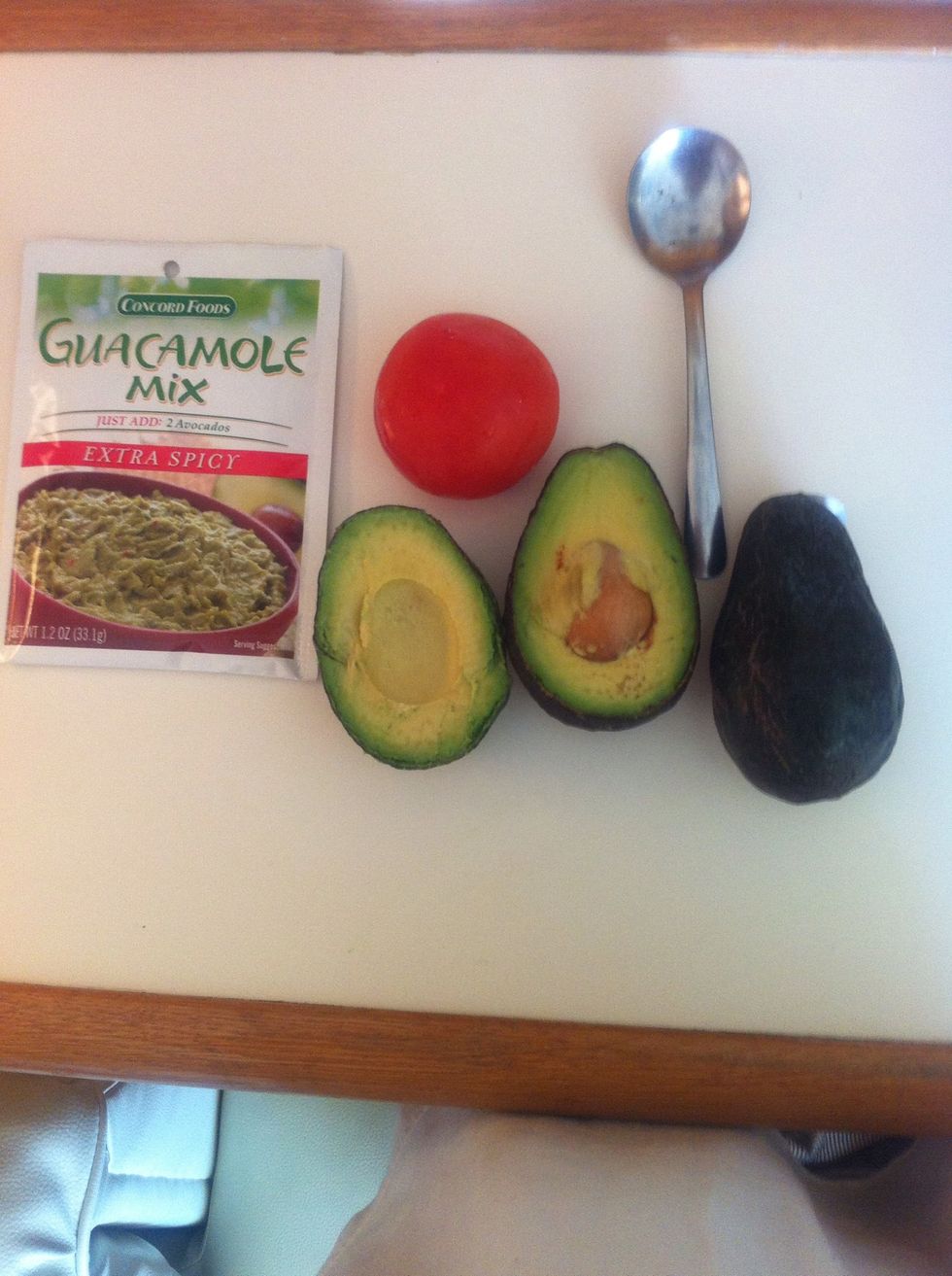 gather your ingredients!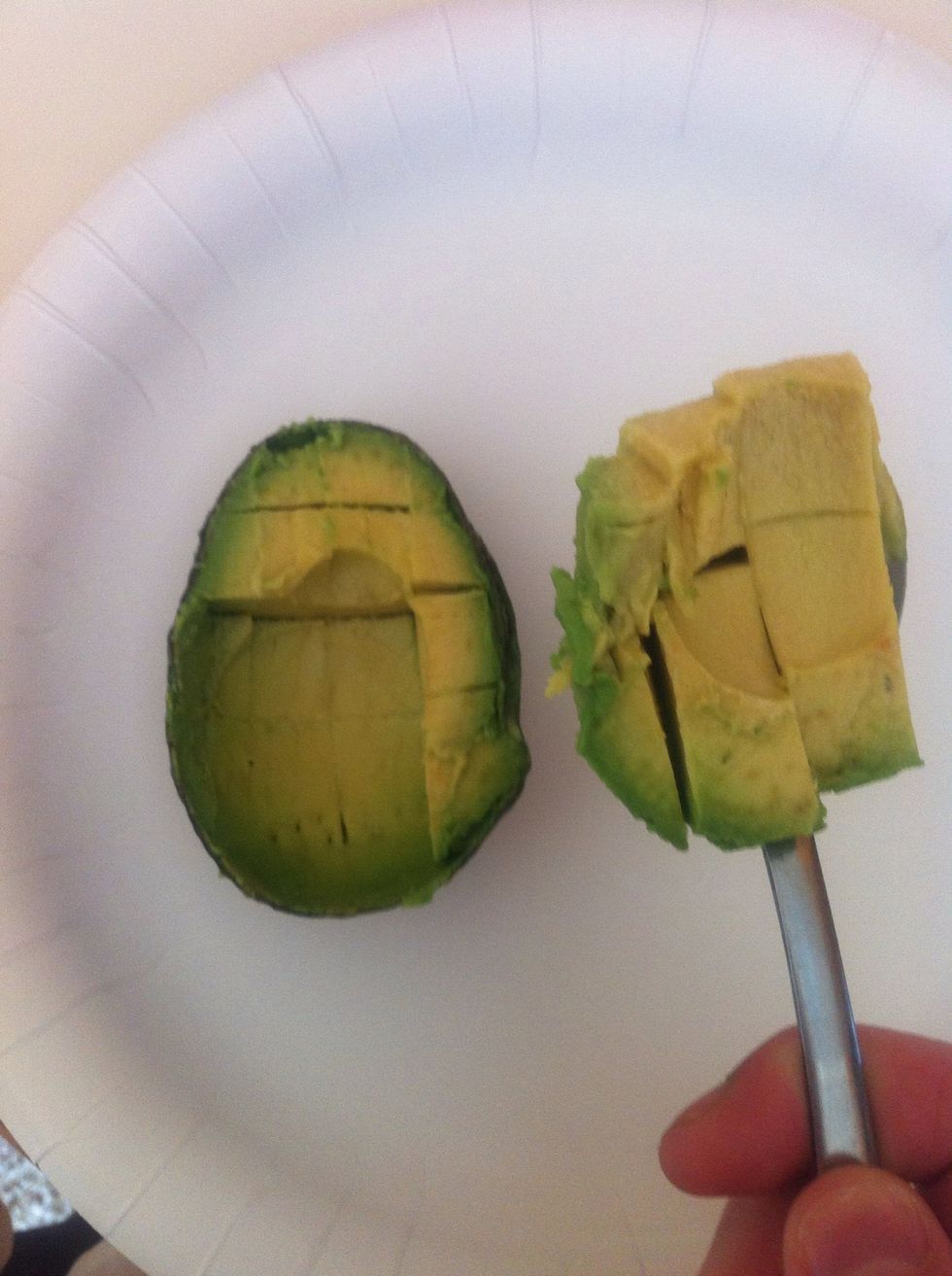 scoop out the yummy inside of the avocado using a spoon or knife. for best results use a very soft avacado.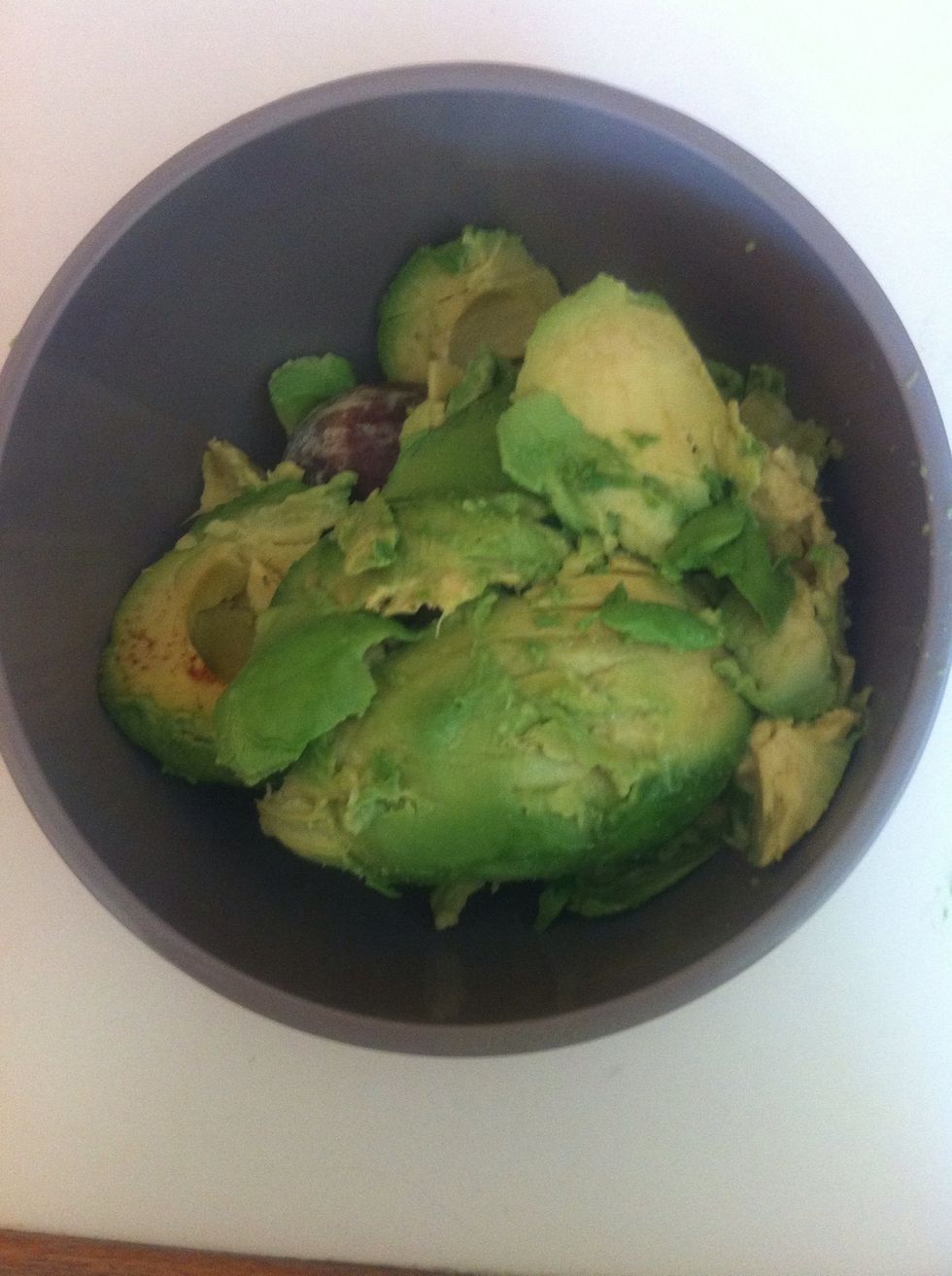 put avocado in a mixing bowl.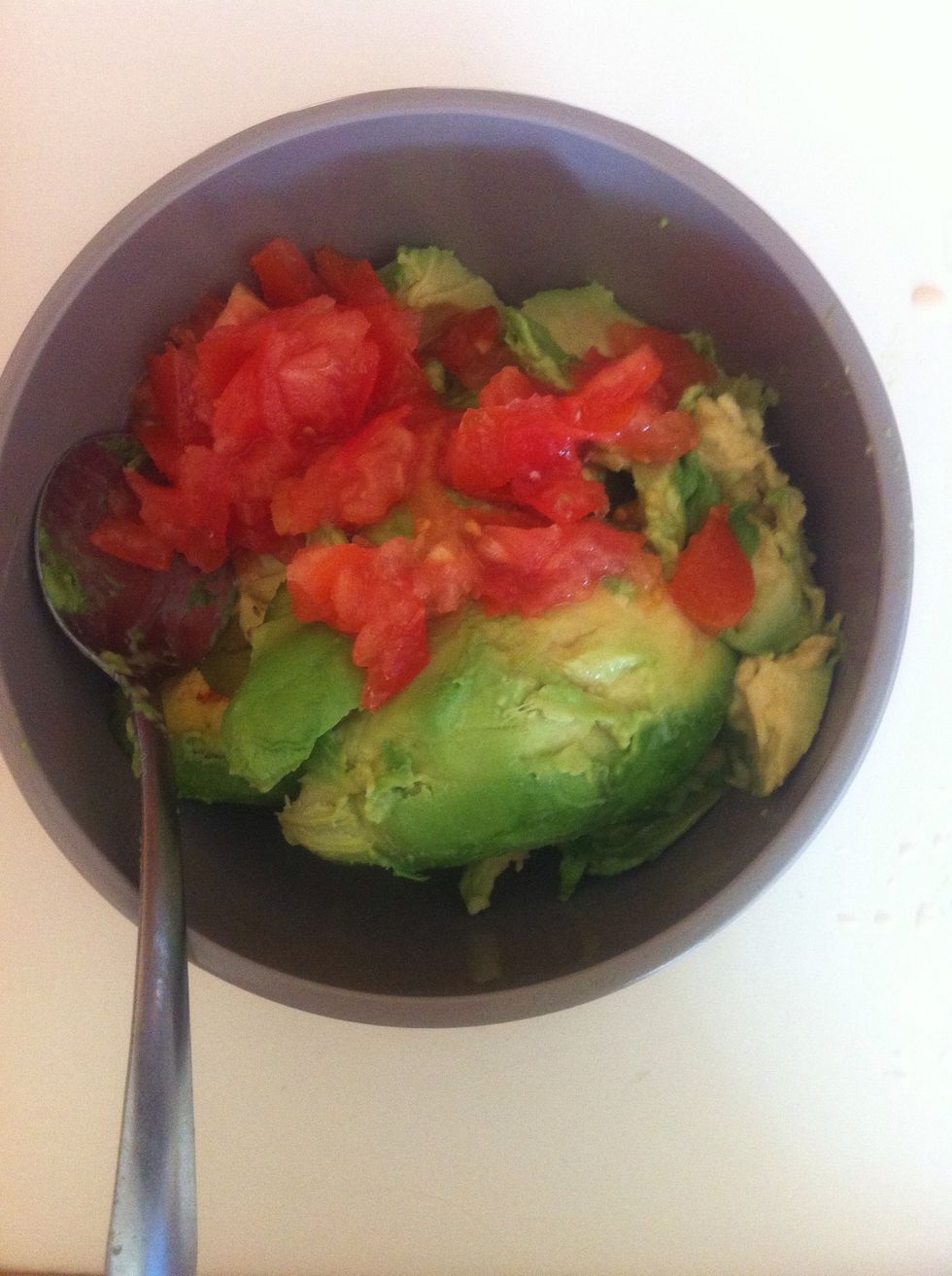 cut up 1 tomato very fine and add it to the bowl.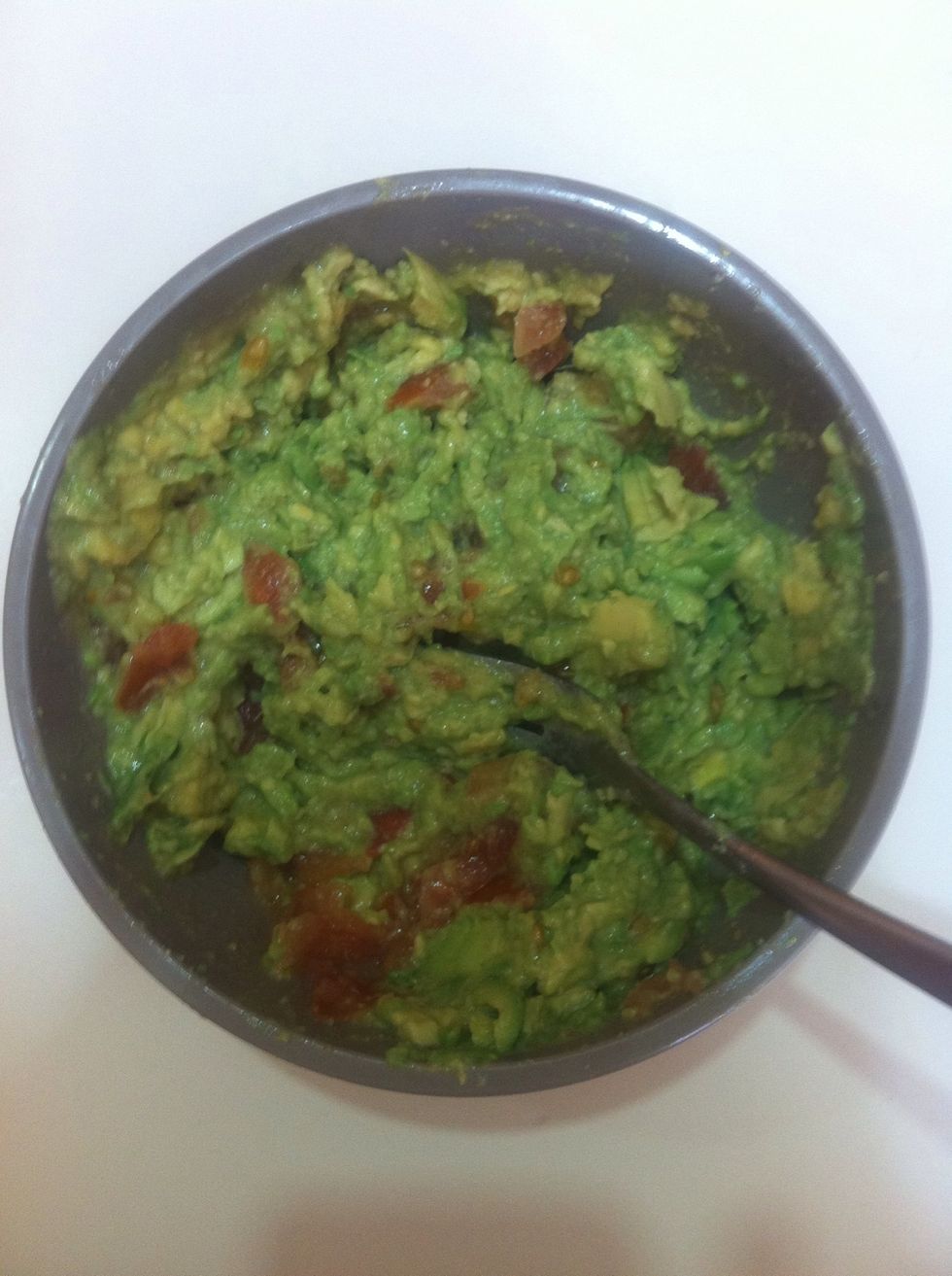 mix ingredients with a fork in the bowl.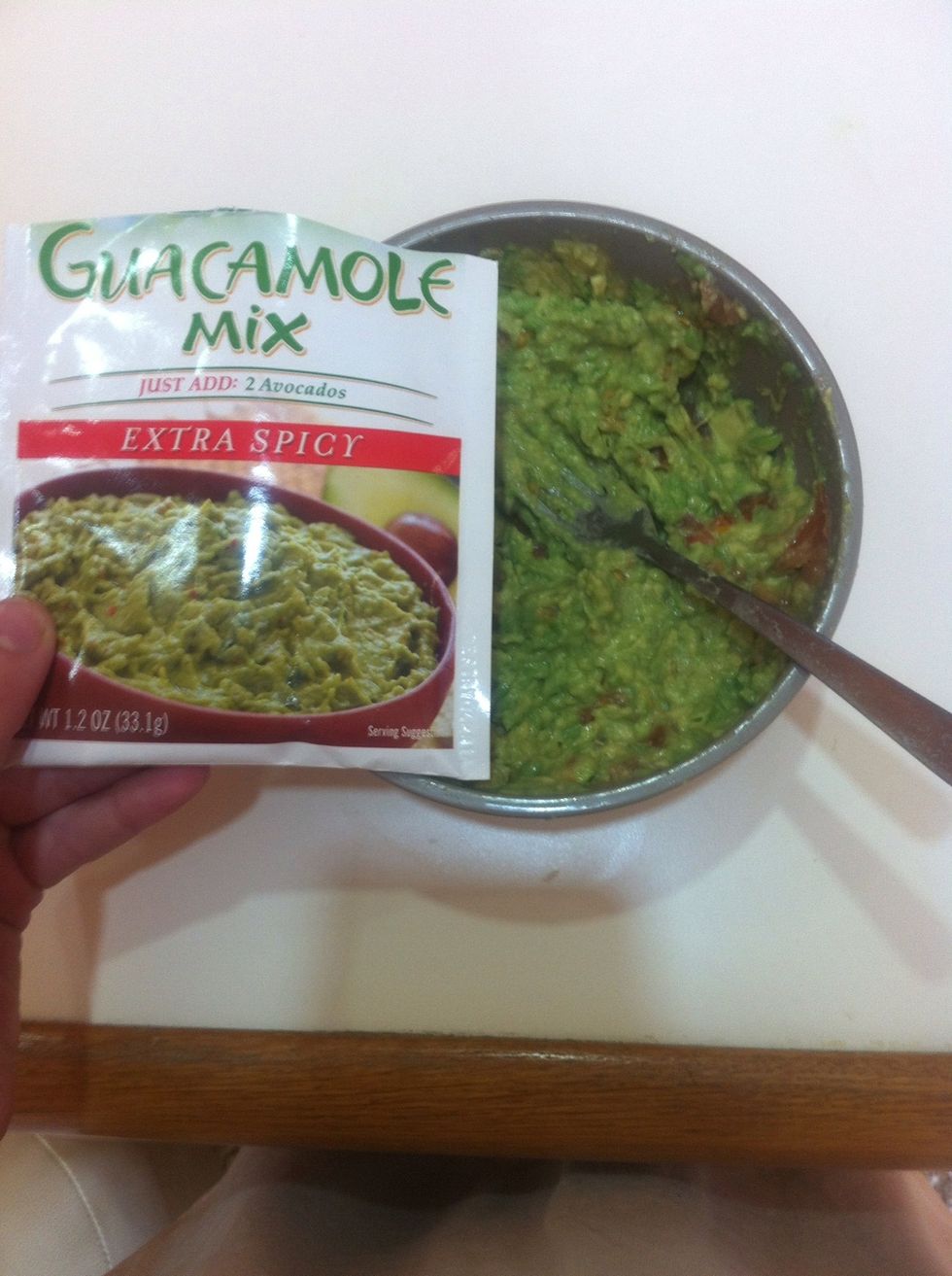 add guacamole mix.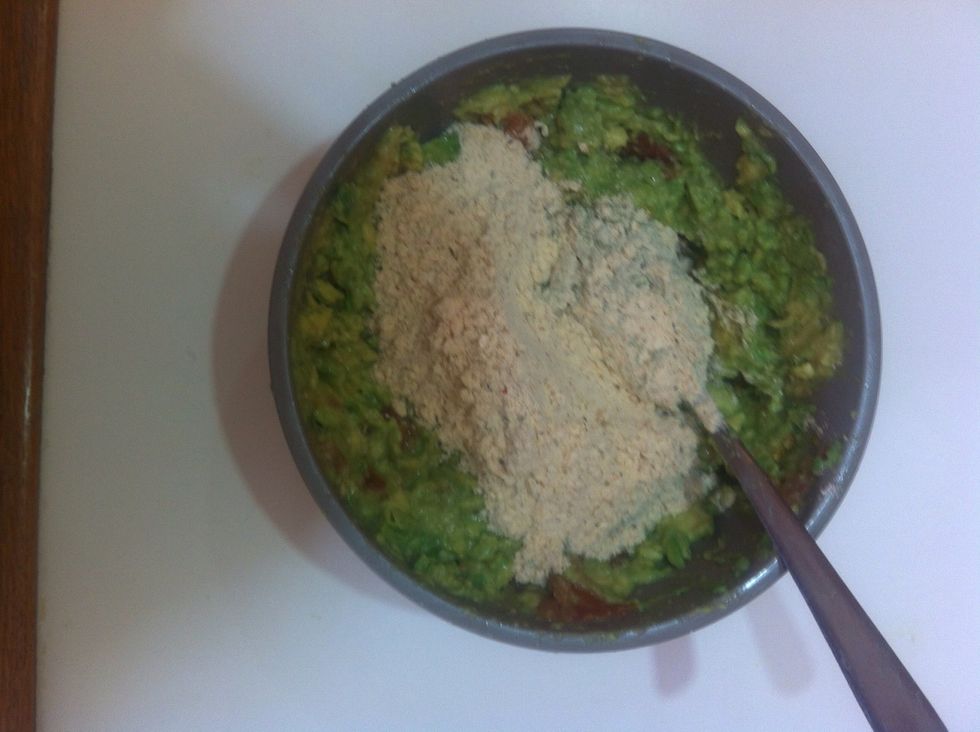 bring ingredients together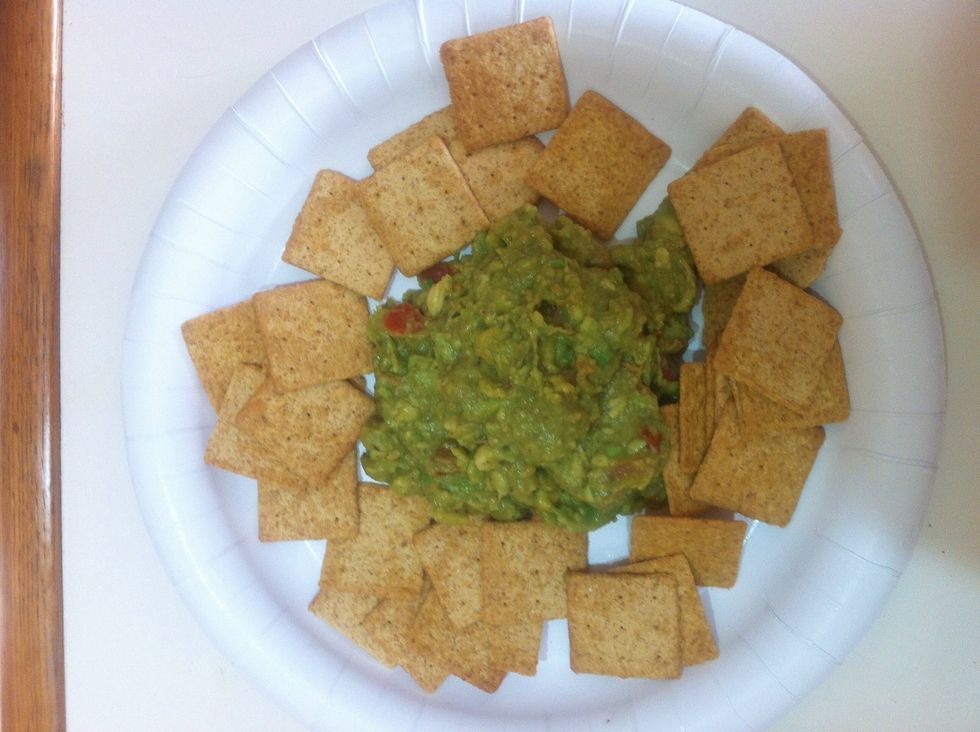 add tortilla chips or wheat thins and enjoy!
2.0 ripe guacamoles
1.0 tomato
1.0 packet Guacamole Mix