Weigh all the ingredients except honey : nuts, dried fruits and oatmeal so it'll be more convenient later.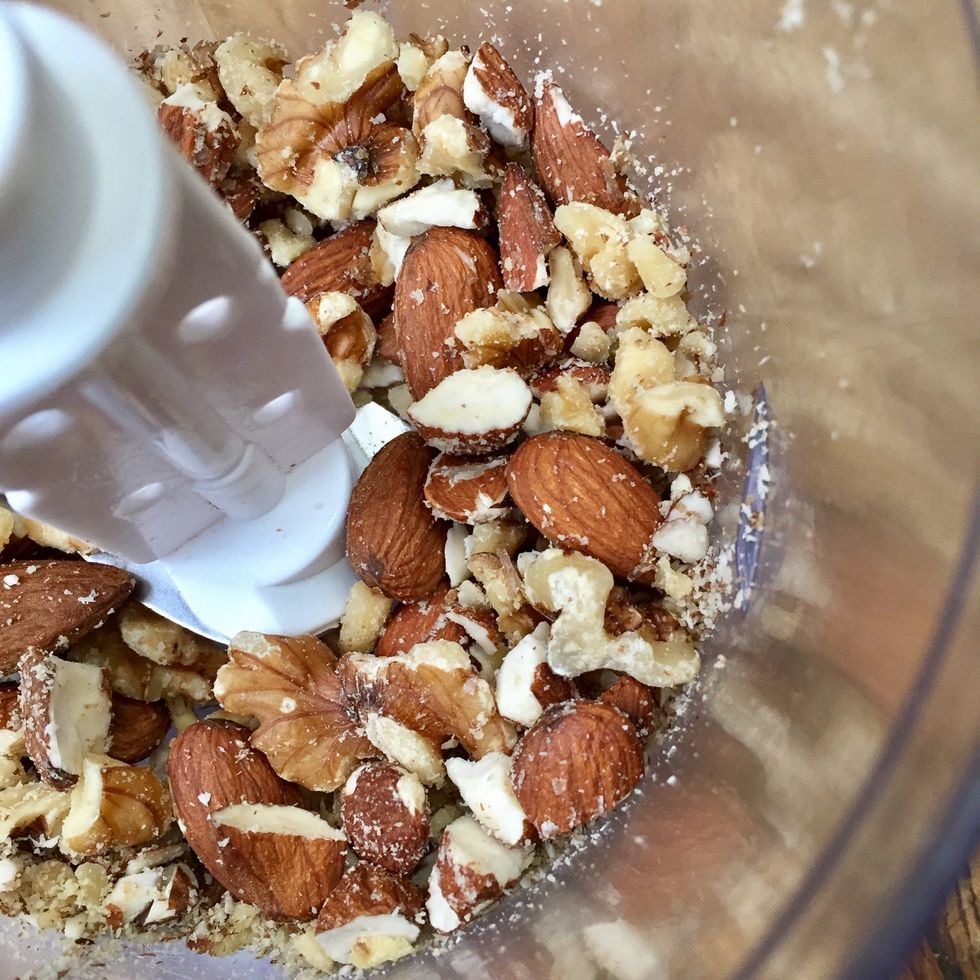 Coarsely chop the nuts. We used walnuts and almonds, but you can use hazelnuts, pecans, macadamia, cashews, peanuts, etc.
In a pan, toast the oatmeal and the nuts. Mix with a wooden spoon so that it doesn't burn.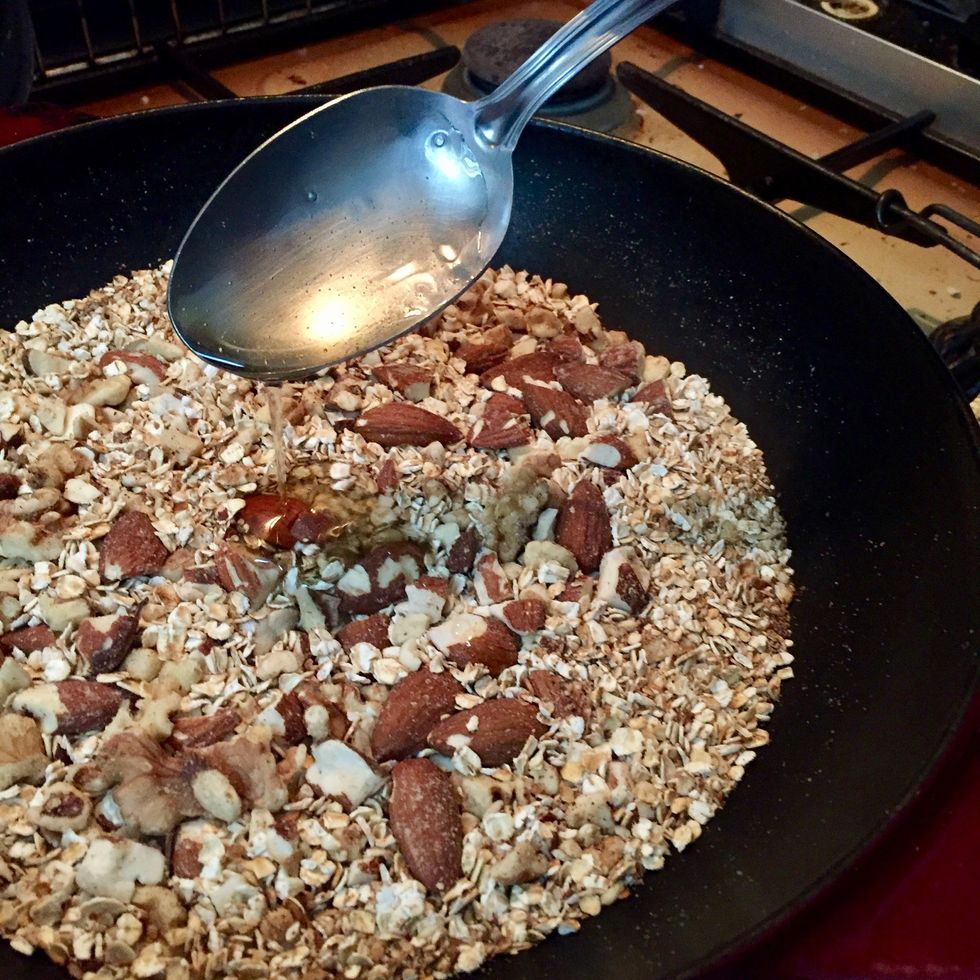 Once the nuts smell good (due to the roasting) and the whole begins to color, add the honey. Mix well.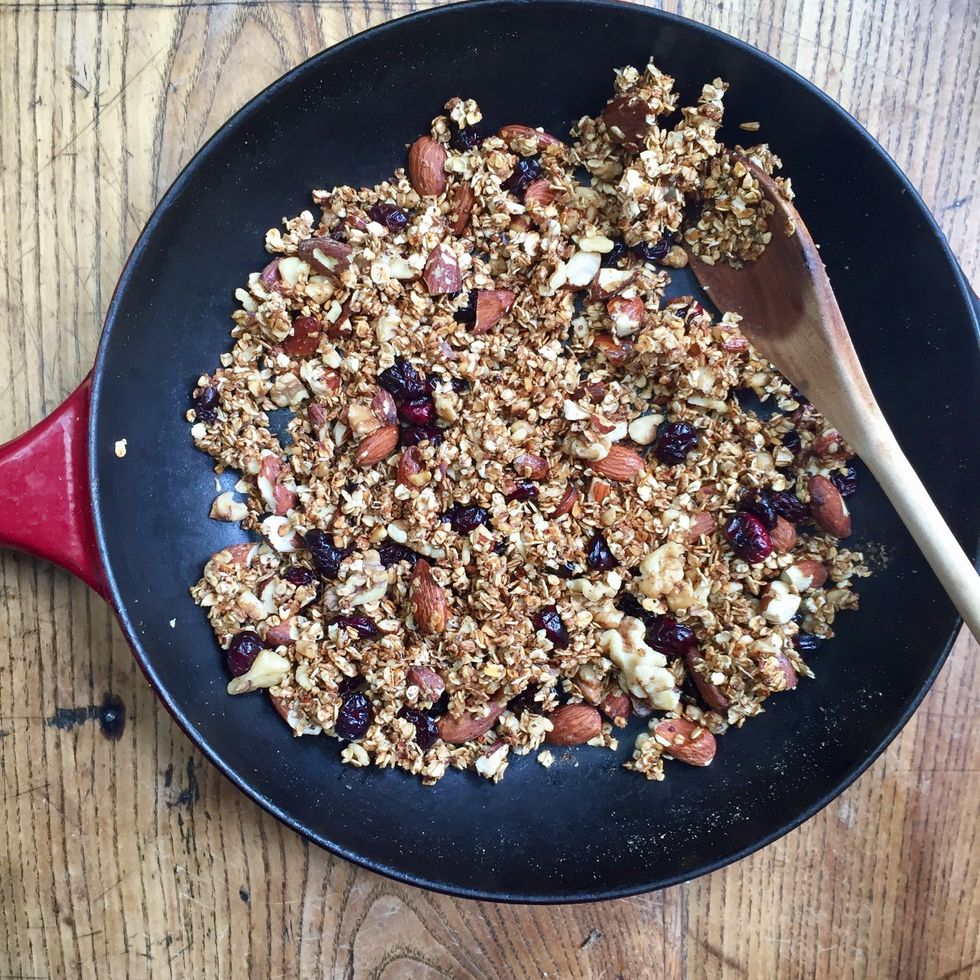 Out of fire, add the cranberries. Or any other dried fruit(s) you like : grapes, apricots, figs, banana, mango, papaya, pineapple, etc.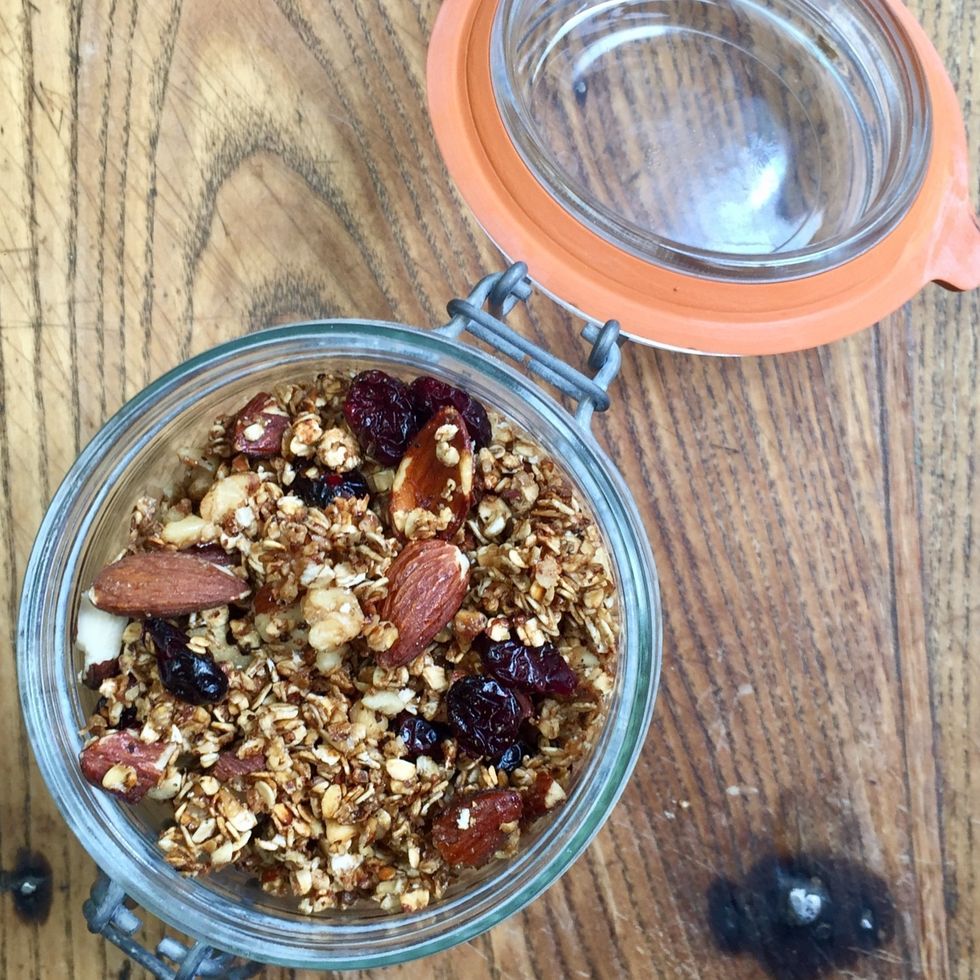 You can keep the granola many days in a jar (with a joint, it's better : the jar is hermetic and the granola stay crunchy).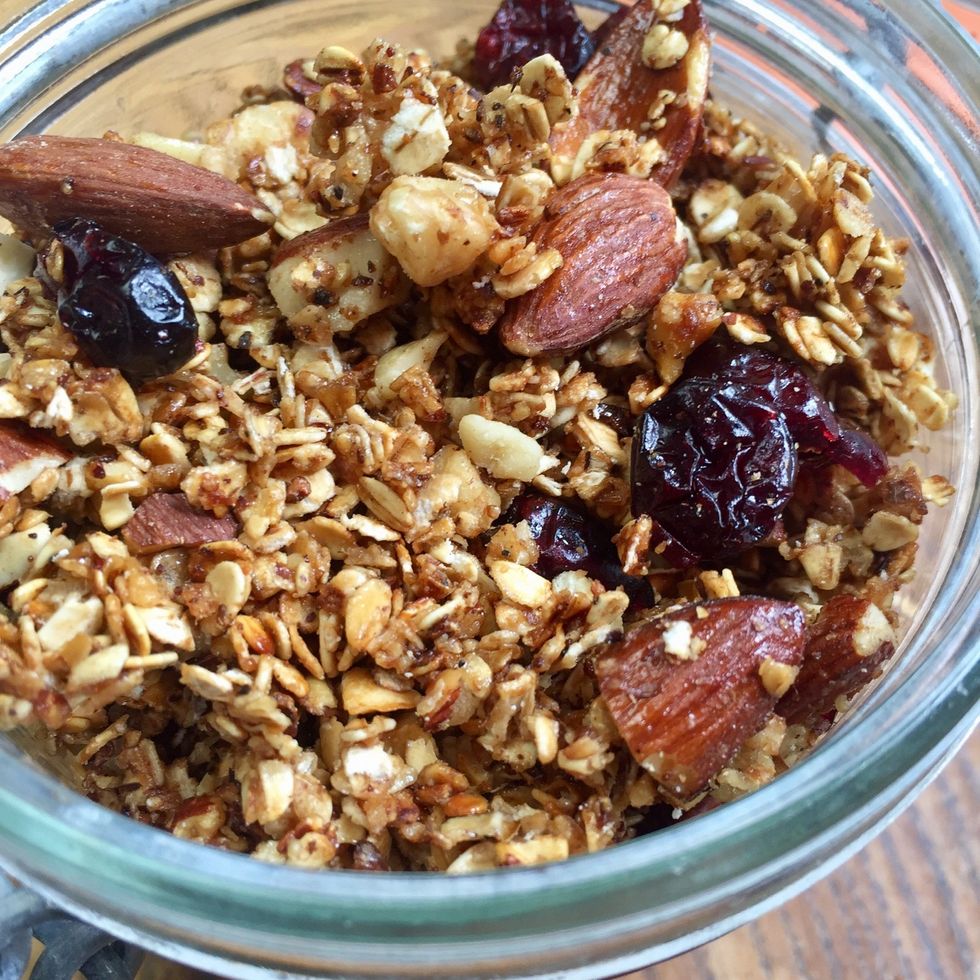 You can eat the granola in yoghurt, milk or even on bread with cheese (like goat's cheese for example). Perfect for breakfast !
30.0g walnuts
50.0g almonds
80.0g oatmeal
1.0Tbsp honey
40.0g dried cranberries