How to make homemade gong bao sauce with chicken
Make Homemade Gong Bao Sauce With Chicken
100
Mixed soy sauce, rice wine, cornstarch and water marinate chicken for half and hour.
Prepare sauce, mixed together soy sauce Rice wine, brown sugar, Cornstarch with water and white vinegar.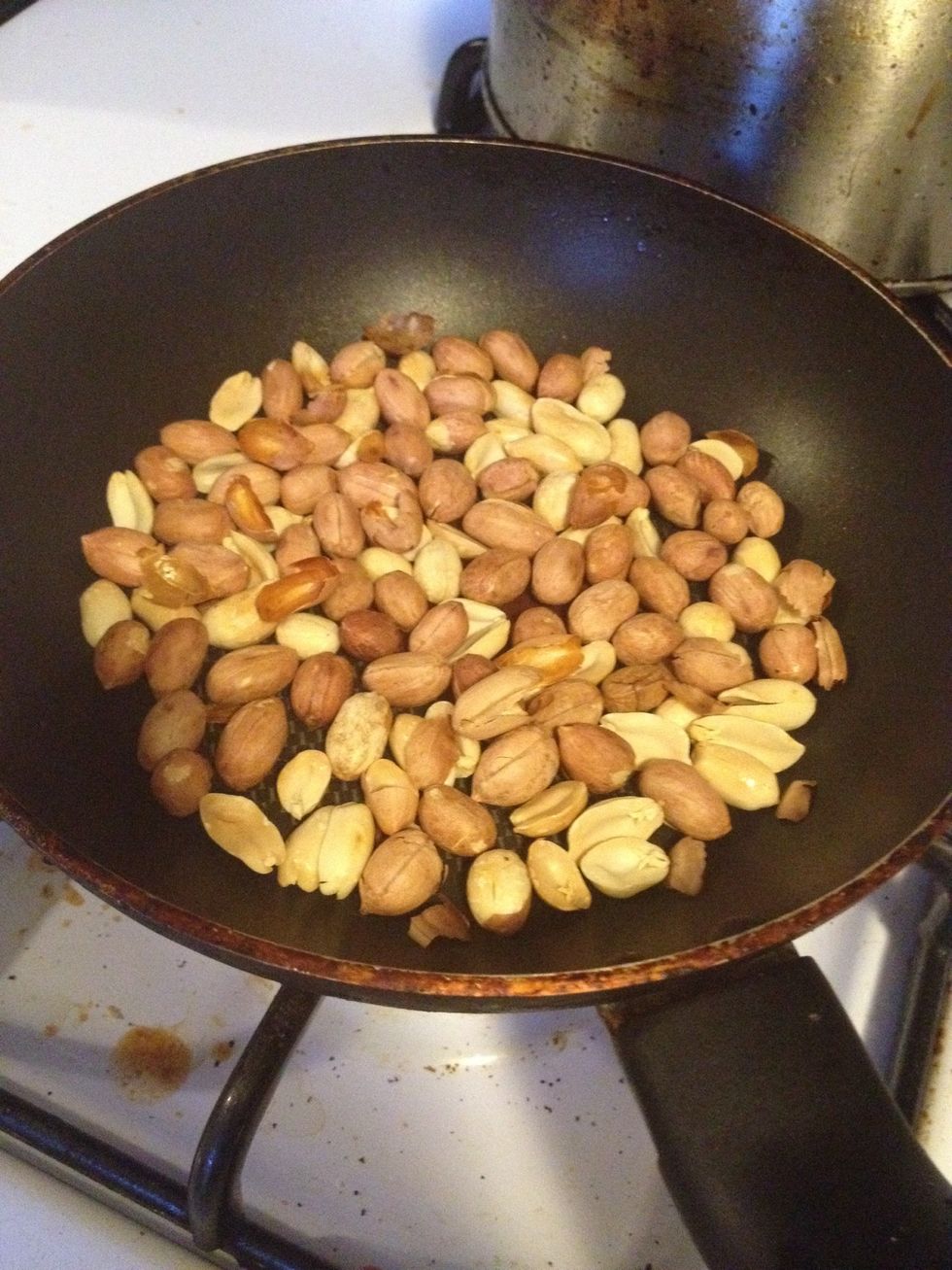 Fried the nut for few minutes, it helps remove the nut skin and make the nut more crunchy.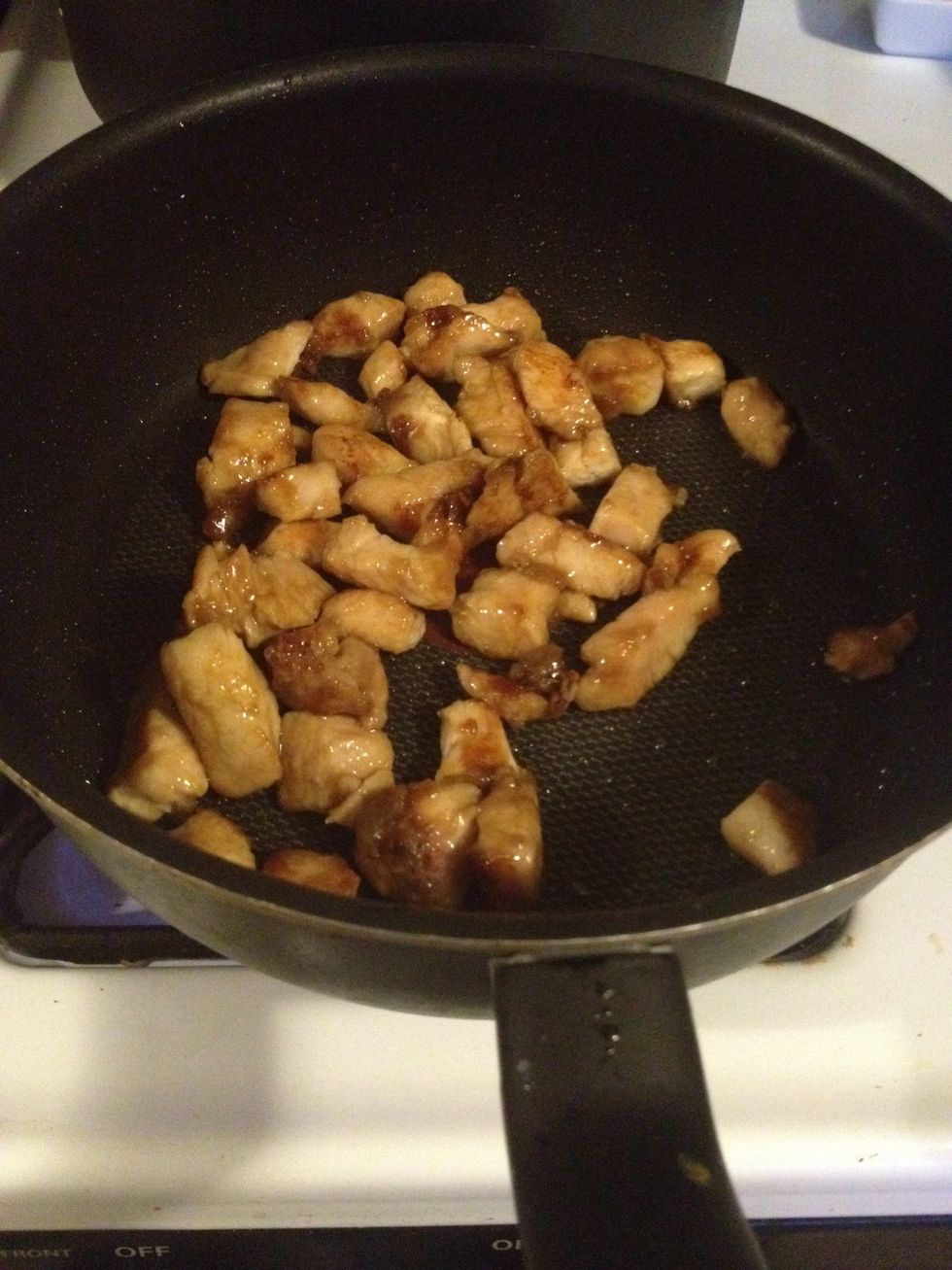 Put some oil and fried the chicken. Set aside.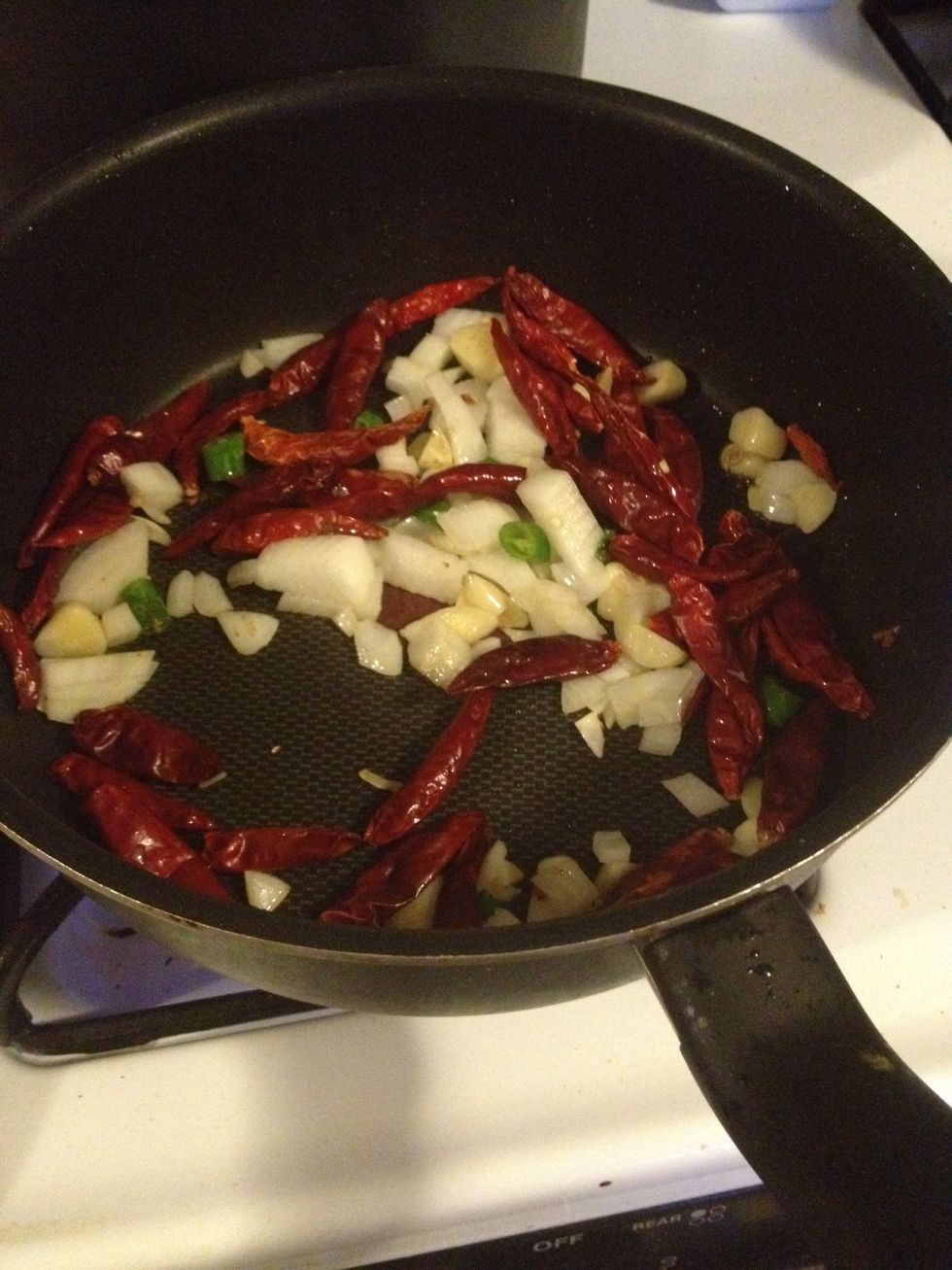 Put some oil fried fried garlic, onion, green and red chilies for few minutes.
Add chicken then cucumber and some peppercorn.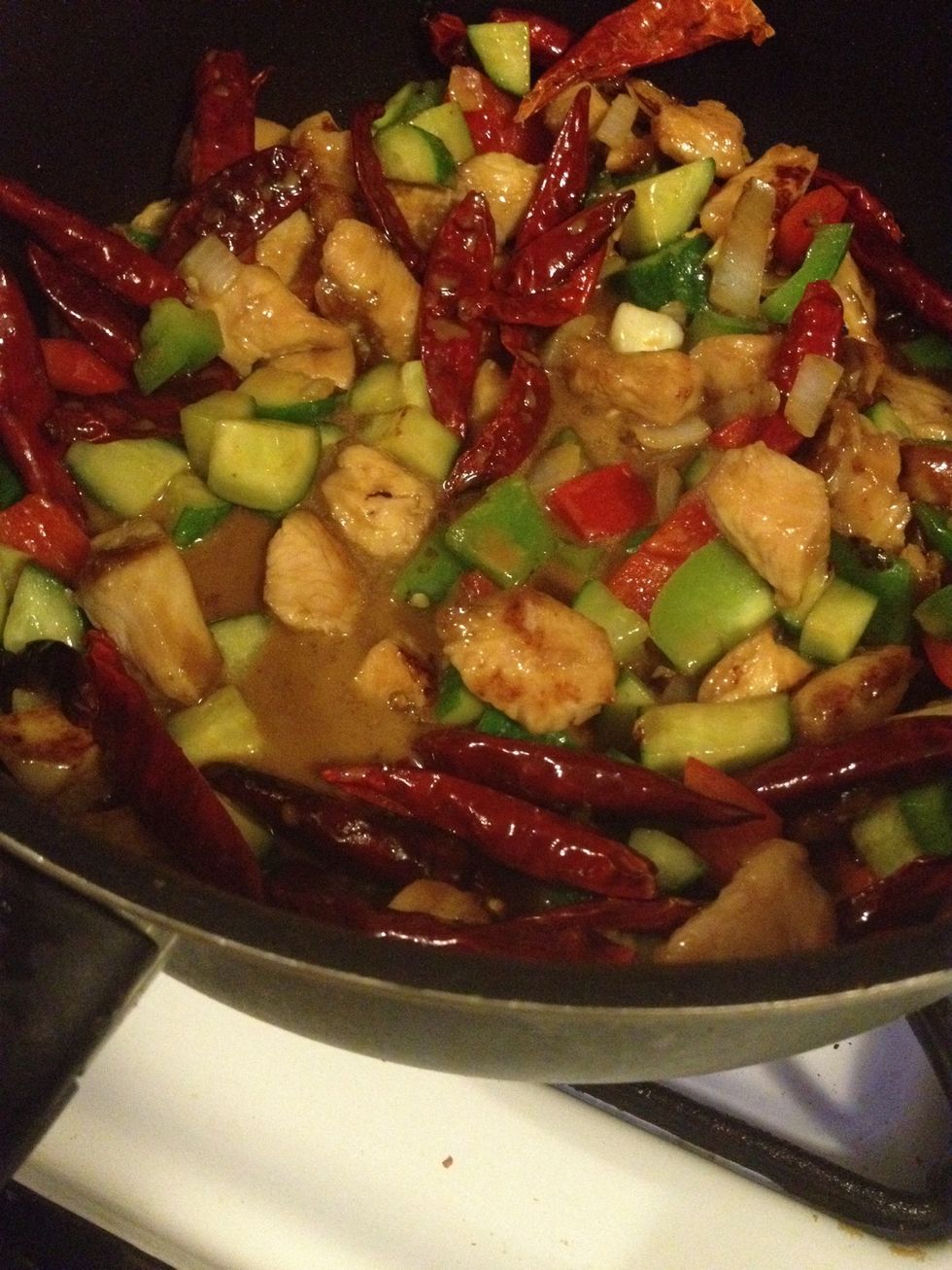 Add the prepared sauce.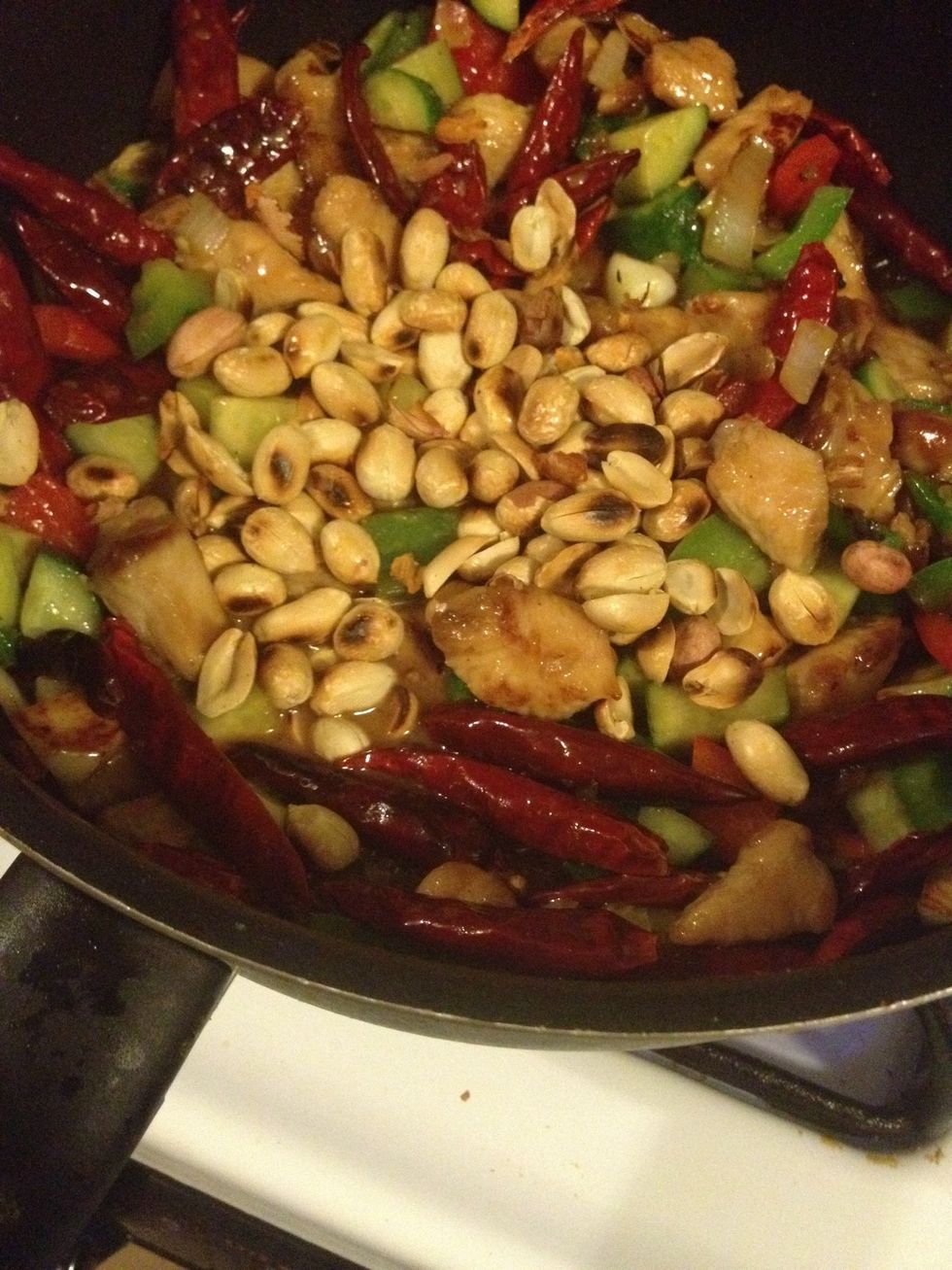 And then nuts, stir well and cover the top steam for 2 minutes.
Serve on top of white rice. This works even without the sauce I used in another guide, it taste more spicy and dry compare with the sauce from Asian store.
2.0Tbsp Soy sauce (sauce)
1.0Tbsp Rice wine
1.0Tbsp Brown sugar
1.0tsp Cornstarch mixed with some water
1.0tsp White vinegar
2.0Tbsp Soy sauce(marinate)
1.0Tbsp Rice wine(marinate)
1.0Tbsp Cornstarch (marinate)
1.0Tbsp Water (marinate)
2.0 Small Green chili
5.0 Cloves of garlic, chopped
1/3 Onion, chopped
Some Sichuan peppercorn
1.0c Dried red chilies
1/3c Nut
1.0 Cucumber
Green pepper
Creative Traveler
I find recipe to cook for my family and turn the recipe to my visual cooking guide. Follow my guide or send me a request what to make next!