How to make homemade funnel cakes (serves 3-4)
Make Homemade Funnel Cakes (Serves 3-4)
1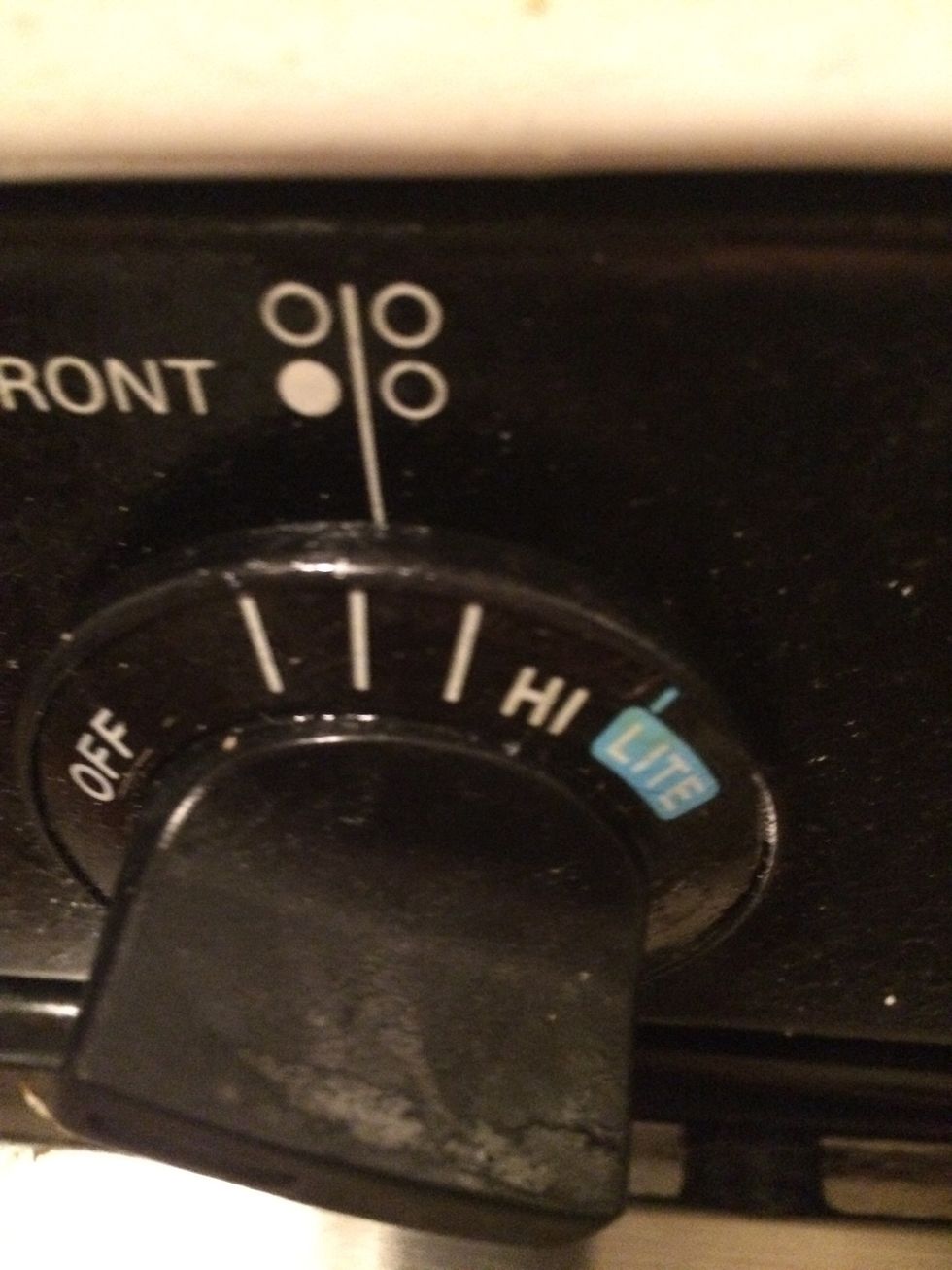 Get the pan and pour up to 2 inches of cooking oil into the pan and turn the burner onto like 5 or 6 (if you don't have numbers , turn it onto medium)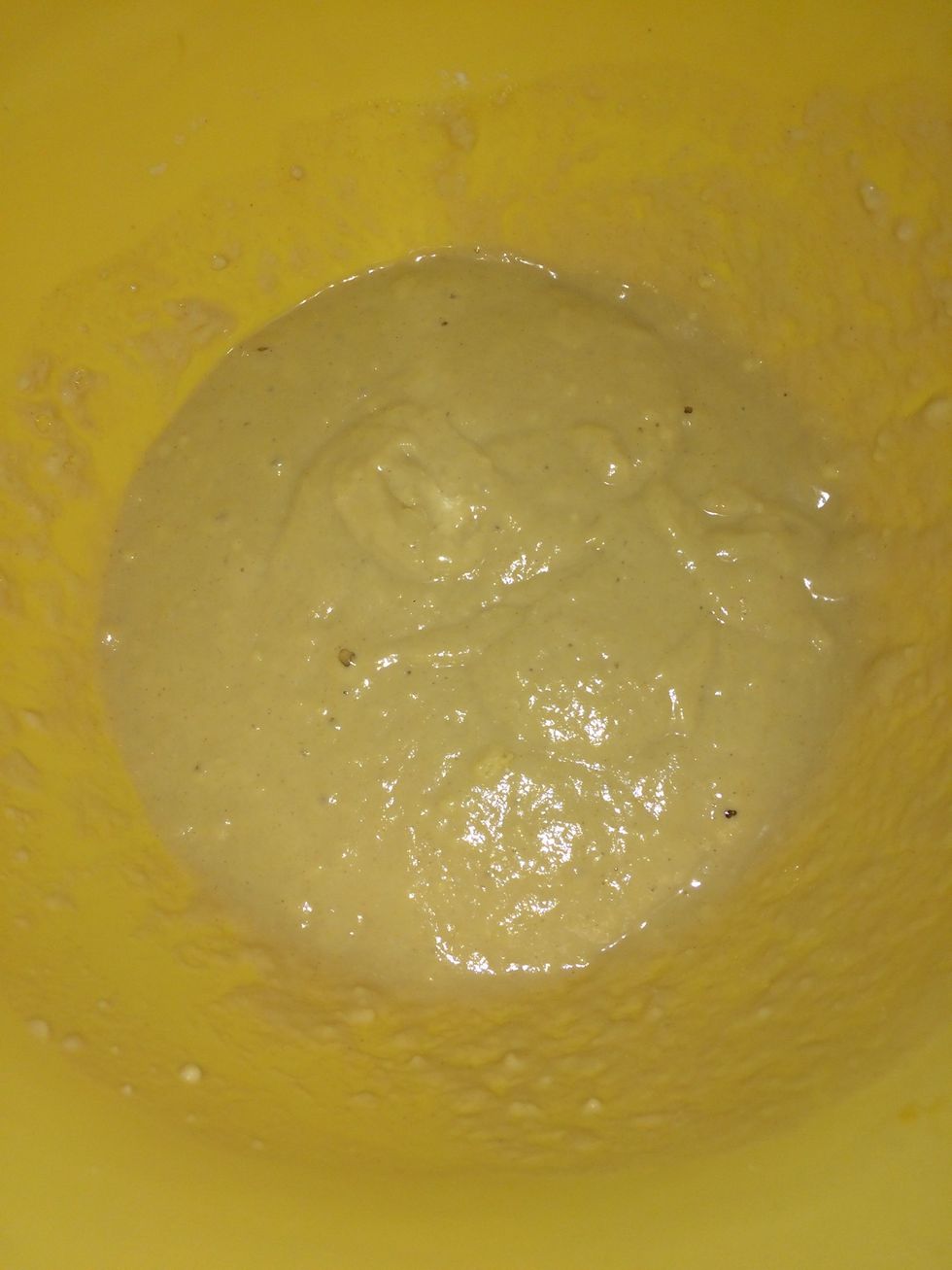 Get the bowl & Pour 1 1/2 a cup of pancake mix inside of it , then 1/2 cup of water , 2 tablespoons of sugar & 2 teaspoons of vanilla extract then mix it all up.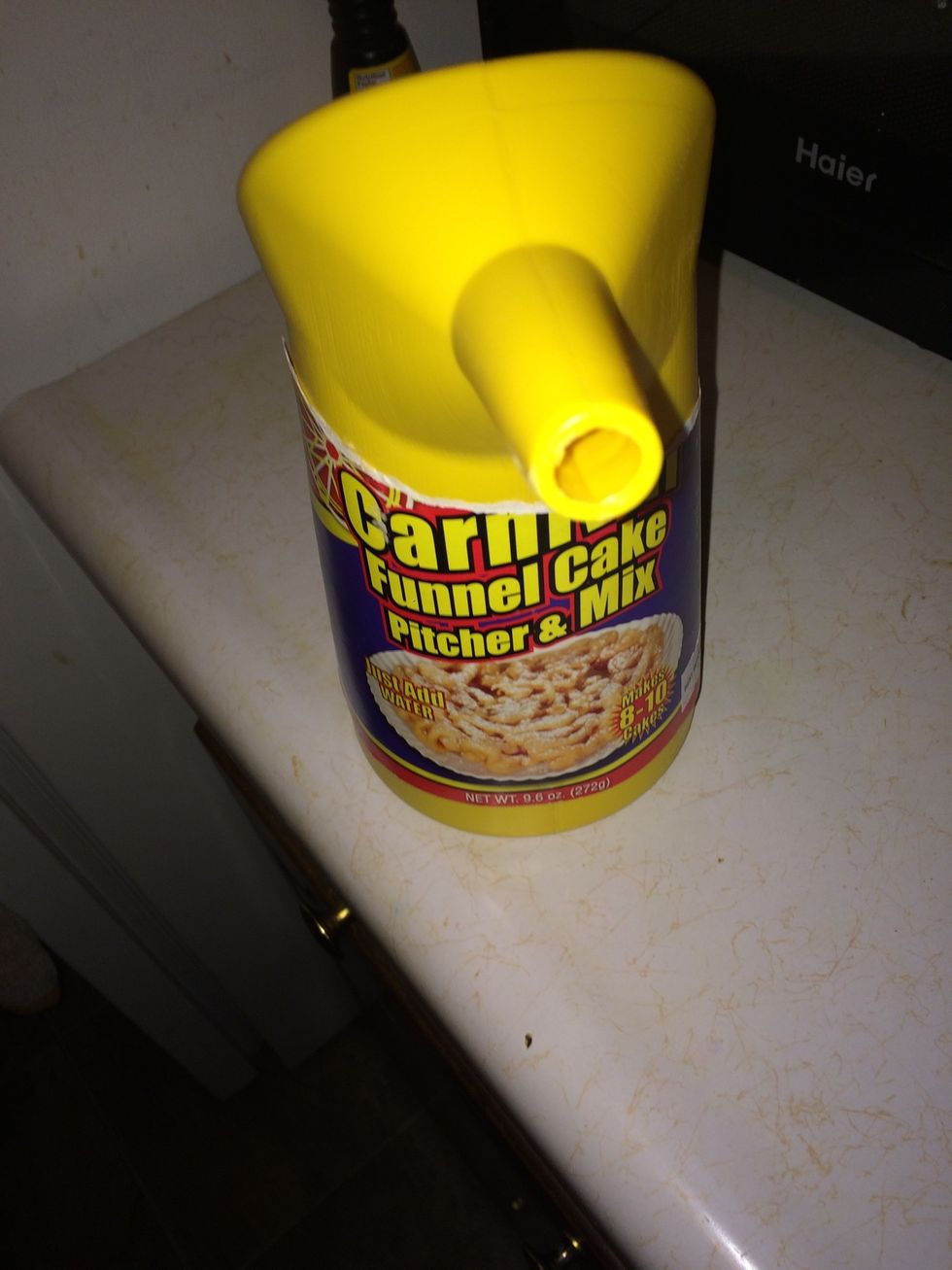 When the oil is heated up,pour the Funnel mix into the pan slowly pour it out & around make sure your not just pouring it in one place(use a funnel or something with a 1/4 inch hole to pour it through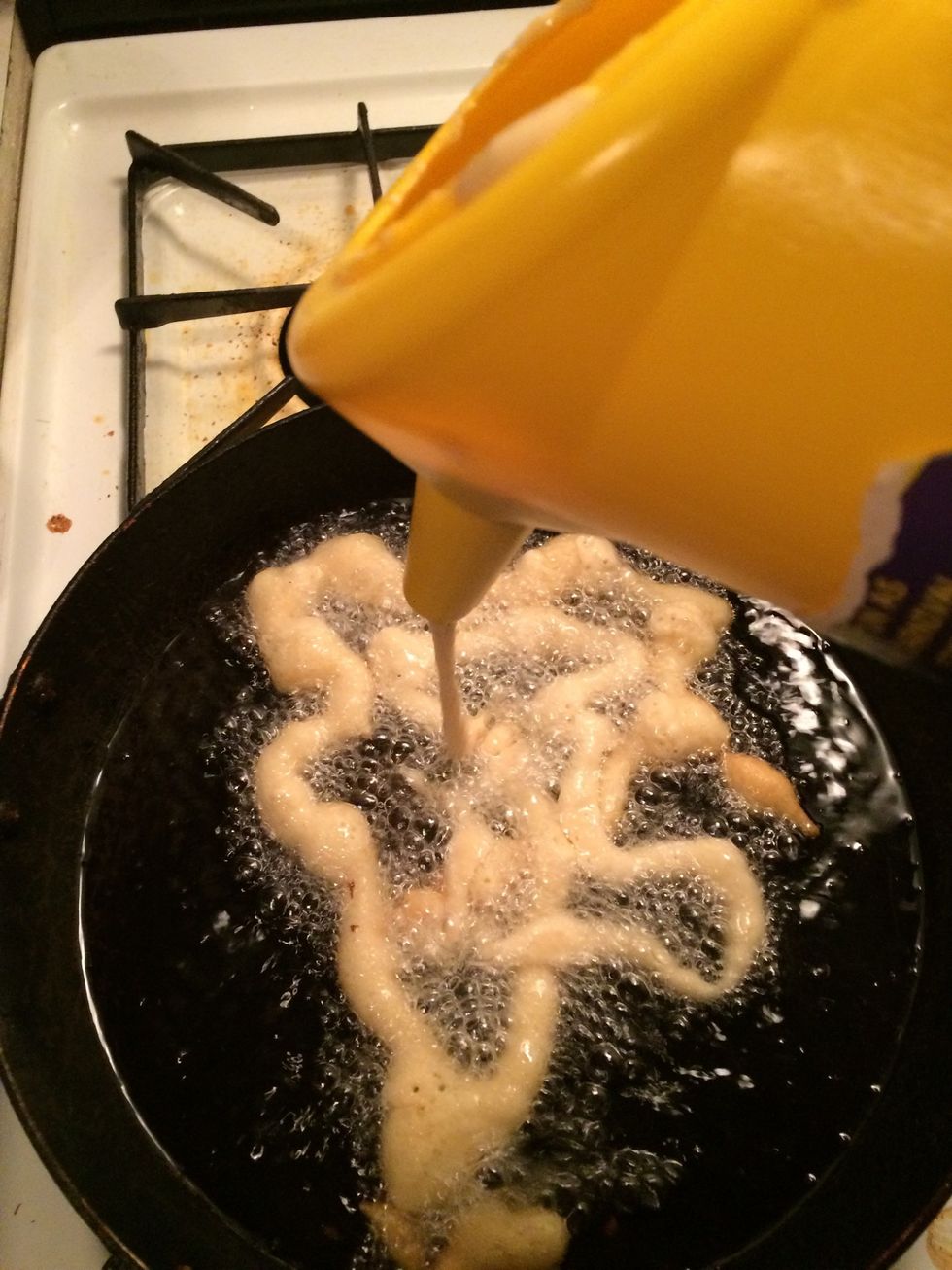 Pour the mix through the funnel into the pan.
Keep it in there for about 1-2 minutes until it is golden brown on the bottom , while its cooking get a plate and put paper towels on it and set it next to you.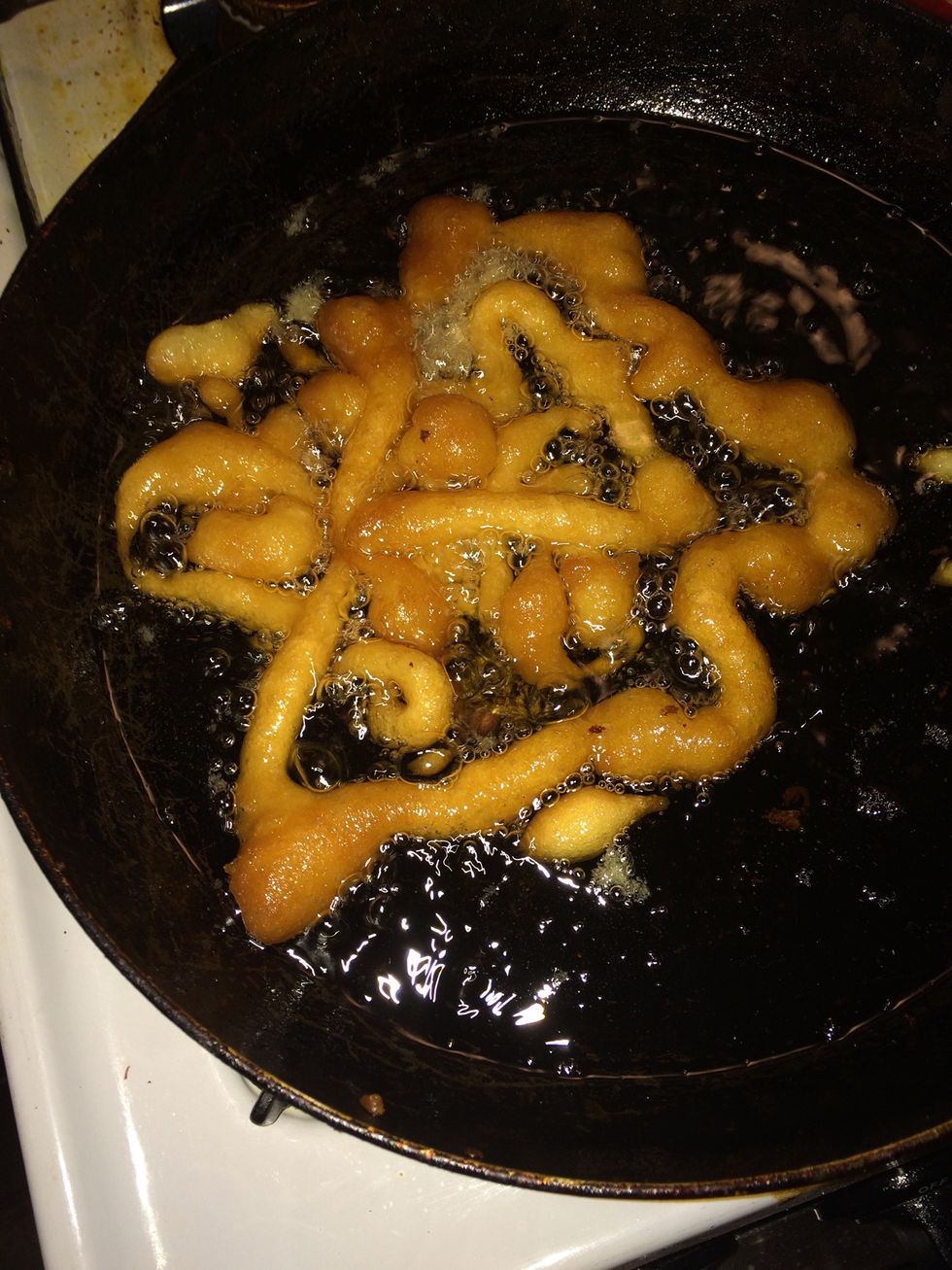 Then using either your strainer , spatula or cooking spoon , flip it on the other side & let it fry for 1 min until its golden brown.
Take it out with whatever you used to flip it and put it on the plate.
Let it cool off for about a minute or two.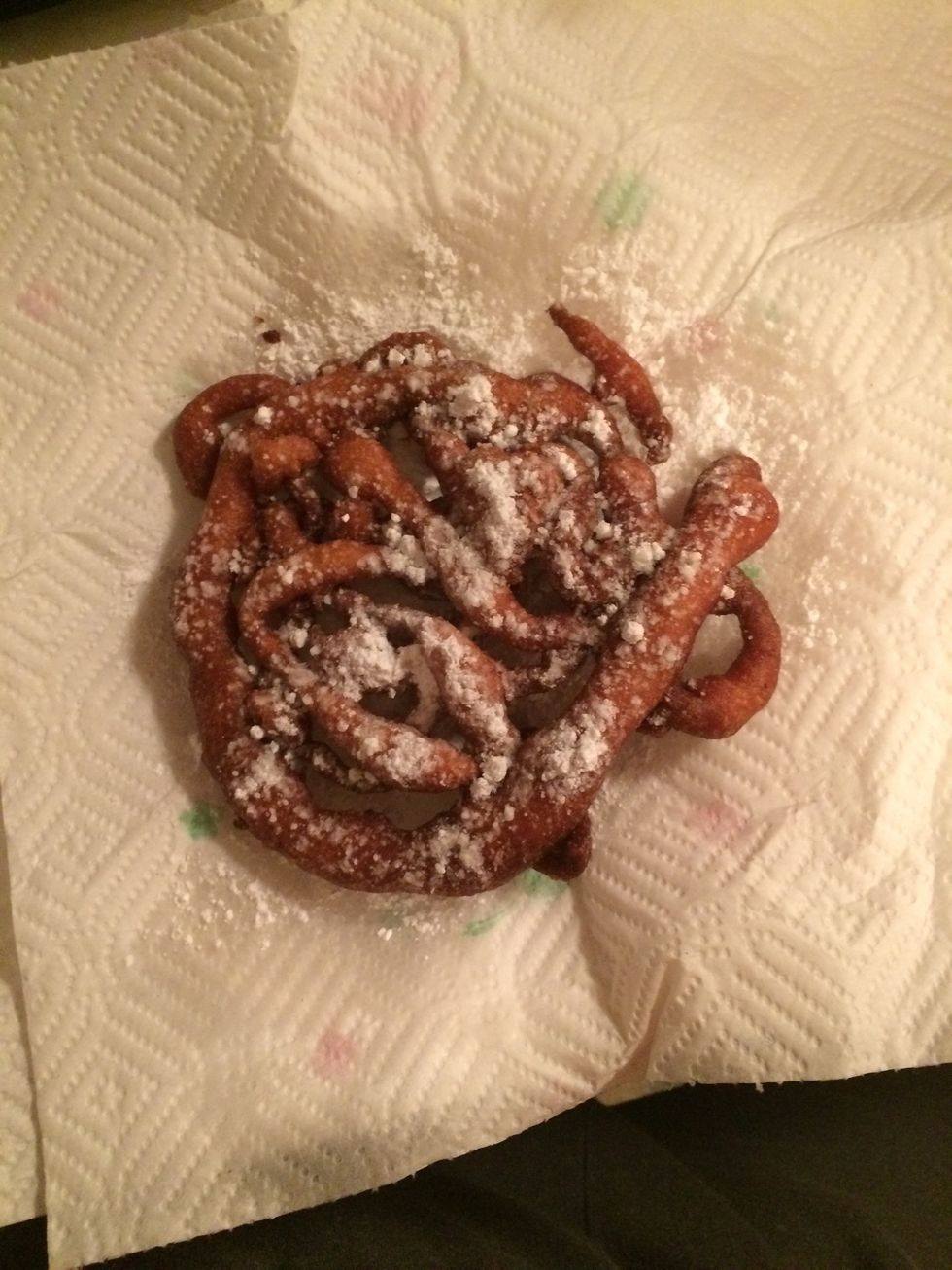 After its cooled off sprinkle the powdered sugar on top of it. How ever much you want.
Done!
1/2c Pancake mix
1/2c Water
2.0tsp Vanilla extract
2.0Tbsp Sugar
2.0in Cooking oil in the pan
1.0 Pan
1/3c Powdered sugar
1.0 Bowl
Spatula or Cooking spoon with holes or strainer