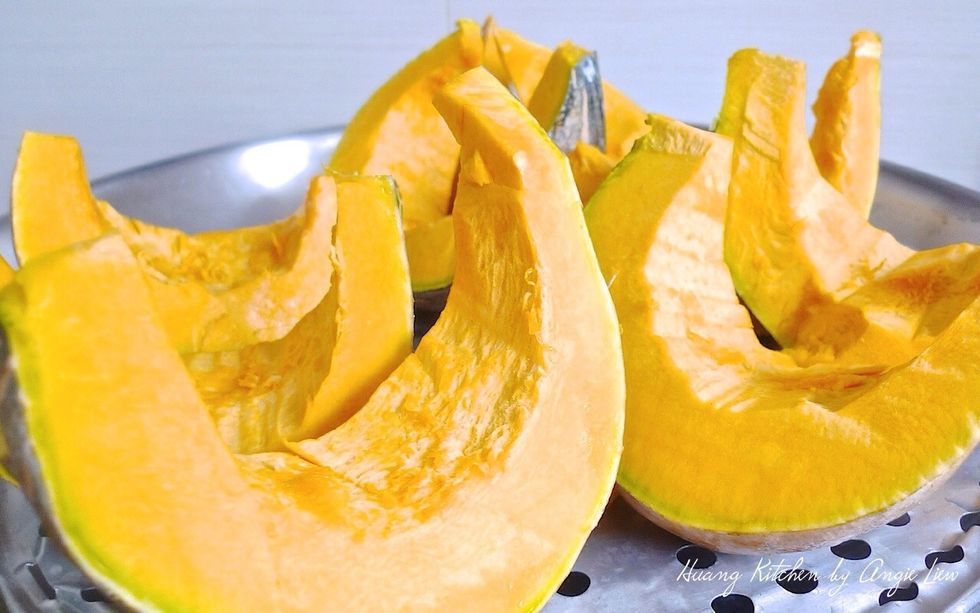 To make pumpkin pie, first prepare the fresh mashed pumpkin purée. Half a pumpkin with skin on. Scoop out seeds and stringy portions. Then cut the pumpkin into chunks. Place on steaming tray.
Cover and steam in a pot of boiling water.
Steam till pumpkin becomes soft and tender, about 20 minutes.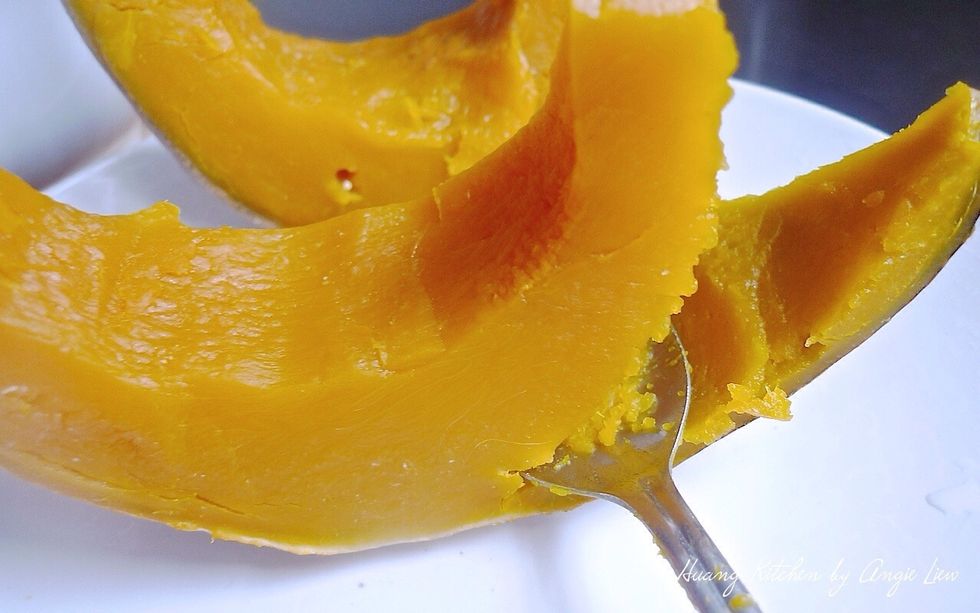 Using a spoon, scoop the soft and tender pumpkin from the skin.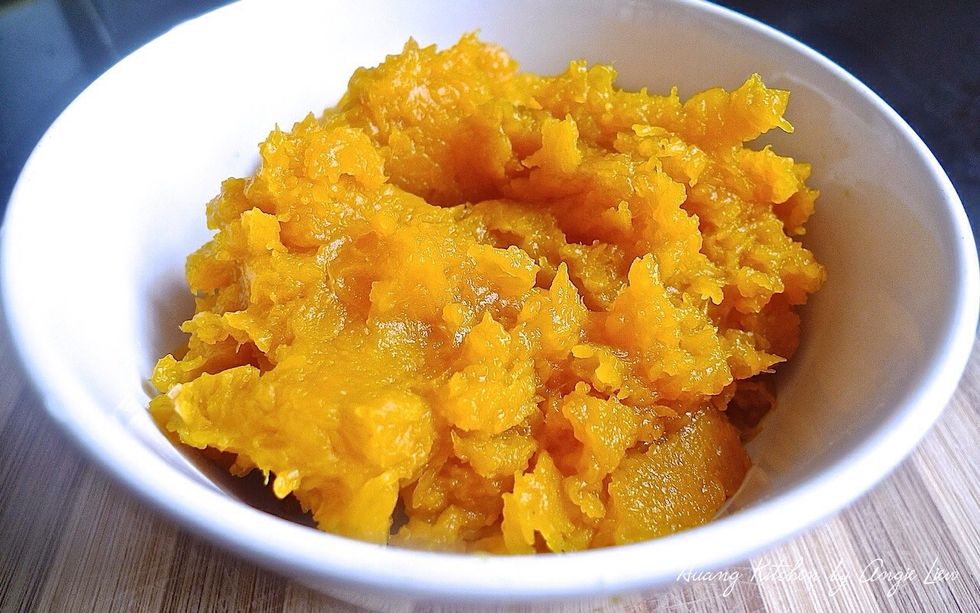 Mashed the pumpkin till smooth.
Preheat oven to 400 degree F ( 200 degree C ). Place wire rack in centre of oven.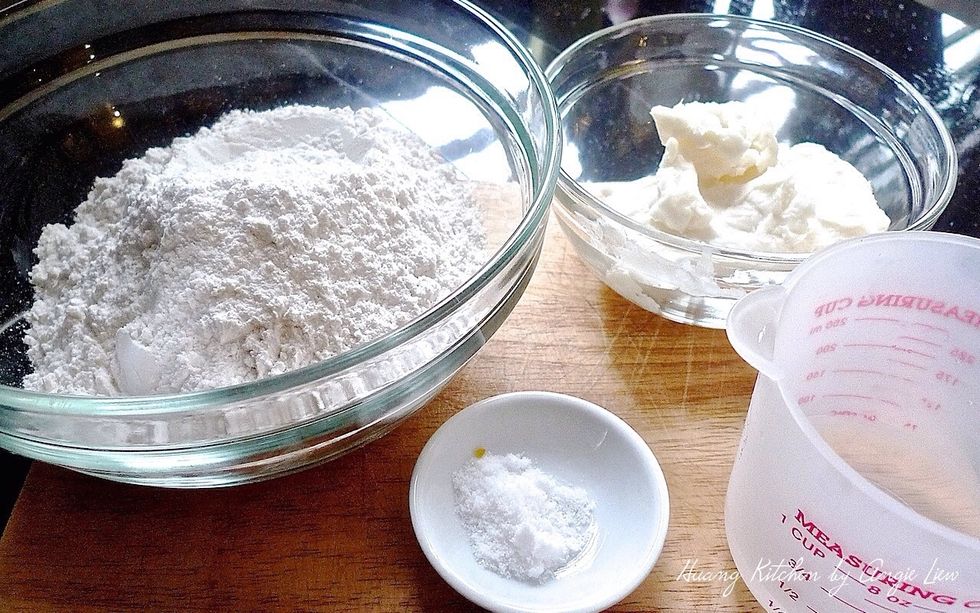 Then prepare ingredients to make the pie crust.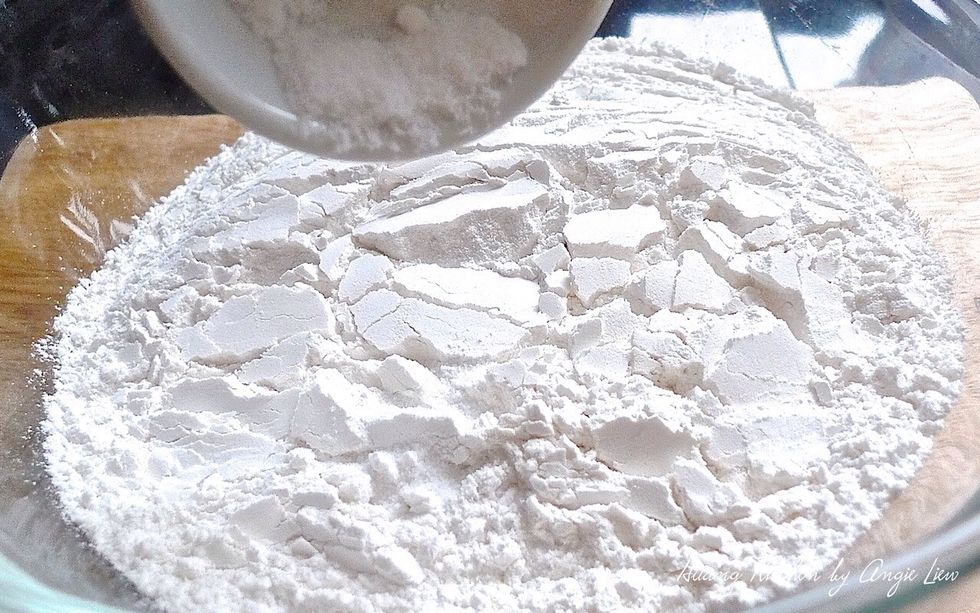 To the flour in a large bowl, add in the salt.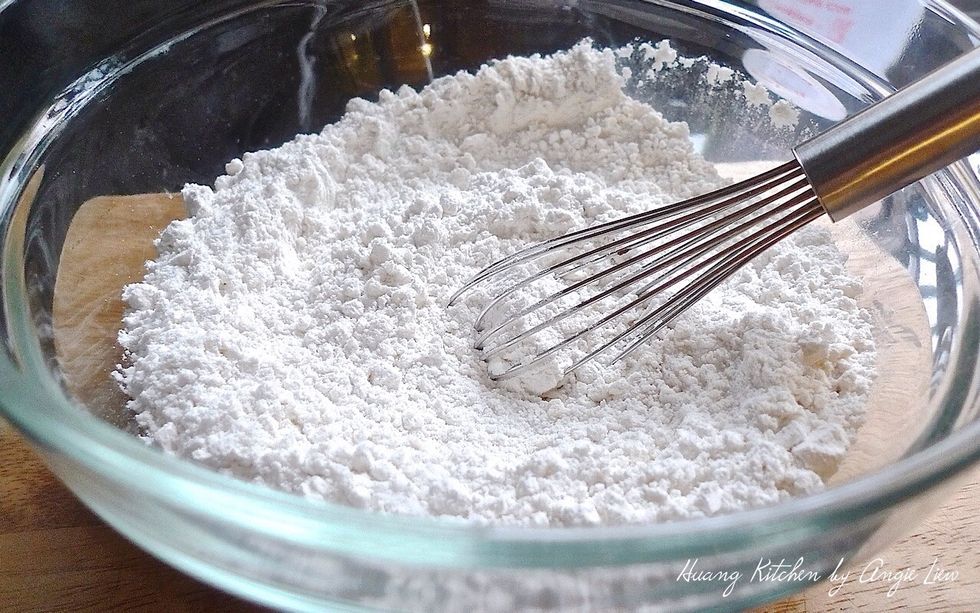 Stir everything together. This recipe makes just one 9 inch pumpkin pie.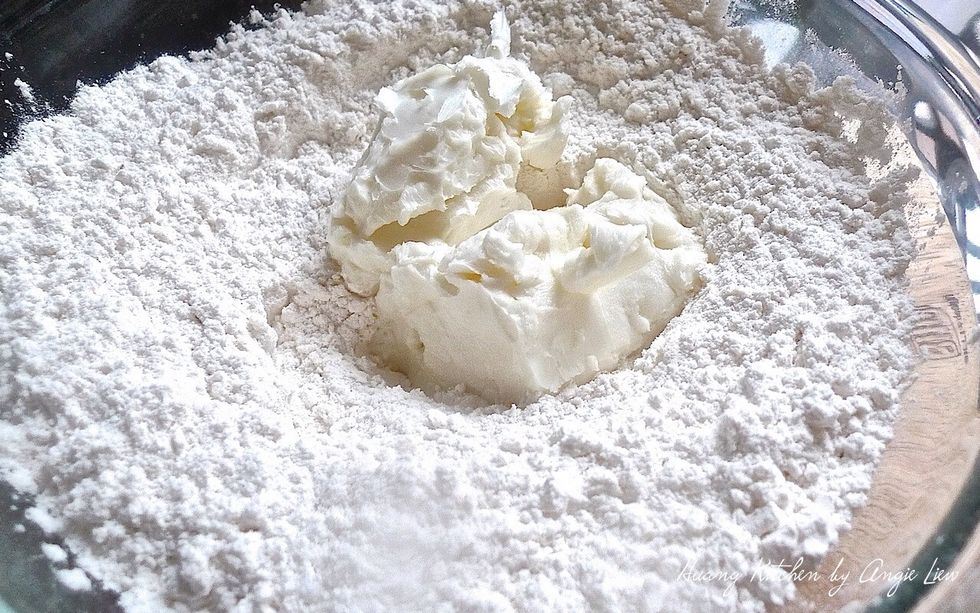 Add the shortening to the flour.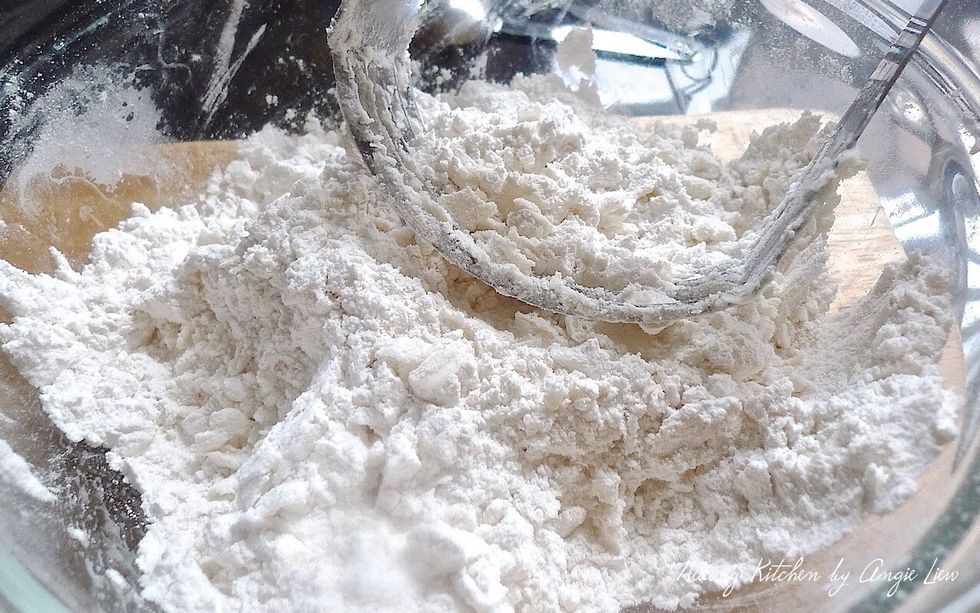 Using a pastry cutter or 2 knives, cut the shortening into the flour.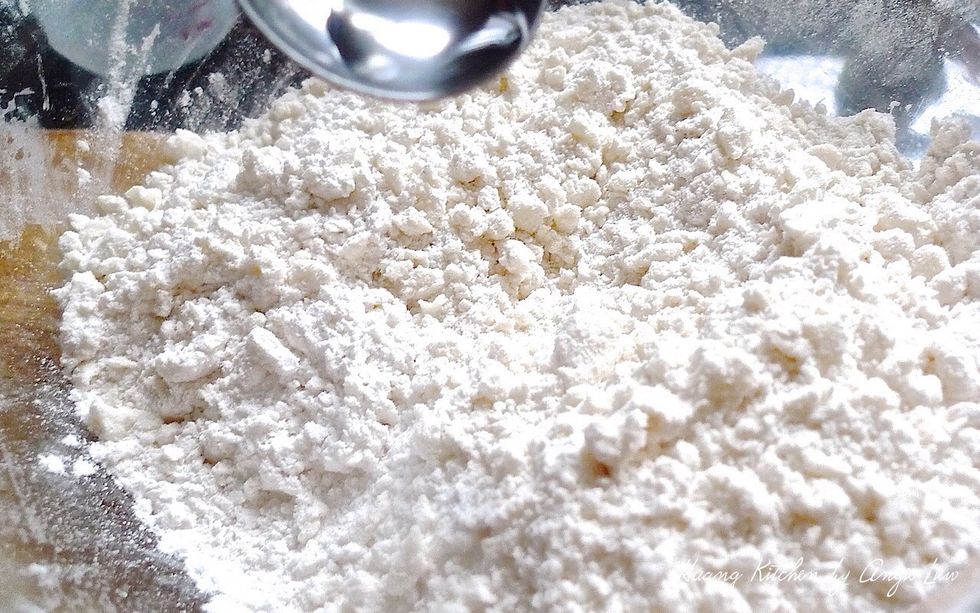 Add ICE cold water, 1 tablespoon at a time.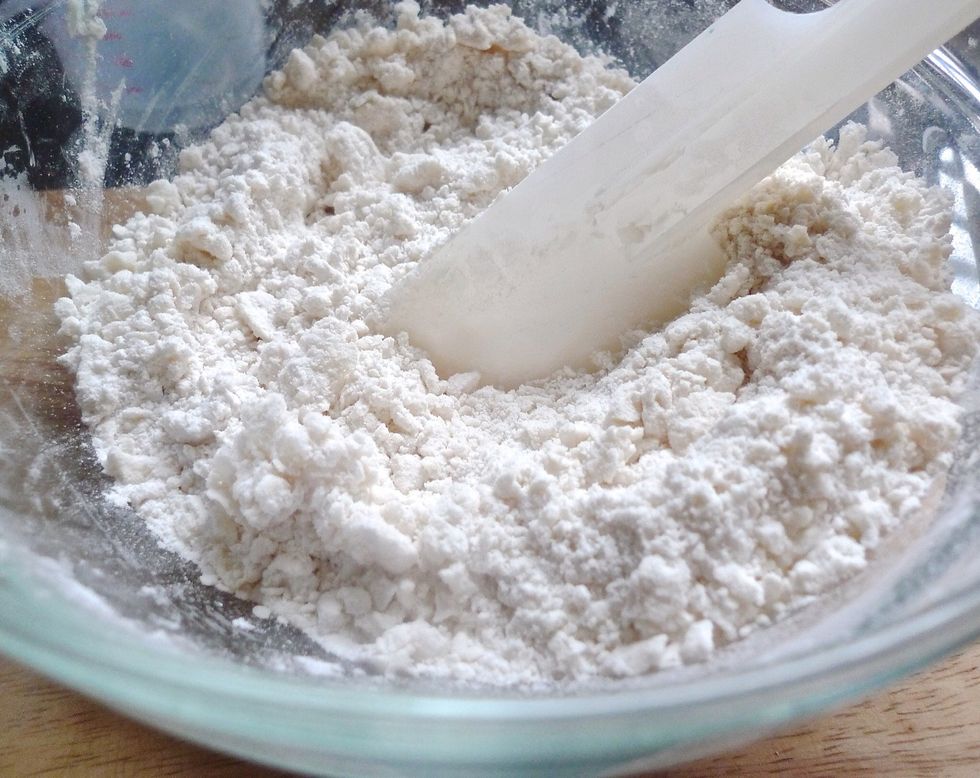 Stir the dough after each addition.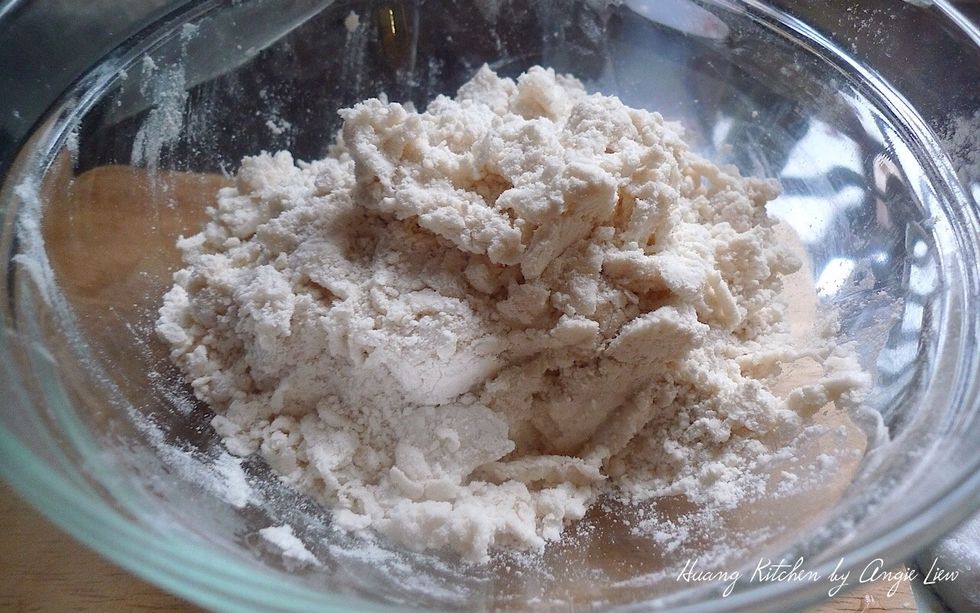 Until the dough is JUST moist enough to hold together.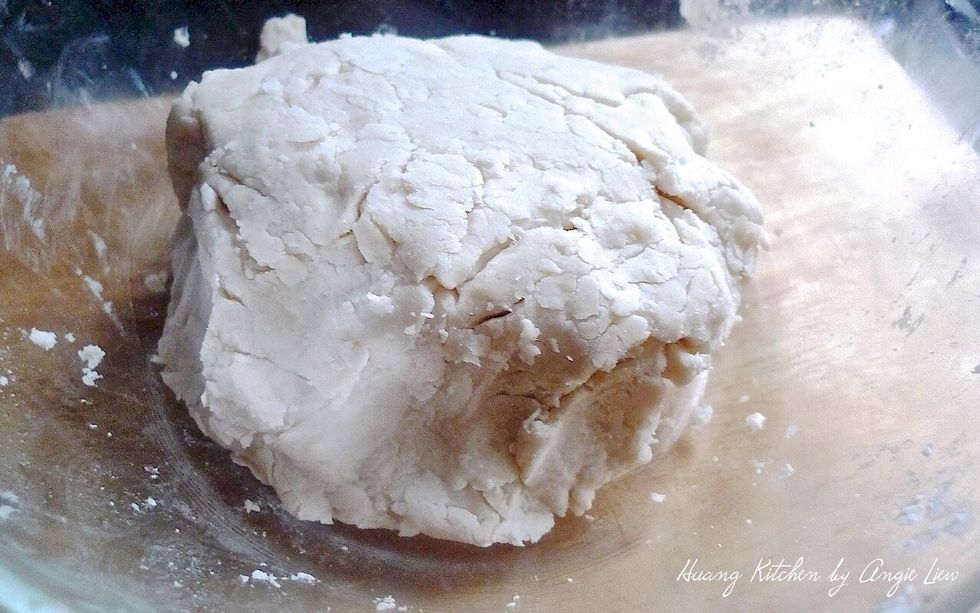 With lightly floured hand, shape the dough into a ball.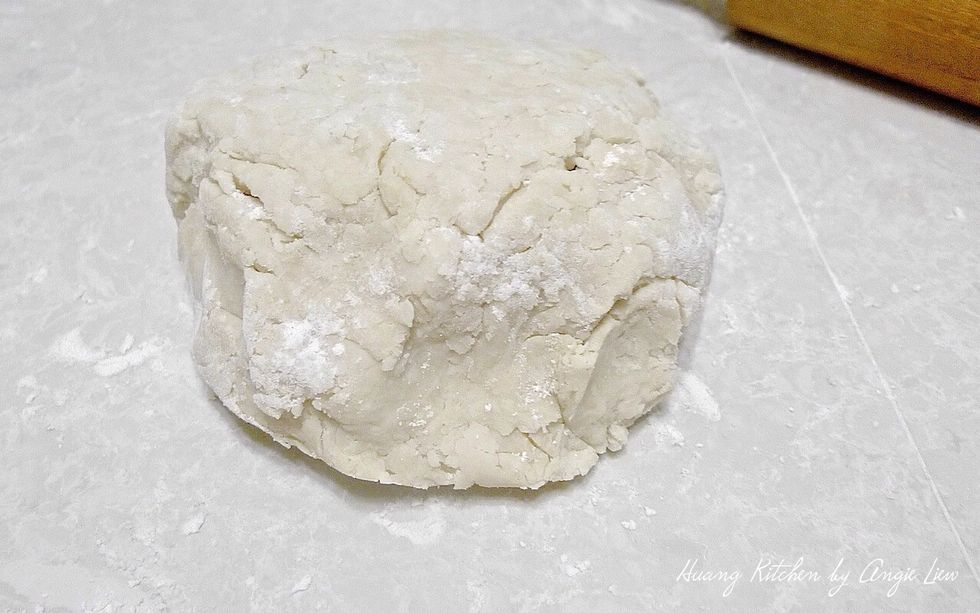 Transfer the dough onto a lightly floured surface.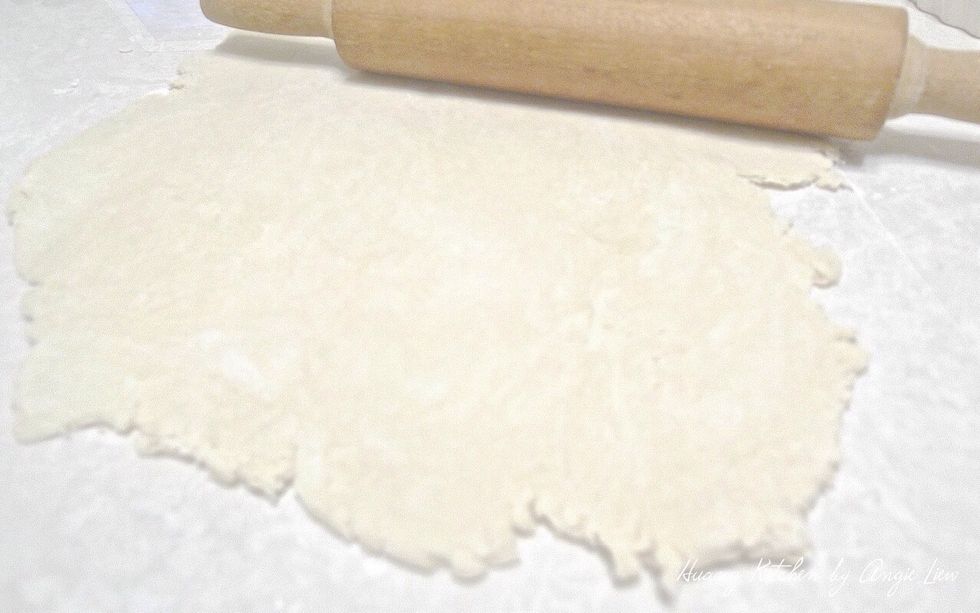 Roll the dough out to about 1/8 of an inch thick and 1 1/2 inch larger than a 9 inch pie pan.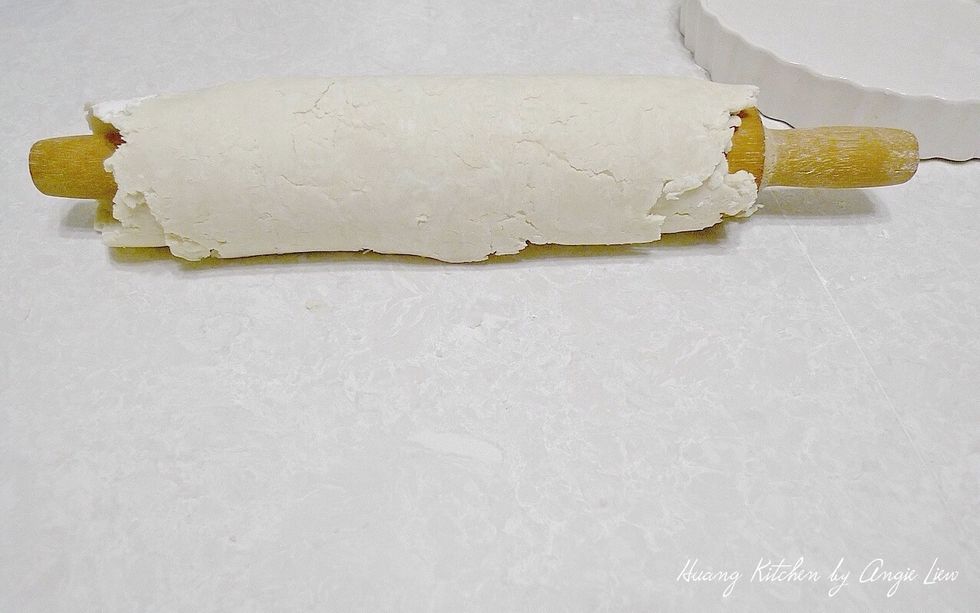 Gently roll the dough around the rolling pin.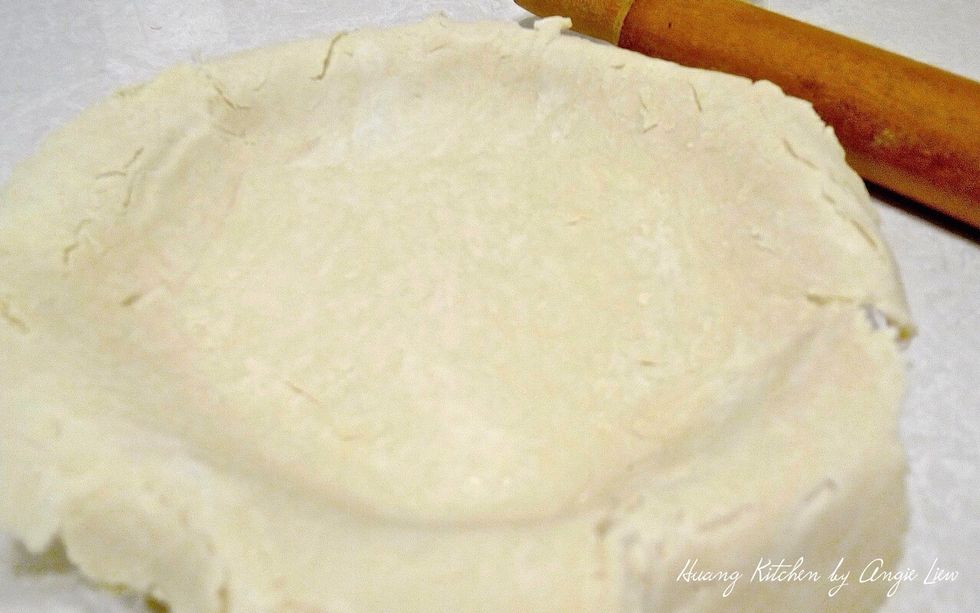 Then transfer the dough onto the pie pan. Unroll, easing the dough into the bottom of the pie pan.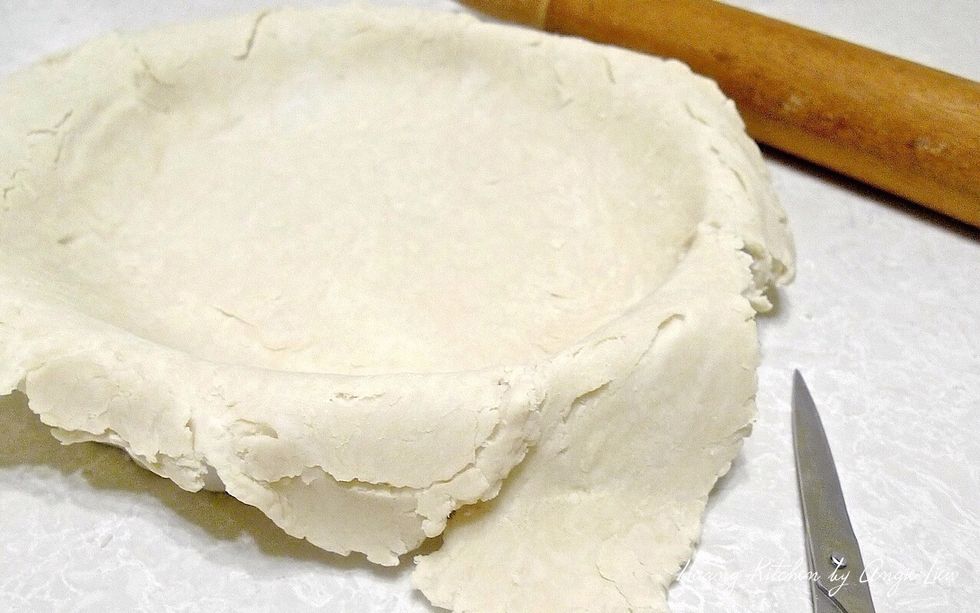 Trim the edges with a pair of scissors, leaving enough dough to crimple or tuck the edges.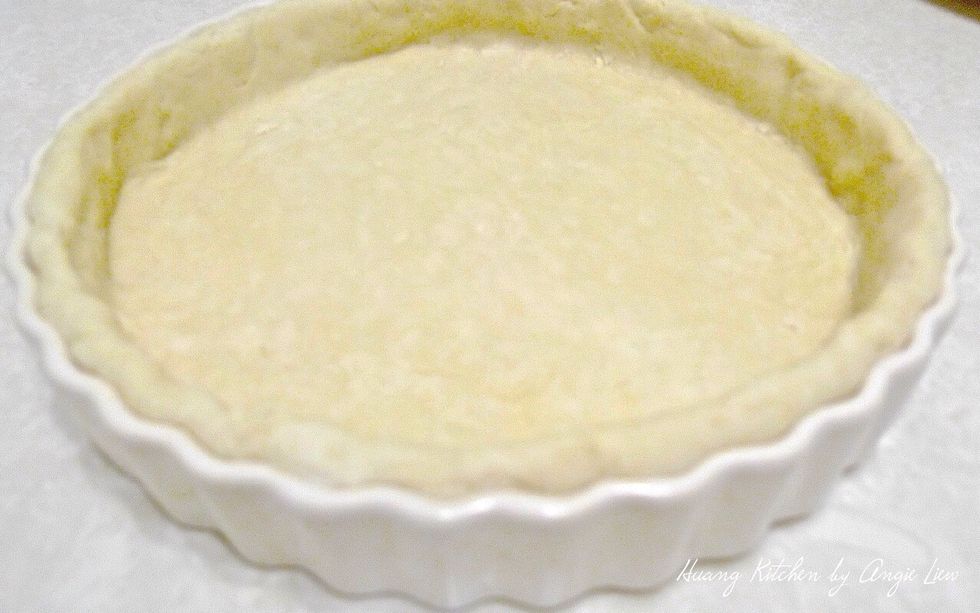 Tuck the edges well and the pie crust is ready.
Then prepare ingredients to make the pie filling.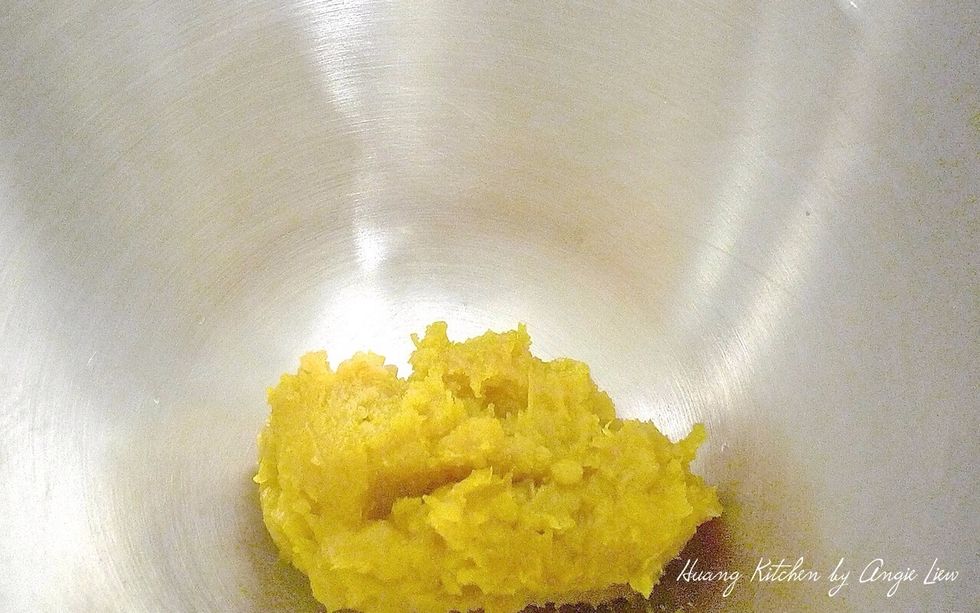 Place the mashed and cooked fresh pumpkin into a bowl of a stand mixer.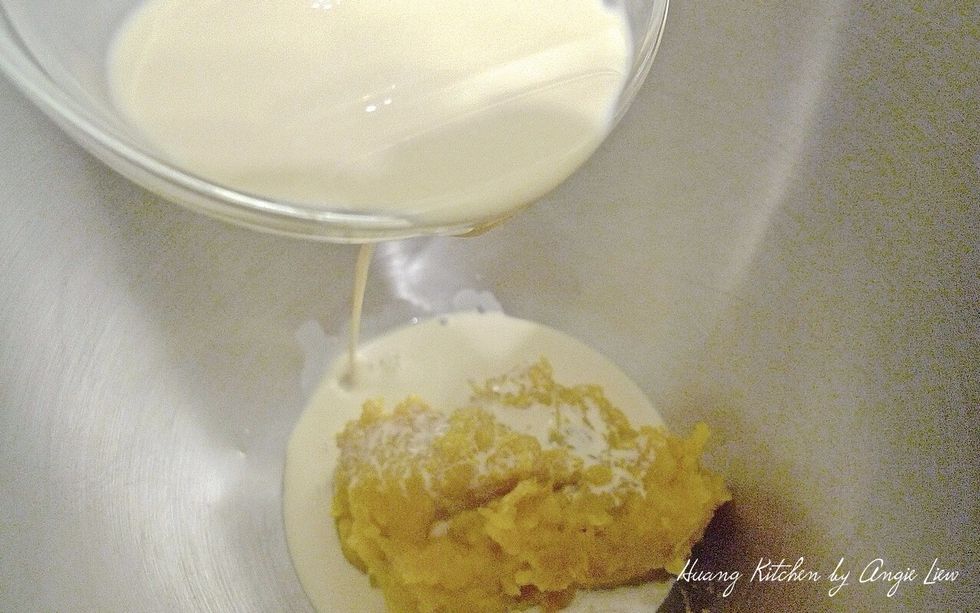 Then add the evaporated milk.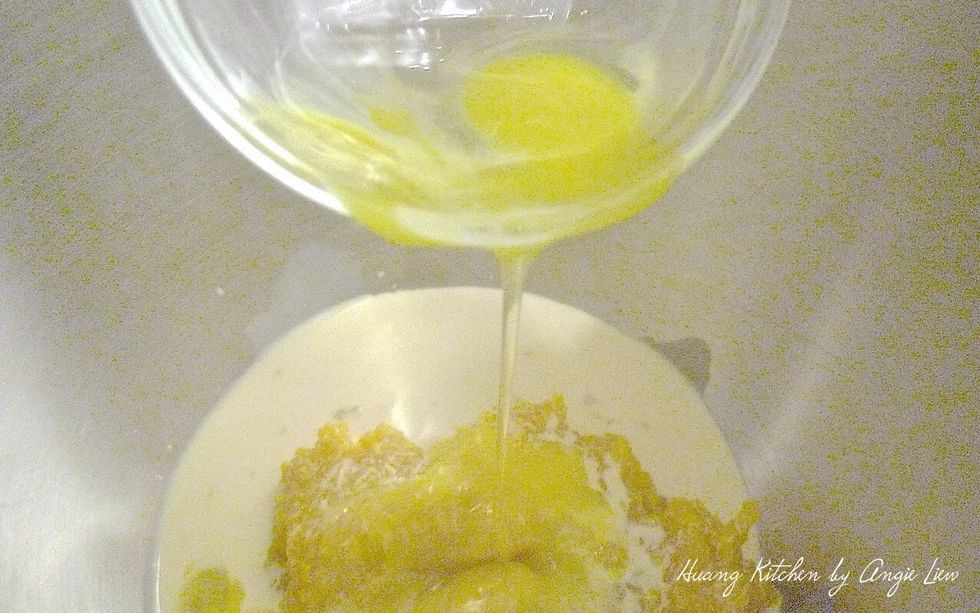 And the beaten egg.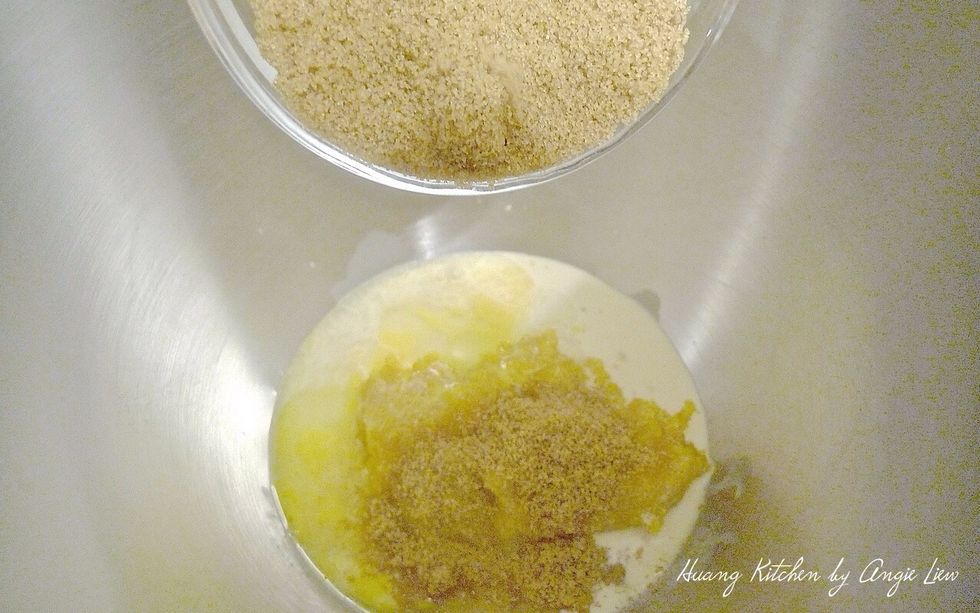 Next, add the packed brown sugar.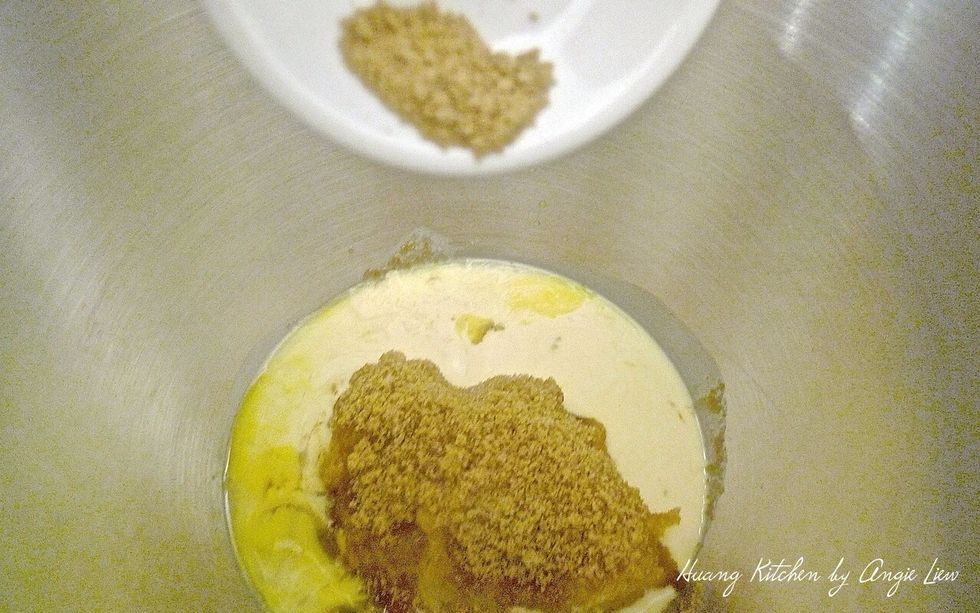 Then add the ground ginger.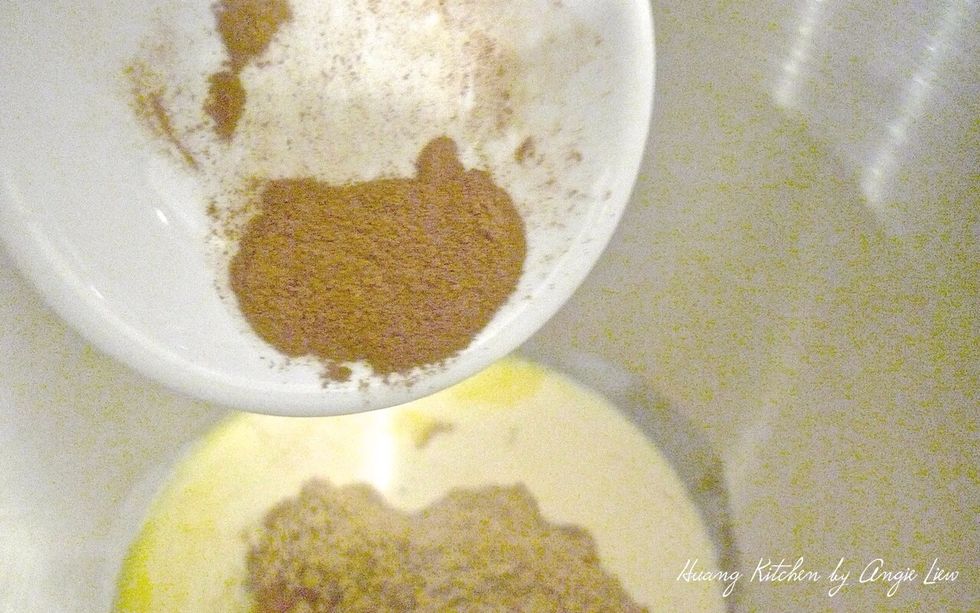 Followed by ground cinnamon.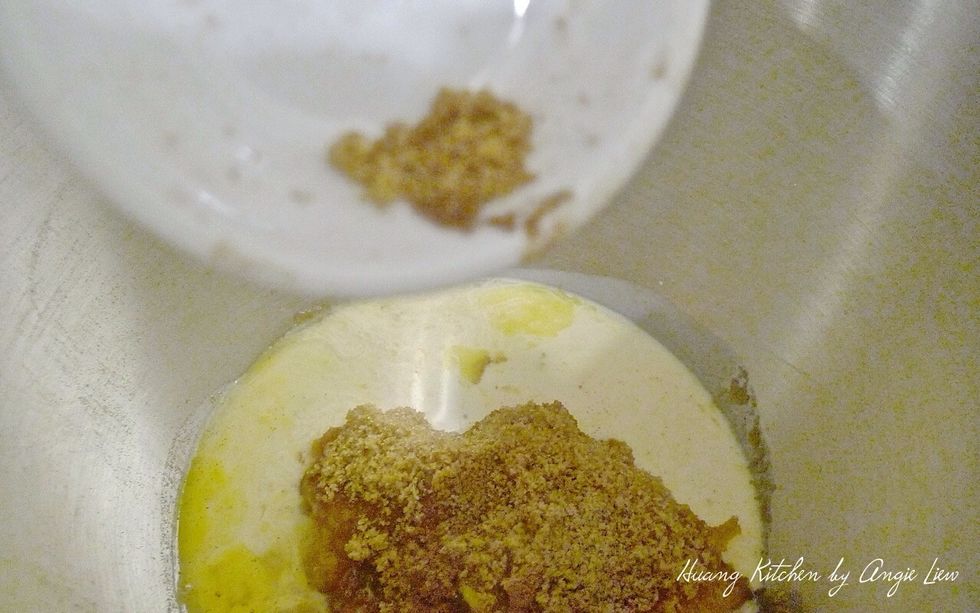 And the nutmeg.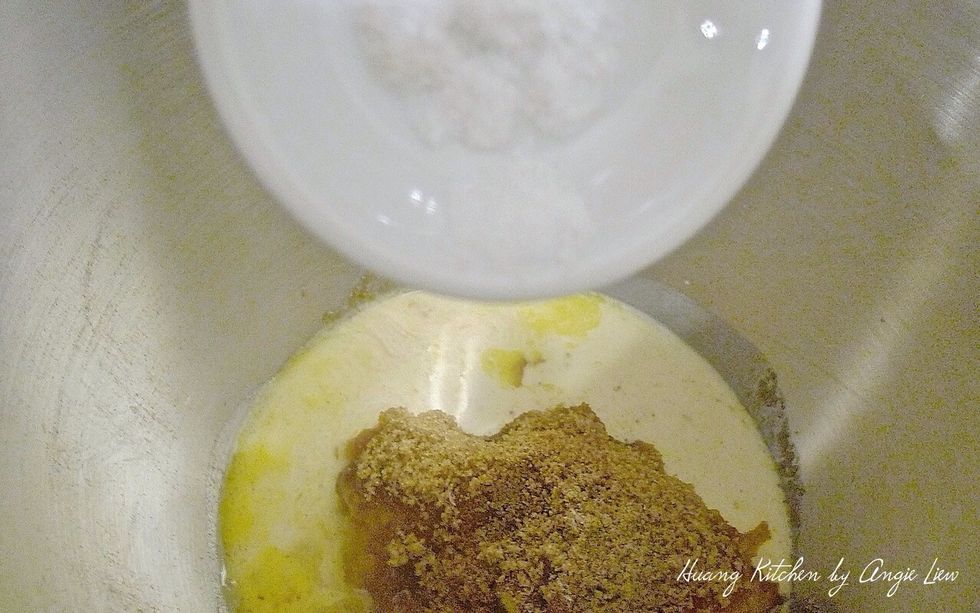 Lastly add the salt.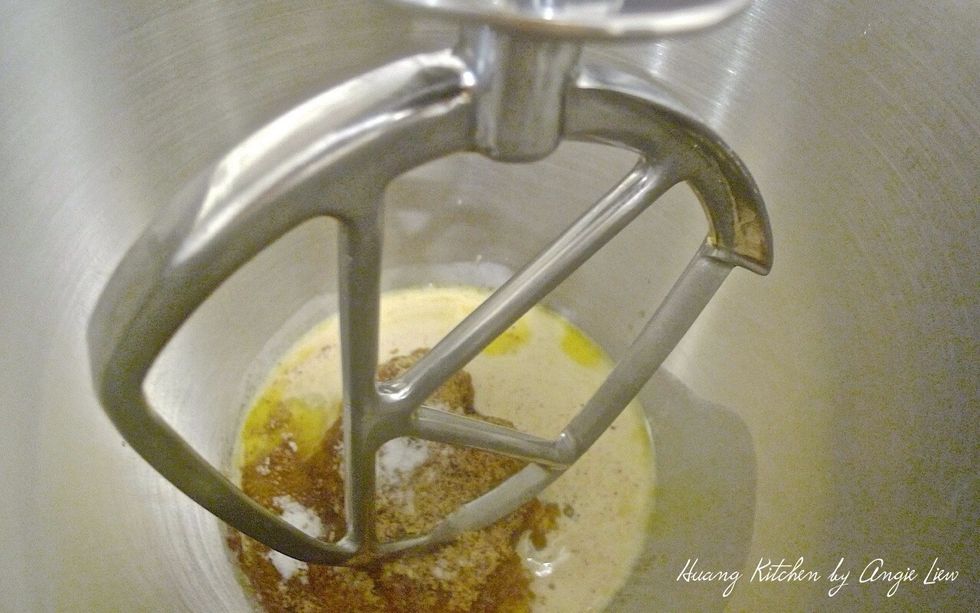 Mix well on medium speed.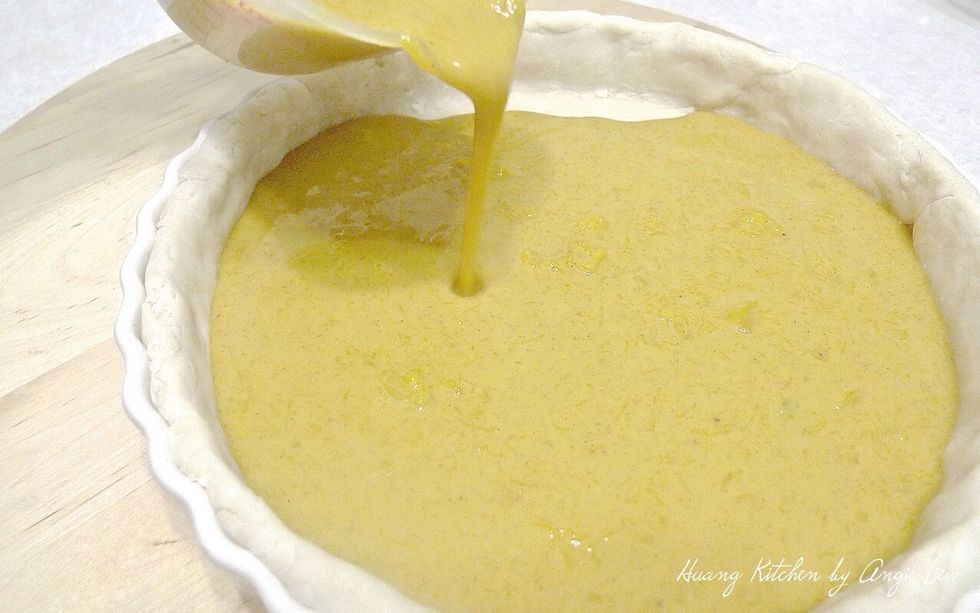 When the batter is well mixed, pour it into the prepared crust.
Lightly tap on the work surface to release air bubbles.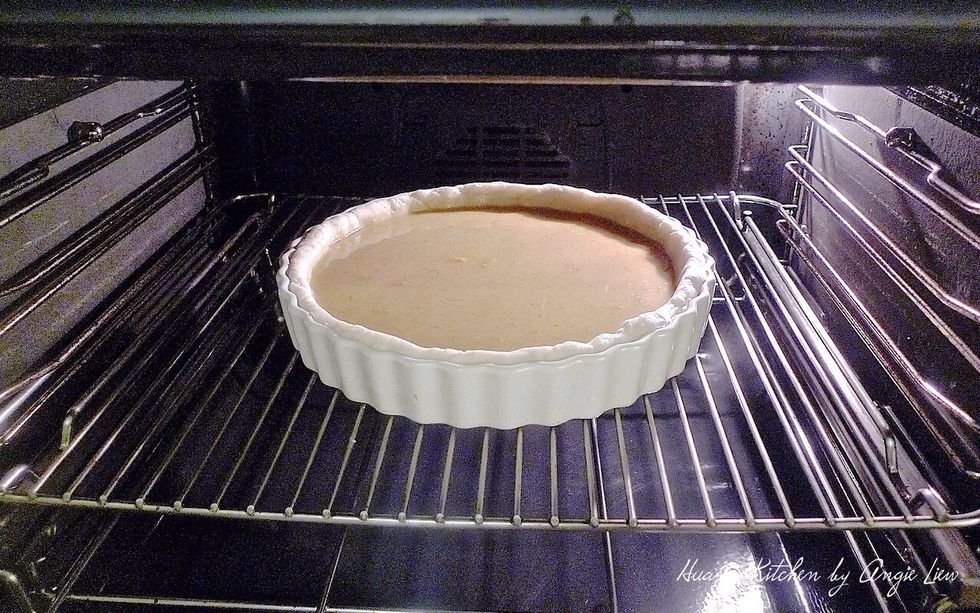 Bake pie in the 400 degree F (200 degree C) preheated oven for 10 minutes. Then reduce the heat to 350 degree F (180 degree C). Continue to bake for another 30 minutes or until just set in the centre.
To check for doneness, insert a knife into the filling about 1 inch from the crust and it should come out clean.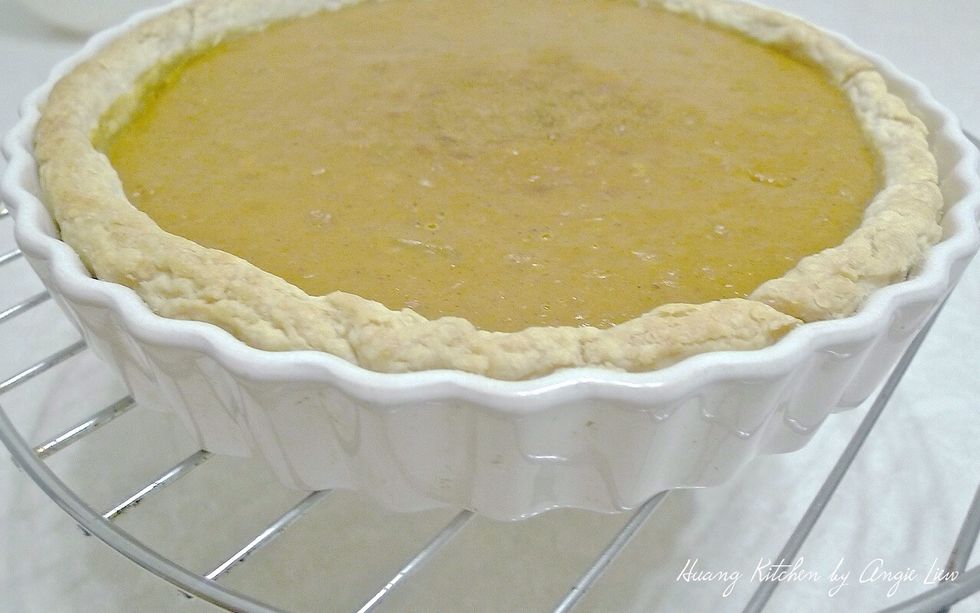 Cool the pumpkin pie completely on a wire rack, about 2 hours before serving.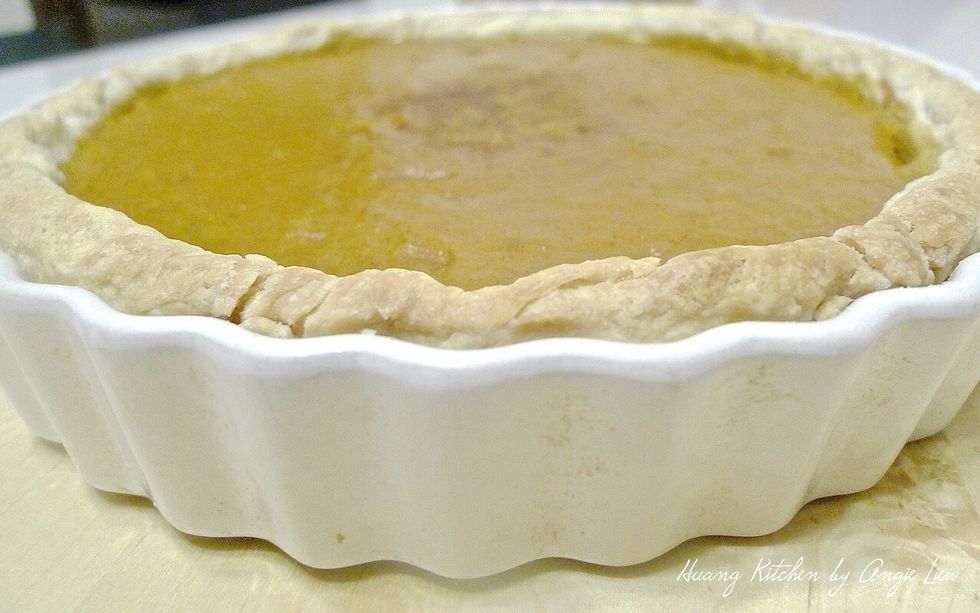 Note that the pumpkin pie will come out of the oven all puffed up and will deflate as it cools.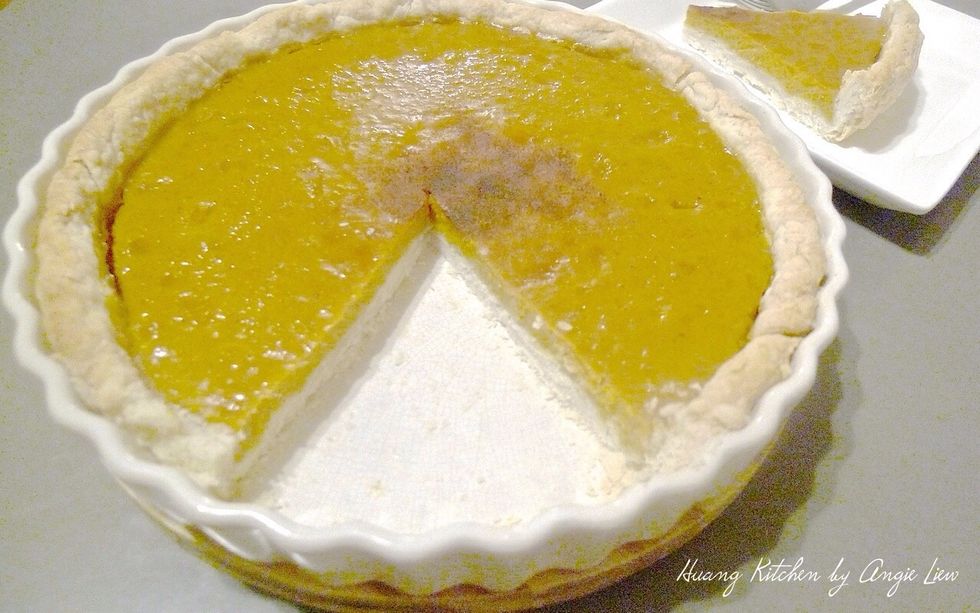 And you're done! Once the pie has cooled to room temperature, cut into slices.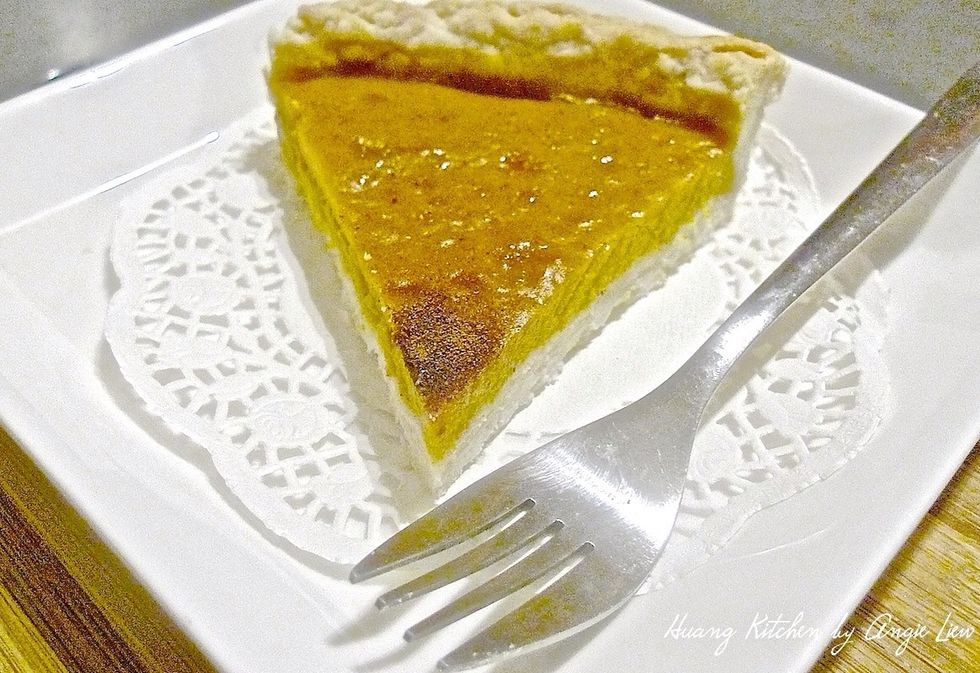 This fresh pumpkin pie tastes so delicious even when served plain.
It tastes even better when topped with whipped cream
And a drizzle of ground cinnamon over it.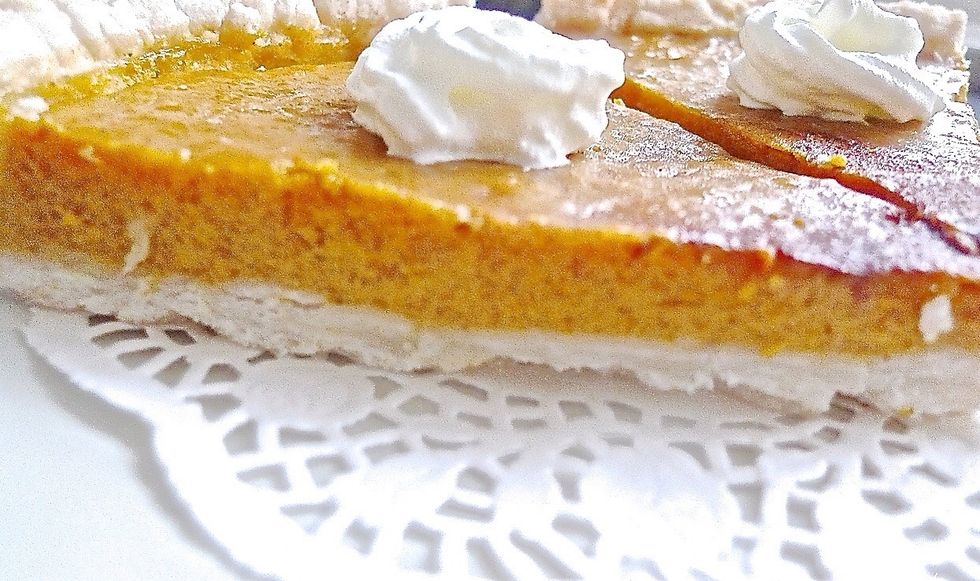 These delicious traditional pumpkin pie dessert will surely make the perfect ending to a Thanksgiving feast. So .......... ENJOY!
1/3c All-purpose flour /315g (pie crust)
1/2c Shortening/118g (pie crust)
1/4c COLD water (pie crust)
1/2tsp Salt (pie crust)
3/4lb Skin on raw pumpkin/340g ( mashed pumpkin)
1.0c Mashed,cooked pumpkin/237g (filling)
1.0 Egg, beaten (filling)
6.0oz Evaporated milk/195g (filling)
3/8c Packed brown sugar/90g ( filling)
1/4tsp Ground cinnamon (filling)
1/4tsp Ground ginger ( filling)
1/4tsp Ground nutmeg ( filling)
1/4tsp Salt (filling)
Huang Kitchen
For more step-by-step recipes and cooking tips, visit my website at \nhttp://www.huangkitchen.com