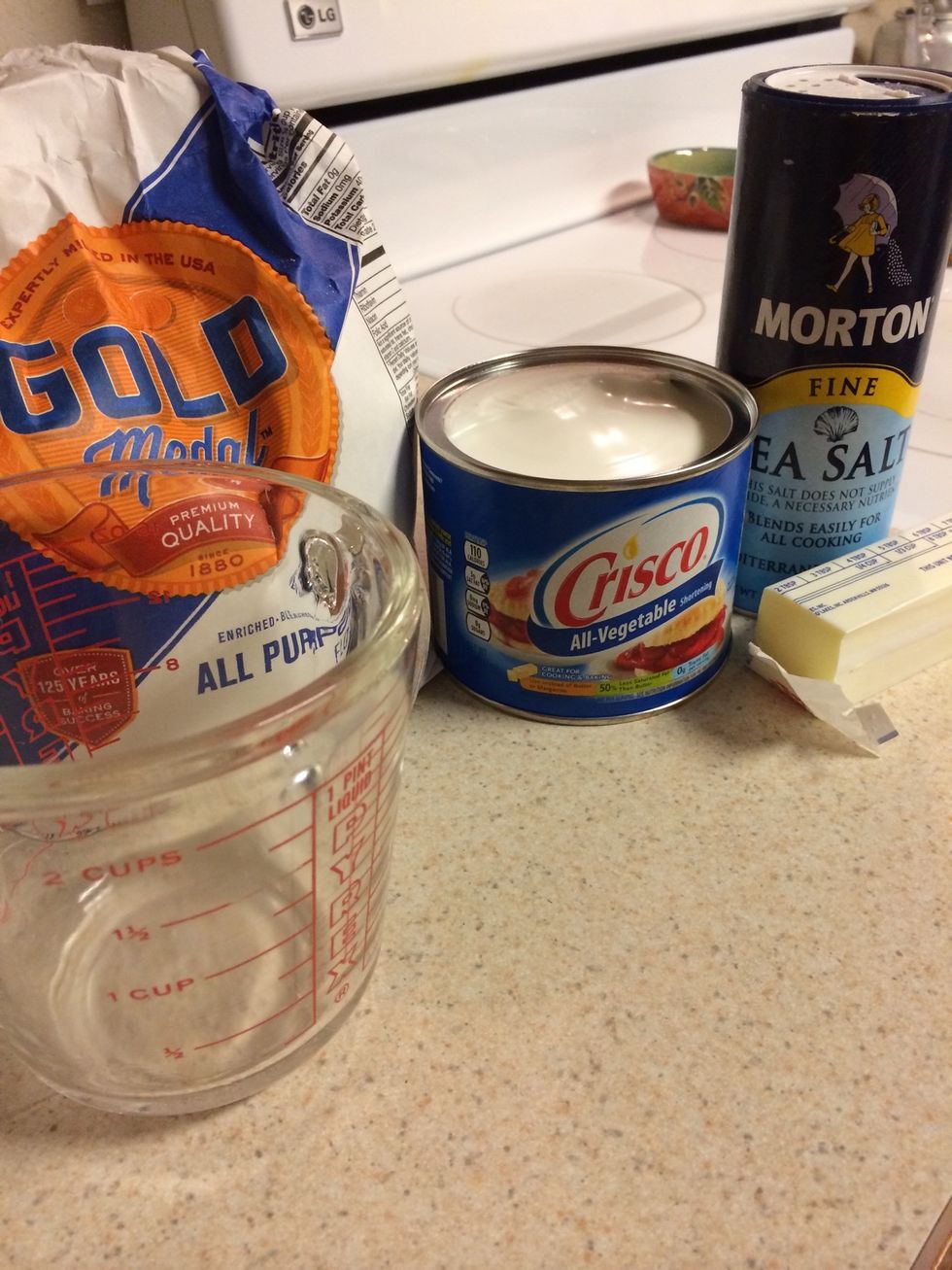 Everything is ready-- check.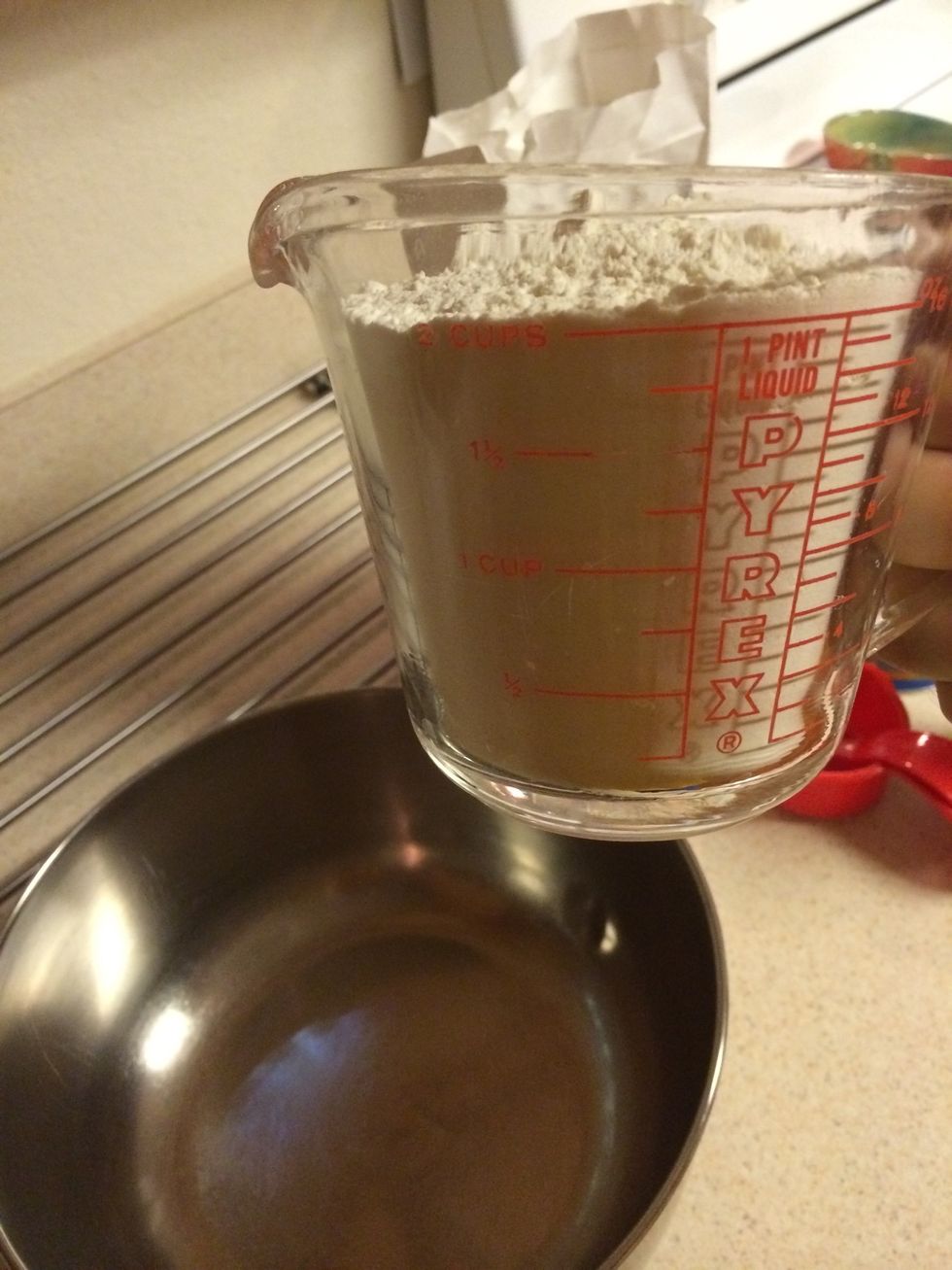 Start with the 4 1/2 cup of flour. ( Now, you can also use wheat flour instead of white flour) two thumbs up.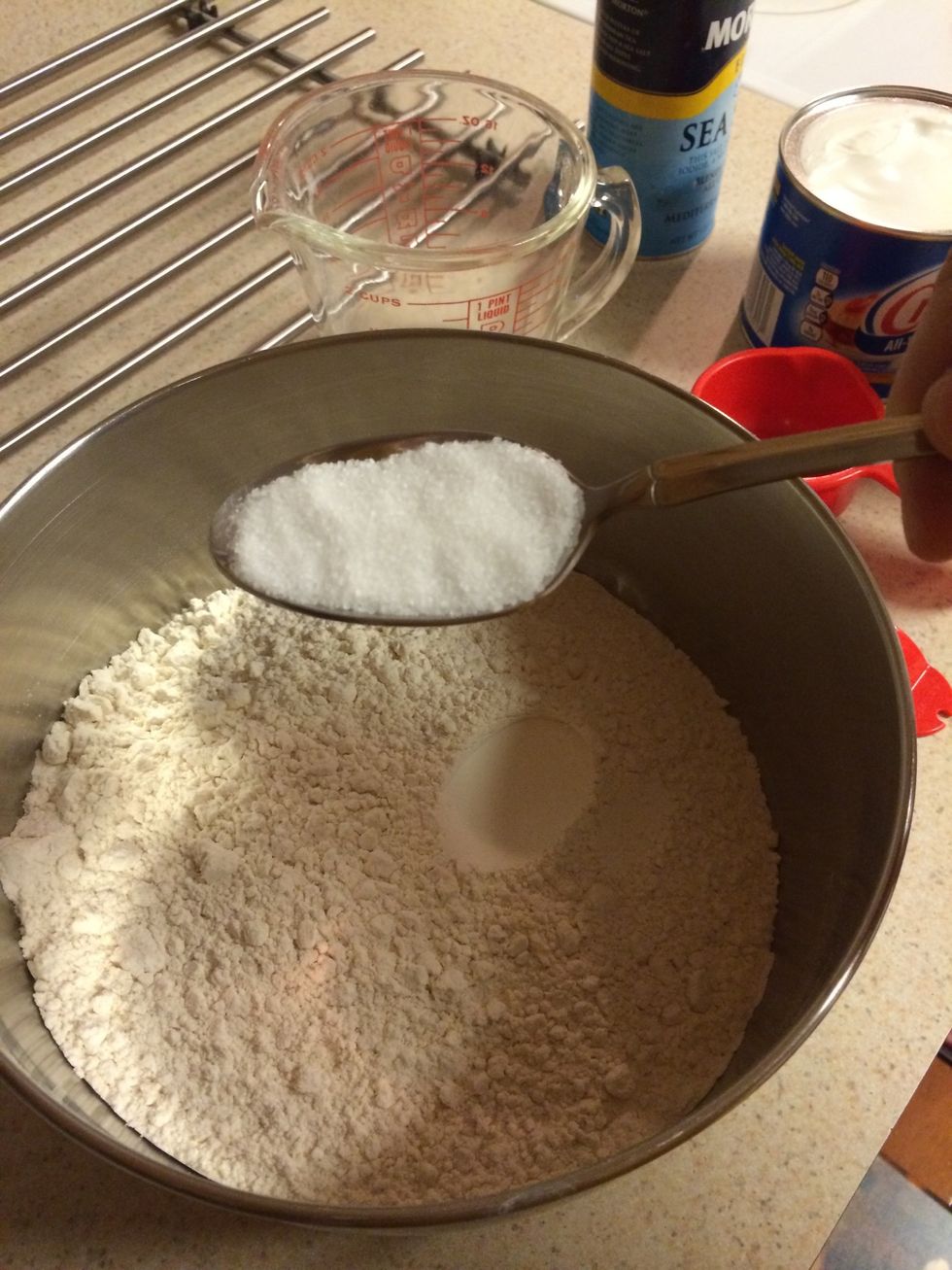 Tablespoon of salt. This is a "poor" tablespoon, you can add a little bit more of salt on it.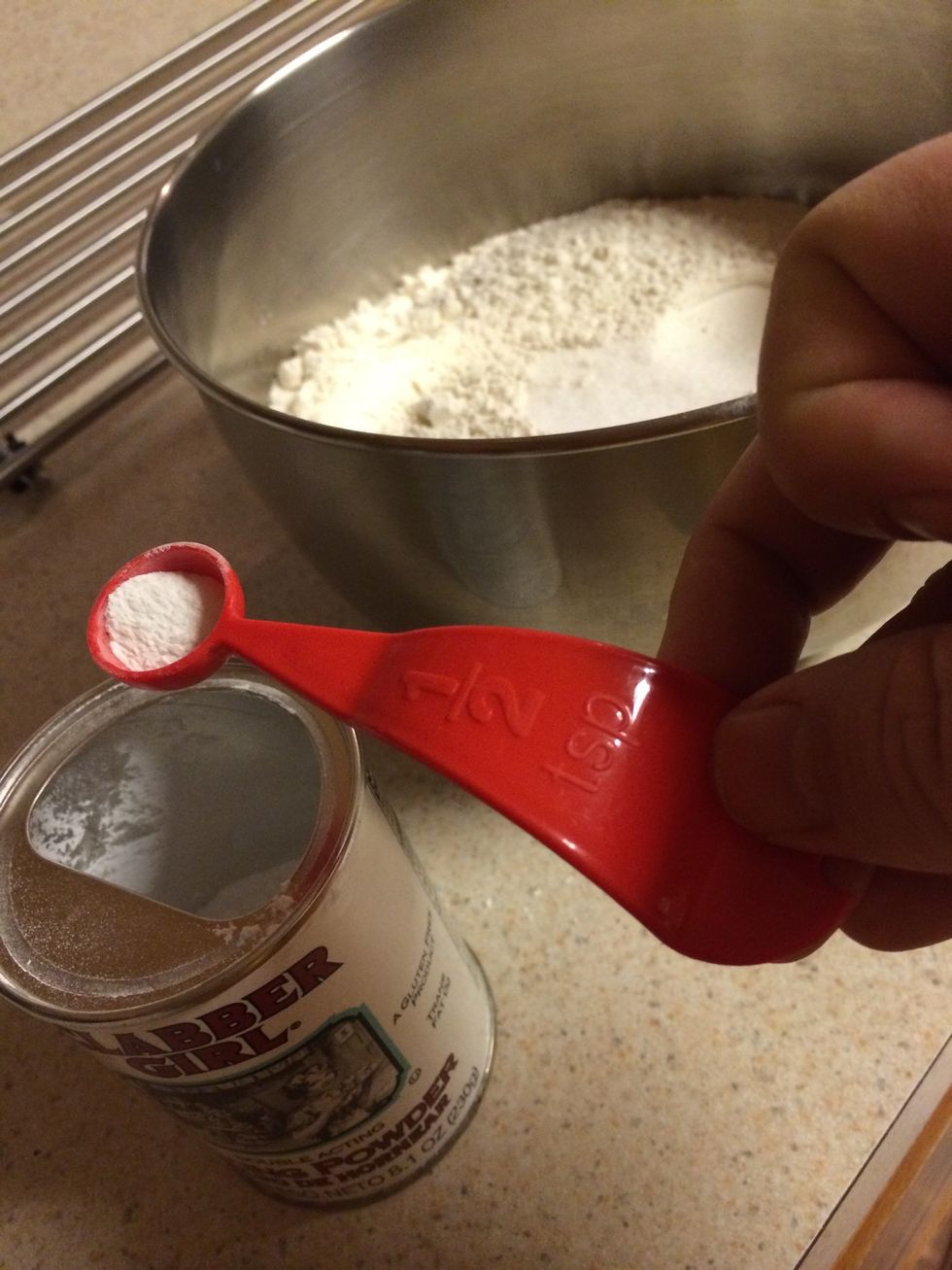 1/2 teaspoon of baking powder this is optional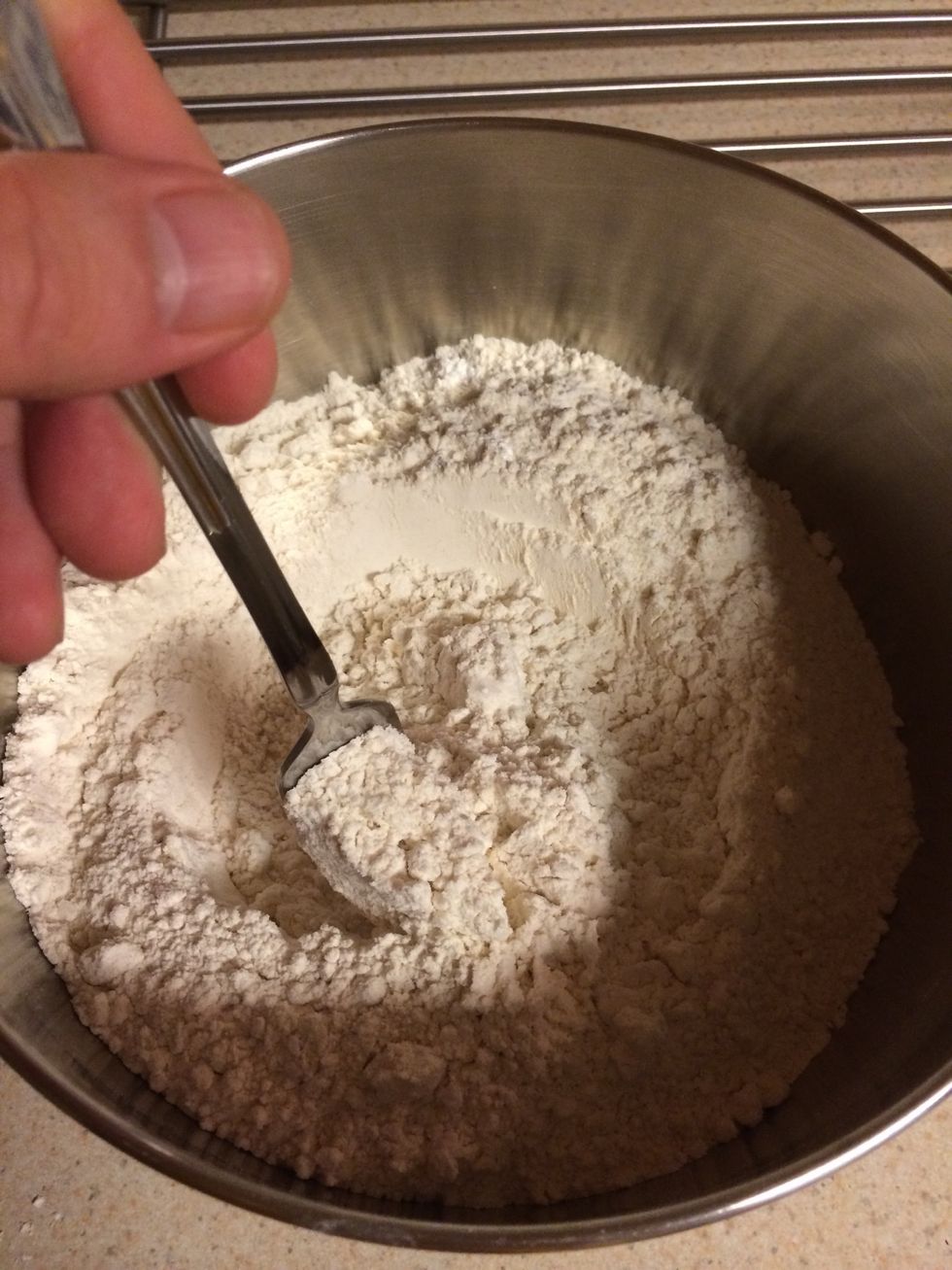 Mix well with a fork
Prepare "The Secret of life" one tablespoon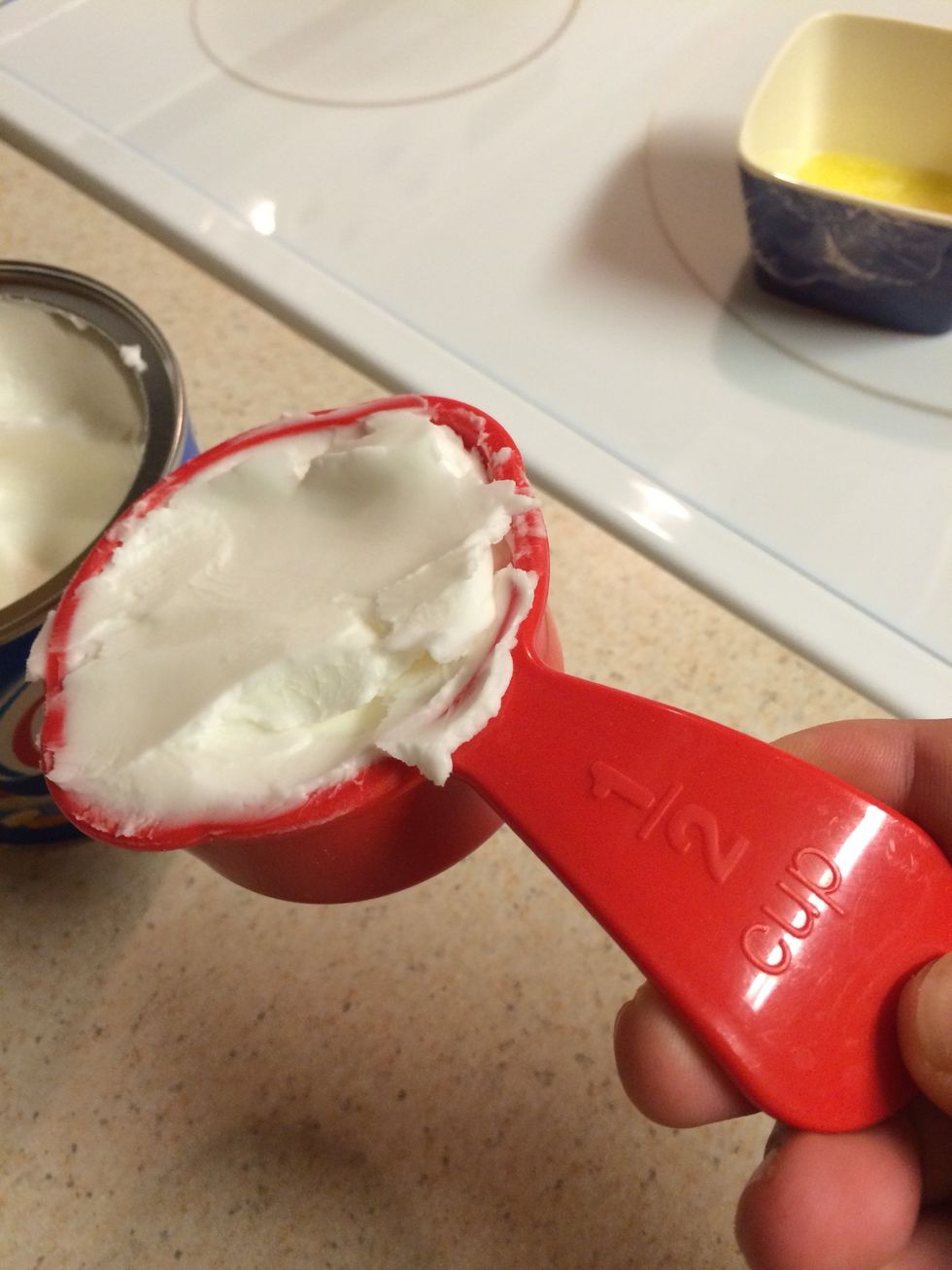 Also prepare half cup of veg lard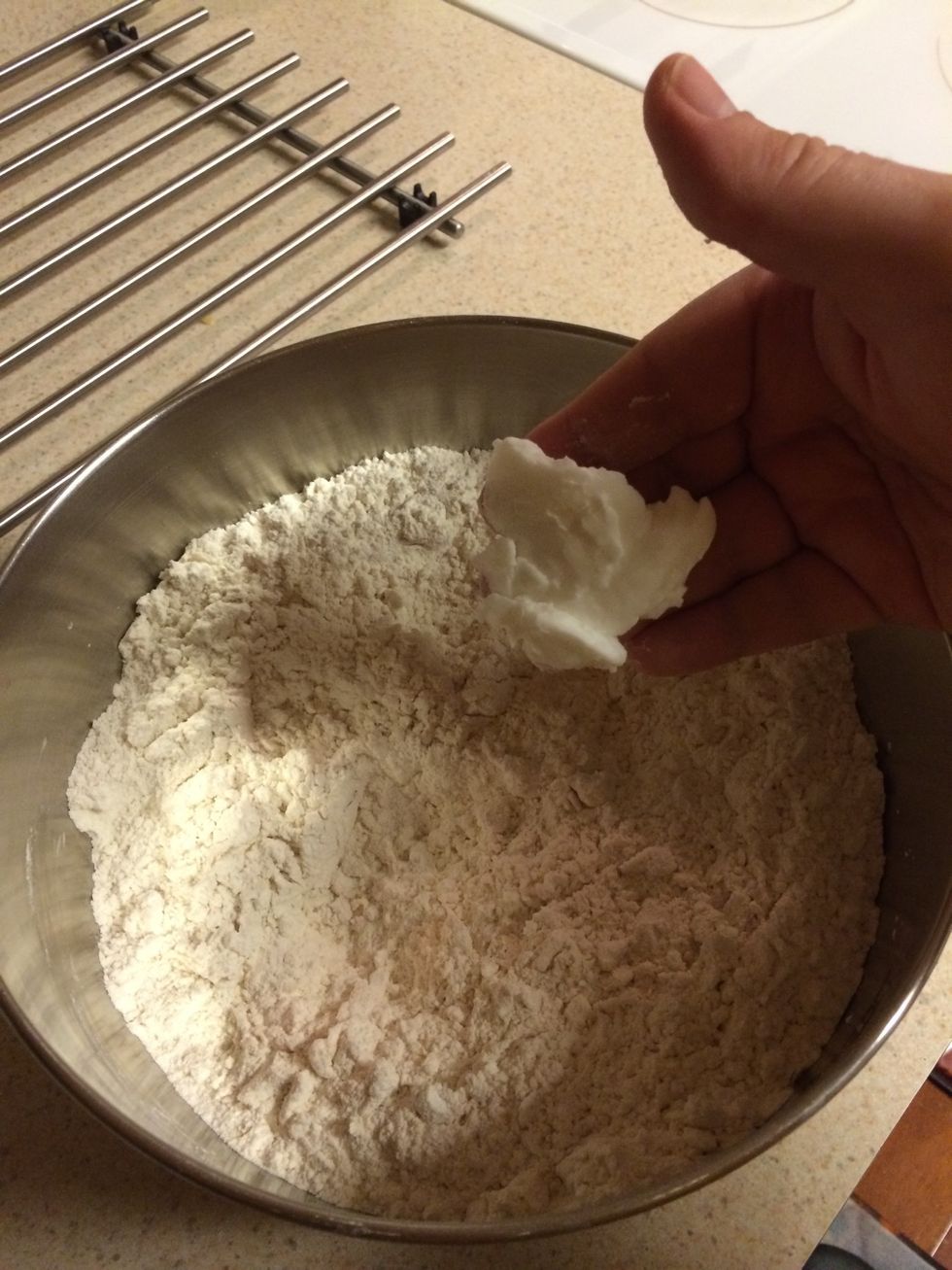 Start adding lard and try to dissolve it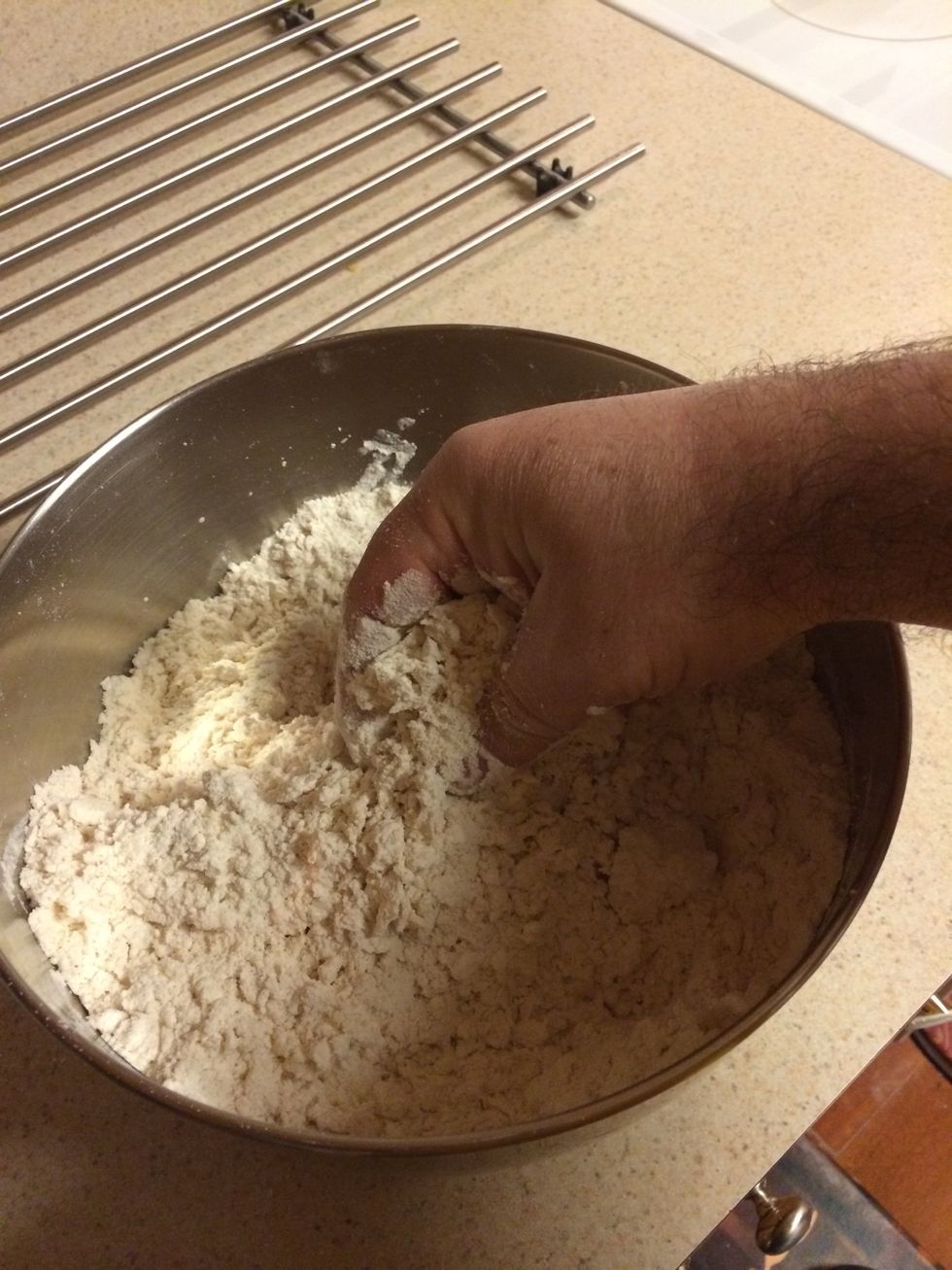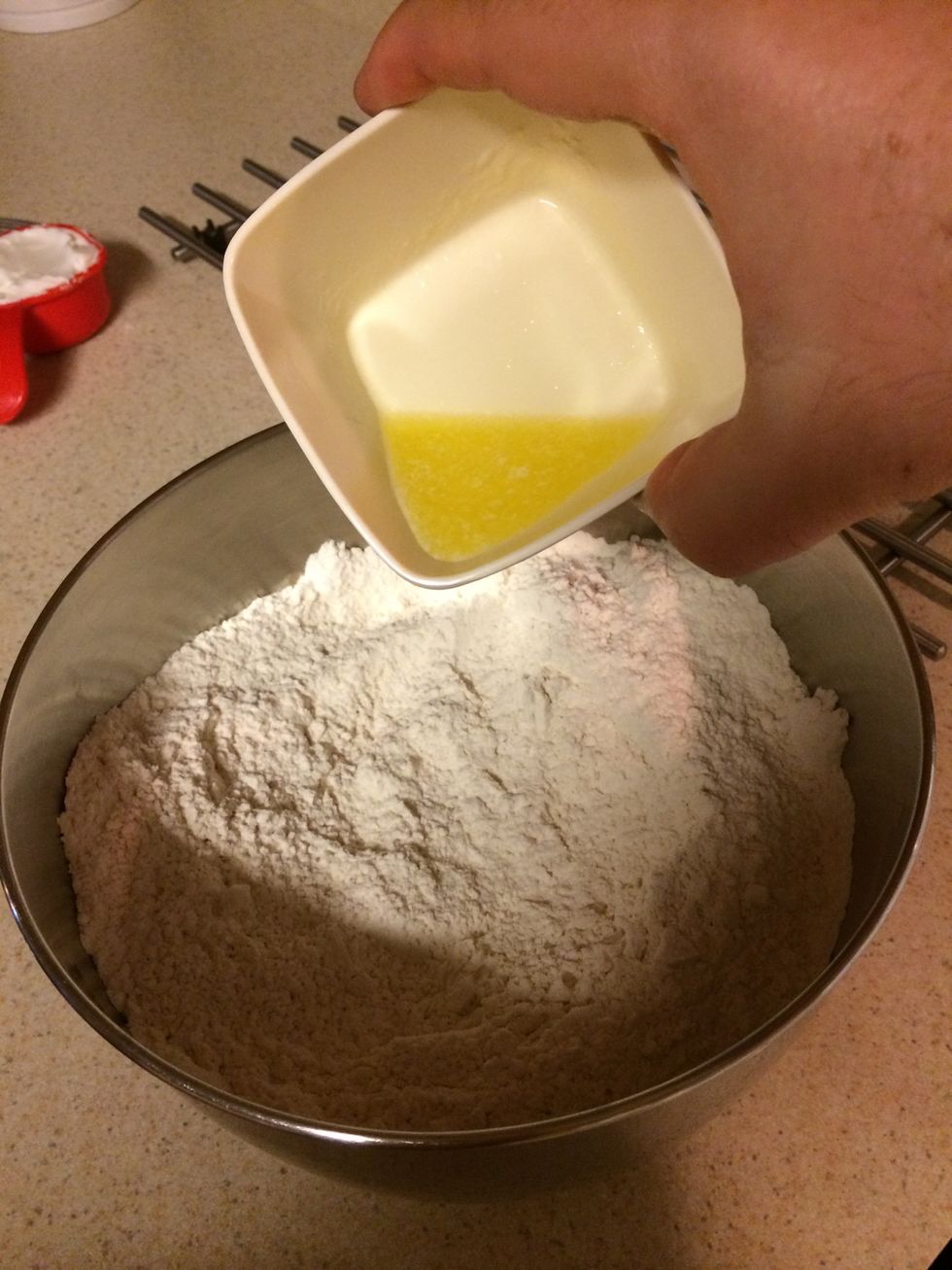 Add the butter
One and half cup of warm water...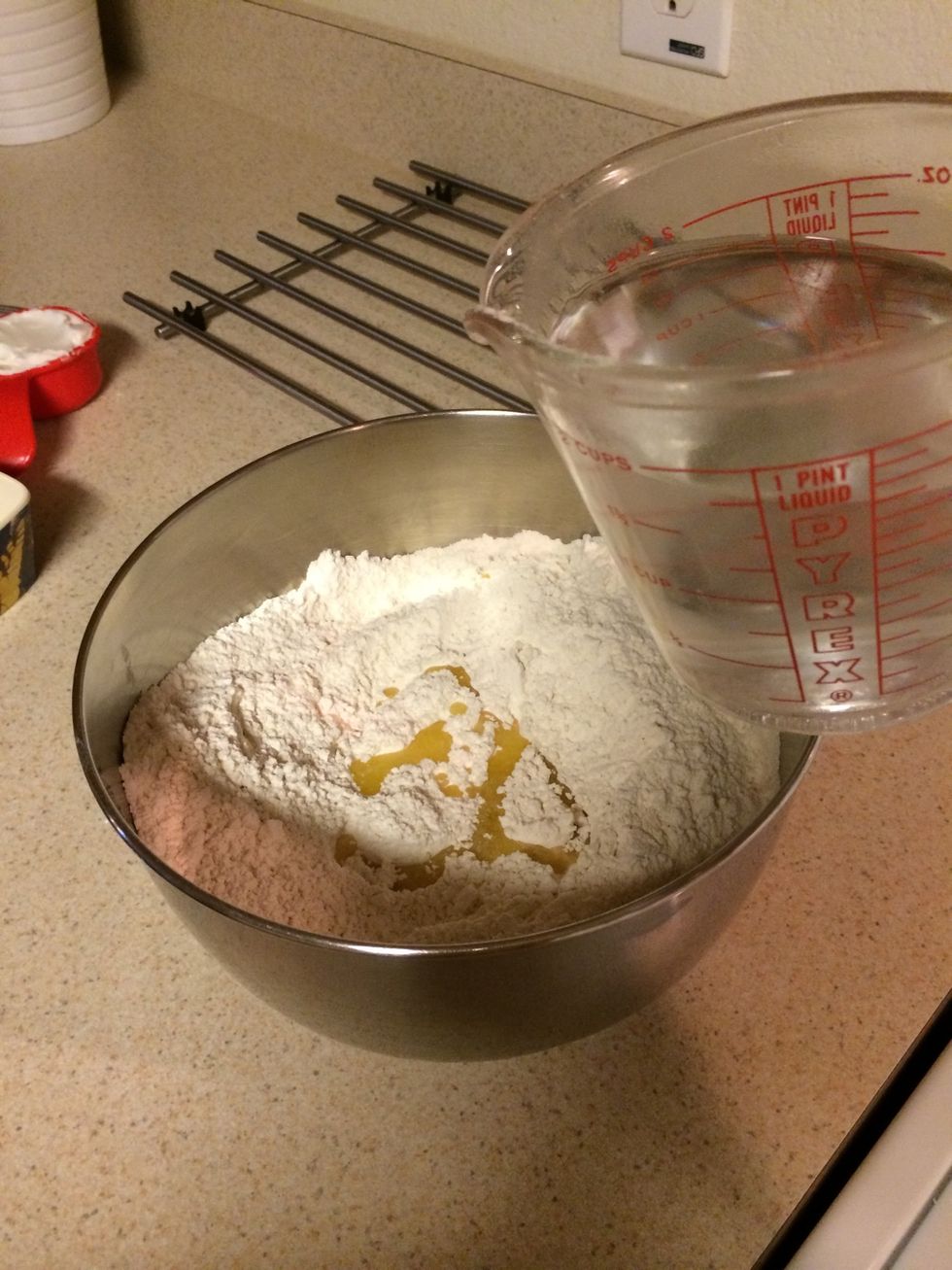 After the butter, start adding the warm water, in parts.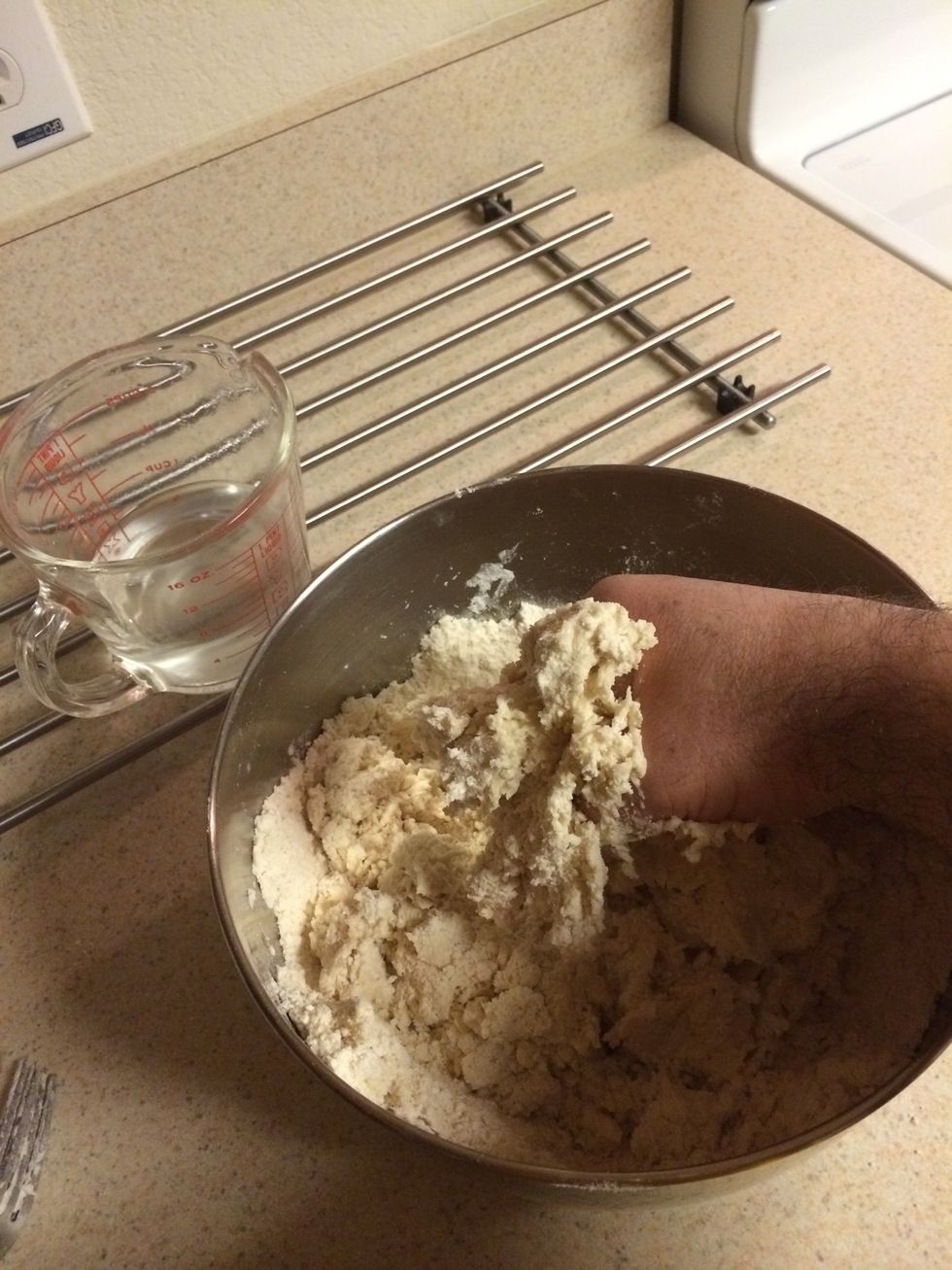 Start working that dough and slowly add the water.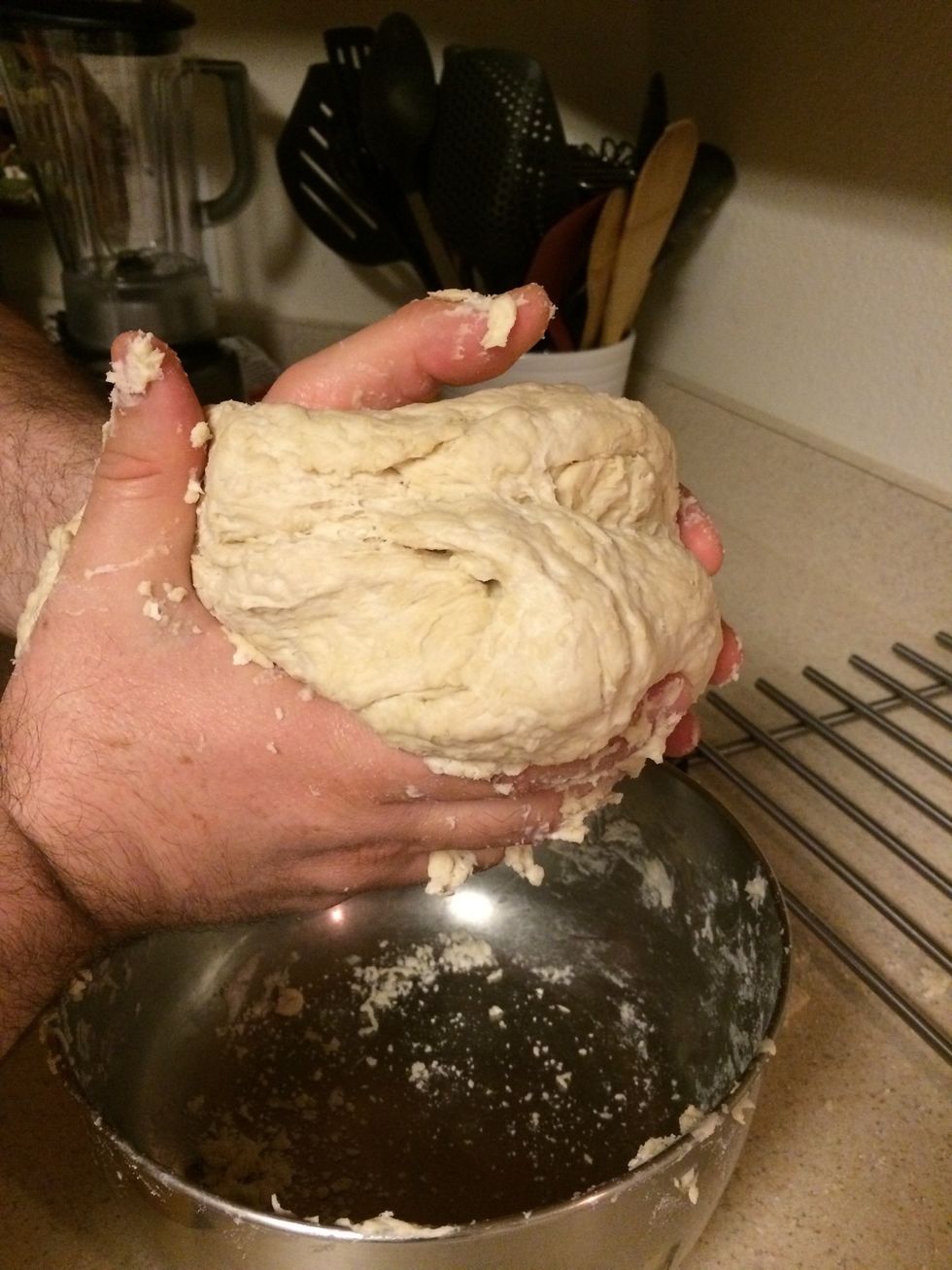 And then take the dough with both hand to work it out.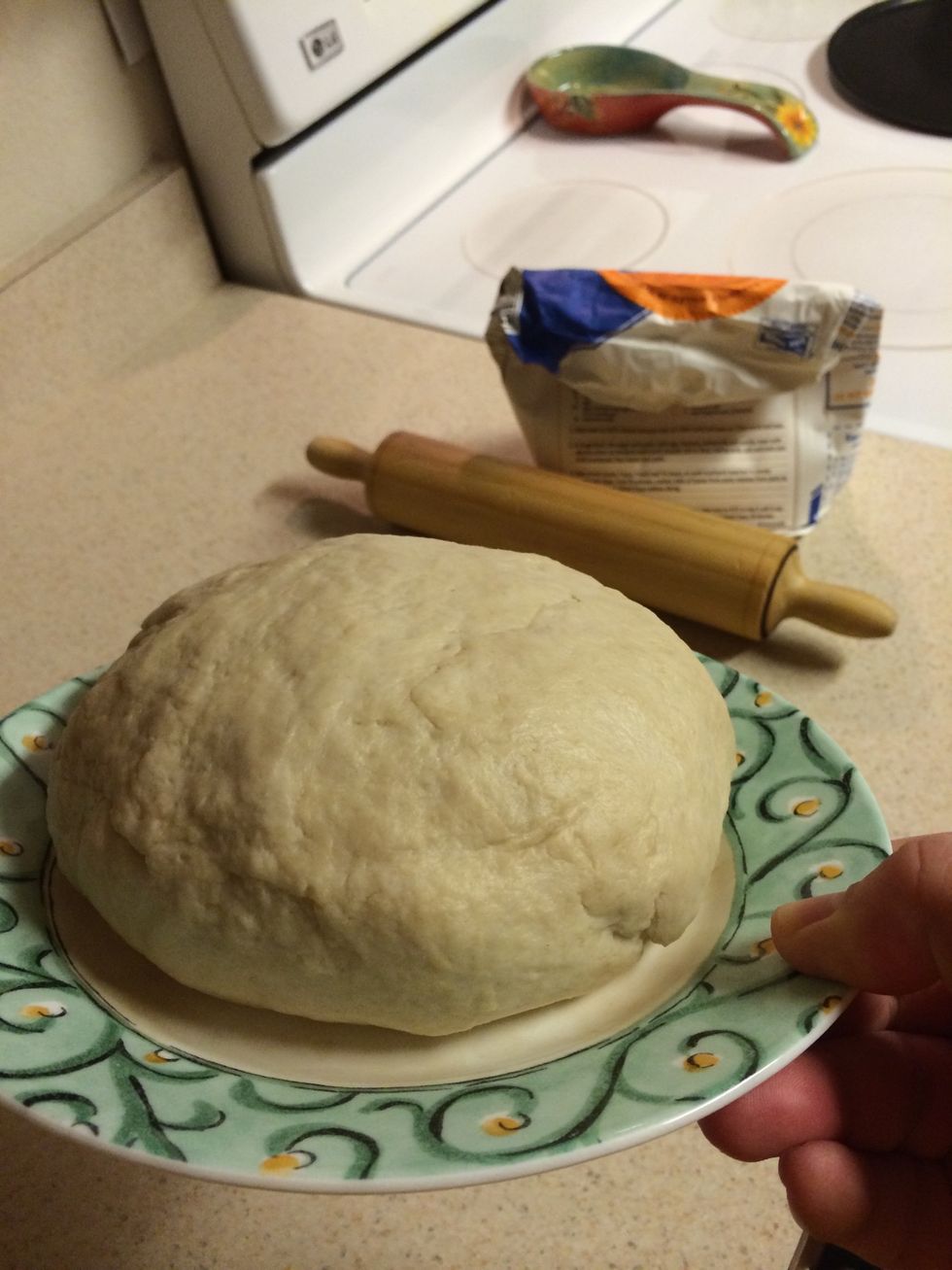 Smooth and elastic..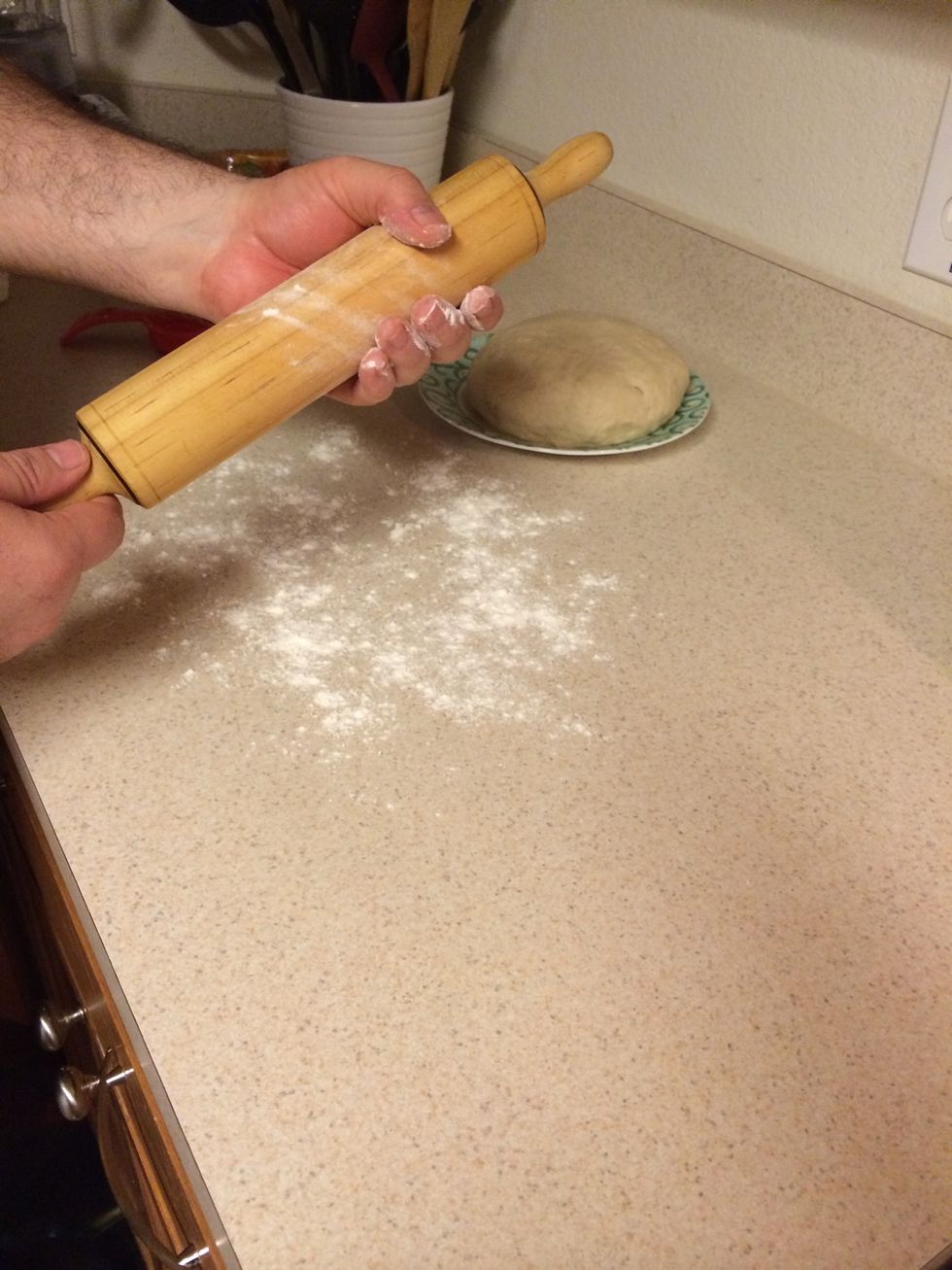 I did forget to take a picture of the size of the dough ball. But Try to make them little round ball the size almost of three finger together.
You see, almost three finger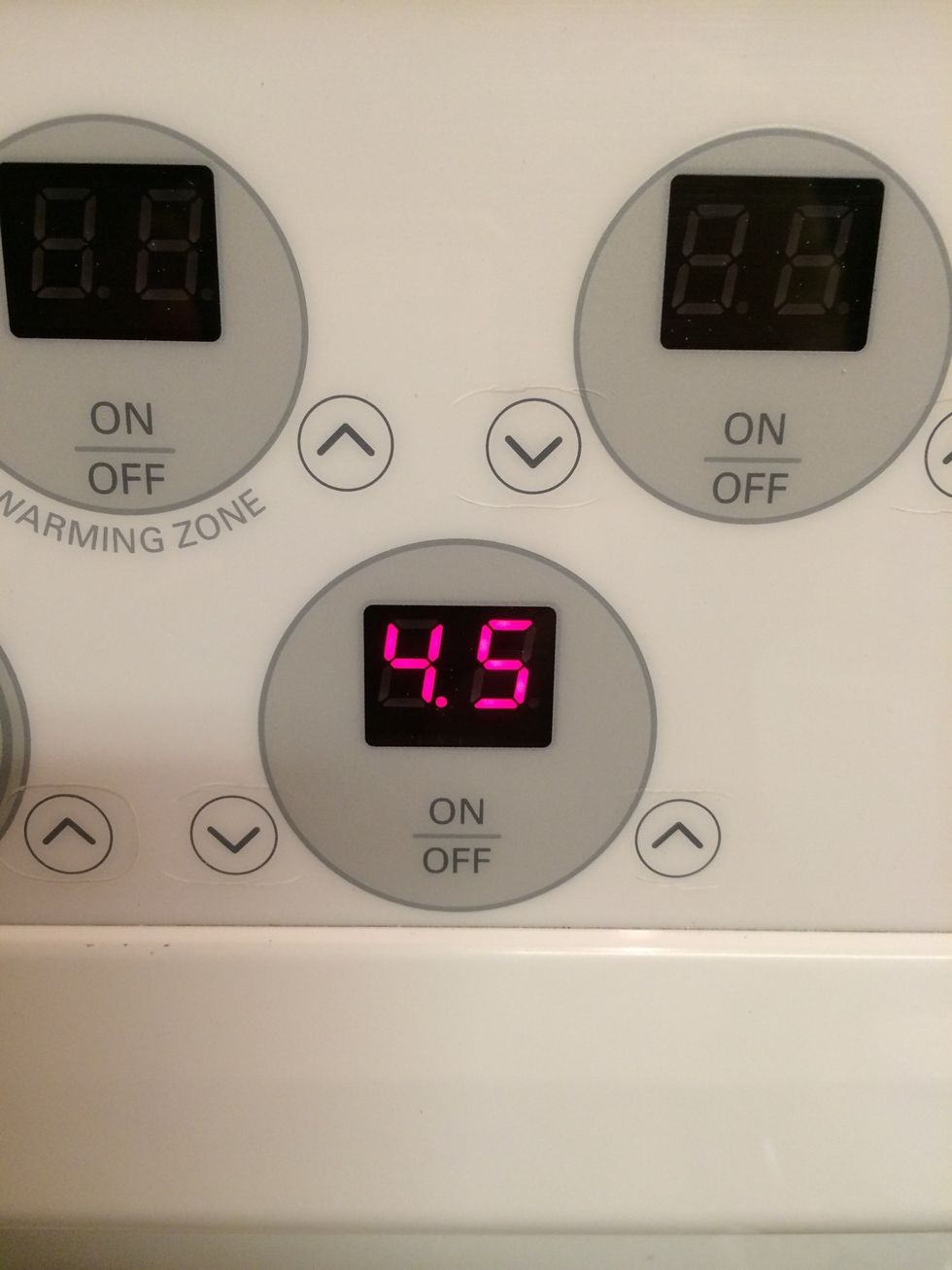 Now, here is one of the secrets: Cook those tortillas at medium fire (4.5 or 5.0)
Need to work that dough very thin .. That's another secret to great flour tortillas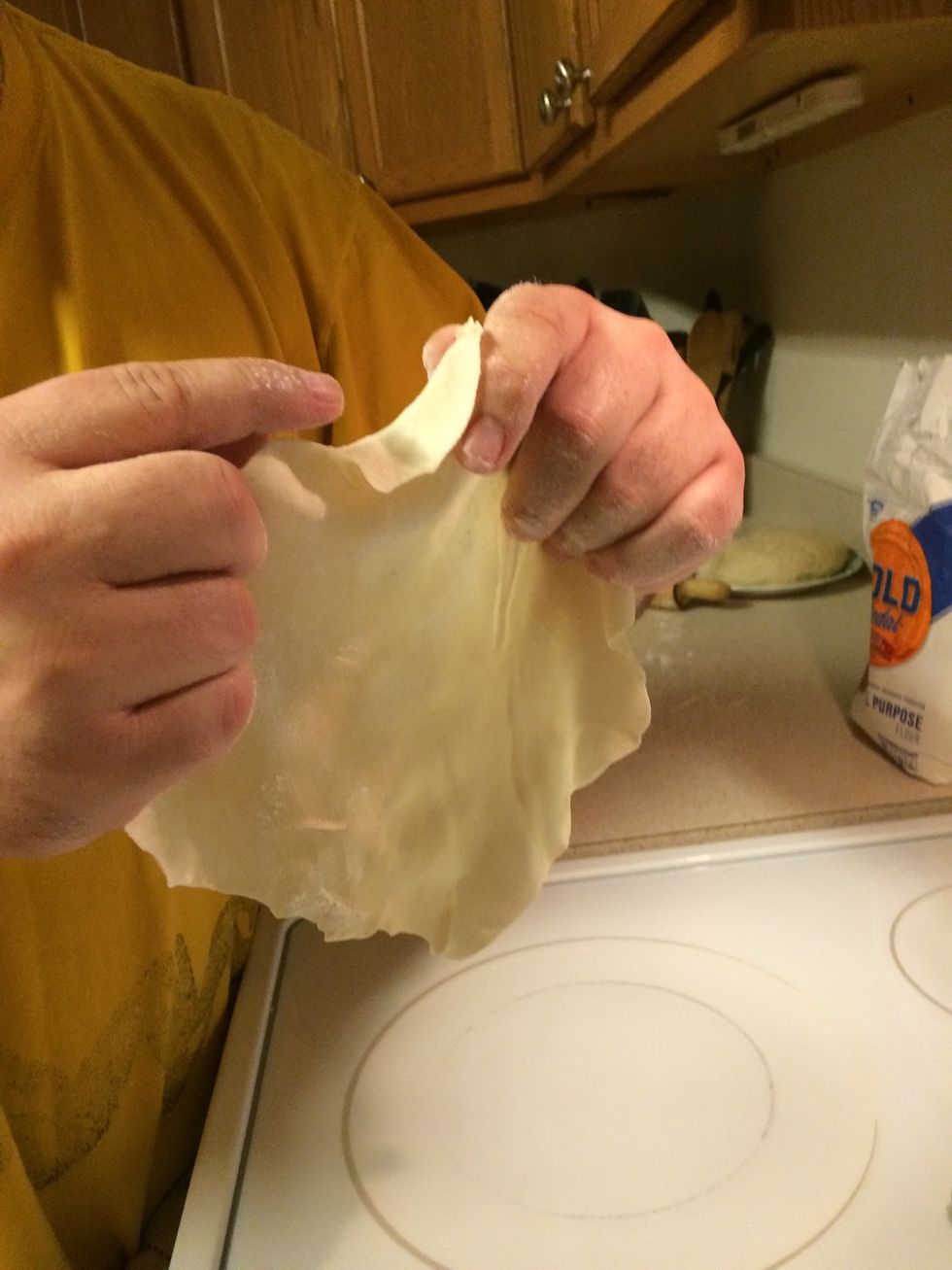 You see that... It's very thin.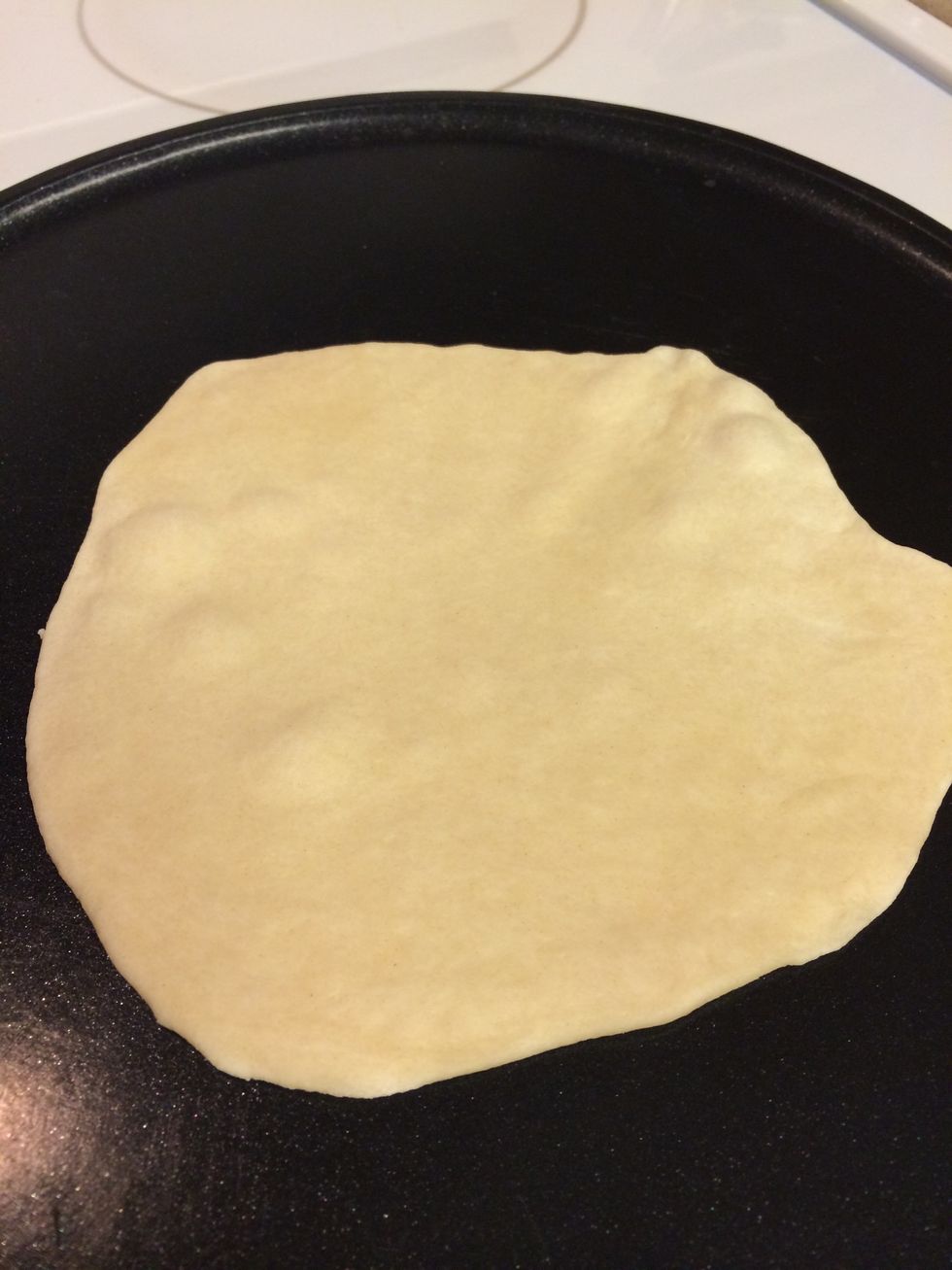 This is the last secret: You should only turn them, three times; the first time is when you start seeing little bubbles pop up-- it is time to turn and then turn two time more.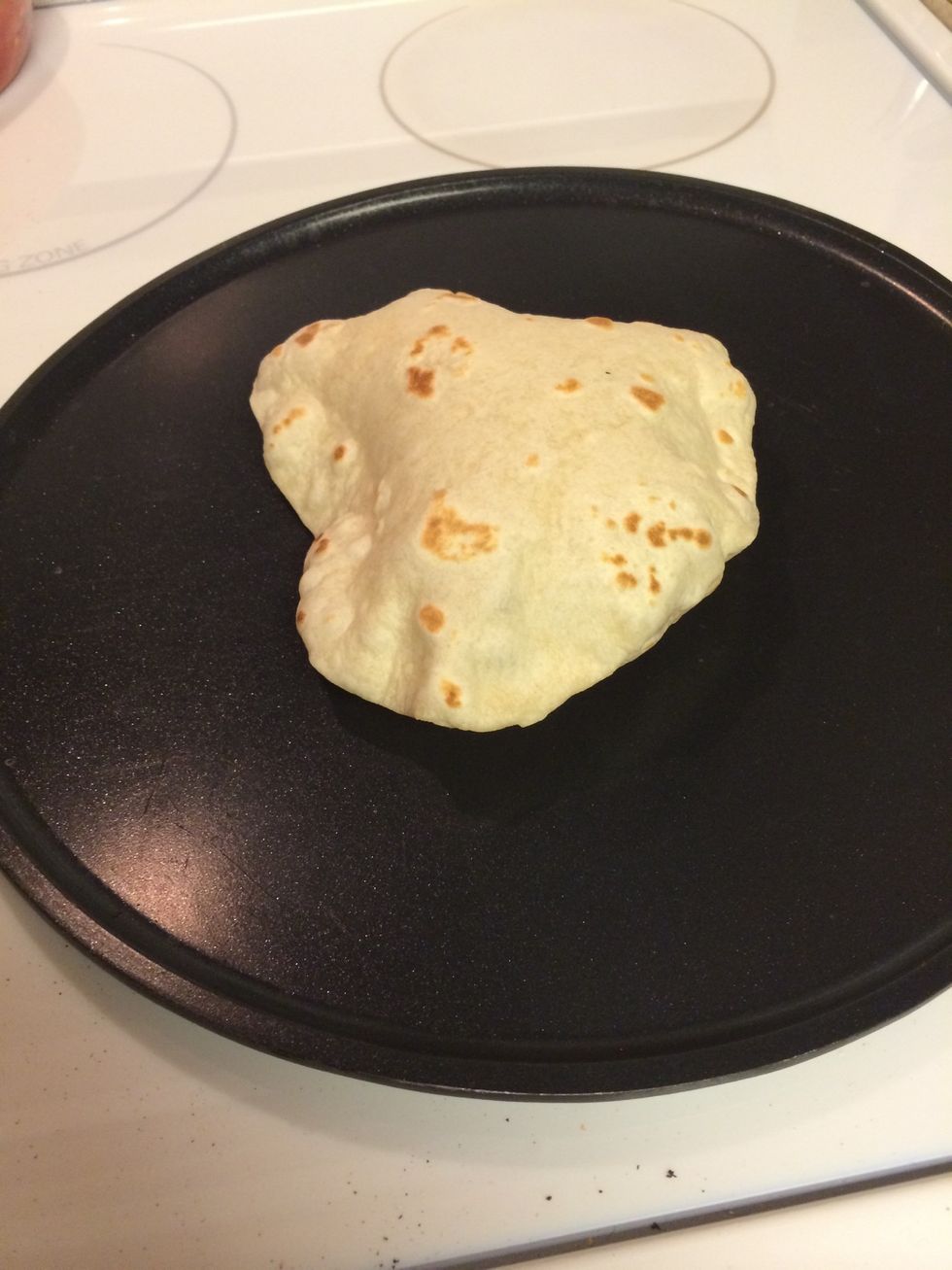 There is a saying that when tortillas rises...that means
Again ??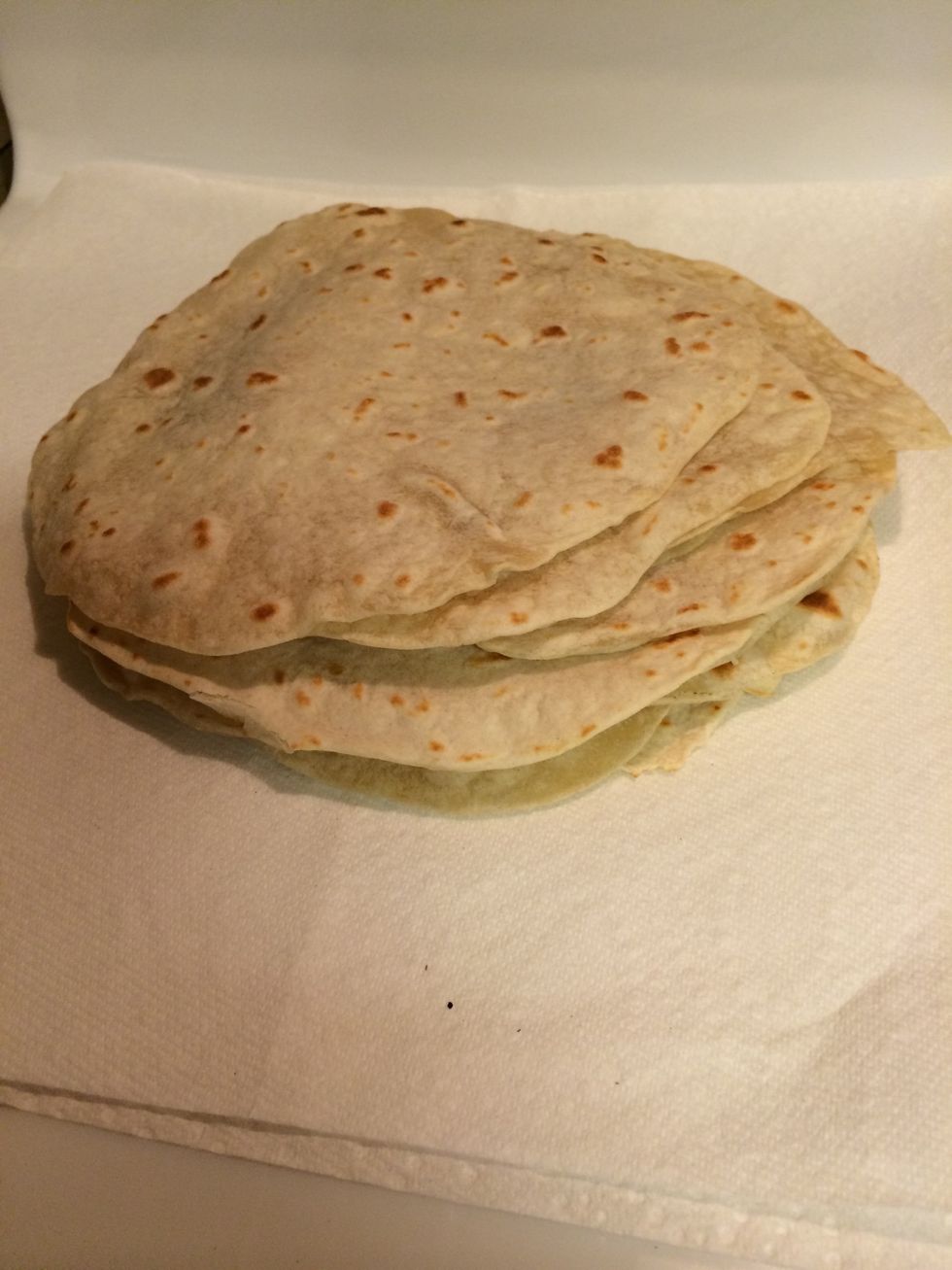 Wonderful...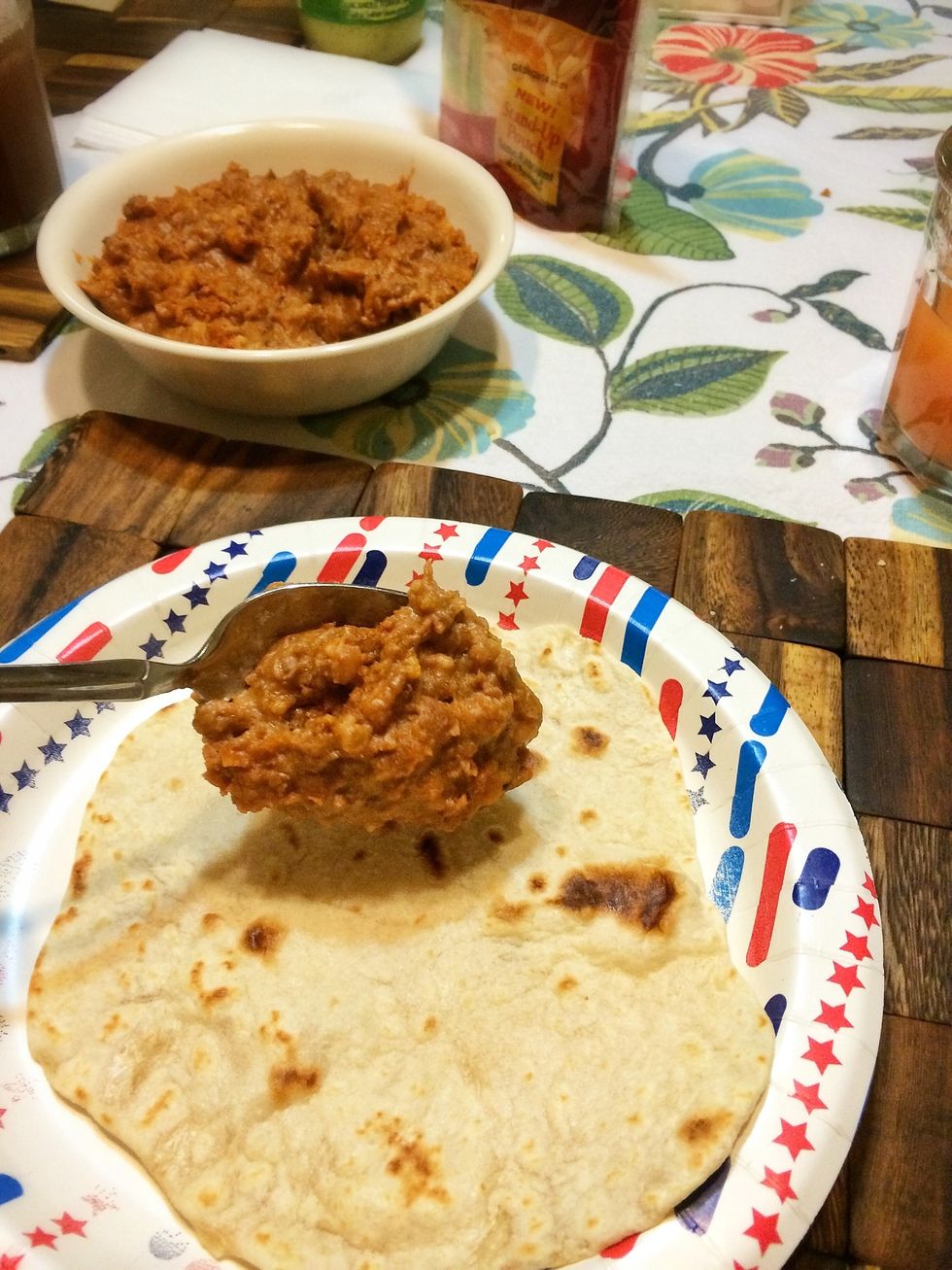 Here come the fun part!! Yes... Refried Beans!! With "veneno" (chorizo)
Add some cheese and you have a "Happy marriage"...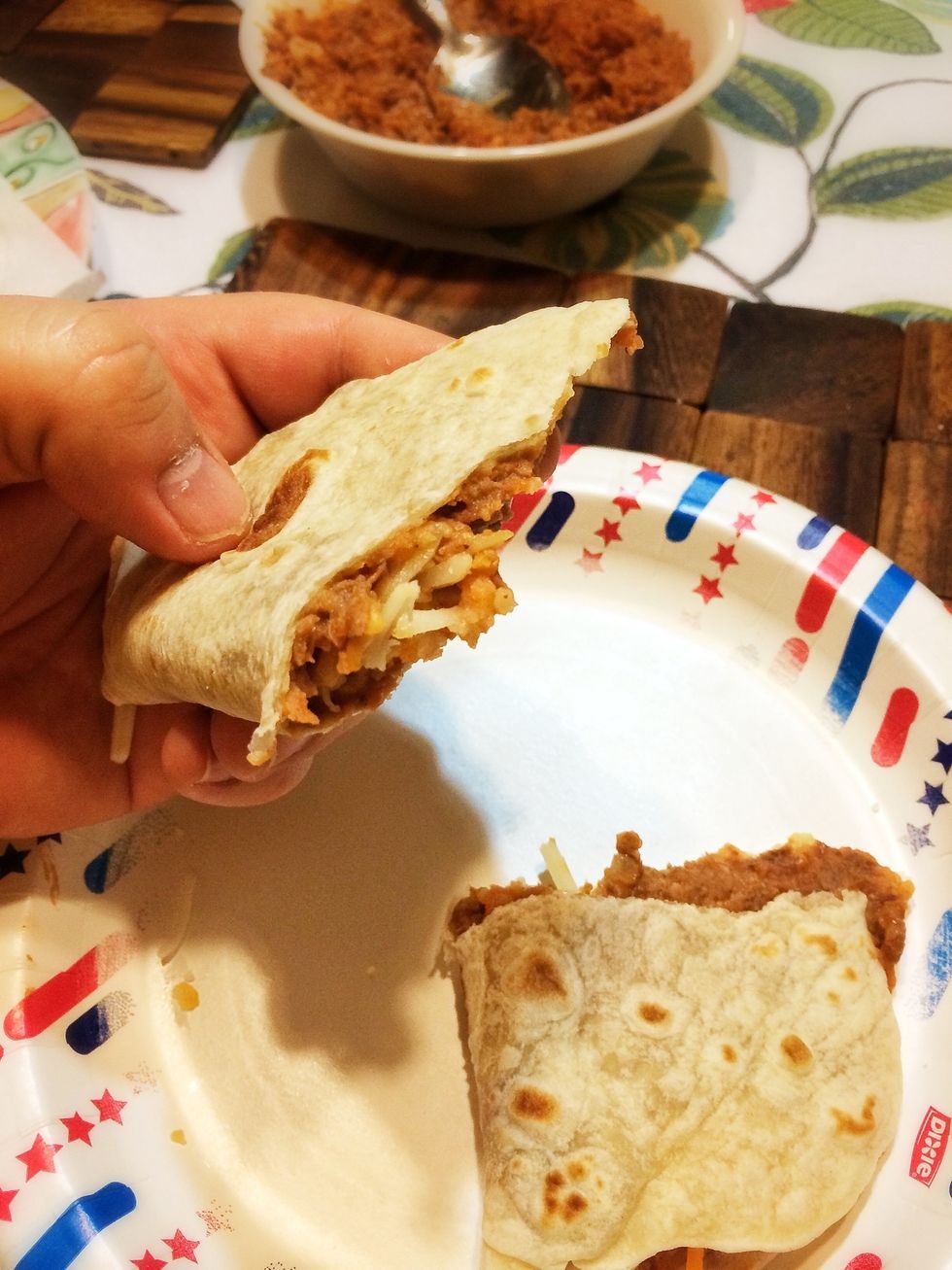 You can't top this!!..
Thank you, hope you enjoy it. Have fun!
1/2c Flour
1.0Tbsp Salt
1/2tsp Royal baking powder
1/2c Vegetable lard
1/2c Warm water
1.0Tbsp Butter