With Obama in Israel for the first time, I decided to make this Vegan classic - the Falafel
19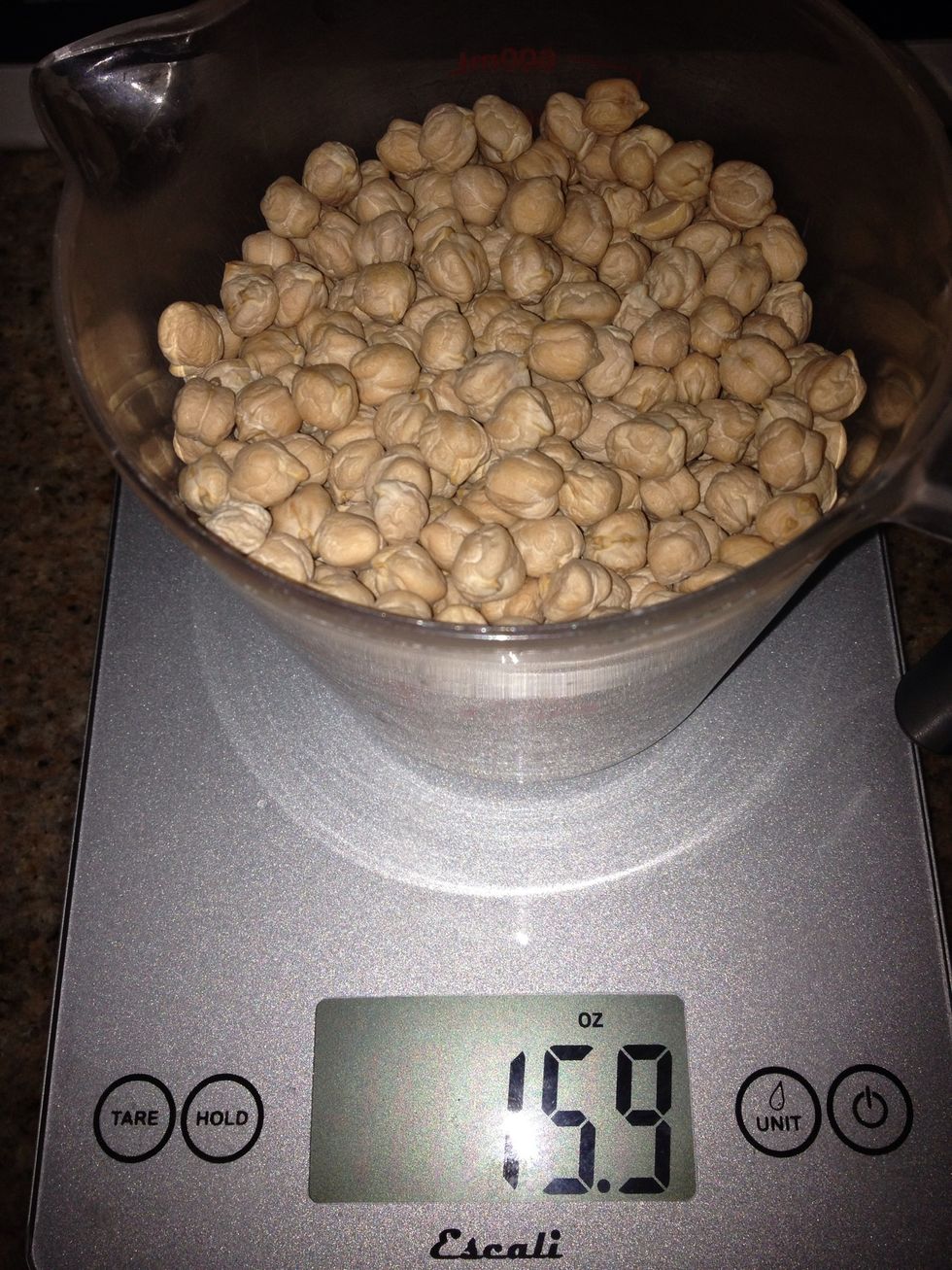 Soak 1 lb ~2 cups dried garbanzo beans overnight. Don't use canned they're too mushy for falafel.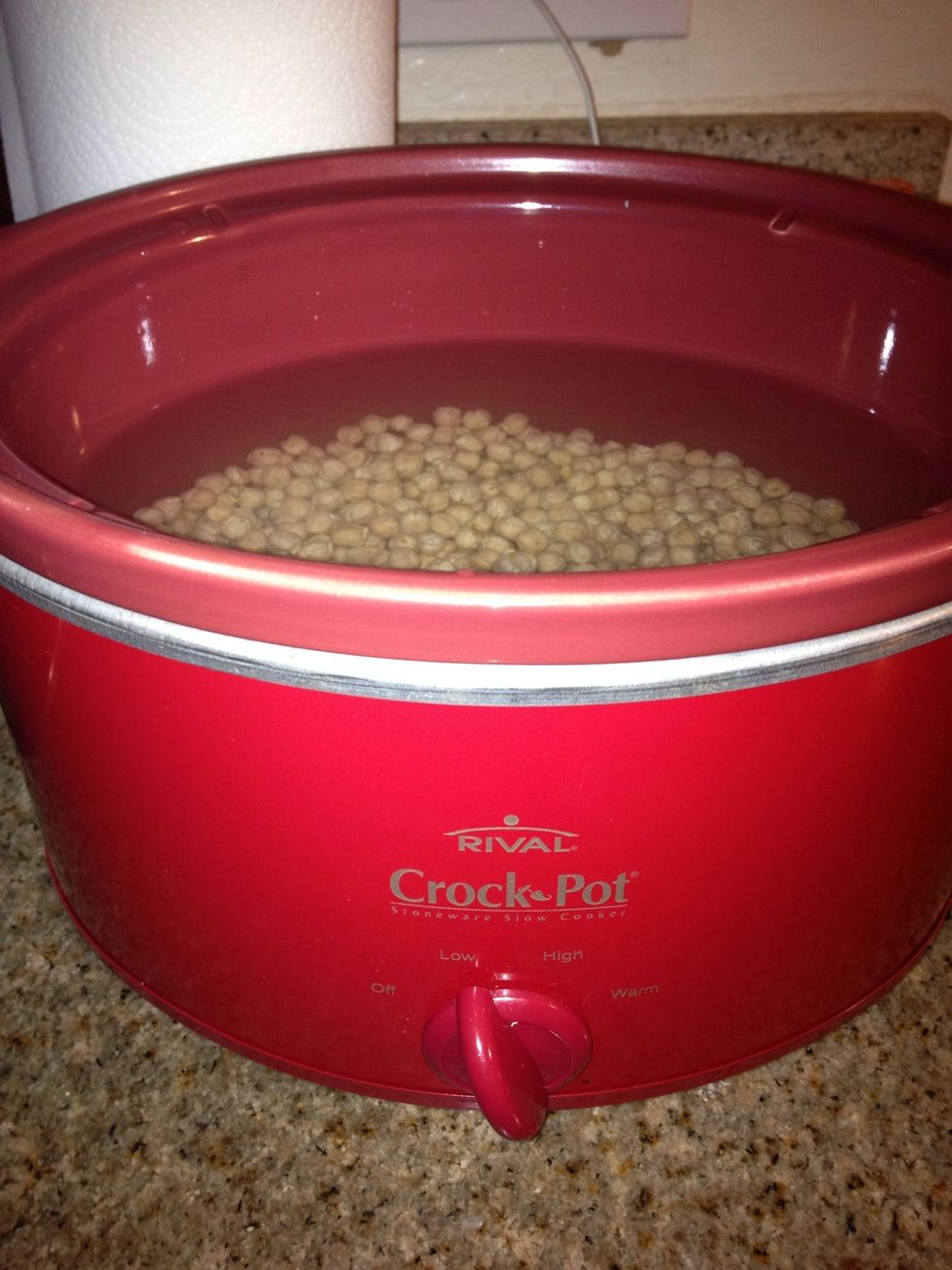 If you also want fresh hummus soak another pound of chickpeas. Put this pound in a slow cooker but do not turn on yet.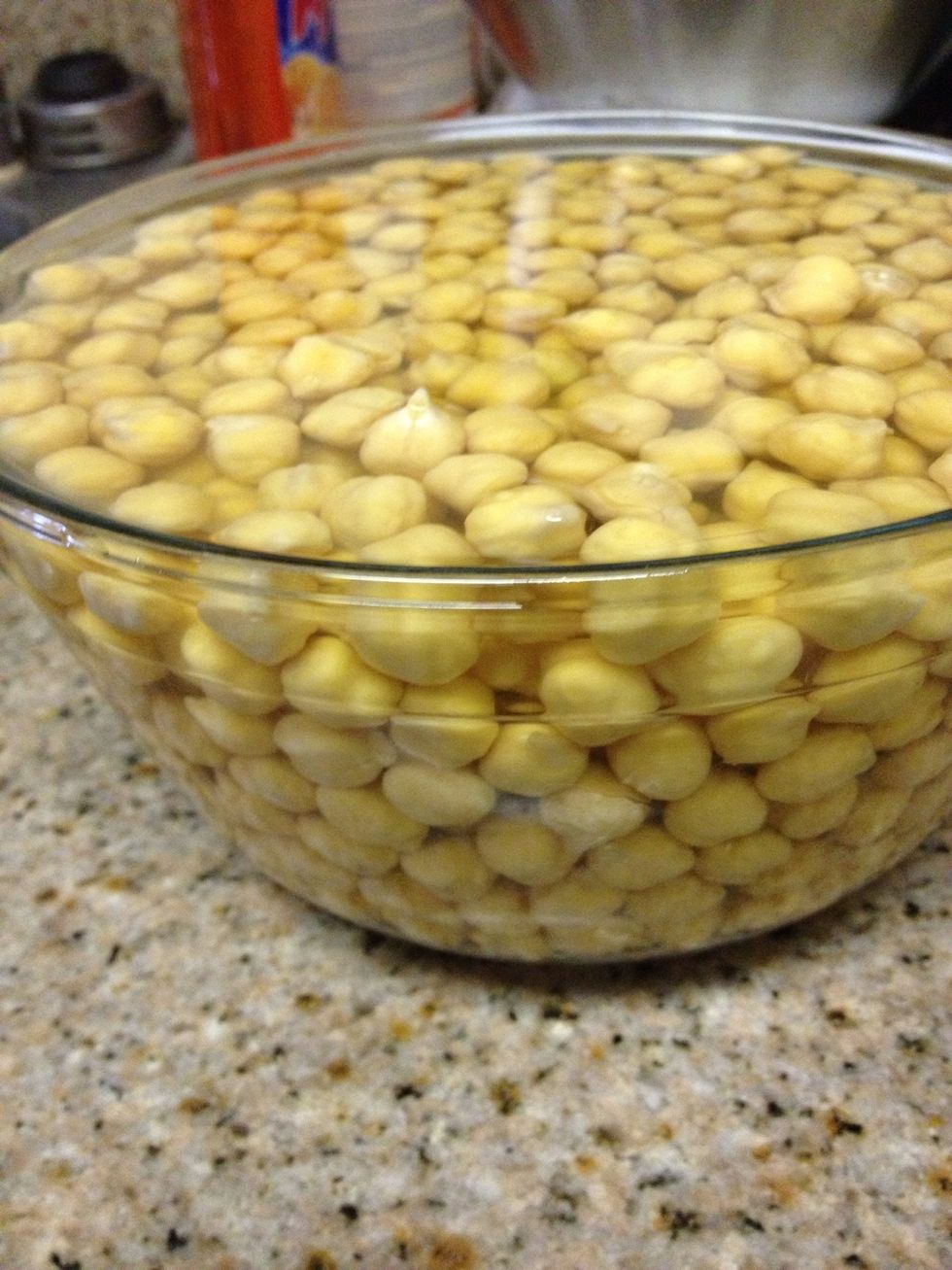 Use a large bowl -dried garbanzos double in size. FYI: The Chickpea is the most popular bean in the world.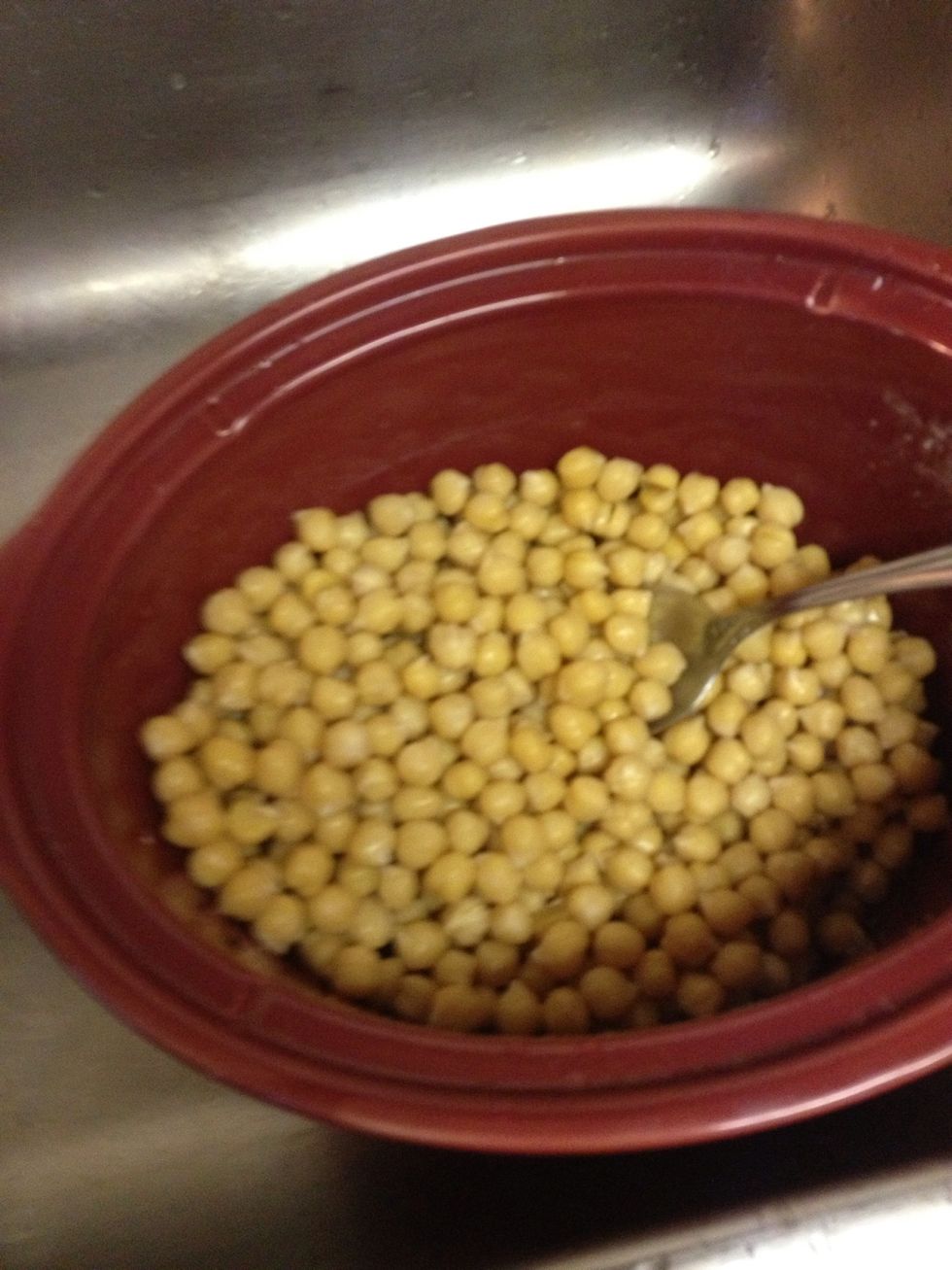 Next day.......Turn the slow cooker on low. Set timer 4 hours. After which drain and rinse beans thoroughly.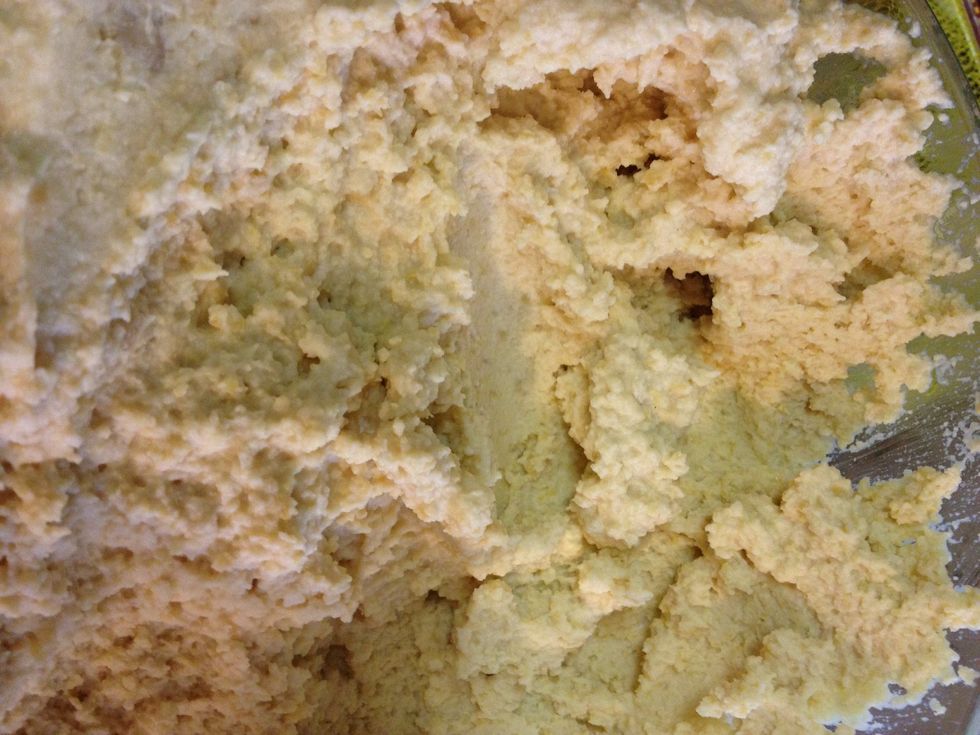 Hummus time: Purée slow cooker beans in processor with 3 clove garlic, 1.5 tsp salt, 1/4 c water, 1/4 c olive oil, 1/3 c tahini, and 5 tbsp lemon juice. Purée until smooth.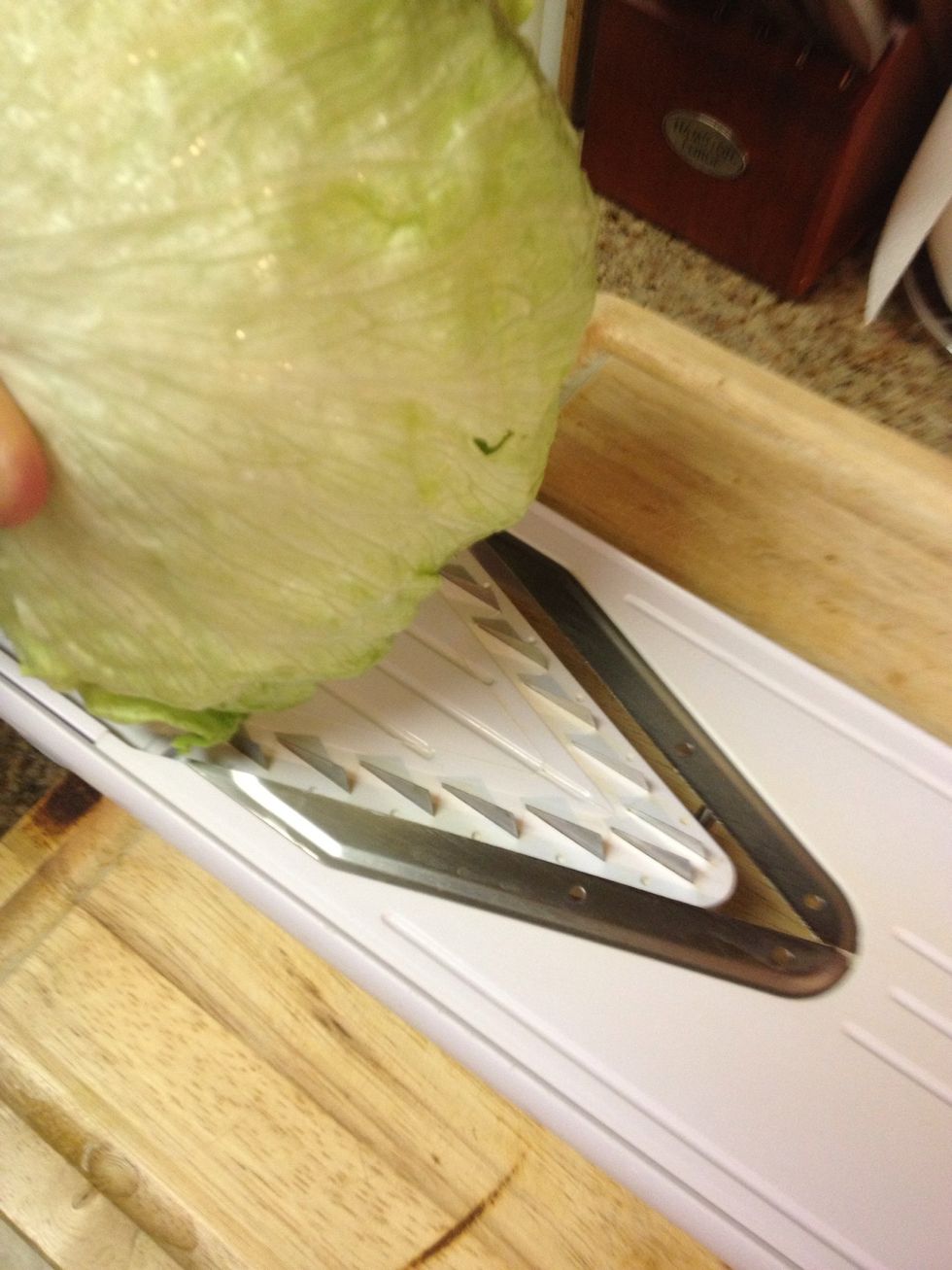 Topping time: Shred lettuce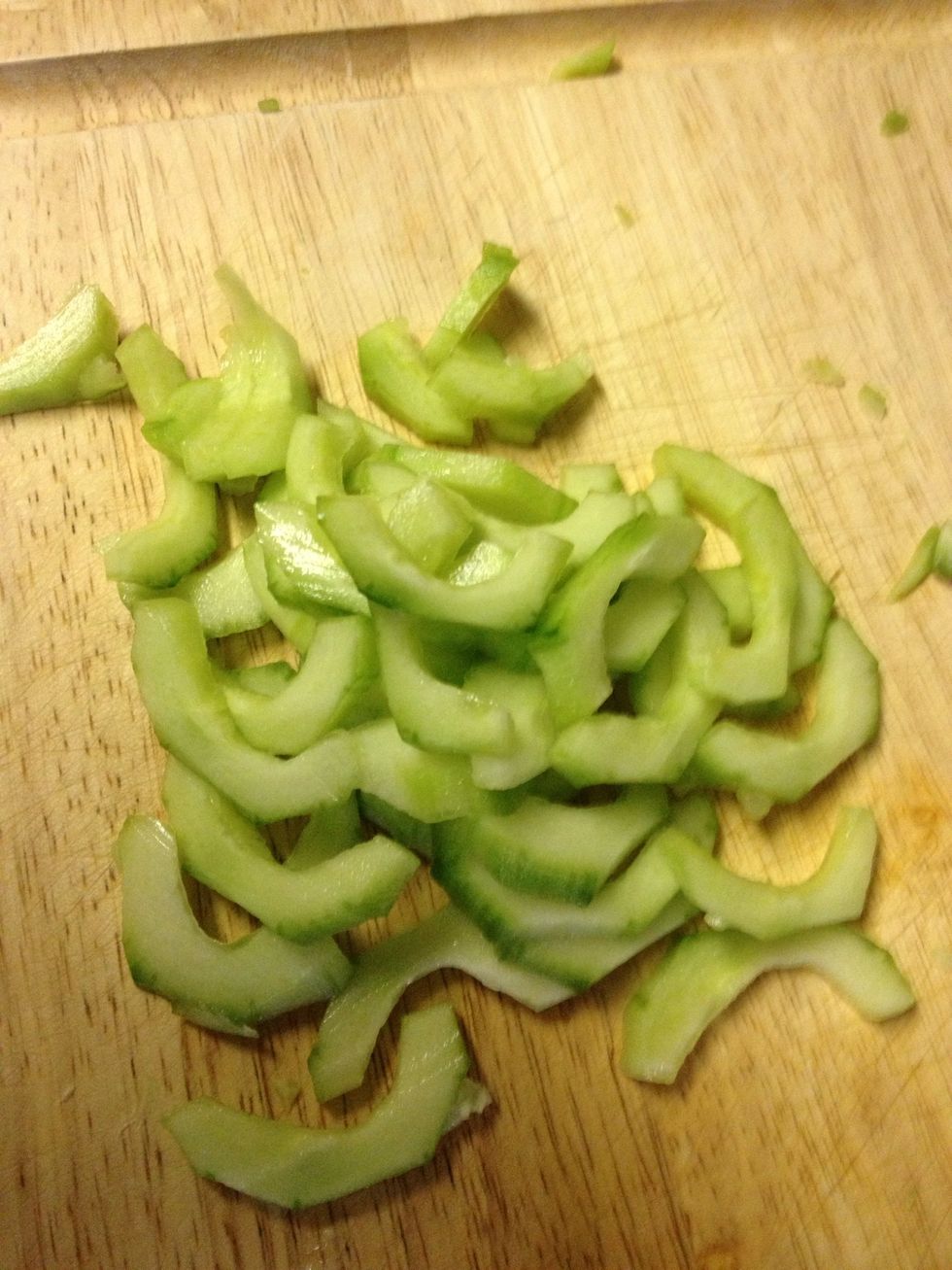 Cucumber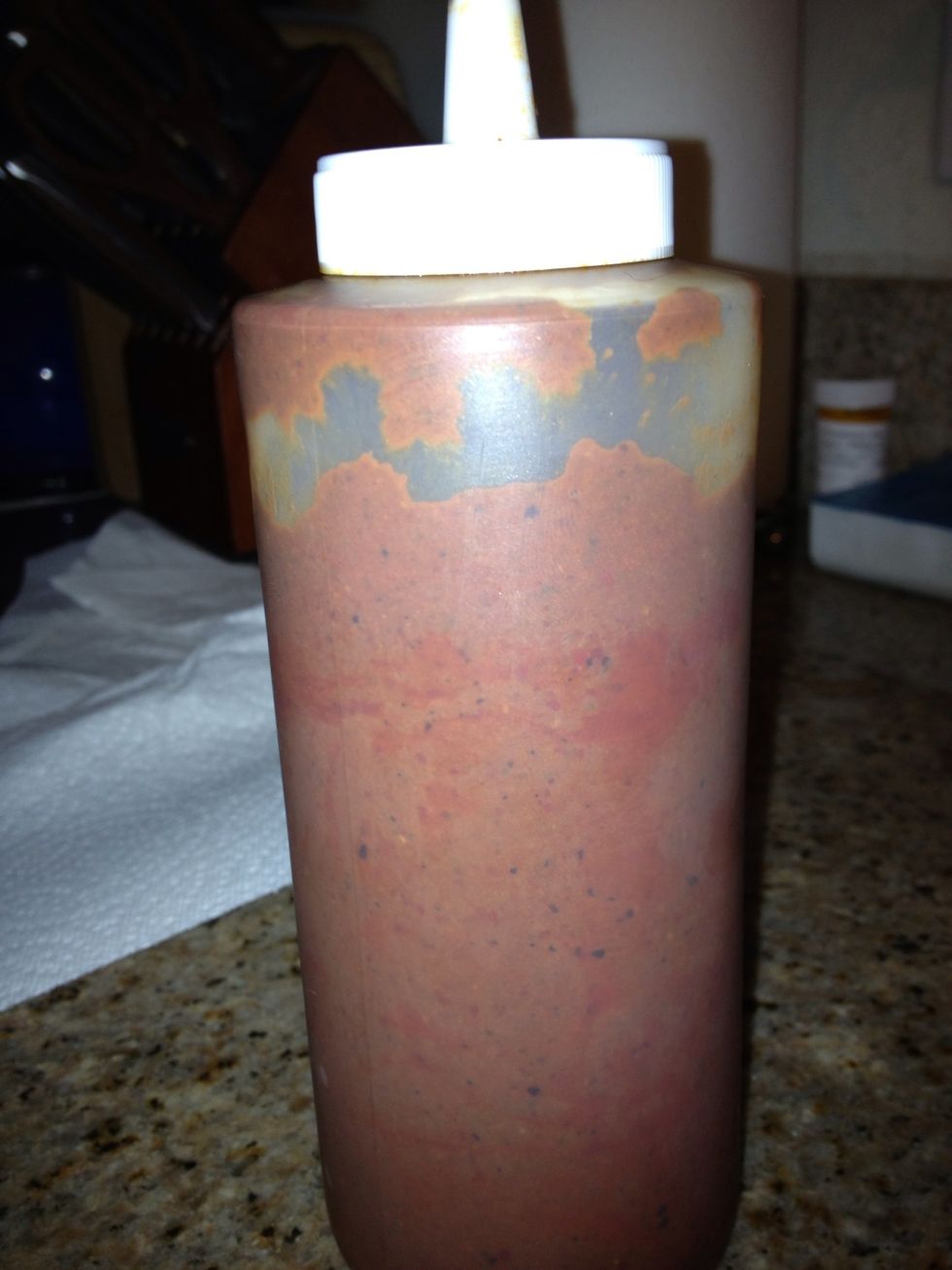 Harissa- i used my go to chili powder ~1/4 c, mixed with 3 tbsp olive oil, 1/2 tsp salt,1 tsp ground coriander, and 1 tsp ground caraway,.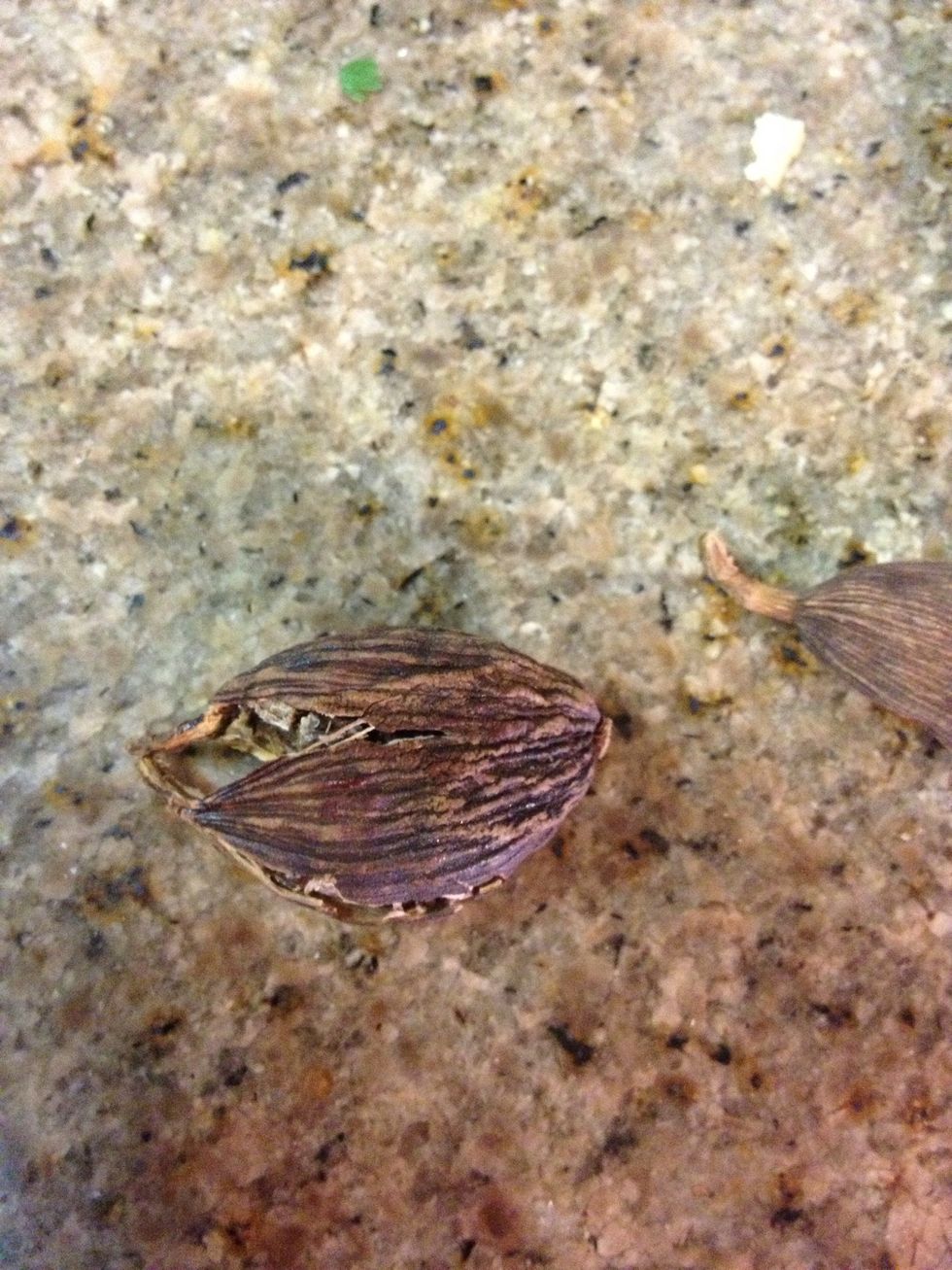 Falafel prep: cardamom -remove seeds and grind to powder. It's the third most expensive spice in the world behind saffron and vanilla.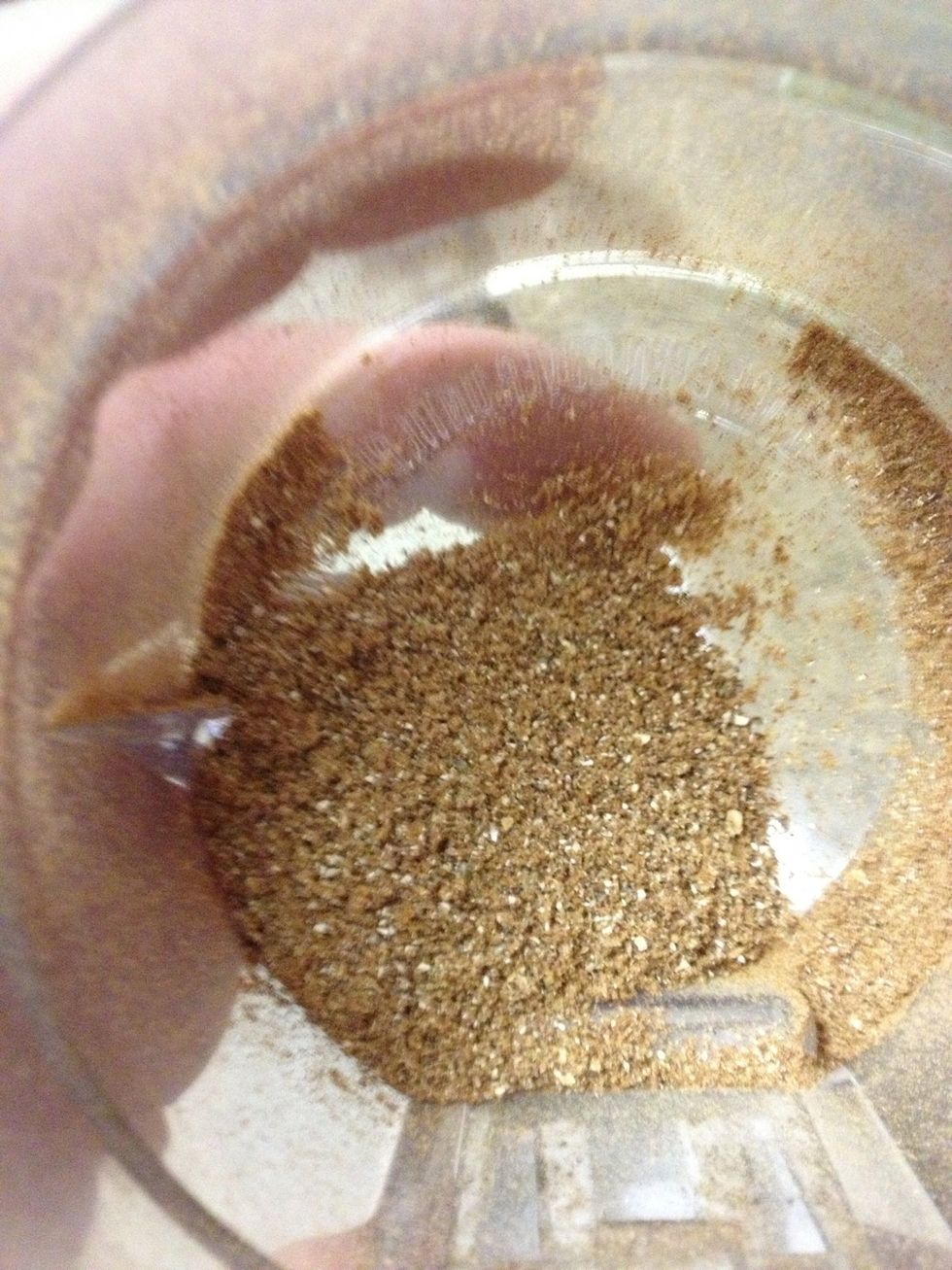 I used my coffee grinder. Next round of coffee should be interesting!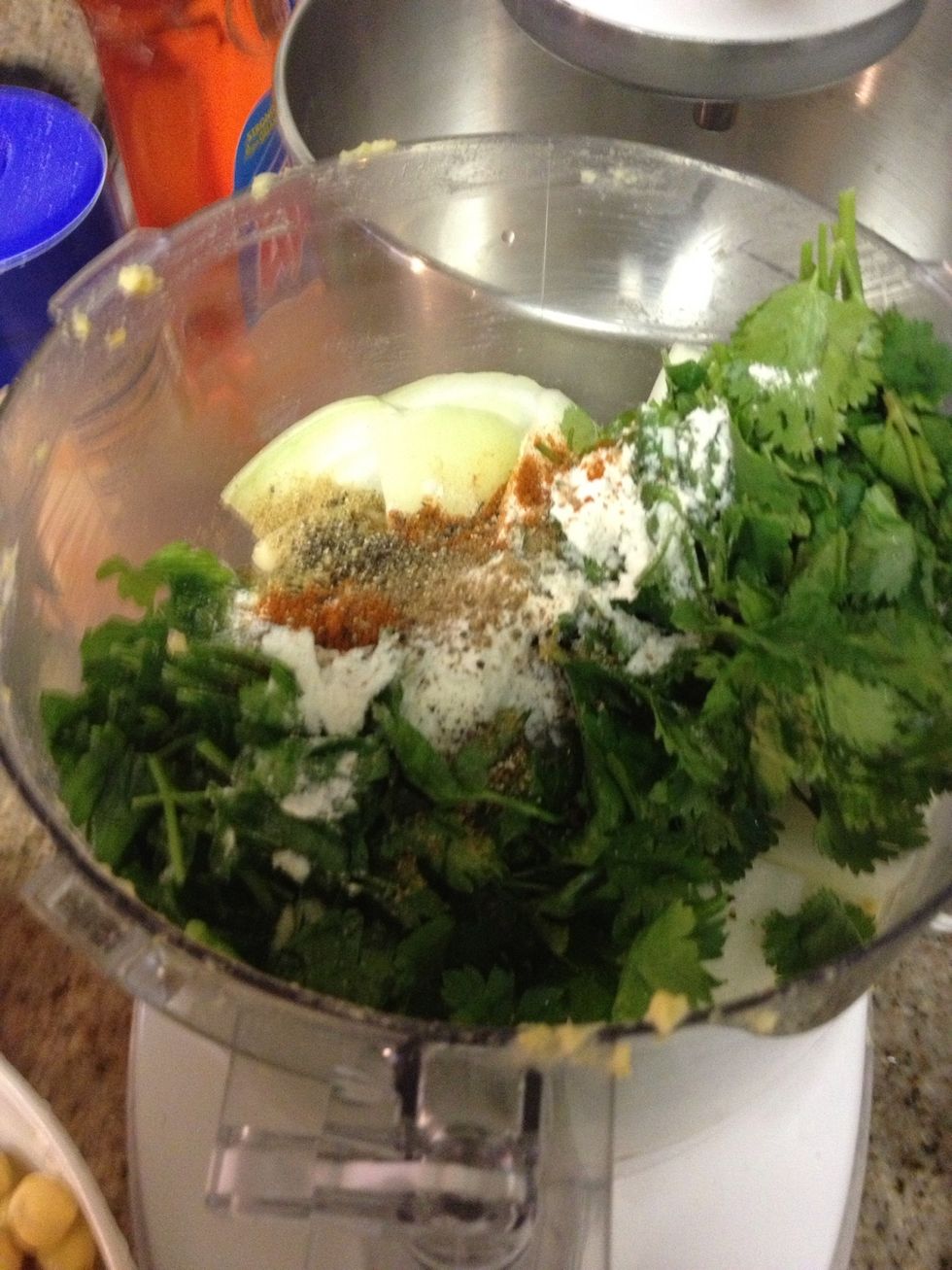 Process: 3/4 c onion, 1/4 c cilantro, 1/4 c parsley, 1.5 tsp cumin, 1.5 t salt, 1 t ground coriander, 1/2 t black pepper, 1/2 t cayenne pepper, 1.5 T flour, and 1/8 t ground cardamom.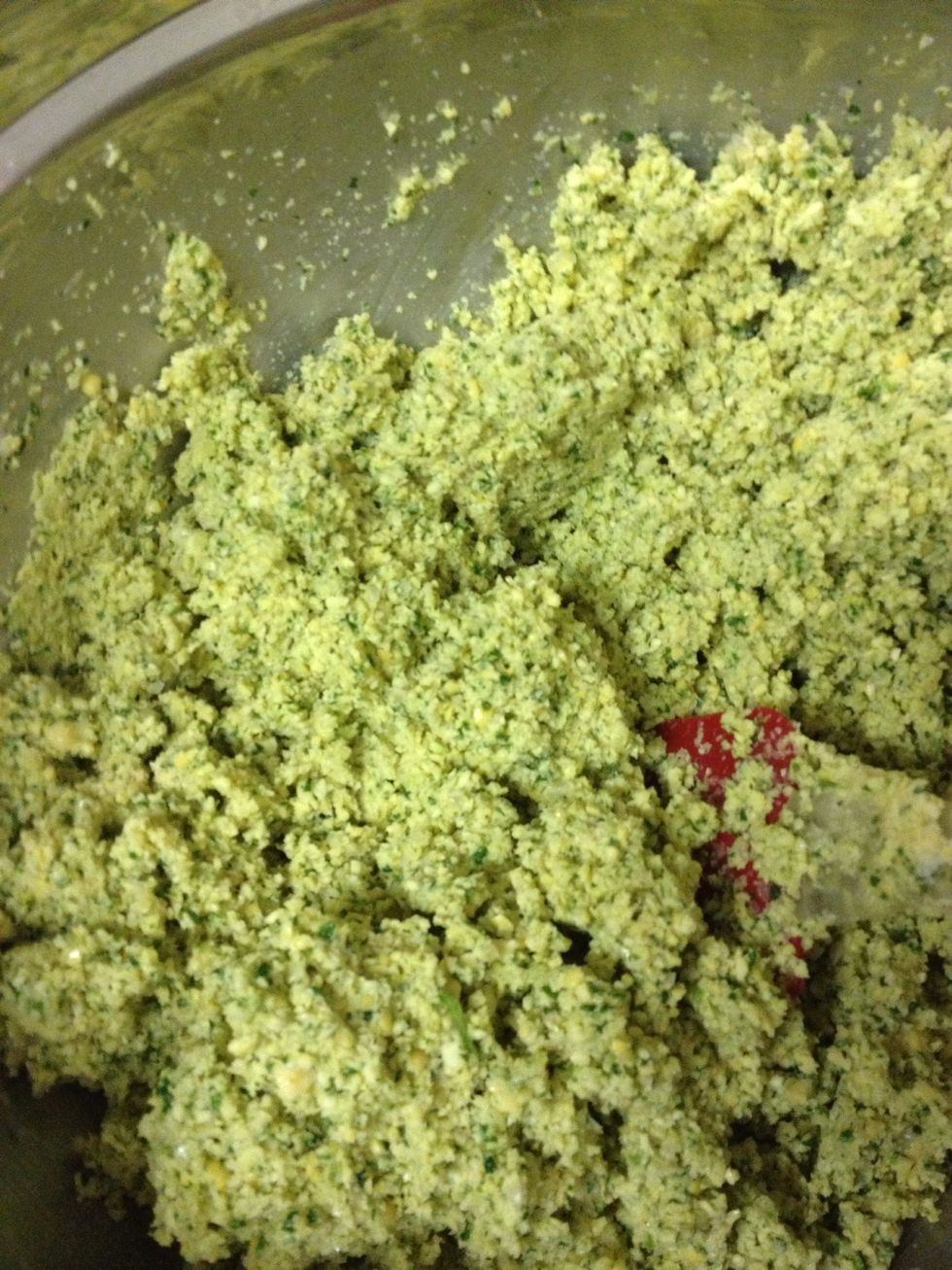 Process into a course texture, I had to do it in batches and mix it all together after. Do not over process you want it slightly chunky.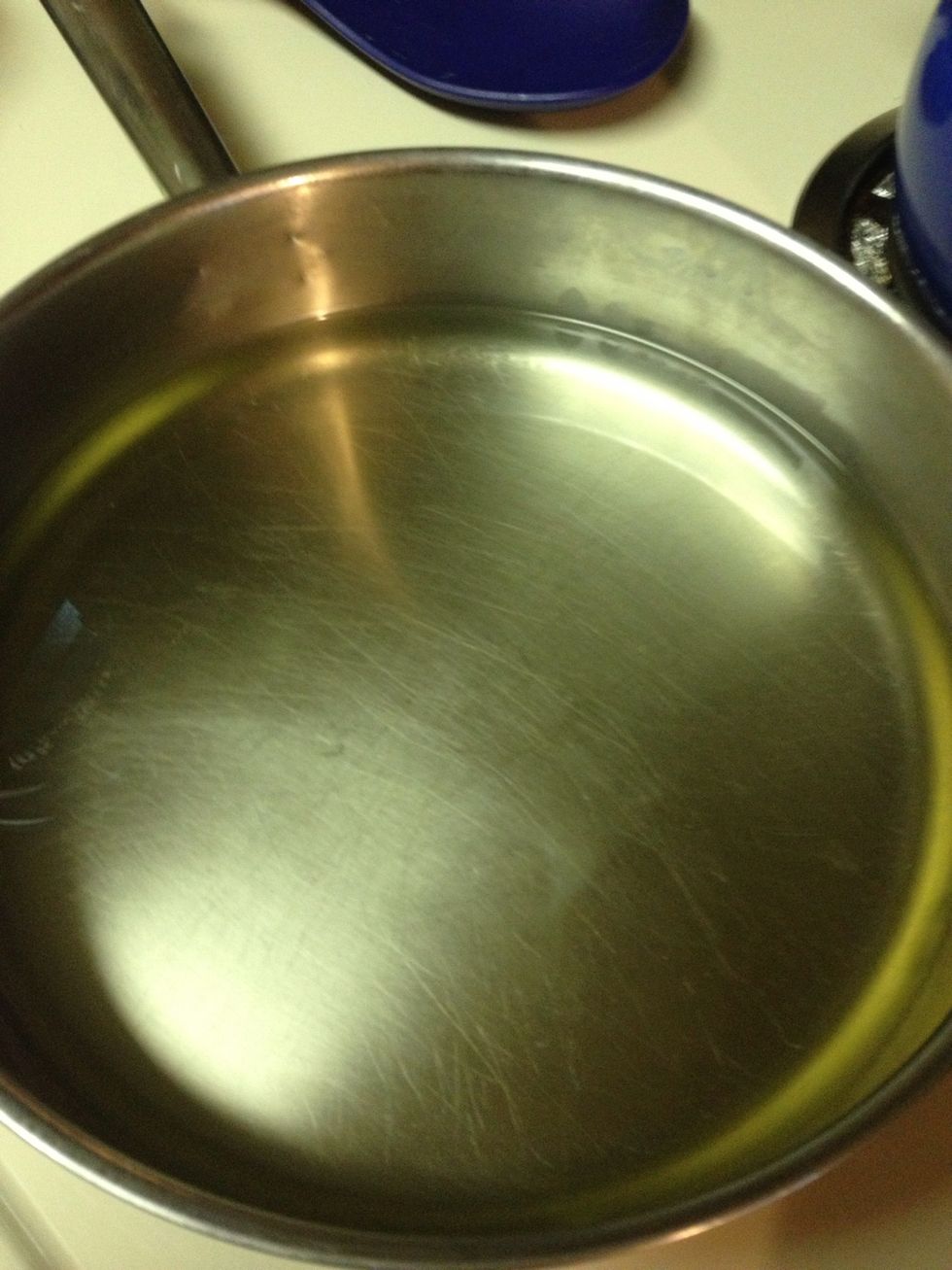 I used 24 oz peanut oil in my deepest 12" sauté pan. I didn't want to use more oil nor a smaller pan, I had about 1" of oil you really want 1.5" -heat up slowly to around 350F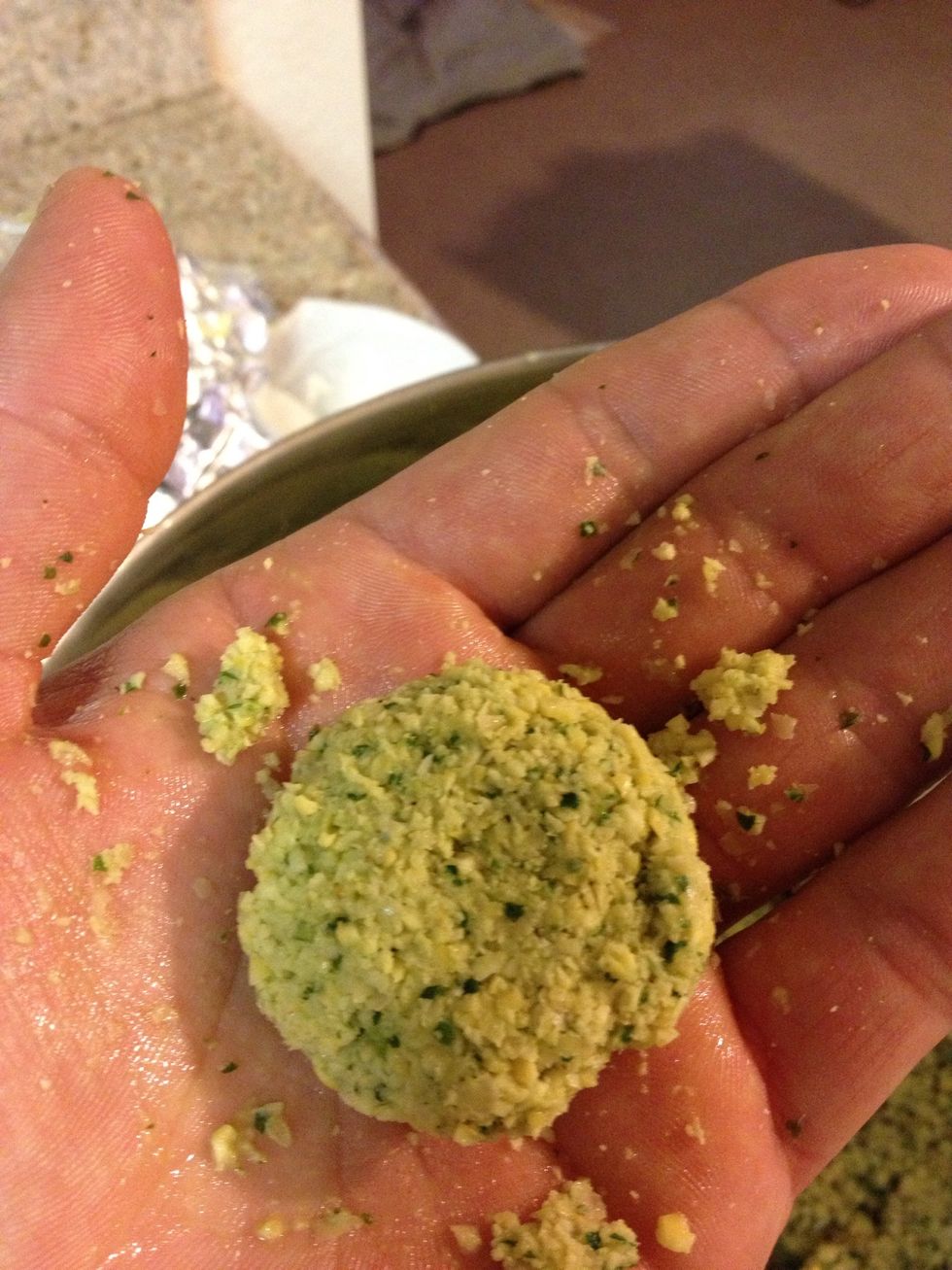 Now lets make falafel! Squeeze the dough into patty shapes 2-4 tbsp in size.
Whip up enough for at least the first round of frying.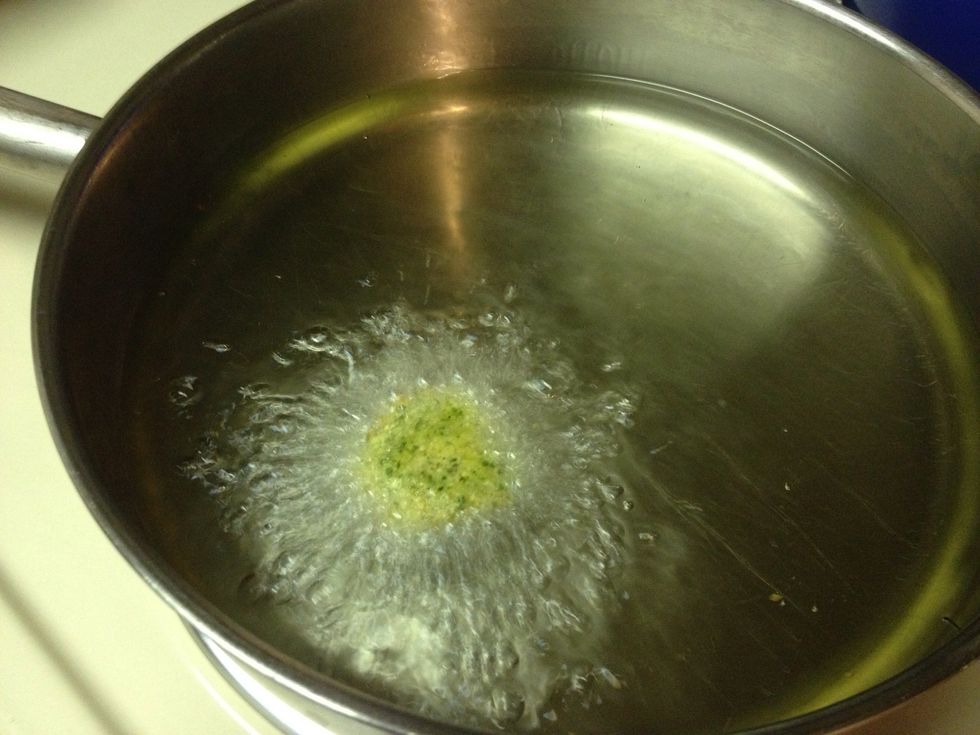 Test one to determine if you have the right oil temp. You want to shoot for 2-3 minutes of frying time a side, leaving a golden brown crispy shell. Too quick it'll burn before the inside is fluffy.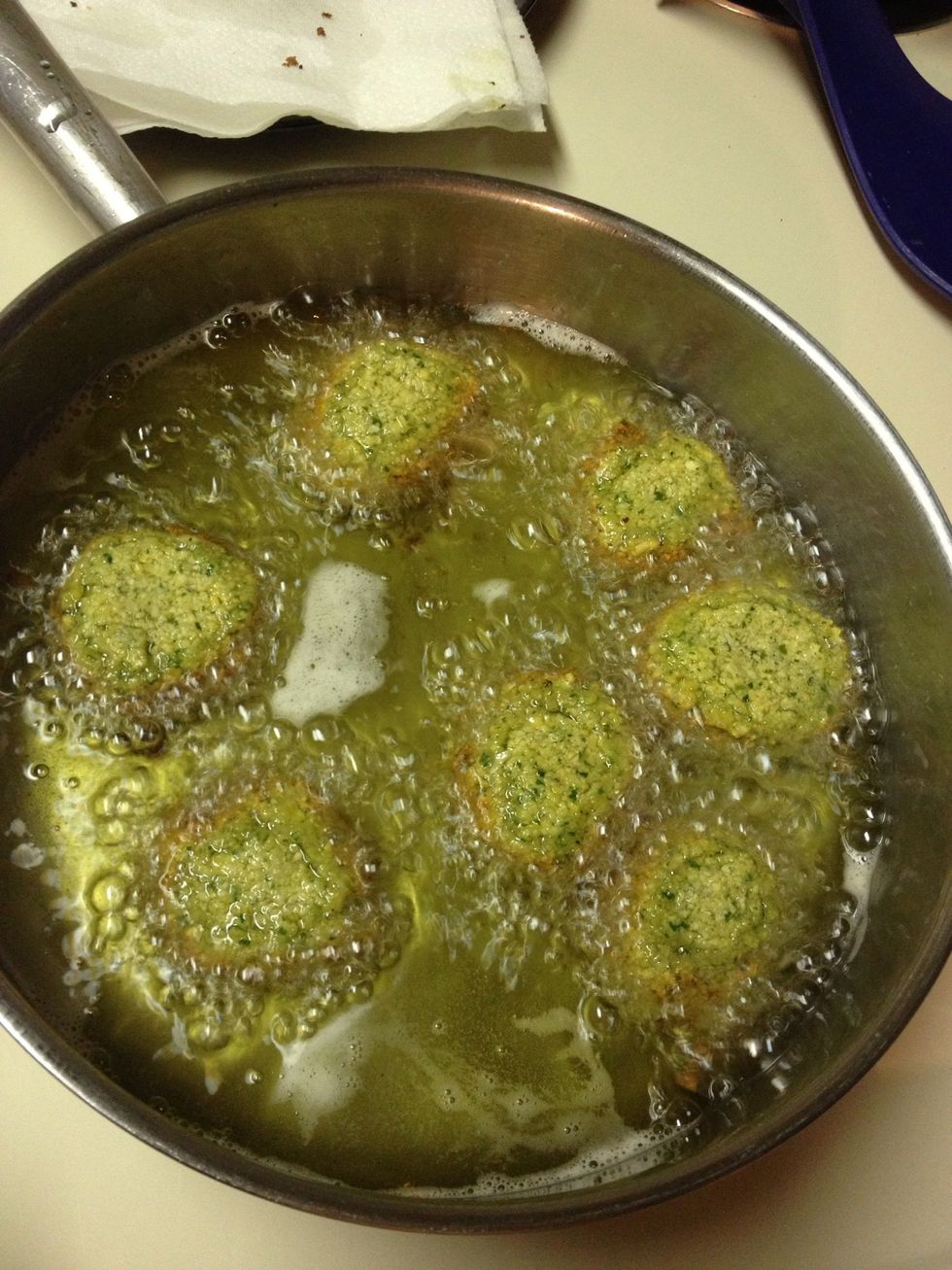 Too slow and you dont crisp. Ready to flip when the sides brown.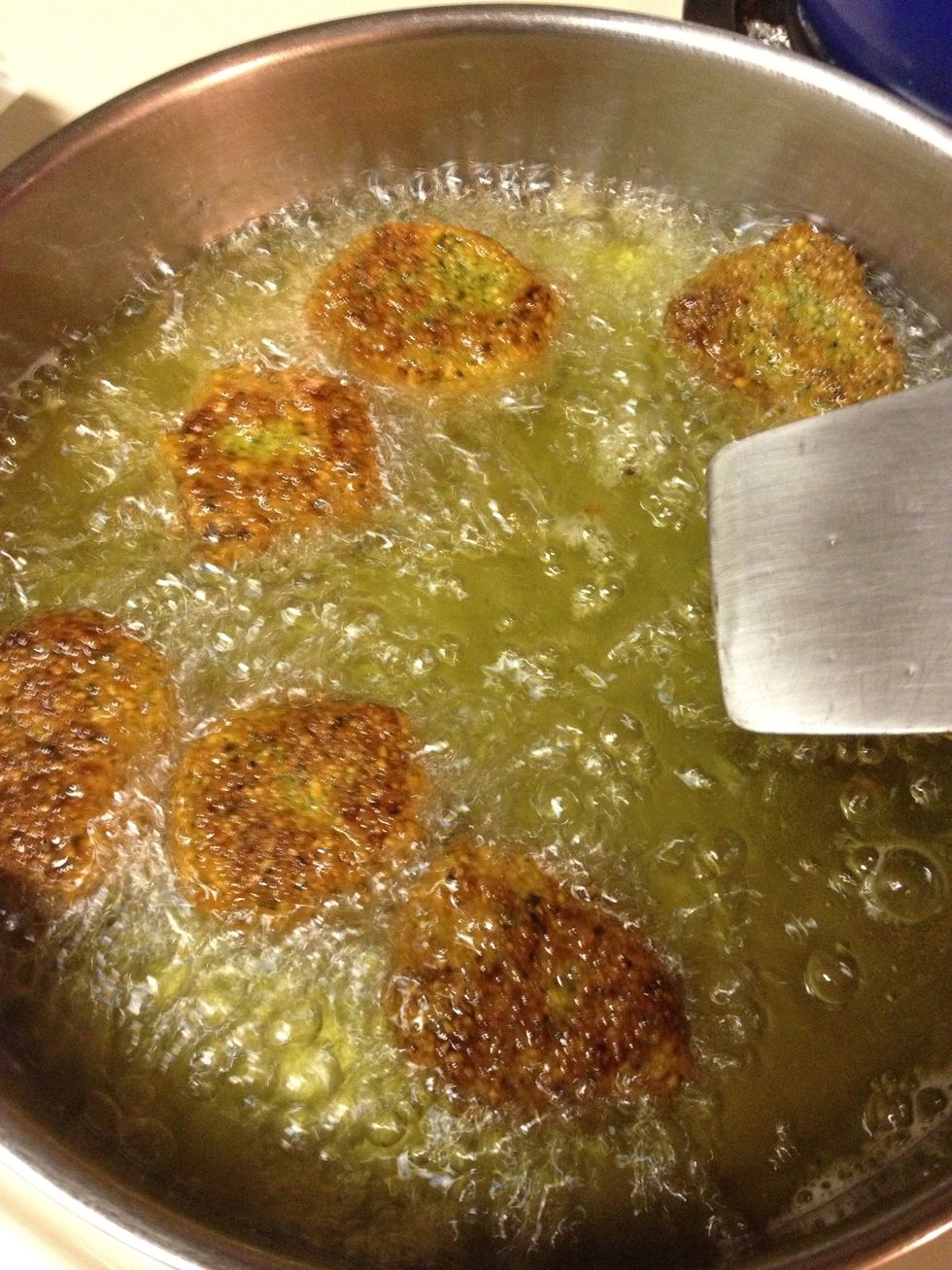 Looking good!
Pull and drain on paper towels.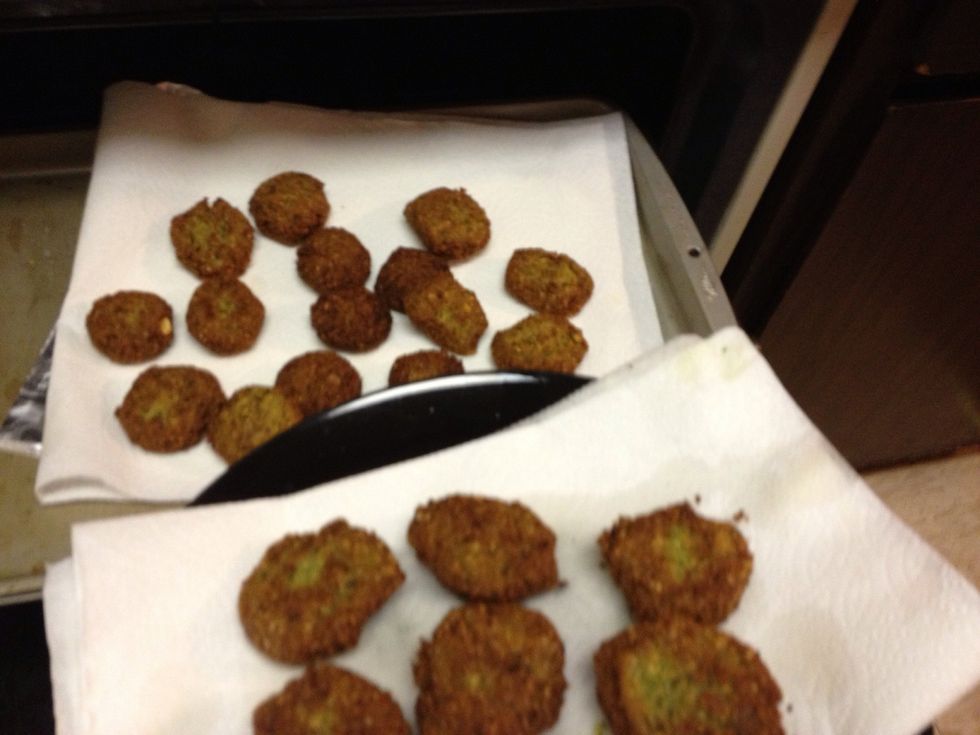 Keep warm in oven until all falafel are fried.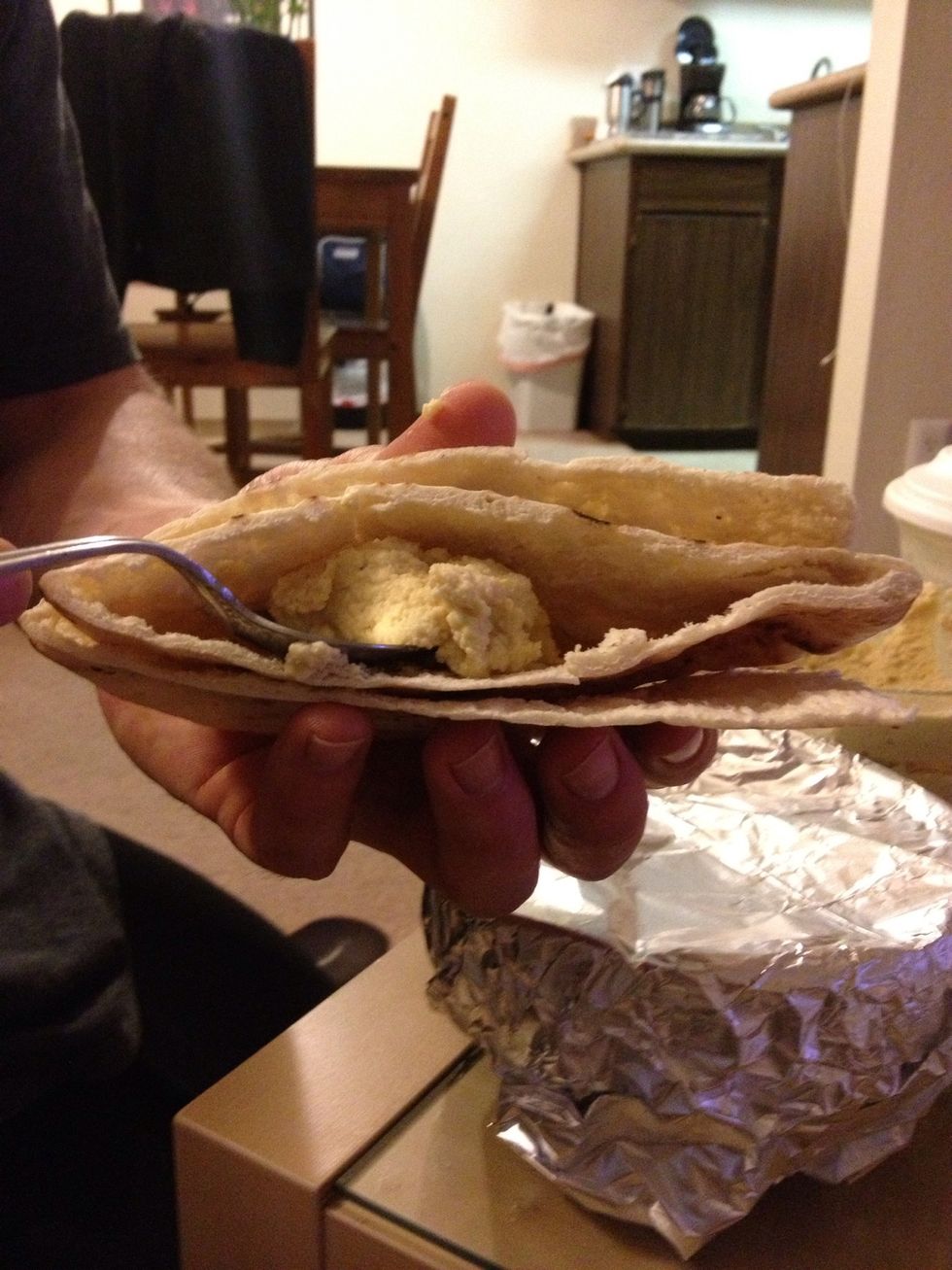 It's all about the pita! These fell apart initially but still held up. I doubled up on the pita stuffing one inside the other. Spread a good amount of hummus inside. Also make a bigger pocket.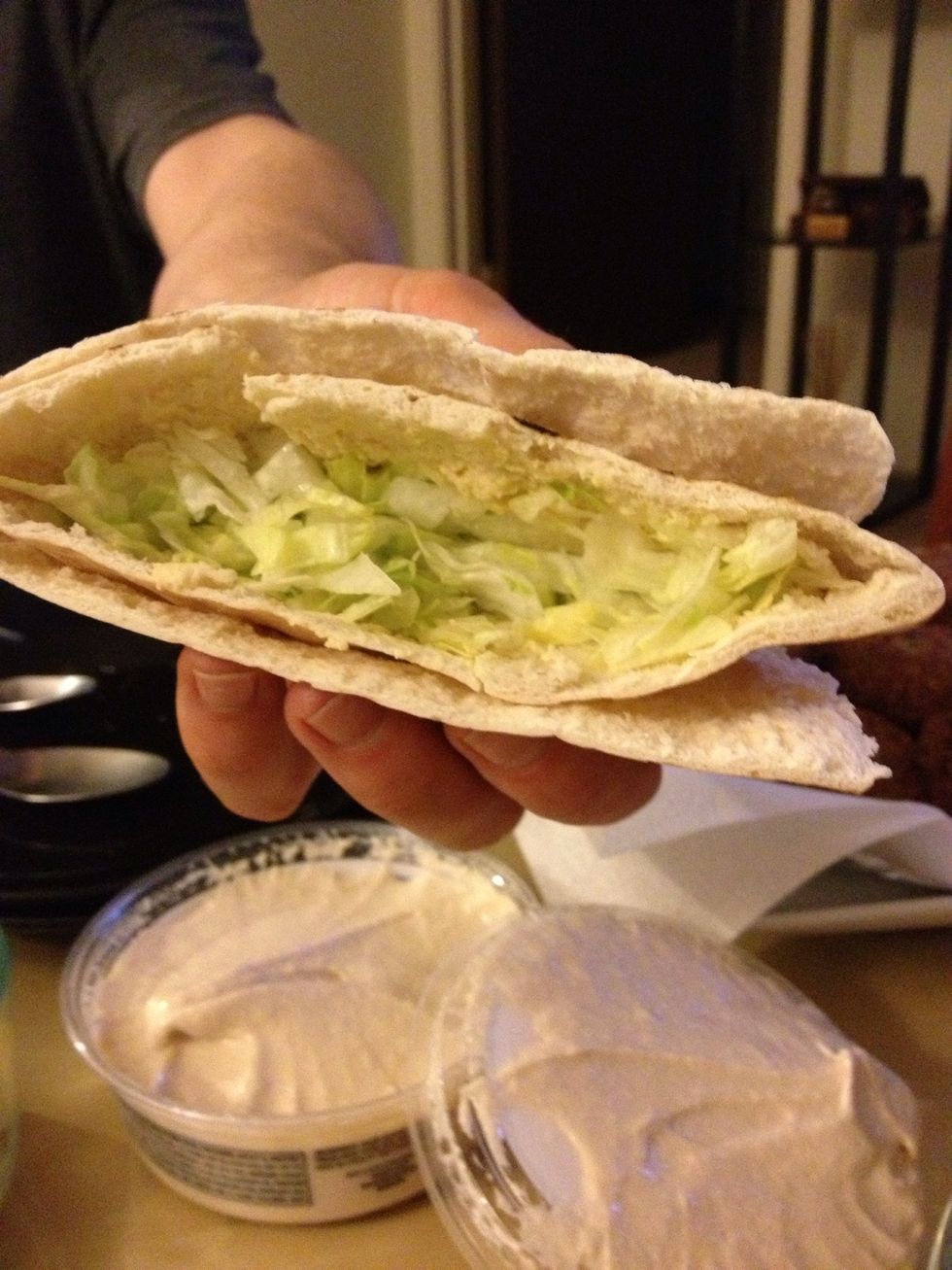 Then put lettuce
Falafel balls
Tomatoes, pickles, tahini, harissa, cucumber it's getting unwieldy!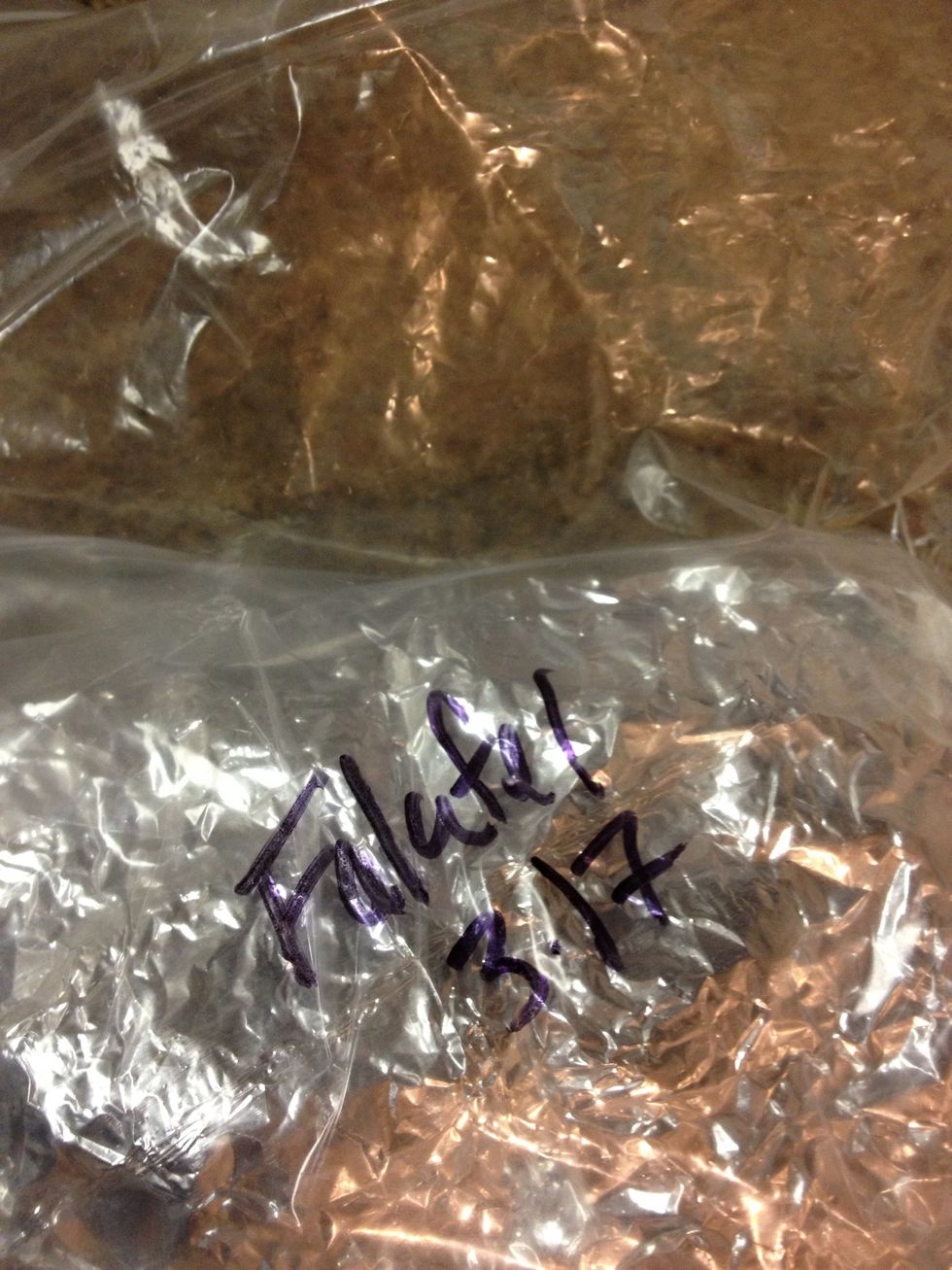 Freeze the rest, good for a month or two. You can freeze the raw mix or fry the balls either way it lasts pretty well.
Save and Strain the oil if you like, falafel fries pretty clean.
be'te-avon!
Falafel
1.0lb Dried garbanzo beans
3/4c Onion
1/4c Parsley
1/4c Cilantro
1/2 Flour
2.0tsp Salt
1/2tsp Cumin
1/4tsp Pepper
1/4tsp Cayenne pepper
1/8tsp Ground Cardamom
Falafel toppings
1/2 Cucumber
1.0 Tomato
6.0 Pickles
1/2c Tahini
Hummus
1.0lb Dried garbanzo beans
2.0 Cloves garlic
5.0Tbsp Lemon juice
1/4c Water
1/4 Olive oil
1/3 Tahini
Powdered sumac topping
Harissa
1/4c Chili powder
3.0Tbsp Olive oil
1.0tsp Ground Caraway seed
1/2 Ground Coriander seed
1/2 Salt