How to make homemade eggplant parmesan
Make an authentically delicious eggplant Parmesan in your own home!
30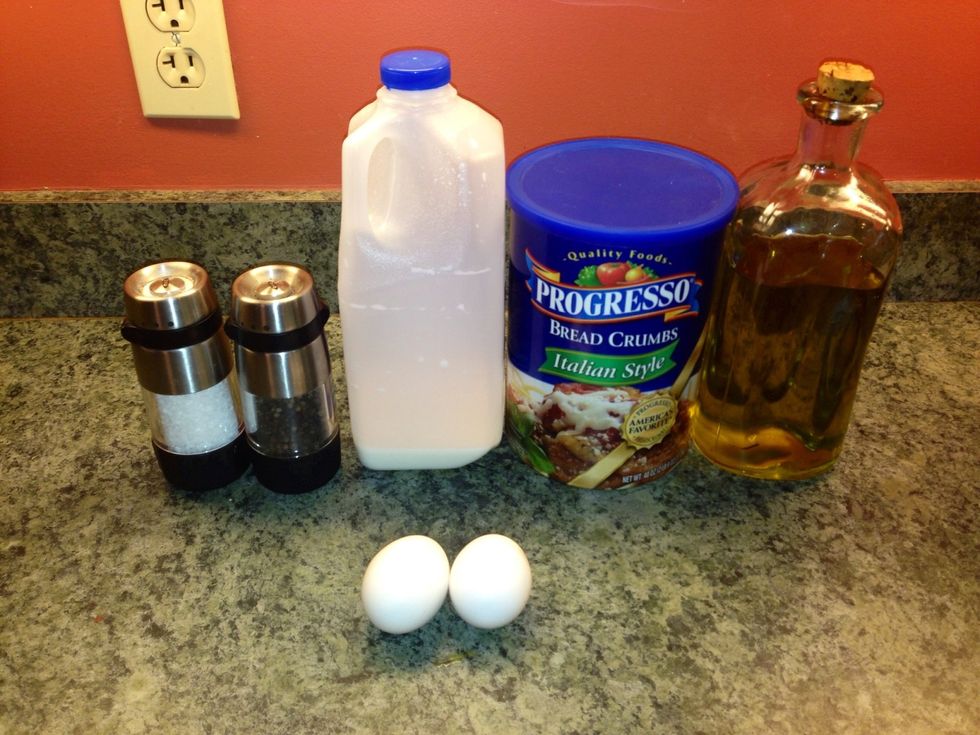 Ingredients (sauce not pictured)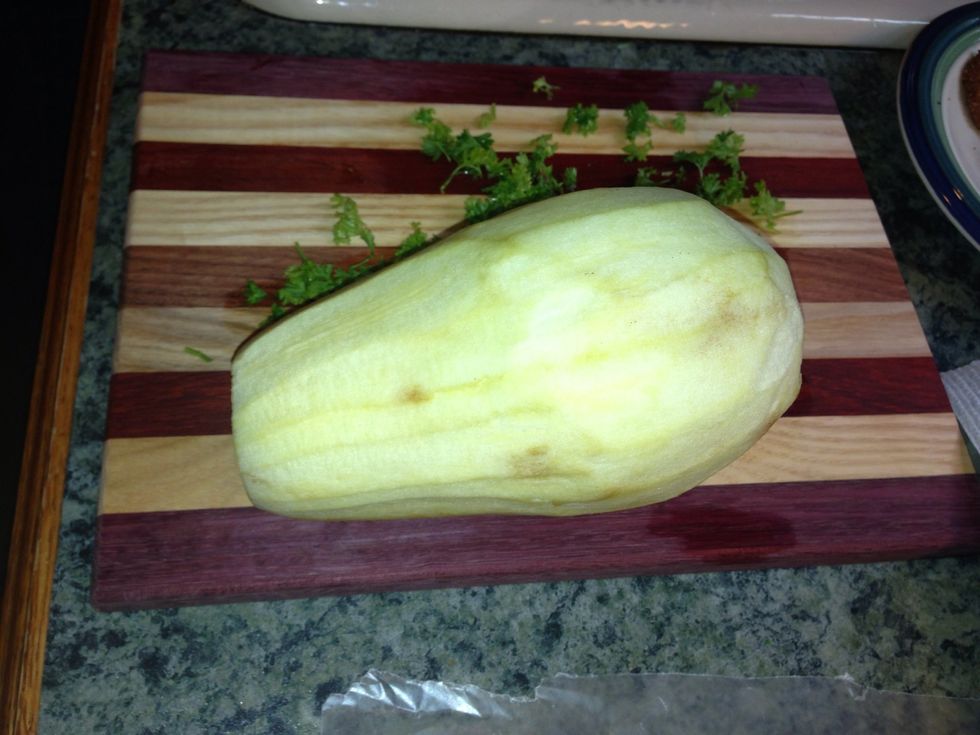 Skin eggplant before slicing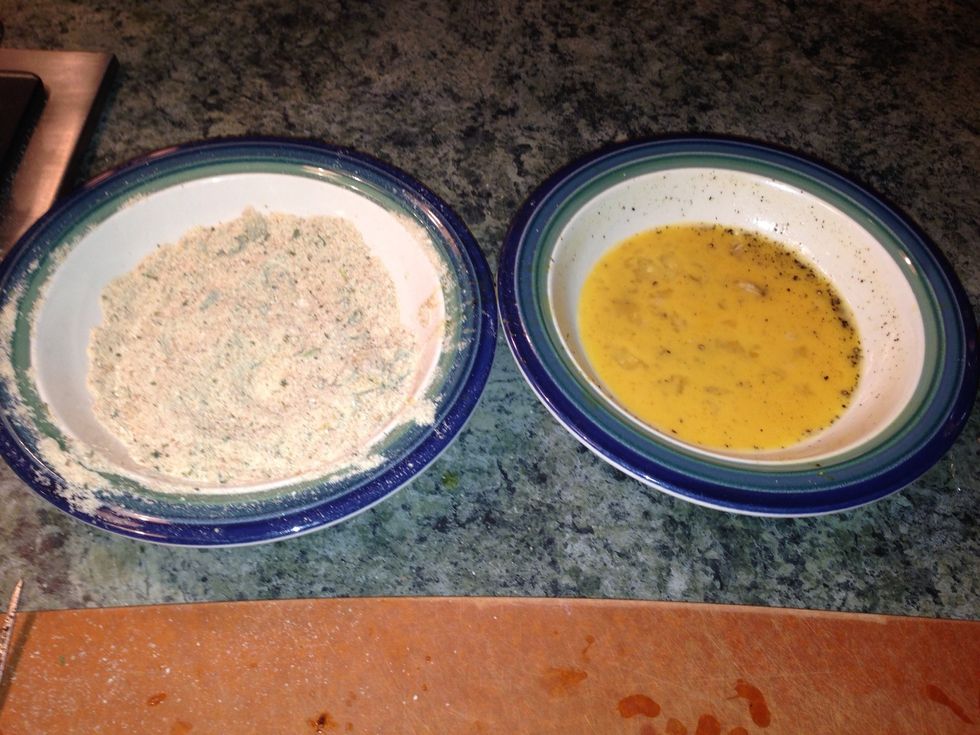 Beat eggs in dish, add salt and pepper, with a dash of milk.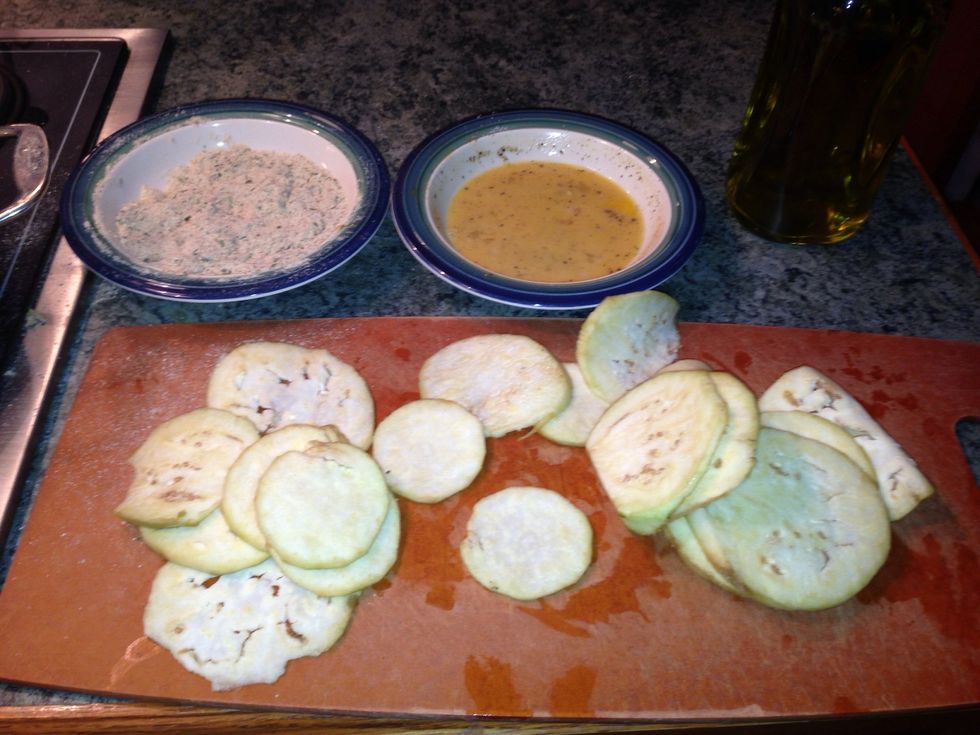 Bread the THINLY SLICED eggplant
Add bread eggplant to pan with olive oil on medium heat.
Cook and flip until golden brown.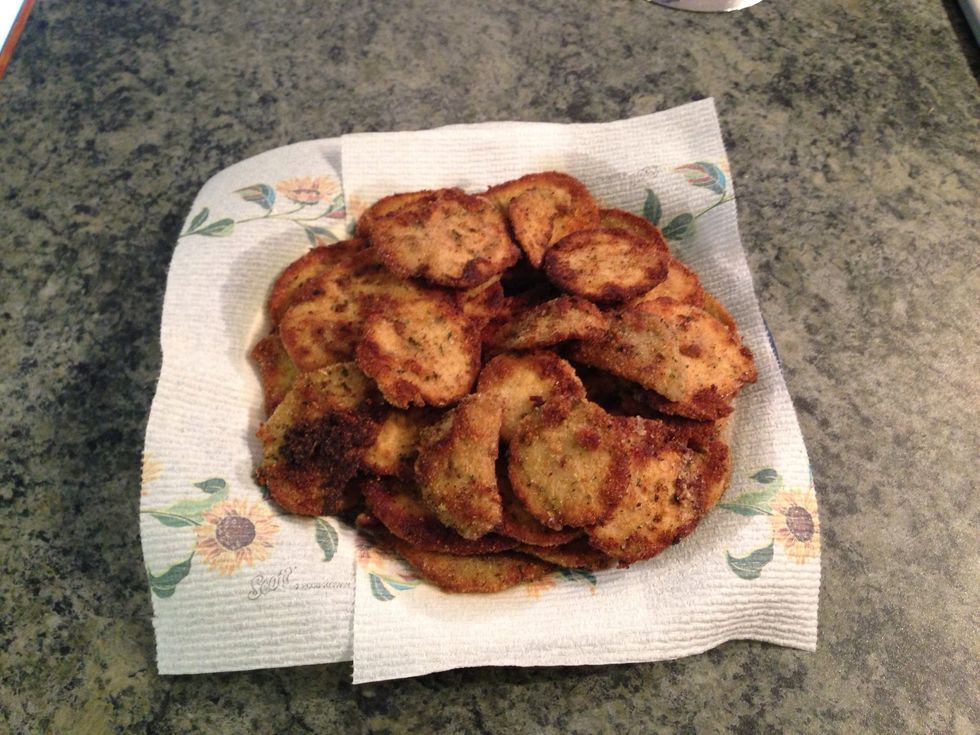 After eggplant is cooked place on plate with paper towels to soak up excess oil.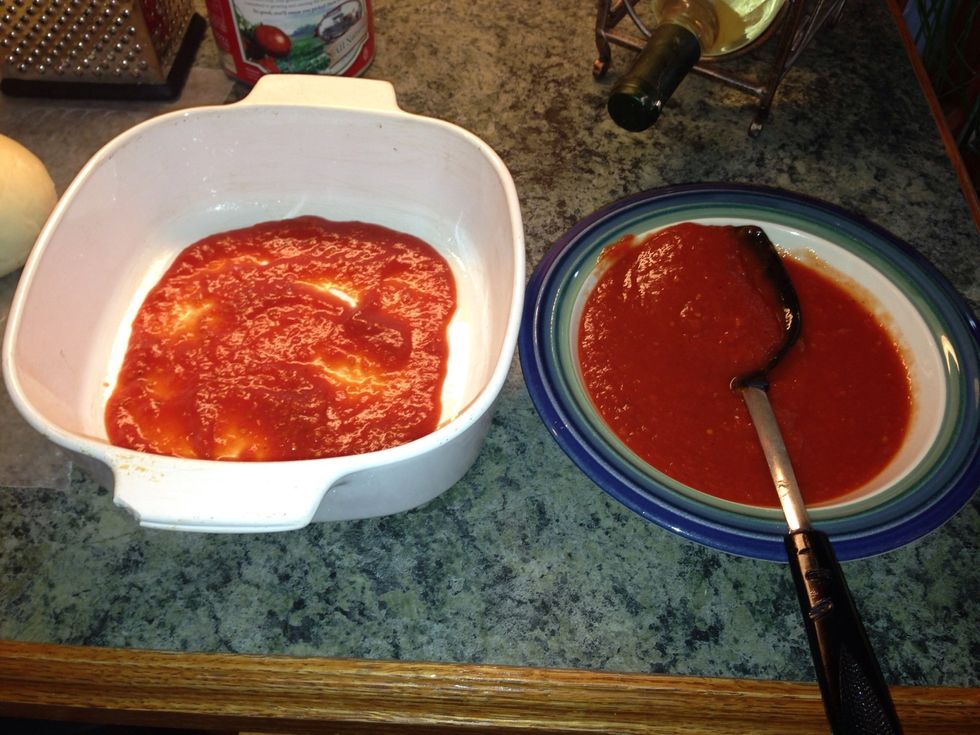 Sauce the bottom of your dish. Tip: Spray the bottom with pan for easier cleanup.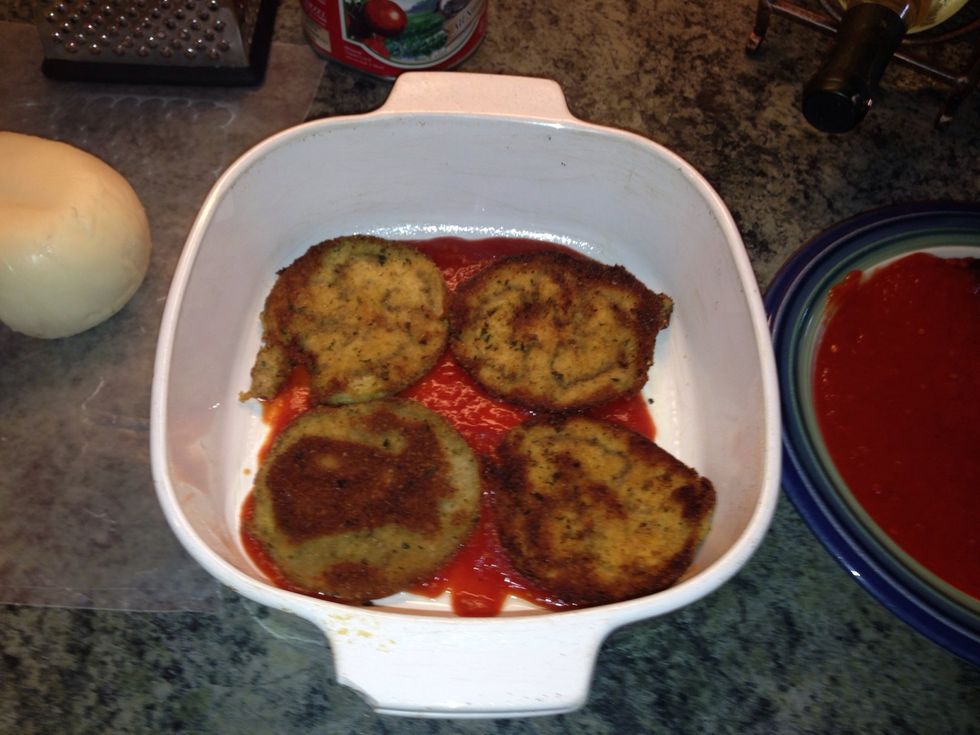 Add the largest eggplant pieces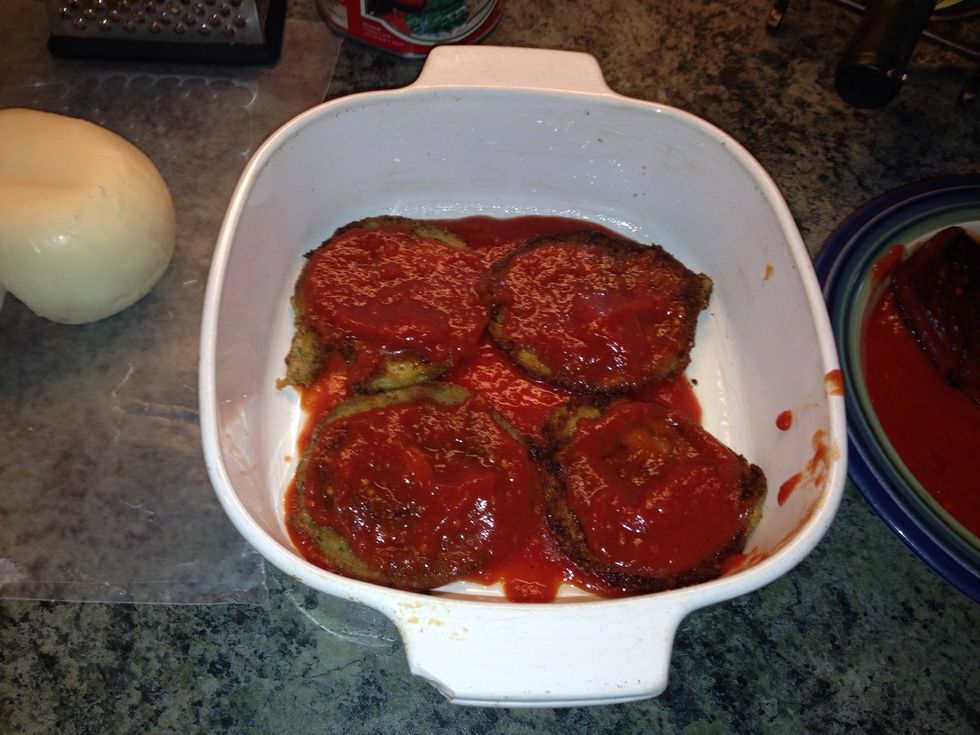 Sauce on top of the eggplant
Add your fresh parsley!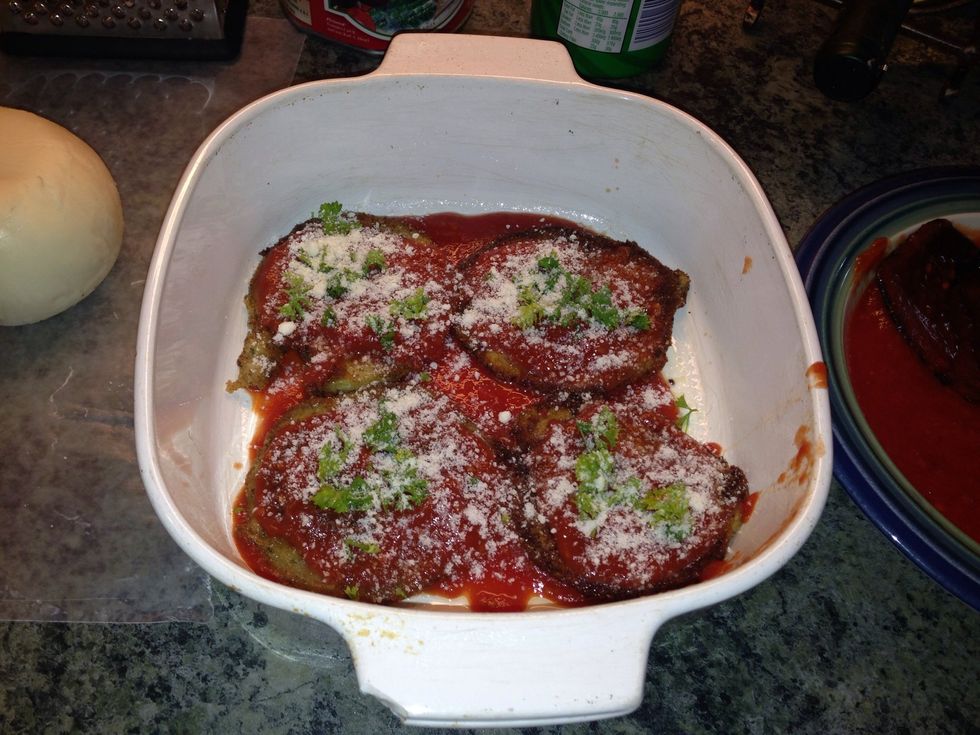 Parmesan!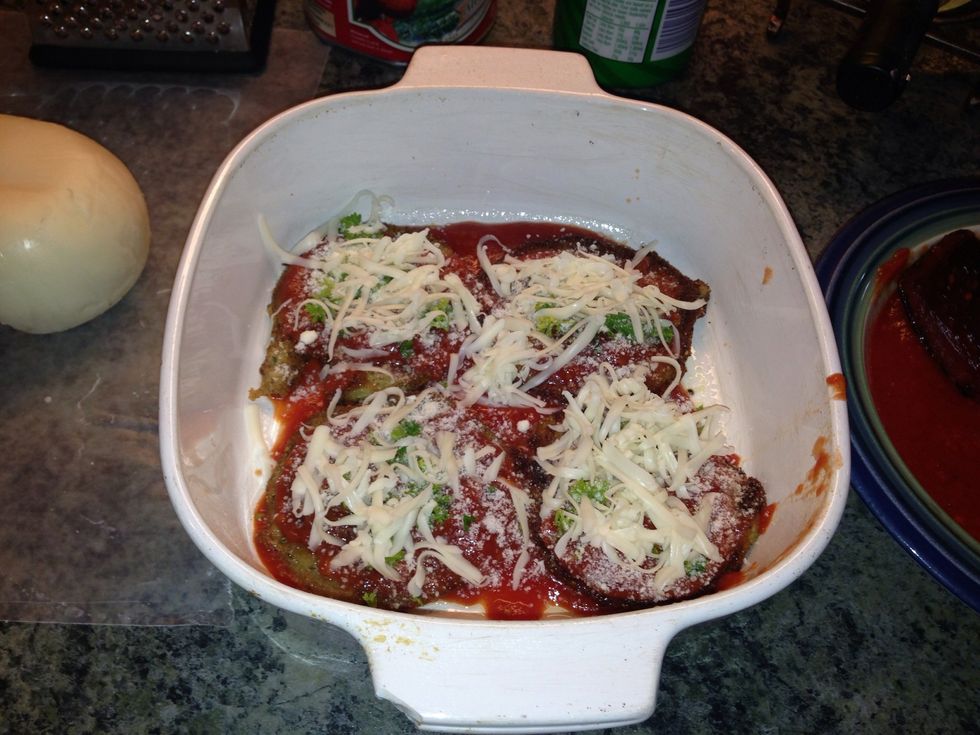 Fresh mozzarella!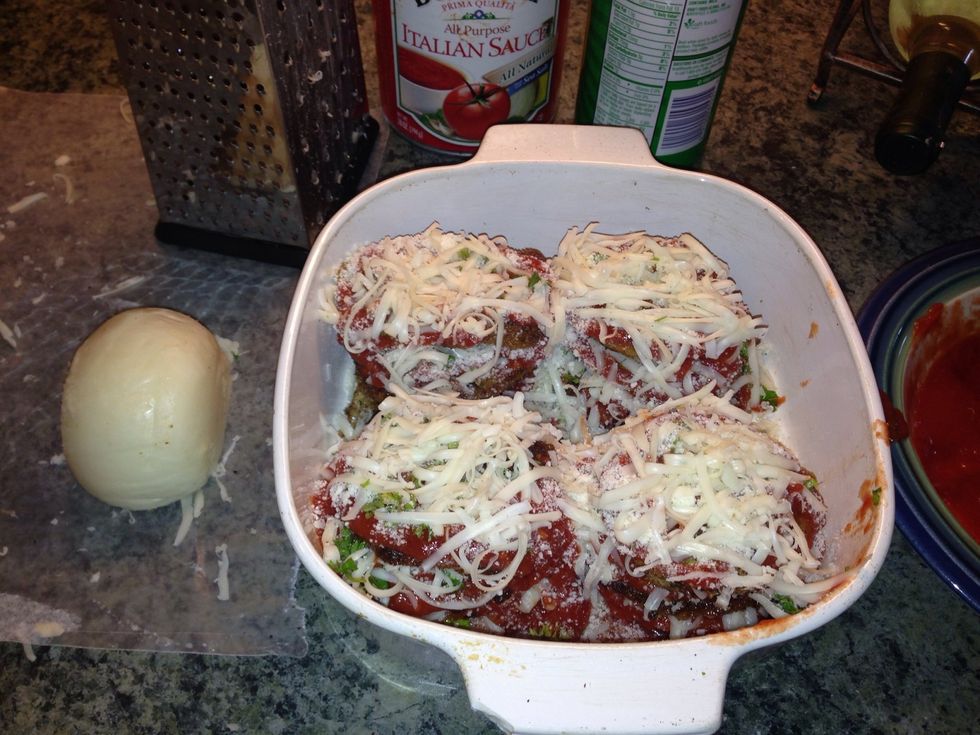 Repeat all steps until you reach the top and cover with foil. Bake in oven at 350 degrees for 36 minutes or until bubbly on top.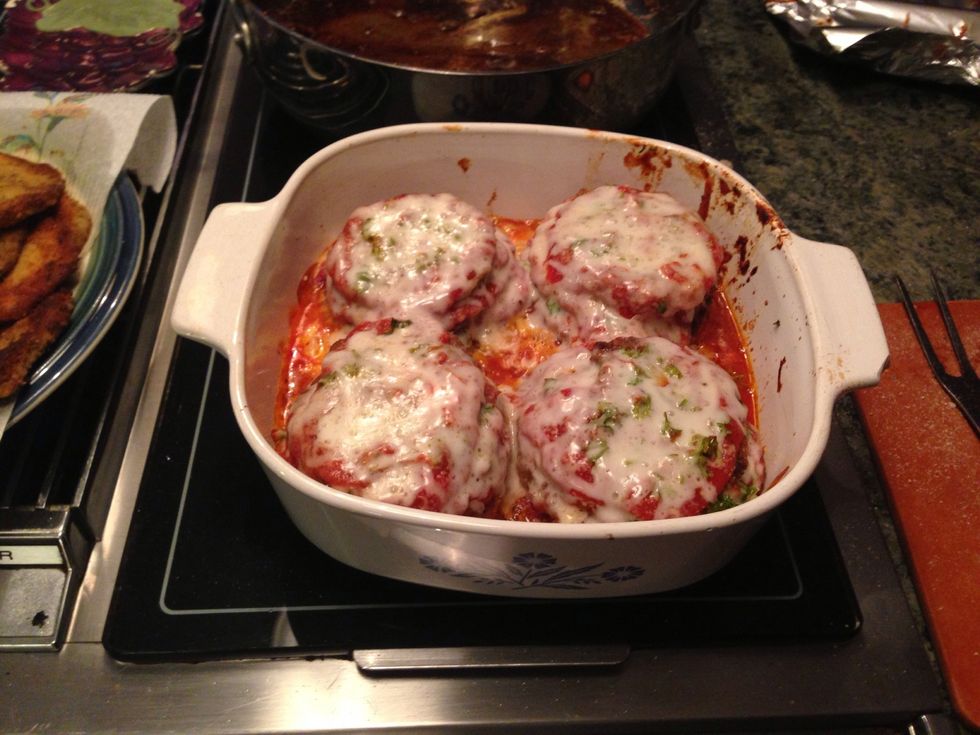 Take foil off and let sit for 10 minutes. Enjoy!
1.0 Eggplant
Bread crumbs
Egg
Salt
Pepper
Italian Sauce
Parsley
Parmesan cheese
Mozzarella
Milk