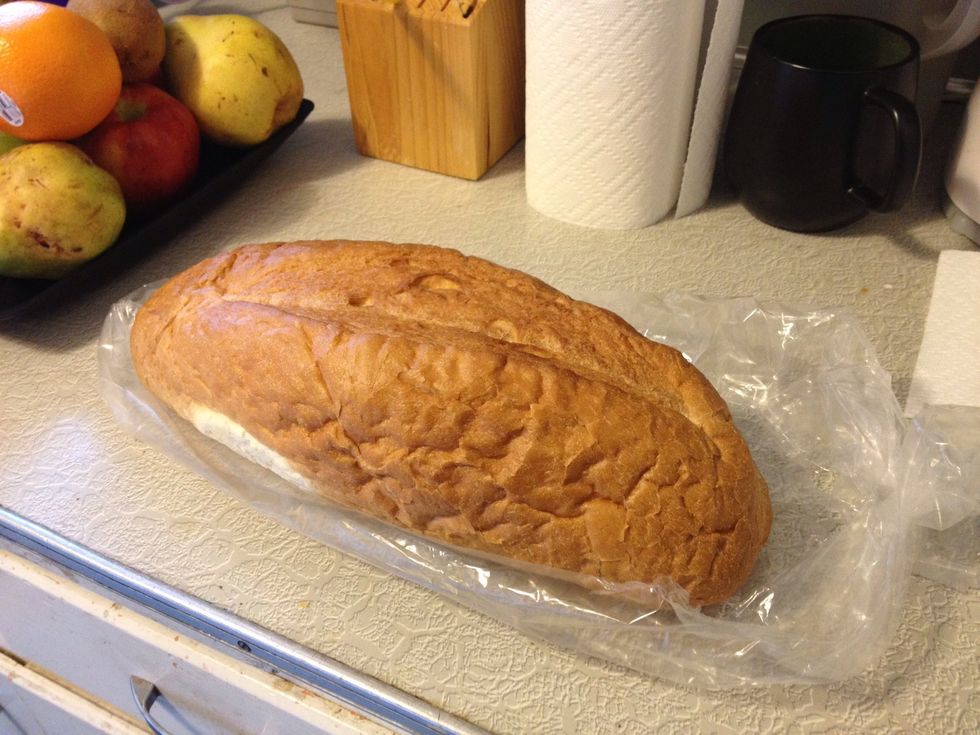 Get a loaf of French bread or something like it. Day old is easier to work with.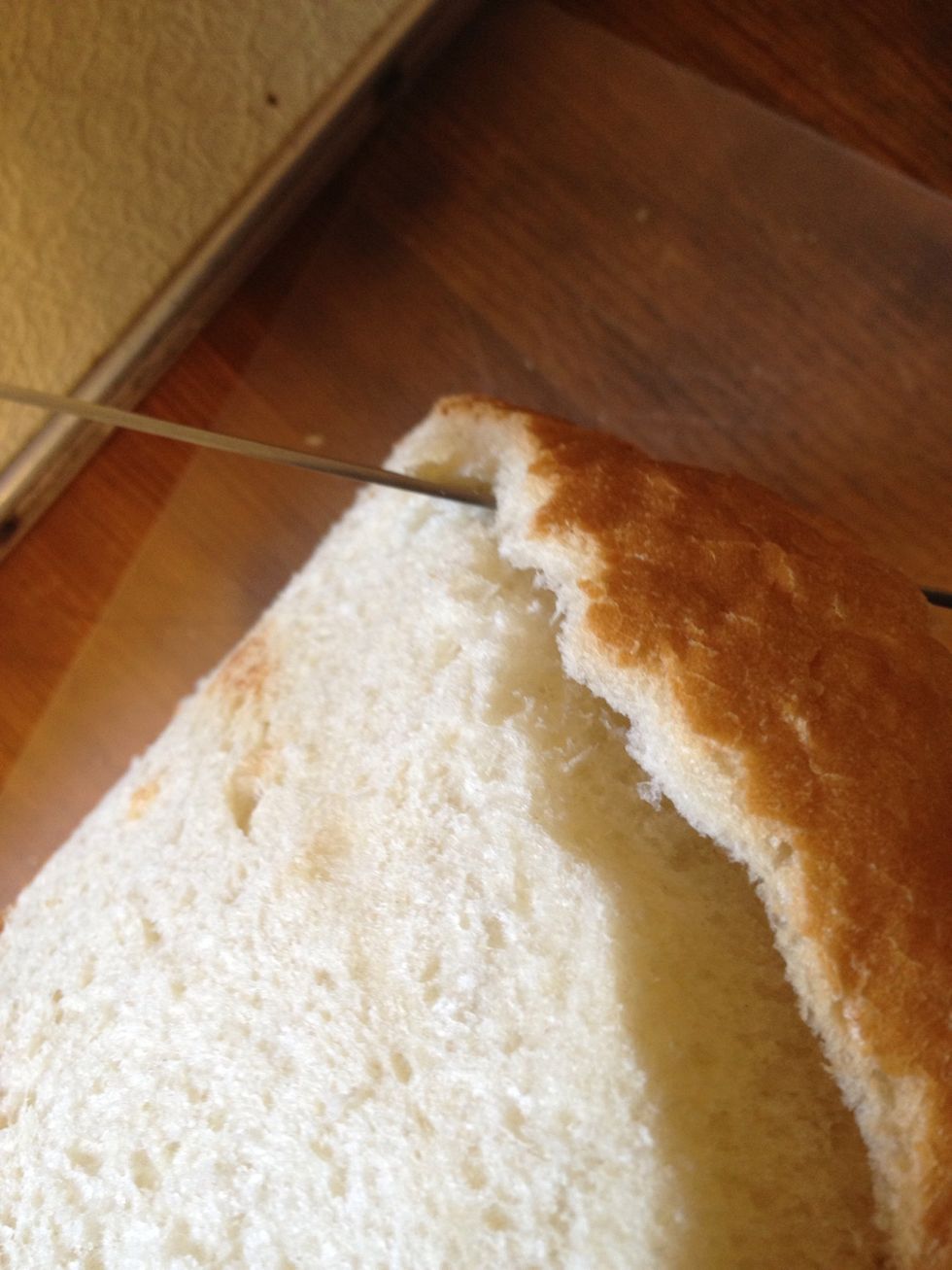 Slice off the crust.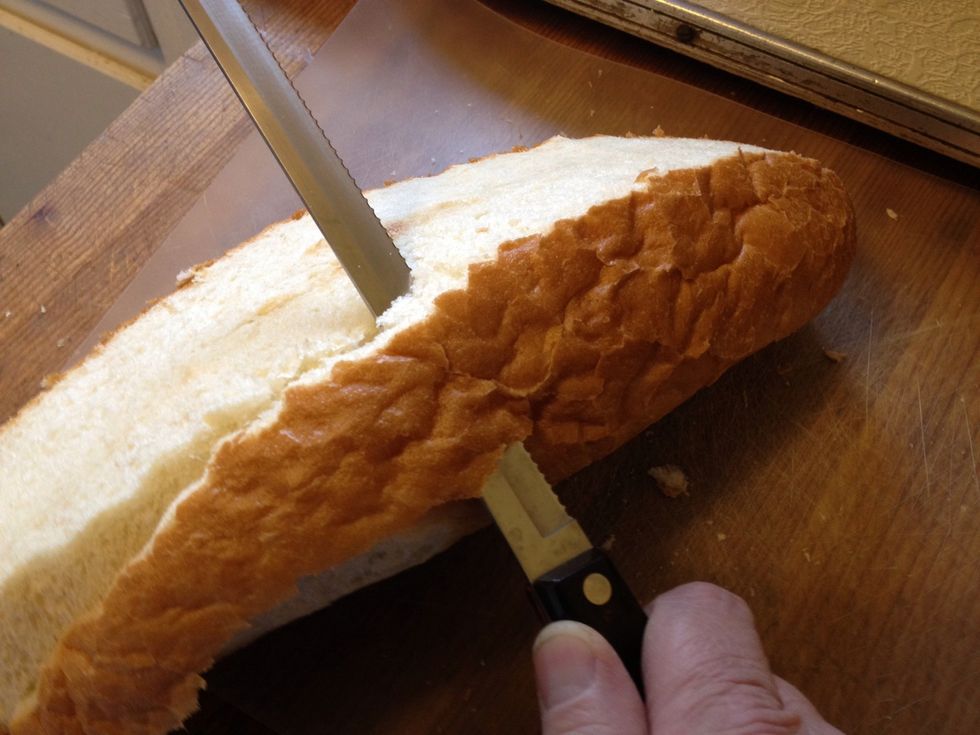 Save the crust!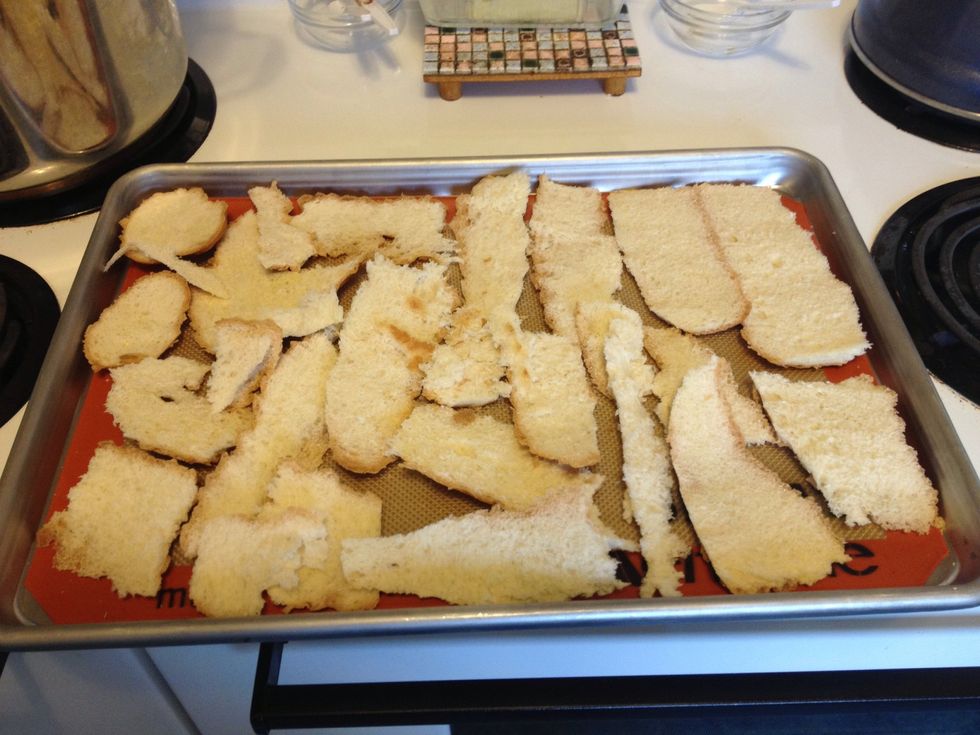 Put crust on baking sheet.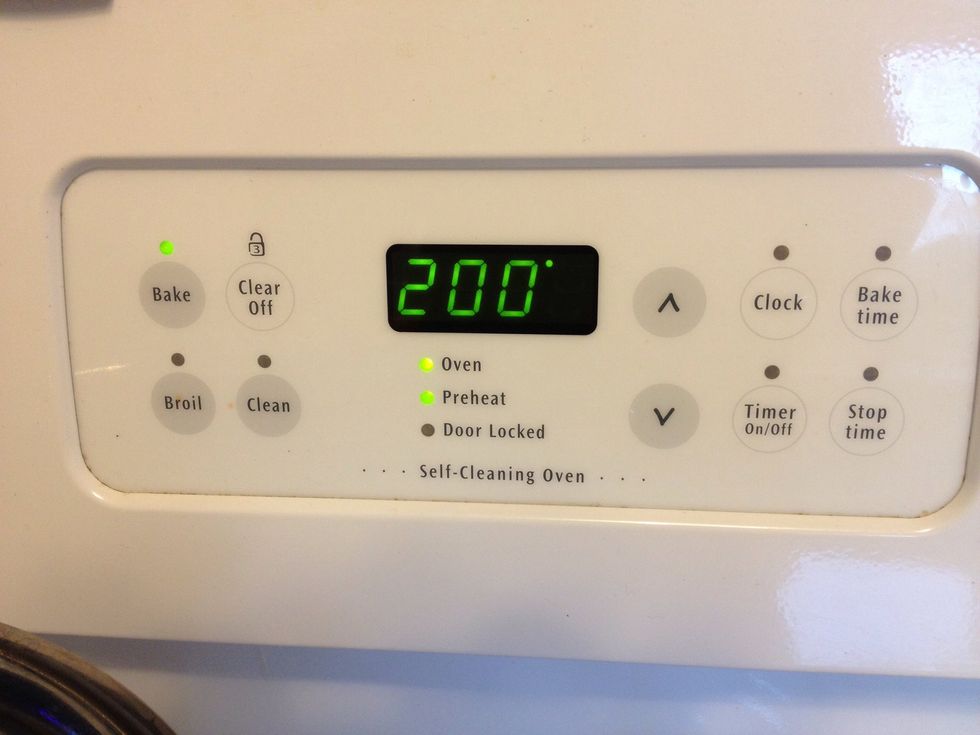 Dry in a 200 degree Fahrenheit oven.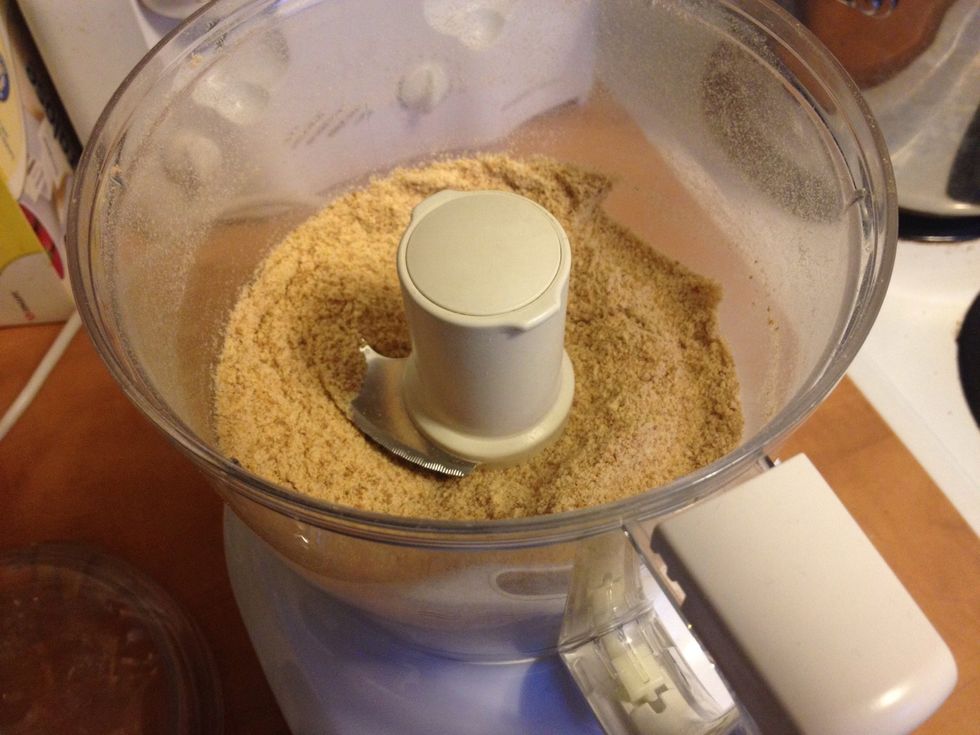 Run dried crusts through food processor. Even day old, dry feeling bread needs to be oven dried. It's too tough to process. I save these in a baggy in the freezer to use in other cooking.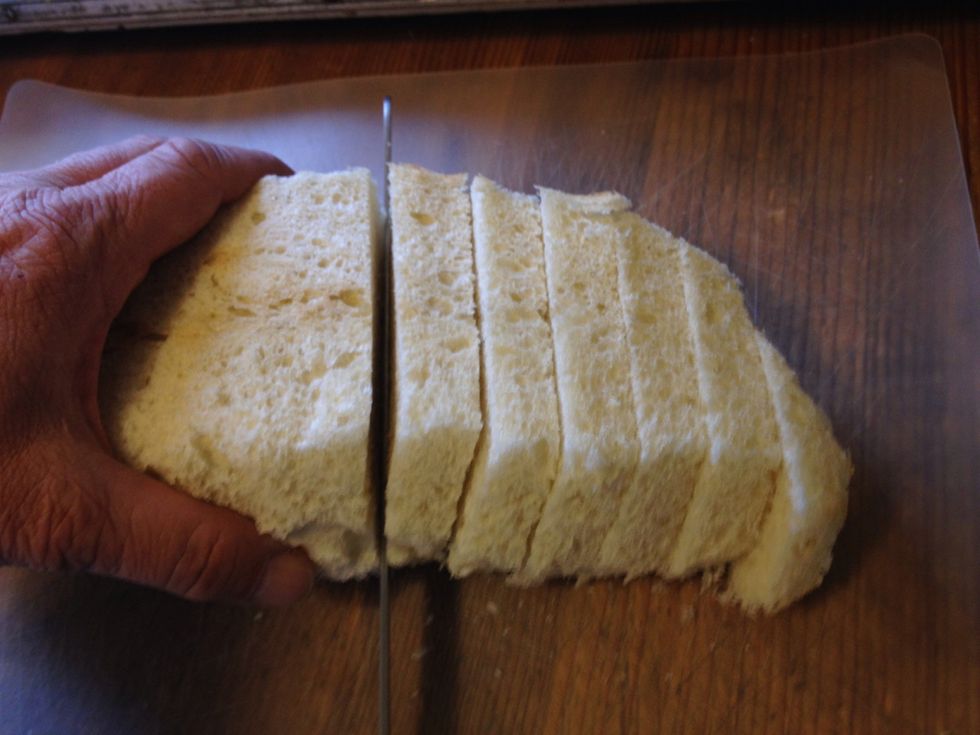 Slice bread into 1/2 to 3/4 inch slices.
Cut each slice into croutons.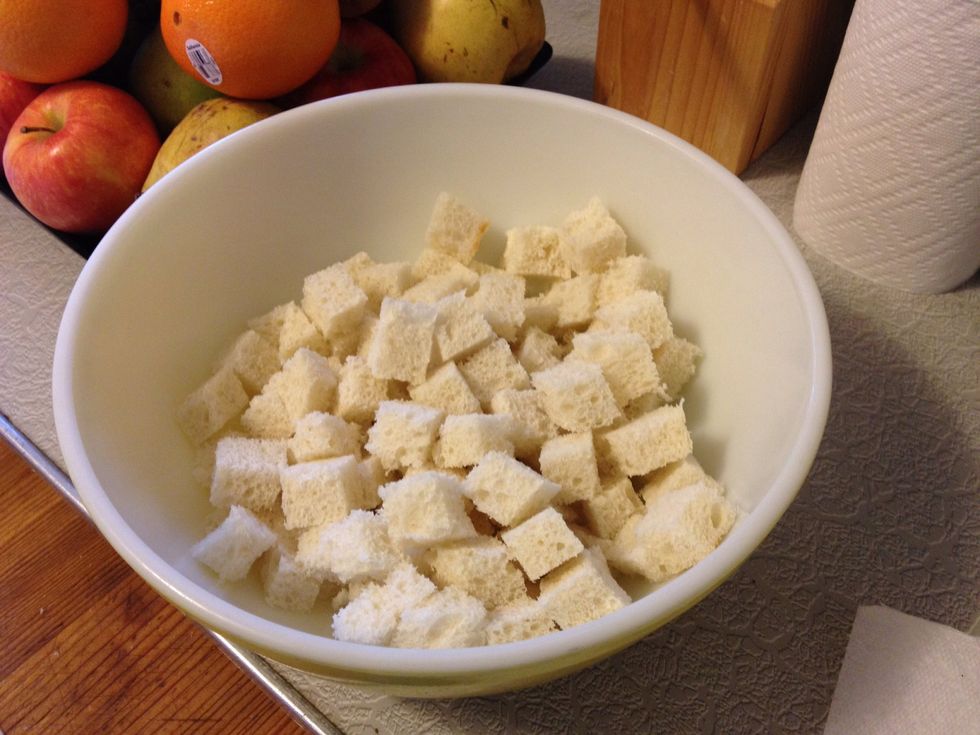 Put in a big bowl.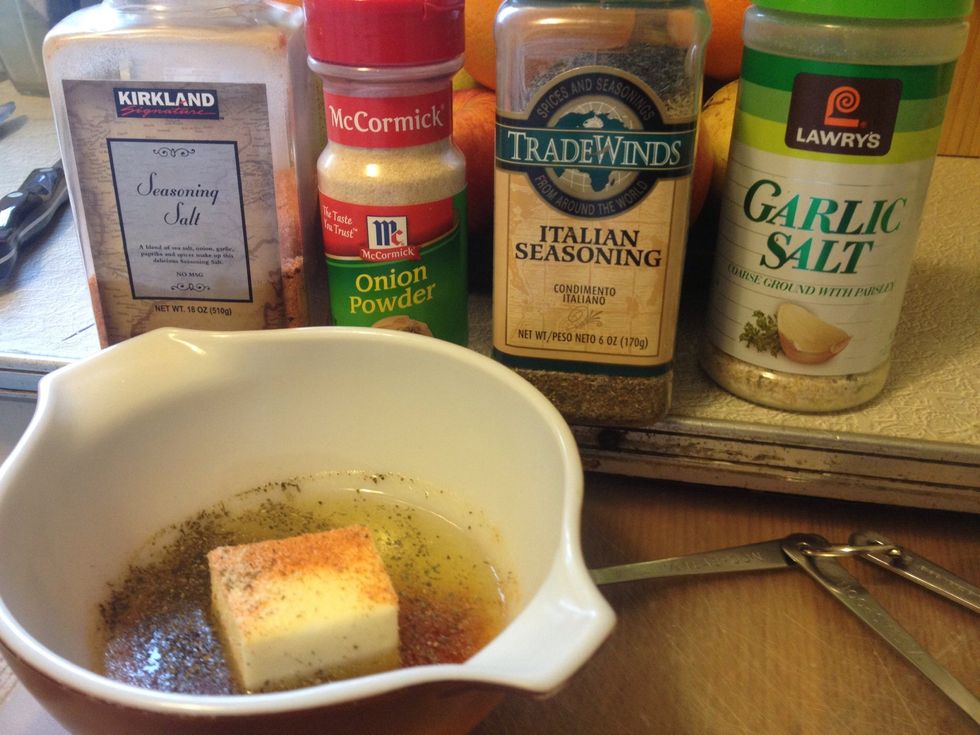 Put olive oil, butter and dry ingredients in a bowl or saucepan depending on whether you heat them in a microwave or on the stove. Melt the butter with the olive oil and seasonings.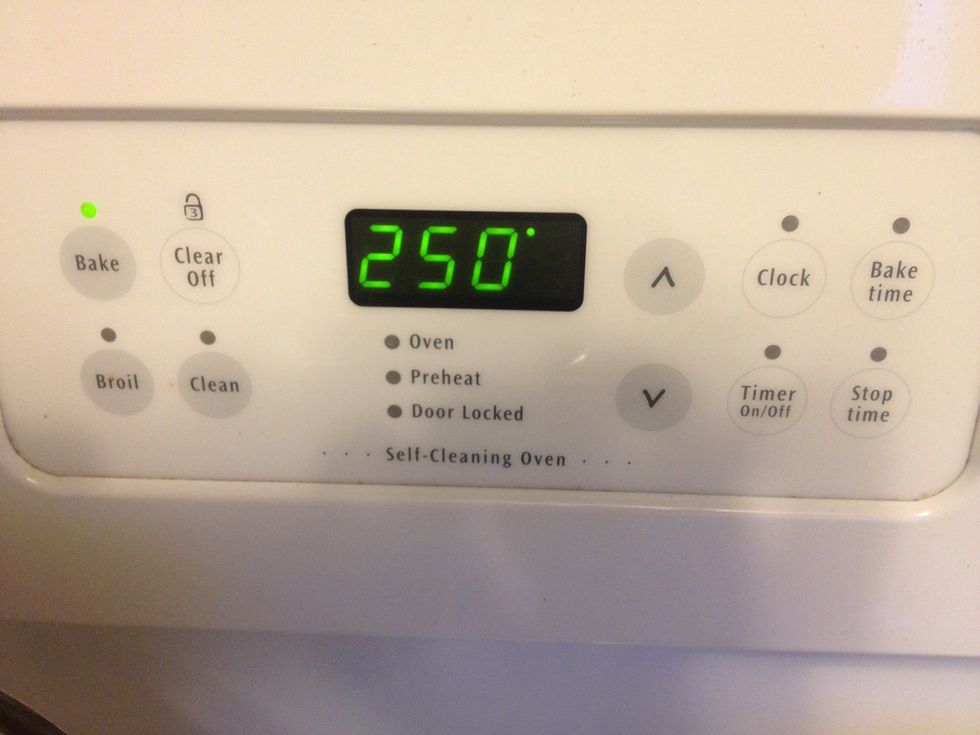 Heat the oven to 250 degrees Fahrenheit.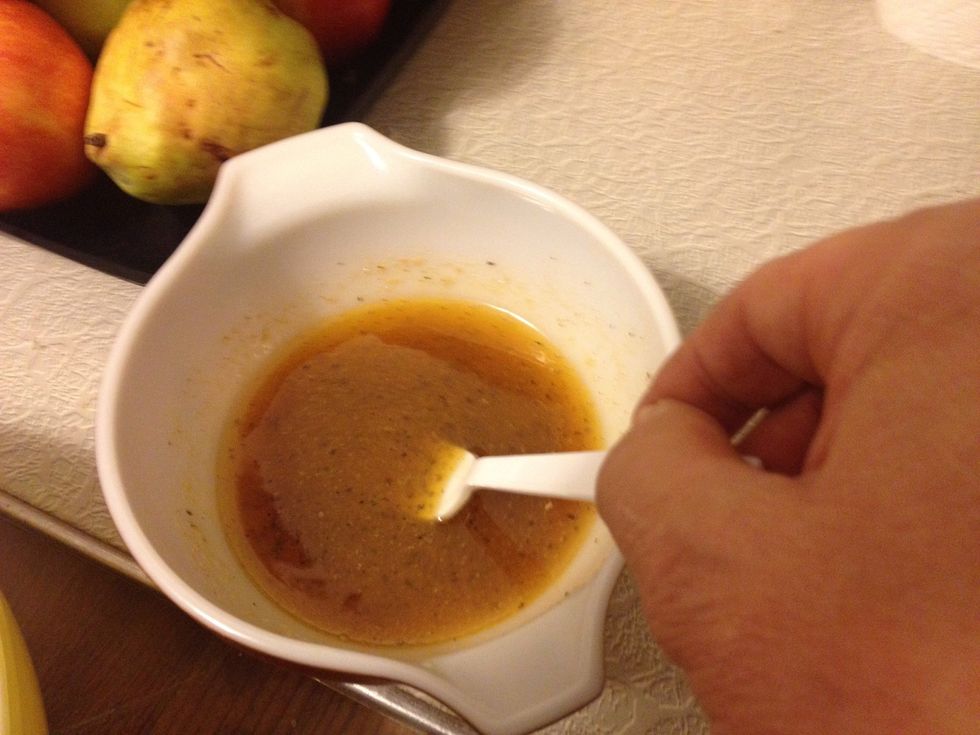 Mix the seasoning. The mixture will have to be continually stirred during application to the croutons because the seasonings won't be absorbed by the oils.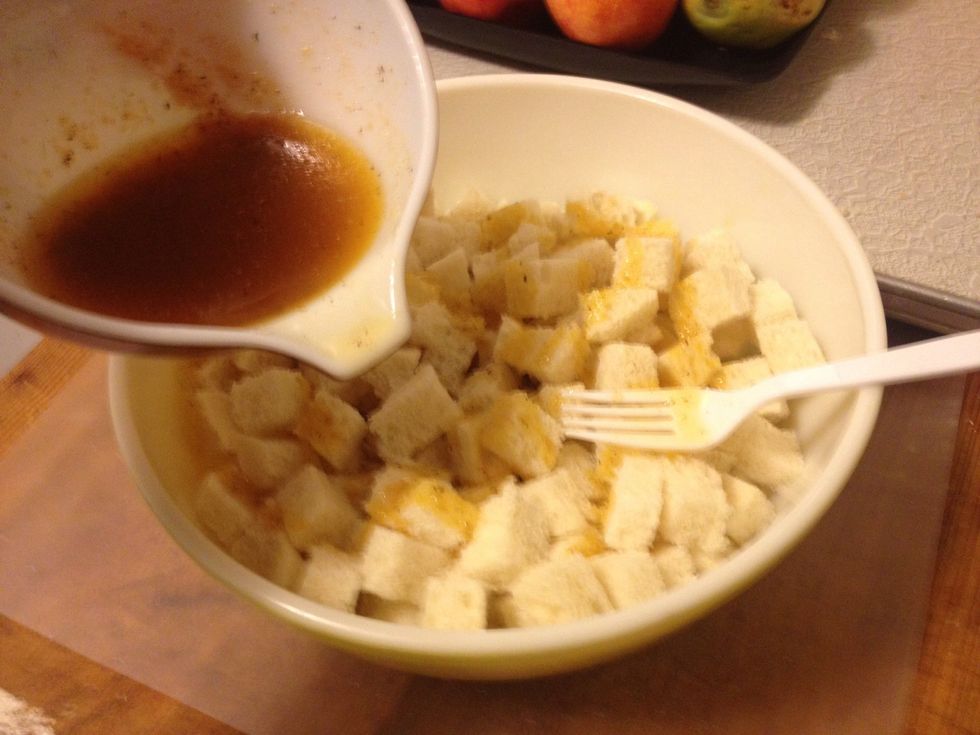 Stir, pour, toss, stir, pour, toss, continue until the croutons are coated.
Evenly coated and ready for the 250 degree oven.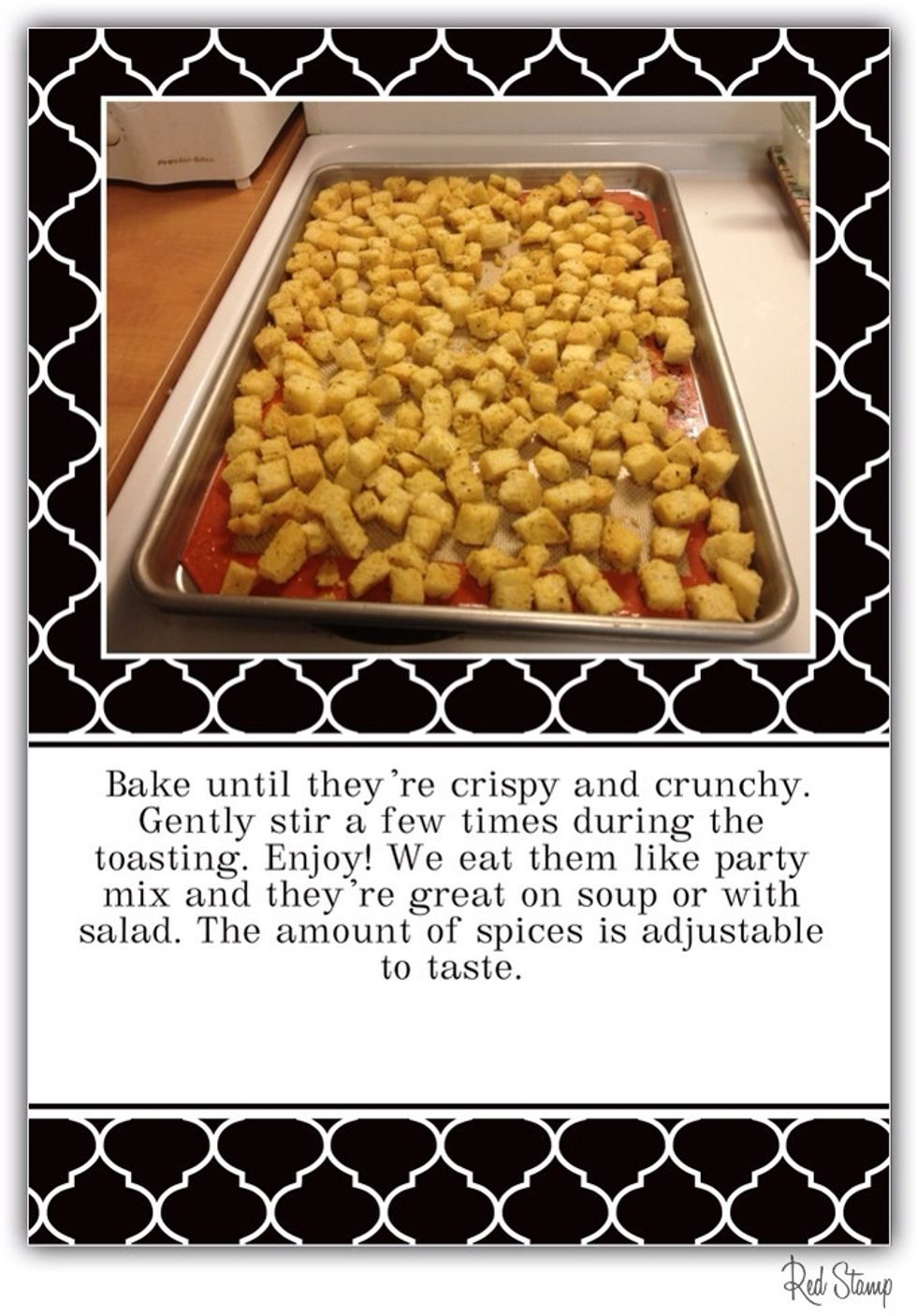 1.0 Loaf of French Bread
1/2c Olive oil
1/4c Butter
1.0Tbsp Seasoned salt
1/2tsp Onion powder
1/2tsp Italian seasoning
1/2tsp Garlic Salt