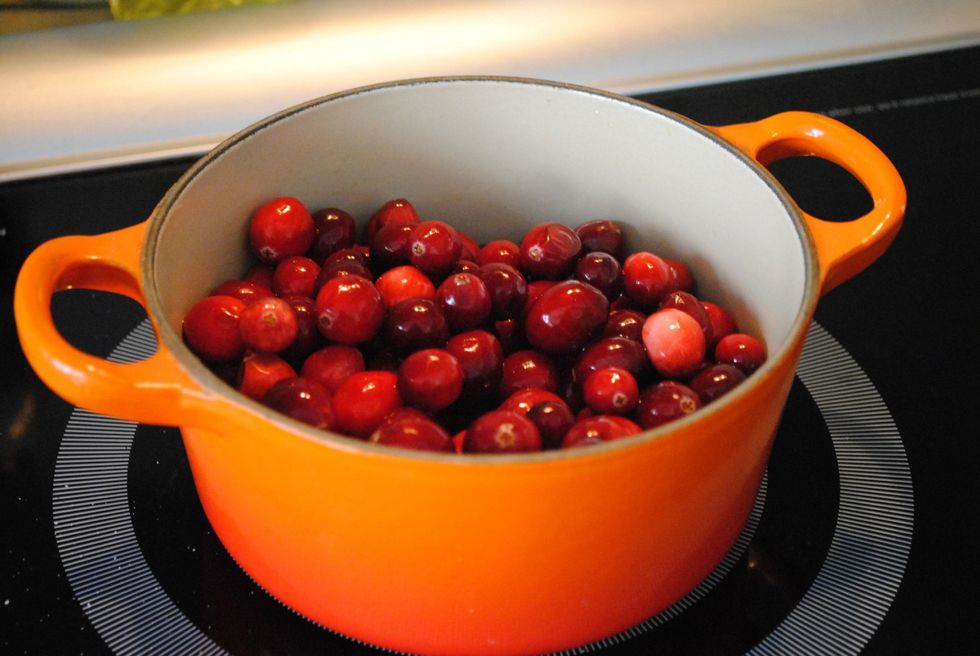 Wash and drain the cranberries, combine all the ingredients(besides the sugar) in a pot. Bring to boil, stirring occasionally.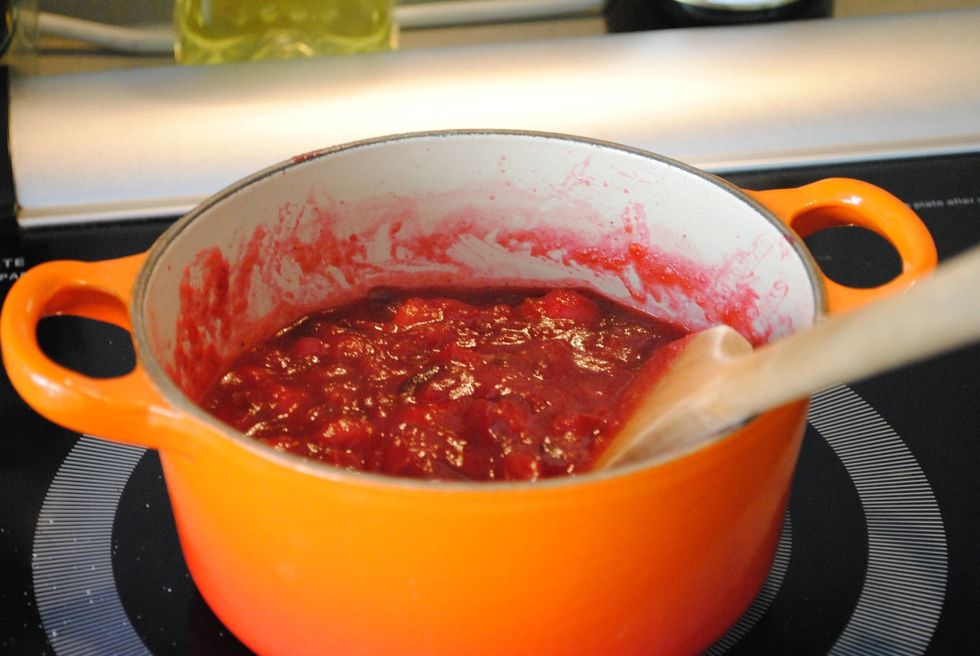 Add the sugar, reduce the heat and simmer until thick, stirring occasionally.
Pour the jam into the sanitized jars, sanitize the jars by boiling them for 10 minutes.
Cover the bottle and boil it with 2 inches of water for 5 minutes.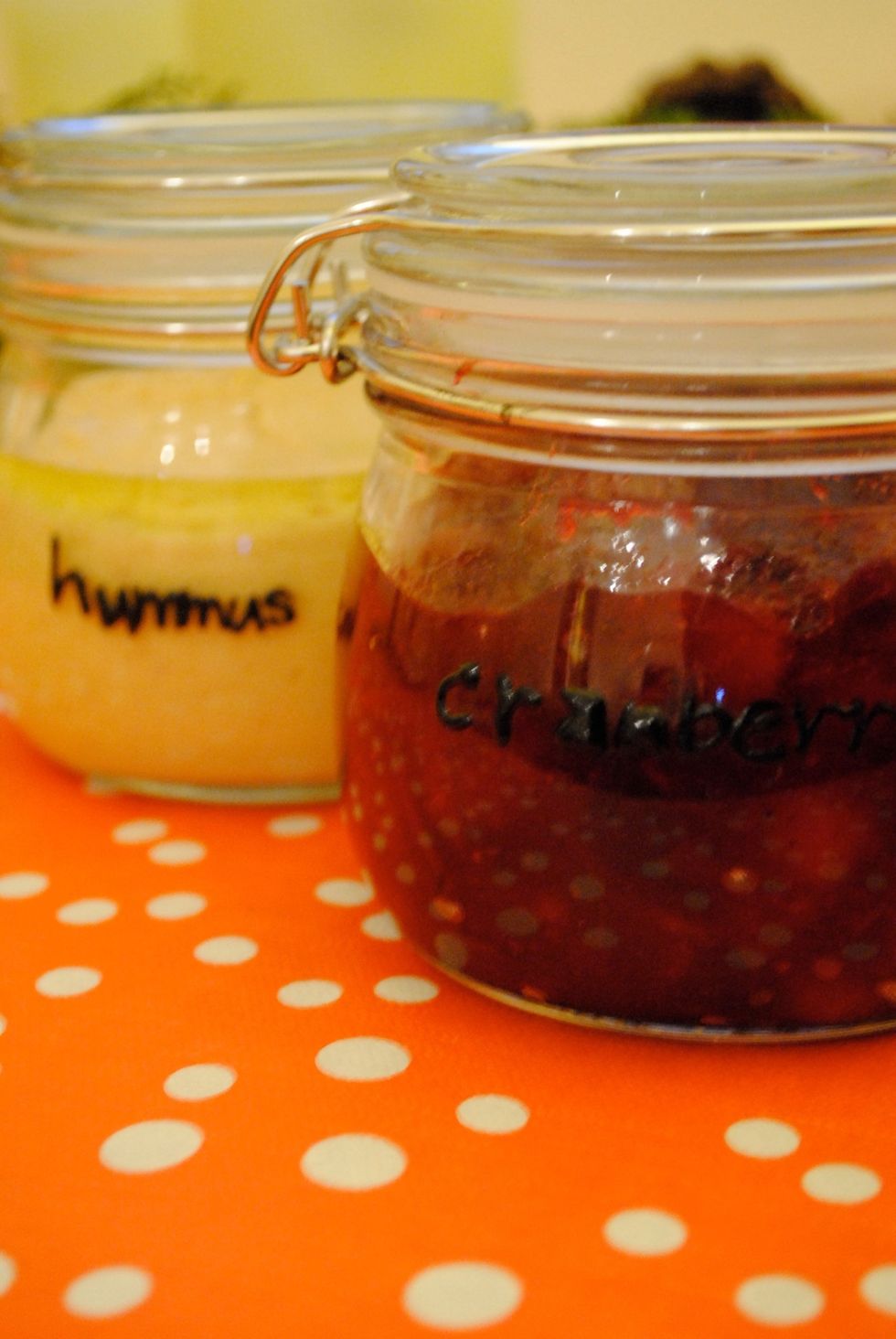 Remove and cool the jars. Your jam is ready and it can last up to 6 months. It goes very well with baked chicken and turkey!
340.0g Cranberries
1/8c Lemon juice
1.0c Sugar
Pectiny
1/4c Water
Jars