To a stand mixer, beat your eggs until fully mixed.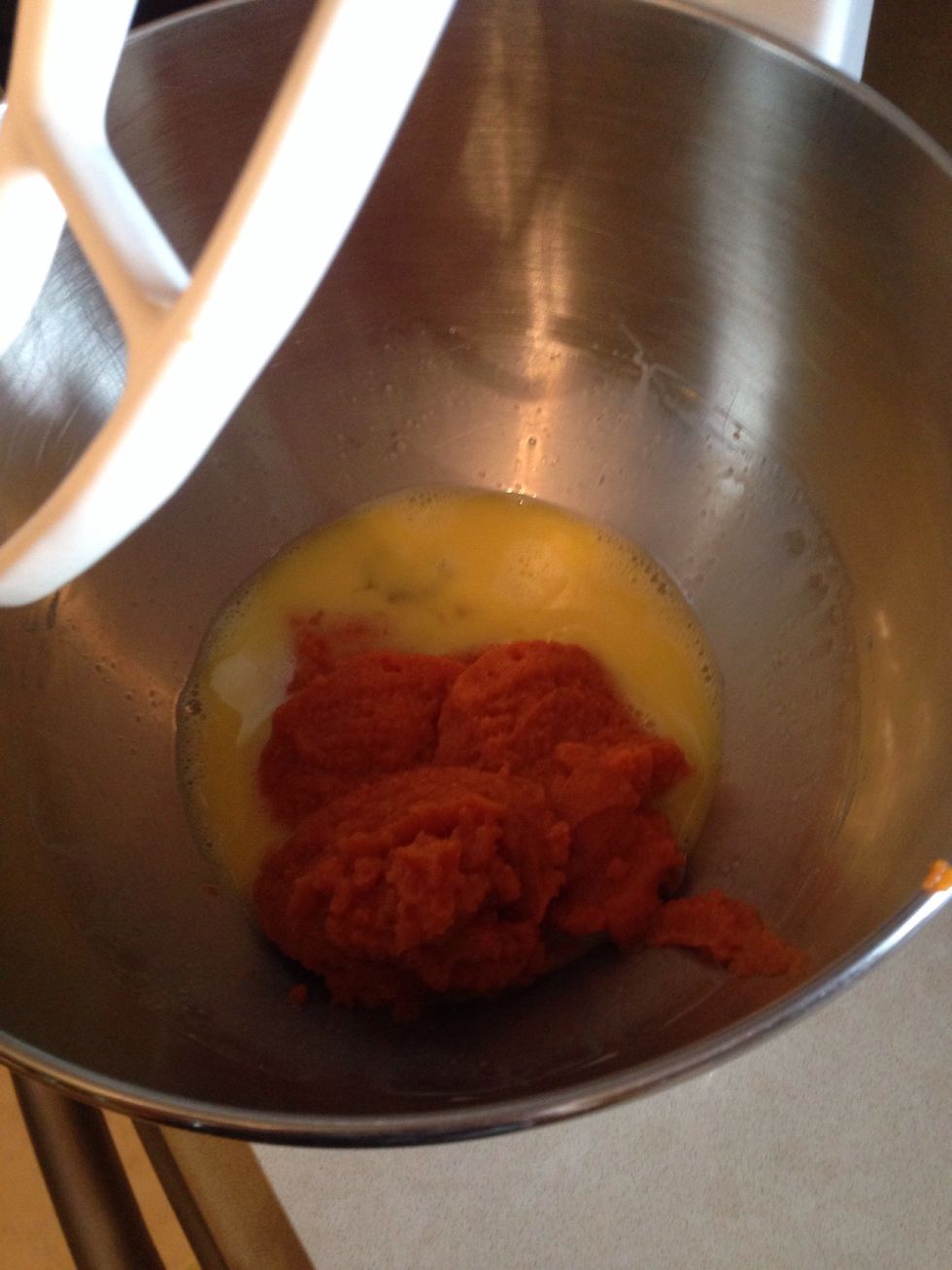 To the eggs, beat in your pumpkin purée until completely combined.
Then add the peanut butter and continue mixing.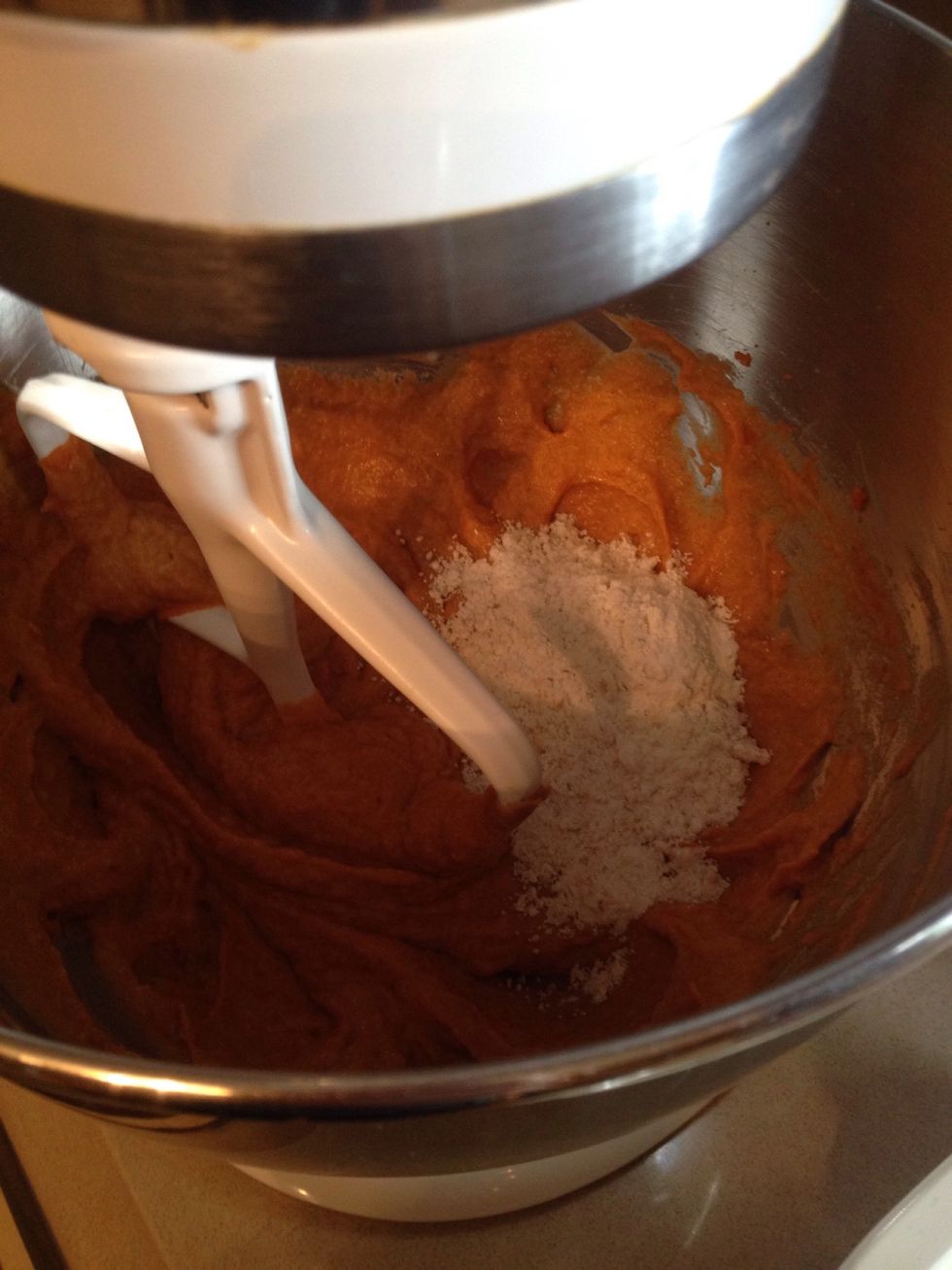 Slowly add both of your flours until the dough comes together and resembles a cookie dough.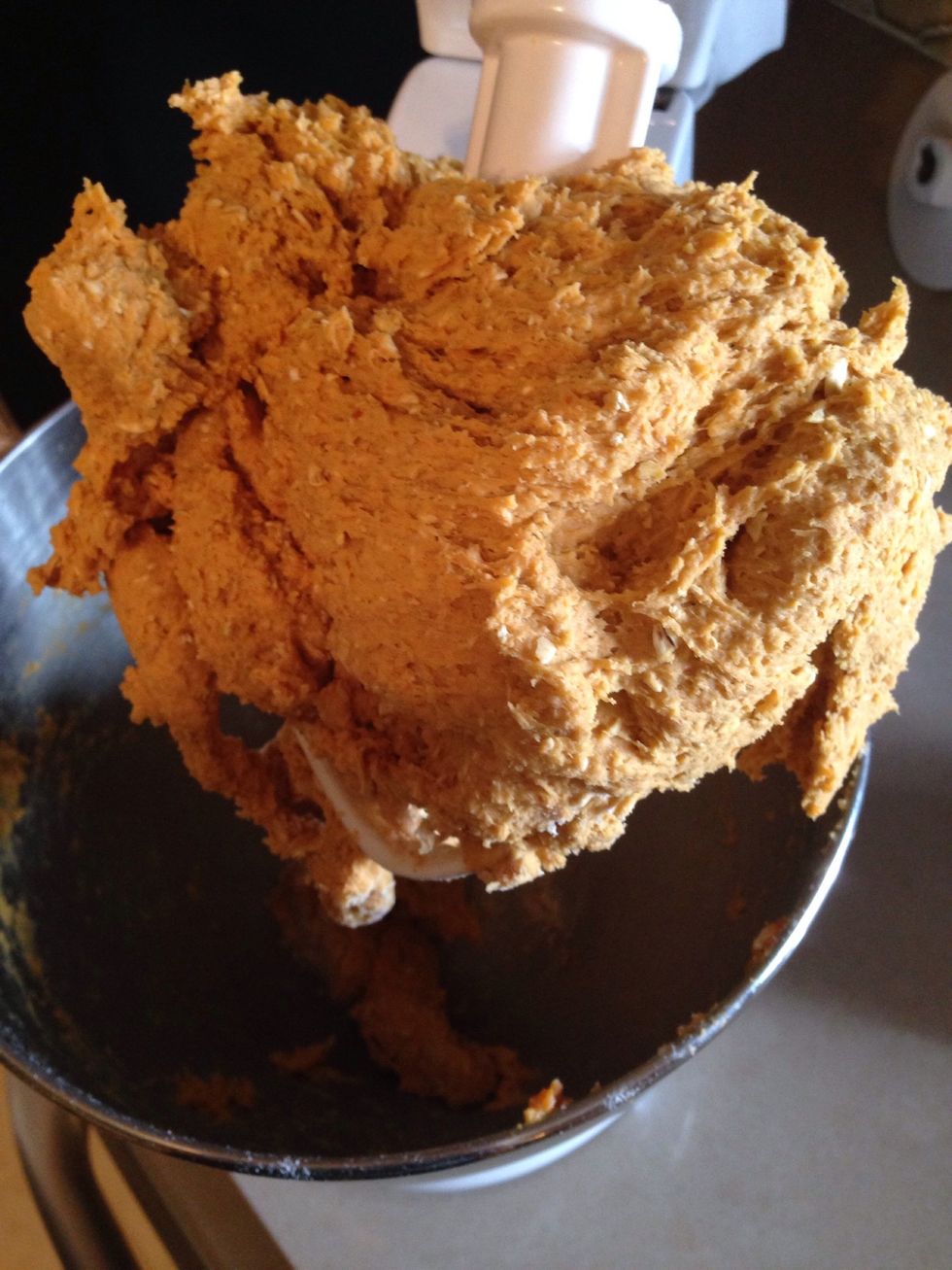 Your dough should be stiff and not too sticky. If your dough sticks to your fingers, add a little more flour until you achieve the right consistency.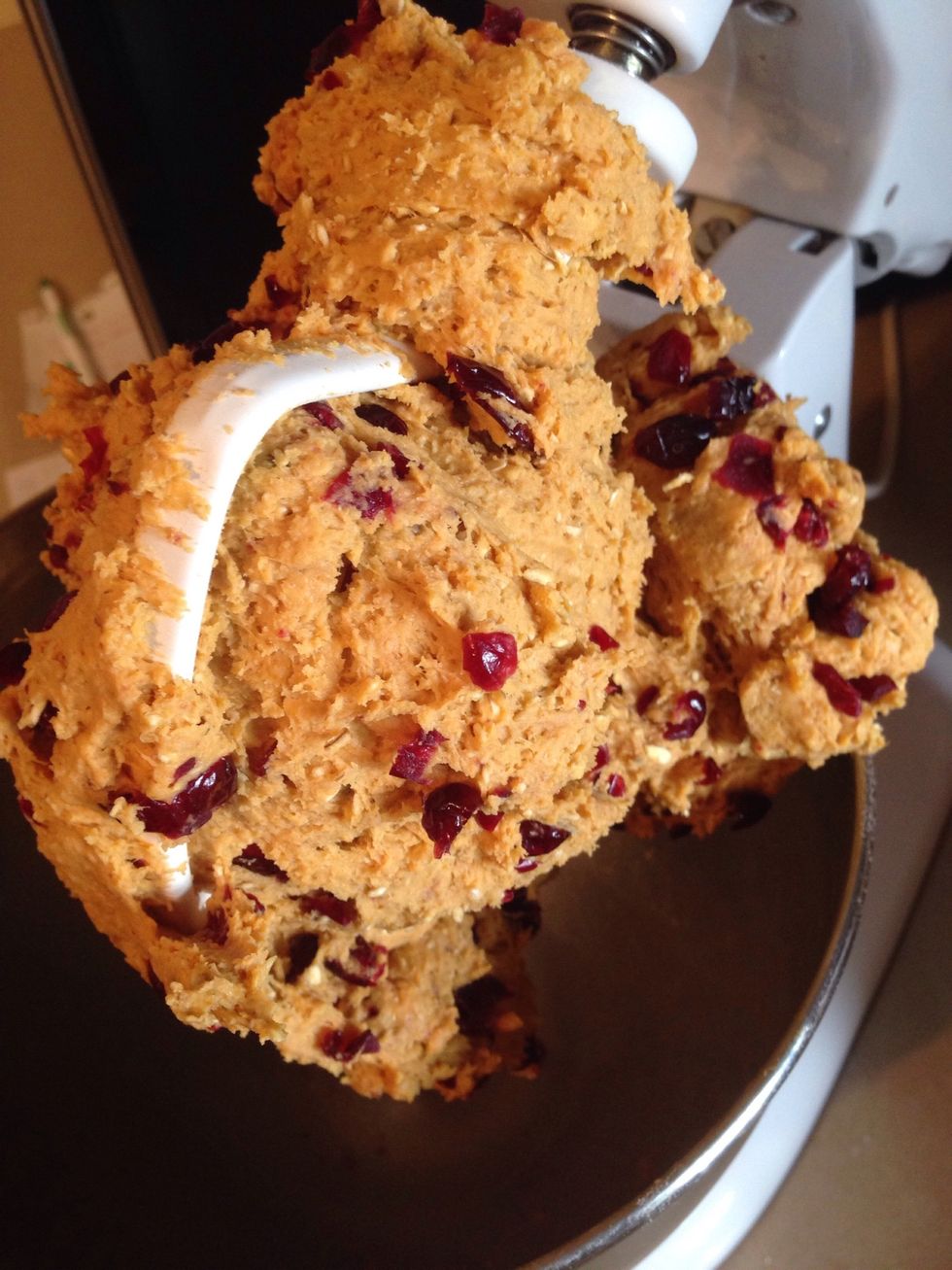 Add your cranberries to the bowl and mix in. (I like to chop my cranberries to get smaller pieces)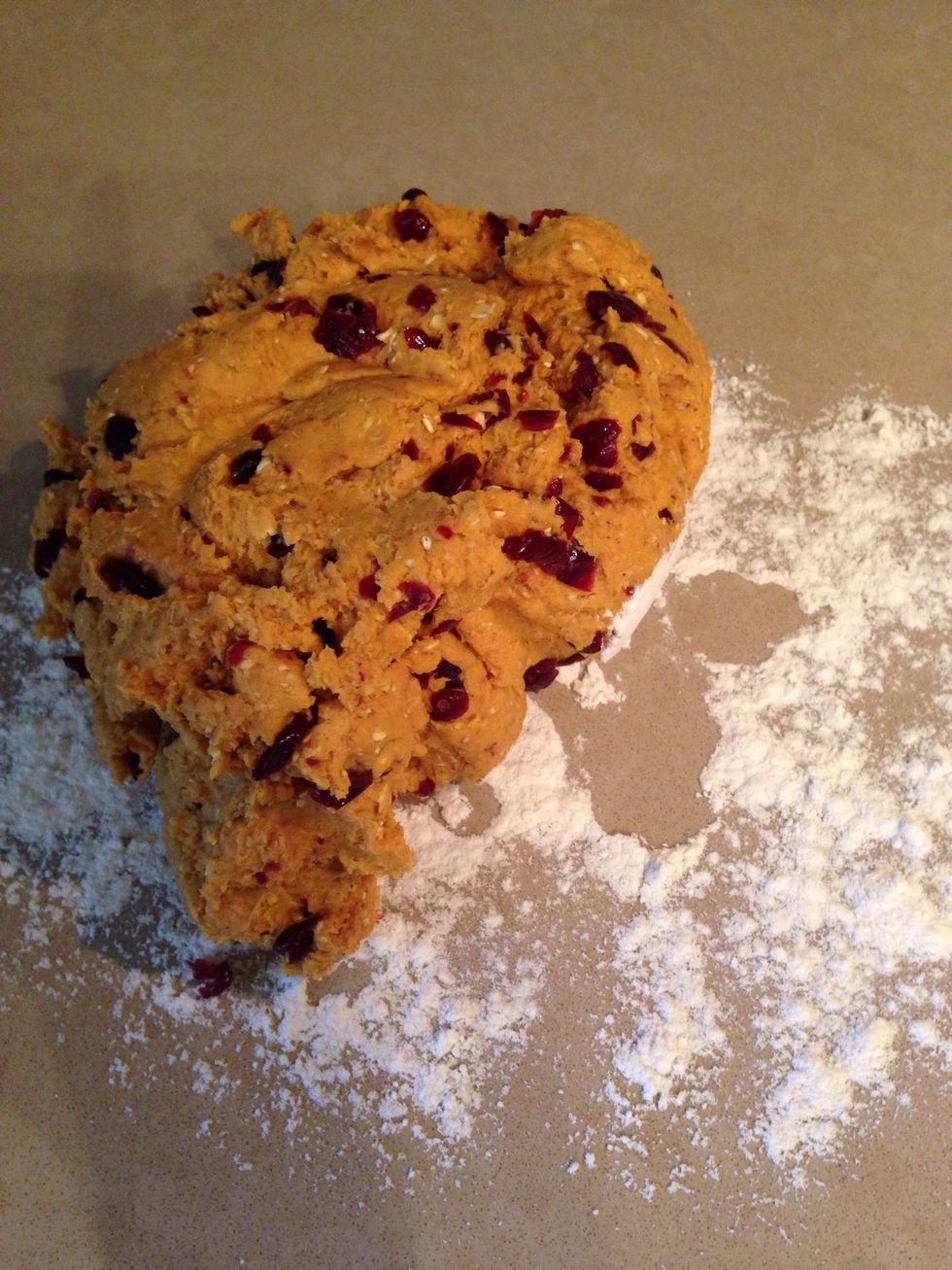 Flour your surface and roll out your dough until it's about 1/4" thick.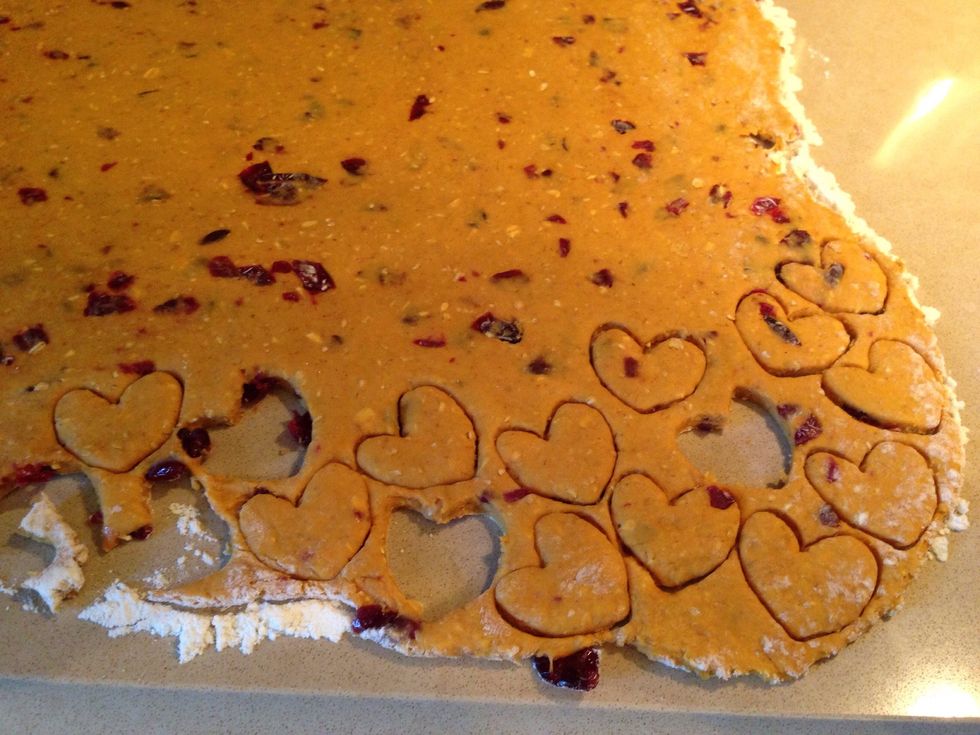 Choose a cookie cutter and get to work! I used a small cutter, so my dough made over 200 treats! Use whatever size cutter you'd like!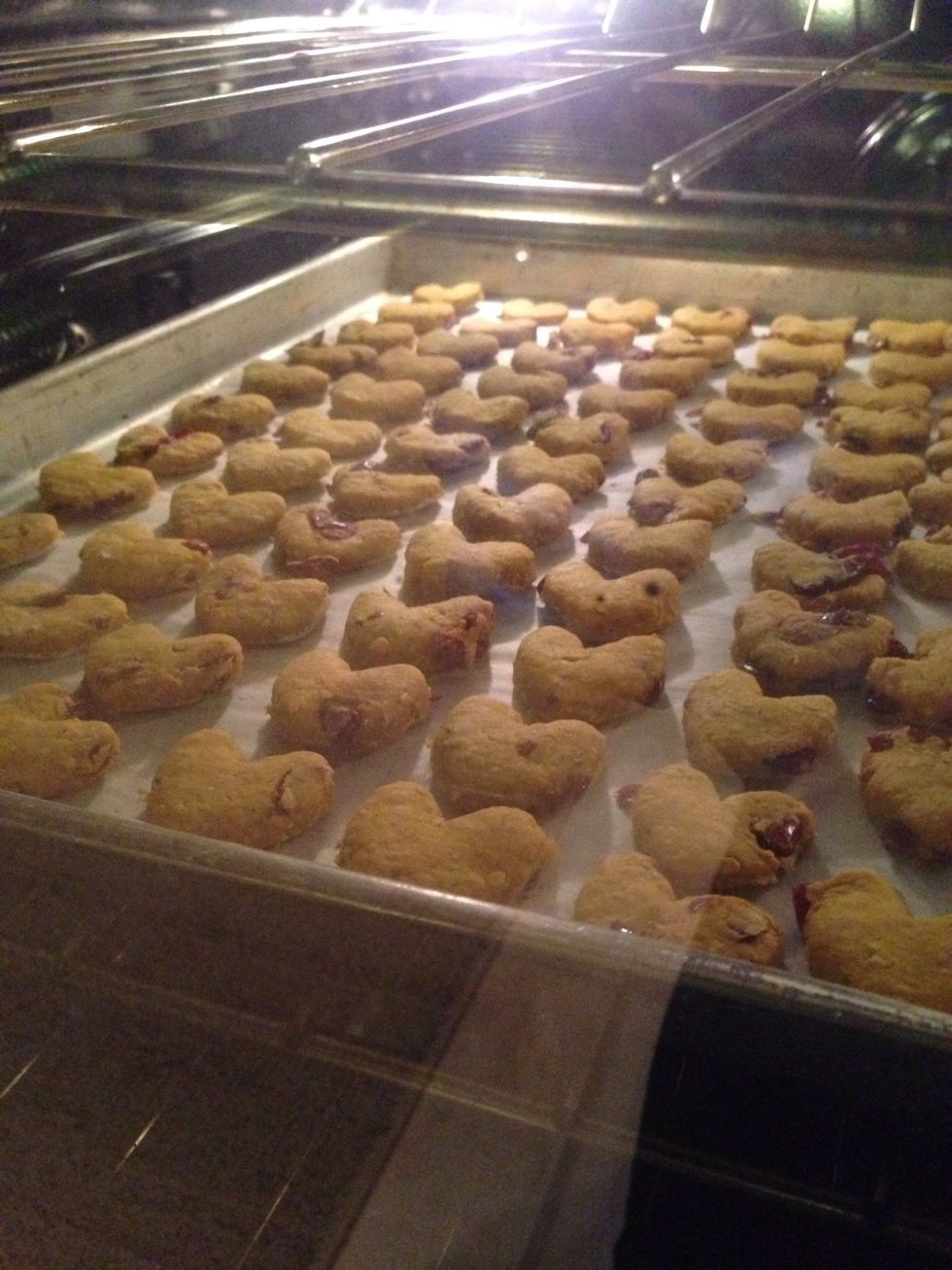 Place your treats on a parchment-lined cookie sheet and bake in a preheated 350* for 30 minutes or until they turn light brown. They will not spread, so you can put them close to each other!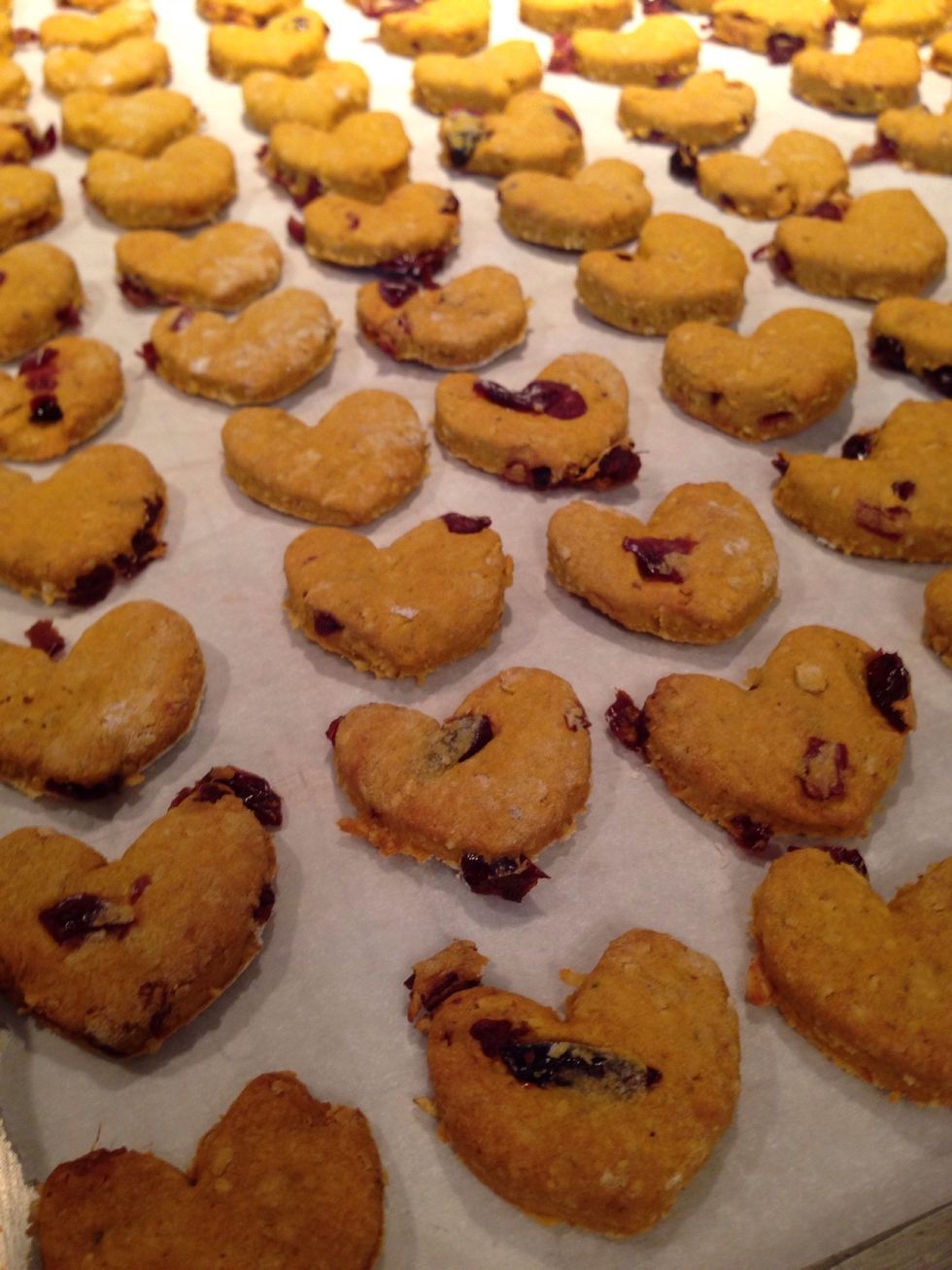 Remove from oven, let cool completely, and store in an airtight container until your puppy gobbles them up!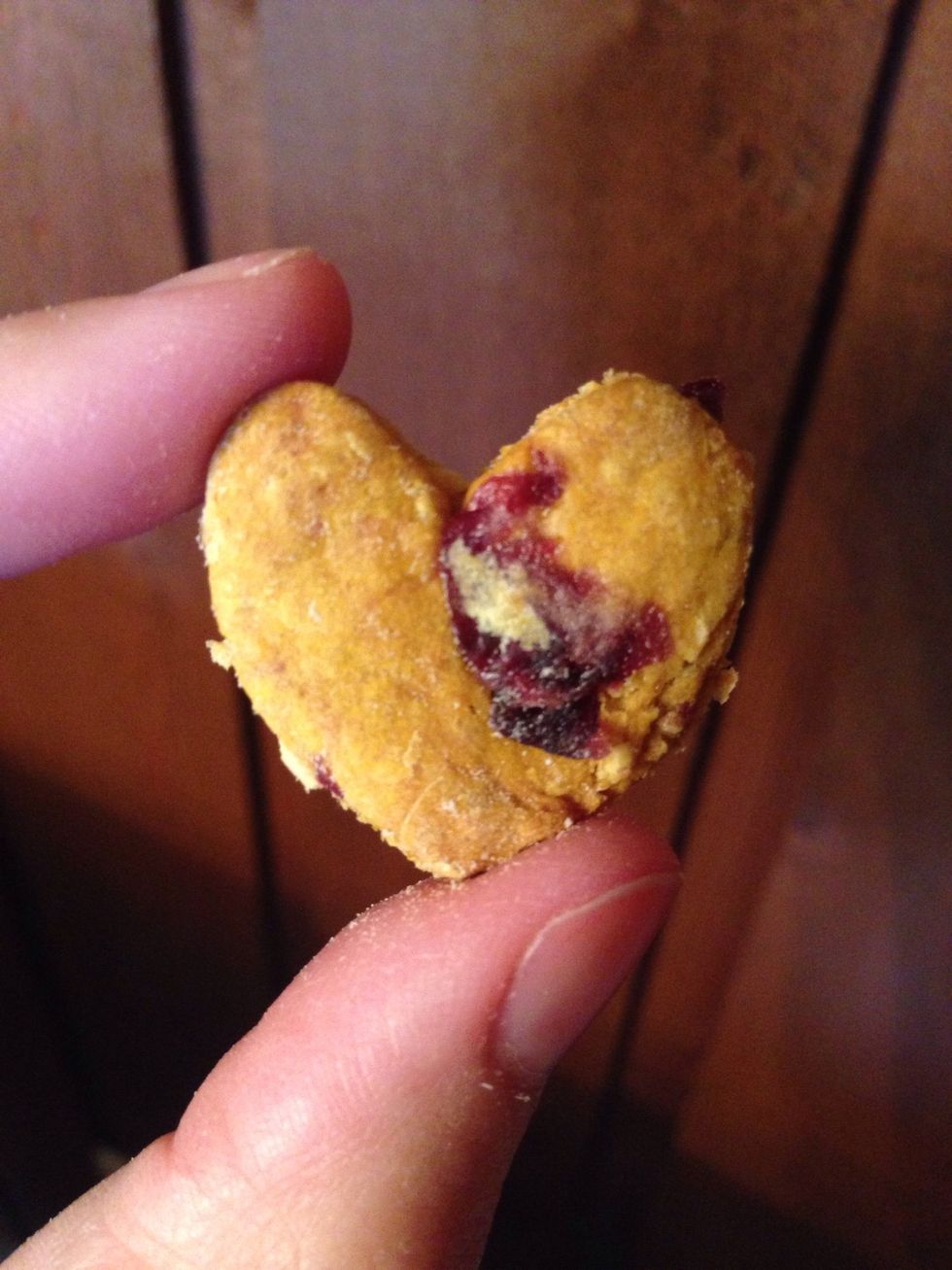 Yum!
Puppy approved! :)
1 1/2 cups oat flour (ground old-fashioned oats)
1 1/2 cups white or whole wheat flour
3/4 cup dried cranberries (NOT raisins)
1 cup pureed pure pumpkin
2 large eggs
1/2 cup peanut butter
Andrea Beres
I'm a preschool teacher with a love of baking! I hope you enjoy these recipes as much as I do :)