Make Homemade Christmas Butter Mince Pies
28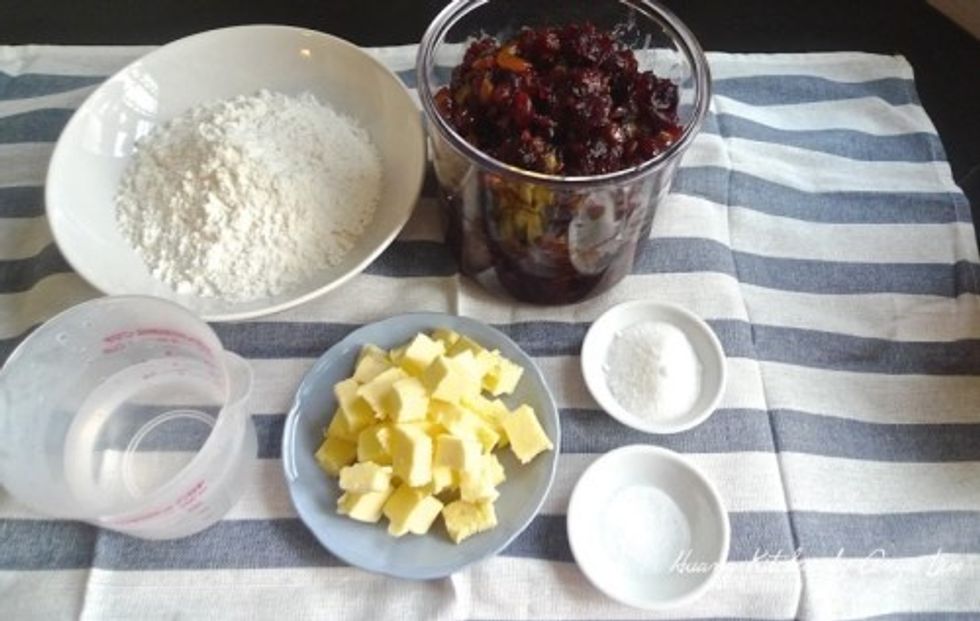 Prepare all ingredients needed to make the mince pies.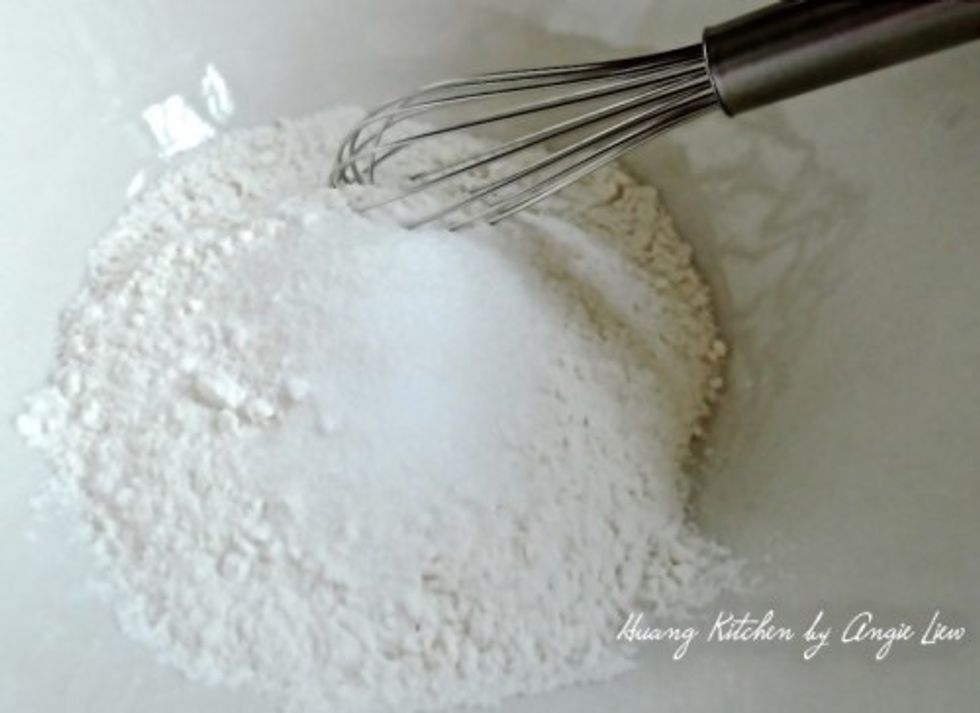 In a large mixing bowl, add all-purpose flour, sugar and salt. Whisk all these dry ingredients together until well combined.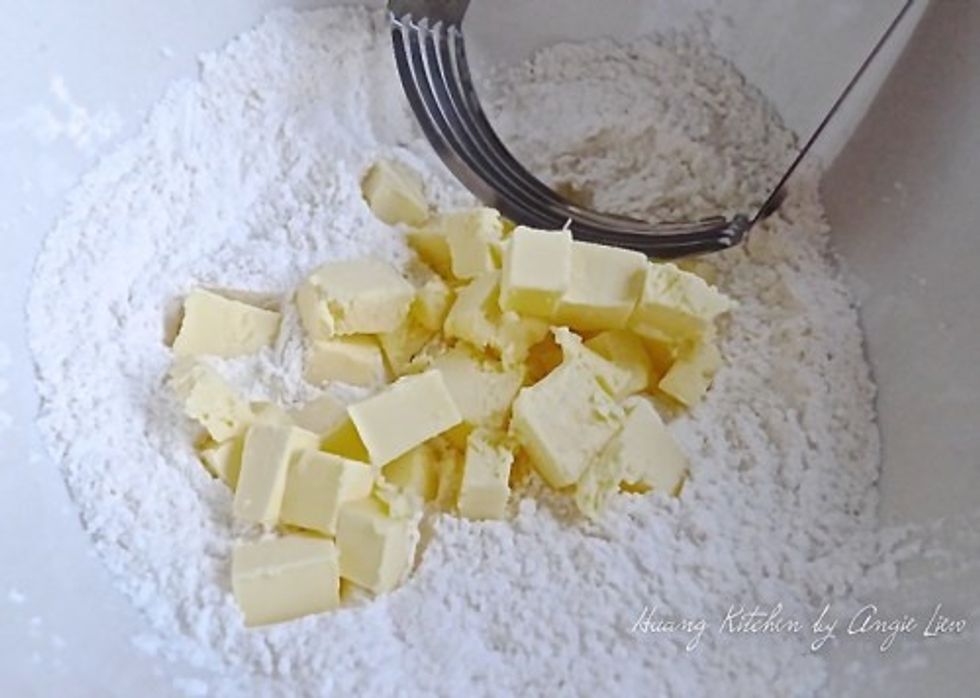 Using a pastry cutter, cut the cold butter into the flour. You can also use a food processor to do this.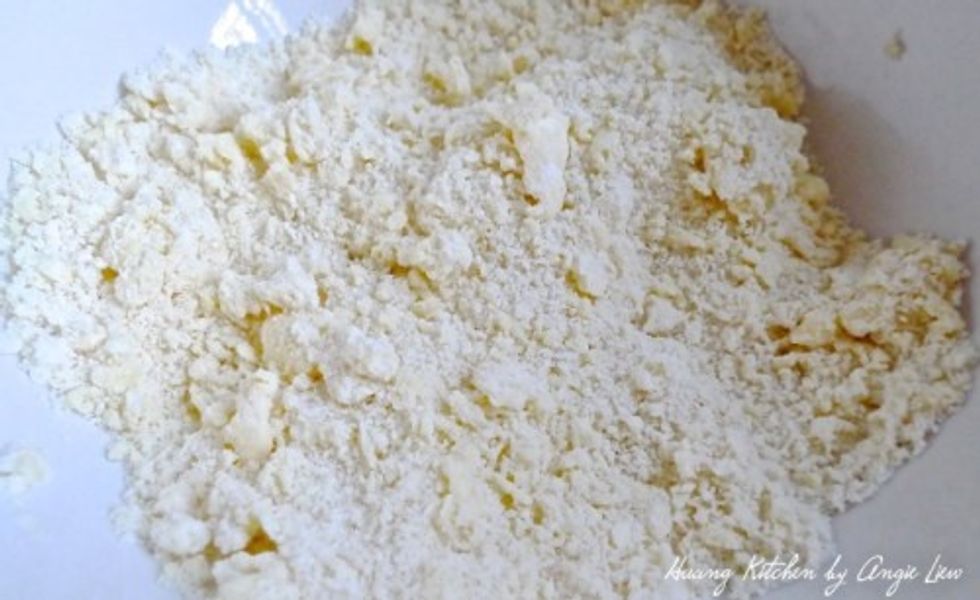 Cut till flour mixture resembles coarse crumbs.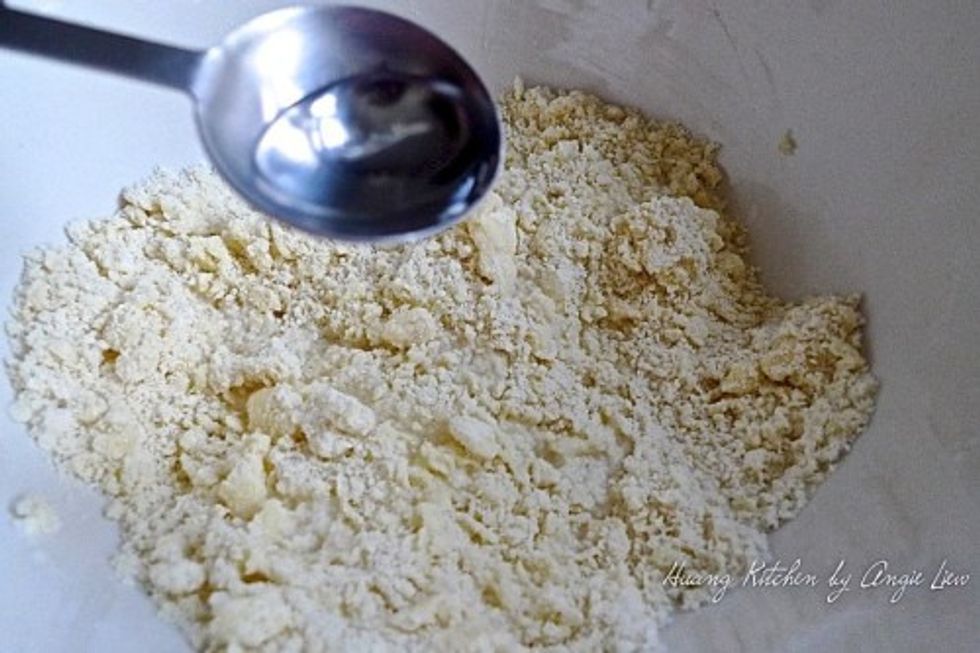 Add ice cold water, a tablespoon at a time, into the flour mixture.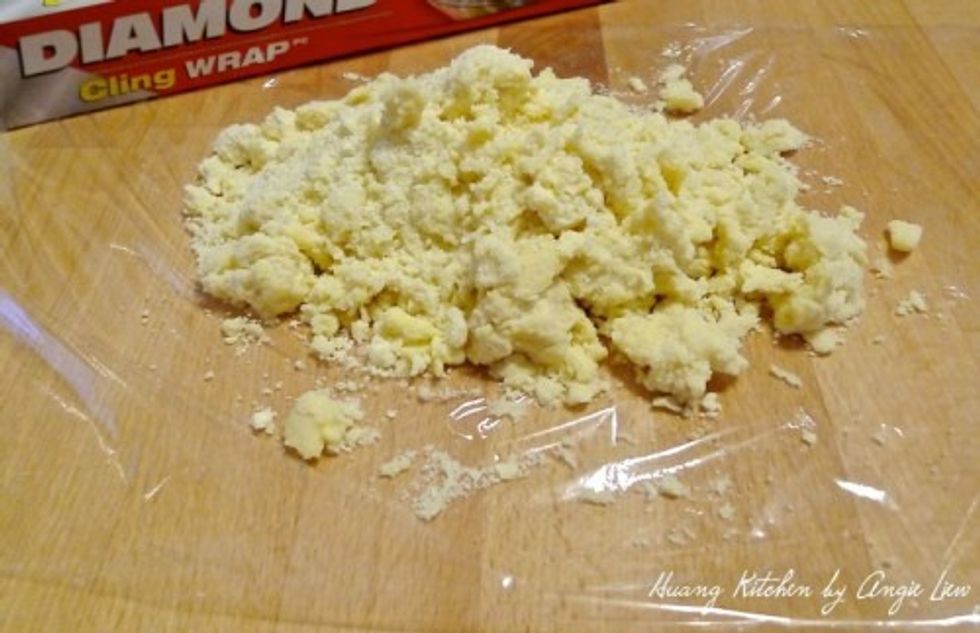 Mix just until the pastry comes together when pinched. Then turn the dough onto the top of plastic wrap on a work surface.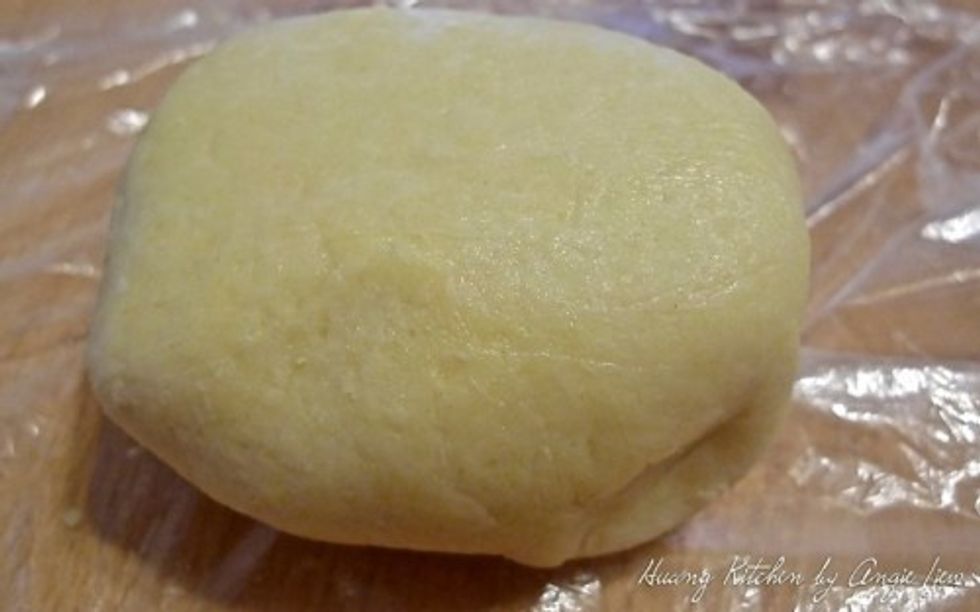 Using the plastic wrap, gather the dough together into a ball.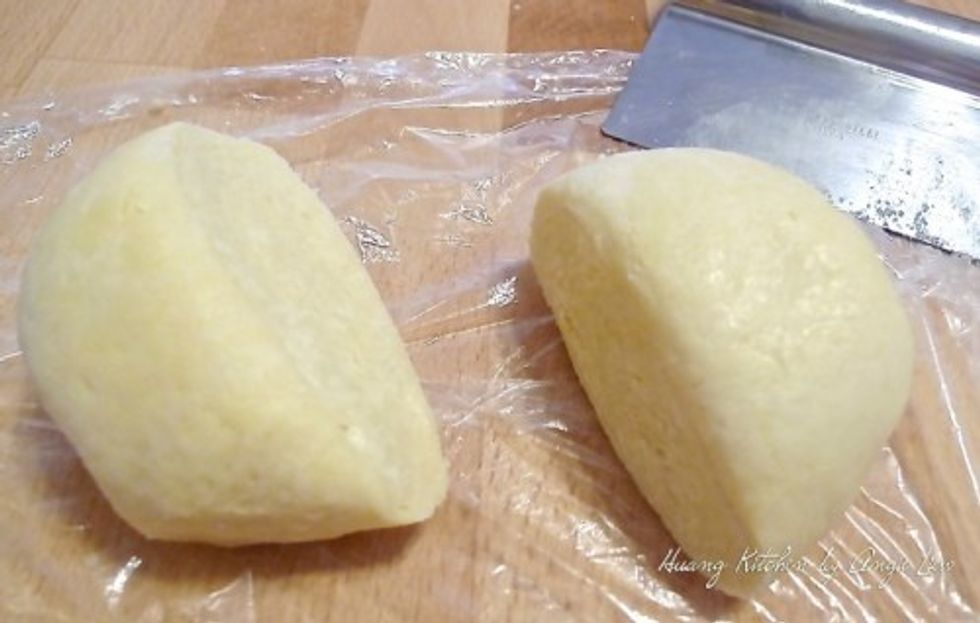 Divide the dough pastry in half for easier handling.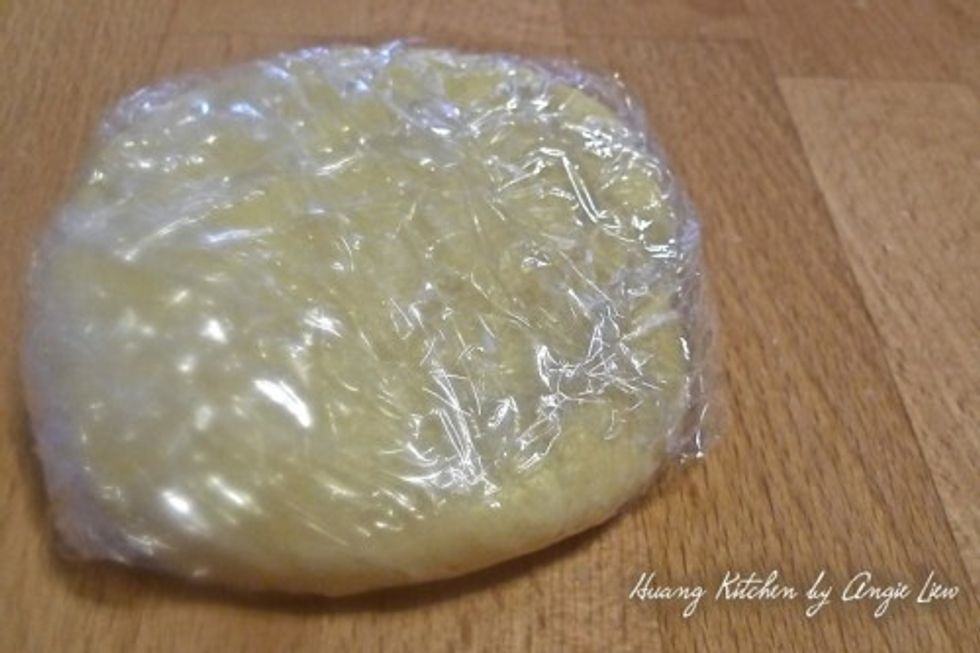 Flatten each half into a round dough. Wrap them in plastic wrap and refrigerate for at least 15 minutes to 30 minutes, or until its firm enough to be rolled.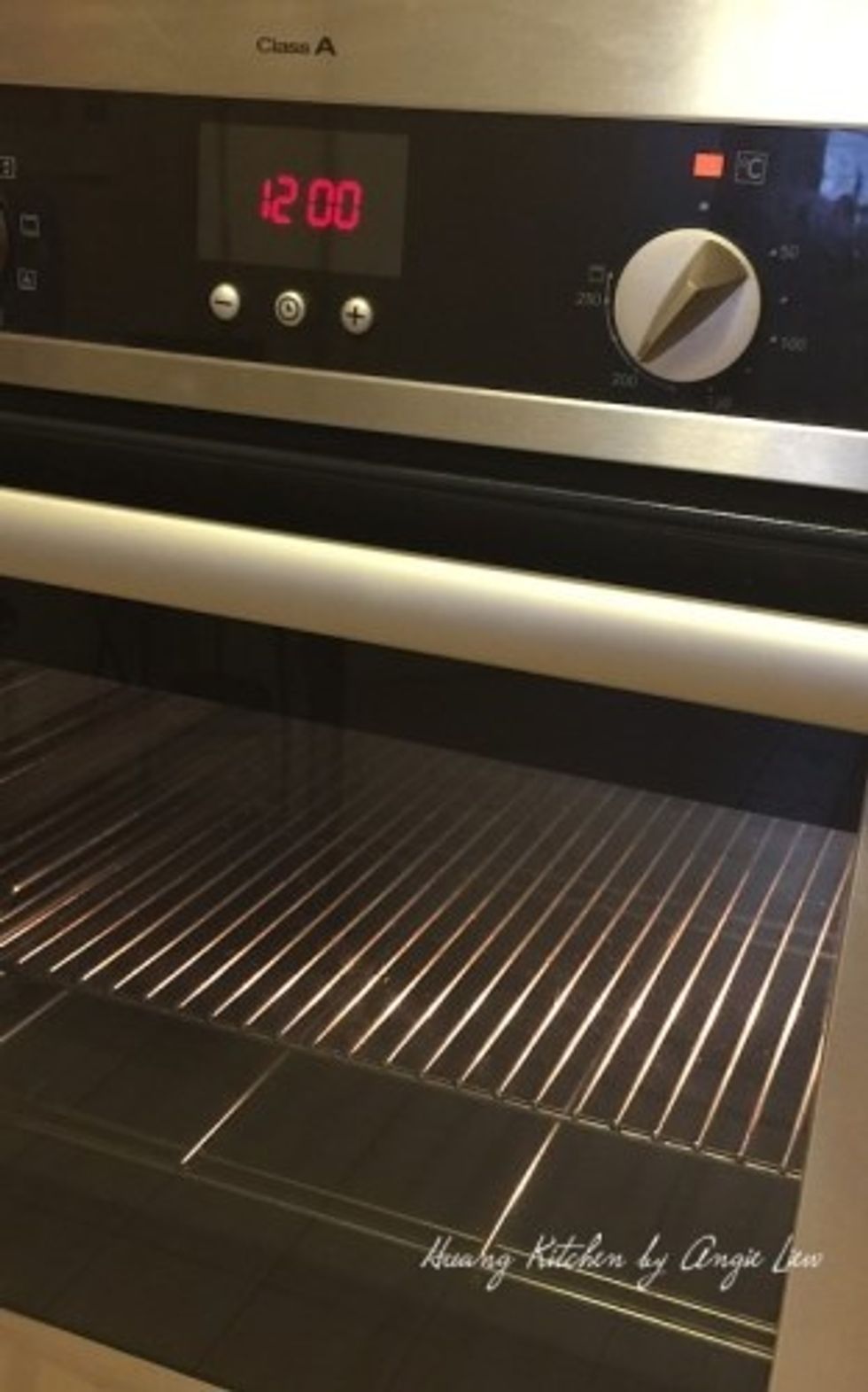 When the pastry is ready to be rolled, preheat oven to 200 degree C (400 degree F)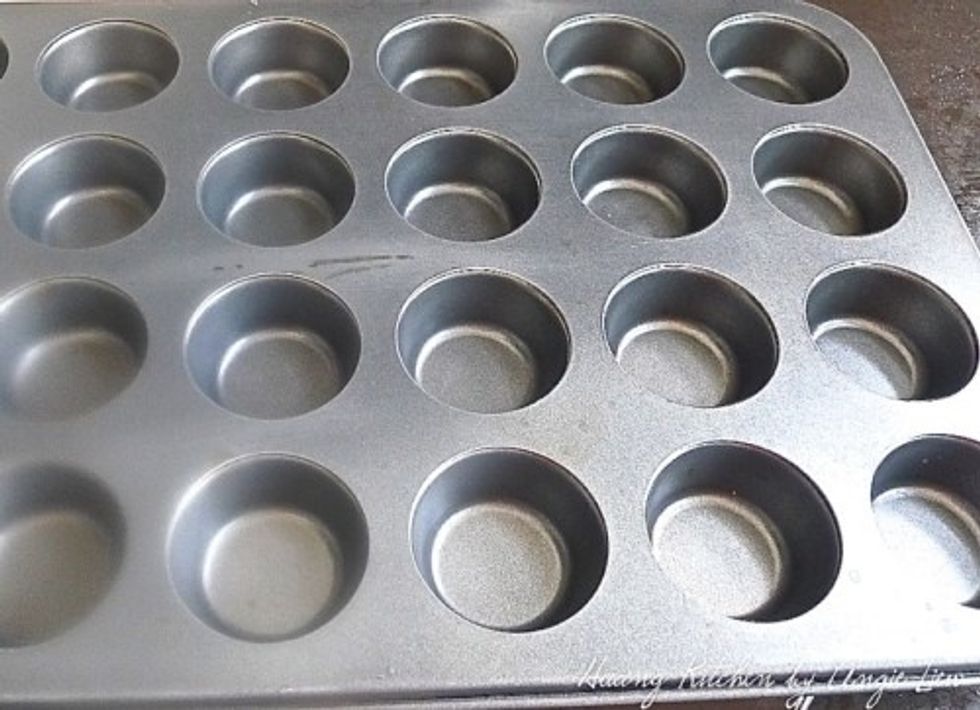 Have ready a non-stick 24 mini muffin pan.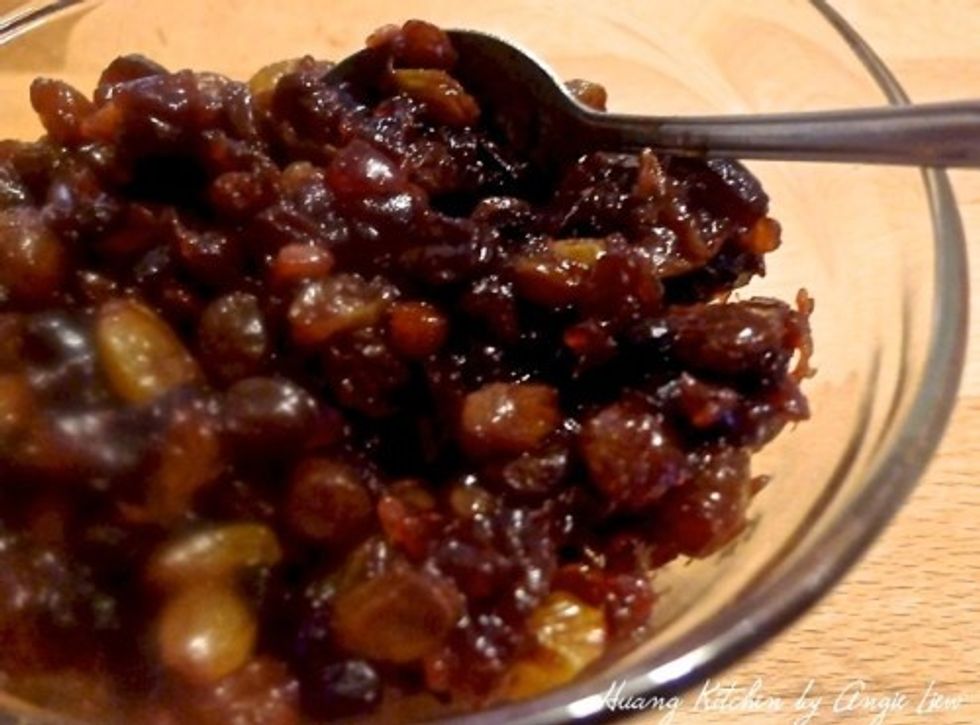 Have also ready your own homemade mincemeat or a really good commercially made mincemeat.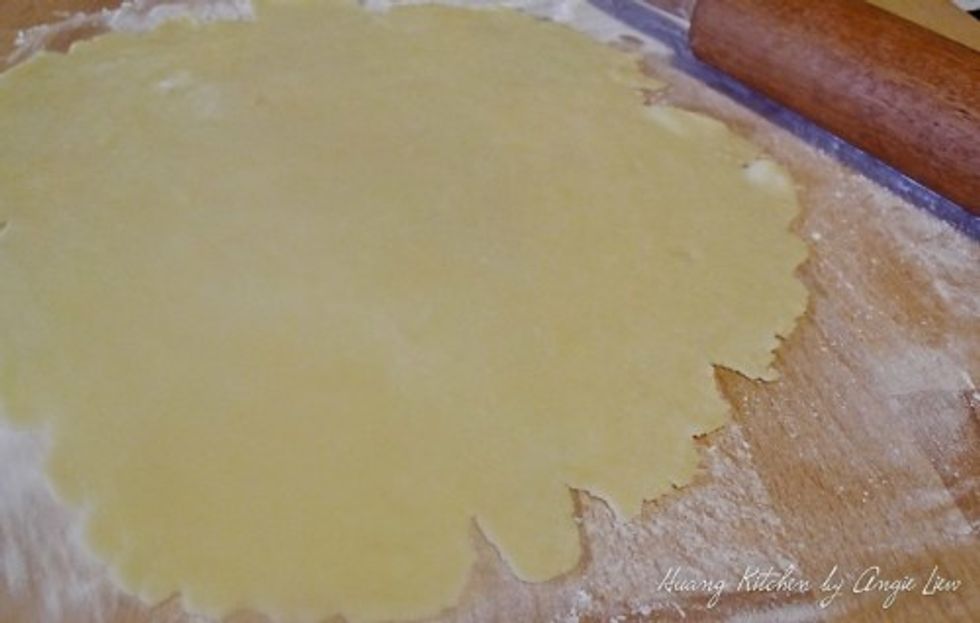 Place the chilled pastry on a lightly floured surface. Roll out each round of pastry very thin using a floured rolling pin.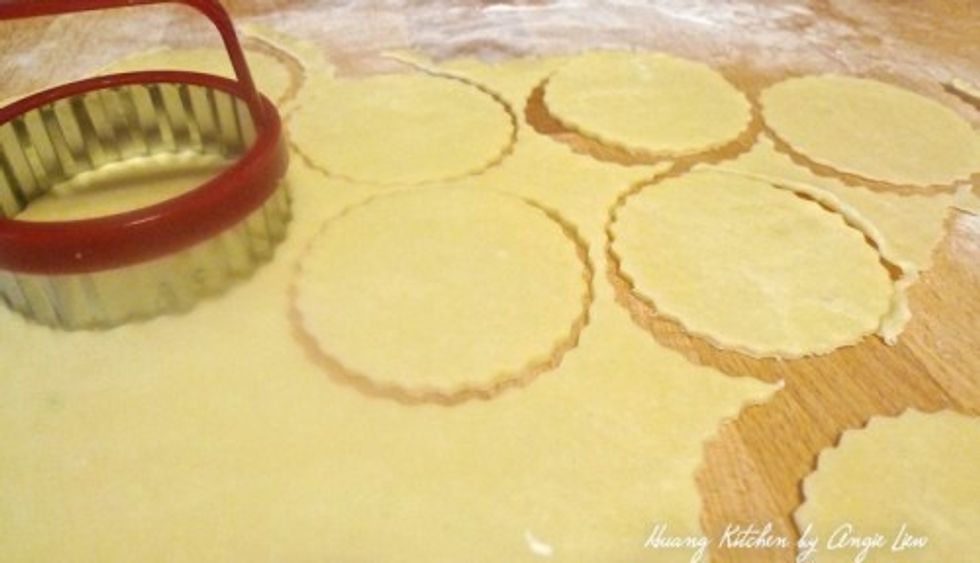 Using a round cookie cutter that's slightly bigger than the muffin cups, cut the pastry into 24 rounds.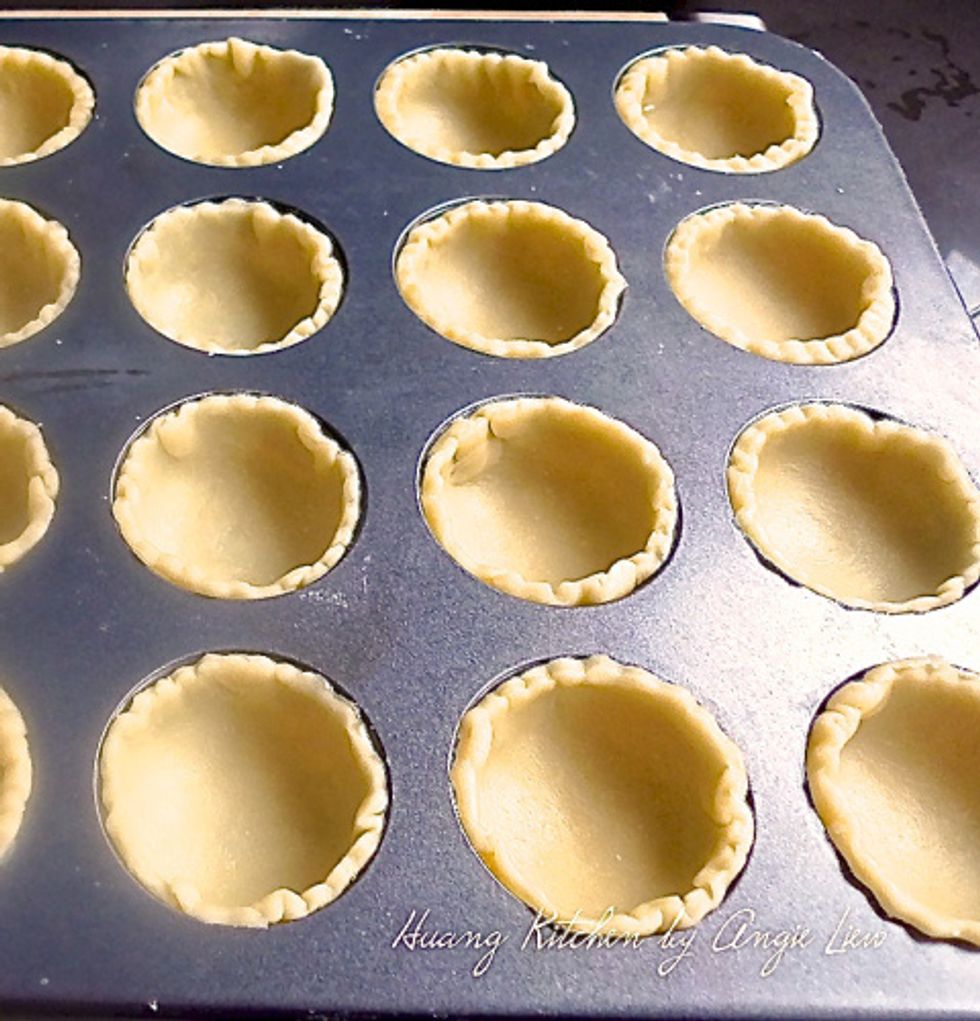 Gently place the rounds into the muffin cups.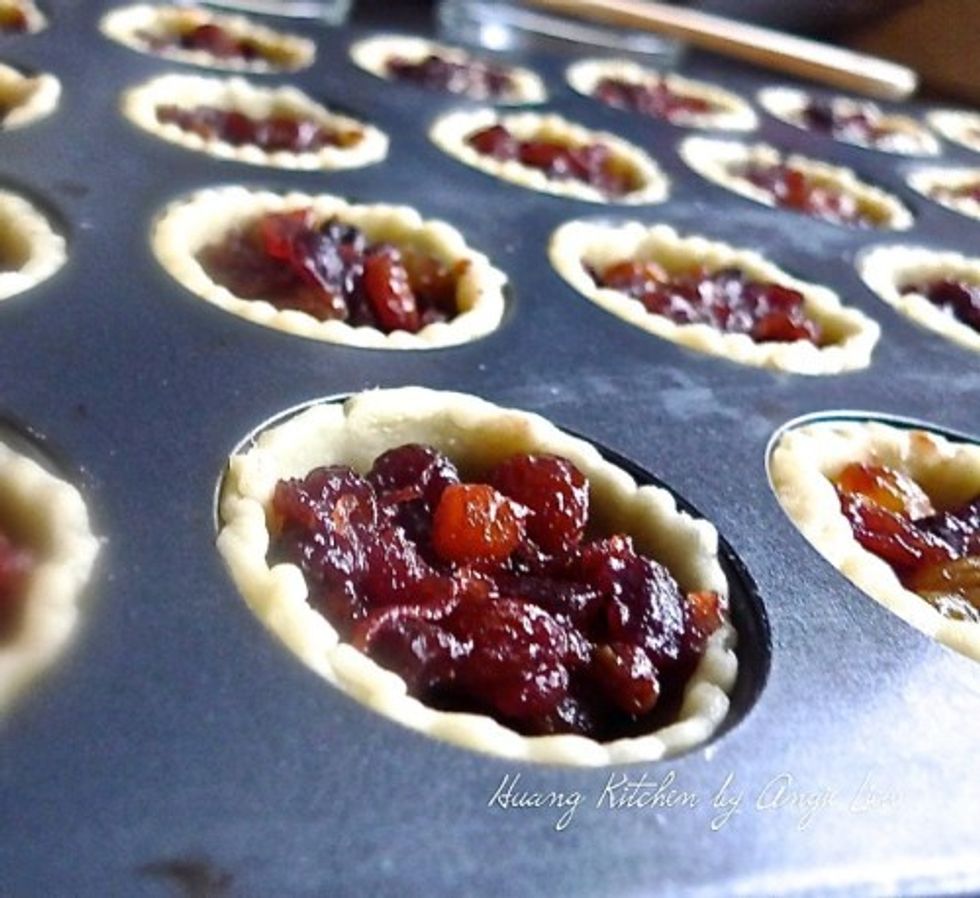 Then top with a heaping teaspoon of mincemeat.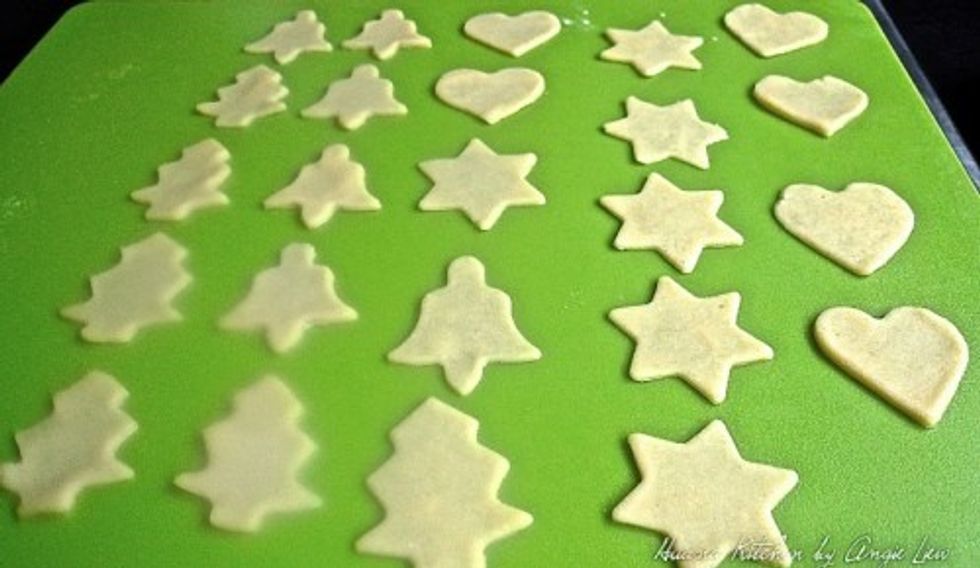 Using leftover scraps of pastry, reroll & cut out into smaller rounds or fancy shapes using a smaller cookie cutter as lids for the pies.Cut 24 rounds or fancy shapes.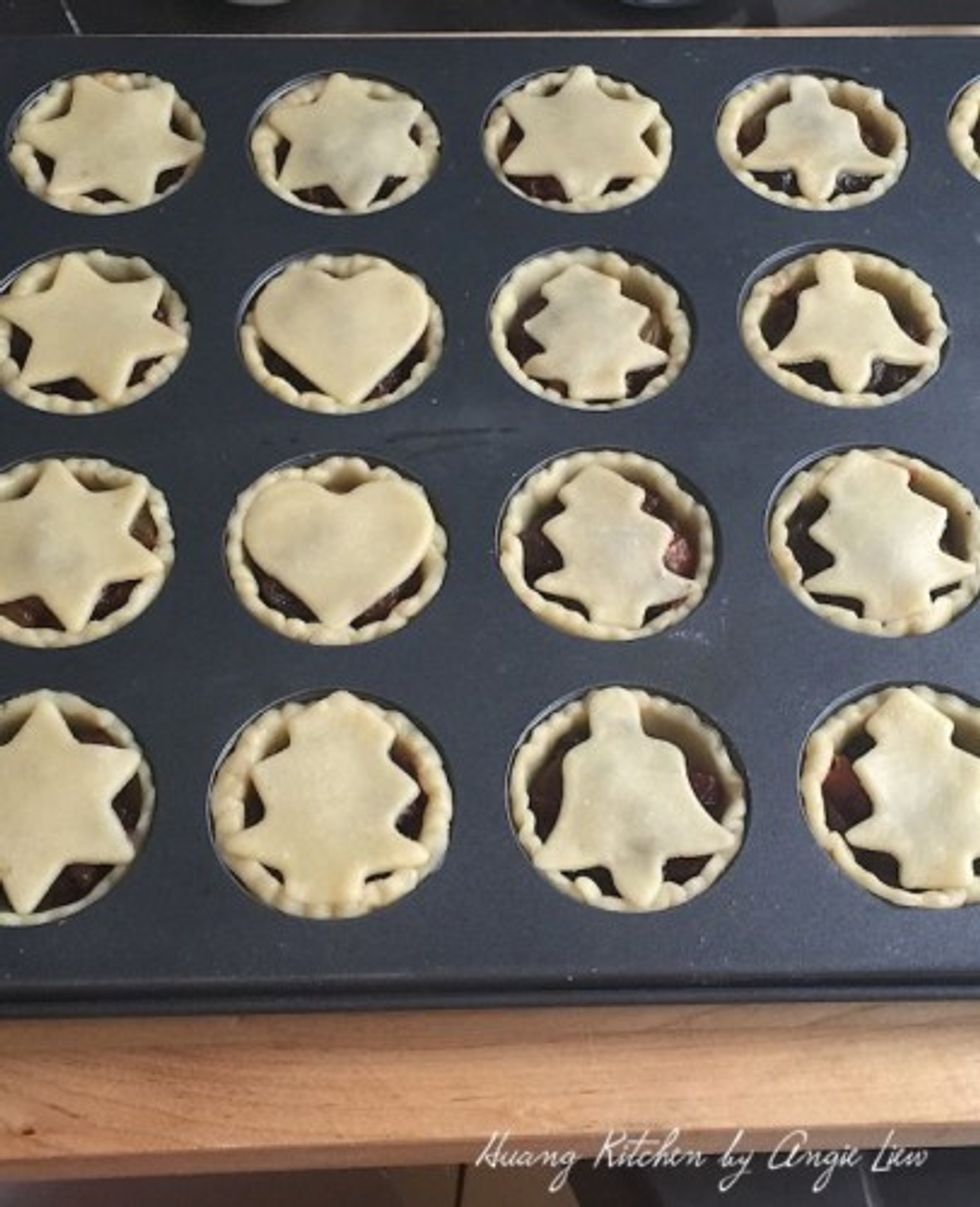 Place on the top of the mincemeat.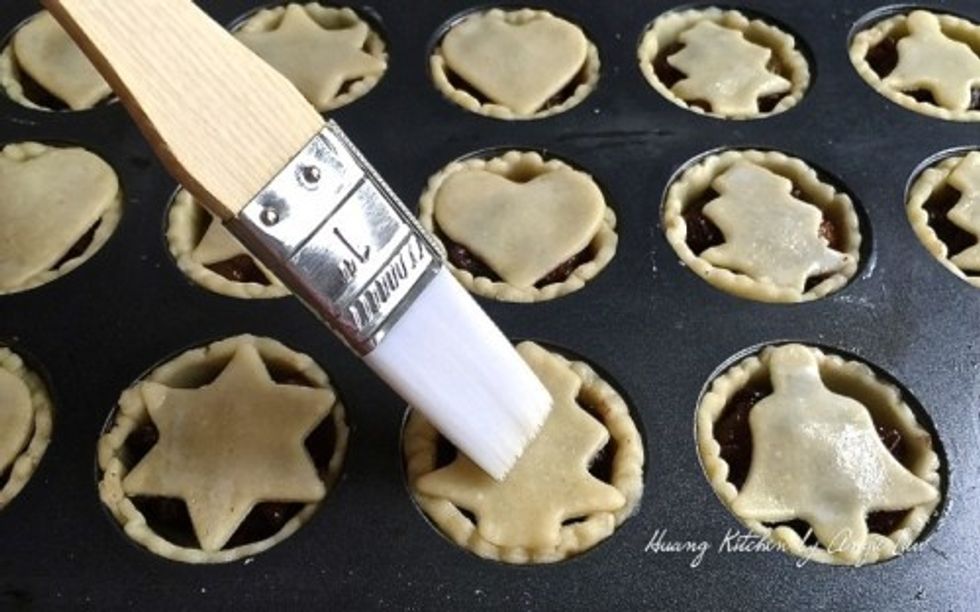 Brush the top of the pastry with a little milk (this helps with browning)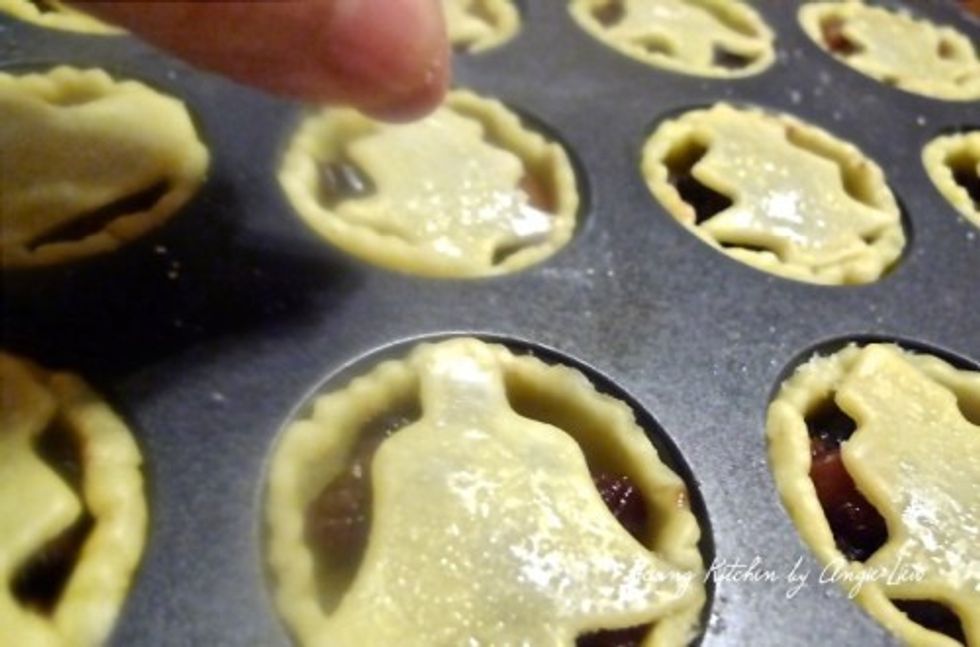 Then sprinkle with granulated sugar.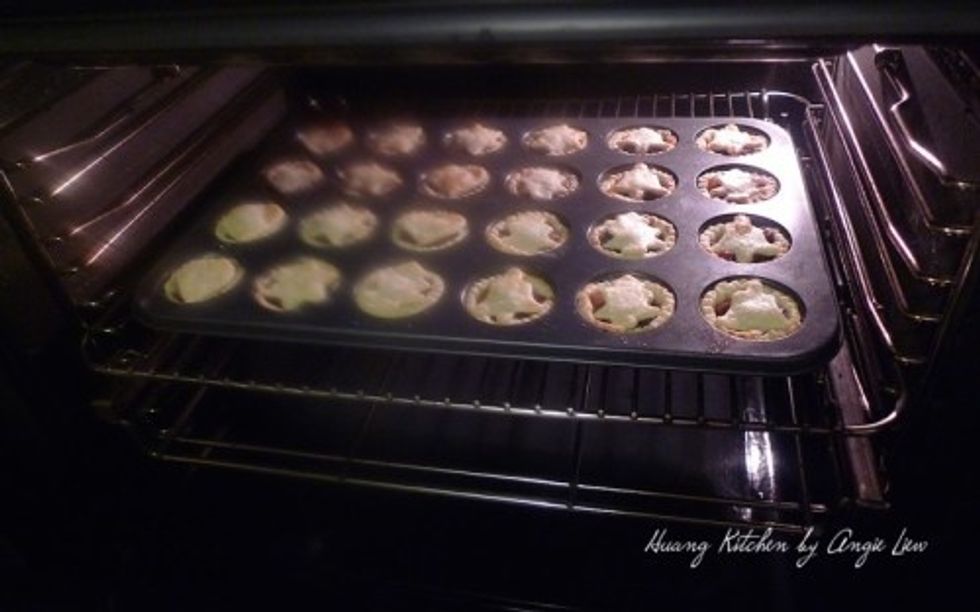 Place in the preheated oven and bake for 15 minutes or until the pastry has lightly browned.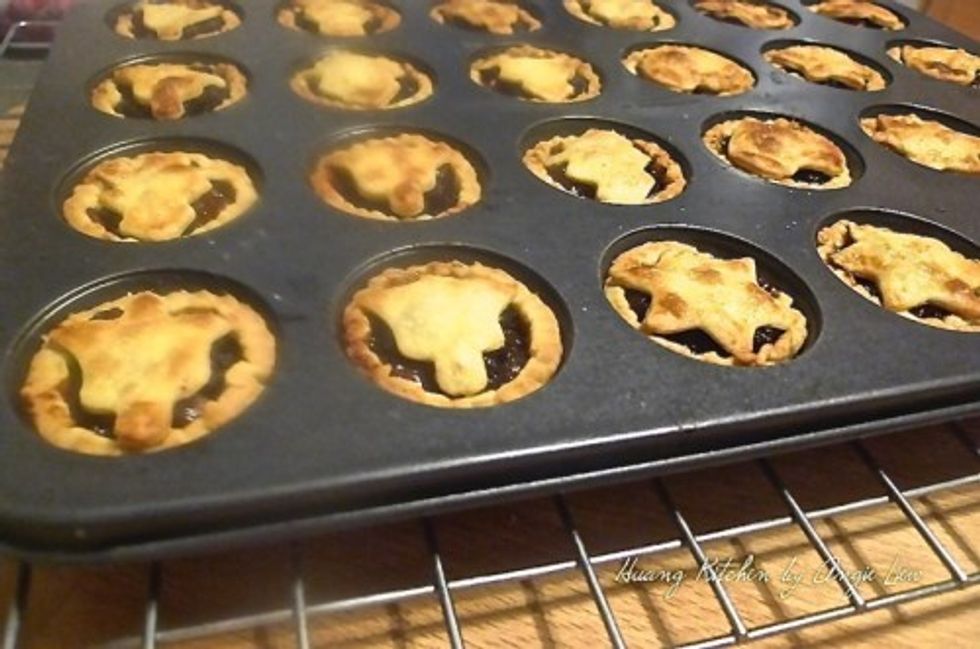 Remove the muffin pan to cool after that on a wire rack.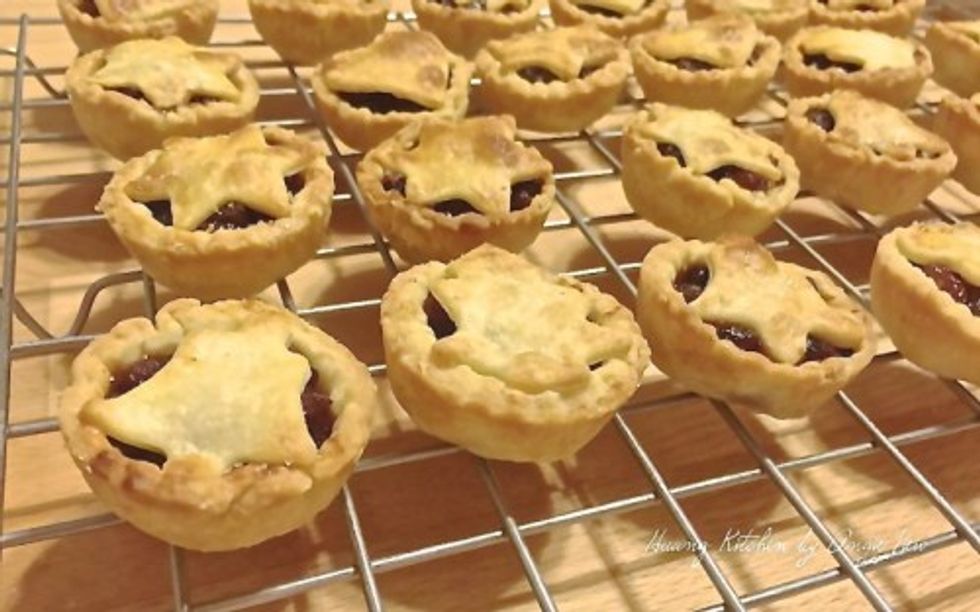 Then transfer the mince pies to cool on wire rack.
If desired, dust with some icing sugar before serving.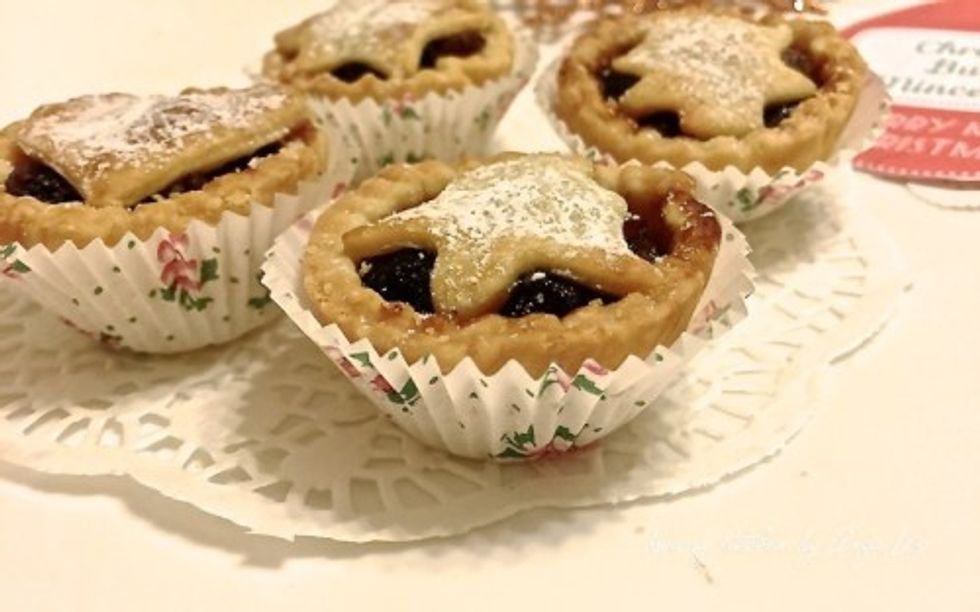 Mince pies are really delicious served warm or cold on their own. It tastes especially good with a gentle warming in the oven just before serving.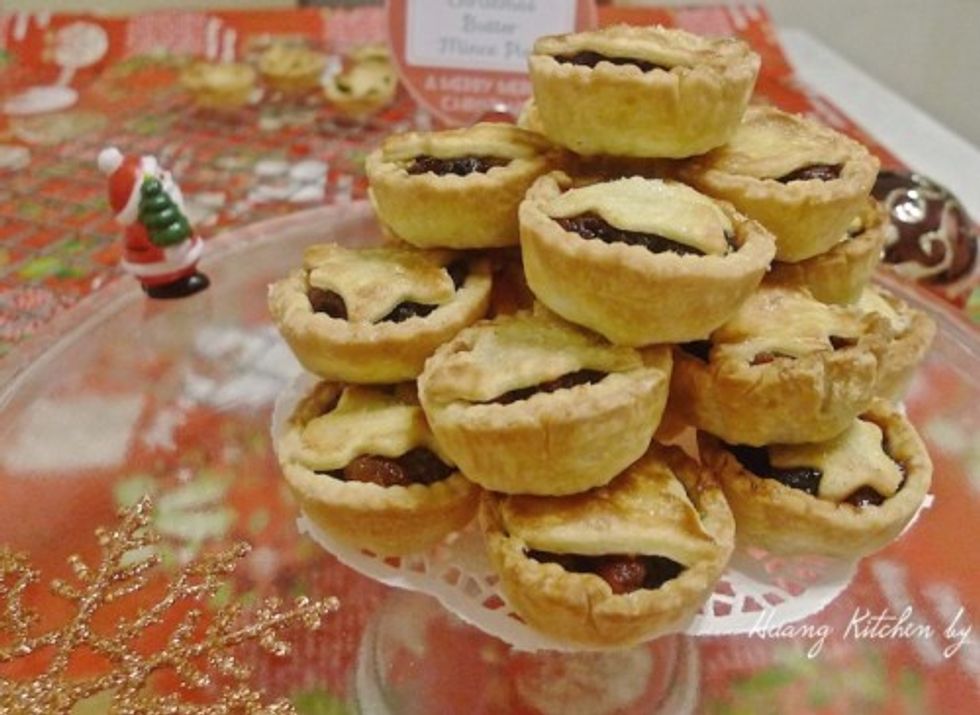 Treat your family and friends with this wonderful dessert for the holidays and on Christmas. They are so good that even those who do not care for mincemeat pie just loves it.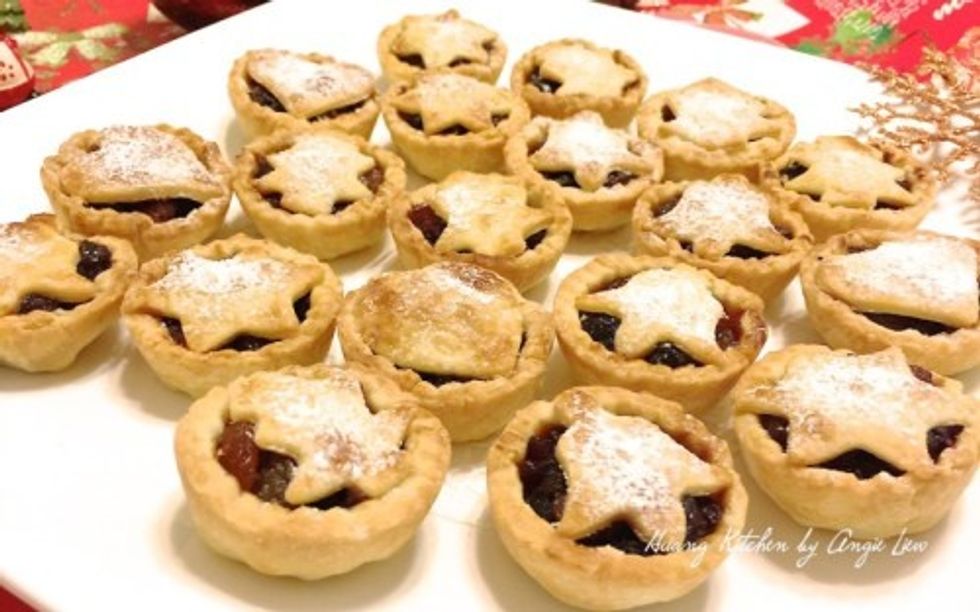 You may need to make lots of them as they are just so delicious. For more please visit http://www.huangkitchen.com/homemade-christmas-mince-pies
1/4c All-purpose flour
1.0Tbsp White sugar
1/2tsp Salt
1/2c Cold butter, cut into cubes
3.0Tbsp Ice cold water
1/2c Mincemeat, homemade or store bought
Huang Kitchen
For more step-by-step recipes and cooking tips, visit my website at \nhttp://www.huangkitchen.com