Boil chicken for 20 minutes to cook through.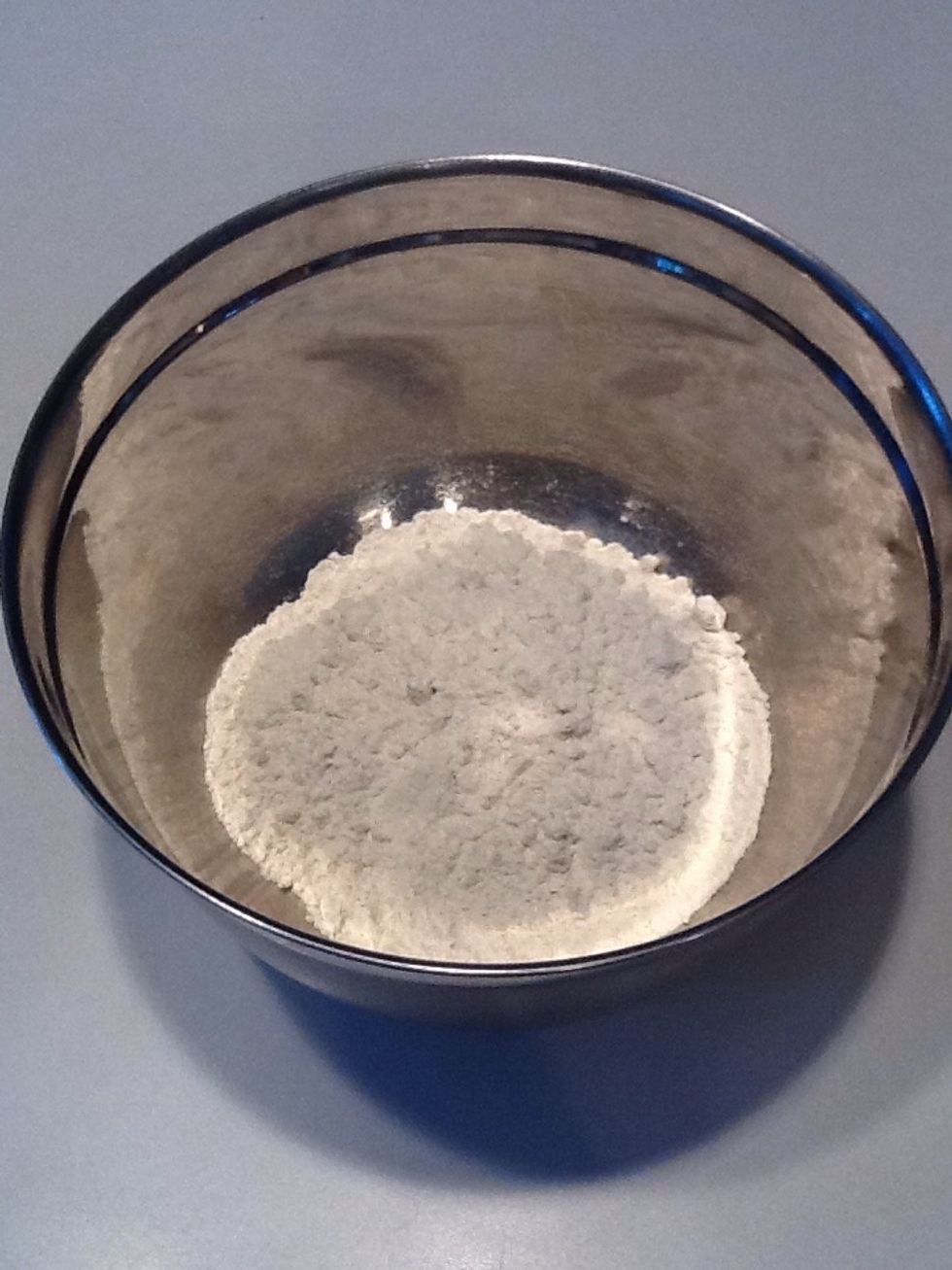 In separate bowl, add flour.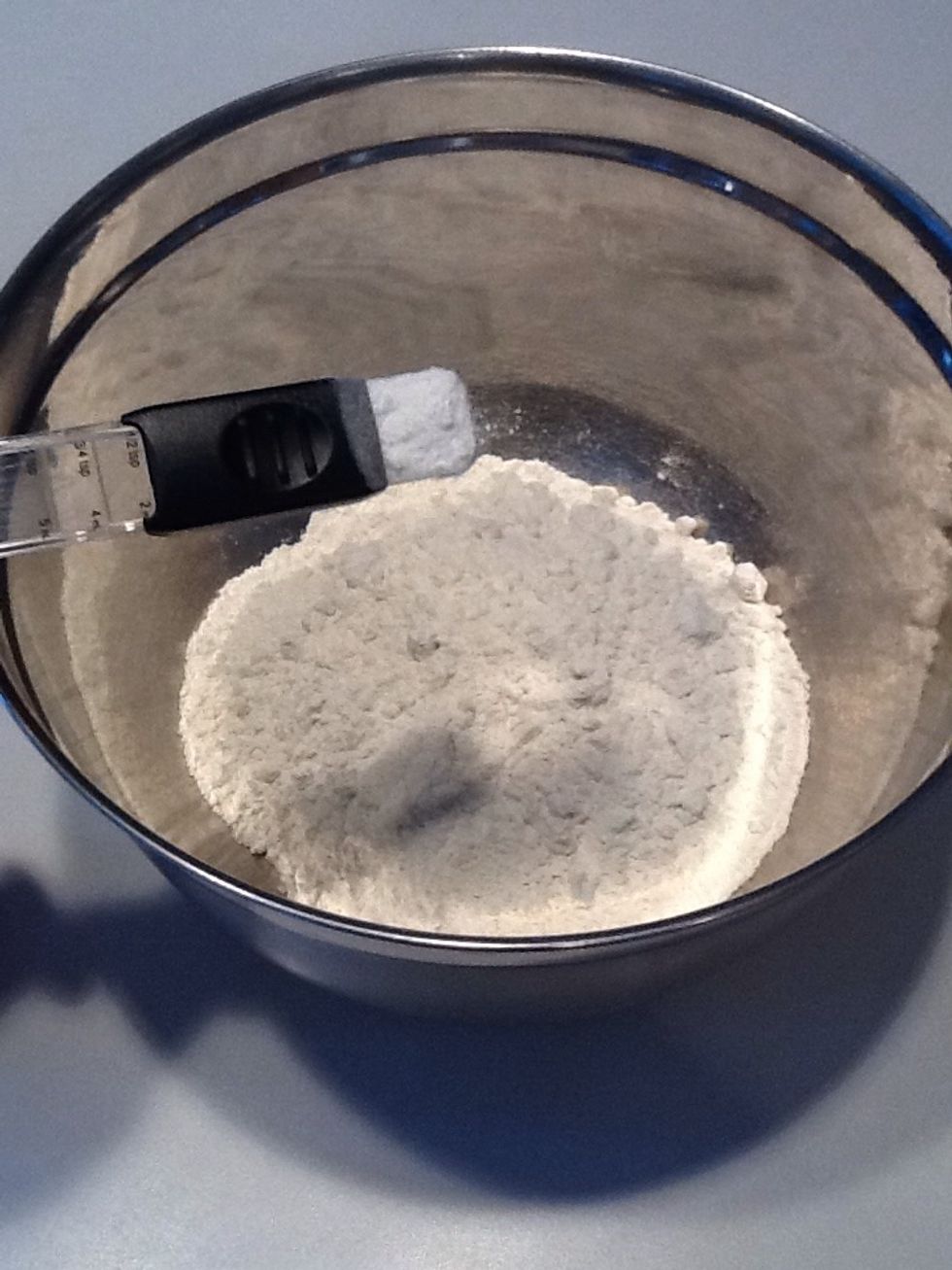 Add baking powder and stir.
Add butter. Mix butter into the flour using your fingers or a pastry cutter. Flour should become crumbly.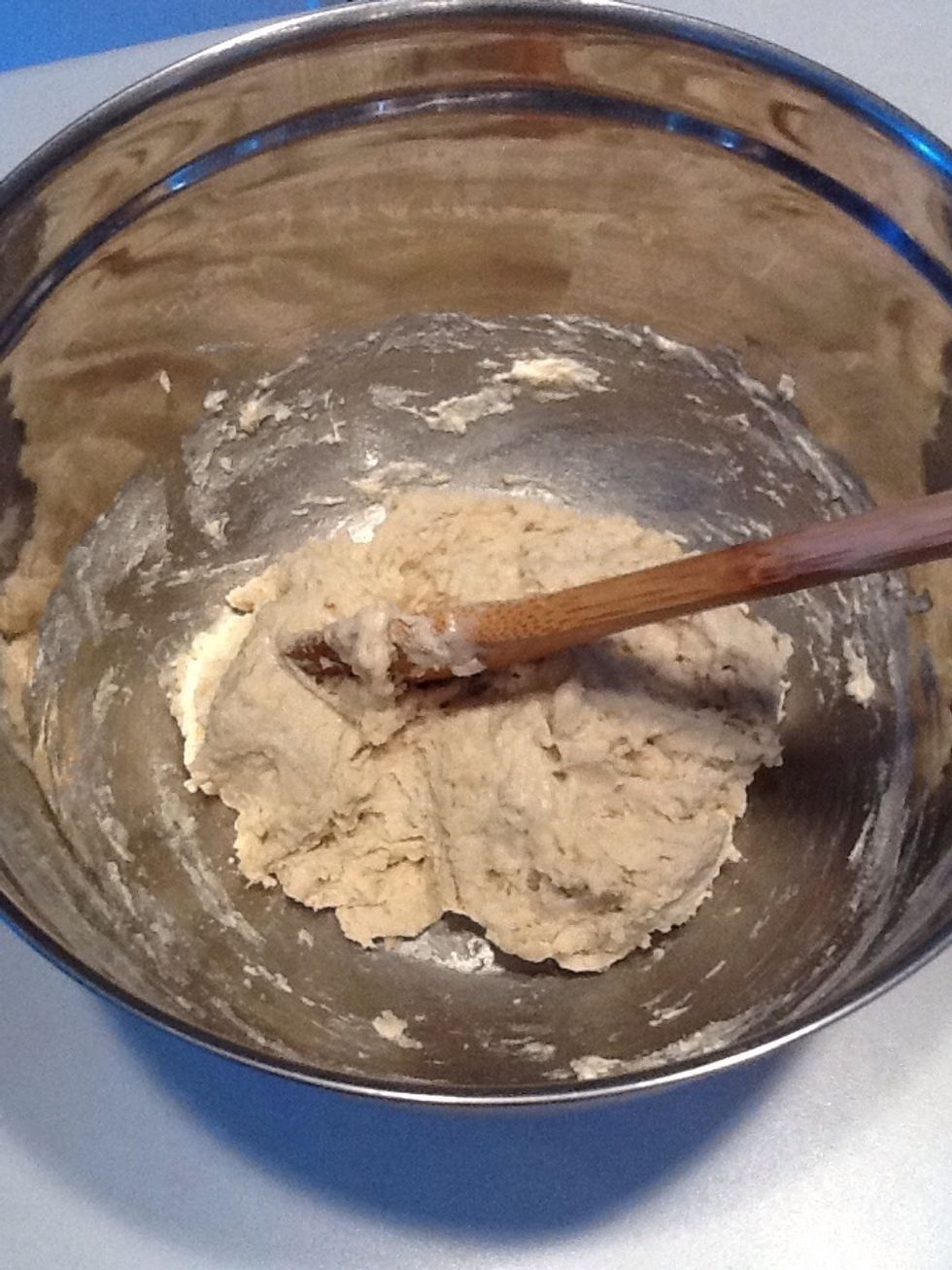 Add a little less than 1 cup of milk and stir well.
Add flour to your counter or cooking workspace. Coat rolling pin with flour.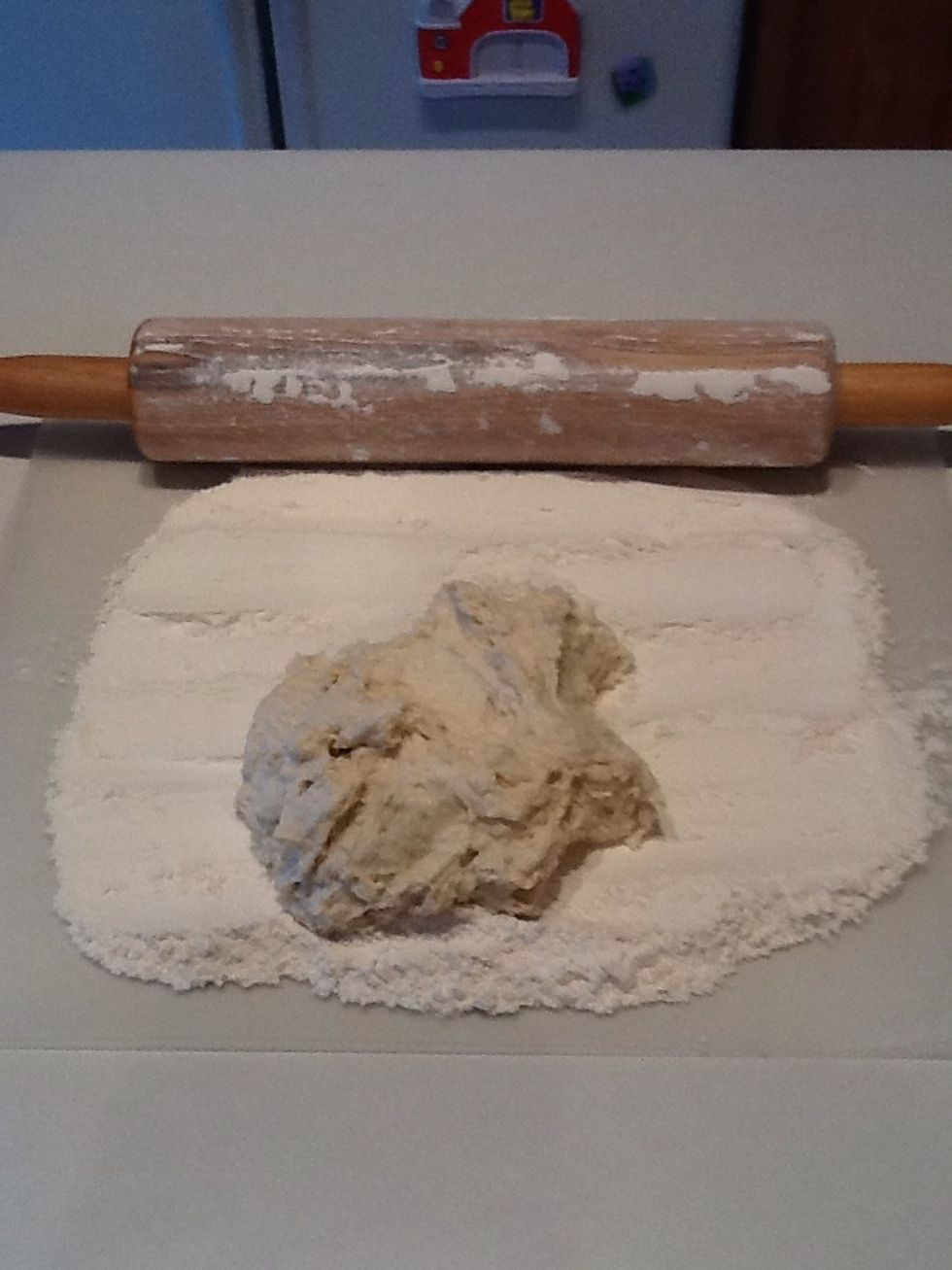 Place dough on flour and coat well. You want lots of flour on the dough.
Roll out the dough evenly.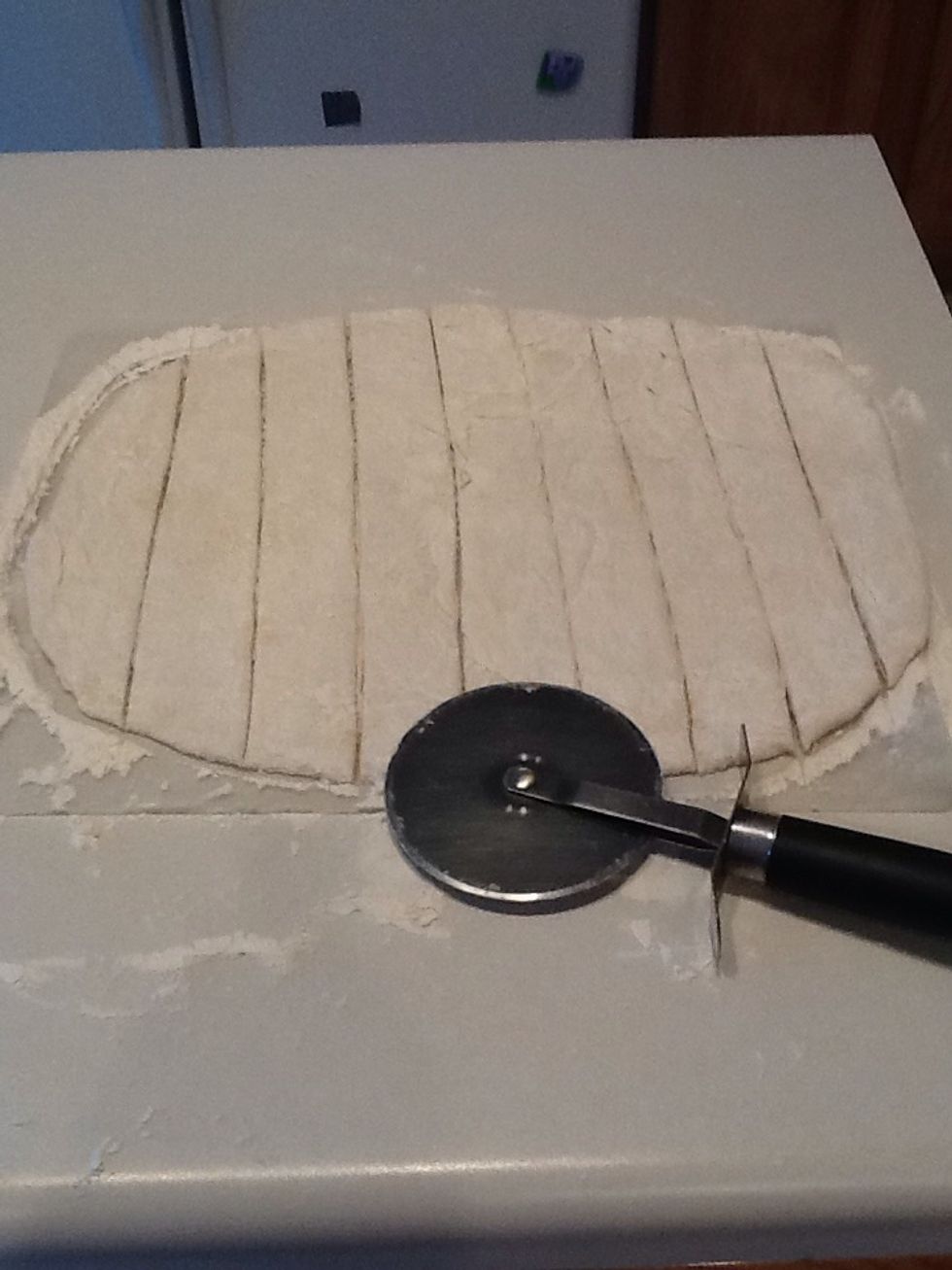 Cut long strips of dough using a pizza cutter or knife.
Cut the opposite way to make dumpling squares.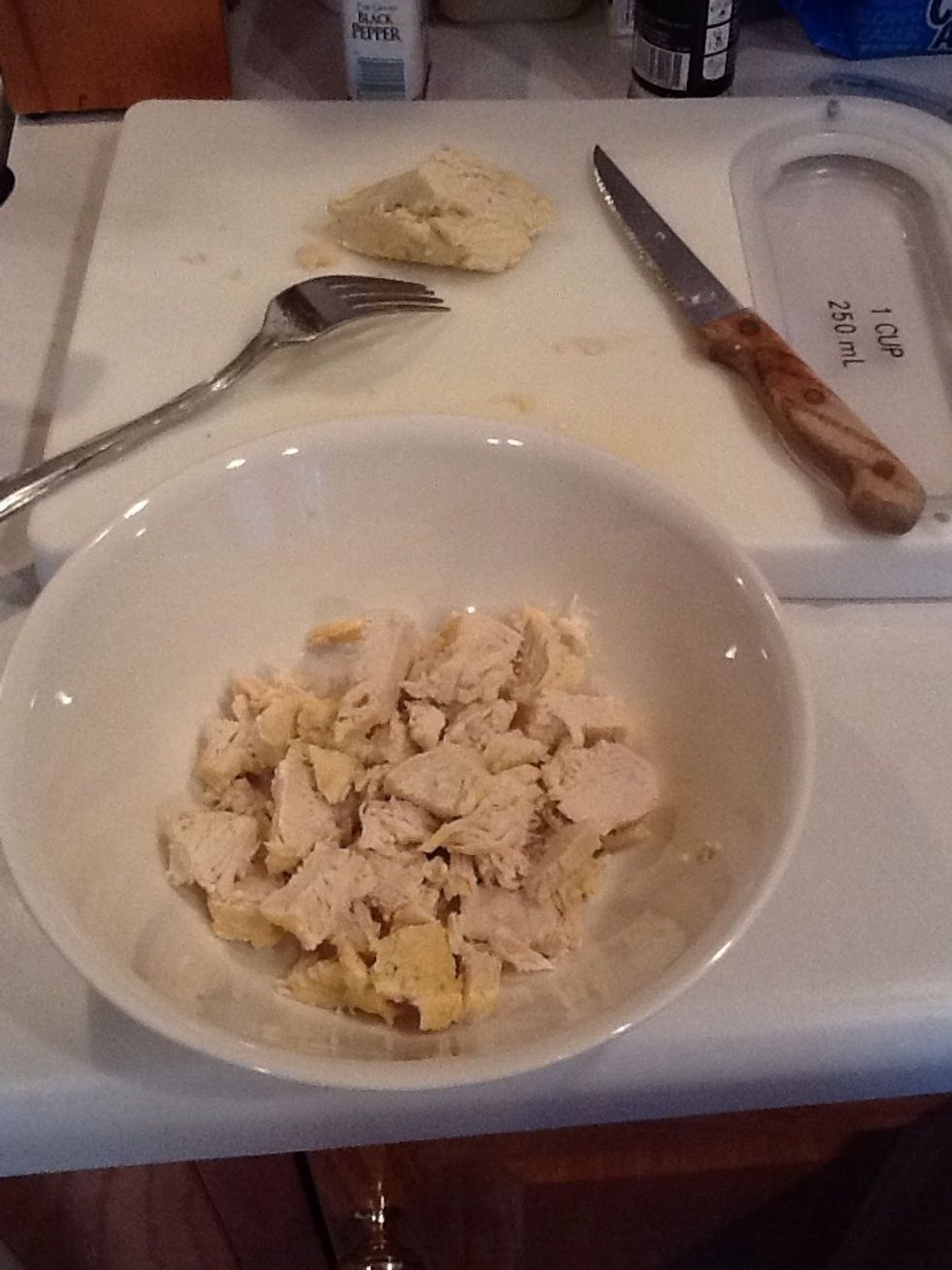 When chicken is done, remove from water and cut in bite sized chunks. Set aside.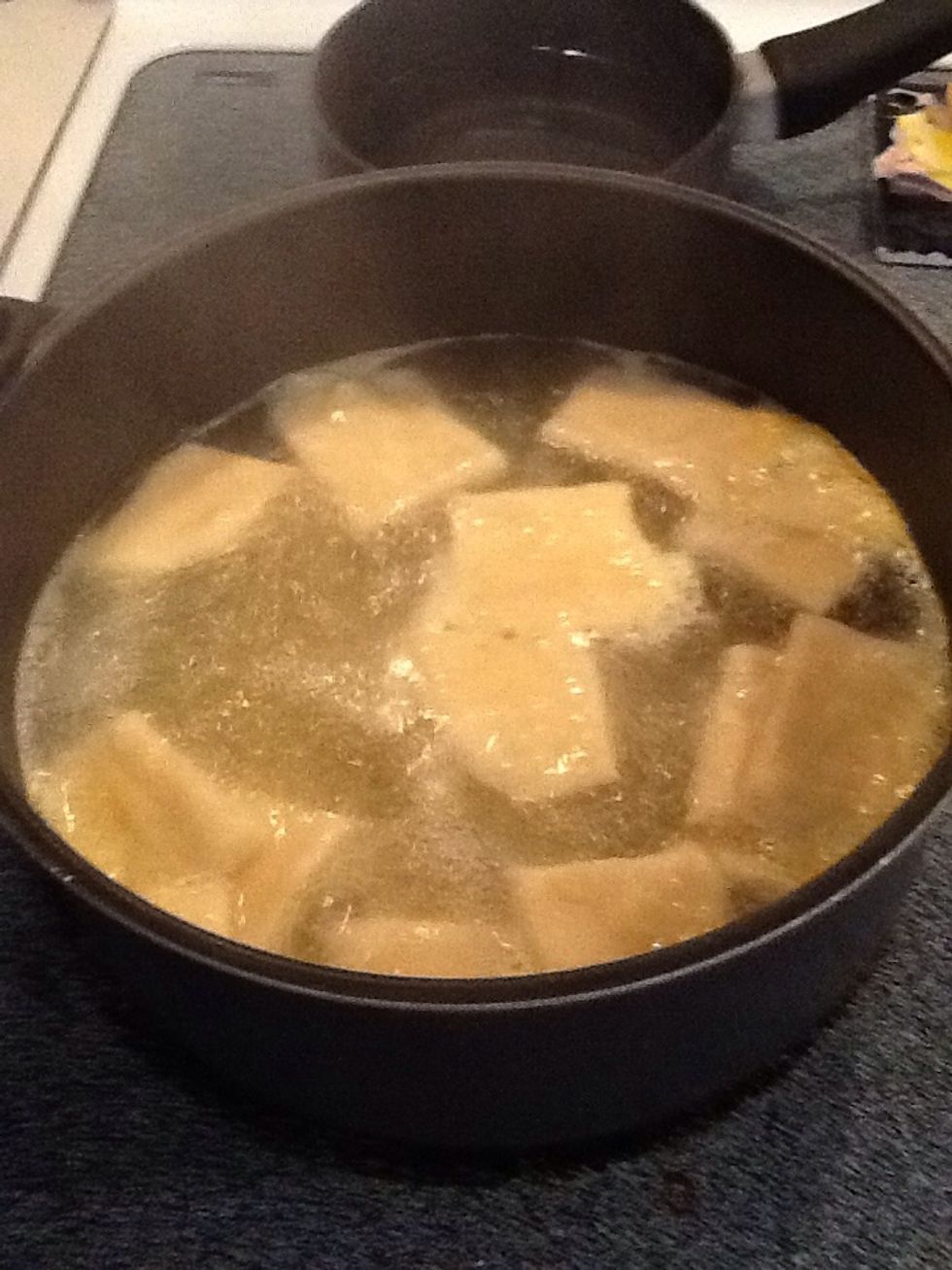 Heat chicken broth to boiling. Gently add dumplings to broth. It's good to have extra flour on the dumplings as this will help thicken the sauce.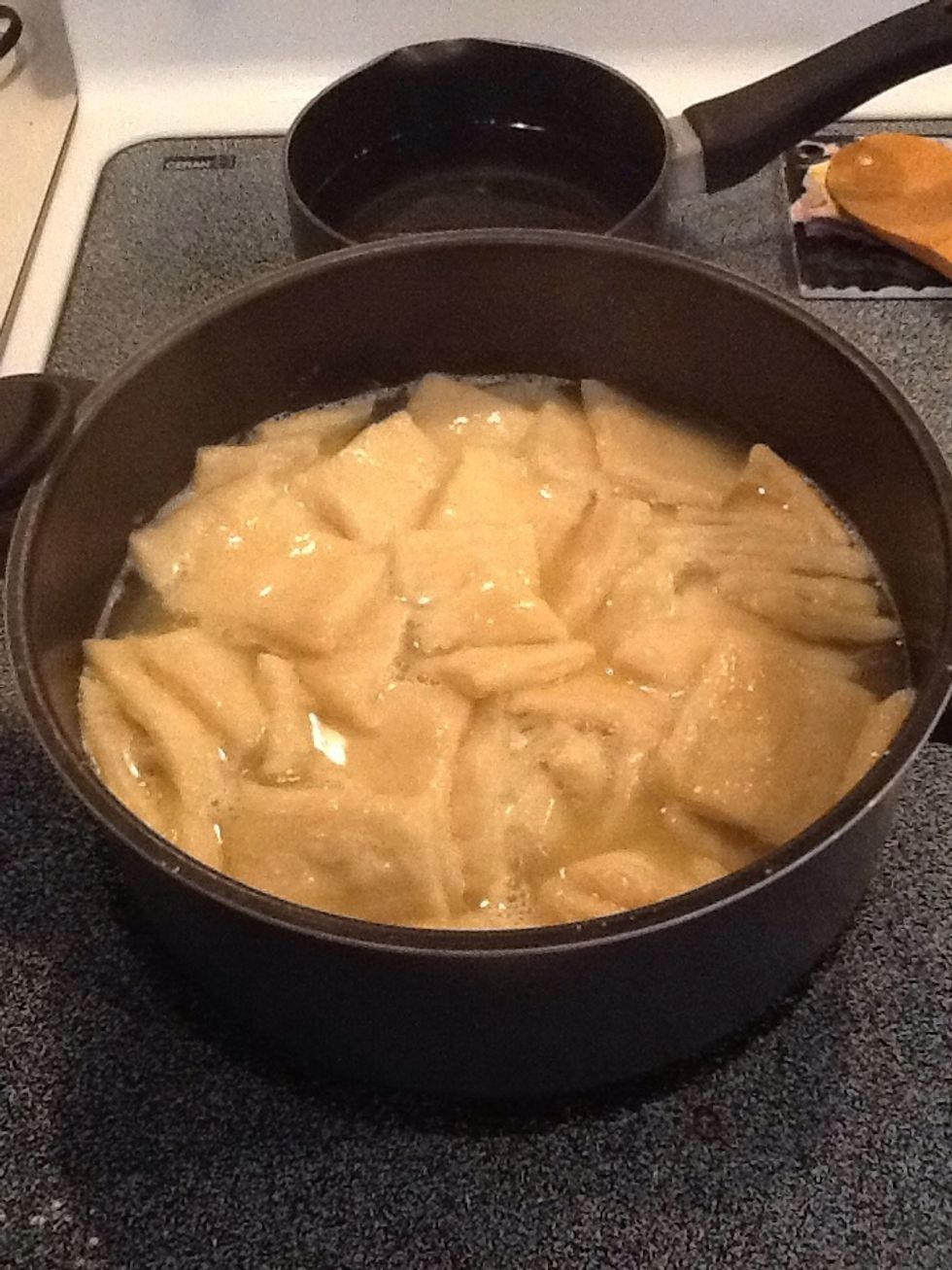 Boil dumplings for 15-20 minutes.
Sprinkle in some basil as the dumplings cook.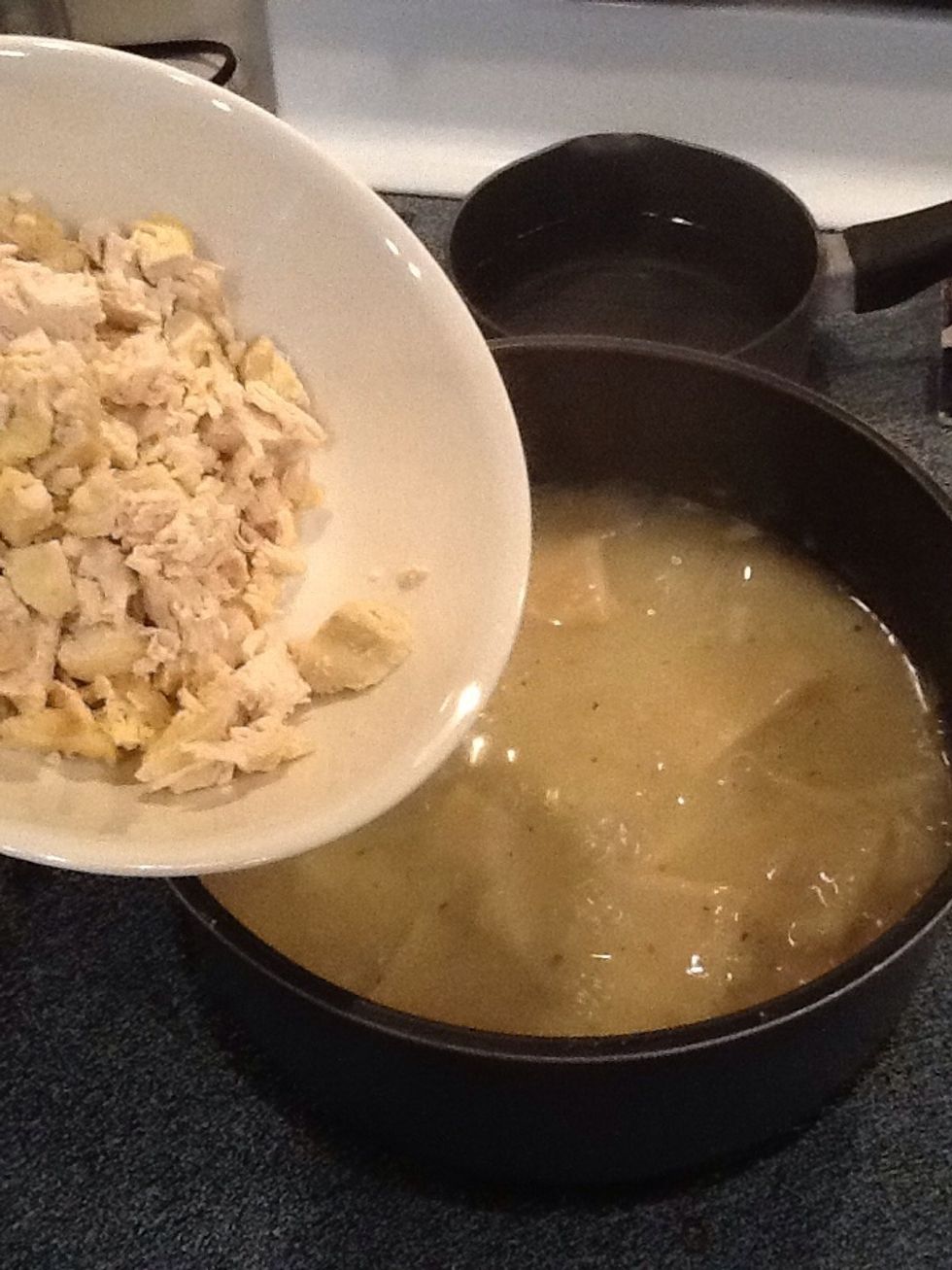 When dumplings are cooked and sauce thickened, add chicken.
Serve and enjoy!
3.0 Chicken breasts, cooked and cubed
2.0c Flour
1/2tsp Baking powder
2.0Tbsp Butter
1.0c Milk (actually a little less)
Basil
Salt and pepper to taste
8.0c Chicken broth