How to make homemade chicken, leek and potato pie
Make Homemade Chicken, Leek and Potato Pie
209
First, Season your chicken with salt and pepper, cling film and put in the fridge for later....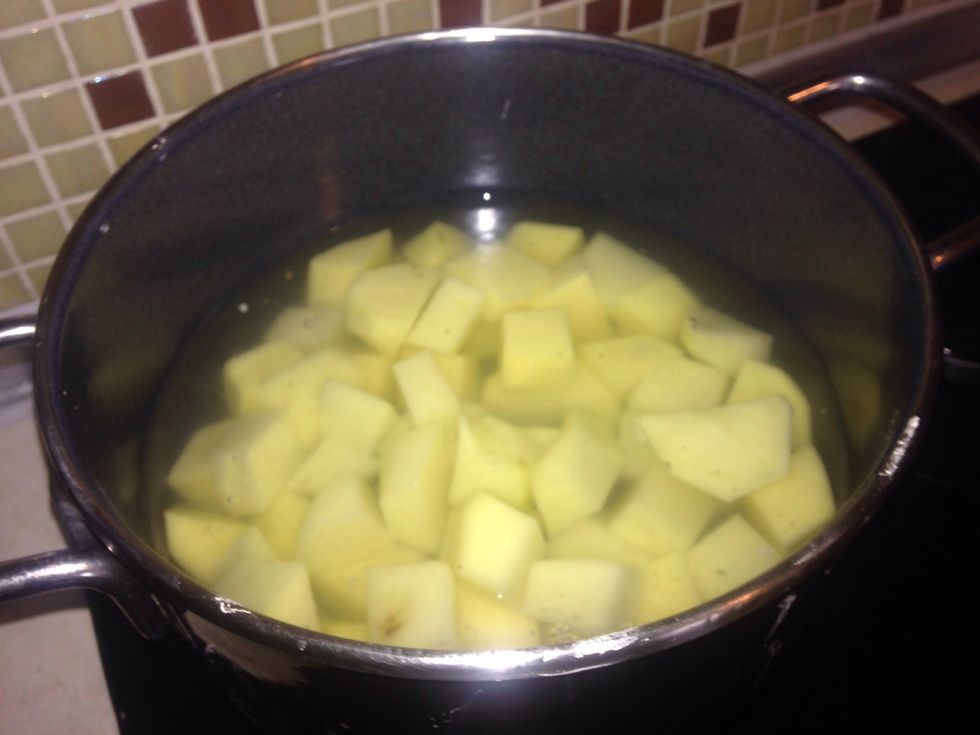 Dice your potatoes and put them in a pan to boil. Cook until they are soft but do not over soften. You don't want them to turn to mashed potato!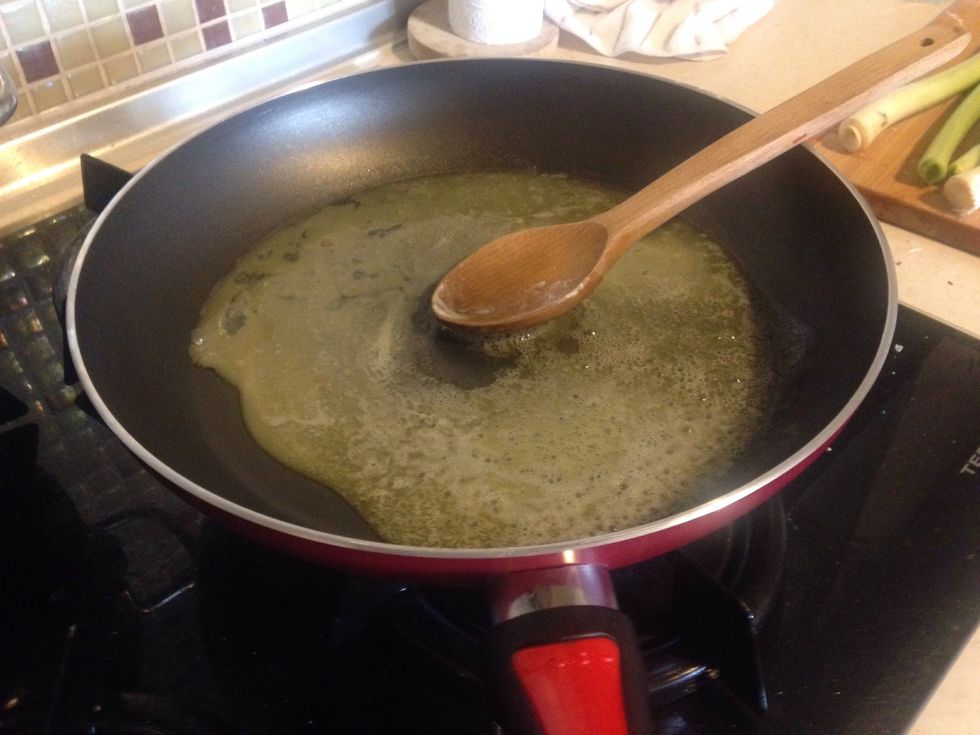 In a frying pan, melt a generous portion of butter over a low heat..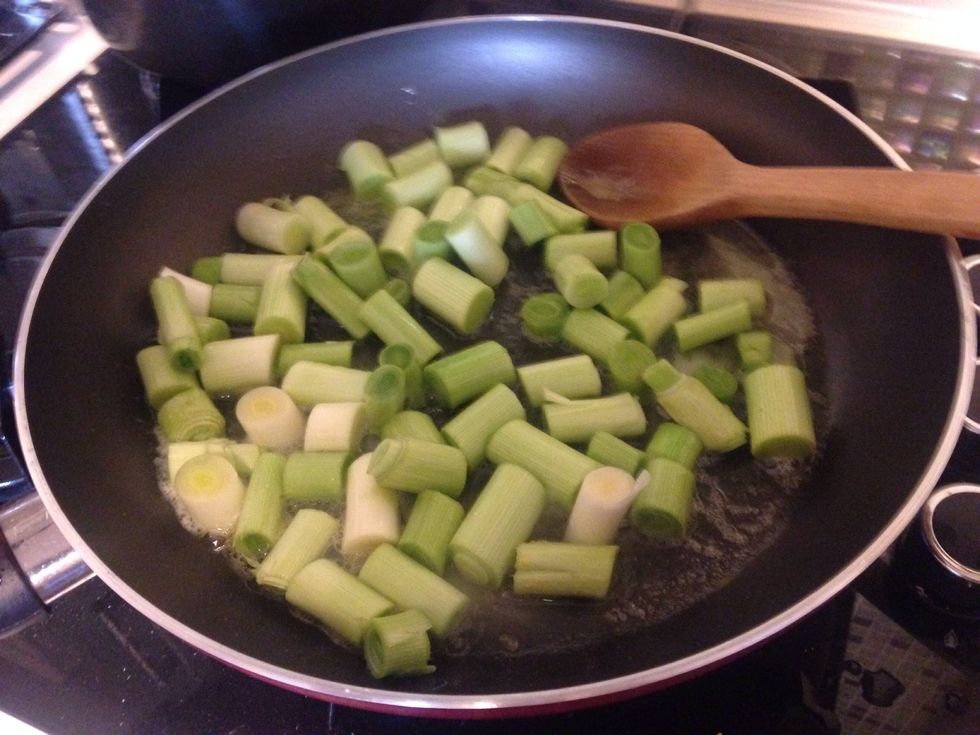 Add you chopped leeks.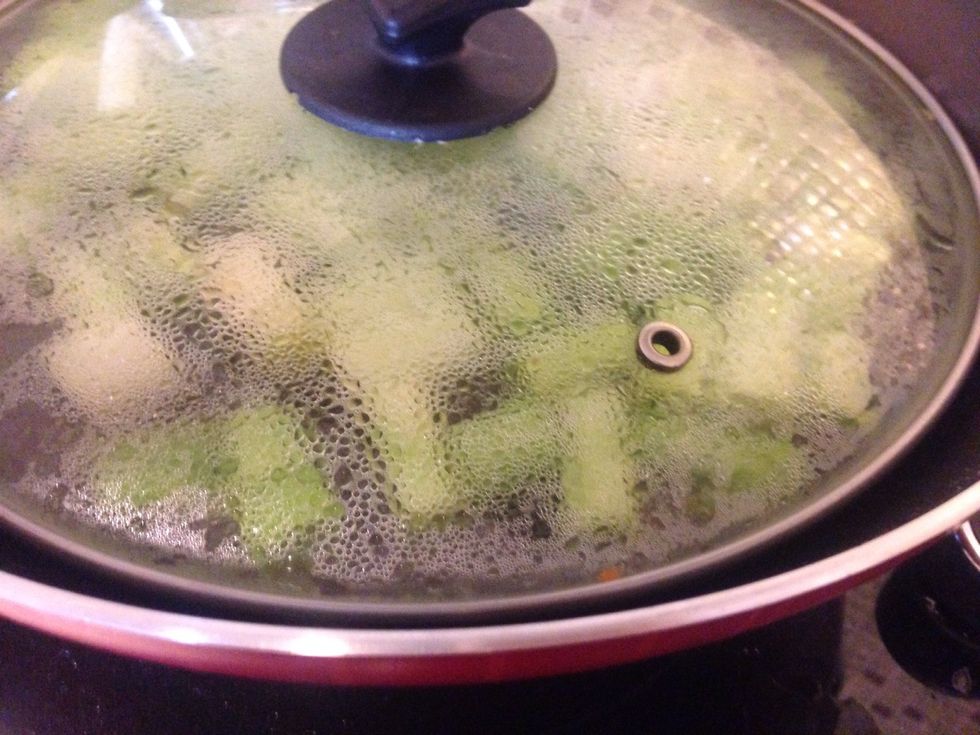 Cover and simmer for 10-15 minutes to soften. Adjust simmer time to your taste. (Less time for crunchy leeks, more time for soft)
I prefer mine like this. Very soft and slightly browned.... Put into a bowl and save for later....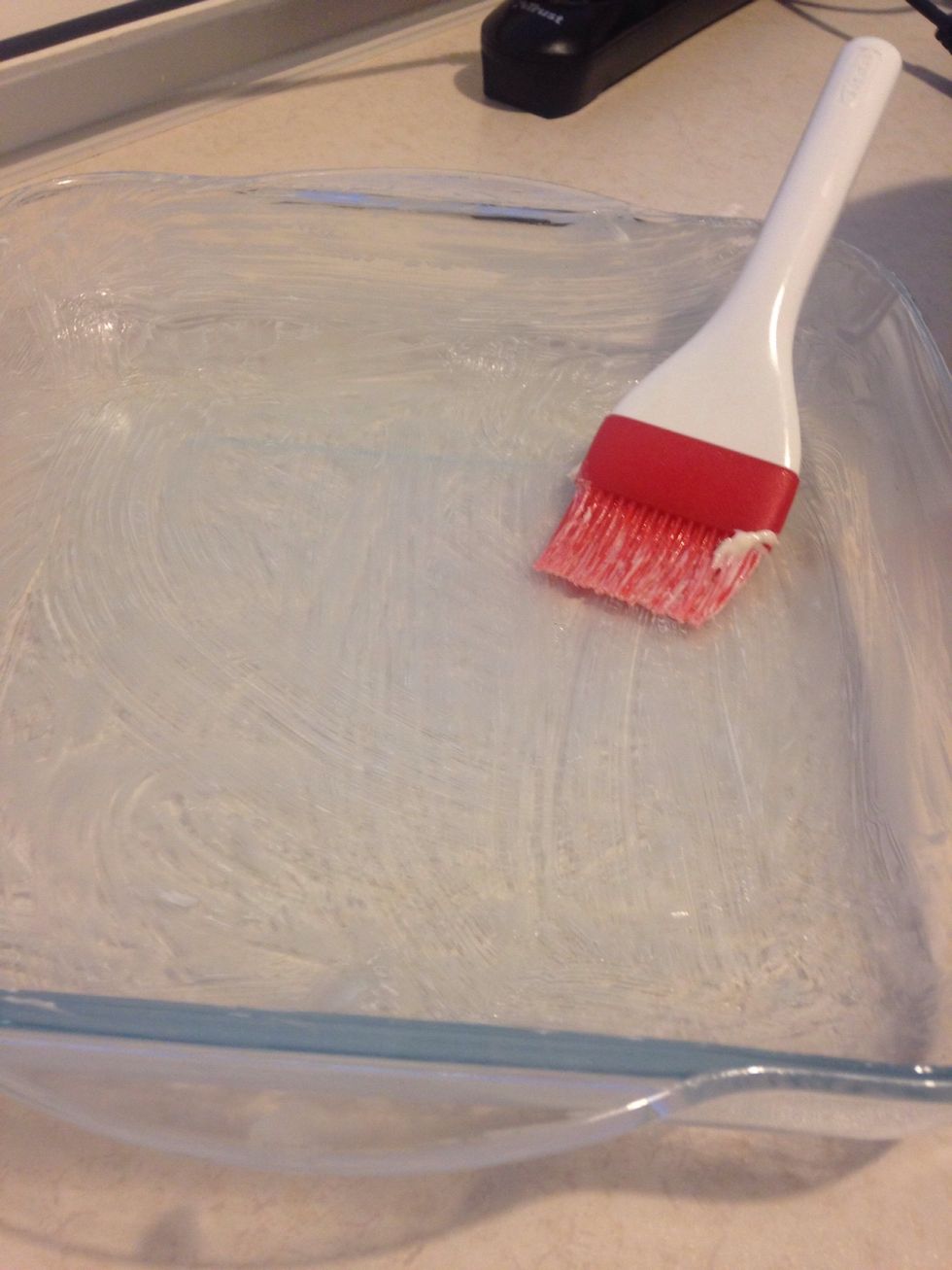 Use some olive oil or butter as I did above to Grease your pie dish.... Not sure of exact size but this is enough for 6-9 people depending on the portion size :)
For the pasty I prefer to make it in 2 halves as it's easier to knead. So I repeat the next steps. However is you prefer to do it in 1 batch please double the following amounts.....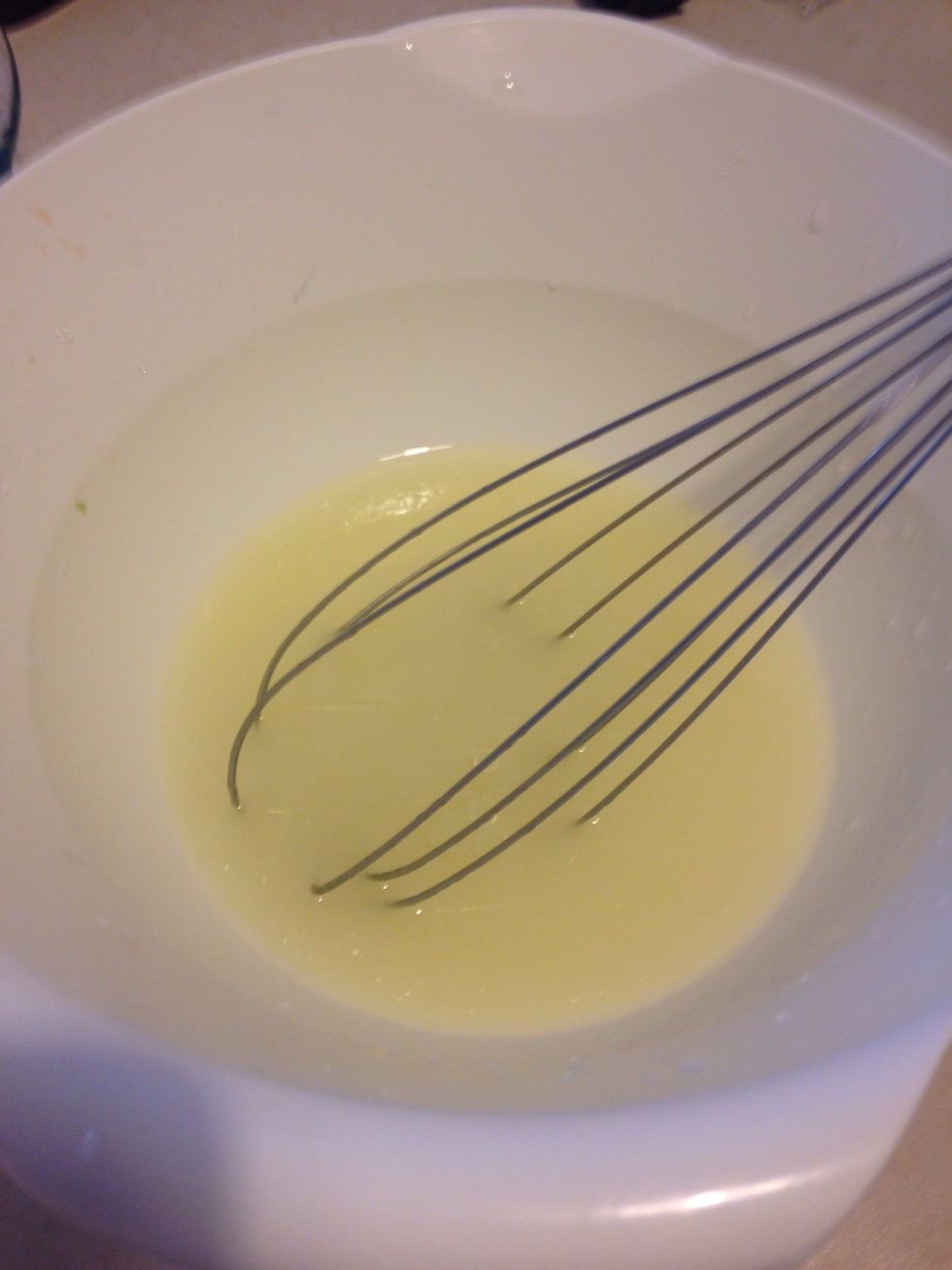 Whisk together 1/4 cup of ice cold water with 1/4 cup of olive oil
Next add 1 cup of flour and 1/4 a teaspoon of salt.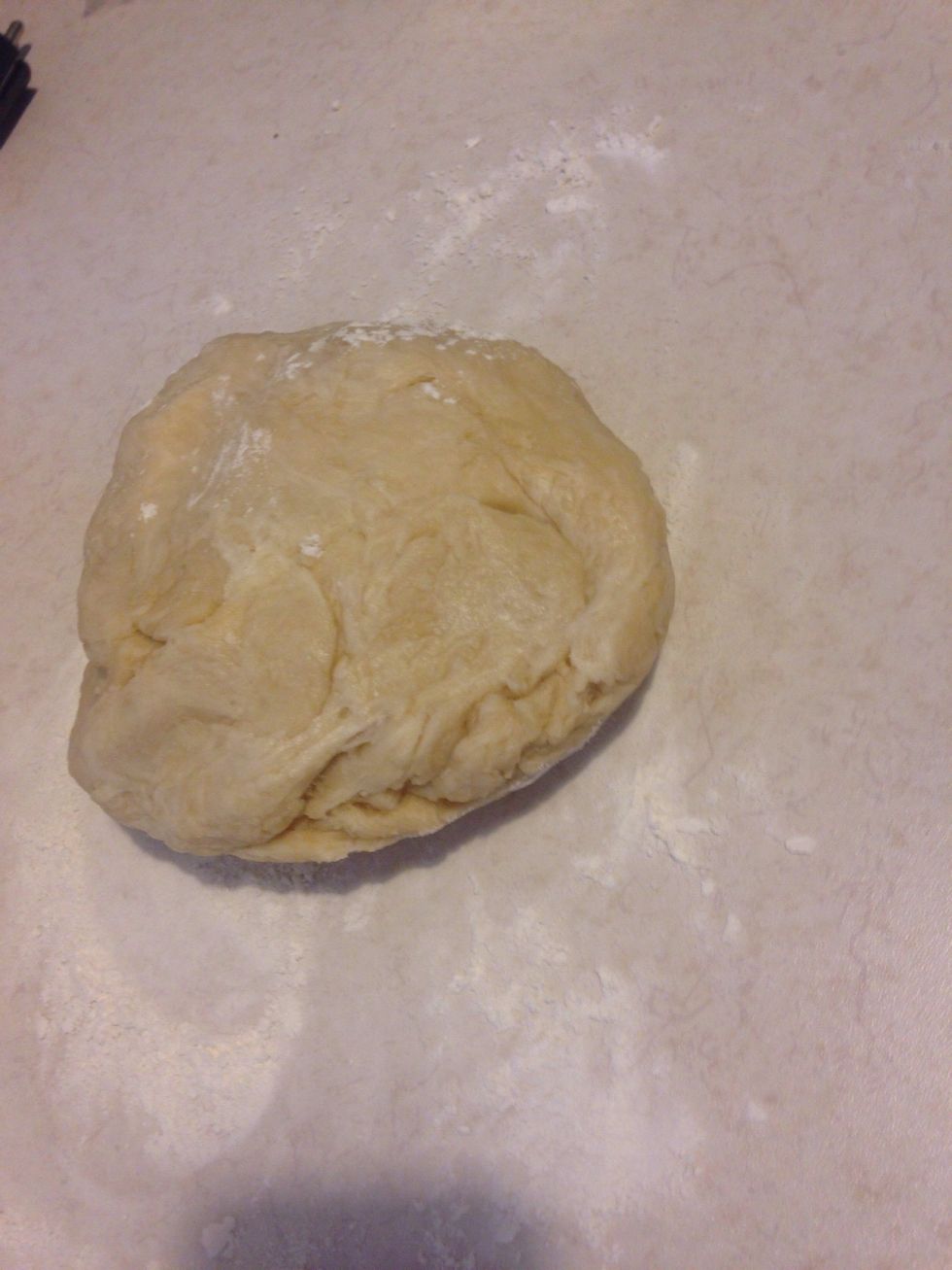 Knead with your hands until the mixture becomes a dough. (If you didn't double the recipe, please repeat the last steps to make your second ball of dough)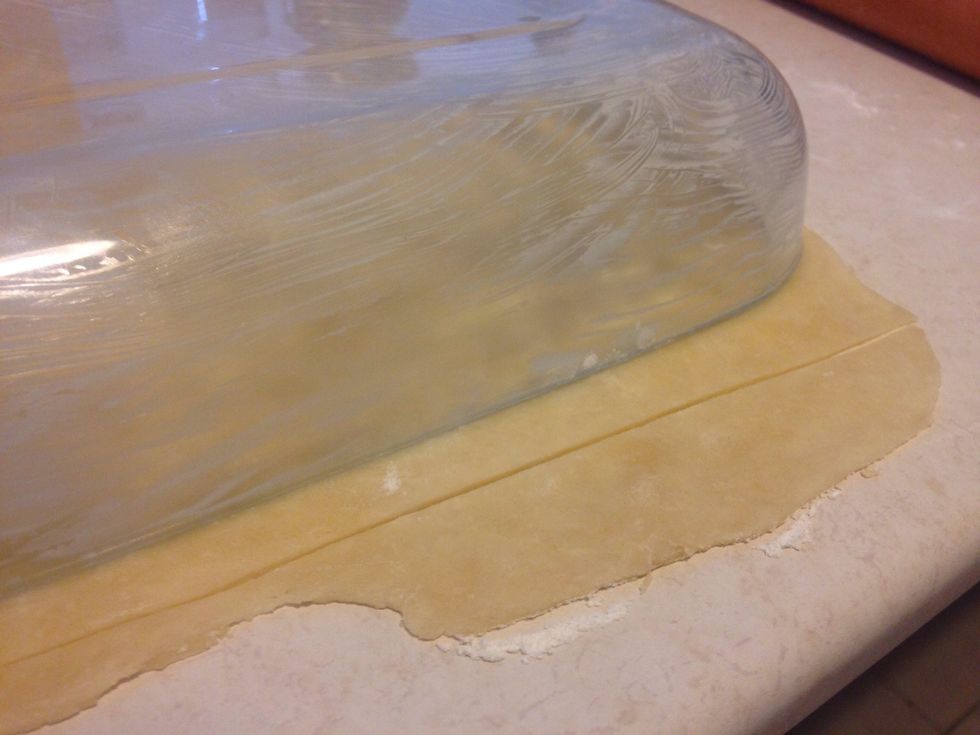 Roll out your dough. Place your pie dish on top to make sure the dough is the correct size. Cut around the pie dish with a knife leaving an extra centimeter. Repeat this step...
Put one of your rolled dough into the dish. TIP: if you find the dough is going to rip, roll the dough loosely around your rolling pin. Then unroll the pastry over the dish.
Another Tip.... You can use your finger tips to press on the pastry to spread it if it doesn't cover your dish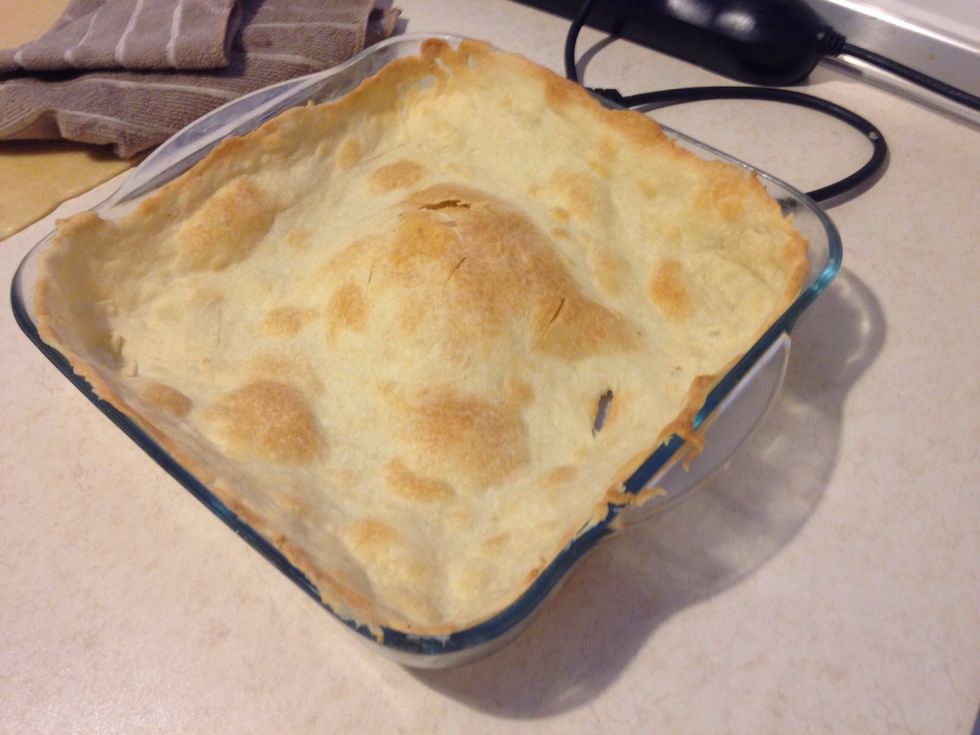 I baked the pie crust in the middle of the oven for 10 minutes until golden brown. See next page for tip..
TIP: to stop your crust from rising, put a piece of foil or baking paper over your dough. Add lots of coins from your penny jar around to weigh down the dough and put into the oven (with coins)
Add the chicken to a tablespoon of hot olive oil and fry.... Make sure your chicken is white in the centre....
Add the leeks and boiled potatoes to the pan. Add a pint of Gravy and 2 beef stock cubes.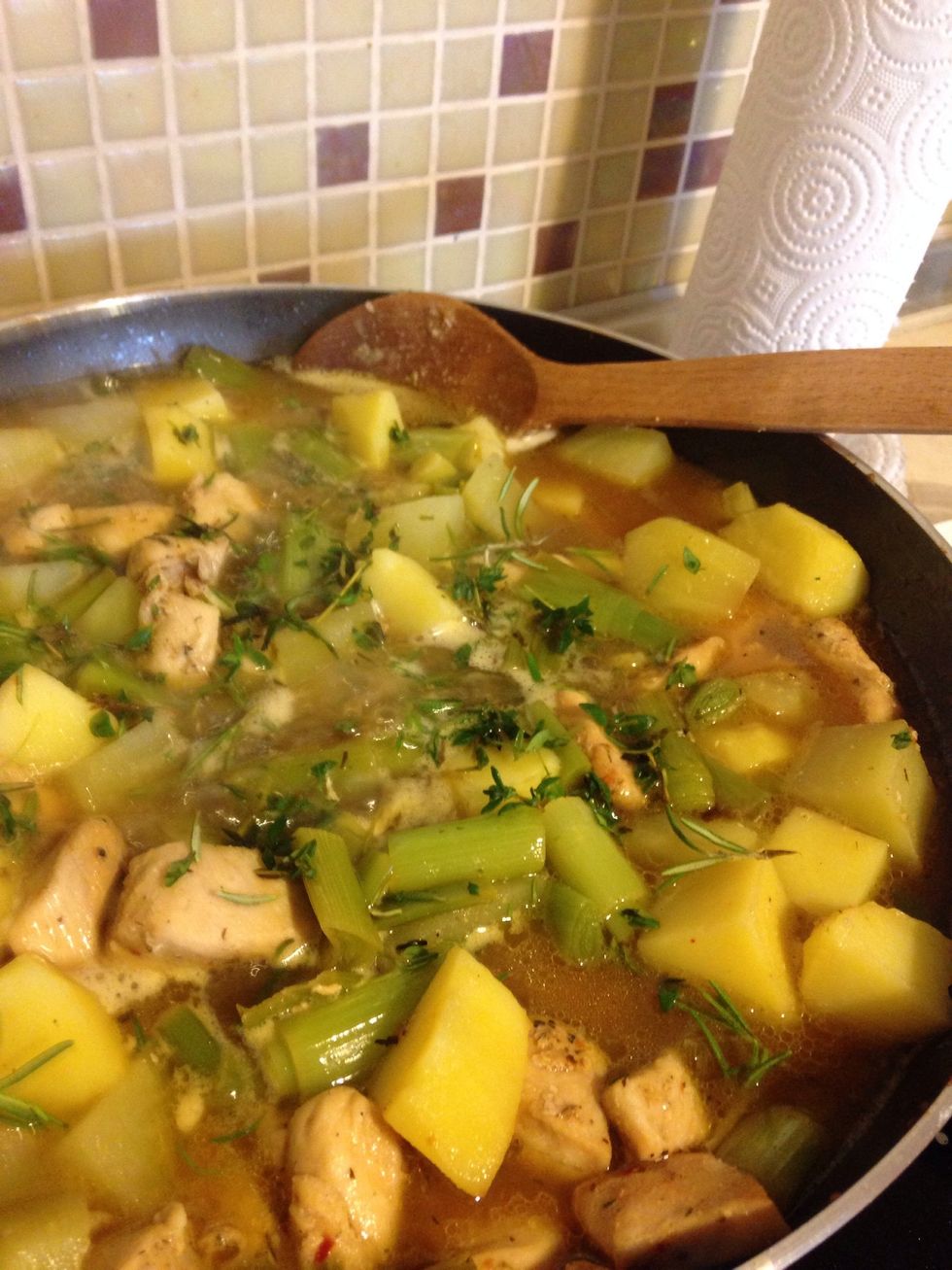 I also added some chopped parsley which is optional but adds some more flavour. Please taste test at this point. Add any extra salt and pepper needed for your liking....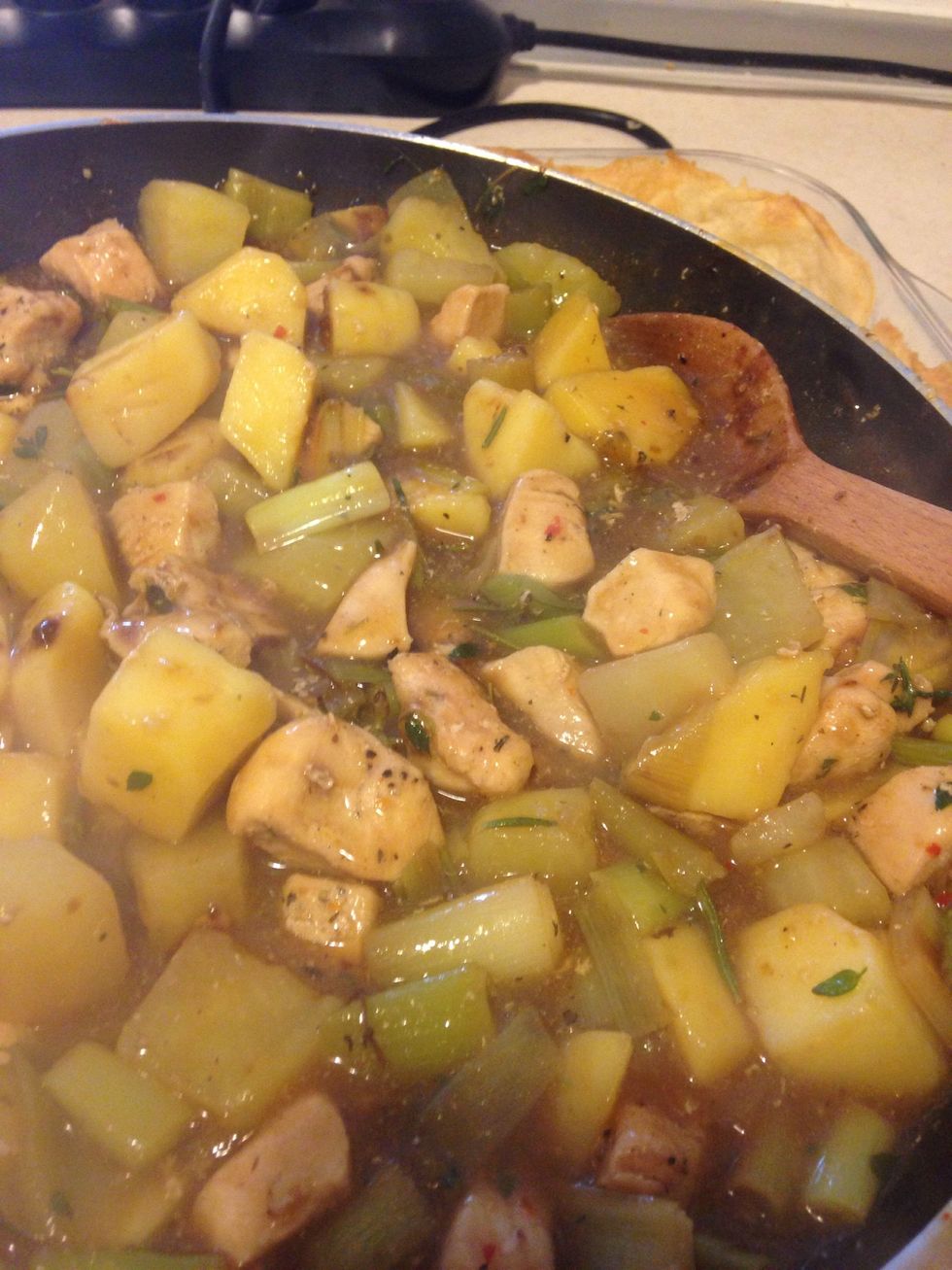 Stir it all up... Smells amazing
If your planning to have the pie right away, pour your hot ingredients onto the golden inner base. If you will eat later, leave the ingredients in the pan to cool down.Reheat before adding later...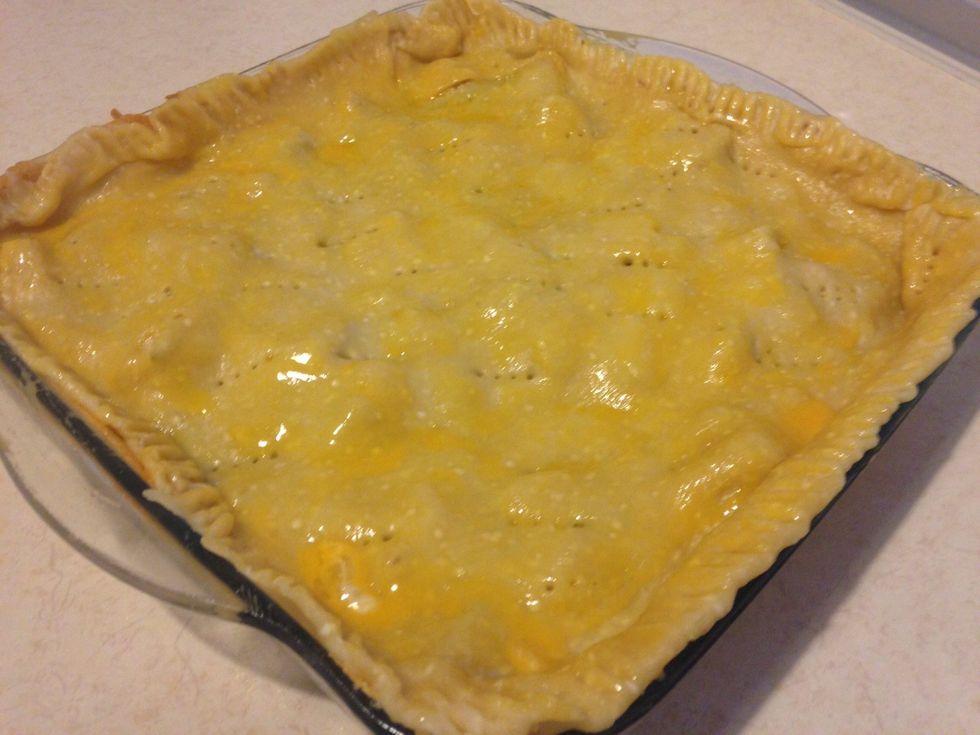 Cover with the outer dough and brush with a beaten egg. Make some simple decoration using a fork. As the ingredients are already hot, bake in the middle of the oven on 180c for 15-20m or until golden
After 18 mins :)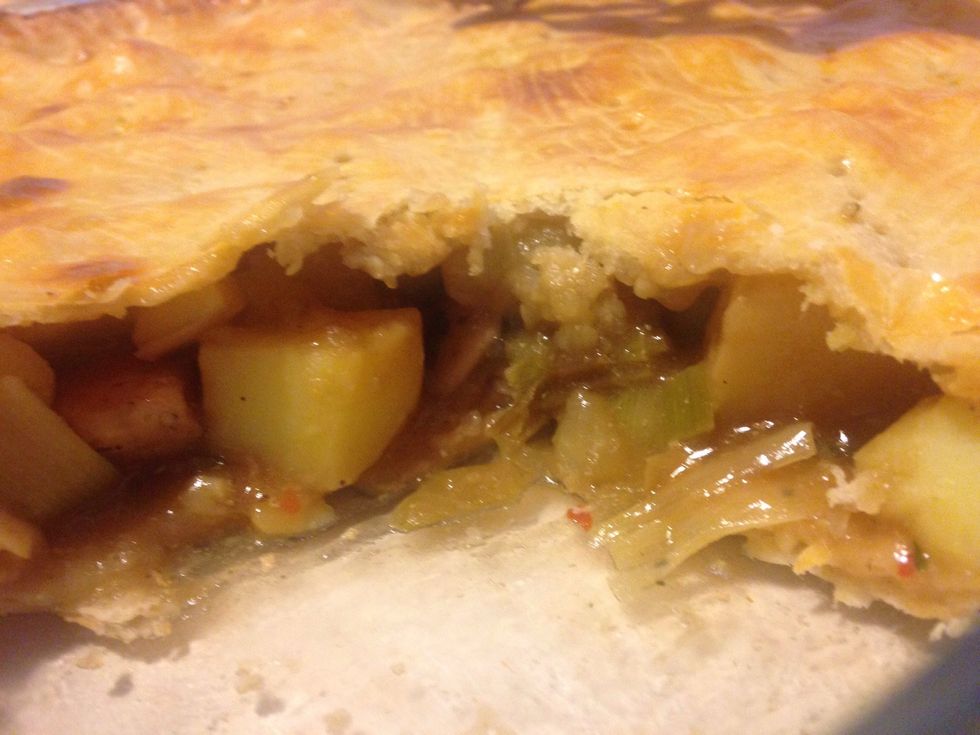 Yum!
Serve on its own or as part of a main meal :) try adding some extra gravy to pour over the top when serving :)) enjoy!
Filling:
4 large chicken breasts
2 large potatoes
4 large leeks
Butter to fry leeks in
2x oxo cube (stock cube)
Gravy granules
For the pie crust:
Ice cold water
Plain flour
Olive oil
1 egg for brushing
Salt and pepper
Fresh chopped parsely (optional)