Preheat oven to 250 degrees Fahrenheit.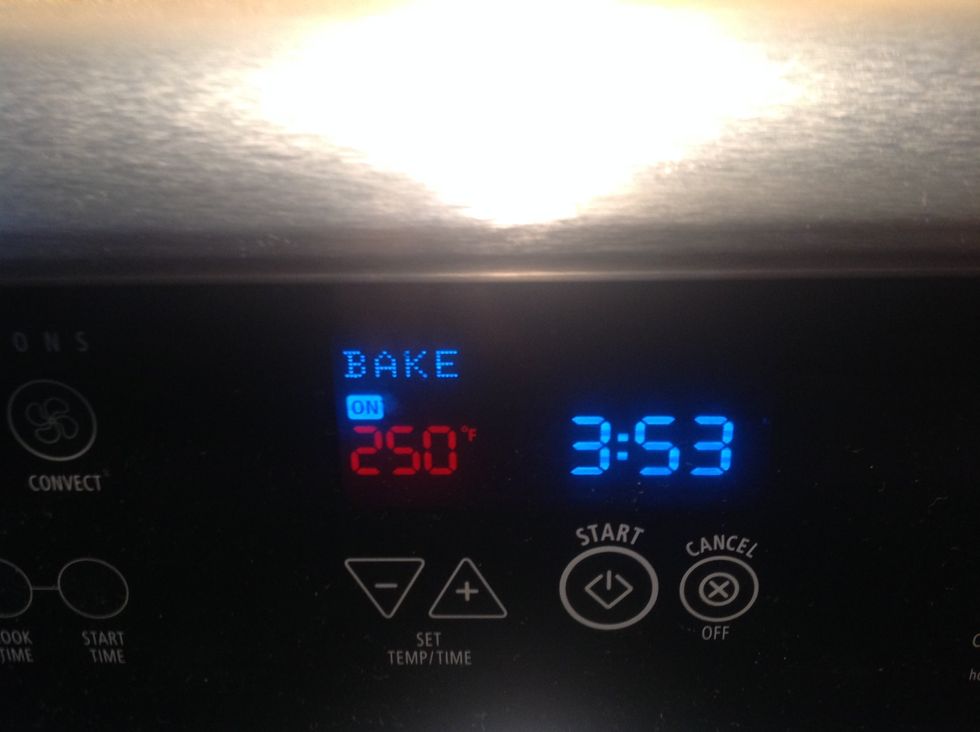 In an oven-safe bowl combine Rice Squares, Corn Squares, Bagel Chips, Cheerios, Cheetos, and Pretzels. Mix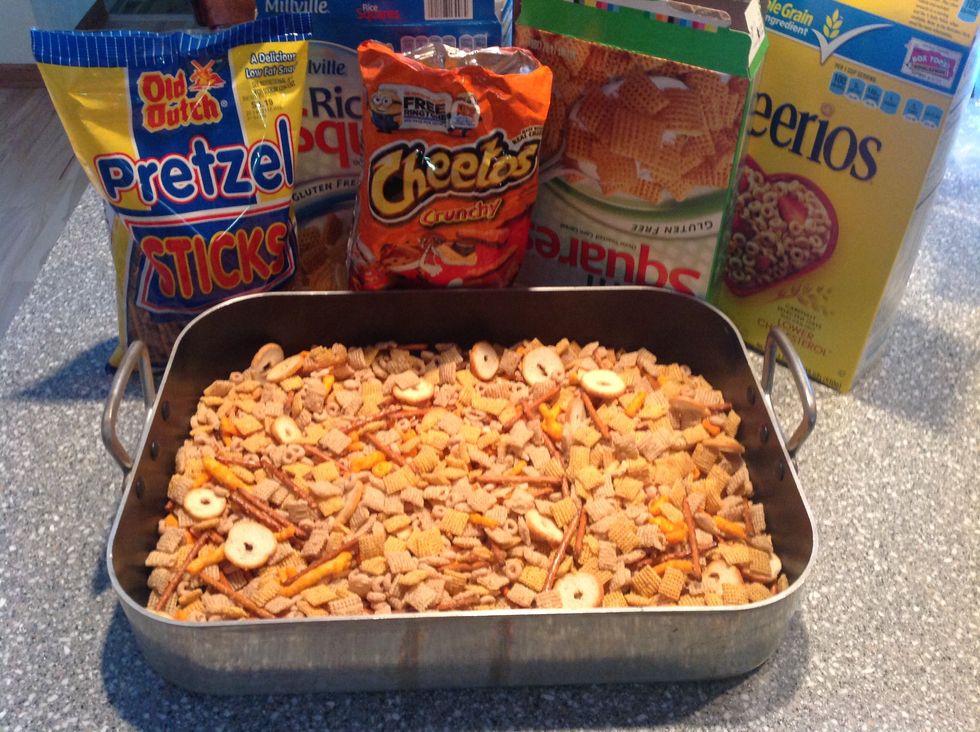 Gather Worchestershire Sauce, an unwrapped stick of butter, onion powder, garlic powder, seasoned salt.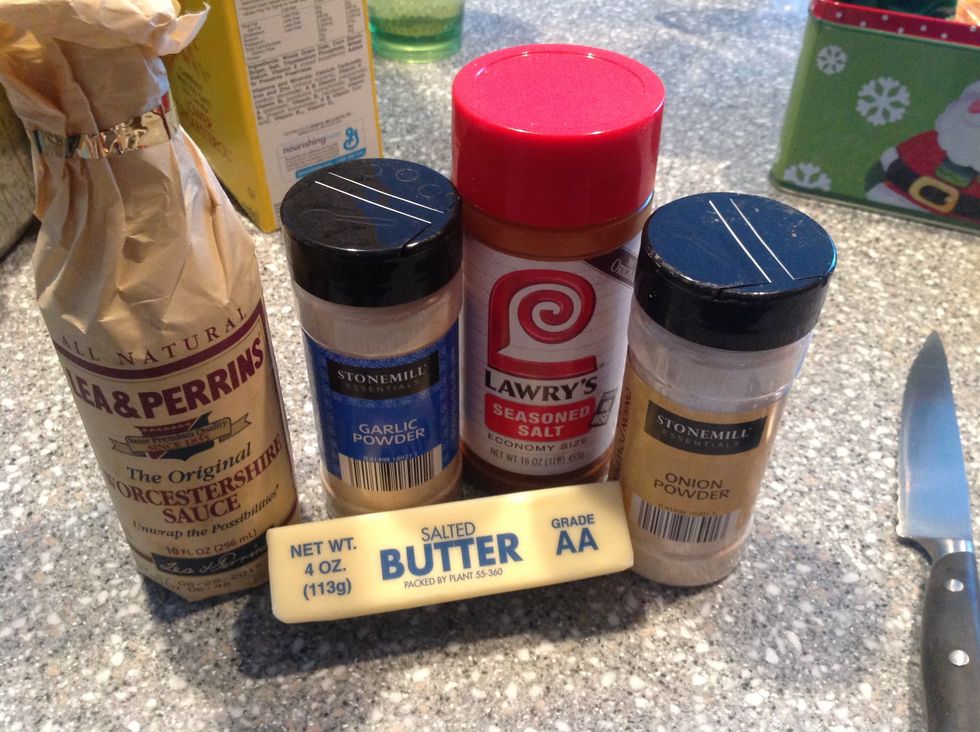 Combine the ingredients for the sauce in a bowl and take it over to the stove. Cook it at medium high untill the butter melts. Stirring it occasionally.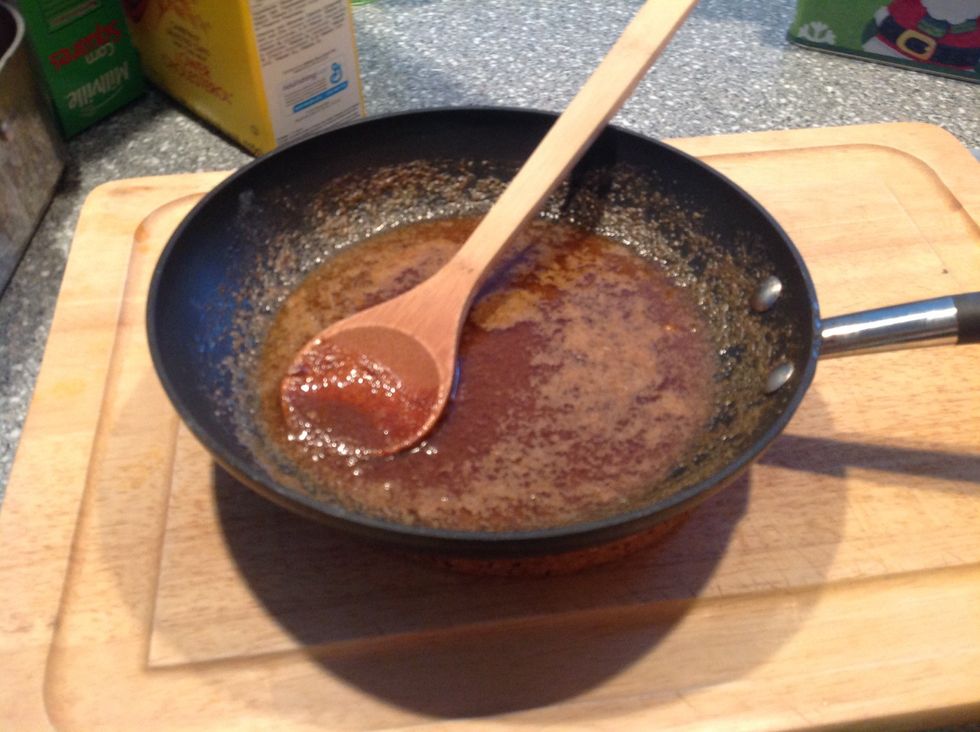 Spread about 1/3 of the sauce over the top of the chex mix and then stir. Repeat 2 more times.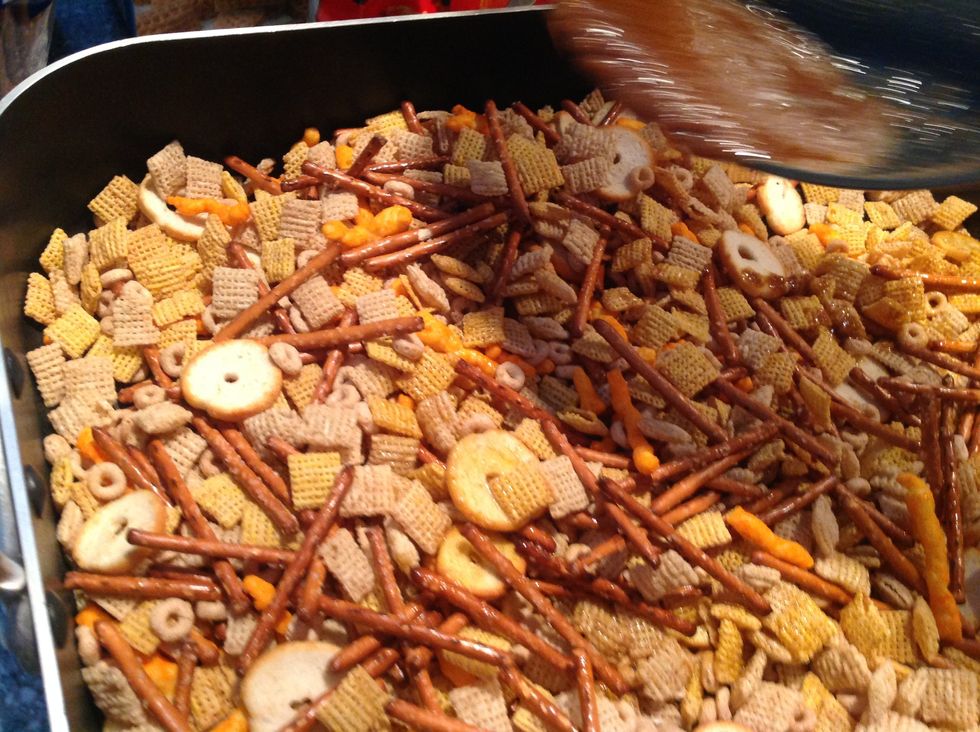 Move the oven-safe pan/bowl into the oven and cook for 15 minutes. Take it out and stir. Put the pan/bowl back into the oven and repeat 3 more times or until it's fully hardened.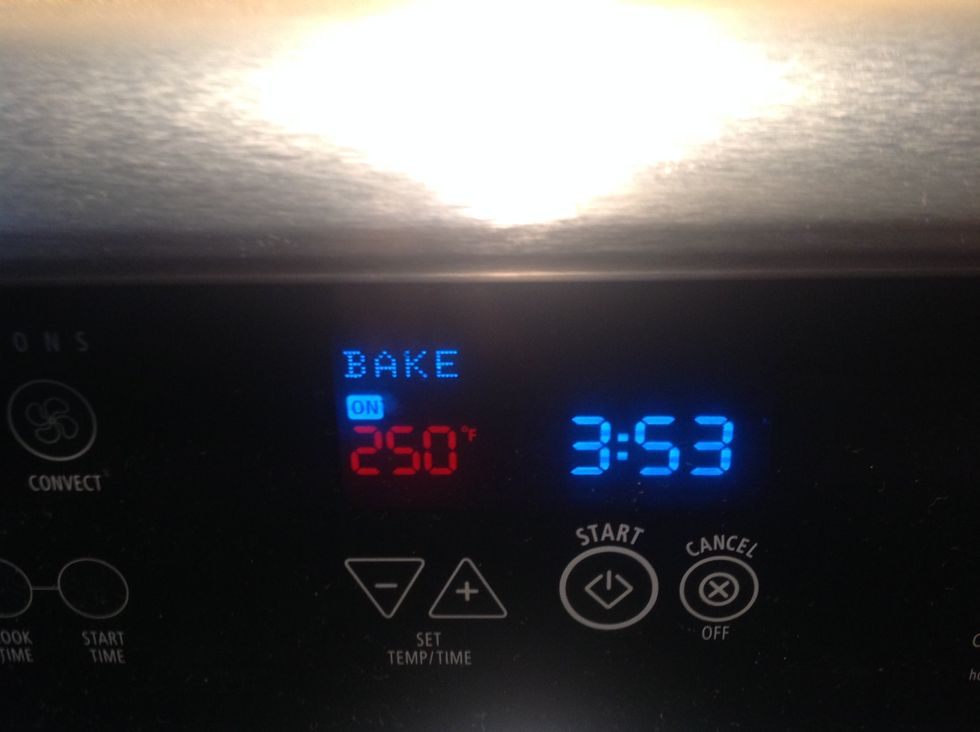 Take it out of the oven and let it cool for 20 minutes. Or until pan is cool.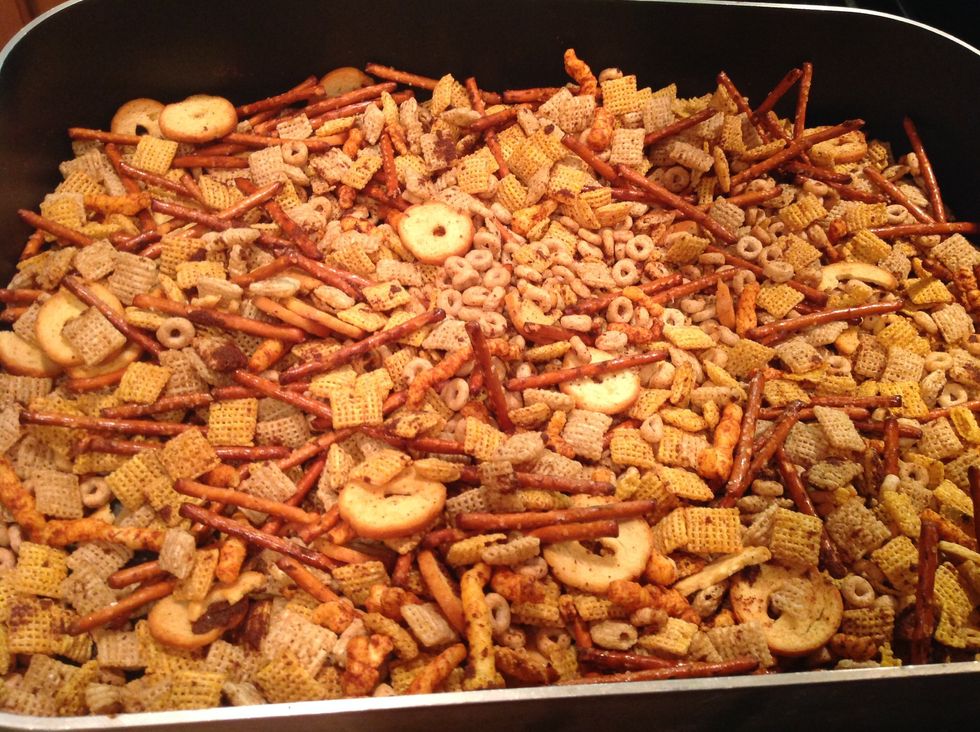 Enjoy!!!!!!!!!
4.0c Rice Chex
4.0c Corn Chex
1.0c Bagel Chips
2.0c Cherrios
1.0c Cheetos
1.0c Pretzels
8.0Tbsp Butter (One Stick)
2.0Tbsp Worcestershire Sauce
1/2tsp Seasoned Salt
3/4tsp Garlic Powder
1/2tsp Onion Powder