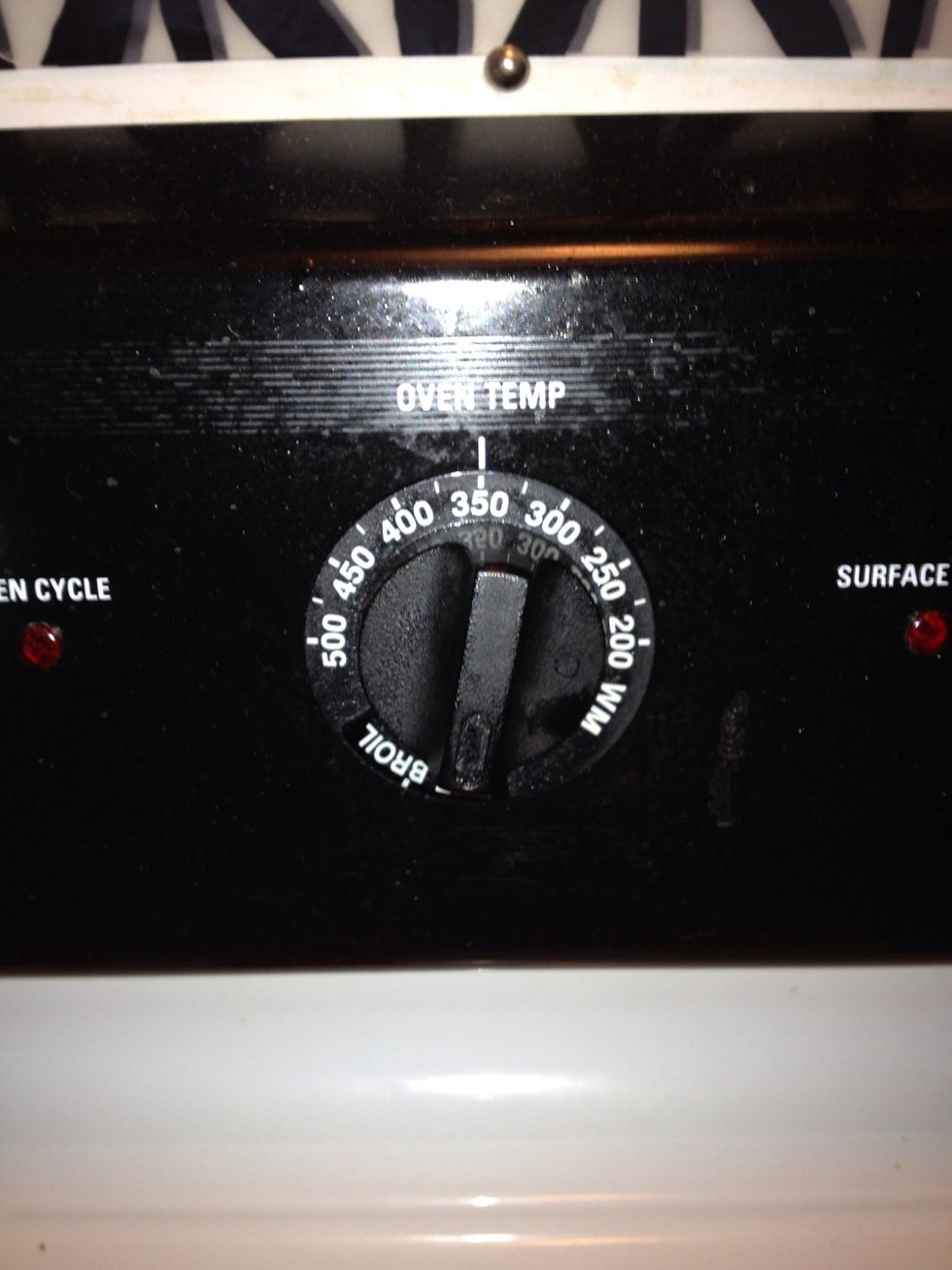 Preheat oven to 350.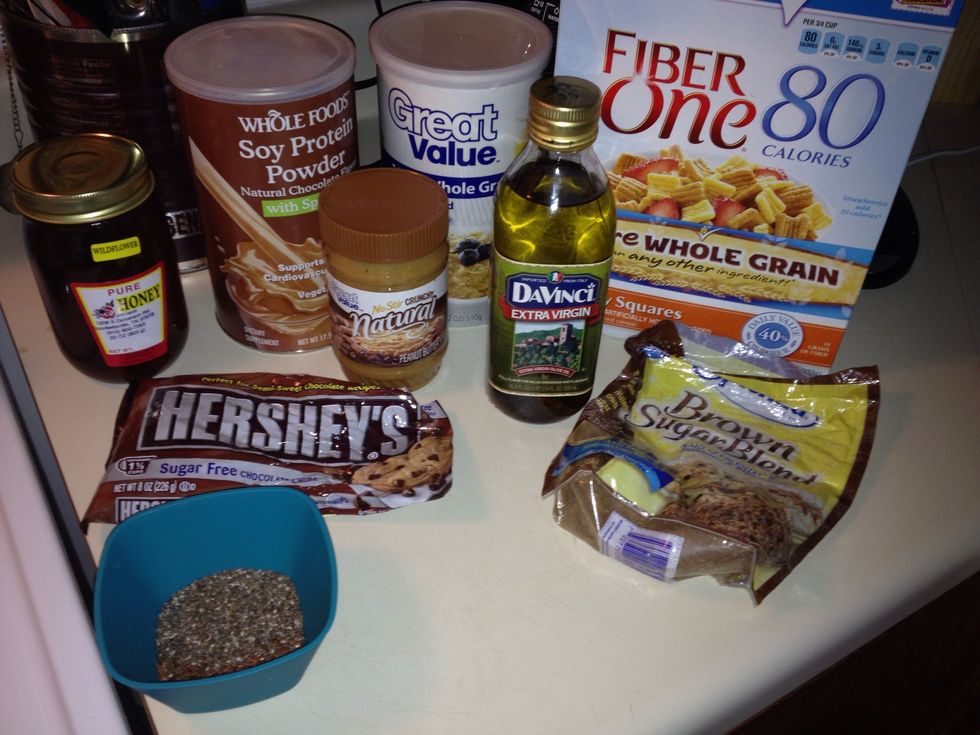 Gather supplies. You can use whatever cereal you want but this one was going stale :)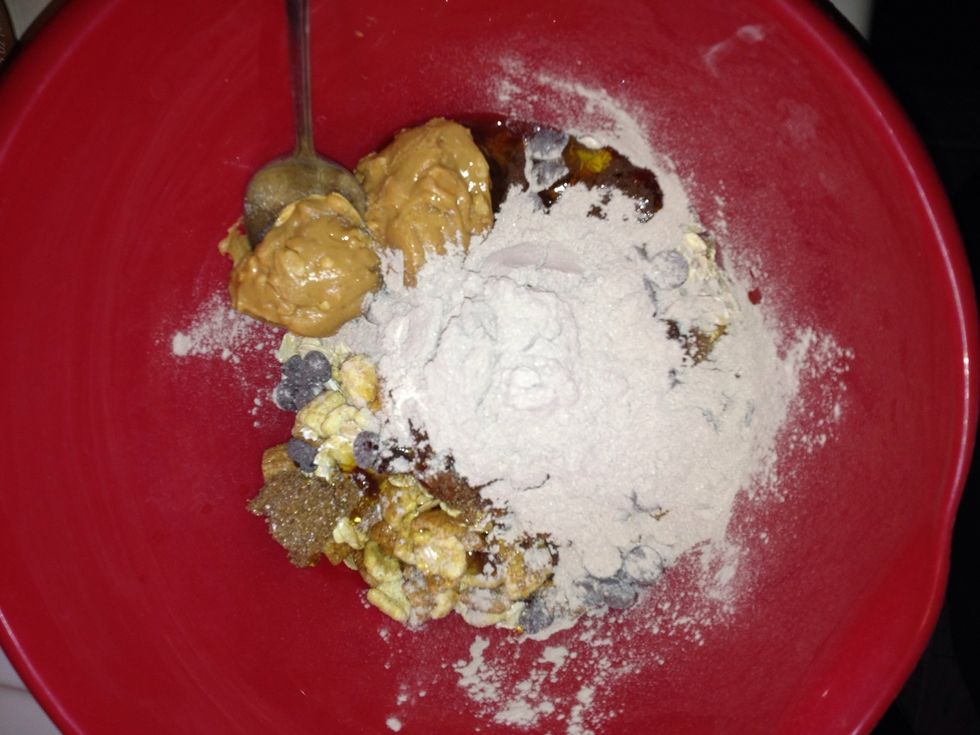 Dump ingredients into a mixing bowl. You can add vanilla extract, chocolate powder, peanut butter cups, sunflower seeds, etc. Let your mind run wild!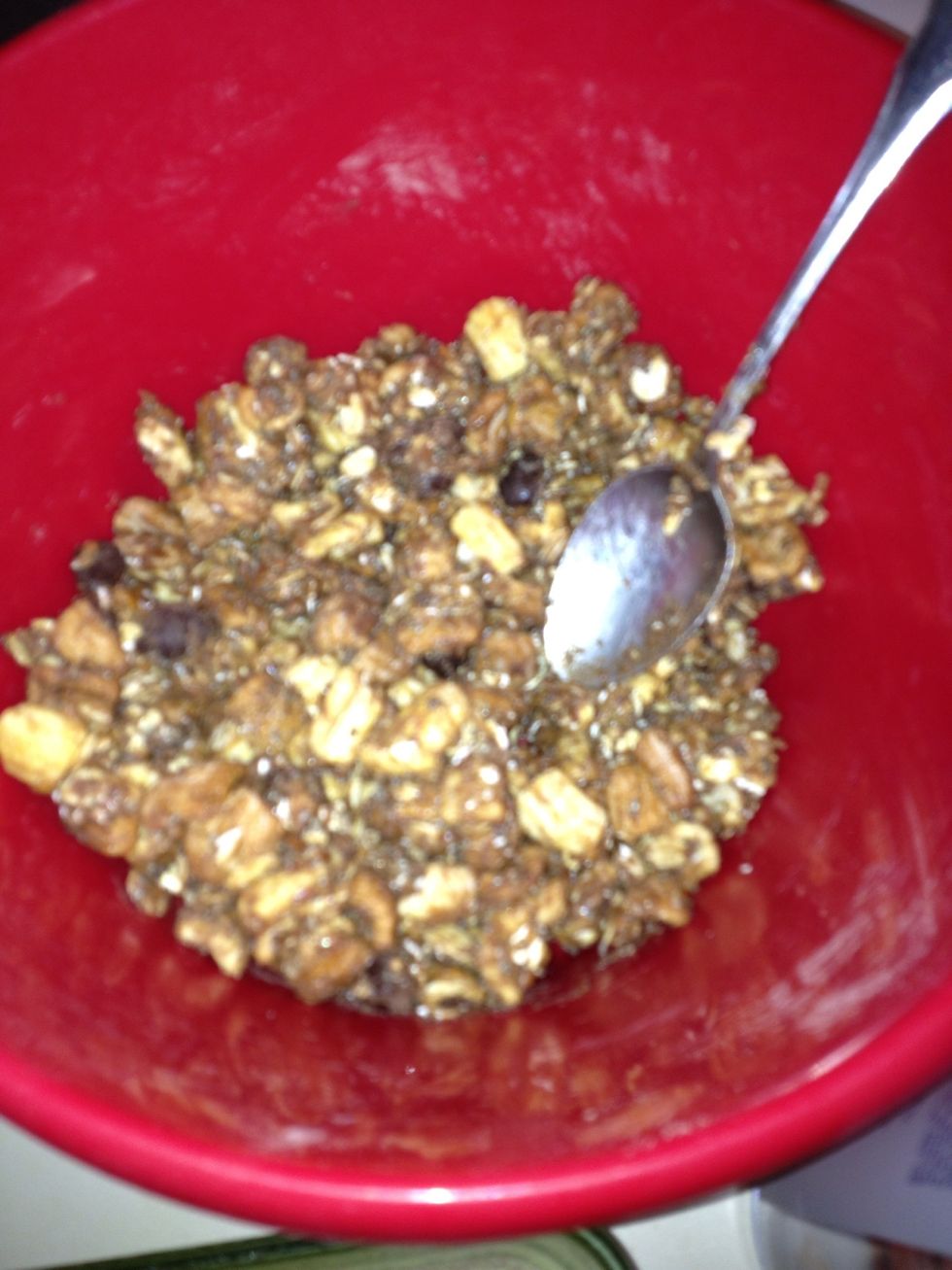 Mix all ingredients well. All little bits should be evenly coated with the peanut butter and honey.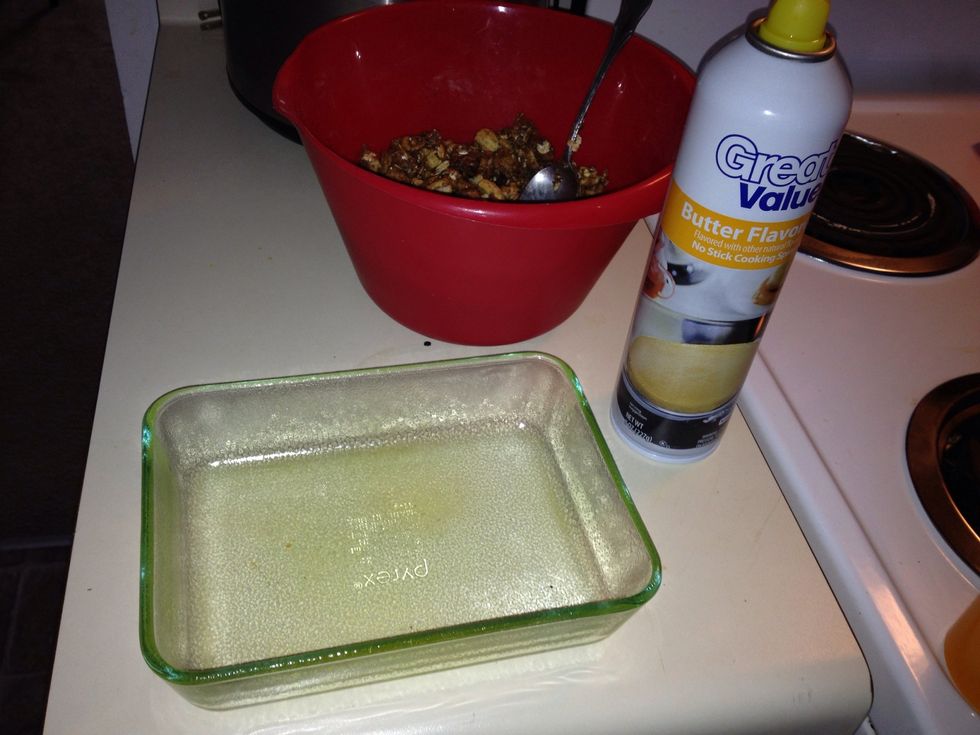 Spray a pan with non-stick coating. This small pan will make 4 rather large bars. You can make smaller and thinner bars by using a bigger pan.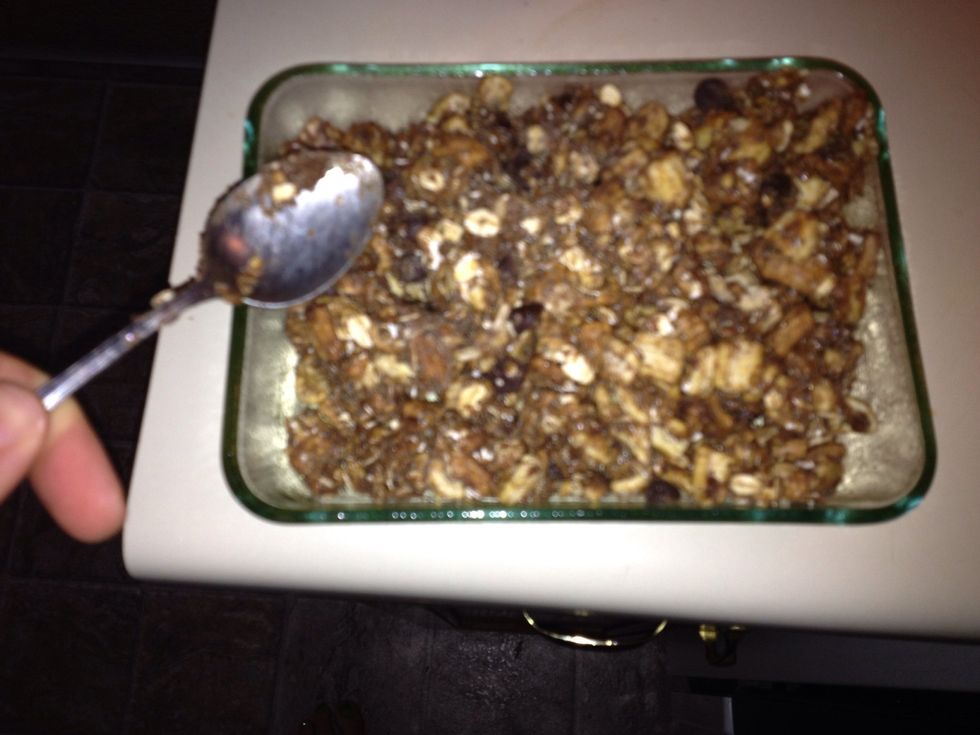 Press the mixture into the pan. (Not pictured: I sprayed my hands with non-stick coating and manually pressed it into the pan. You can use wax paper of you don't want to get sticky.)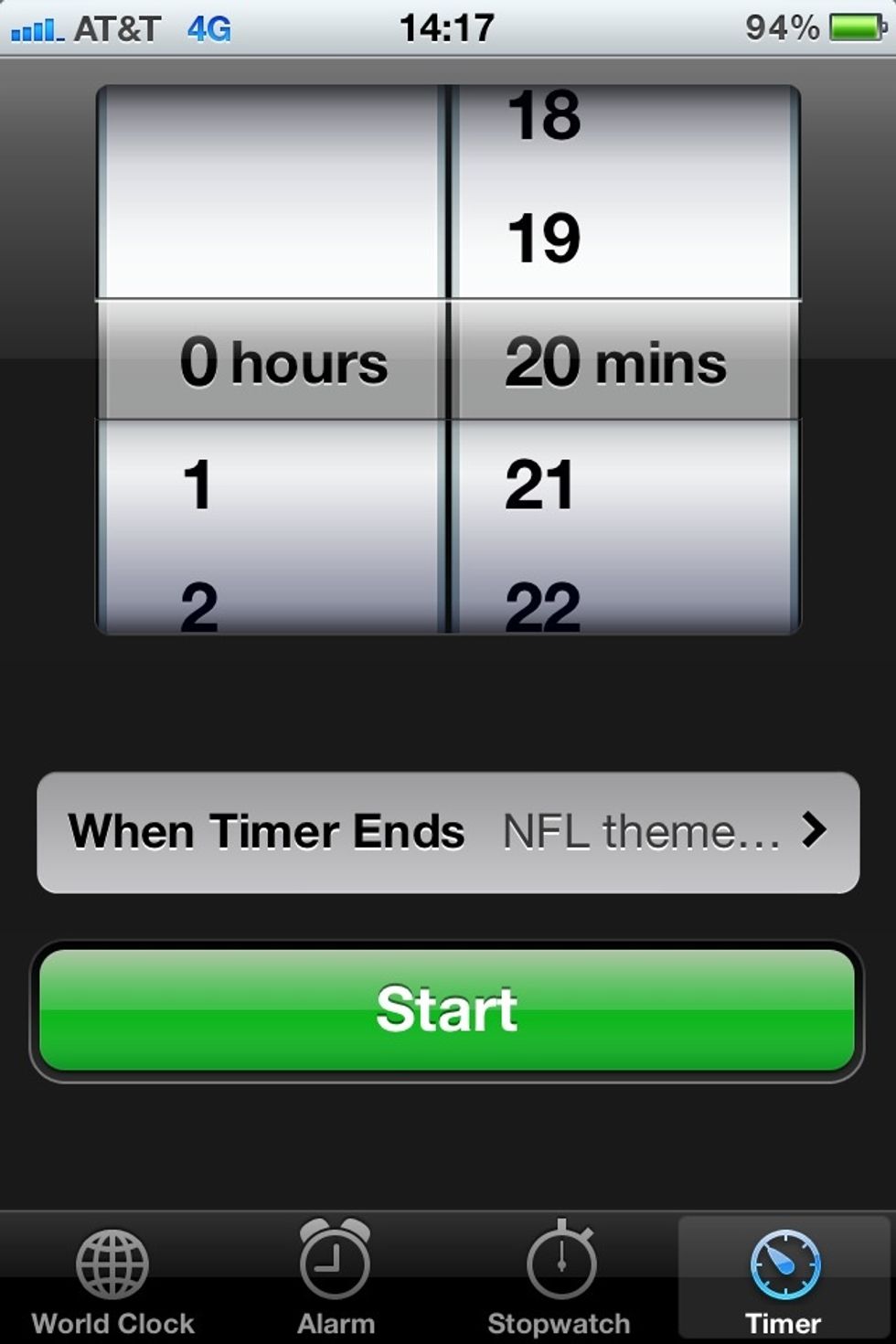 Set a timer for 20 minutes depending on your oven.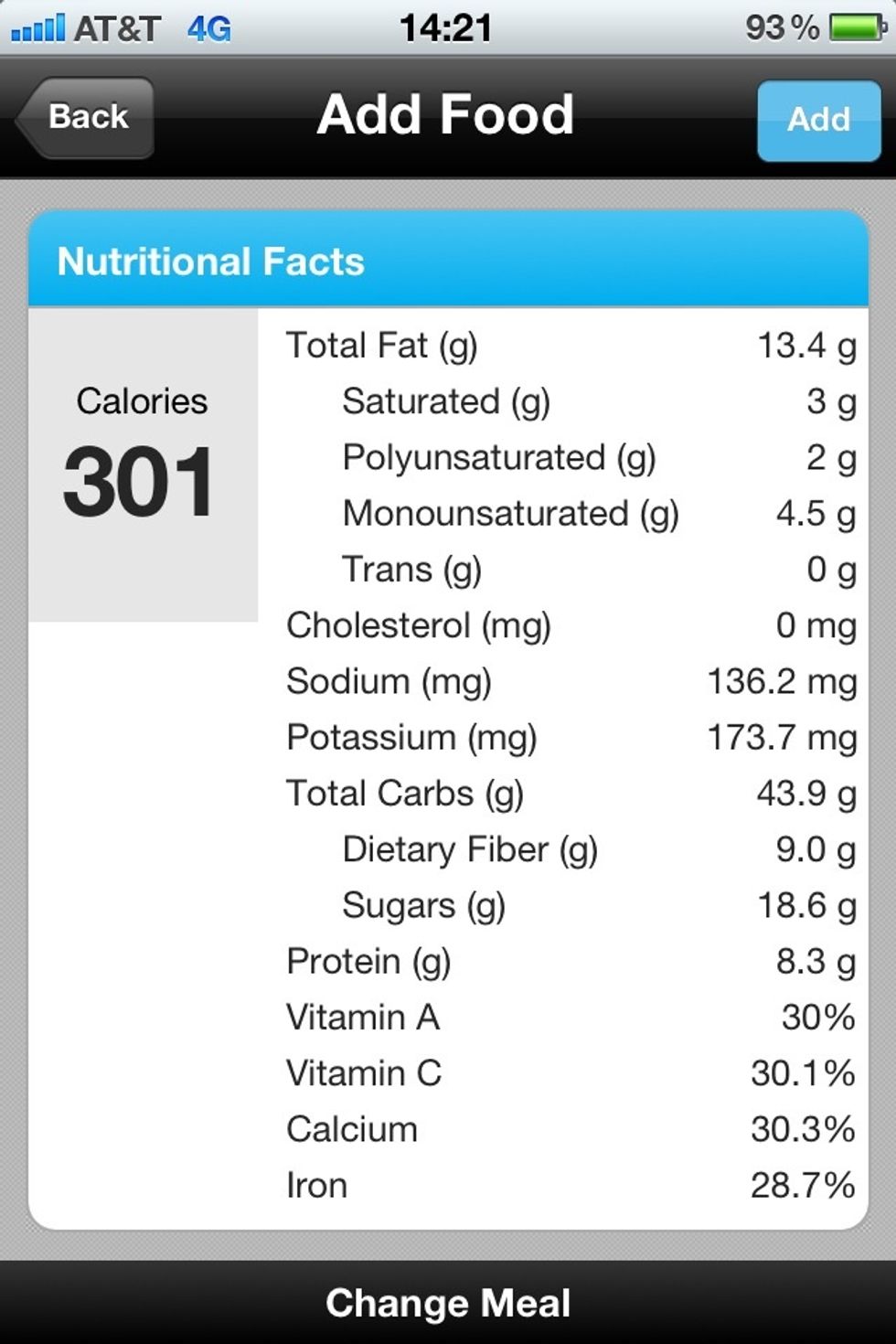 These are the nutritional facts based off the recipe I used. Yours will vary depending on what you put in it.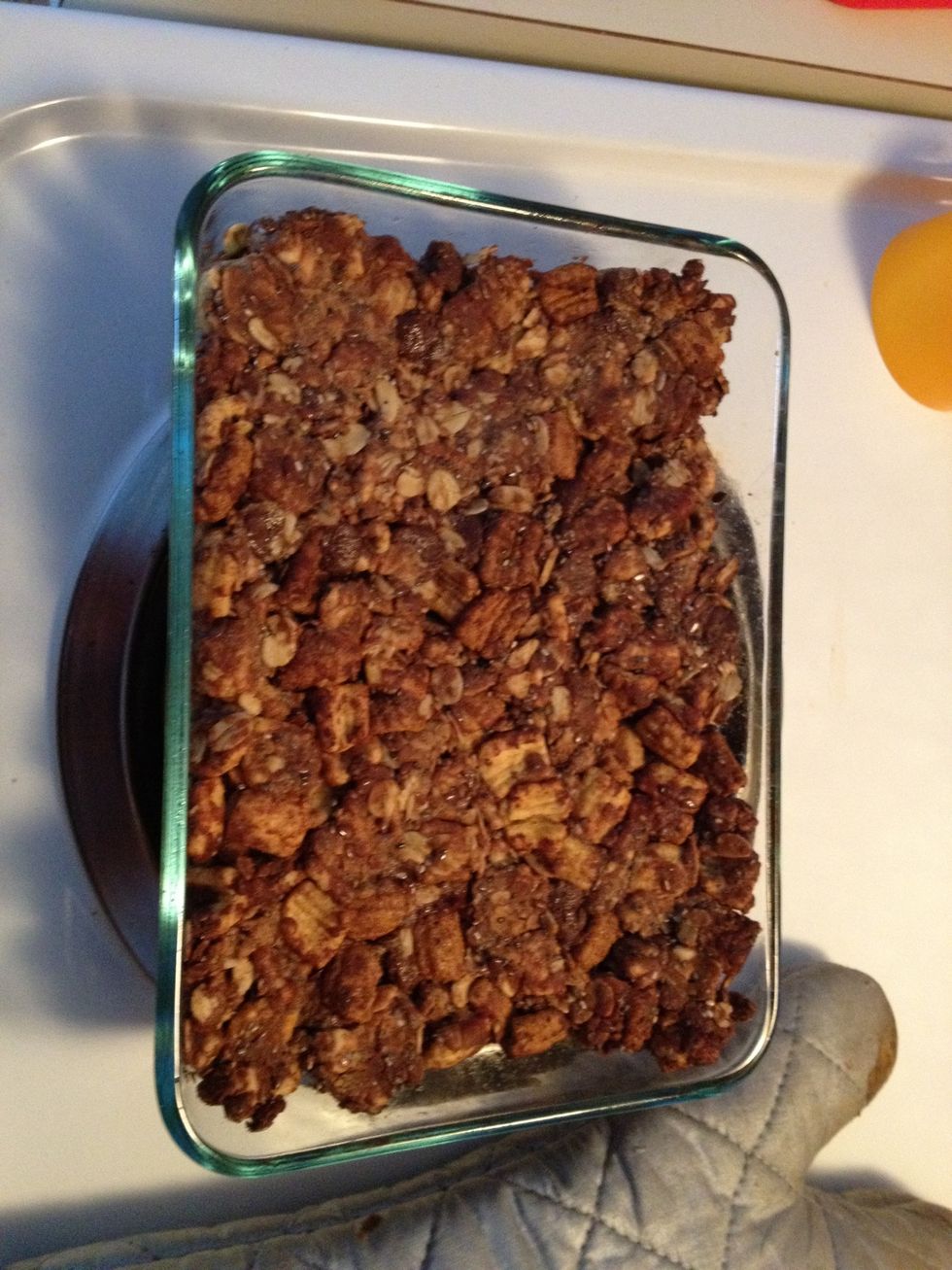 Allow it to cool and then cut into bars. You can put them in little ziploc baggies. :)
Helpful tips:You can freeze it for about twenty minutes before cutting to make the bars crumble less. I keep them in the fridge especially if they have chocolate chips in them.
1/2c Favorite cereal
1.0Tbsp Olive oil
2.0Tbsp Honey
2.0Tbsp Peanut butter
2.0Tbsp Chocolate chips
1.0oz Protein powder (one scoop)
1/2c Quick oats
1.0Tbsp Chia seed
1.0Tbsp Flax seed
11.0tsp Packed brown sugar