Make Homemade Bacon and Onion Fettucine
2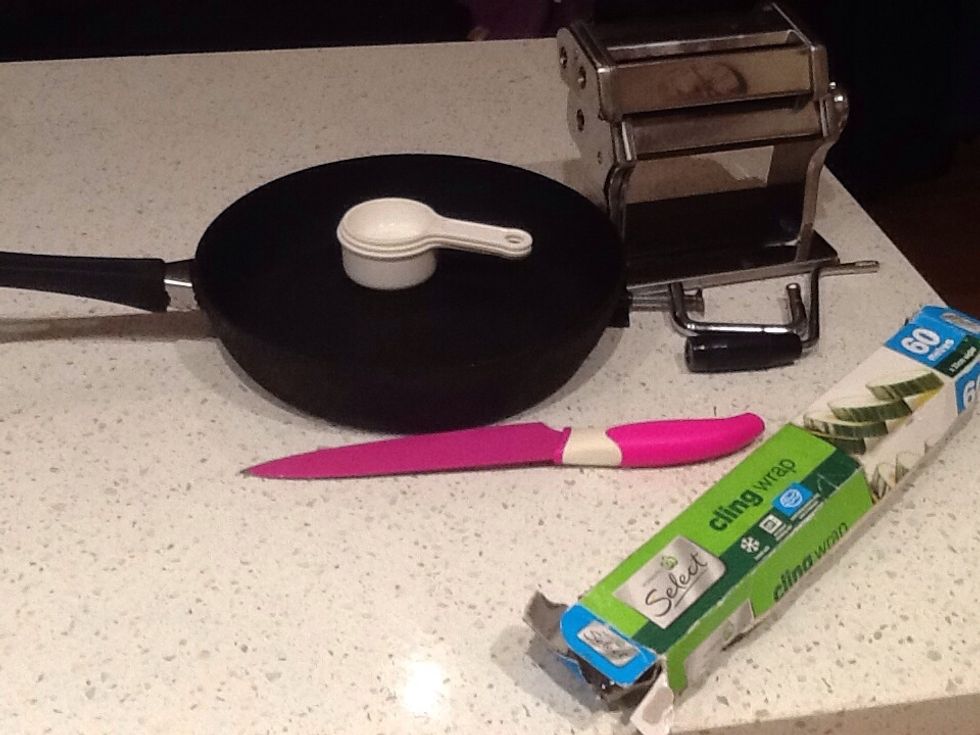 collect your equiment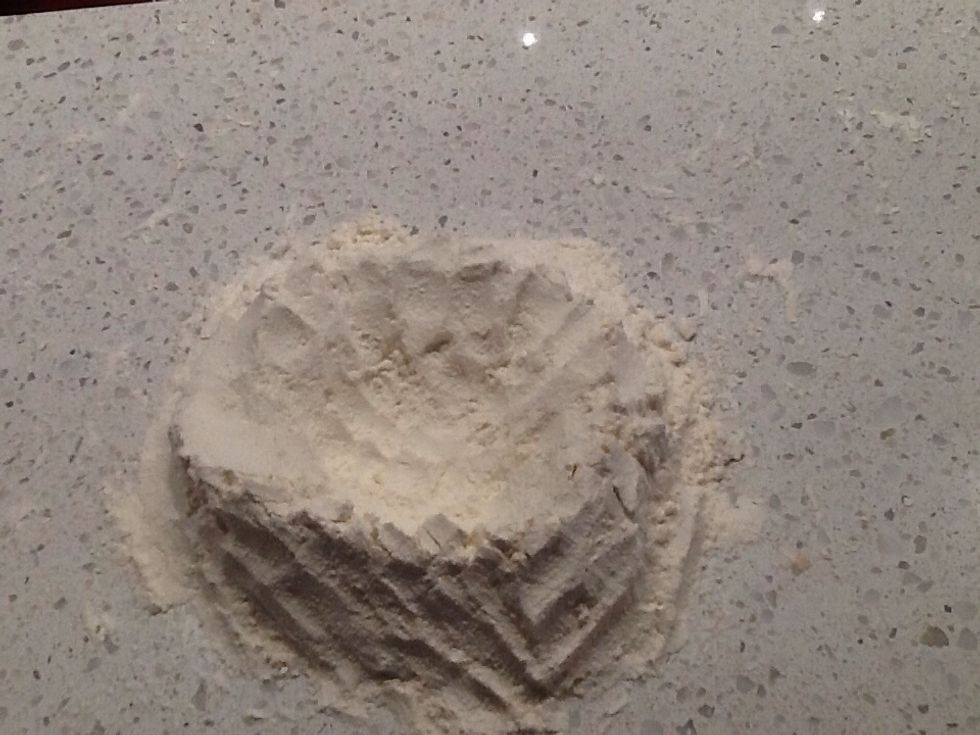 To make pasta make a well of flour.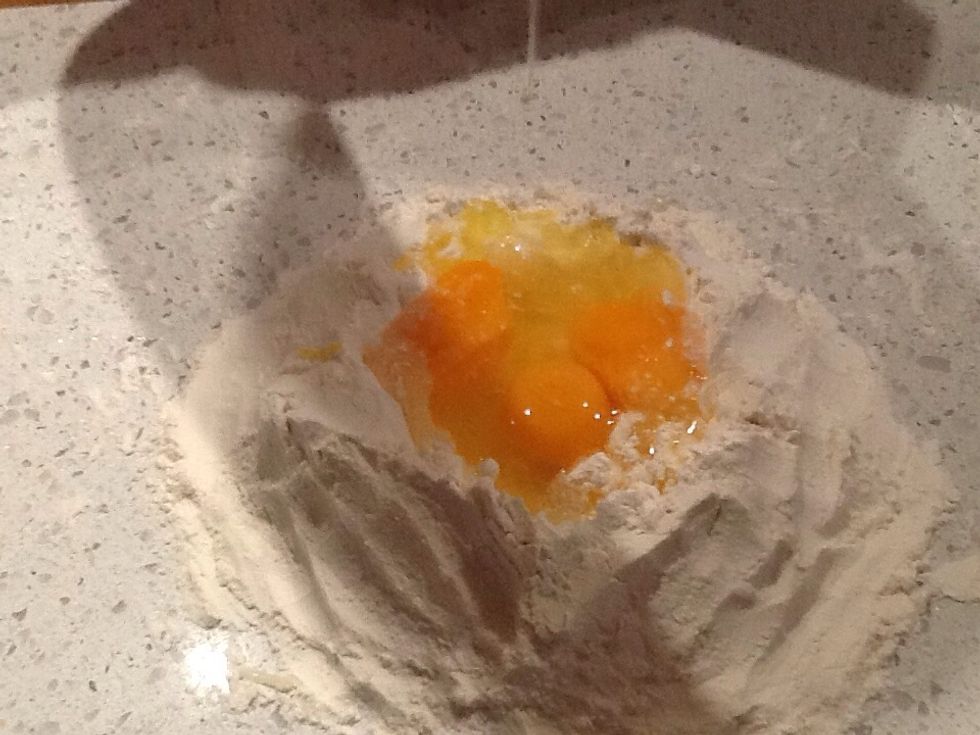 crack all of the eggs into the well and add the salt.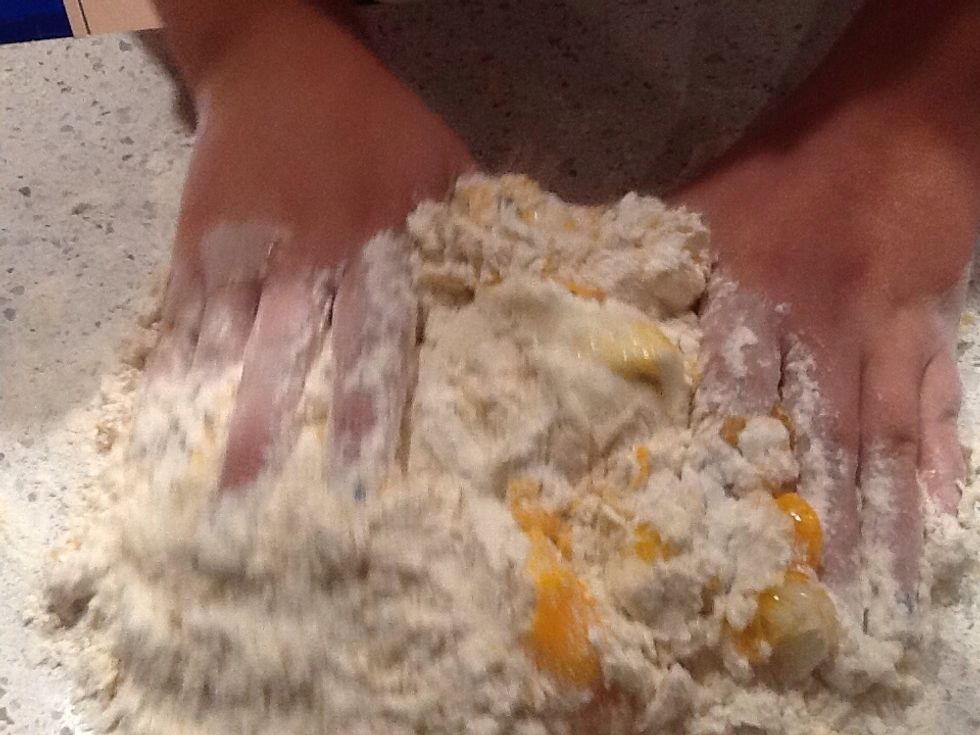 knead the dough until well combined.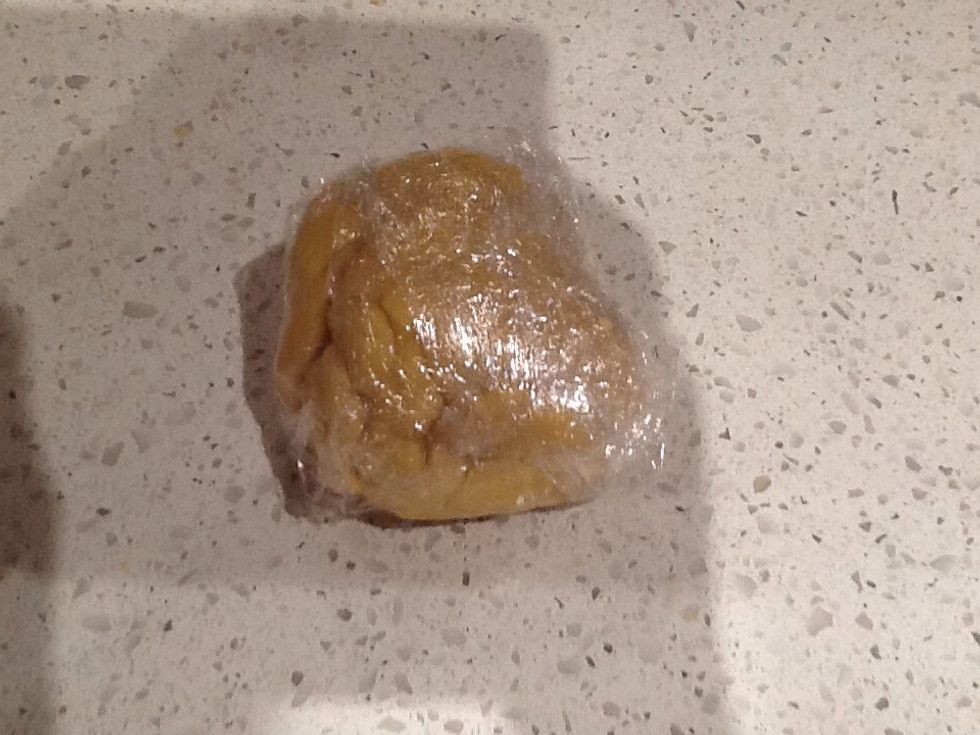 Rap the dough in glad rap, and leave for 30 minutes.
During the resting period, prep all ingredients for the sauce and clean up a bit.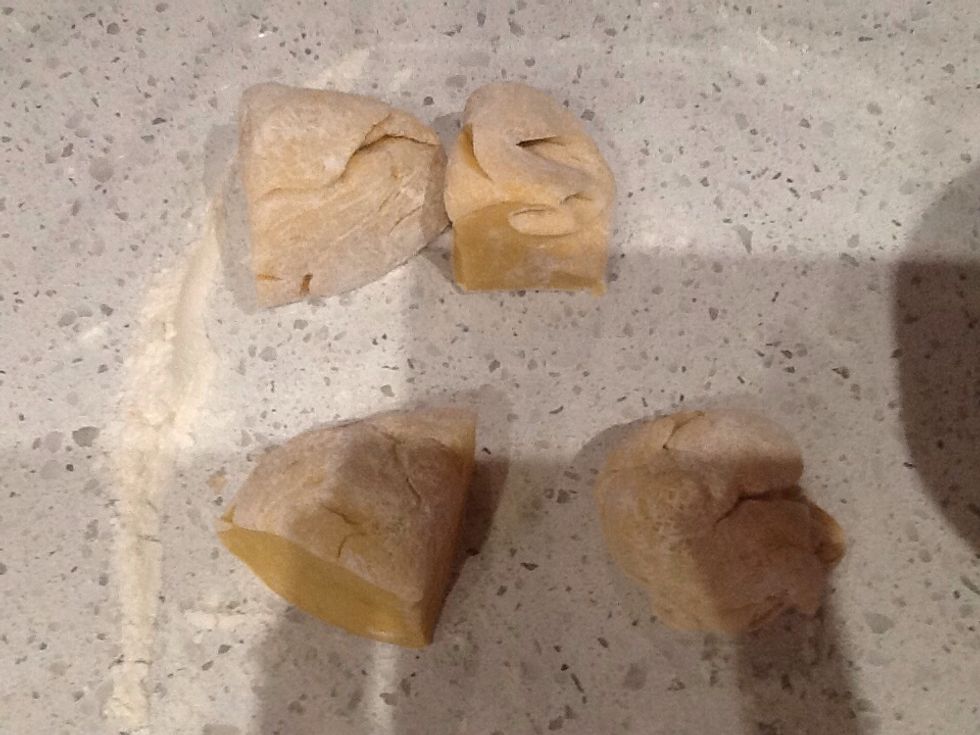 Divide the dough into four to make it easier for the pasta machine.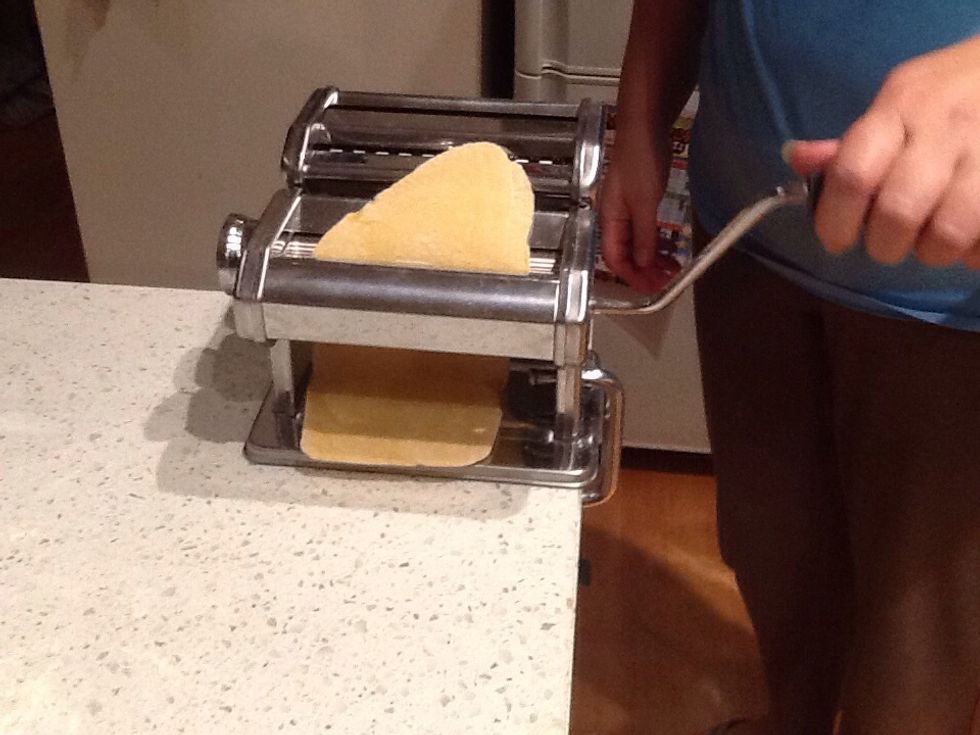 Roll out dough until its thin.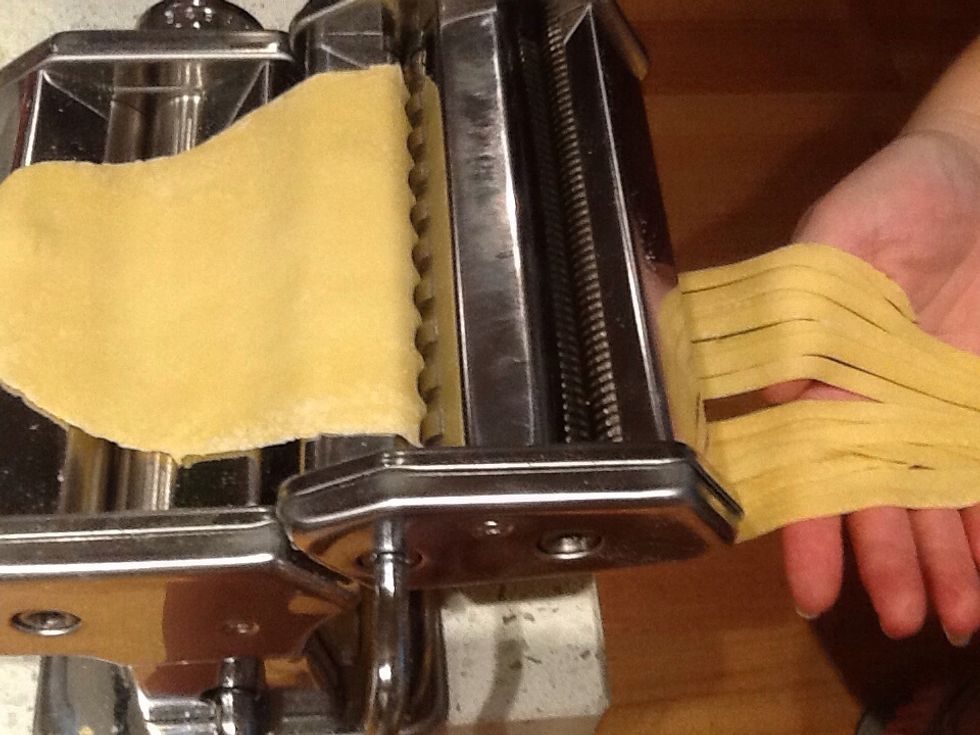 to make Fettucine, roll it through the pasta cutter.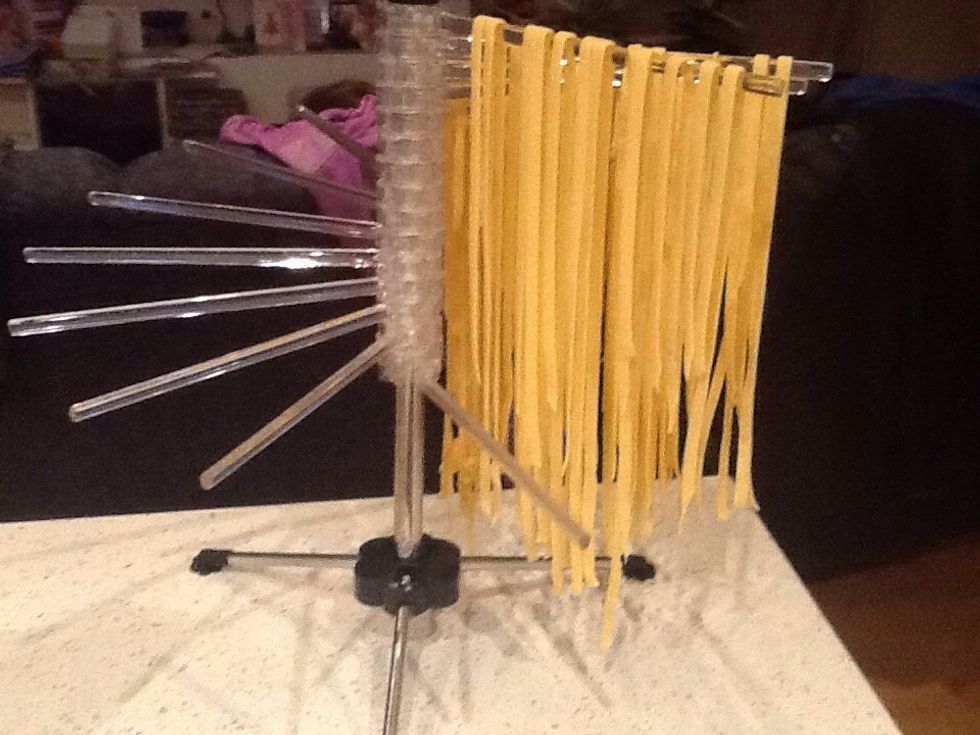 Hang the pasta on a pasta stand so they don't stick together.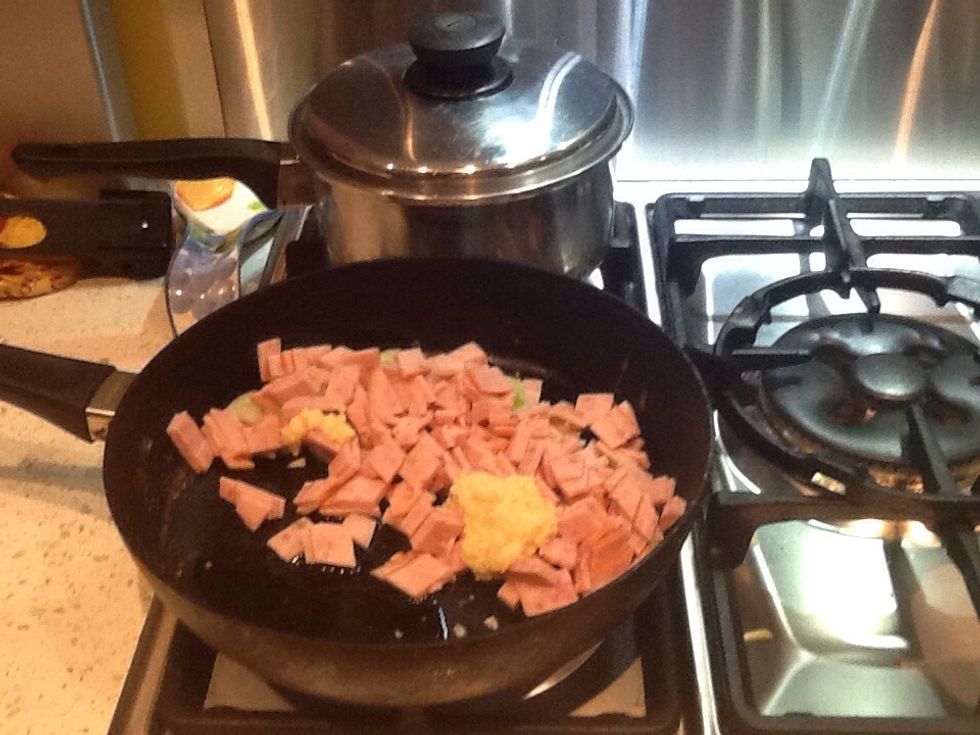 Boil a pot for the pasta. Mean while, in a medium pan, melt butter. Add onion, bacon and garlic. Sauté for 5 minutes.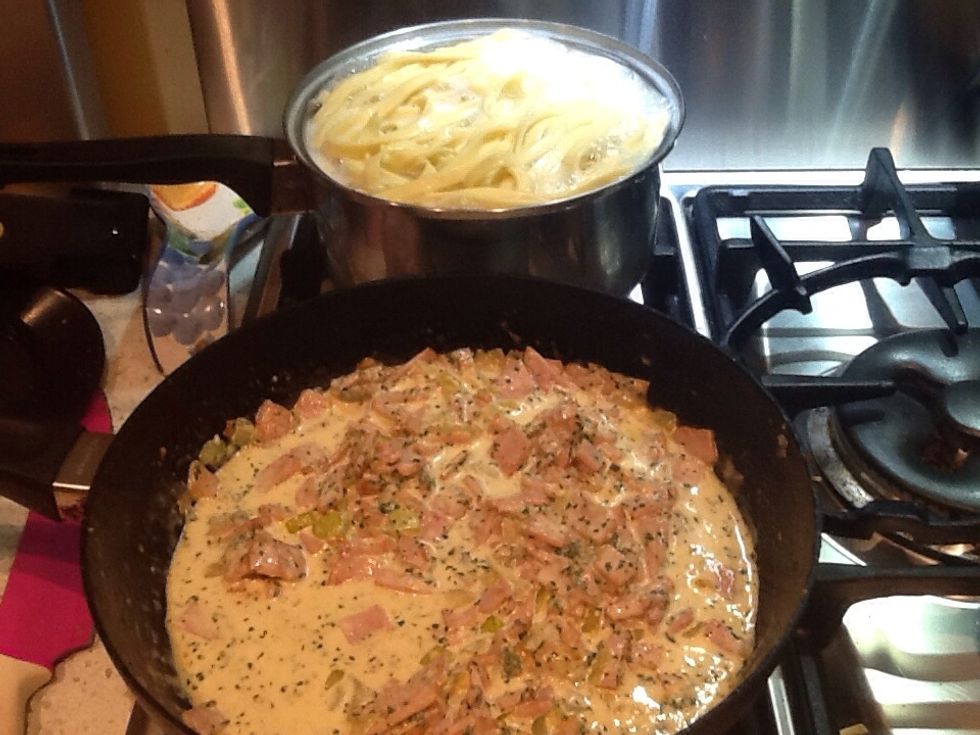 cook pasta for 4 minutes. Add cream, parmesan cheese, parsley,and seasonings. Mix well over low heat for 2 minutes or until warmed through.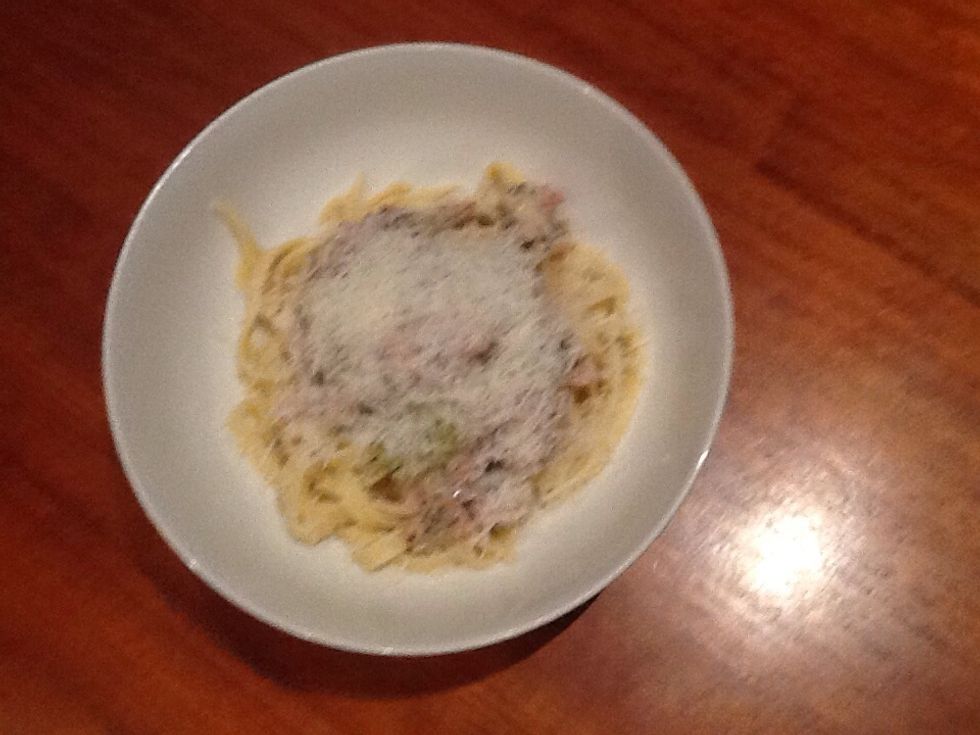 Serve topped with additional parmesan cheese.
safety and hygiene issues 1) Wash your hands. 2) Use clean utensils. 3)Curl your fingers when chopping onion and garlic.
2.0c Plain flour
3.0 Eggs
1.0pch Salt
1.0Tbsp Butter
1.0 onion finely chopped
1.0 clove garlic, crushed
3.0 rashes Bacon
0.0c cream
1.0Tbsp Parmesan cheese
2.0Tbsp parsley
0.0tsp black pepper
0.0tsp salt
1.0Tbsp parmesan cheese extra