Cut paper towels in half with sharp butcher knife, not serrated knife. In container mix water, baby wash and baby oil.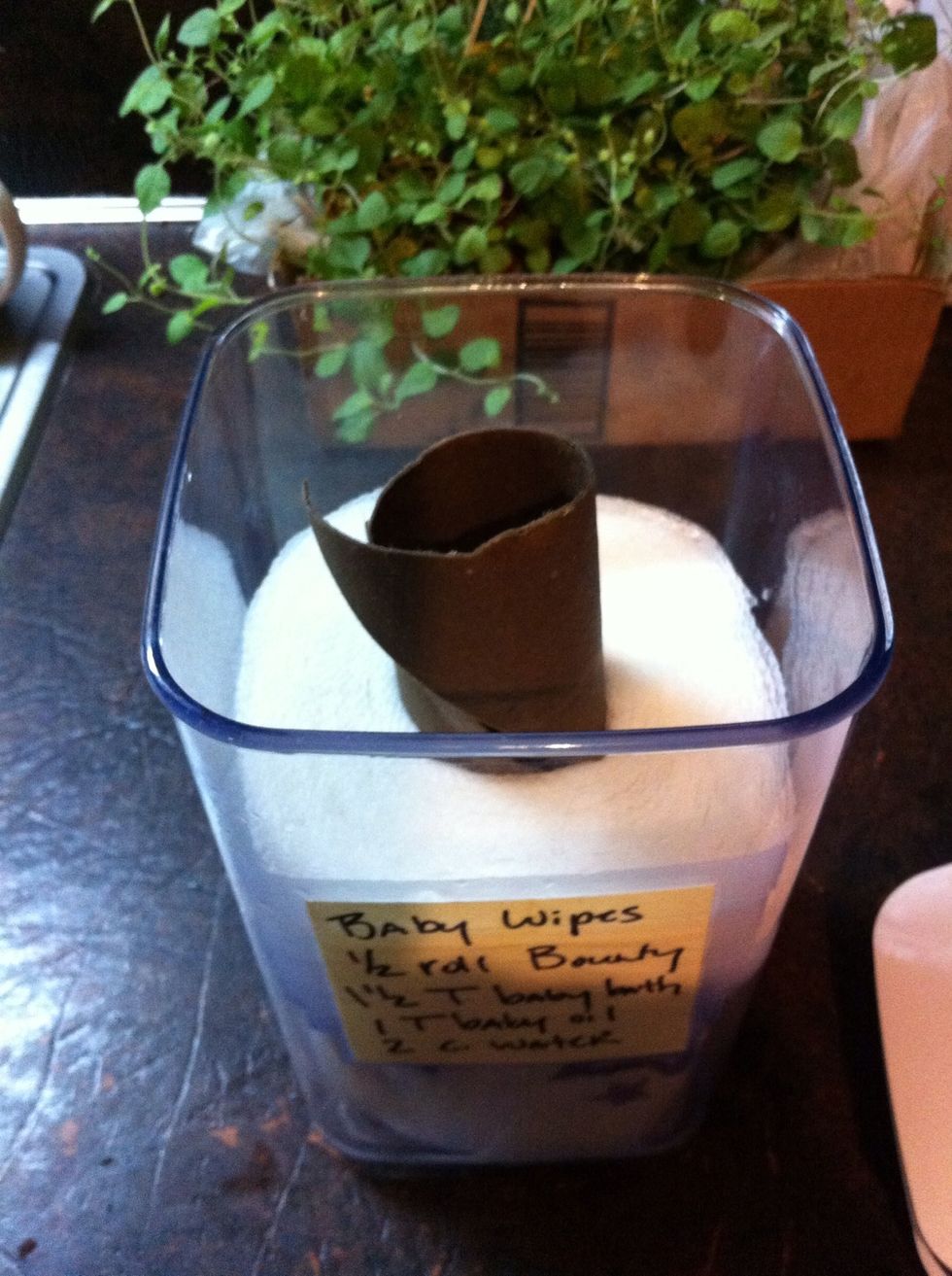 Place 1/2 roll of paper towels in mix, let sit till absorbed. Then, pull out the cardboard tube.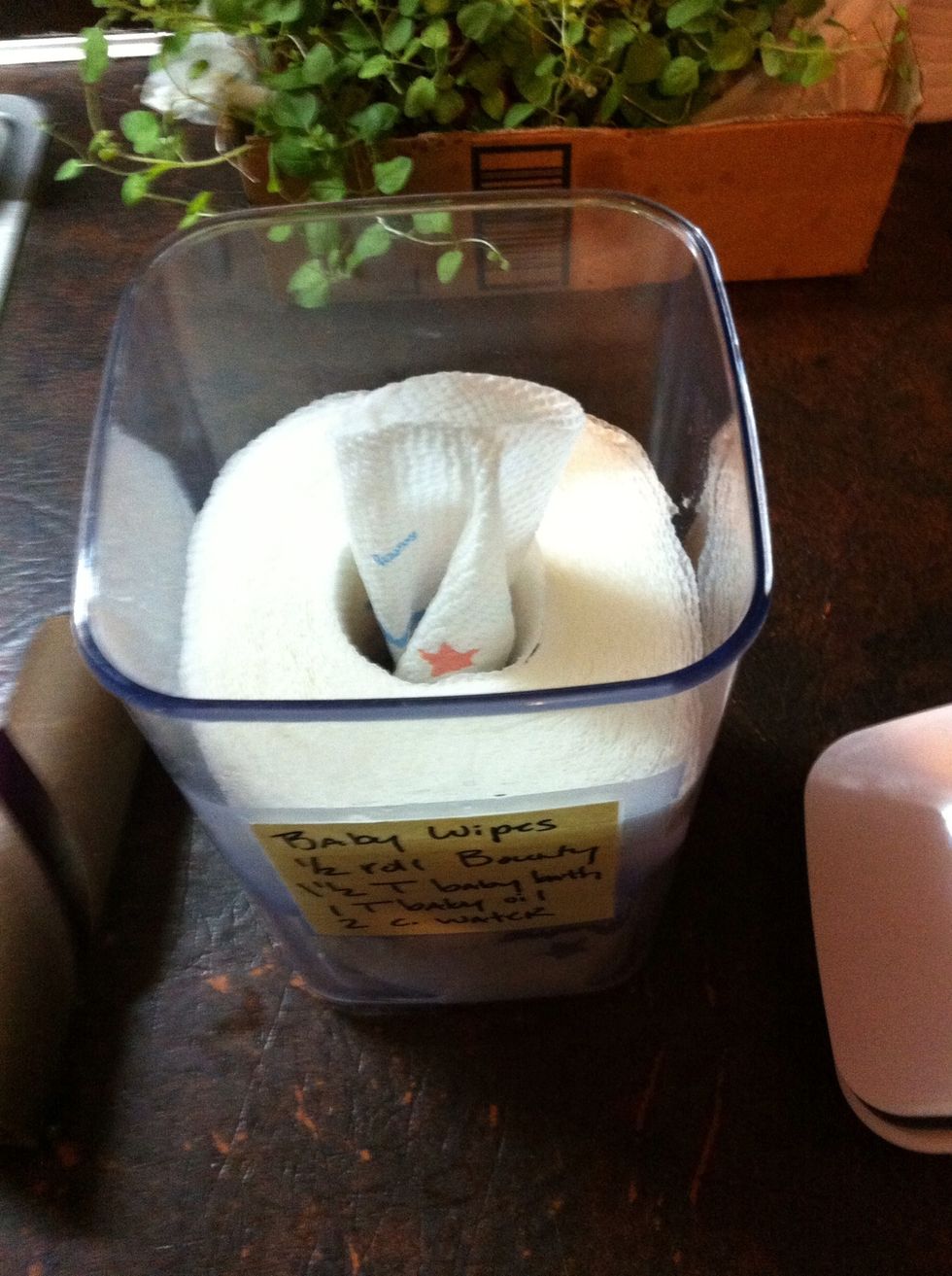 After removing cardboard tube, pull the center to have a wipe ready.
Seal it, add your "recipe" and they are ready to use!
2.0c Water
1/2Tbsp Baby Wash
1.0Tbsp Baby Oil
1/2 Roll of Bounty paper towel
1.0 Container that Seals
1.0 Sharp Butcher Knife
Lucy Hudnall
If you can't explain it to a 6 year old, you don't understand it yourself. -Albert Einstein