*Note: Refrain from adding any liquids, esp. sweeteners or flavorings, as this will decrease the shelf life greatly.
11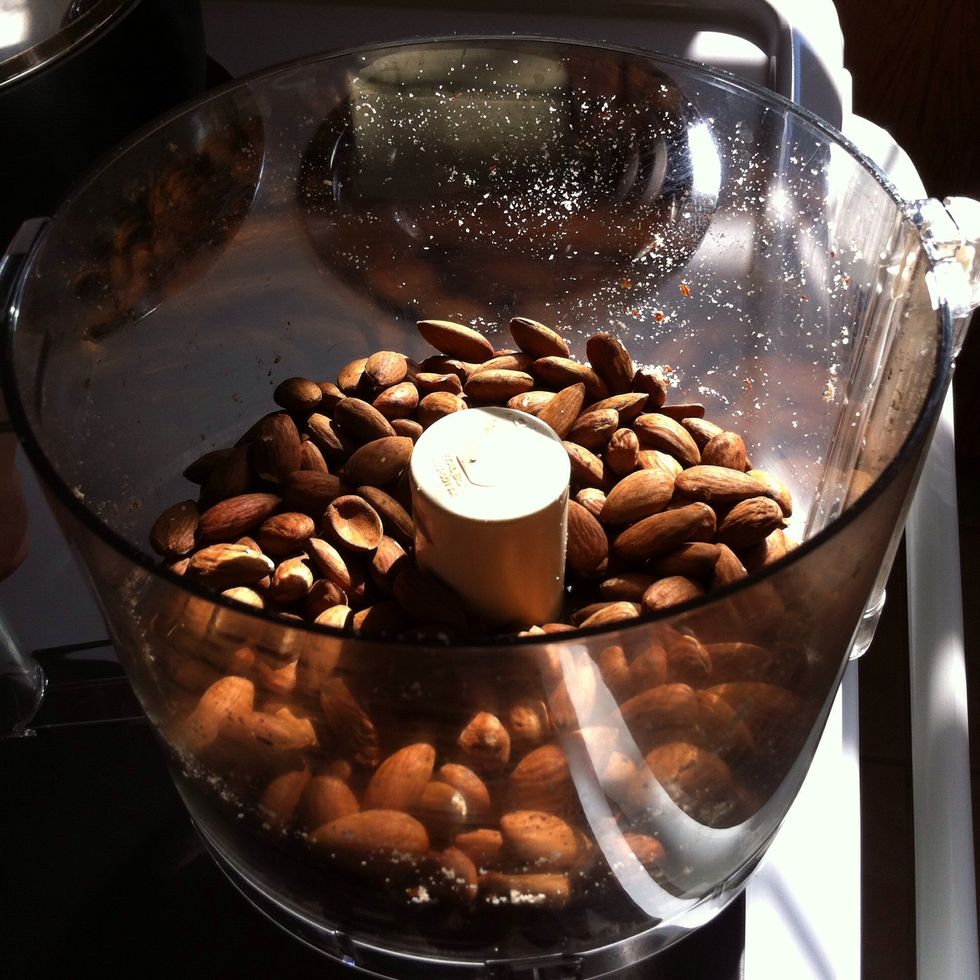 Place 3 cups of almonds and cinnamon (if using) into your food processor with the metal "S" blade. *Note: Fresh roasted almonds yield the quickest results.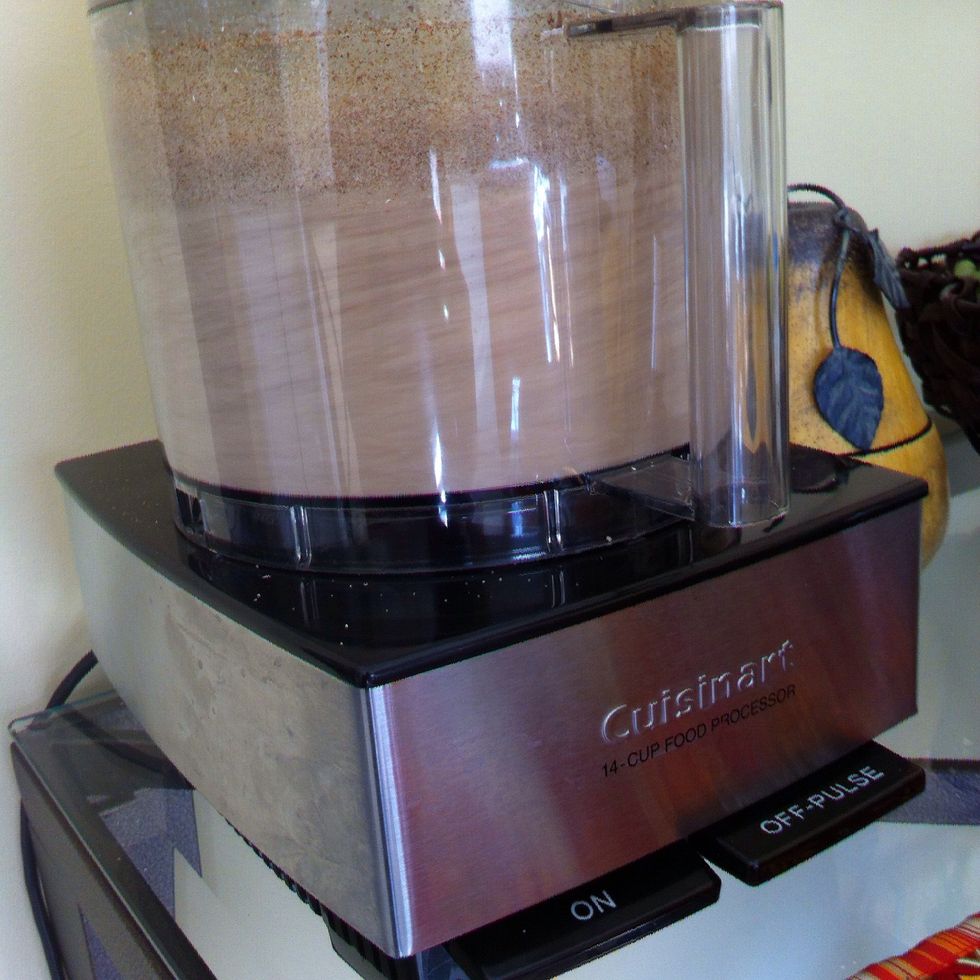 Process for 15 minutes, stopping every few minutes to scrape down the sides of your work bowl with a spatula.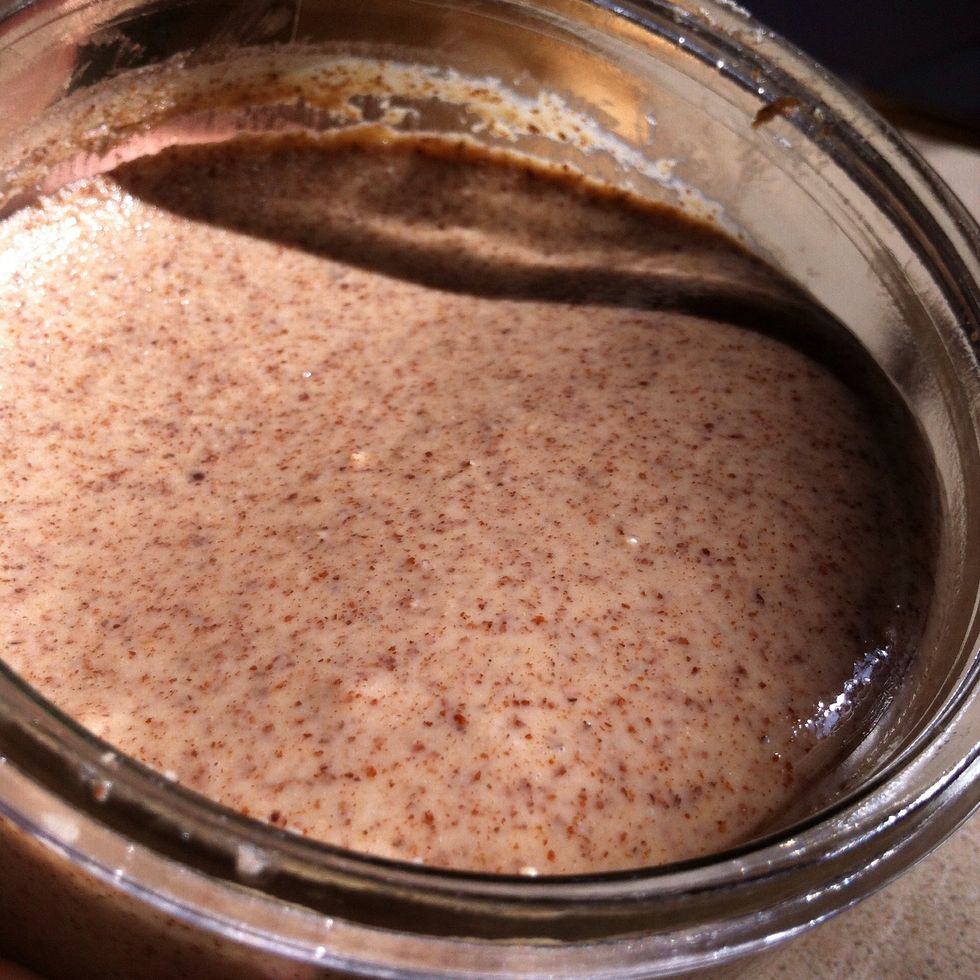 Creamy goodness.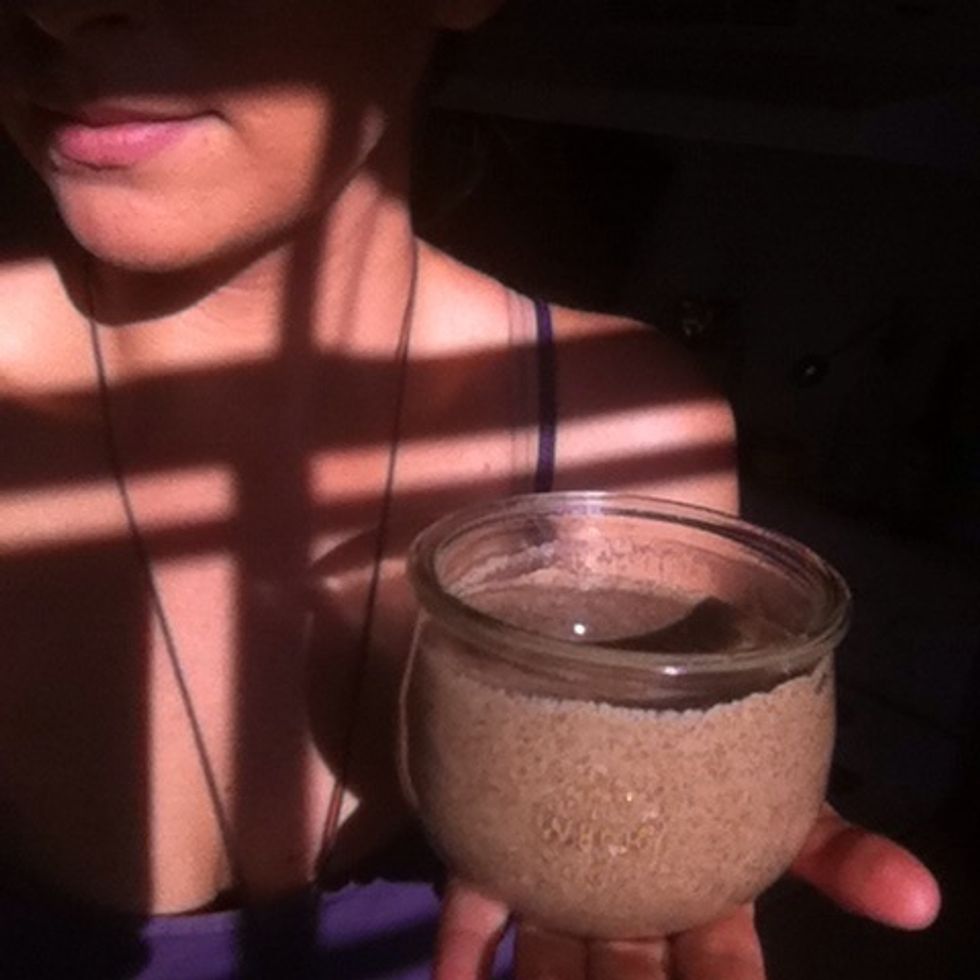 Keep your almond butter refrigerated. I recommend Weck jars for storage. Enjoy! 😊
3.0c Almonds (Raw or Roasted)
Food Processor
Patience 😙
1.0tsp Cinnamon (Optional)