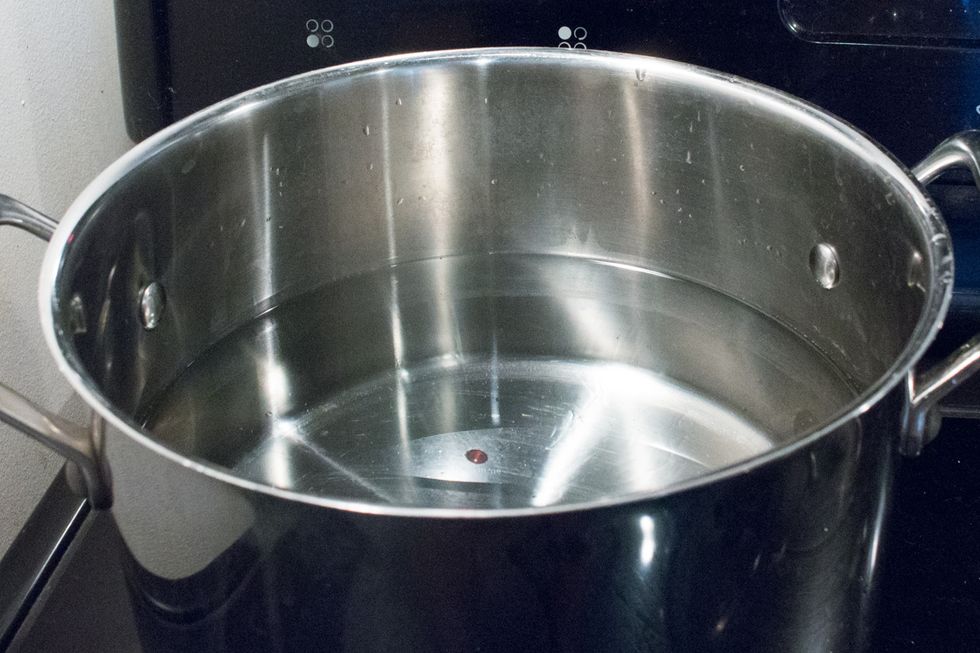 For pasta - boil water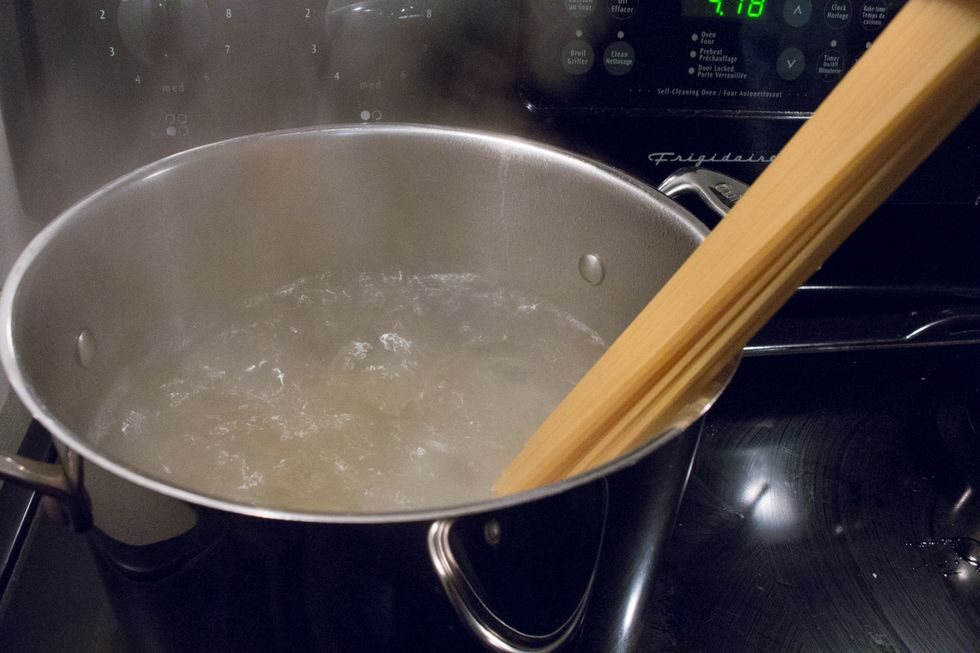 Add spaghetti to boiling water, fettuccine is a type of pasta that goes very well in this dish. I like to boil for 12 minutes; but for you, boil to desired tenderness.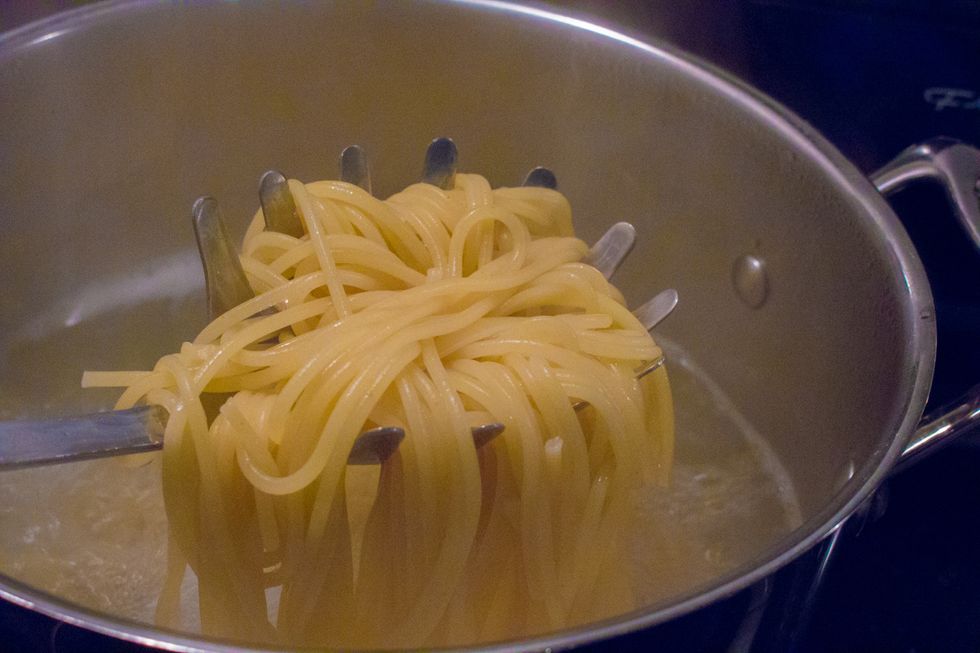 Drain and set pasta aside.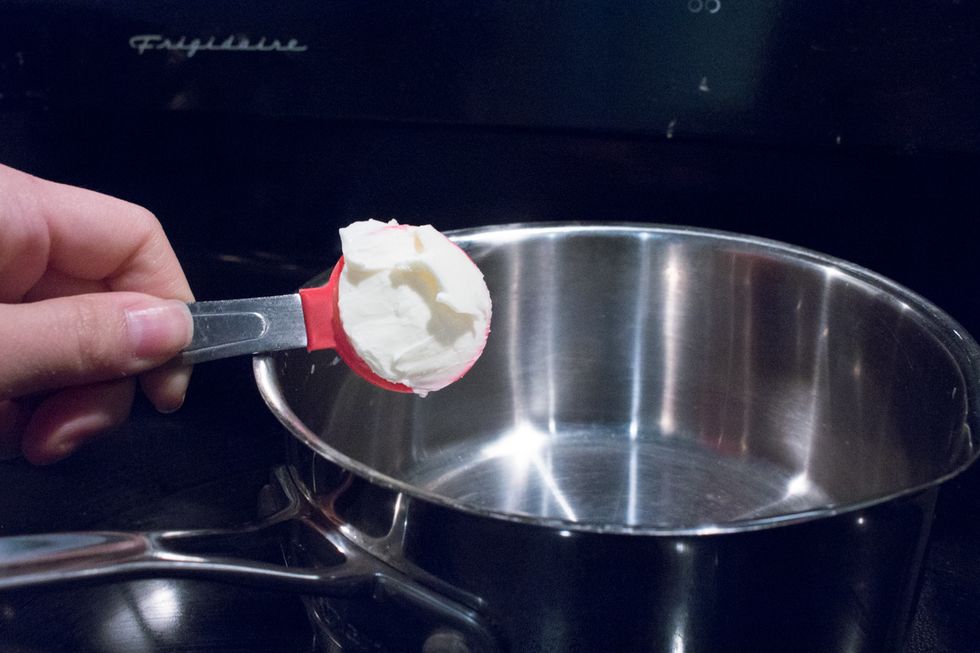 Add 6 tablespoons of butter to separate pot.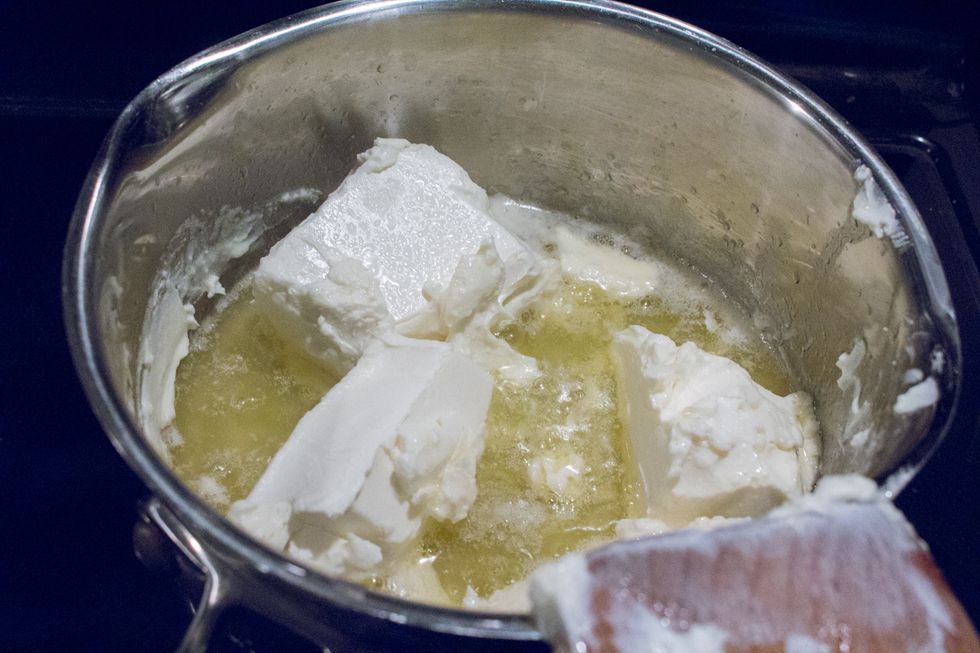 Add one package cream cheese and melt on mild to medium heat.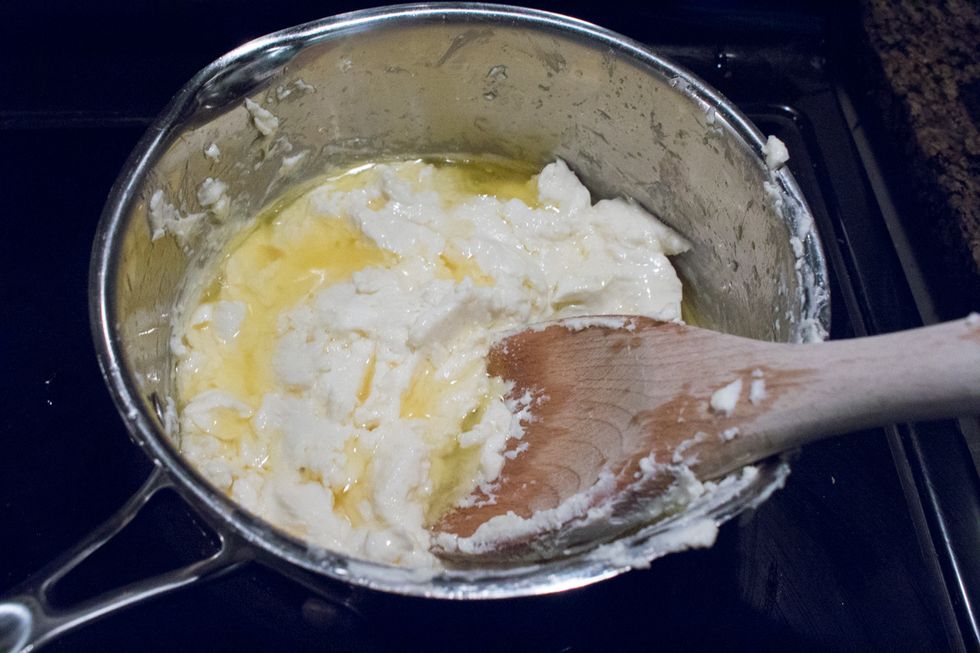 The cream cheese and butter will look separated initially, be sure to stir while it is heating up.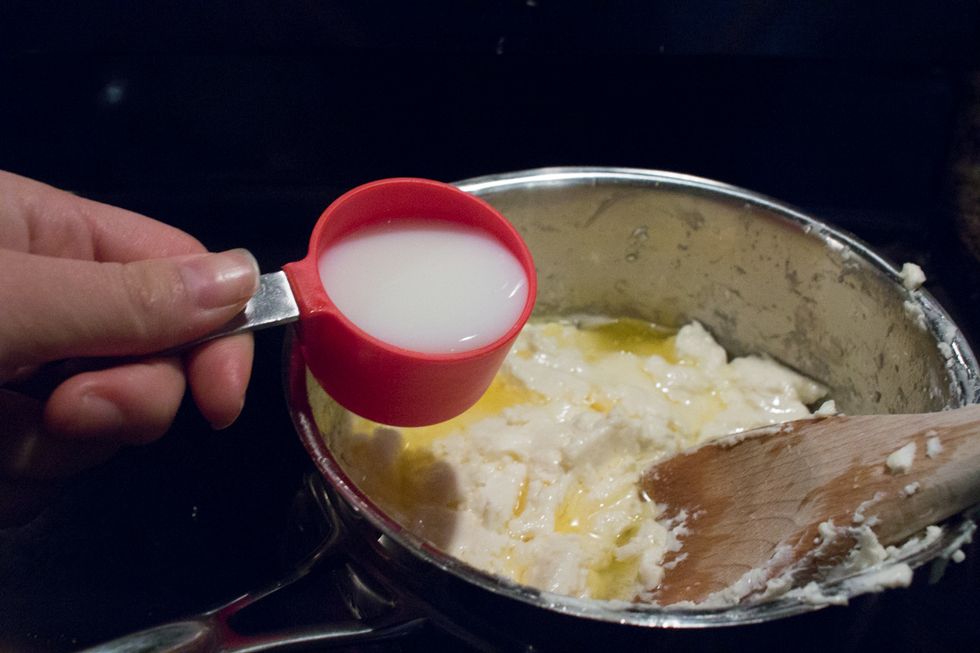 Add 1/2 a cup of milk.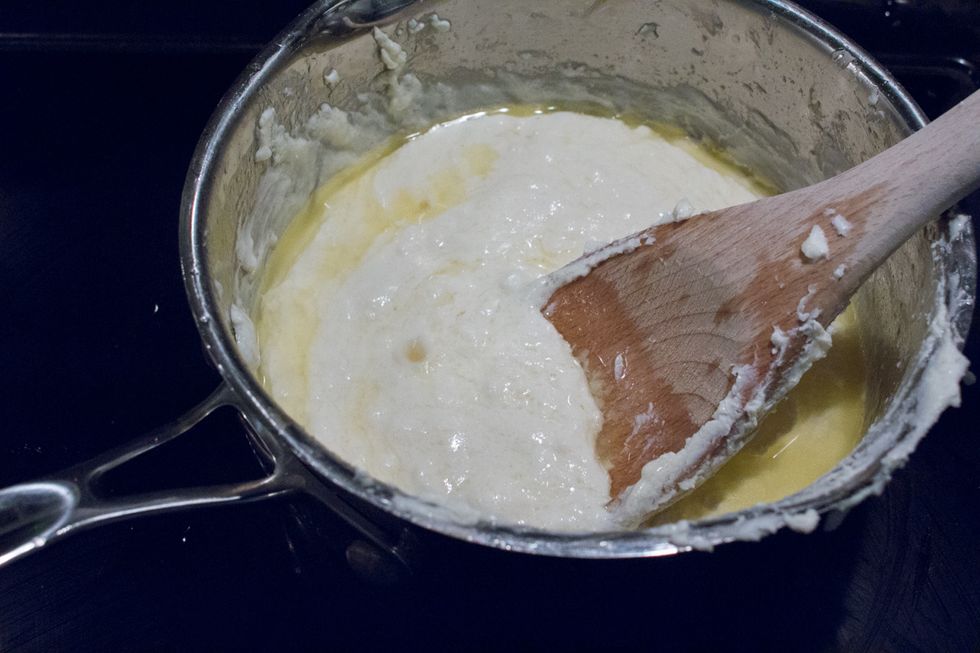 Continue to stir.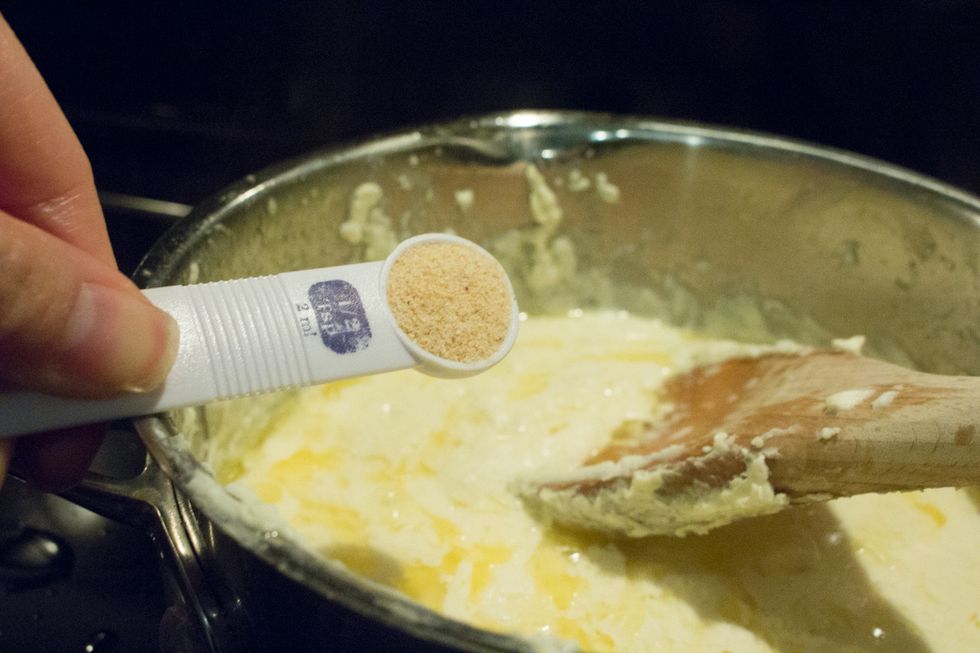 Add 1/2 tsp of garlic powder, stir.
Add pepper to desired taste.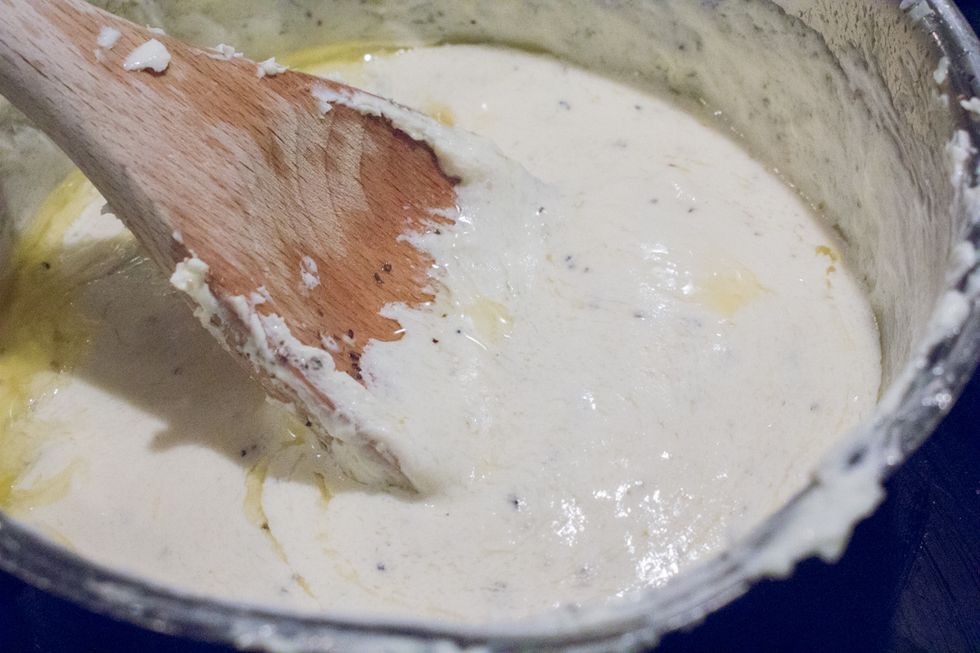 Continue stirring until you get this texture.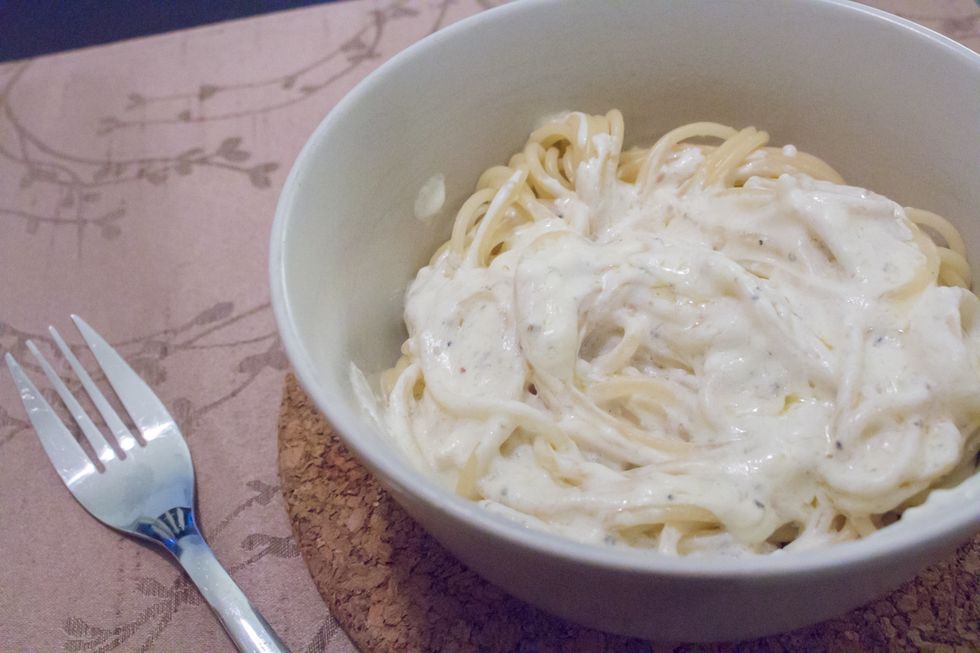 Add your alfredo sauce to your pasta, and voila! Dinner is served.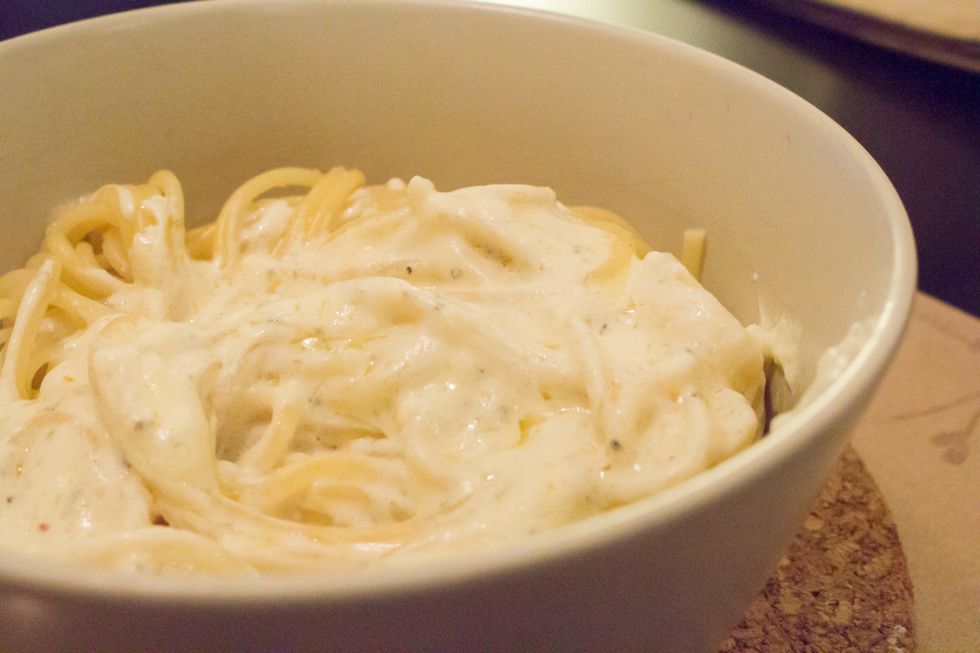 Spaghettini with Alfredo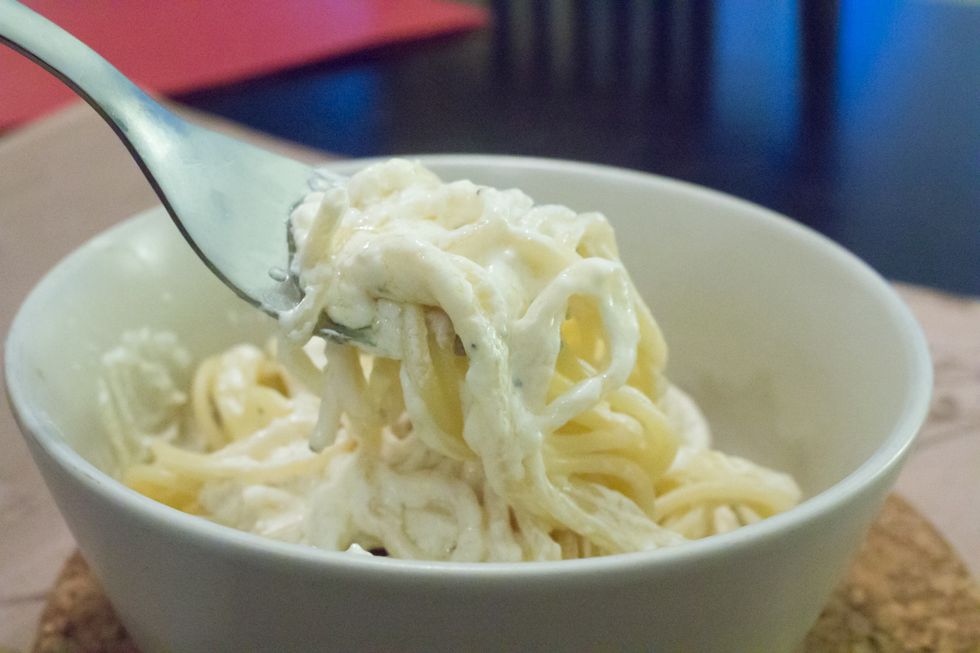 Creamy Spaghettini with Alfredo Sauce - homemade!
8.0oz (or 1 package) Cream Cheese
6.0Tbsp Unsalted Butter
0.5c Milk
0.5tsp Garlic Powder
Pepper to season
Pasta of Choice
Annie Ai
Canadian girl that loves travel, dance, cooking and baking! I used to eat out a lot before I realized homemade was easy, fun & MORE delicious to do!