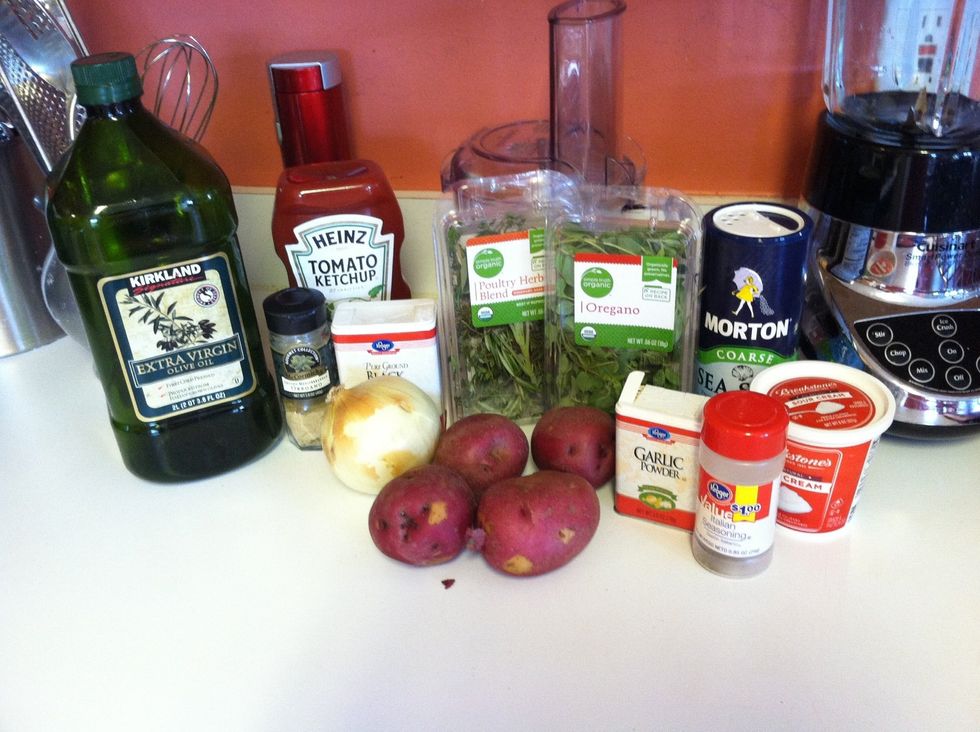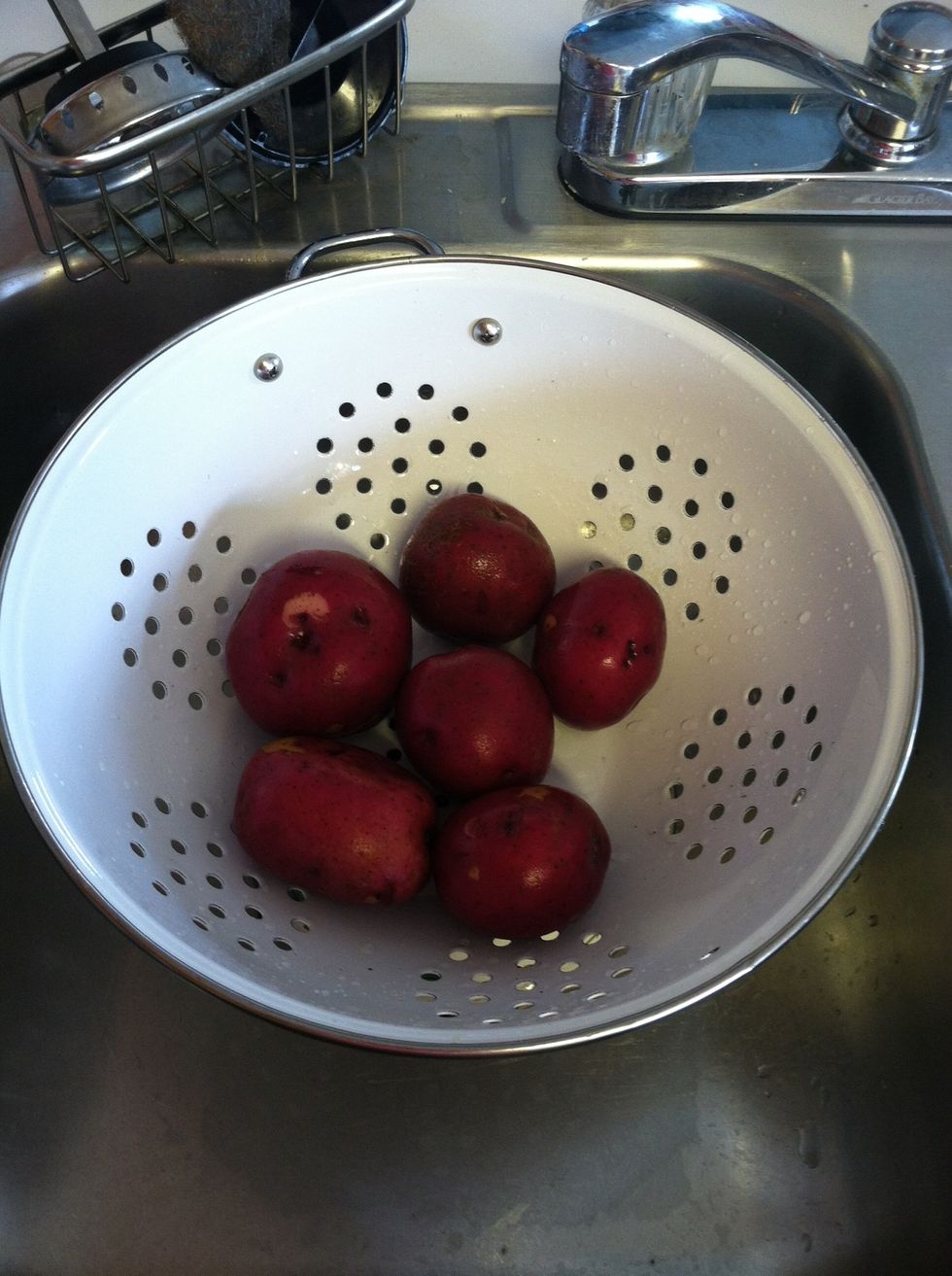 Rinse your potatoes under cold water.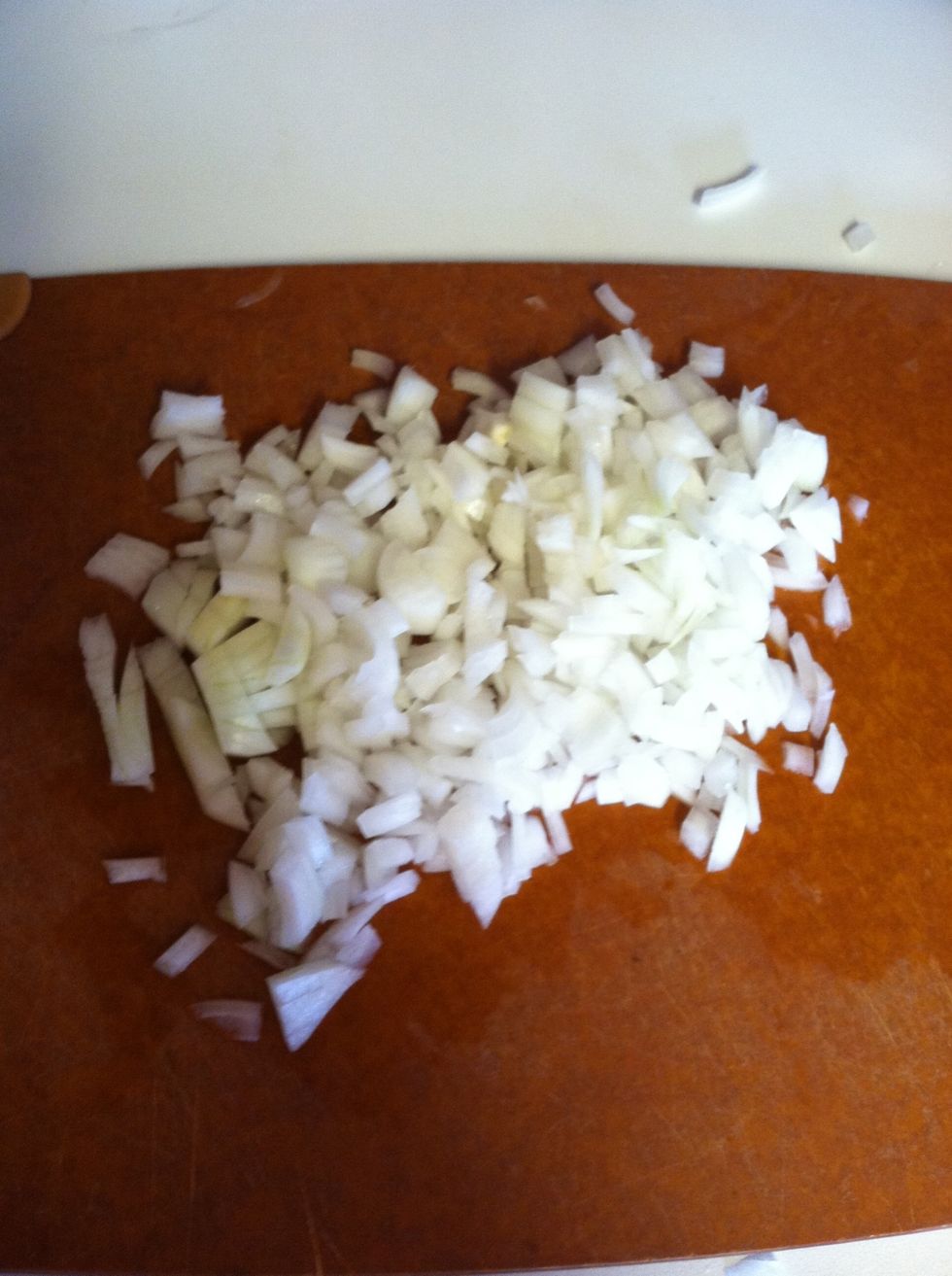 Chop your onion😛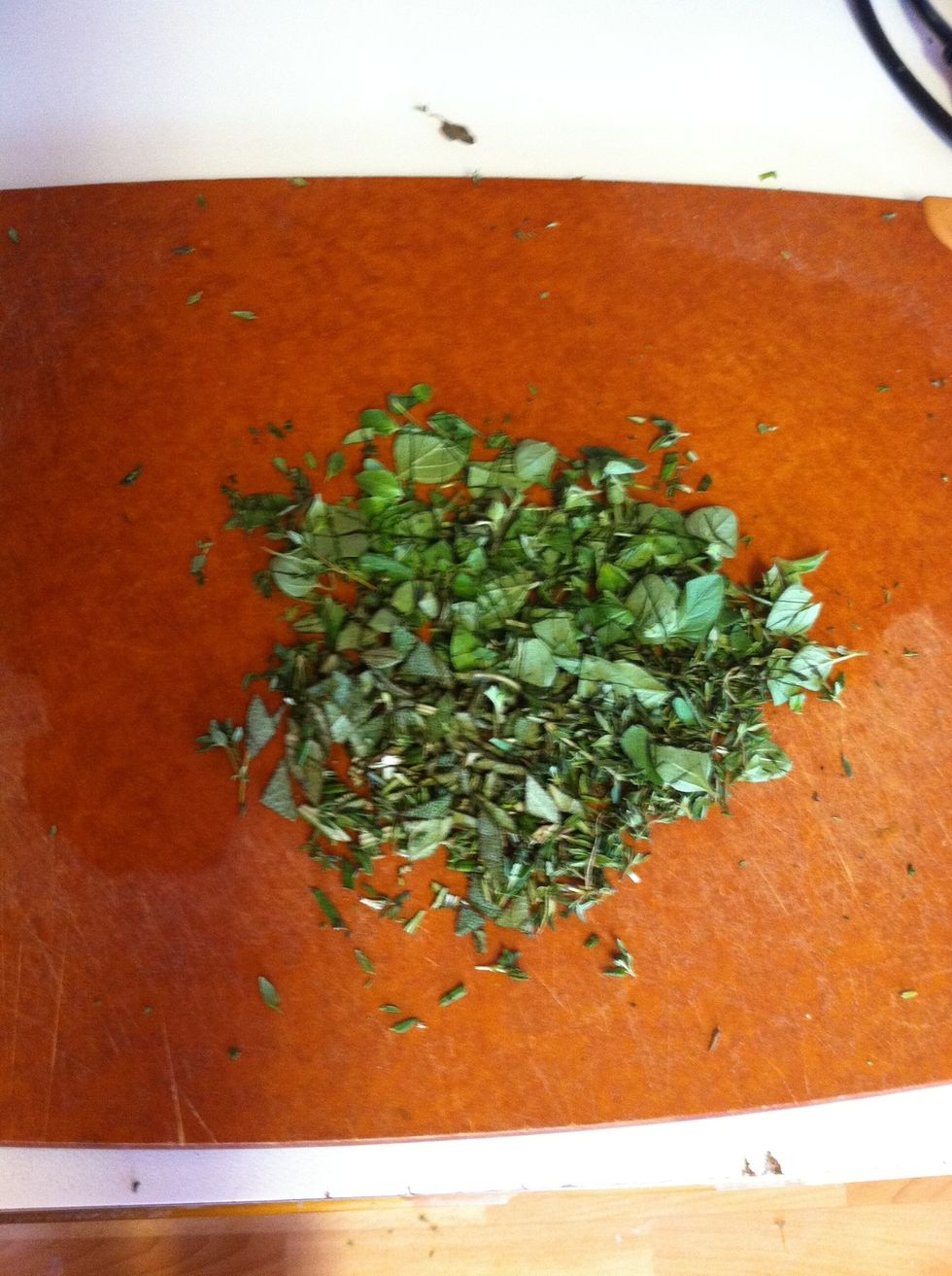 Chop your herbs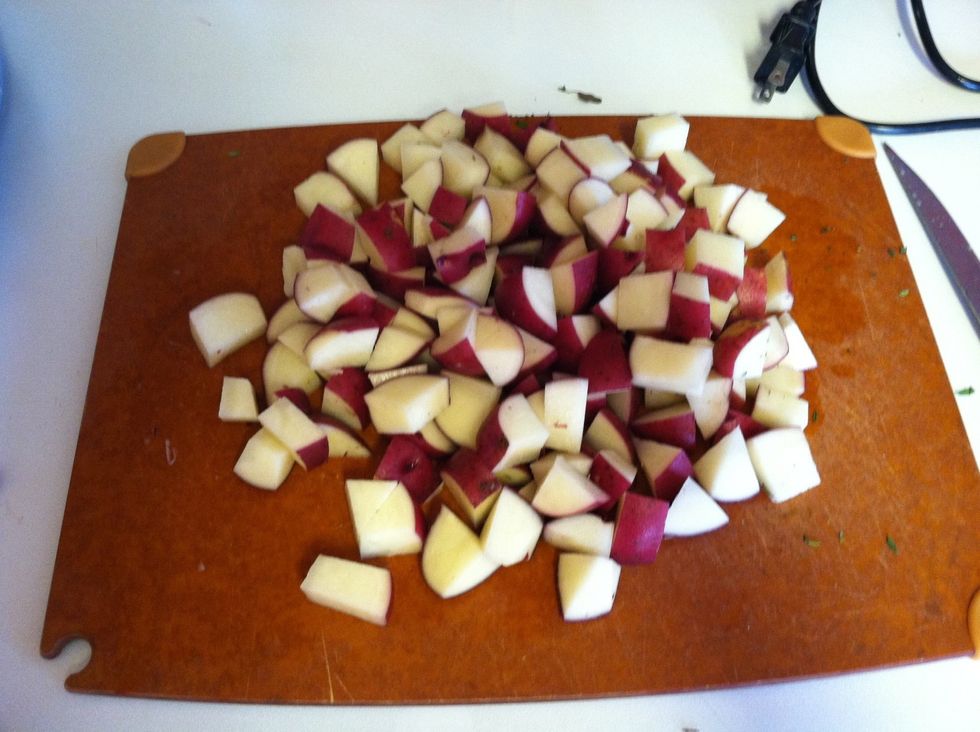 Chop your potatoes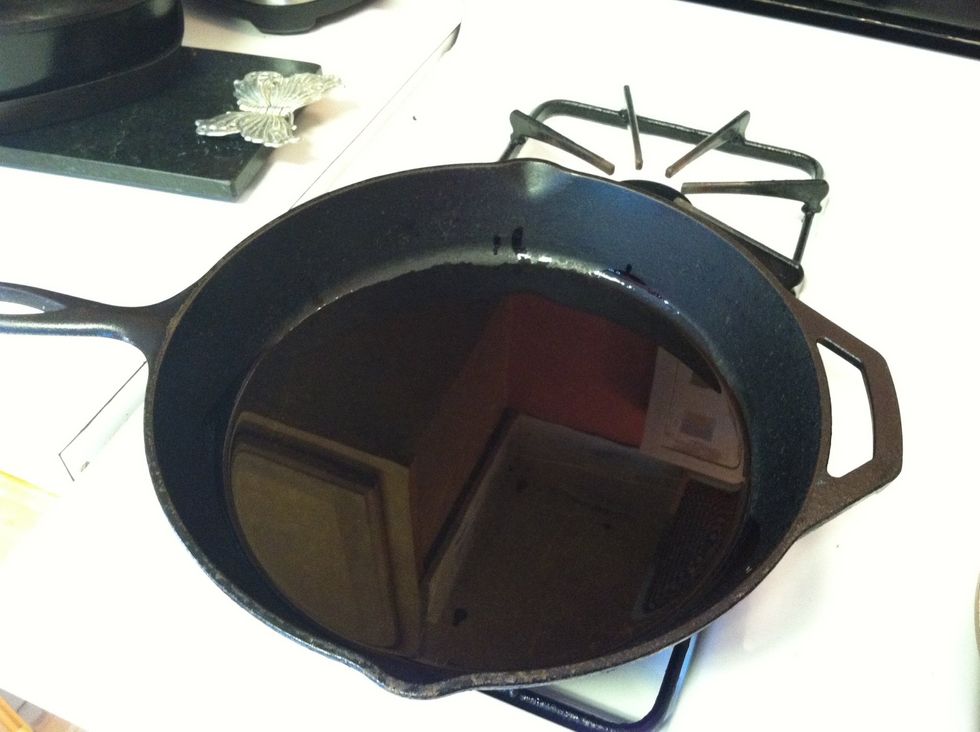 Heat olive oil until it gets hot, but not too hot. You might need more olive oil later once they start cooking and the pot gets dry. You can judge to see how much more you need. I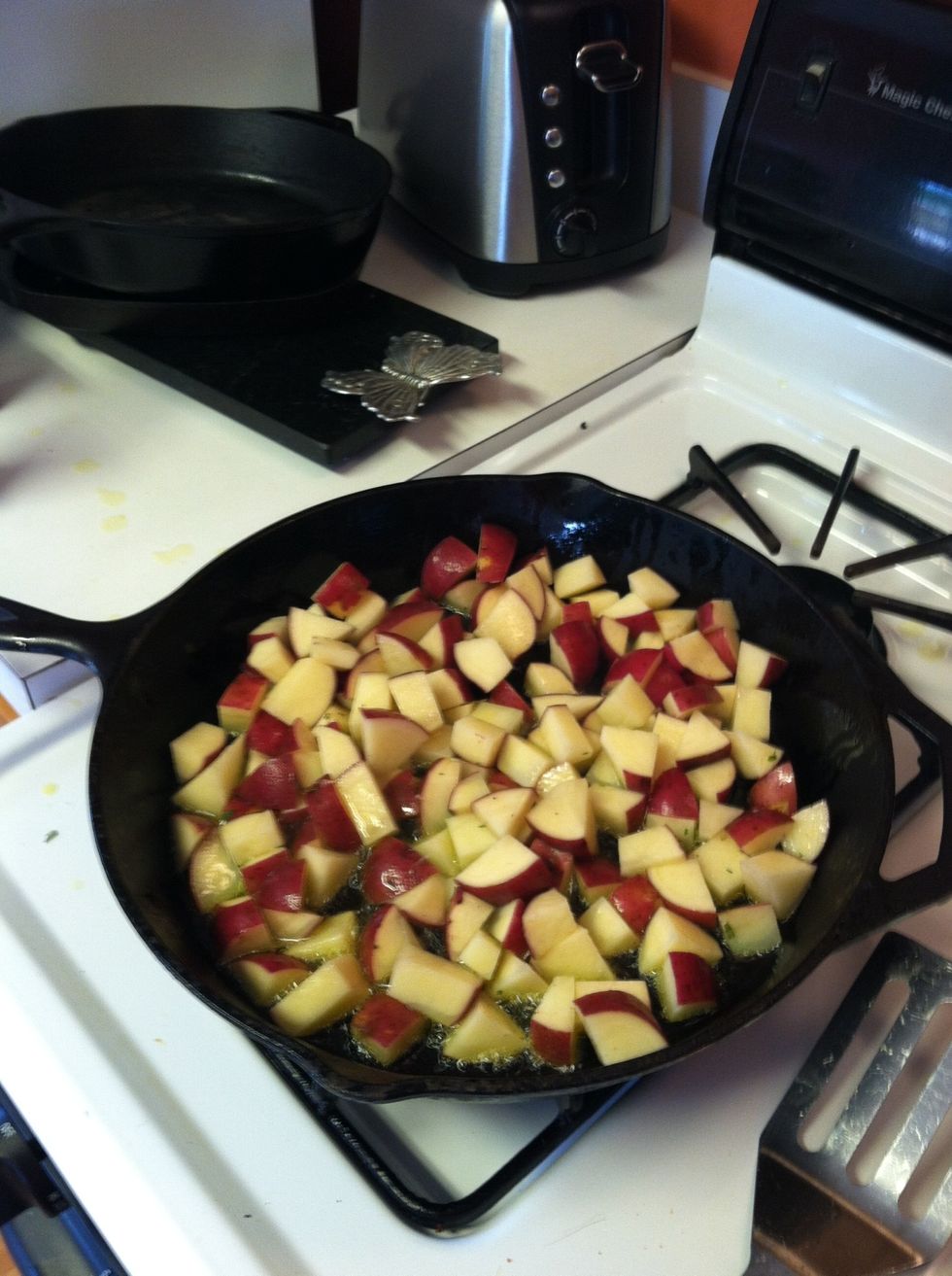 Put potatoes in pot and cook until they have browned.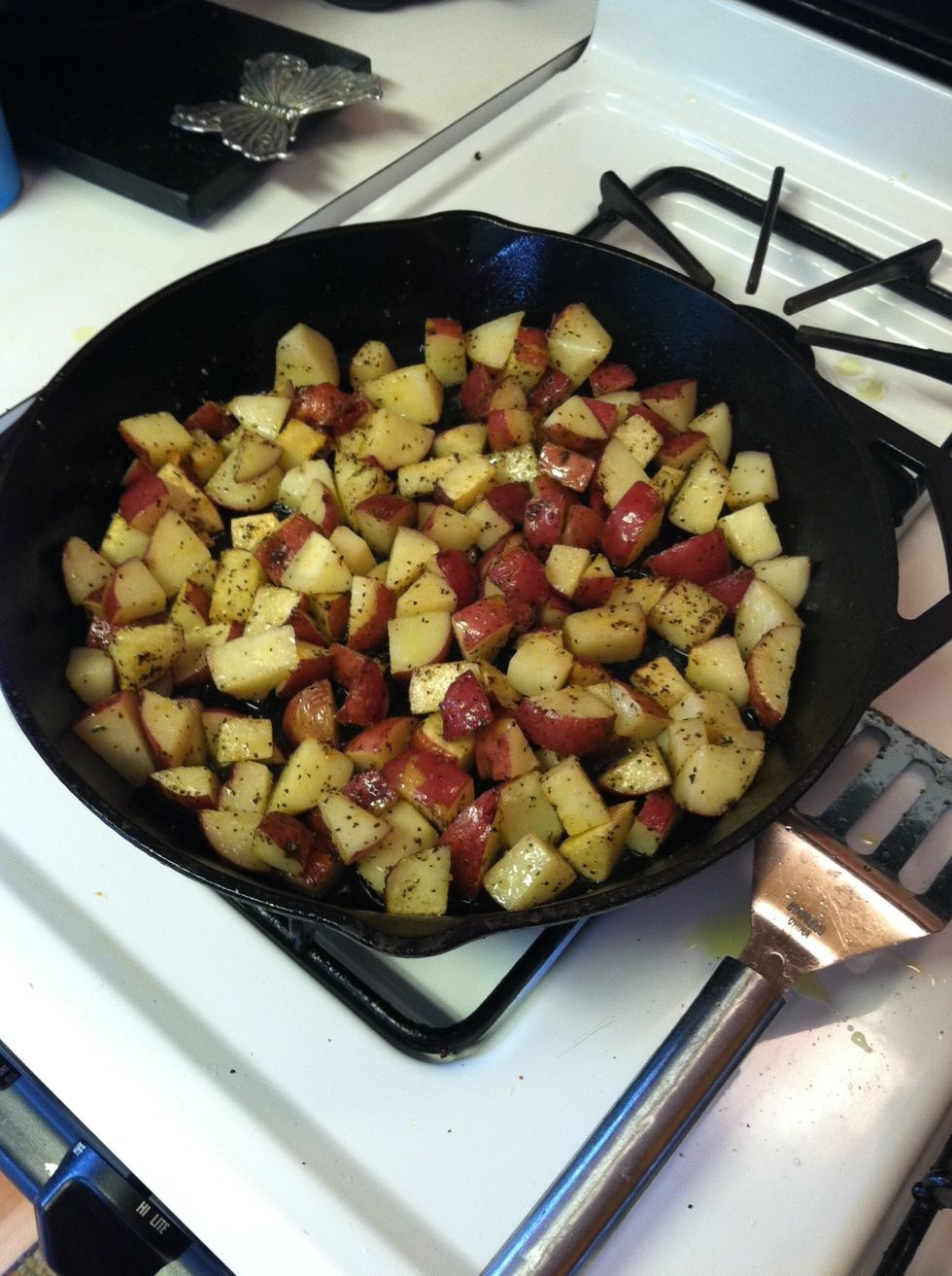 Add salt, pepper, garlic powder, ground oregano, Italian seasoning . ( mix together)
Add onions and herbs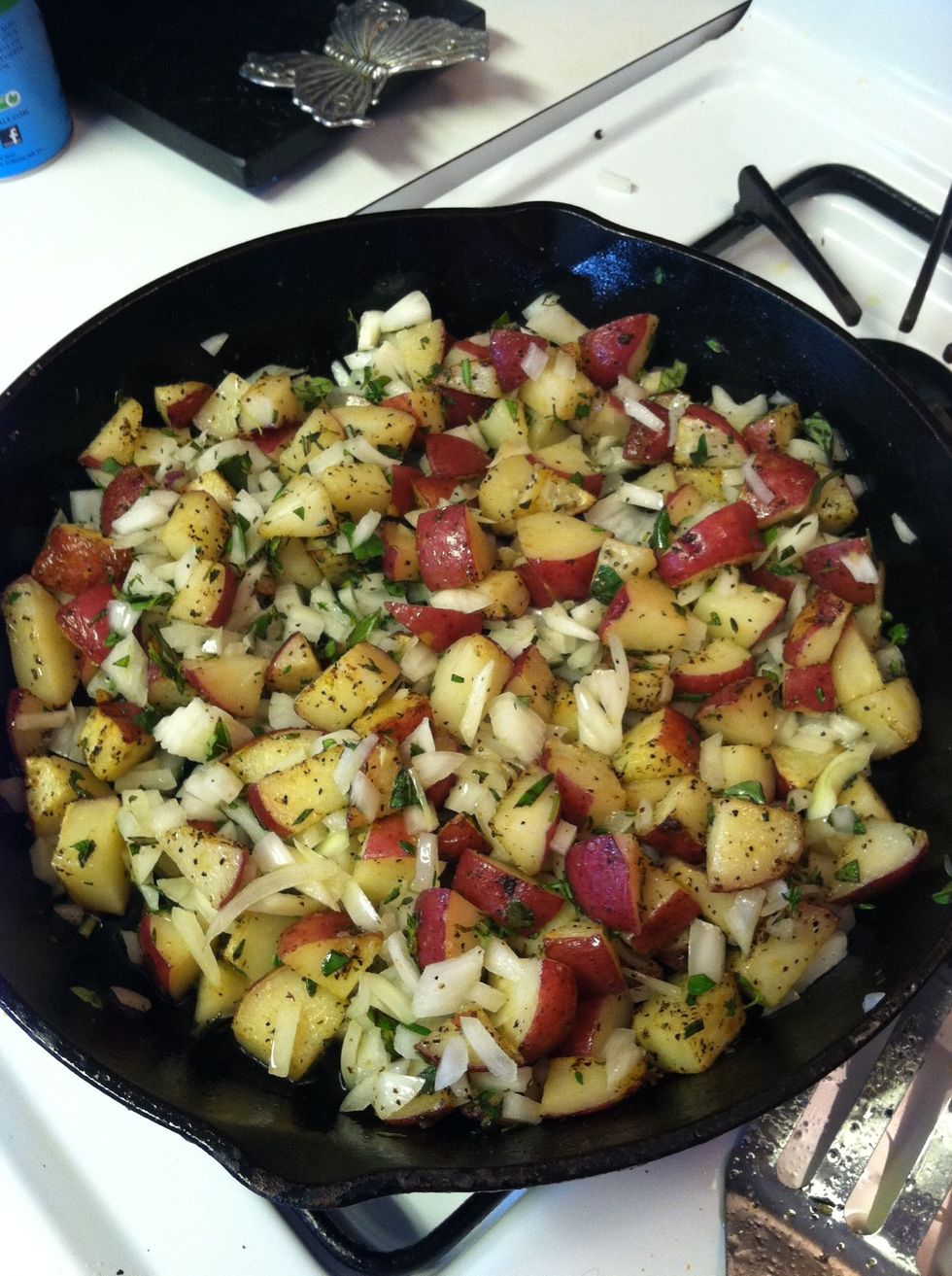 Mix together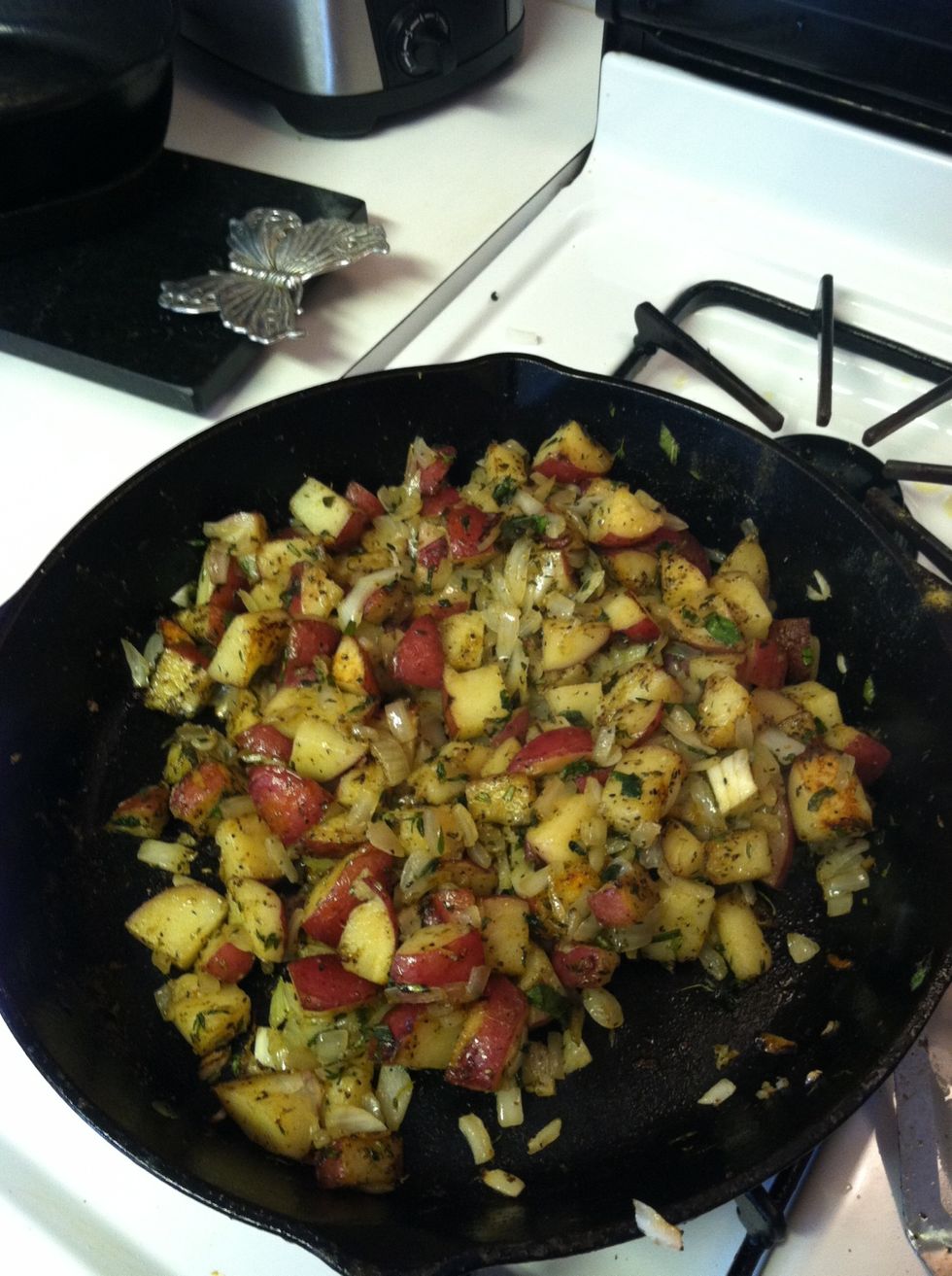 Continue to cook until they get sort of mushy, Stirring periodically.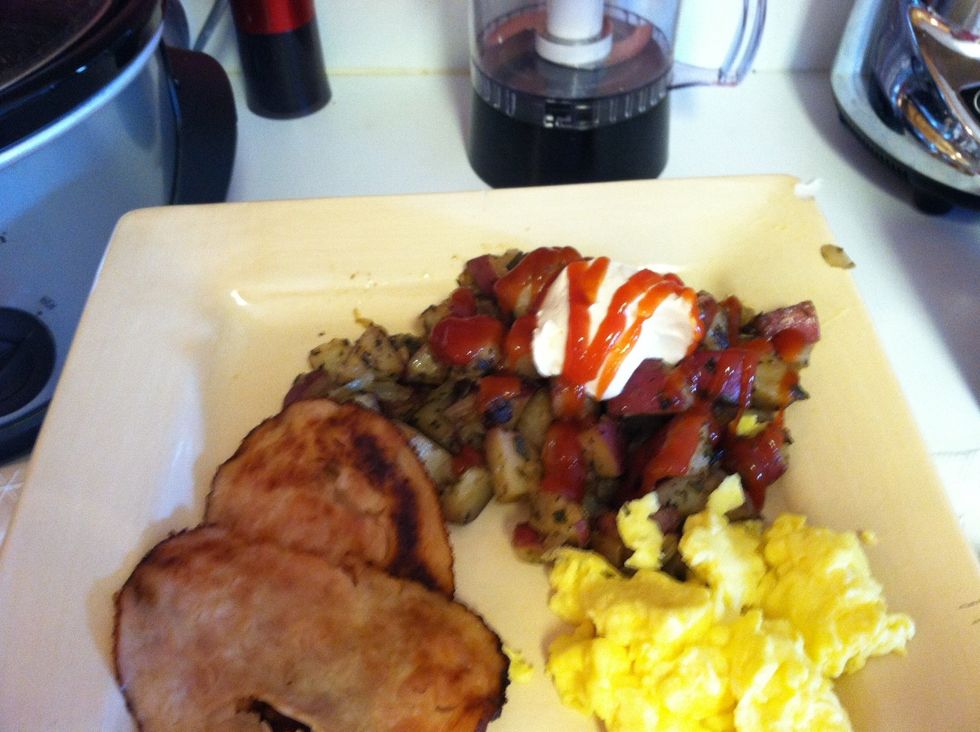 Yummy , add sour cream and catsup.
4.0 Red potatoes
1.0 Medium onion
2.0Tbsp Olive oil
4.0Tbsp Rosemary, sage, thyme, oregano
2.0tsp Salt
2.0tsp Pepper
1.0tsp Garlic powder
1.0tsp Italian seasoning
1.0Tbsp Sour cream
3.0tsp Catsup