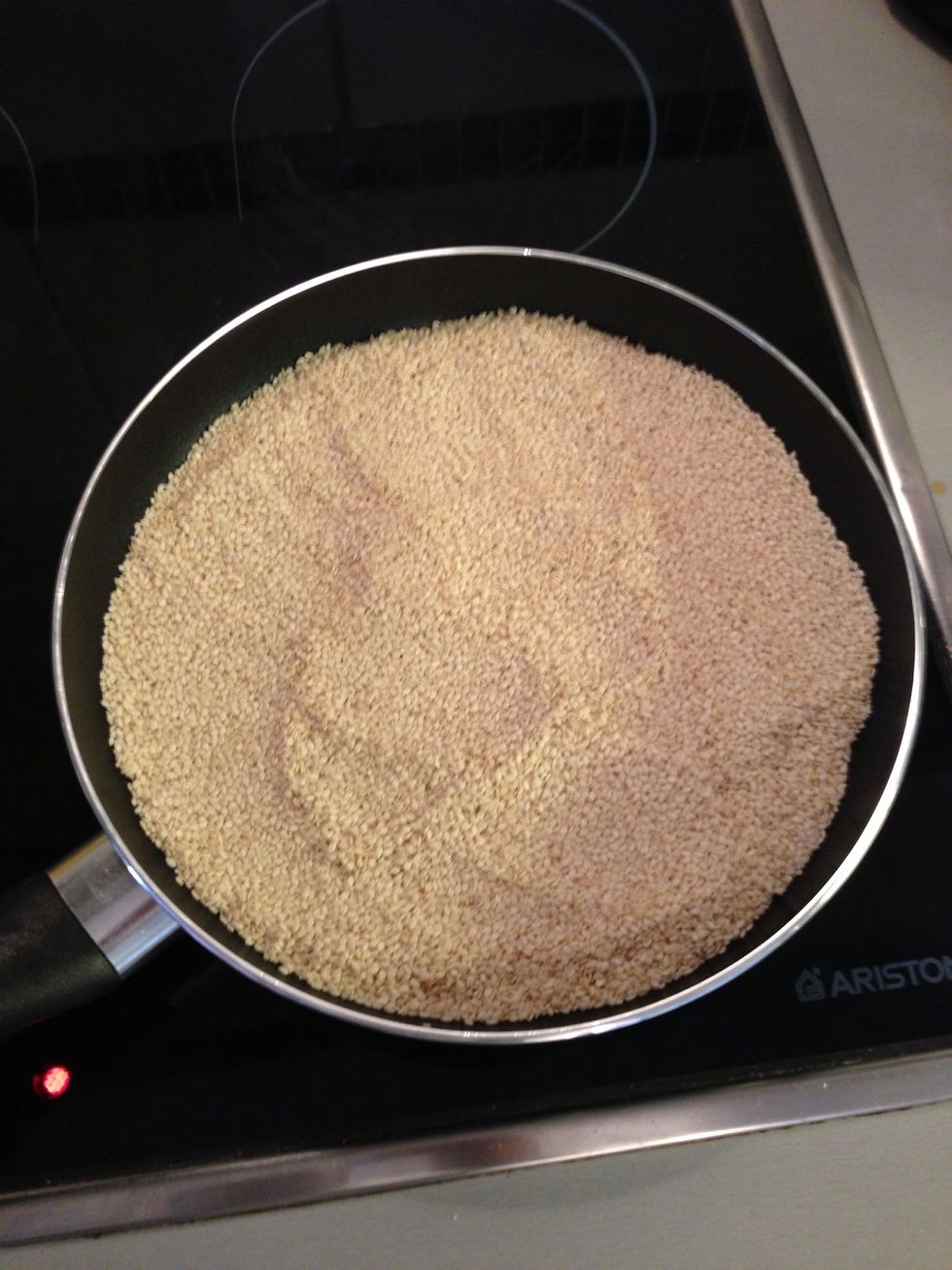 Place the 500g in a pan and lightly roast for 10-15 mins - allow seeds to go golden. Do not burn. This can be done under a grill - but keep and eye on them. NB/ a big pan is required
Once toasted, place in a bowl or baking tray and allow to cool. This is important and it will make the next step easier!
Once the sesame seeds are cool, place into the food processor. The more blades the better for this stage, as the seeds will clog up the machine slightly. Add the oil slowly, blending intermittently.
The blending time can vary, so blend until the mixture is a slightly thick liquid. Don't add too much oil, the more you blend the more liquid it becomes. You may need to use a spoon to mix it a bit.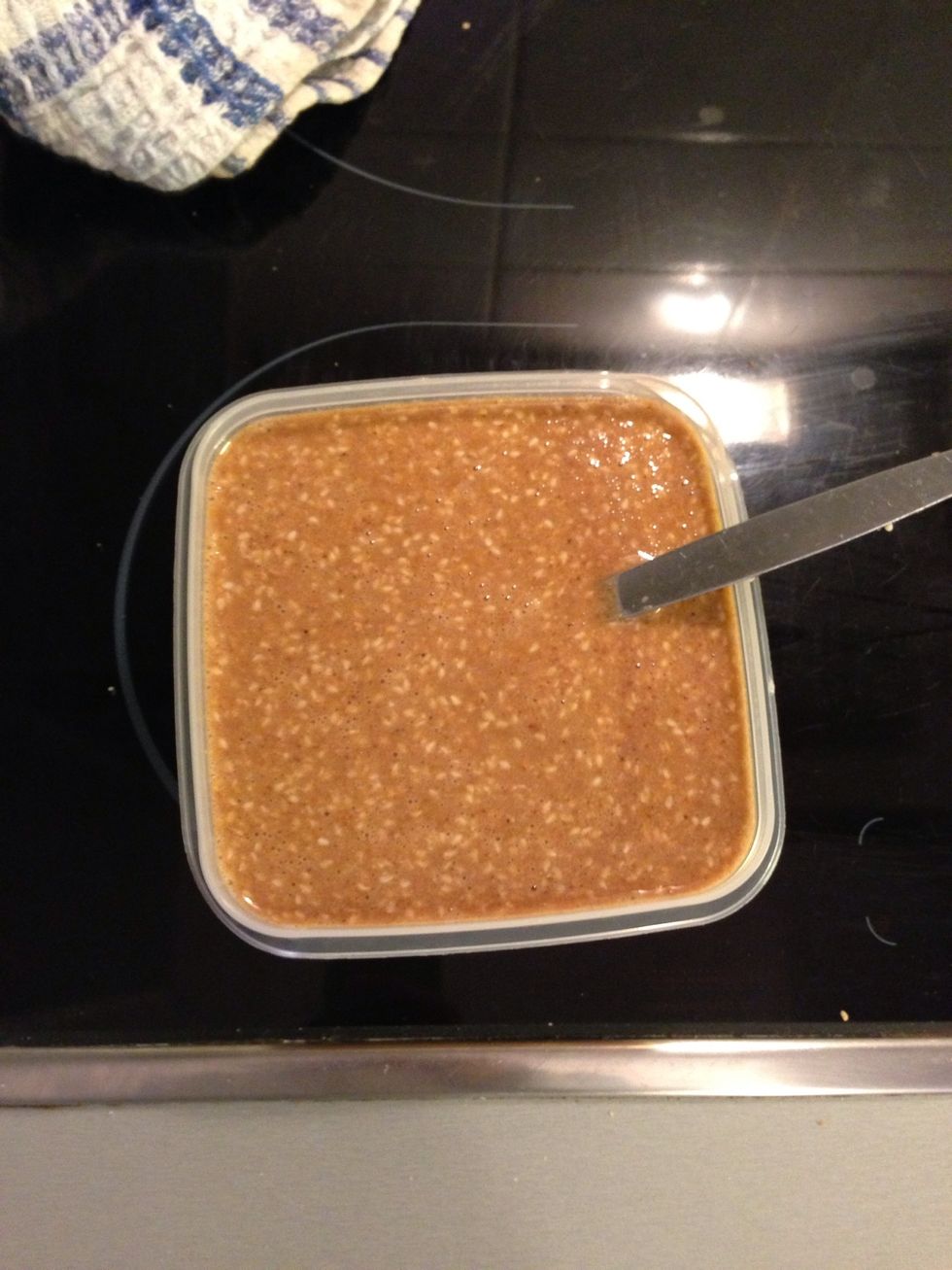 Once finished place in a bowl and it's ready to serve. This can be stored in a cool place in an air tight container. Add a little olive oil as a preservative. The homemade taste is perfect. Enjoy
500.0g Sesame seeds
4.0Tbsp Olive oil
Food Processor
Baking Tray / frying pan
Tablespoon