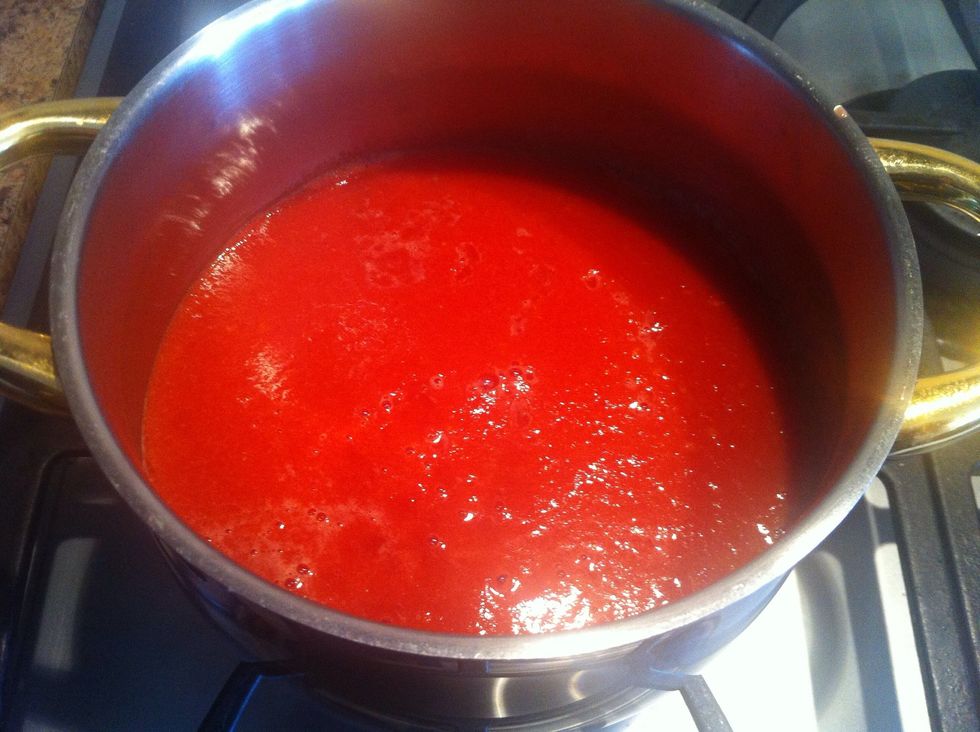 Start the pizza sauce with plain crushed tomatoes.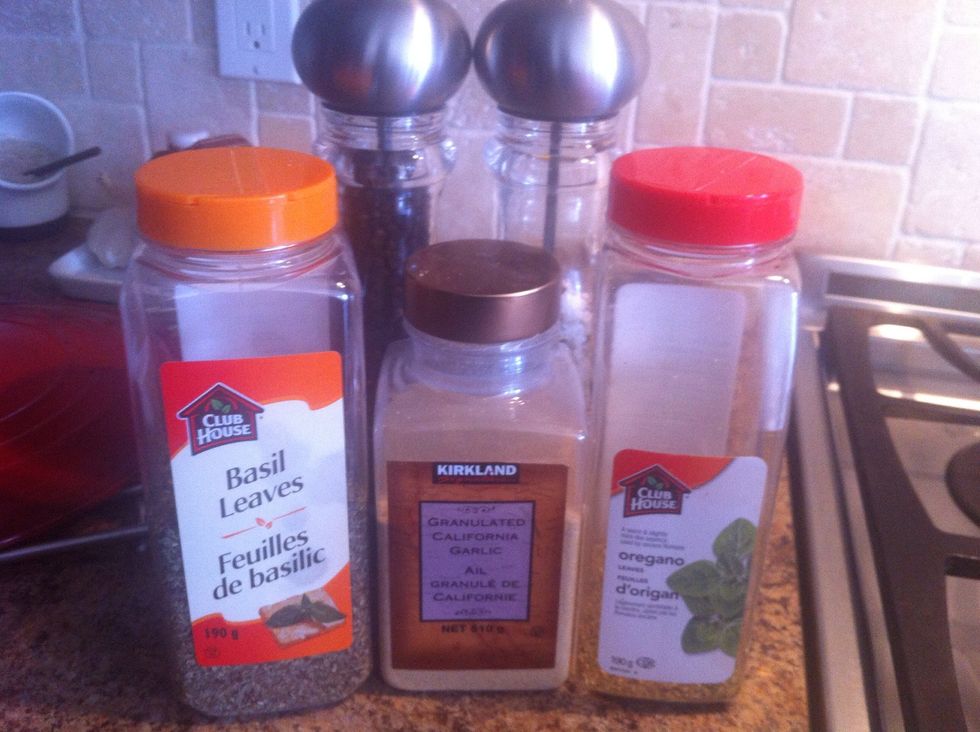 Add the spices you like.
A little heat ? Why not!
Dump it all in a pot and simmer for 30 minutes to thicken.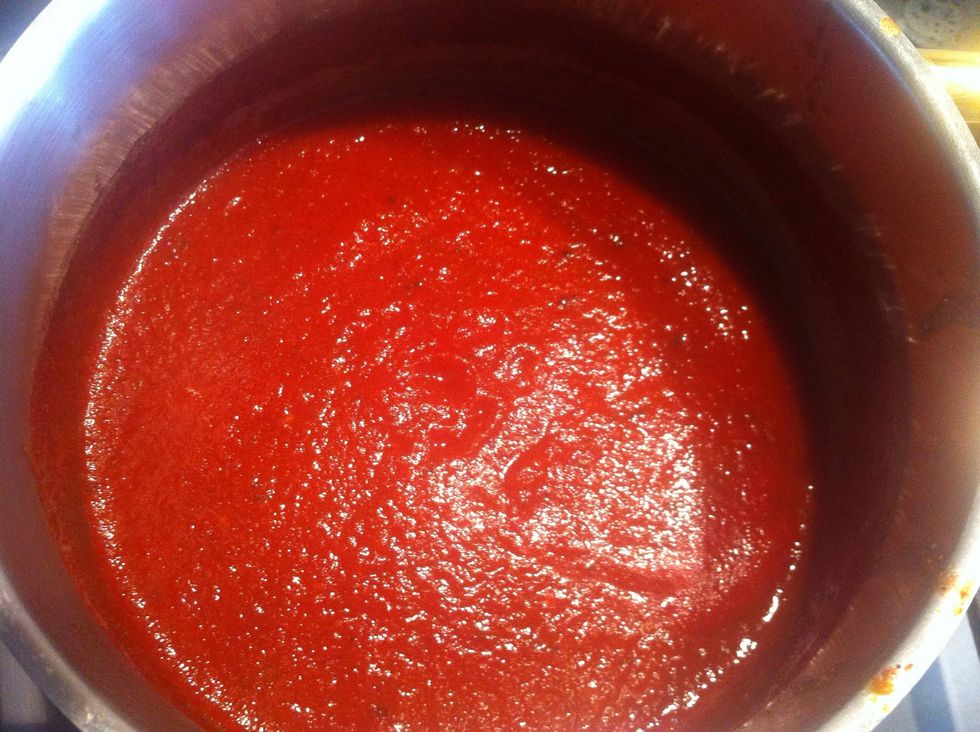 Pizza sauce done !
In the meantime, roll pizza dough and place on pizza pan. My pan has little holes at the bottom so it cooks faster. On a regular baking pan, add a little olive oil so that the crust becomes crispy.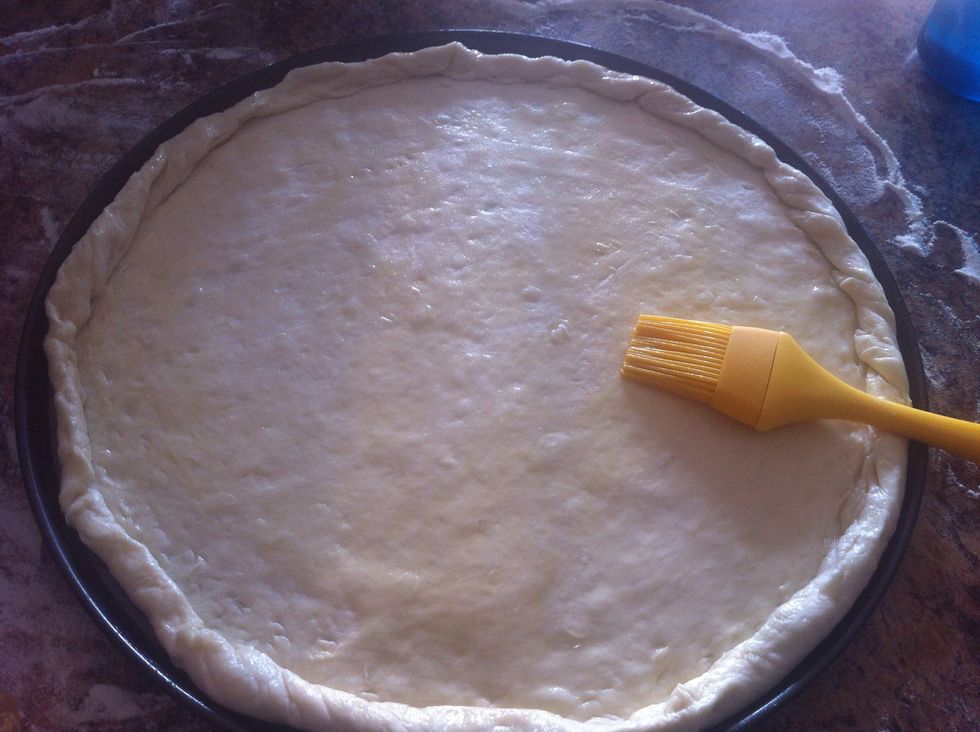 Brush dough with olive oil. This will prevent the tomato sauce to seep in the dough.
Preheat oven to 475.
Add pizza sauce.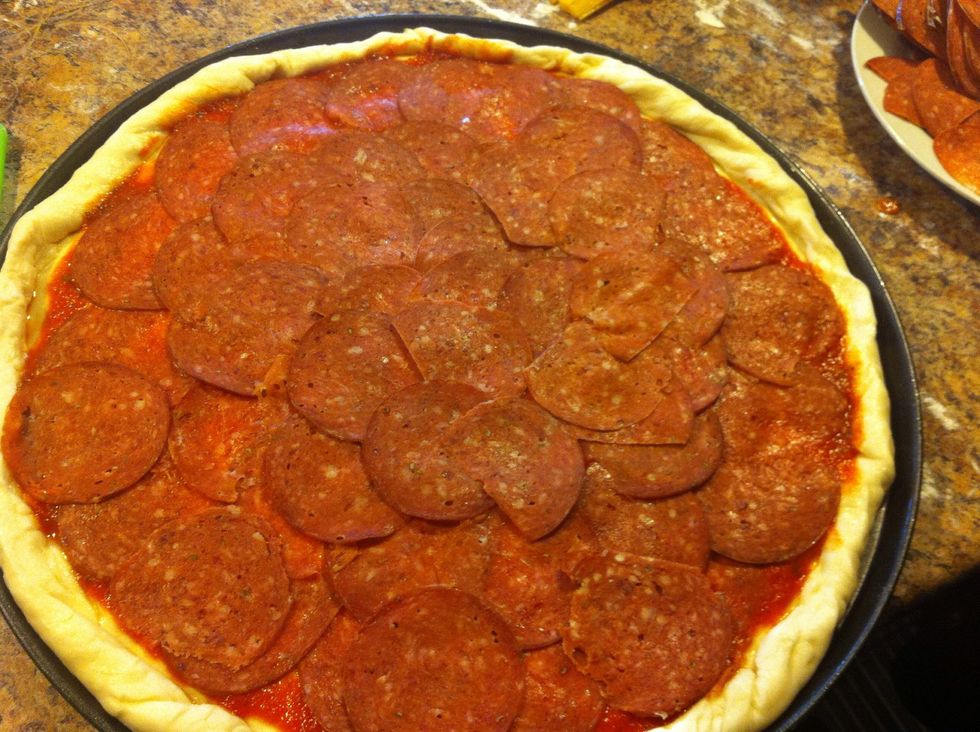 Add pepperoni.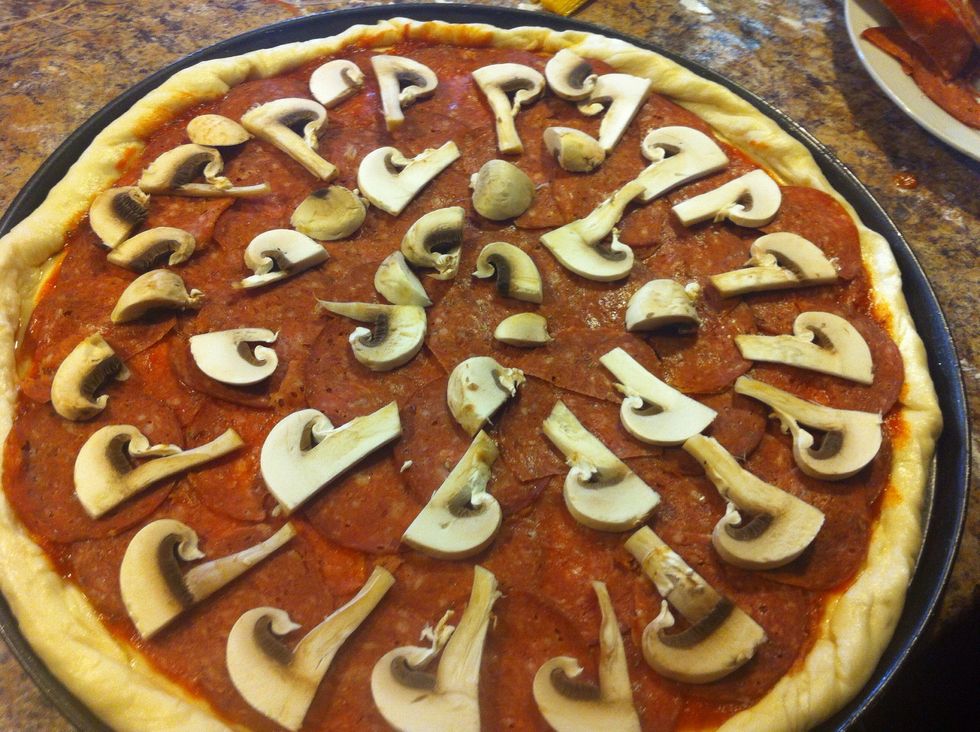 Mushroom thinly sliced.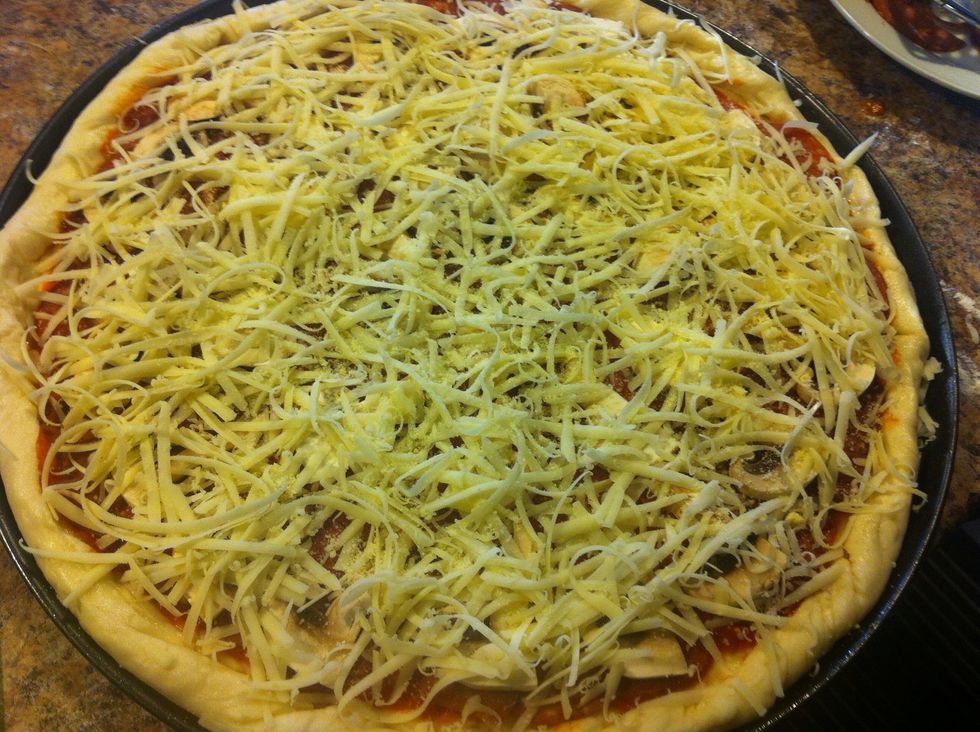 Lotsa Mozza ! Sprinkle with parmiggiano.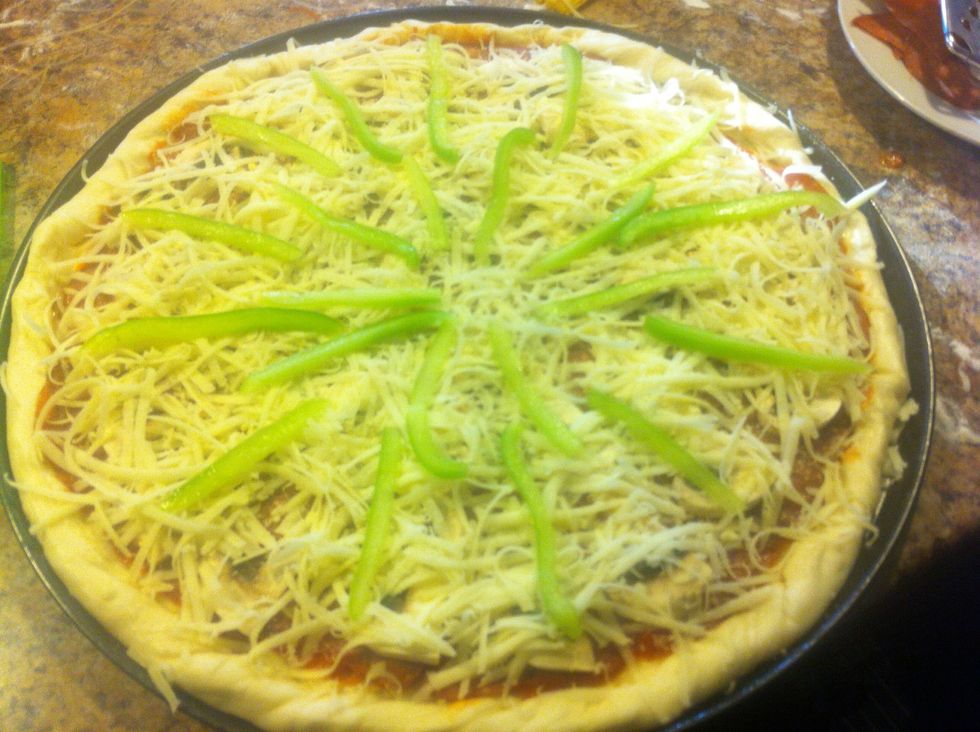 Add thinly sliced bell peppers.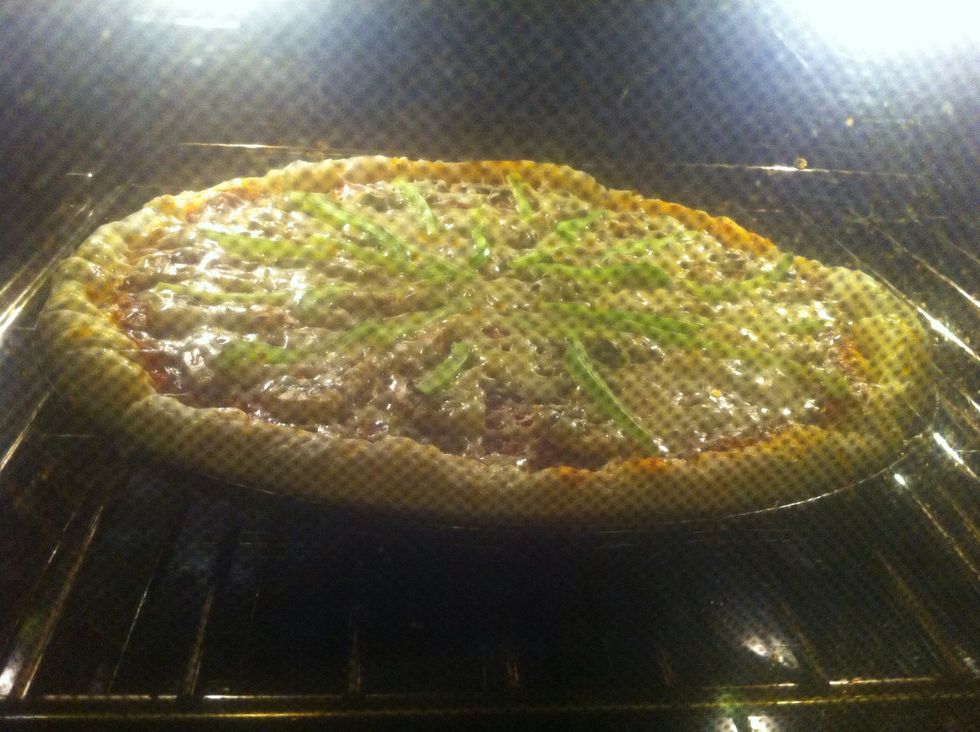 Looking good !
Pizza is ready to enjoy ! Have fun with toppings !
The creator of this guide has not included ingredients