Make Home-Made Marinara Sauce in the Crockpot
5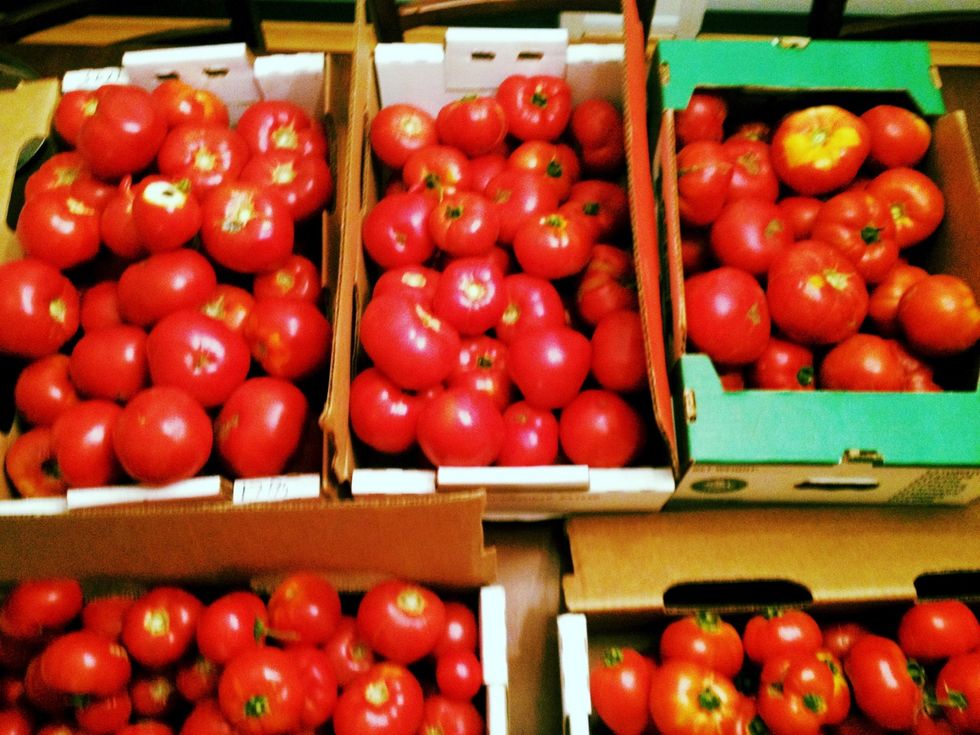 130 pounds of fresh ripe pesticide free Toms. See the supply list for ingredients needed for 1 crockpot. 130 tomatos created 8 batches in the crockpot and four batches roasted in the oven.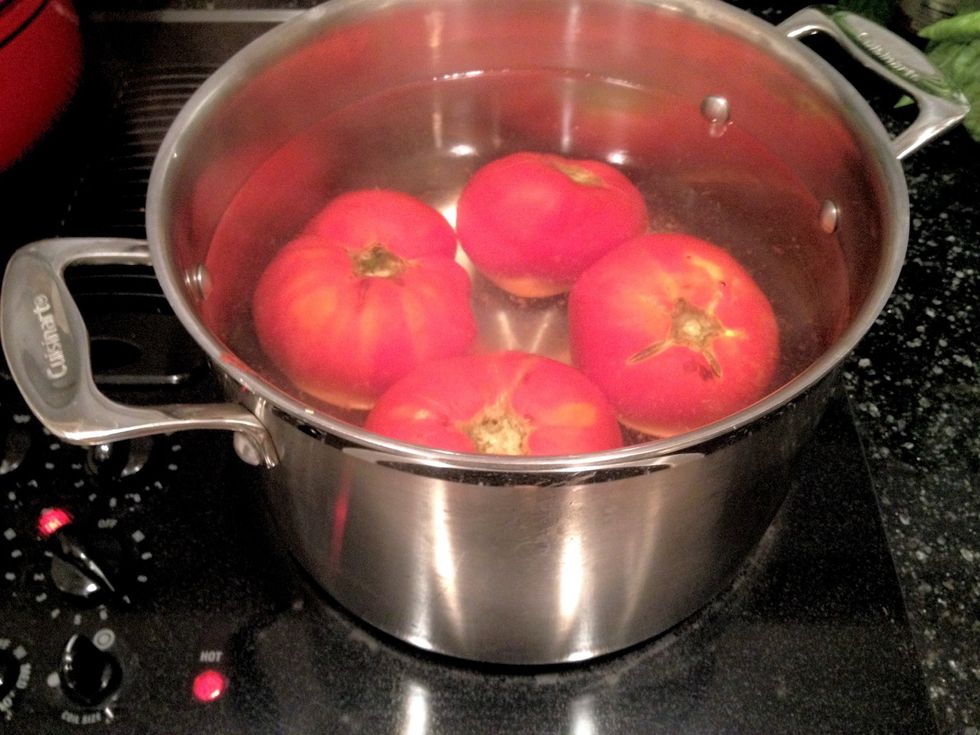 Cut an X on the bottom of each tomato, drop into boiling water for 30 seconds or until you see the skin crack and start to peel.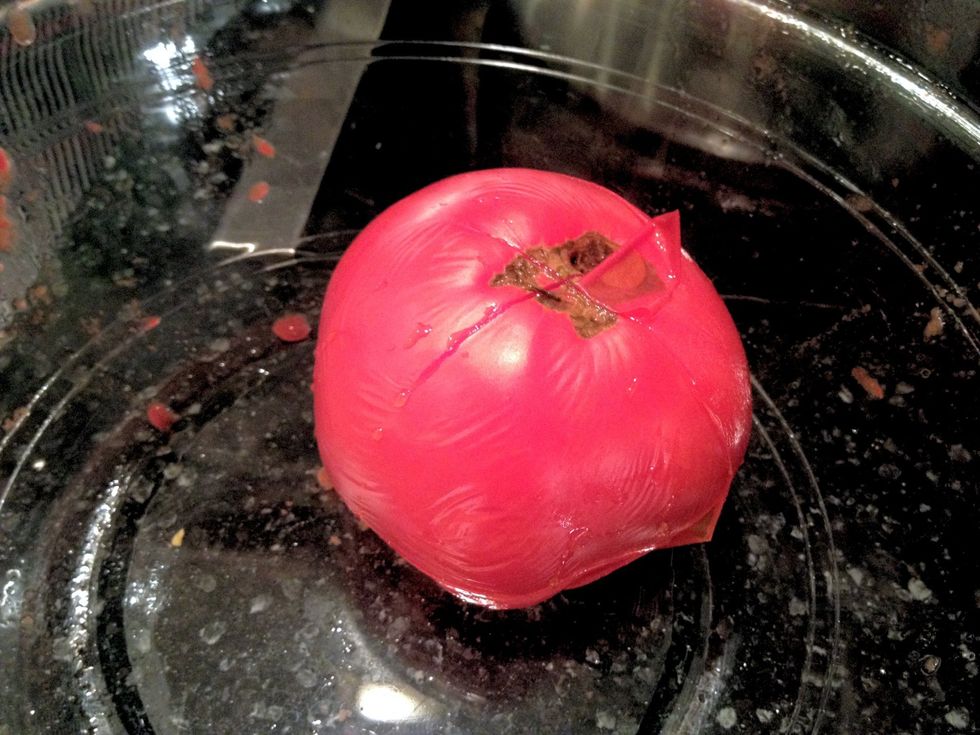 Put them right into an ice bath & The skins come right off!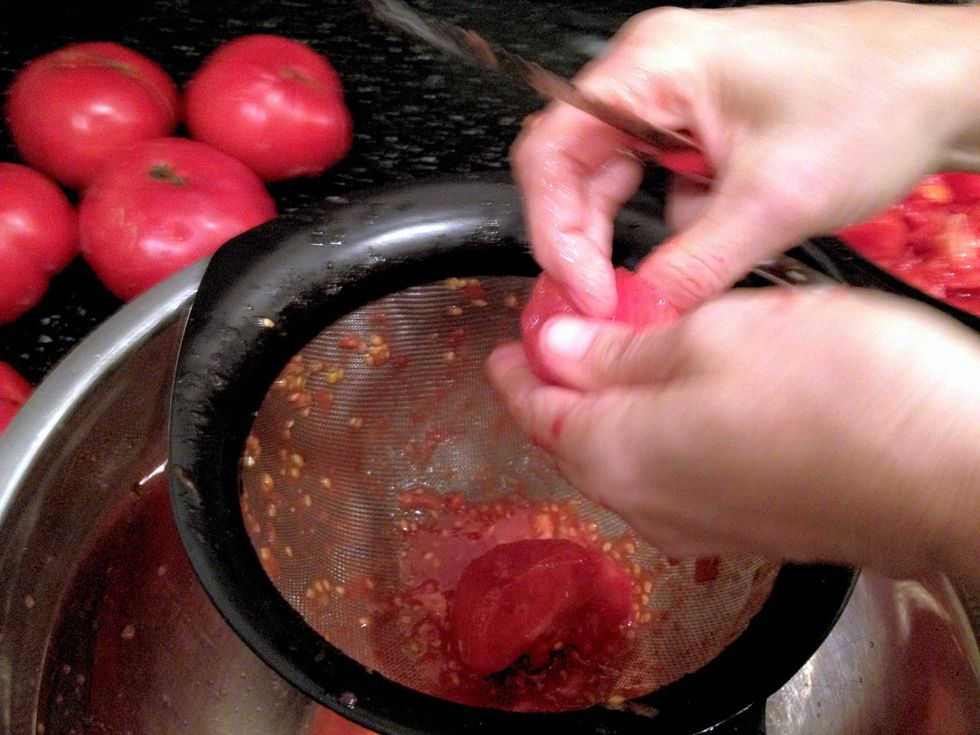 De-seed, remove cores and slice into small chunks.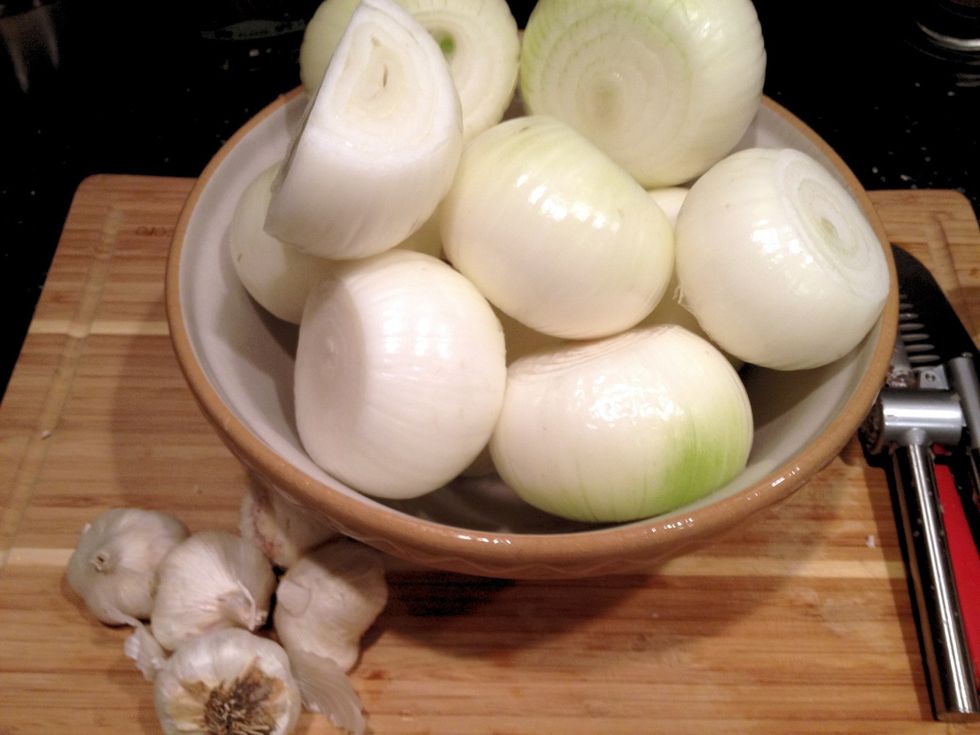 Onions are a whiz in the food processor.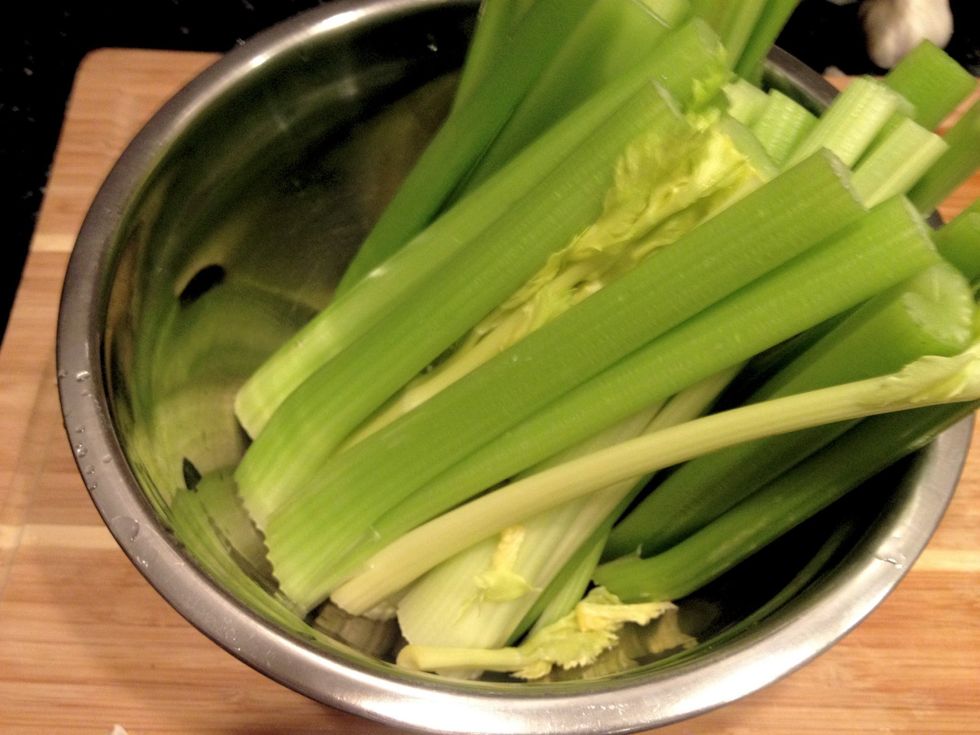 Celery gets diced in the food processor too!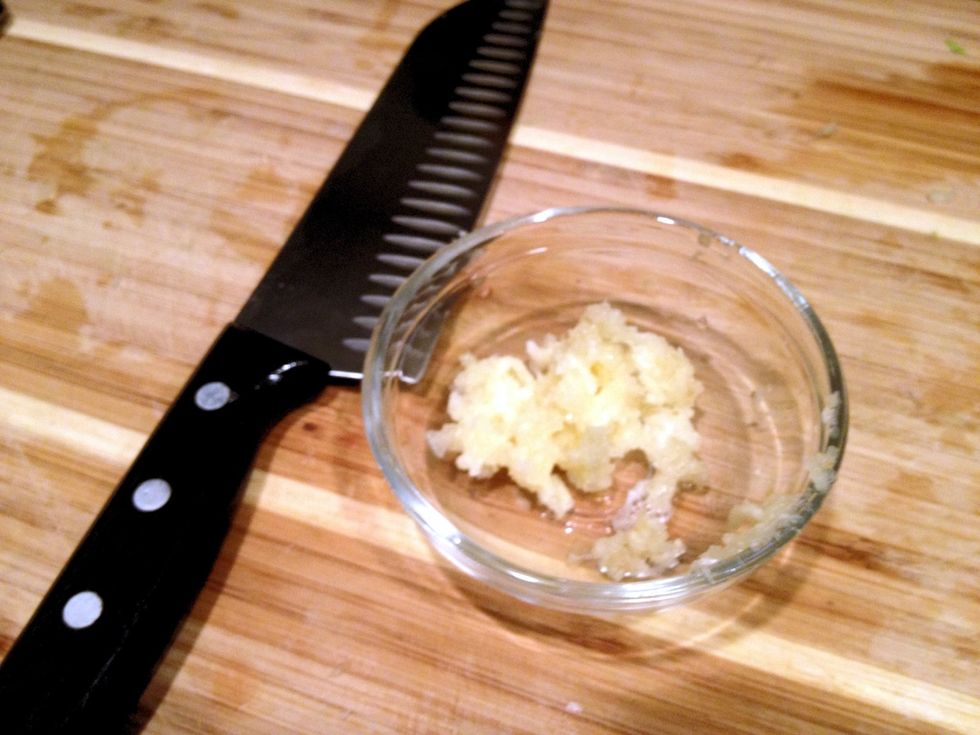 Garlic.....
Add the other remaining ingredients and put into crockpot on low for 8-10 hours.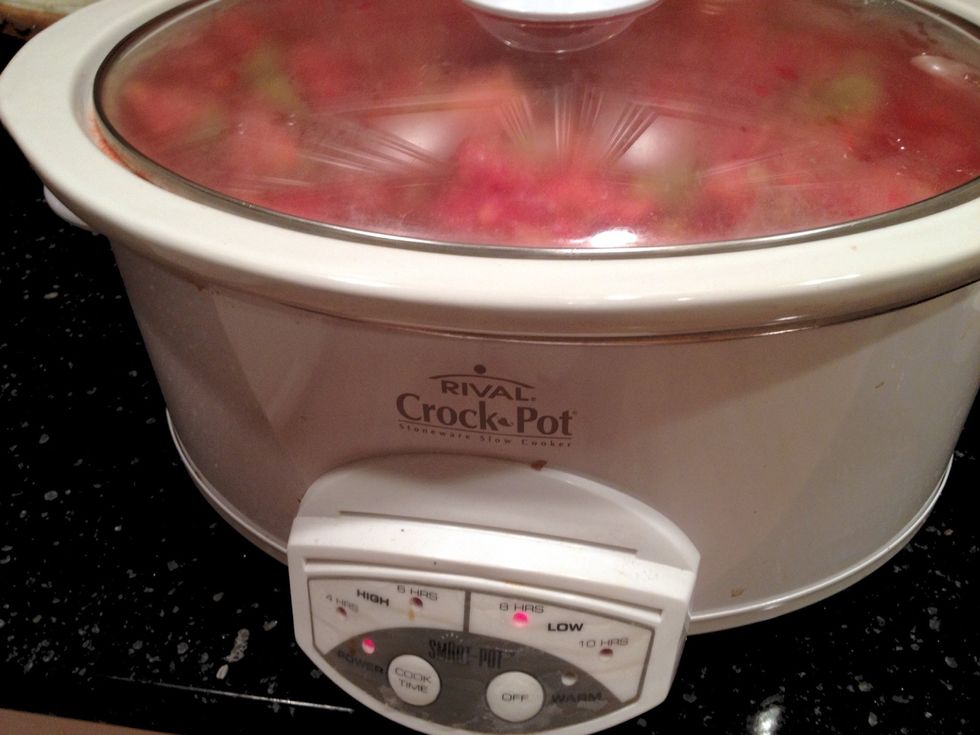 Steaming!!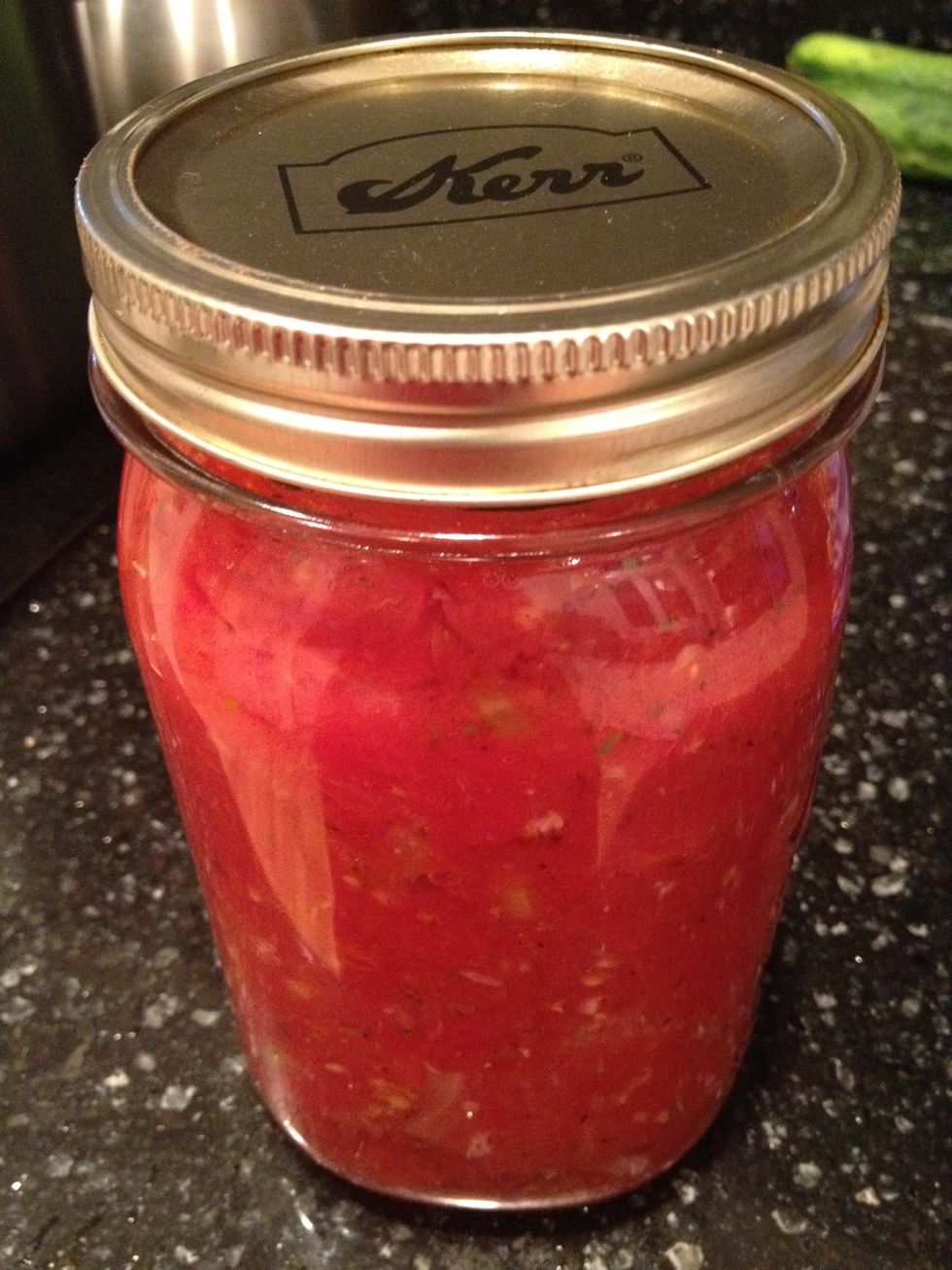 To preserve, let cool overnight in the fridge and measure into quart size freezer bags. Or follow instructions for your pressure cooker & voila! Fantastic flavorful marinara sauce!
16.0 Fresh tomatoes
12.0 Cloves crushed garlic
4.0 Celery stalks diced
1/3c Diced sweet onions
2.0 Bay leaves
3.0tsp Trader Joes Italian spices
4.0Tbsp Olive oil
1/2tsp Chili flakes
3.0Tbsp Balsamic vinegar
1.0 5 quart crockpot
5.0 Quart jars, lids, rings
1.0 Pressure cooker