How to make home made margarine
This is a great way to save tons of money and a great way to keep it healthy by using your own ingredients and flavors!
339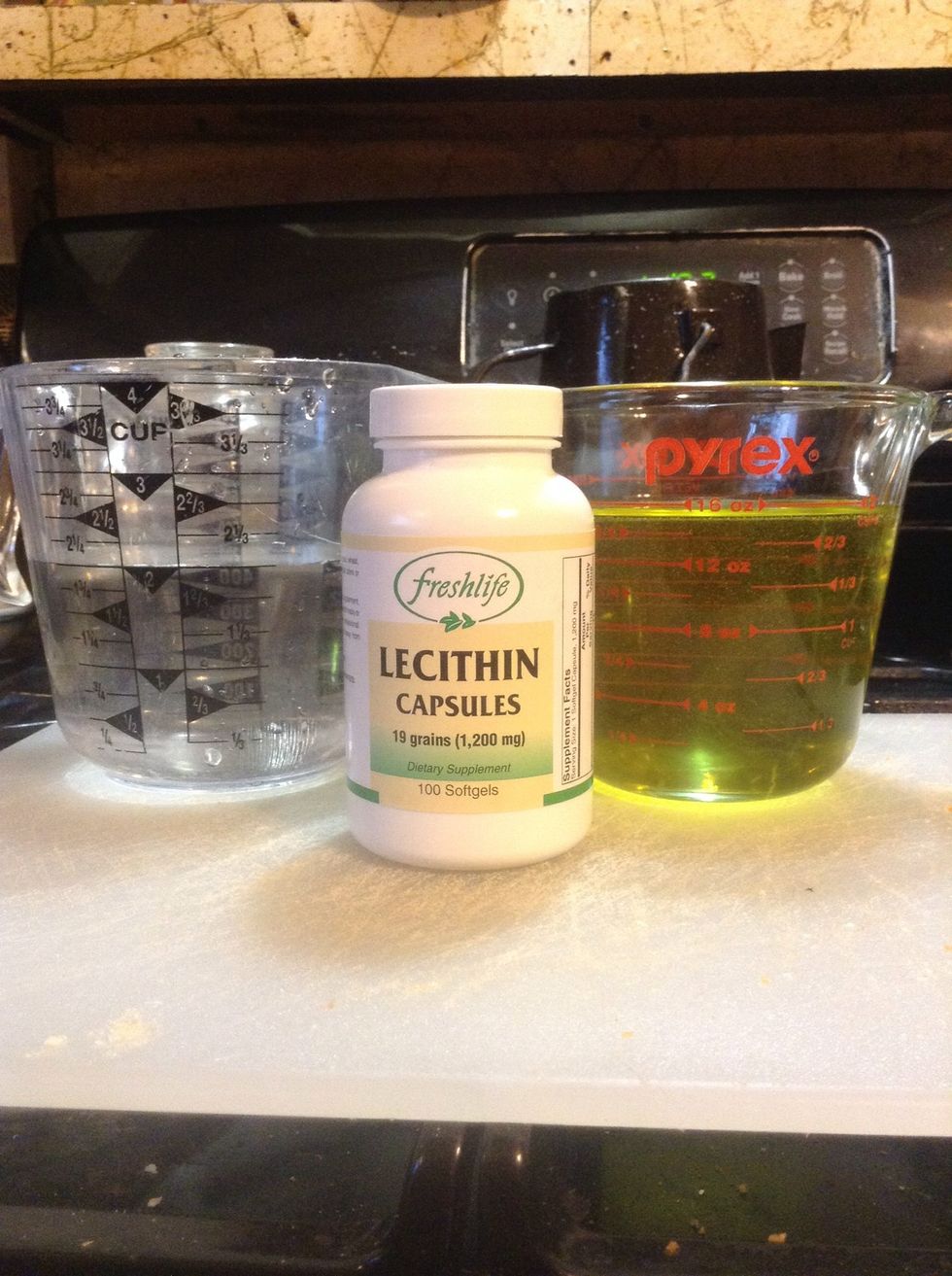 Your ingredients!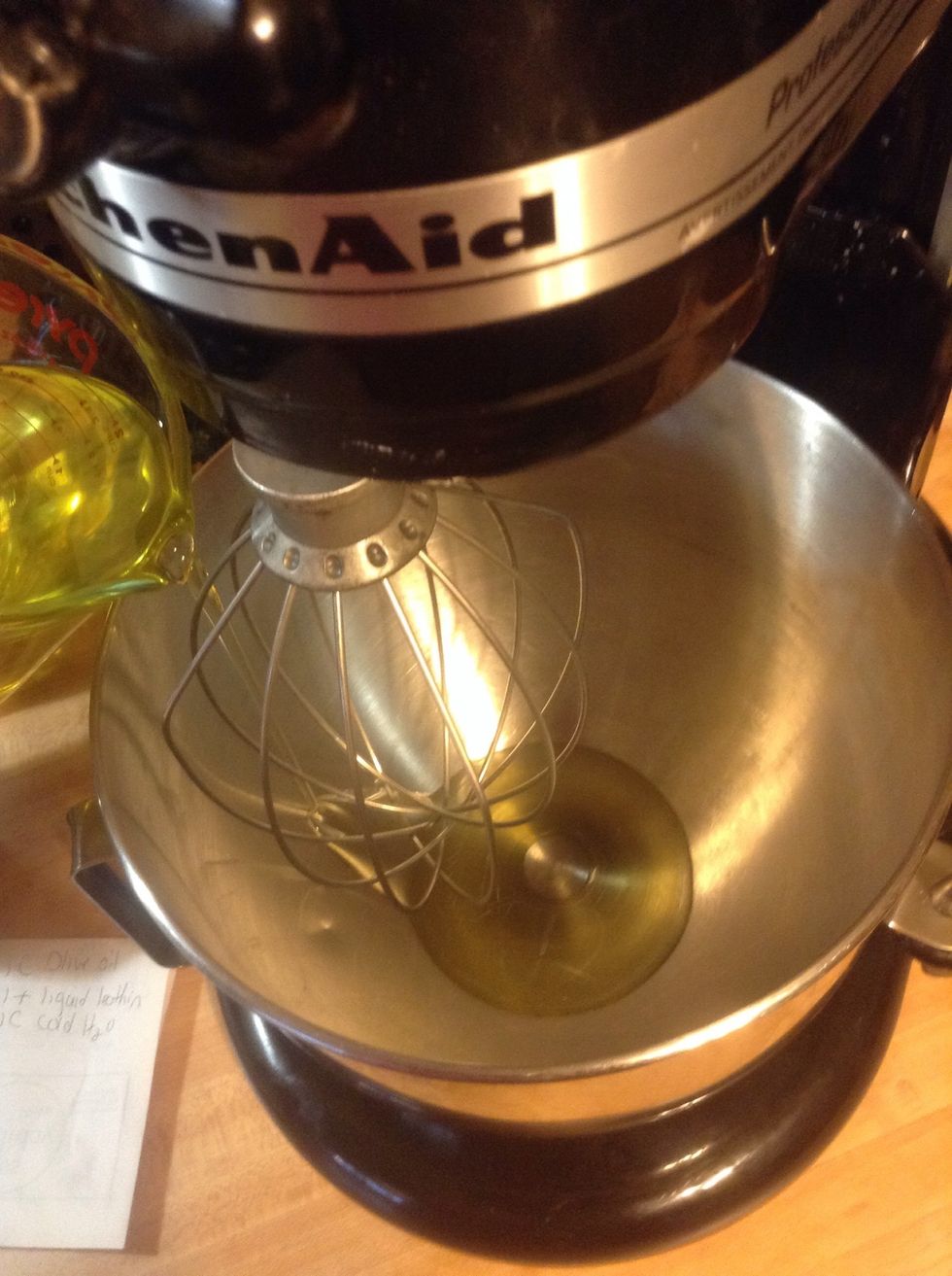 Add your oil of choice to your mixer.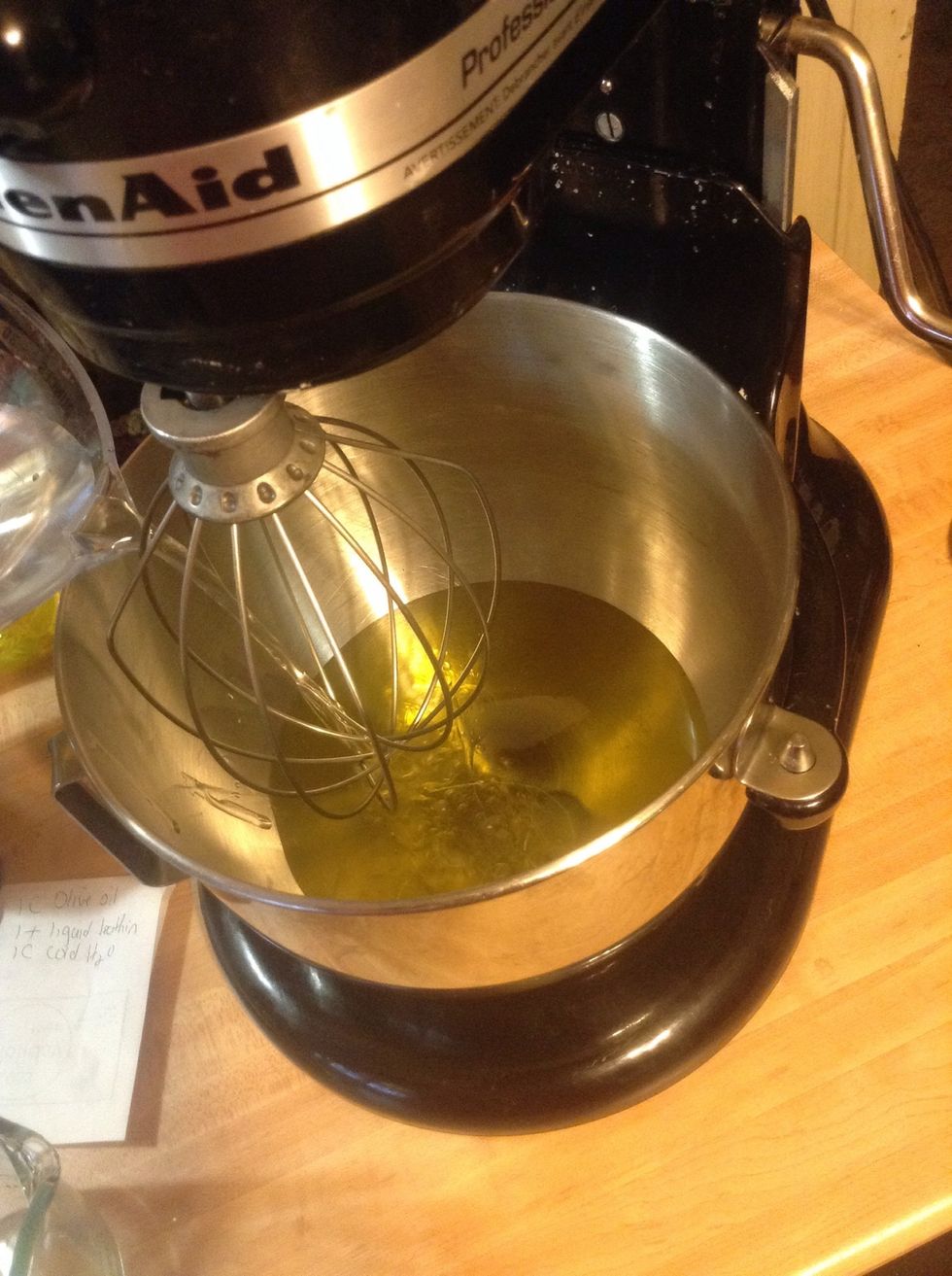 Add water.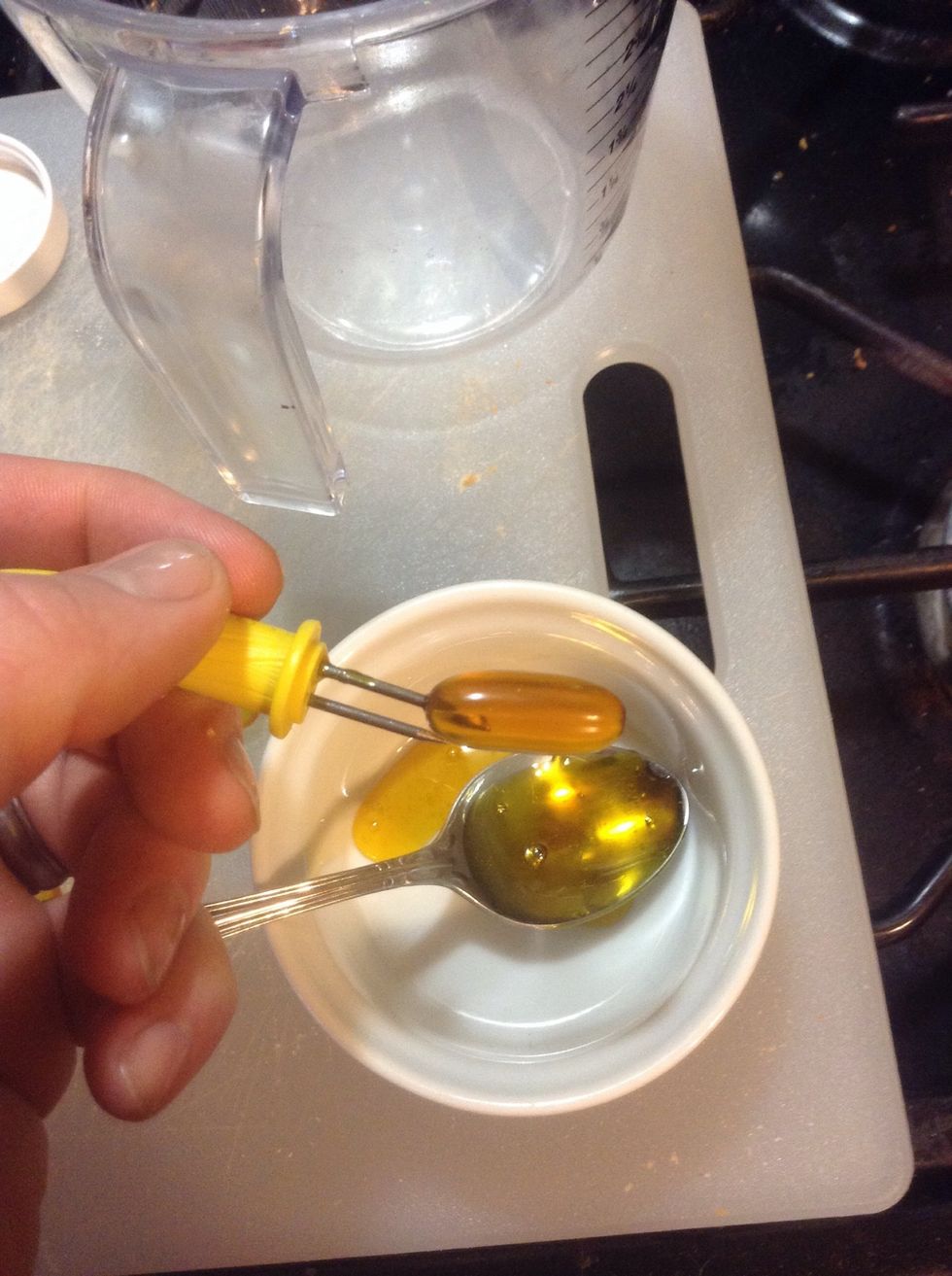 Add the lecithin...
My local health food store didn't have the liquid so I MacGuiver-ed it using gel caps and a corn handle! Just pierce the capsule and squeeze out the liquid. It took about 5 capsules for 1t.
Do not be scared to use lecithin. It's a natural lipid your body needs. The protective sheath around your brain is composed of lecithin. It's also water soluble and used as an emulsifying agent.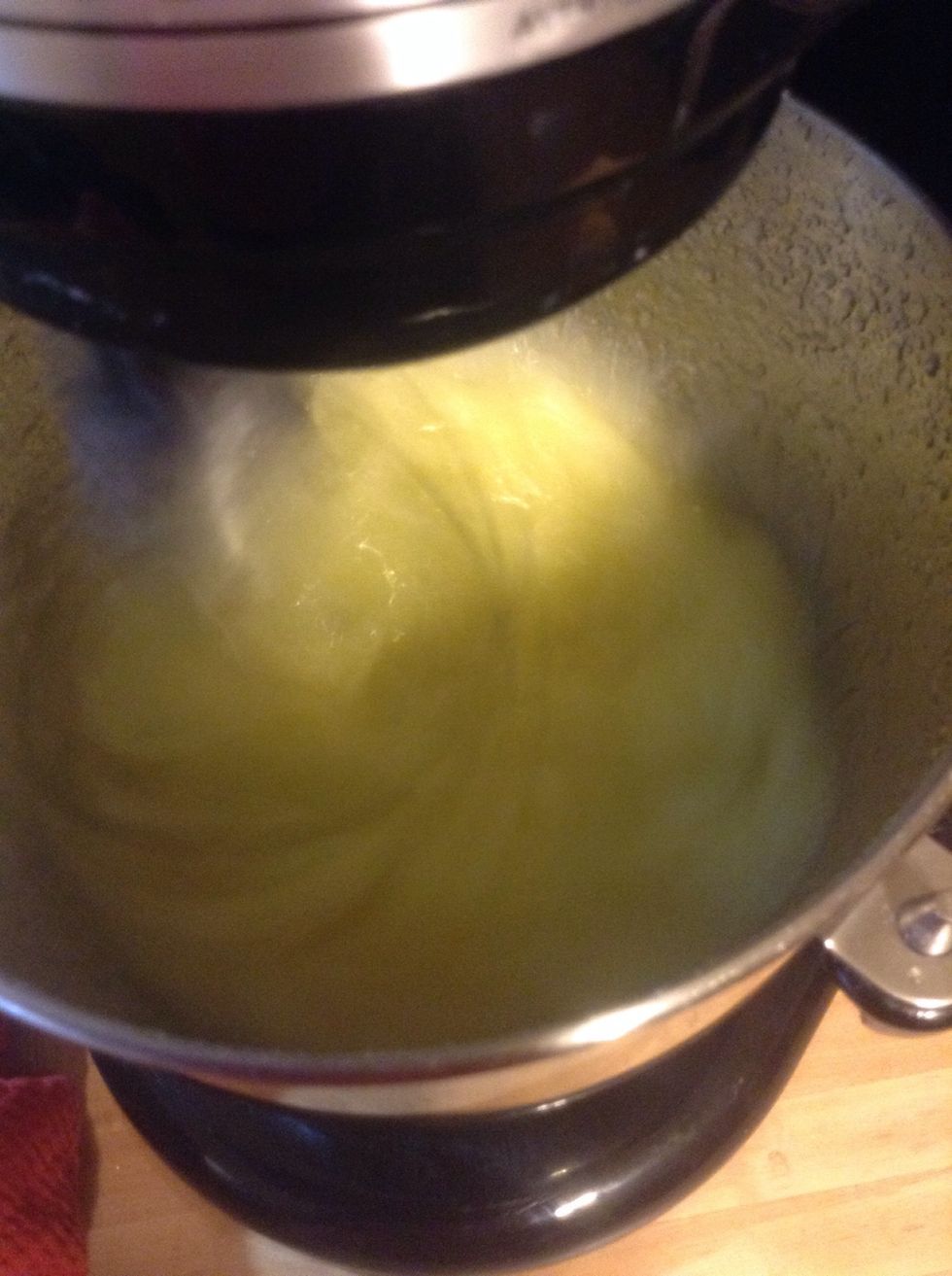 Mix well. The lecithin will make the liquid into a semi-solid. I added a bit of salt for flavor.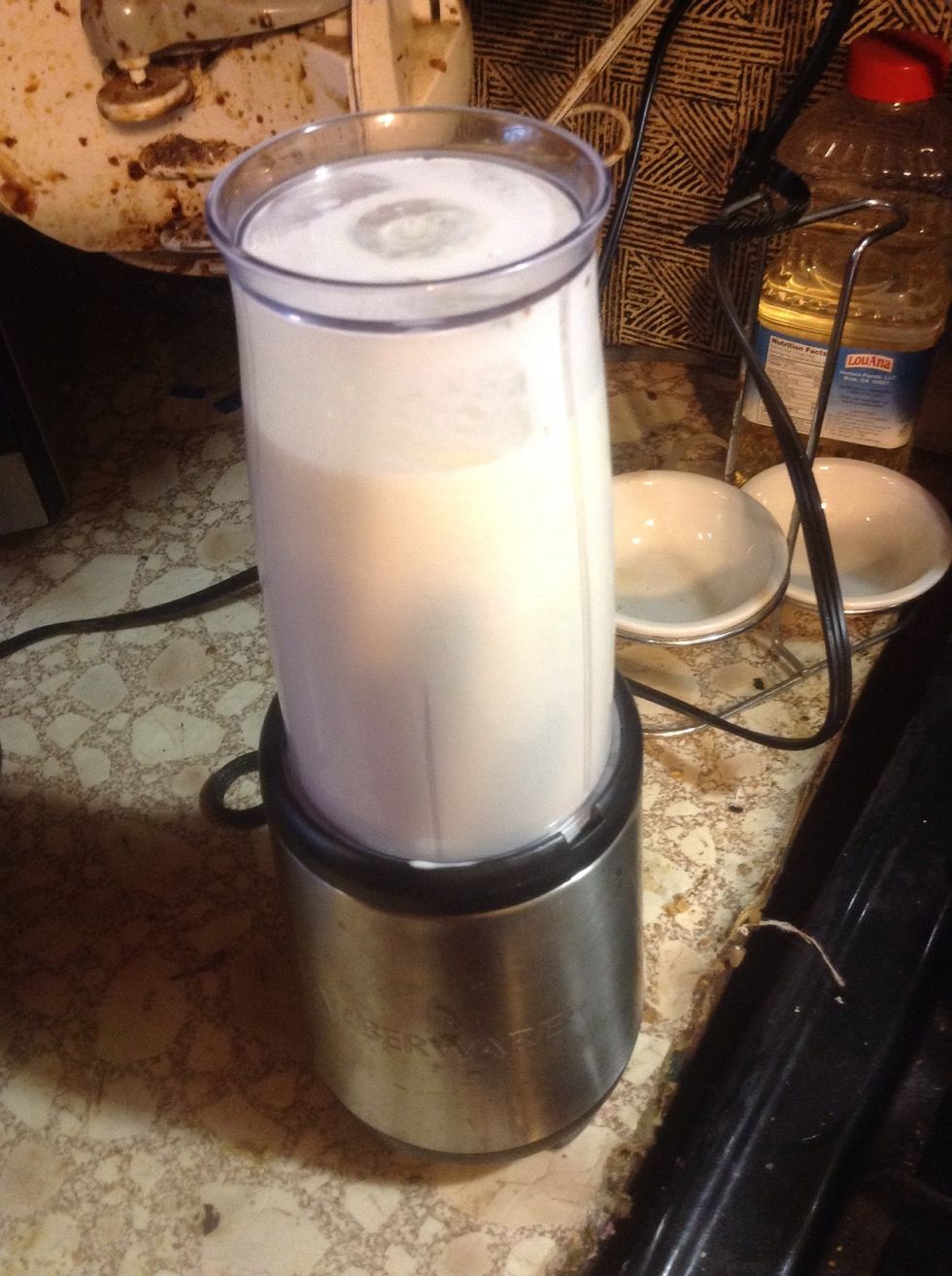 If you are impatient like me, you can use your handy dandy smoothie maker! I double the recipe because we go through a lot. I had to mix in multiple batches and put into an old margarine tub.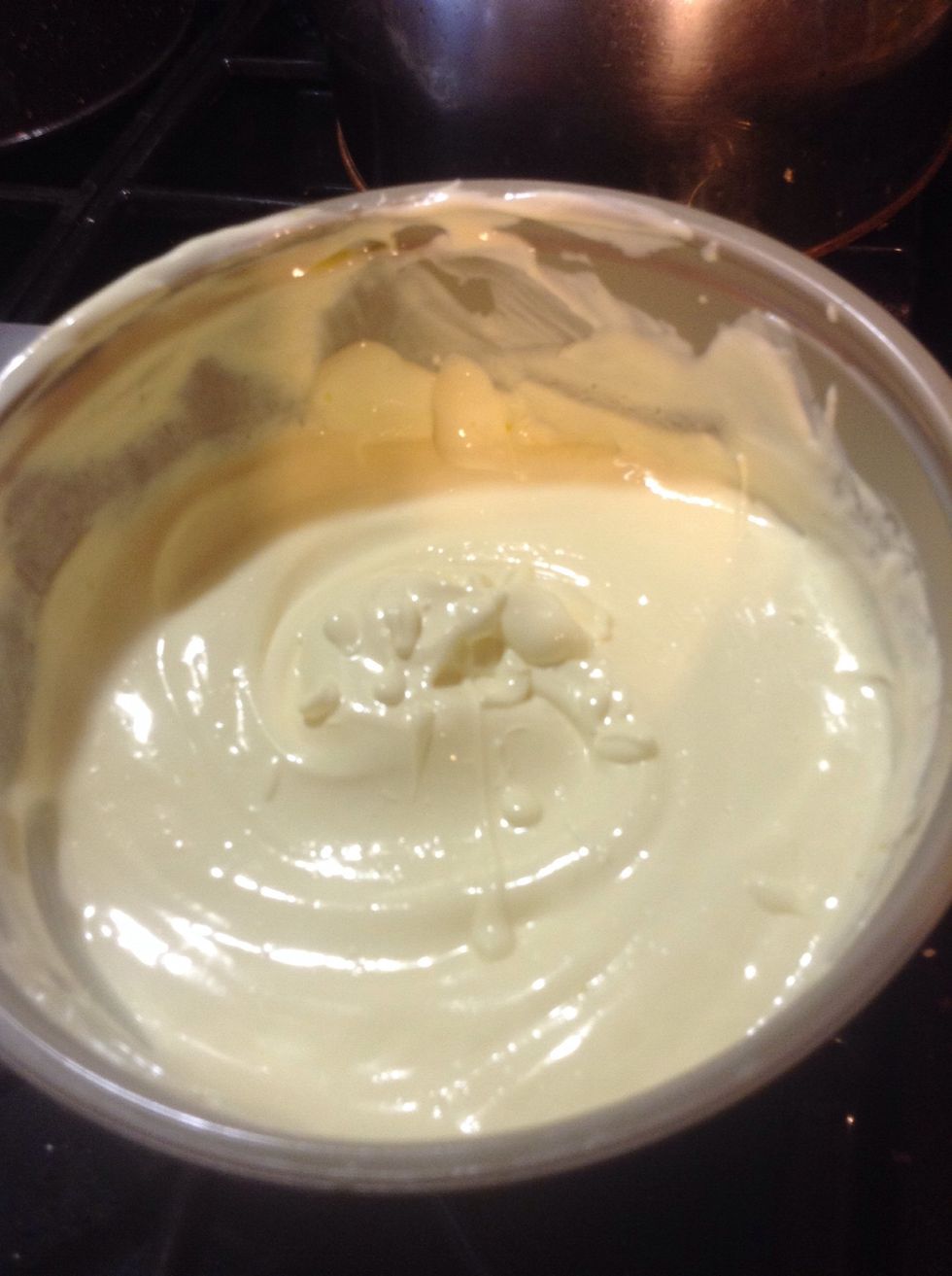 All done! Put into the fridge to set and then enjoy! Oh, you can add whatever you want to enhance the flavor like herbs, salts, peppers etc!
1.0c Olive oil, sunflower oil or coconut oil
1.0c Cold water
1.0tsp Liquid lecithin
7.0 Drops of yellow food coloring