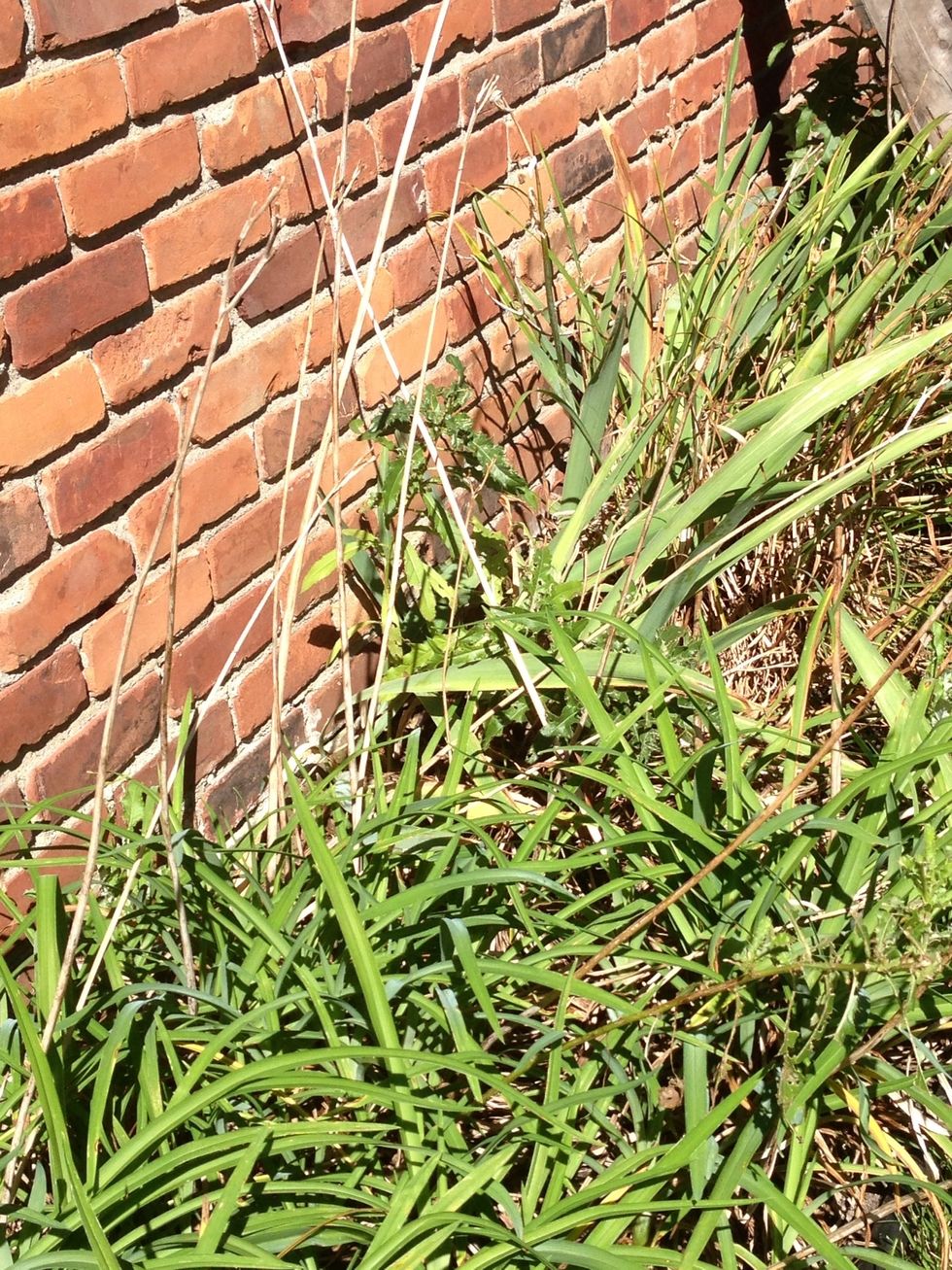 Gather dried stalks after Day Lilly season is over. The longer you wait, the easier they will pull out!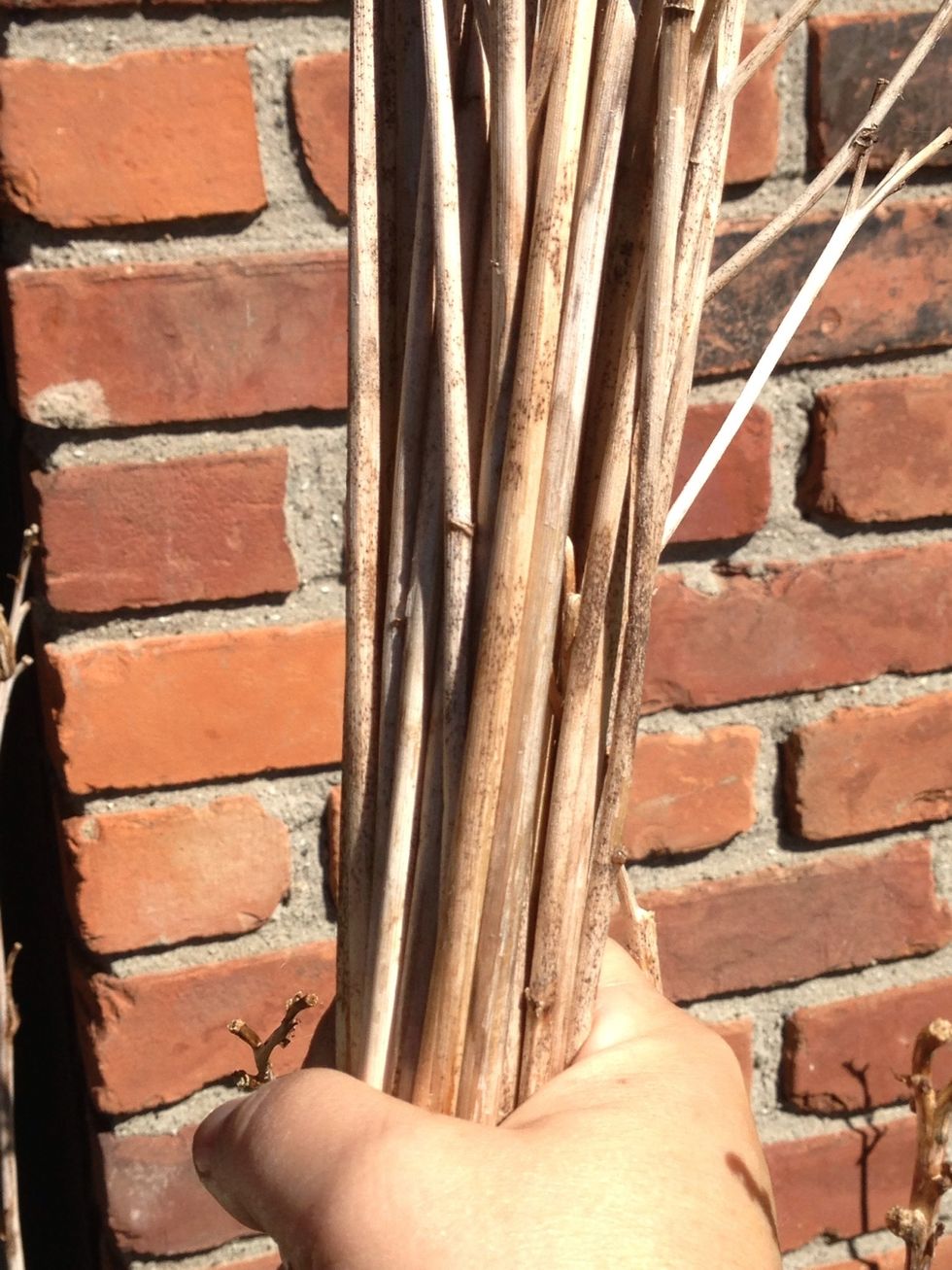 Gather tightly together.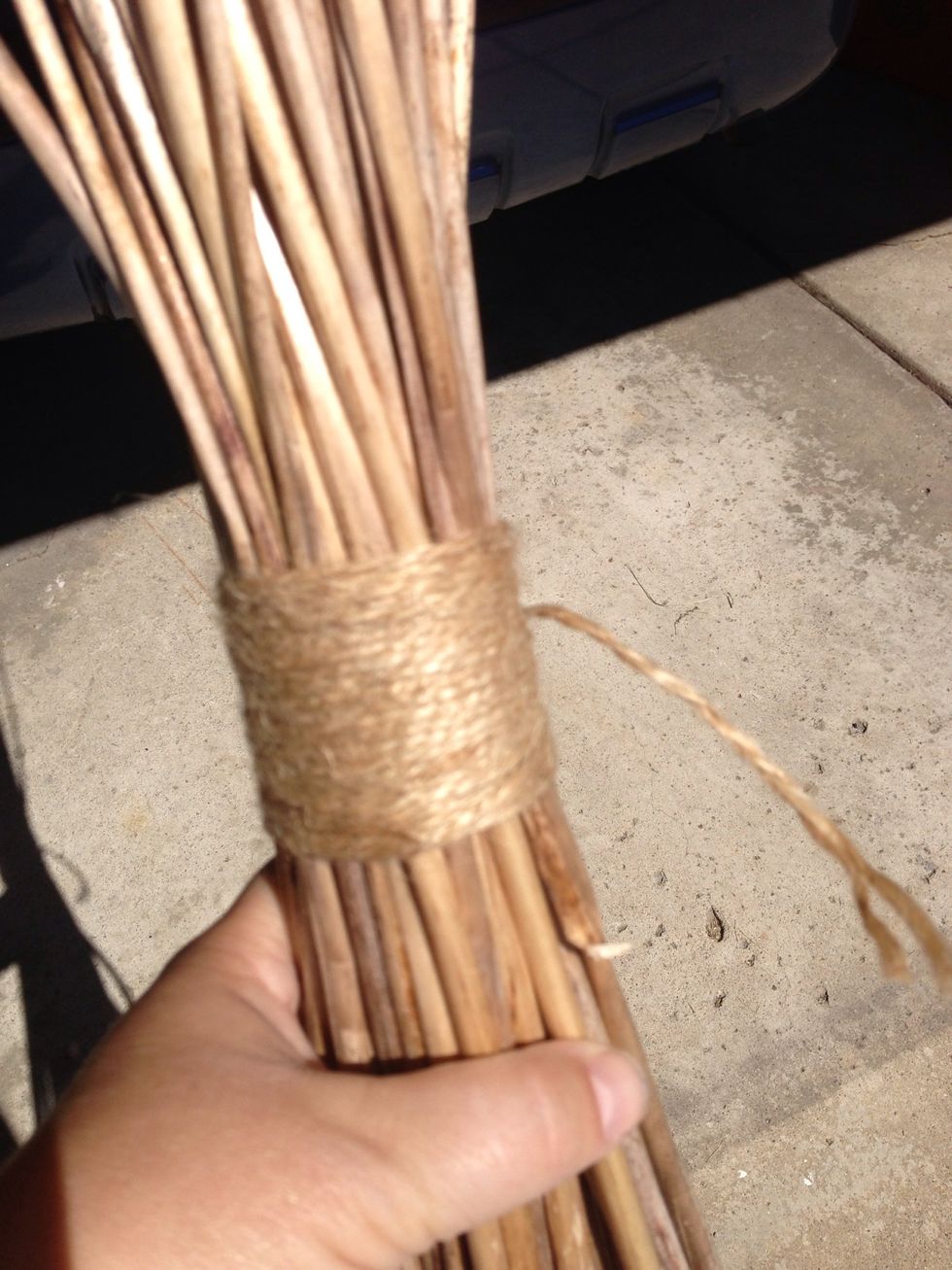 Wrap twine around to desired height and tie off.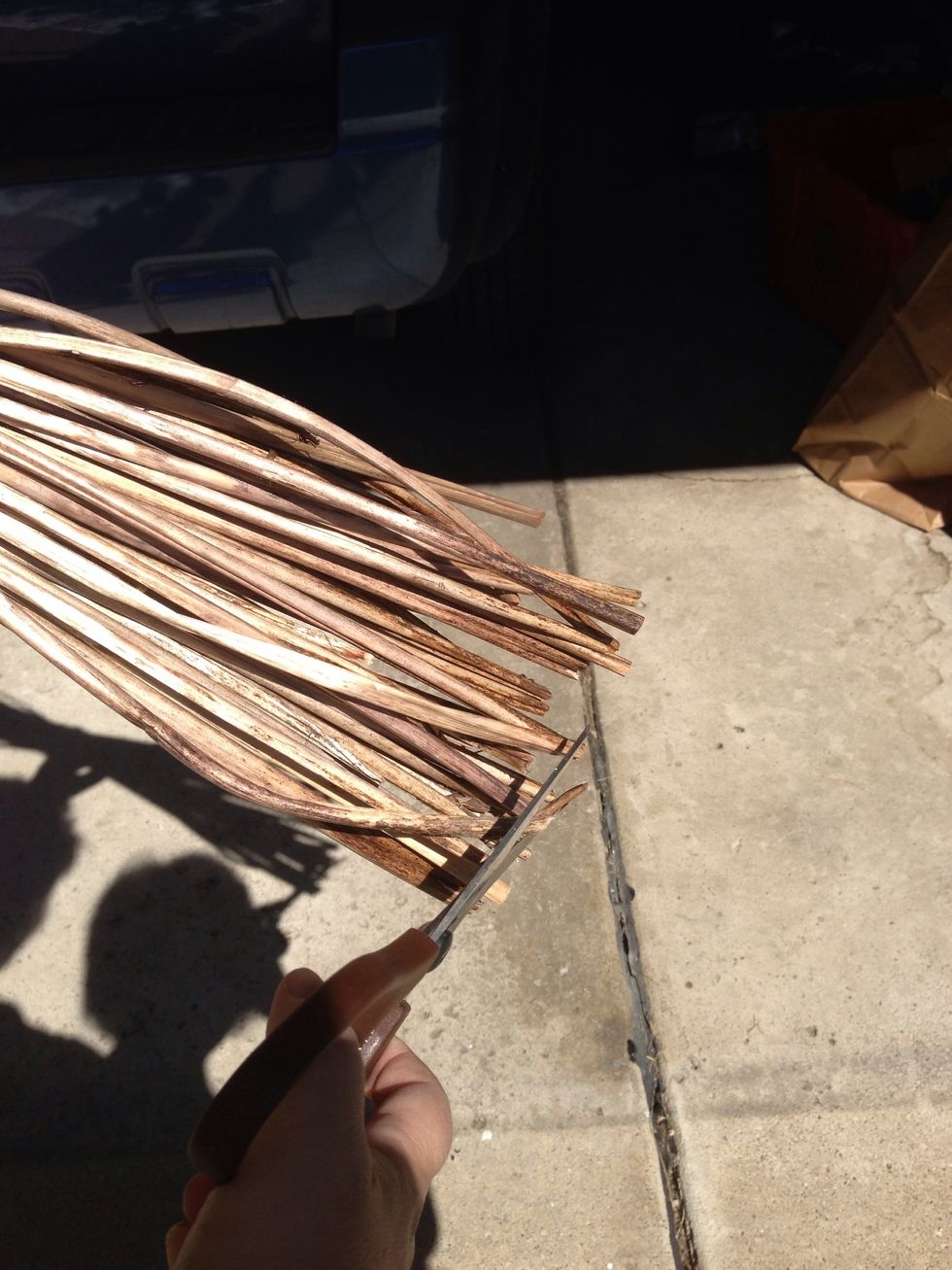 Cut off bottoms to make even.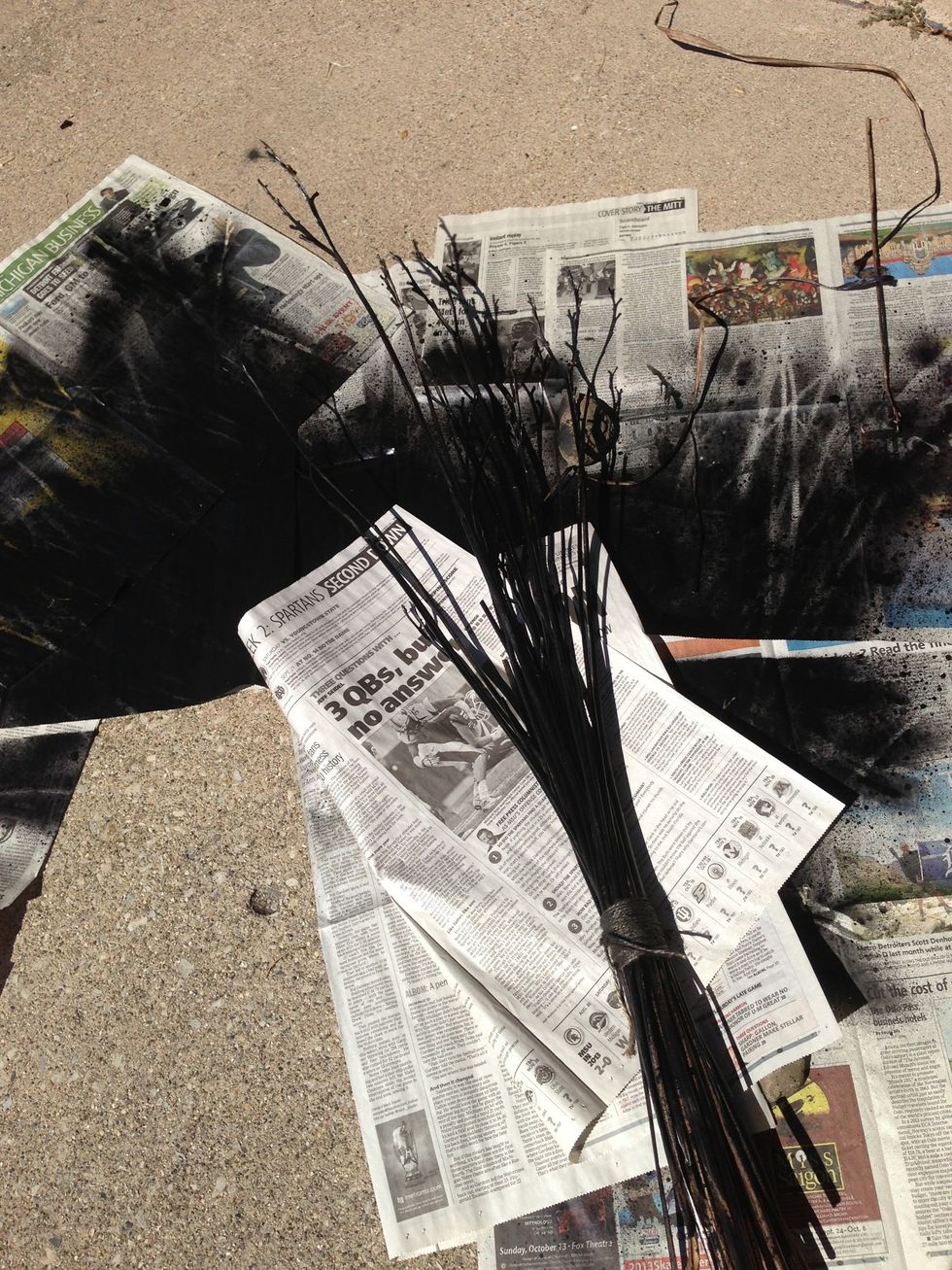 Time to spray paint
Oops forgot my glove!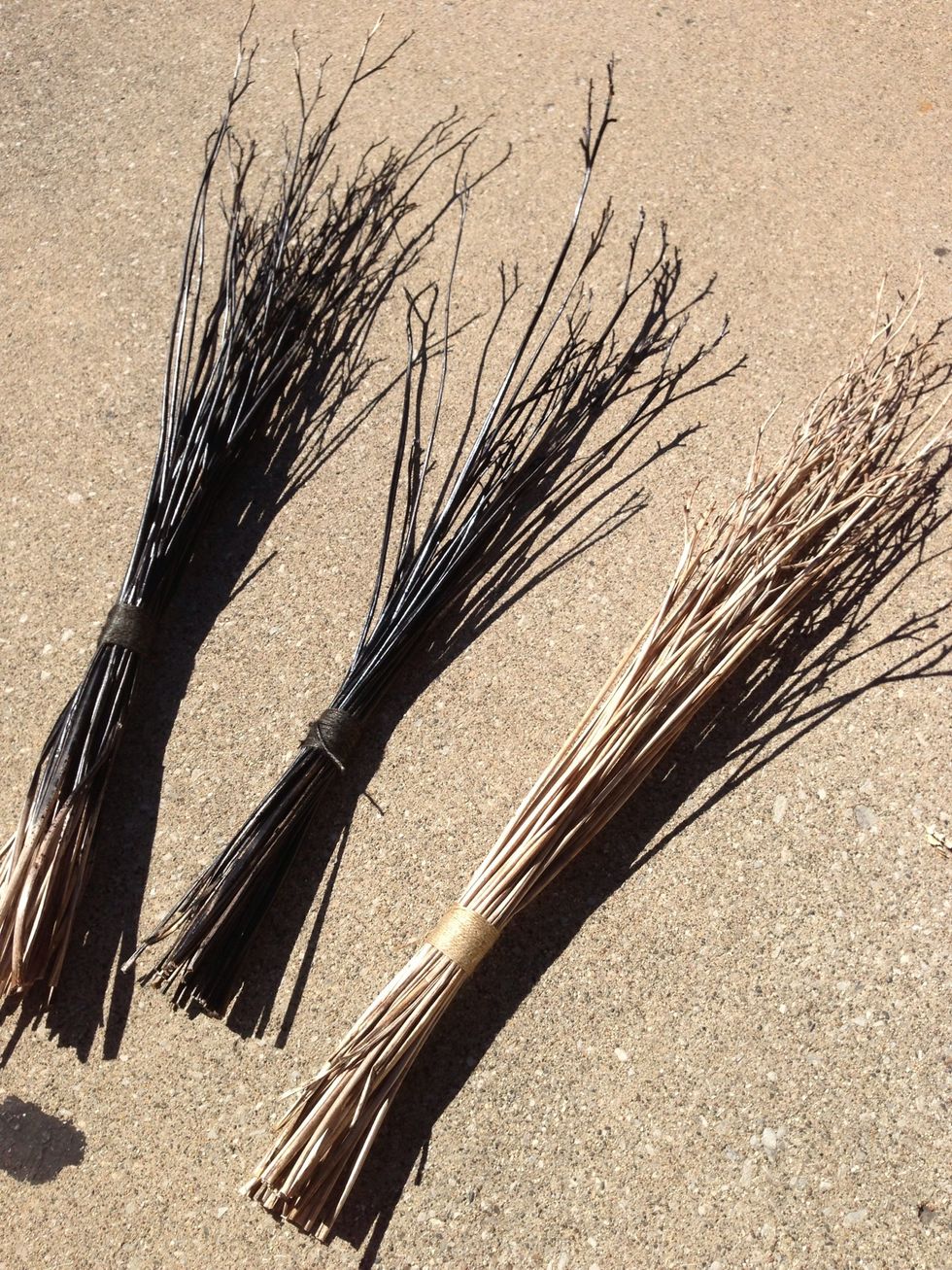 Won't take long to dry. Respray spots you missed. The twine really soaks up the paint, use several coats. I left some natural for to use for Harvest, rather than Halloween decorations.
Now just need to find the perfect cauldron! My Artistic friends can take this to the next level with lights, ribbons, and other decorations. I will check back for any ideas!😈
Black spray paint
Twine
End of season Day Lillys
Newspaper
Scissors
Glove(s)