Don't let your best friend go without over the holidays, these treats will make for a lovely reward for their best behaviour!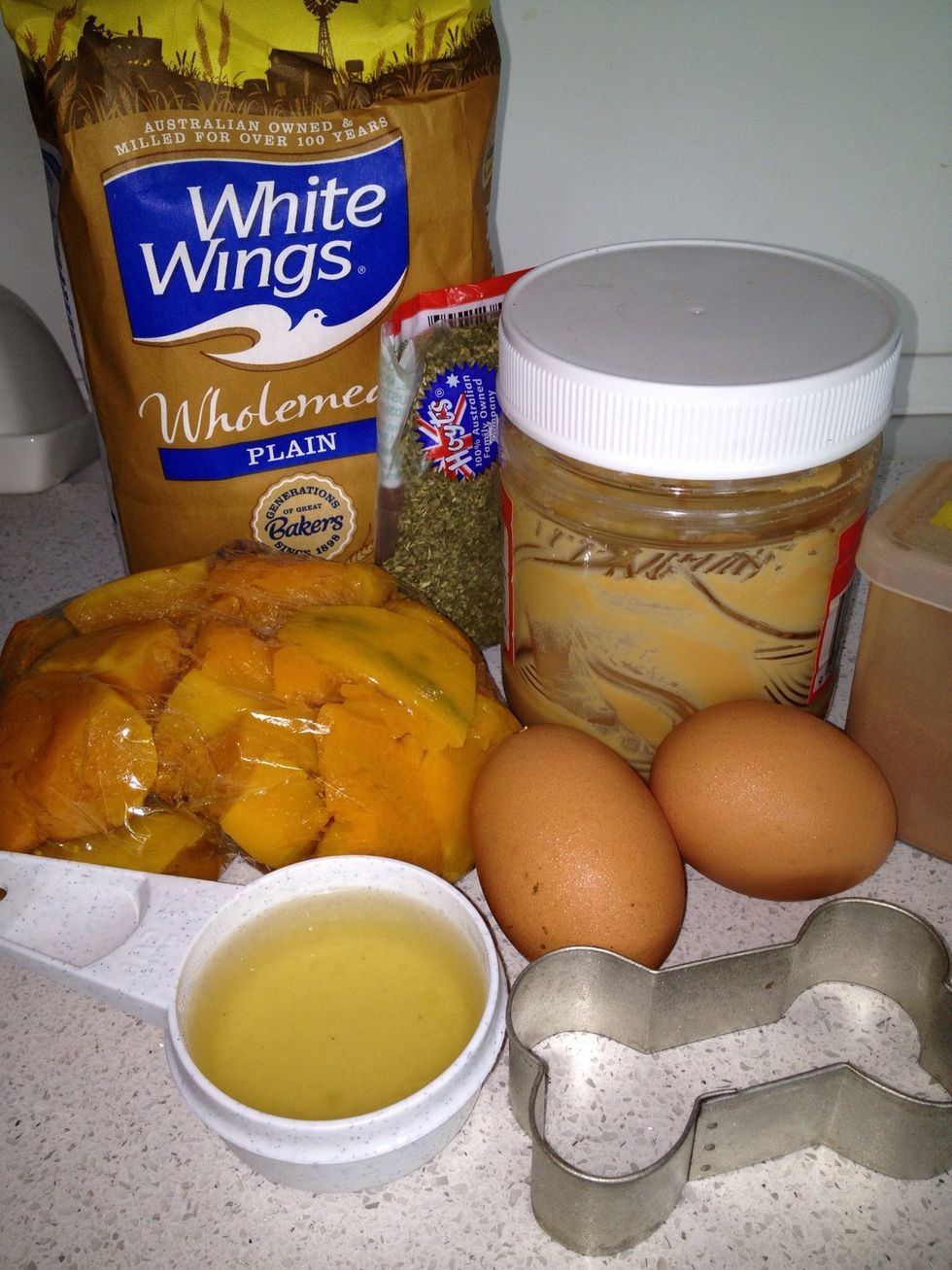 Gather all your ingredients...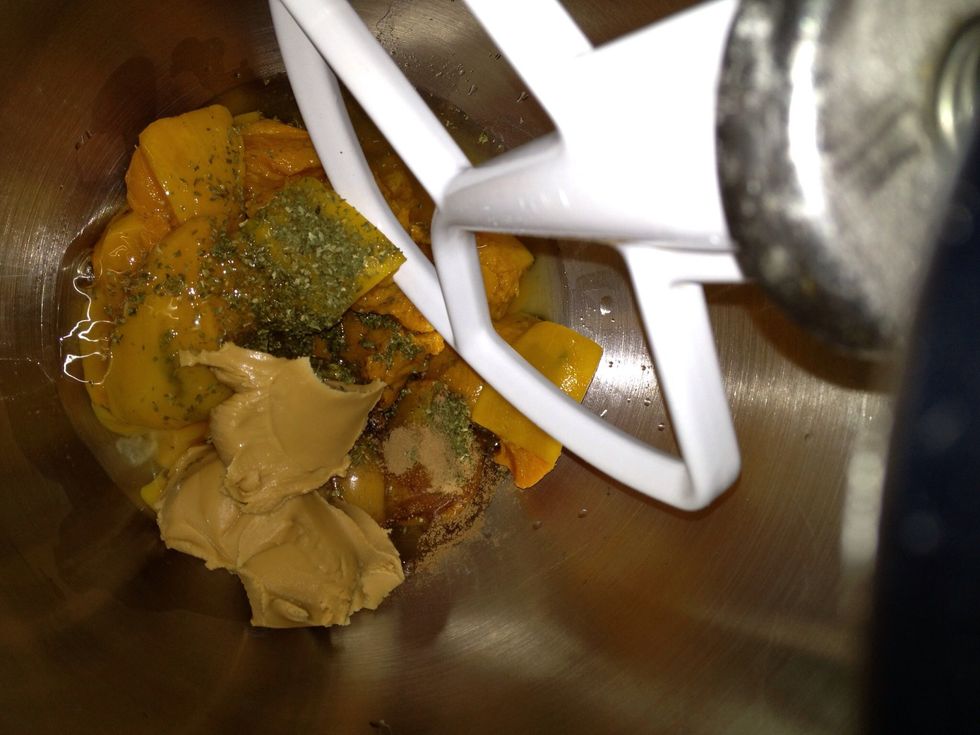 Put all the 'wet' ingredients into your mixer...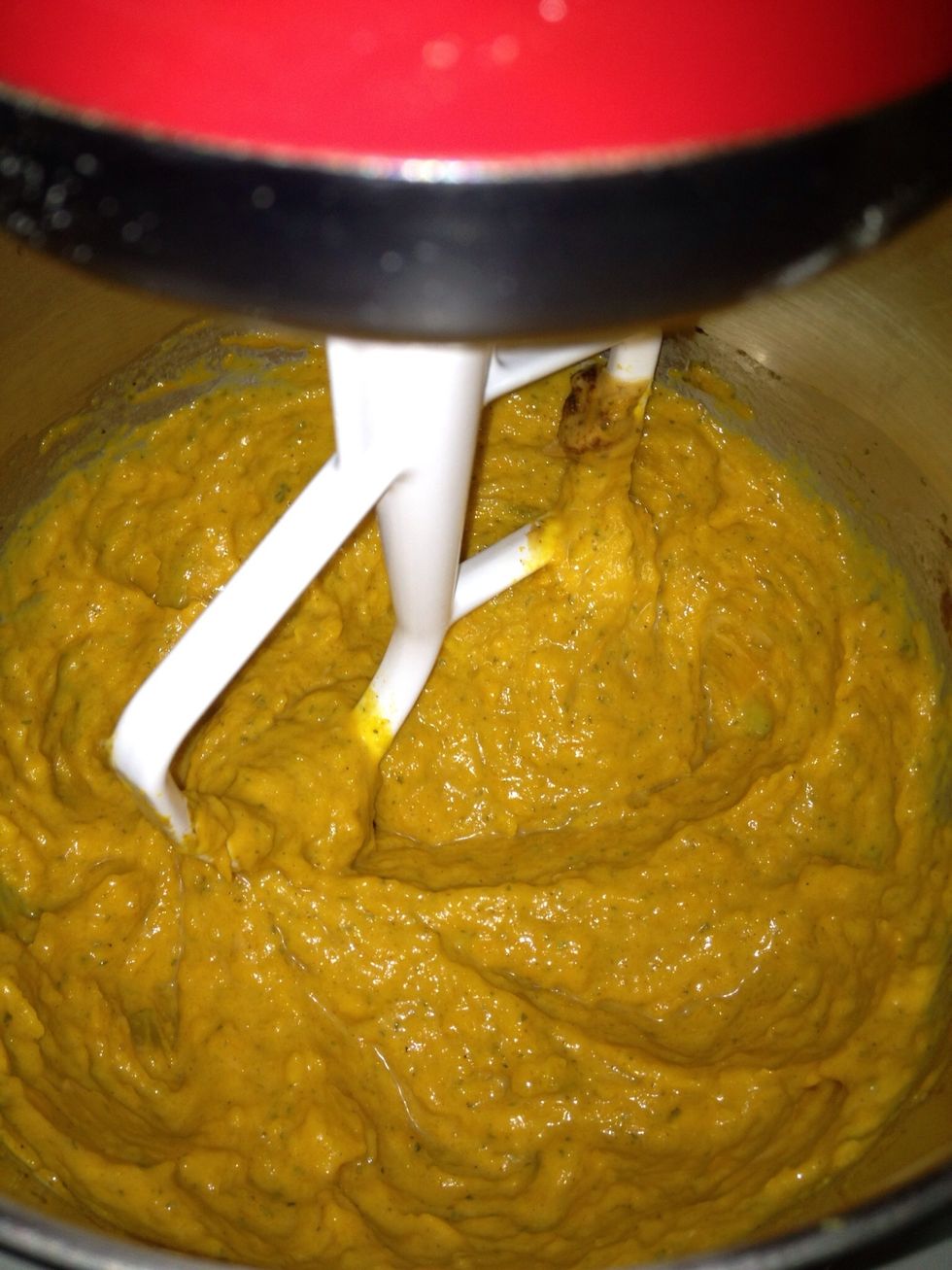 Mix thoroughly until all combined...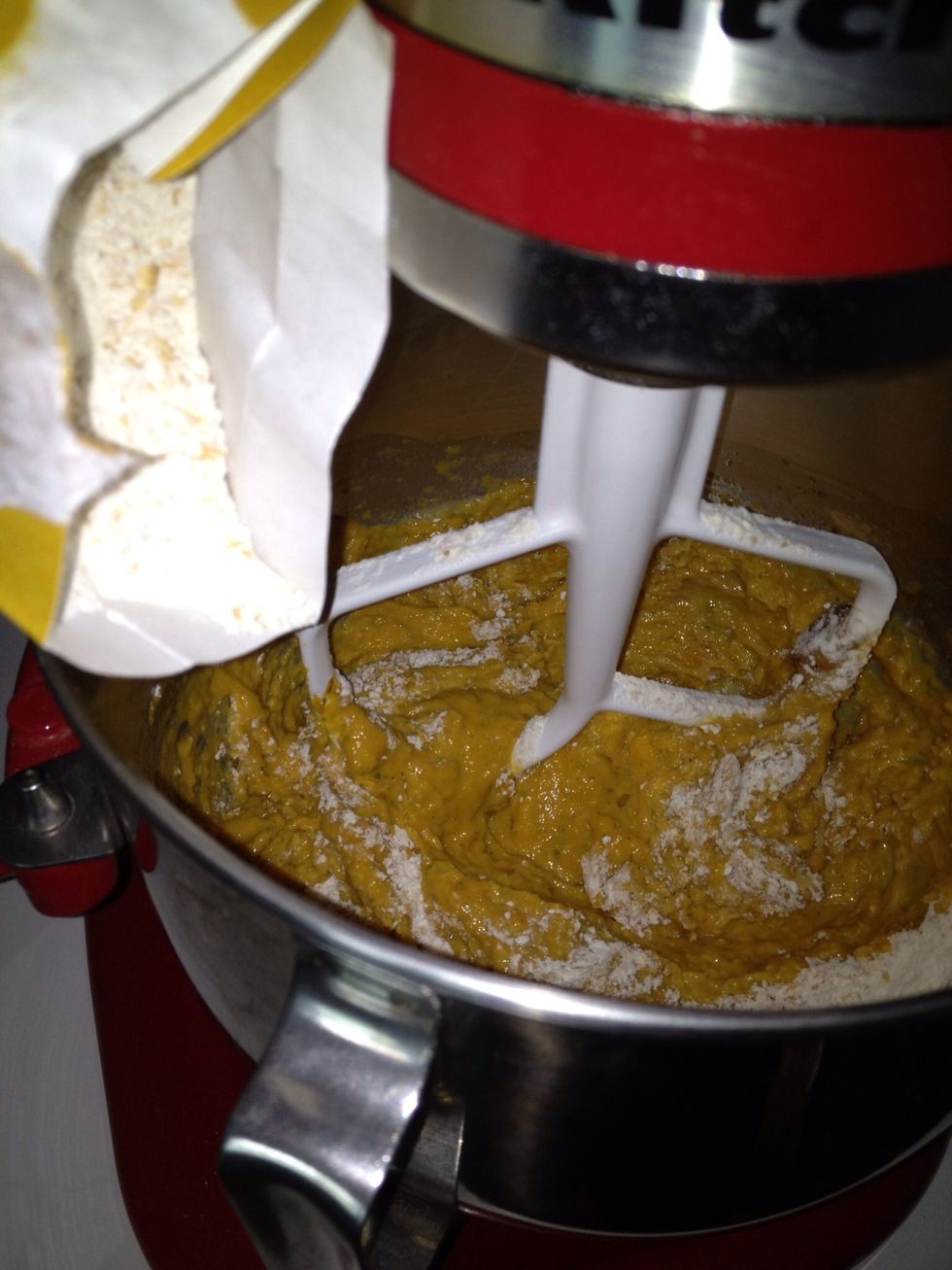 Slowly add in your flour...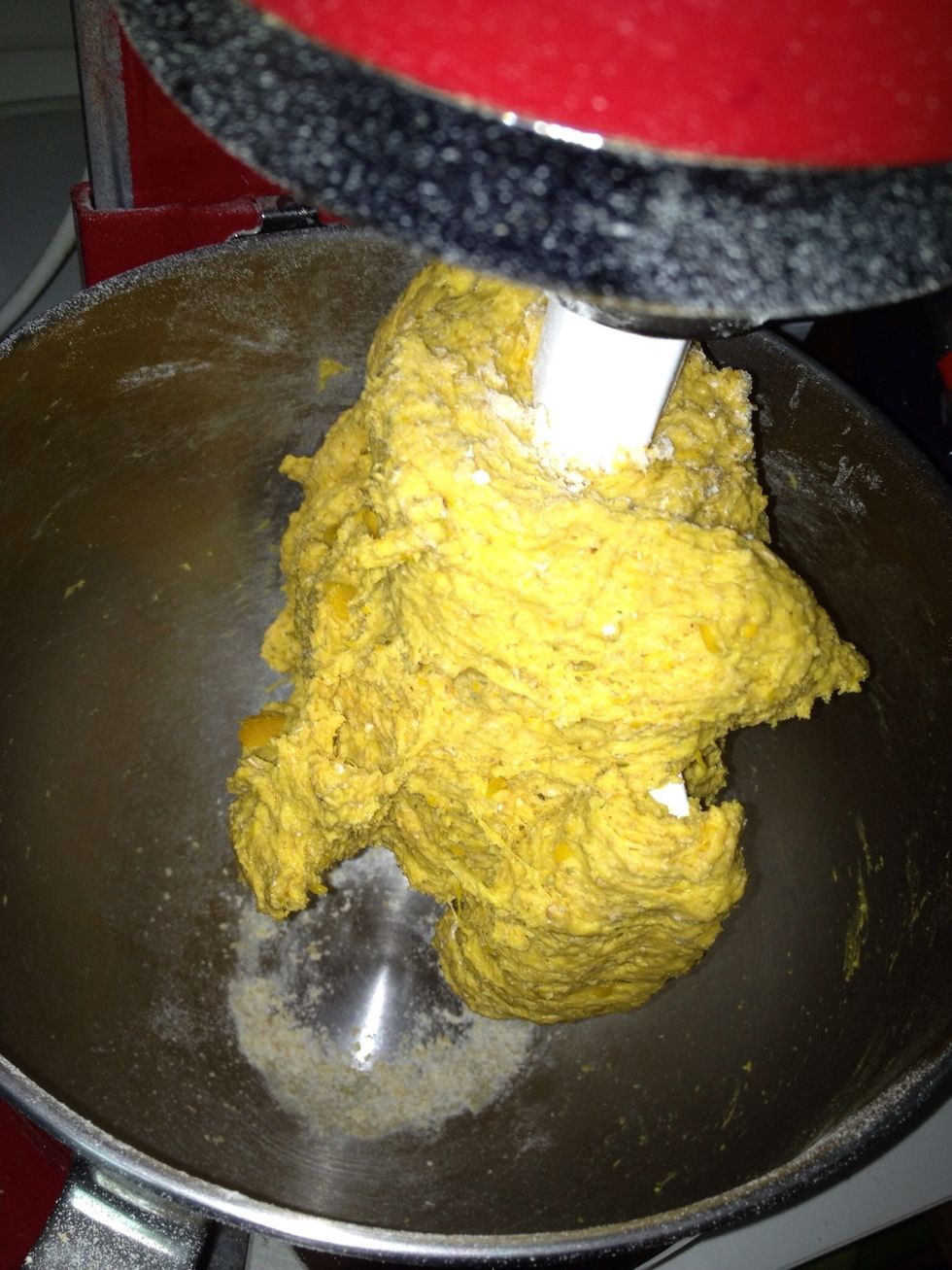 Knead in bowl of mixer until the dough clumps together in a ball...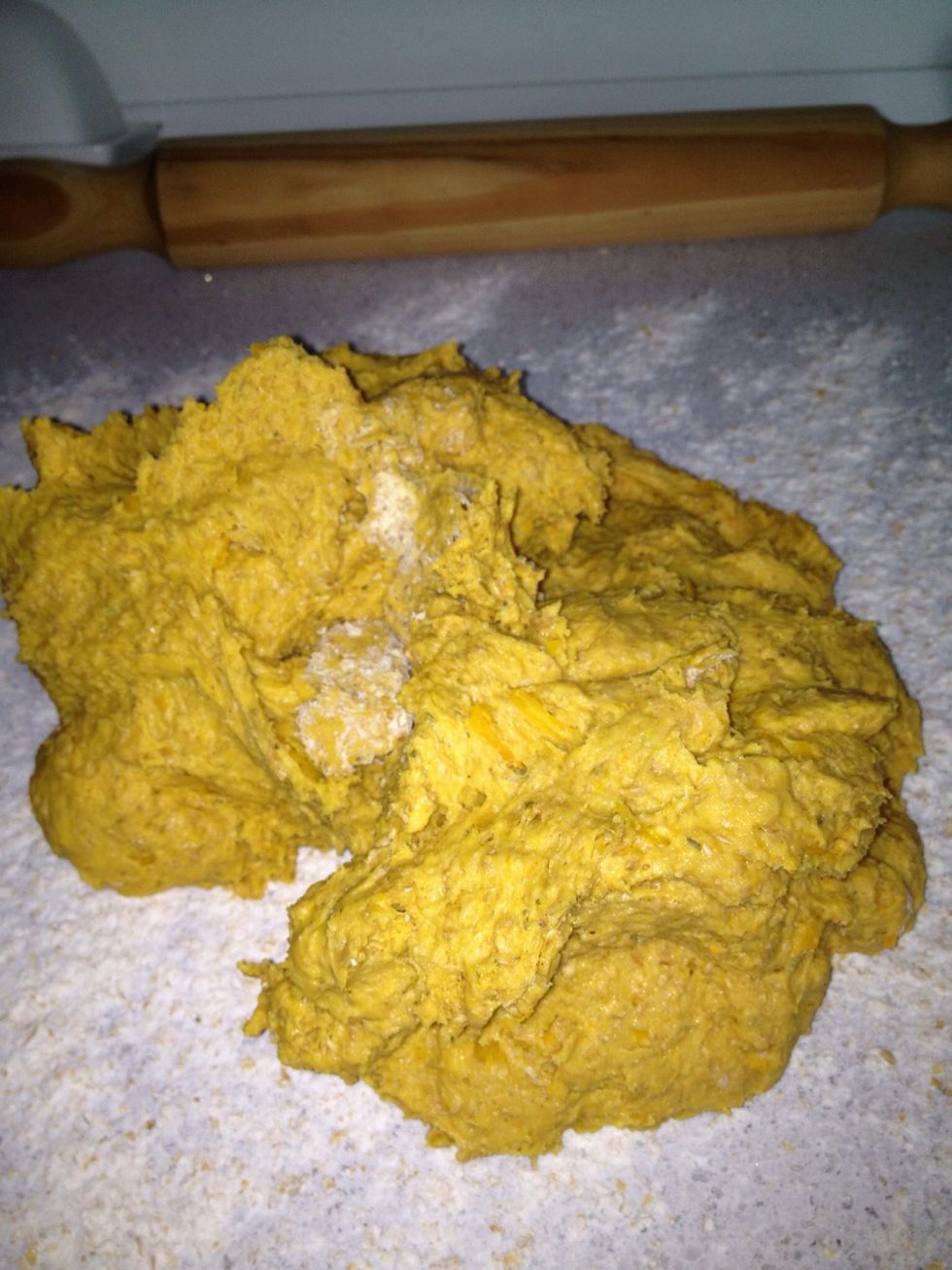 Place onto floured surface to knead...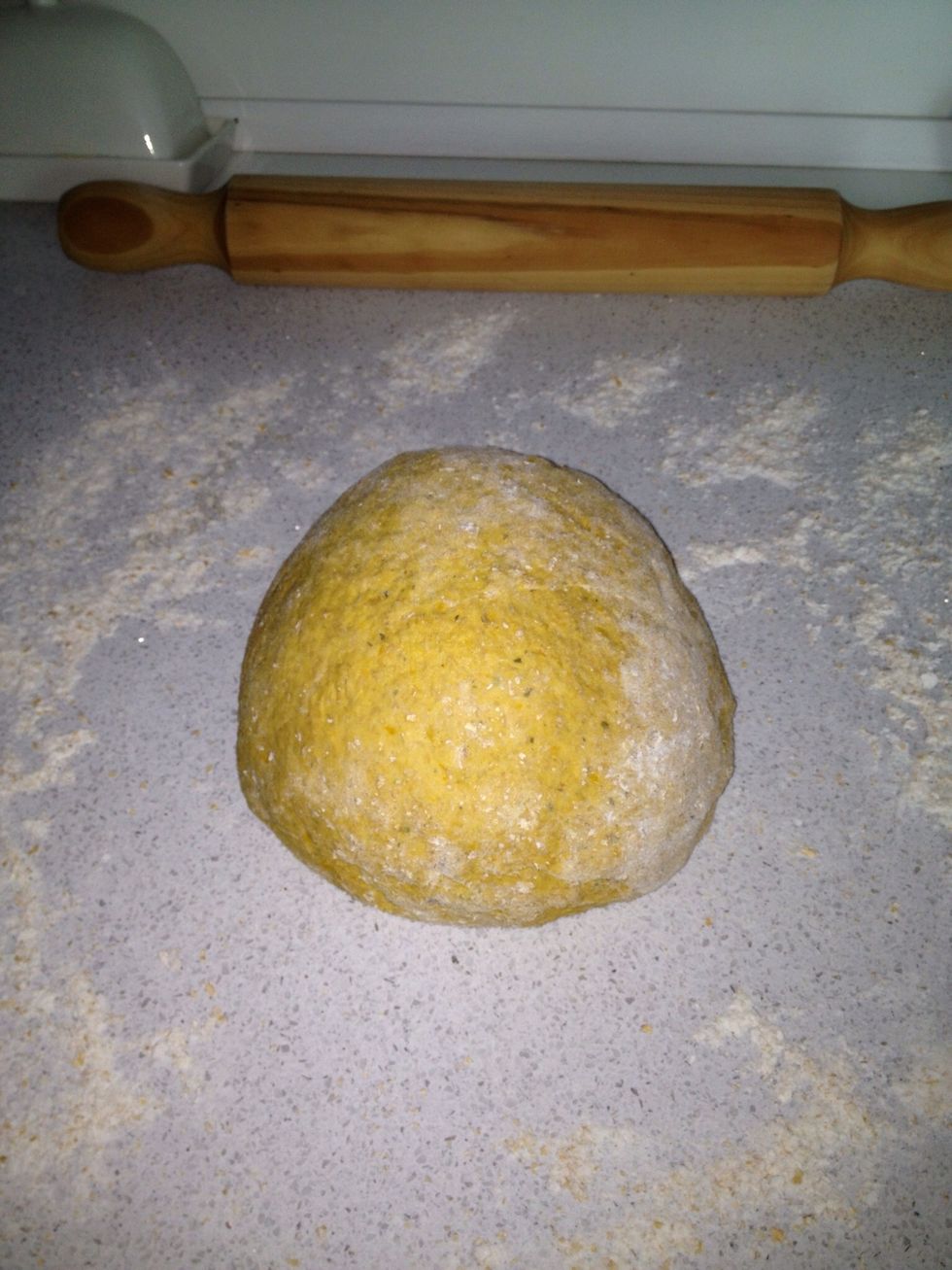 Shape into a ball ready to roll...
Roll away, don't worry about any particular shape...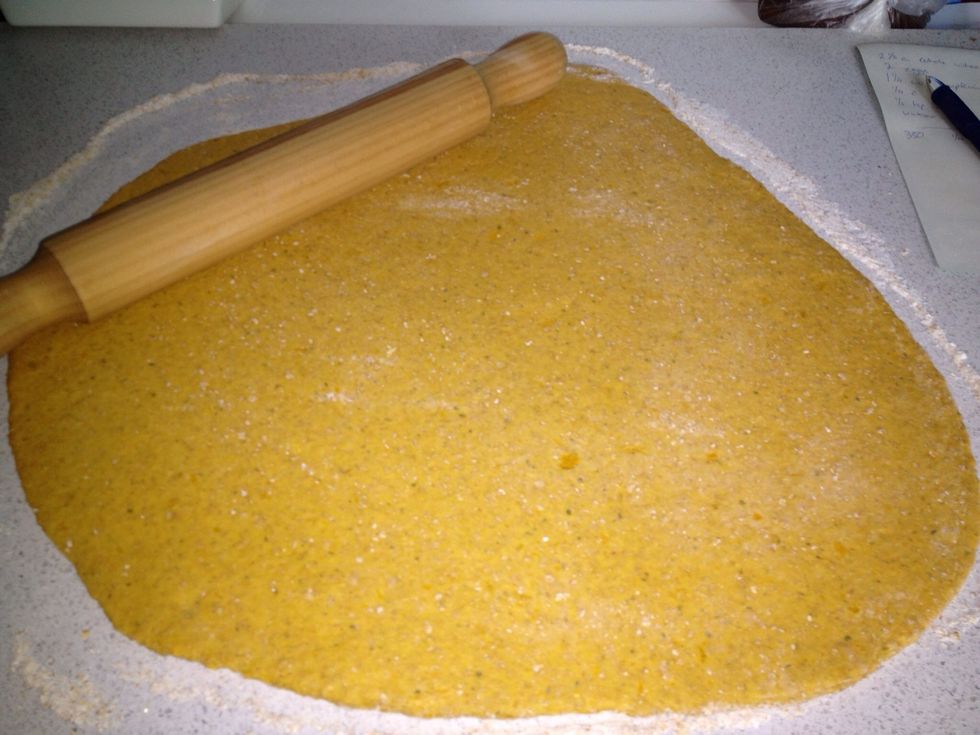 Roll until it's about 1/4" or 5mm thick...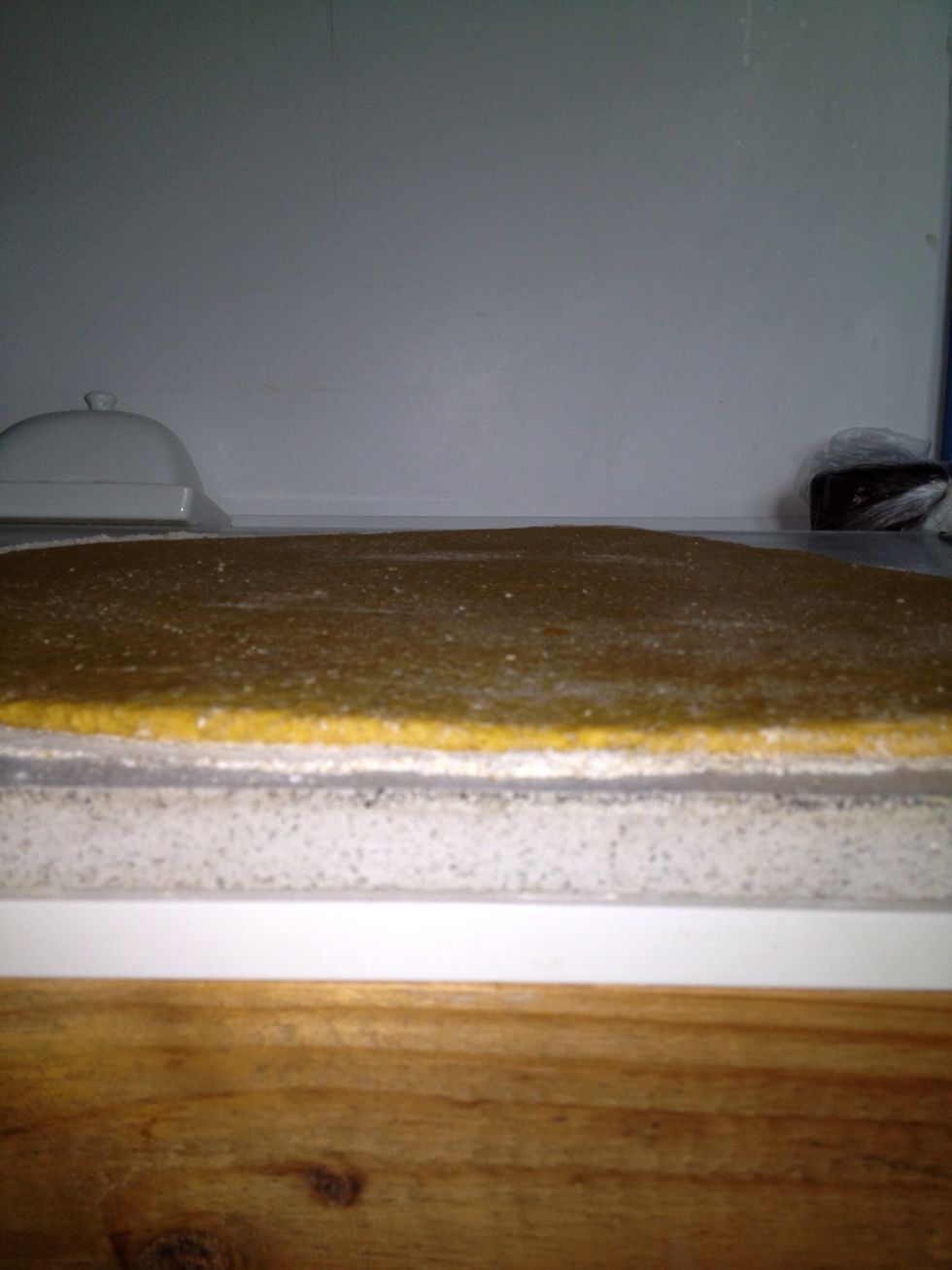 Like so...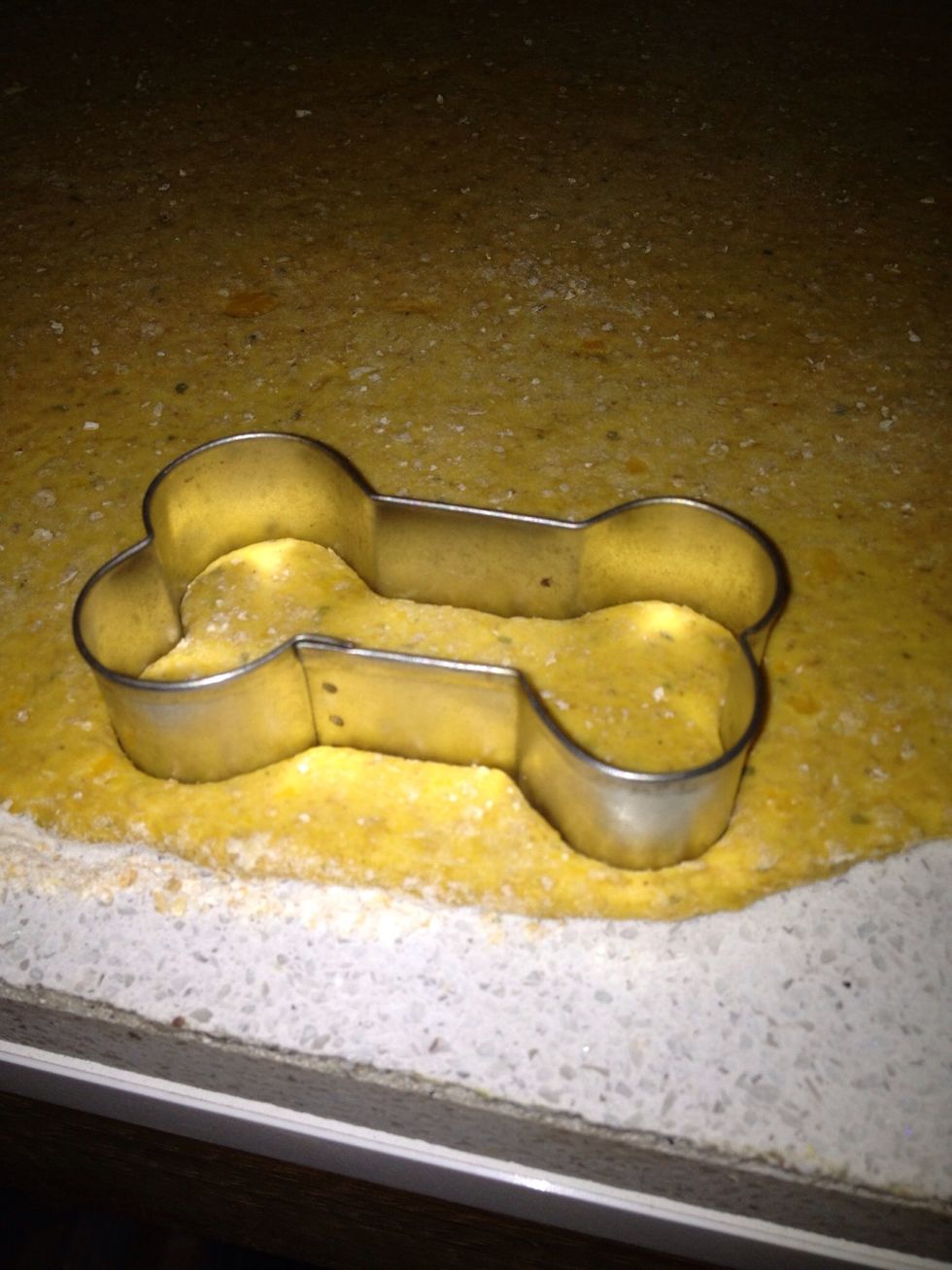 Cut into with your choice of cutter...
Have your lined tray ready to go...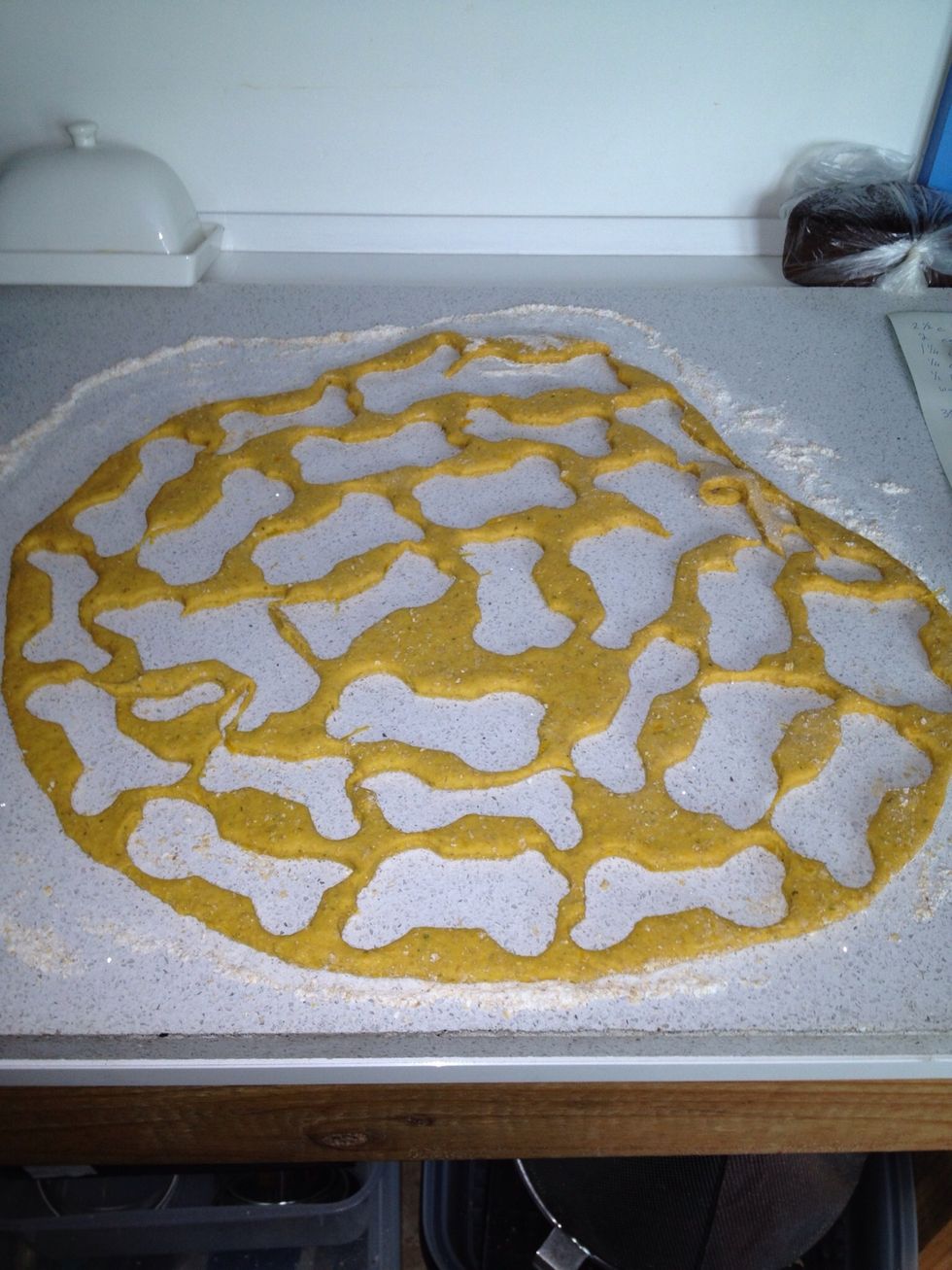 When you've cut all you can...
Scrunch it up and go again!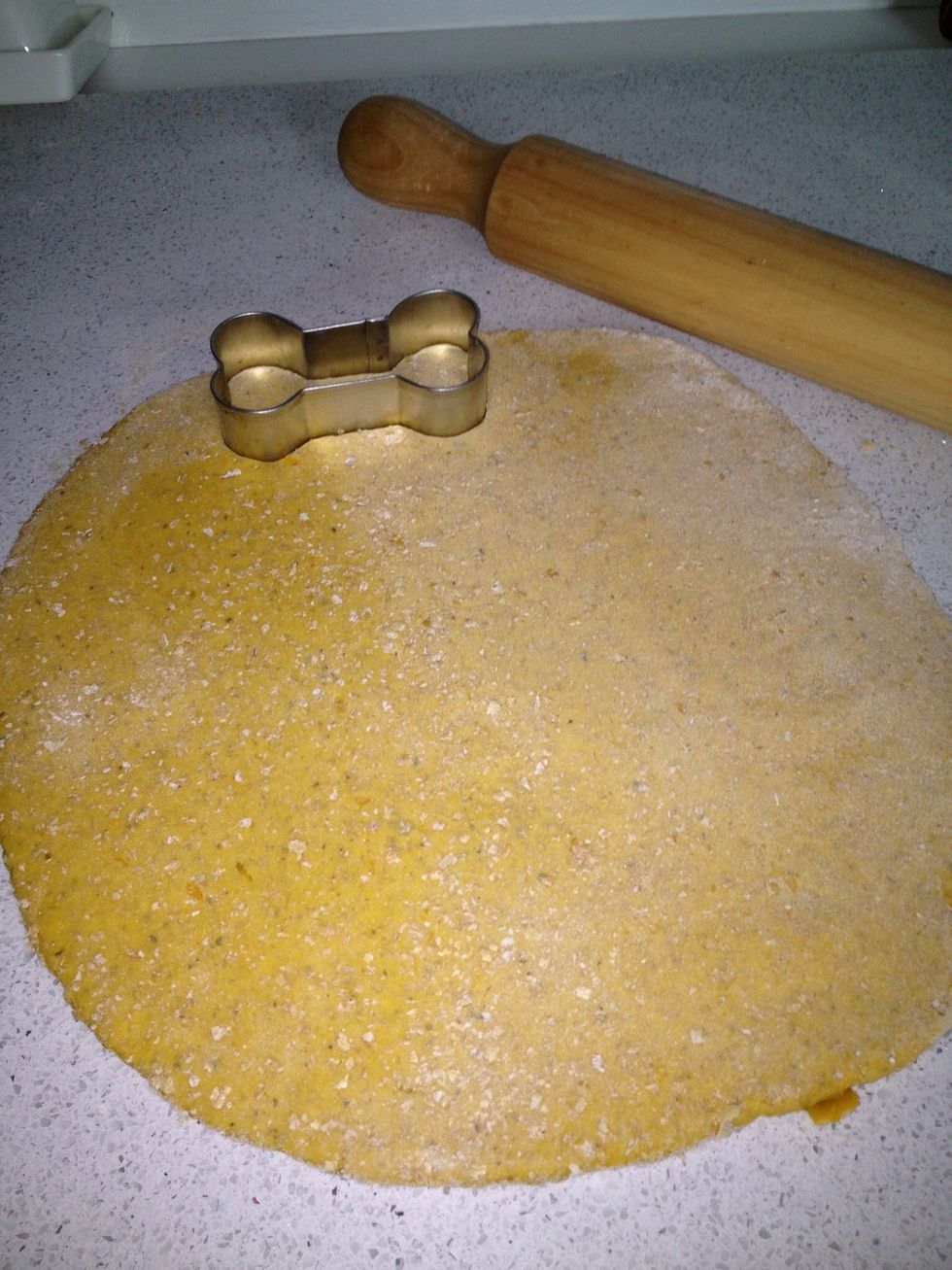 Repeat cutting process...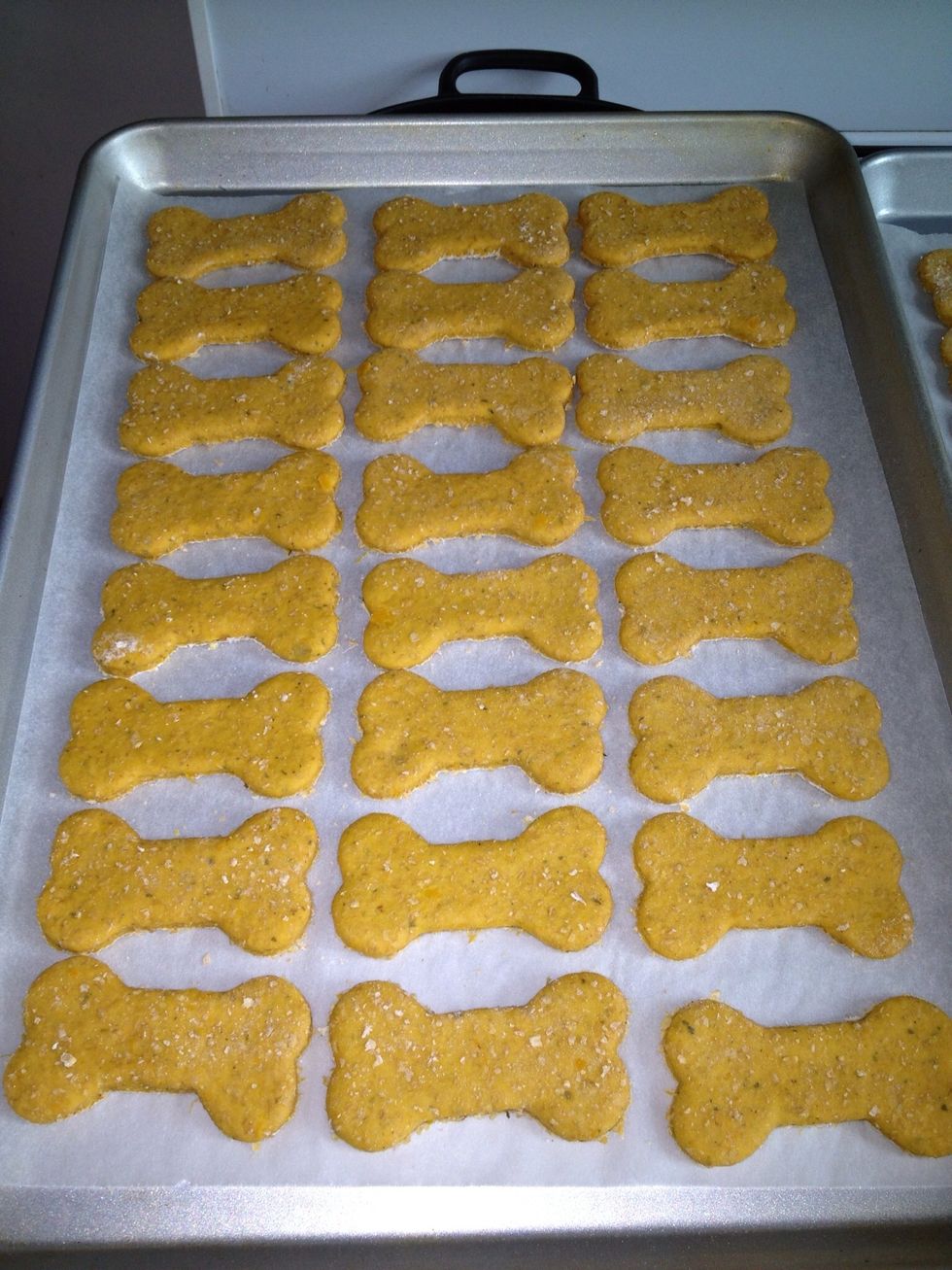 Lay the biscuits out on your trays, leave a little room for the air to circulate...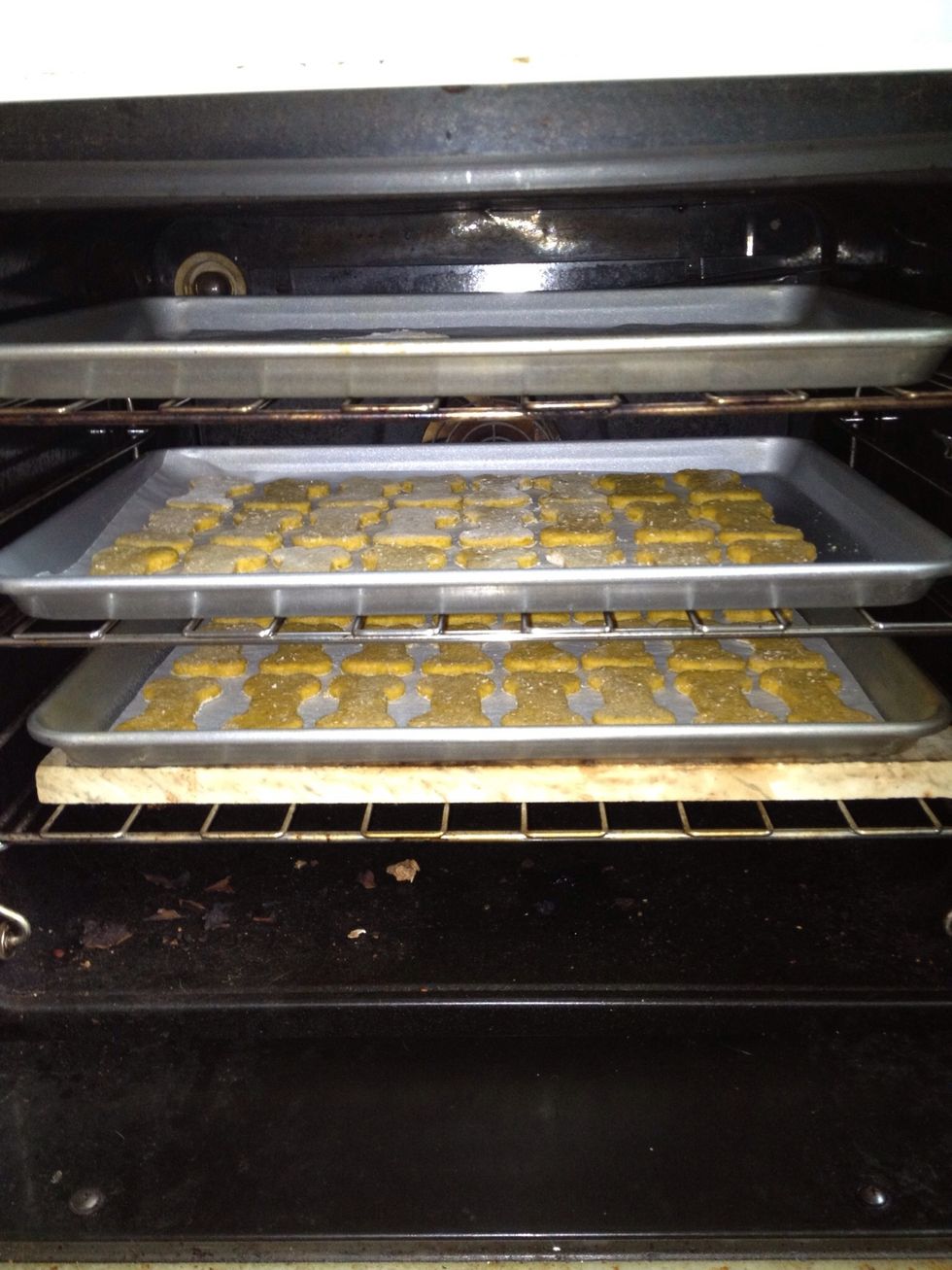 Place in an oven at 180C/350F for 20 mins - turn halfway to cook evenly.
If you want the treats really crisp, turn the oven down low and leave for about 40mins, but do keep an eye on them for excessive browning.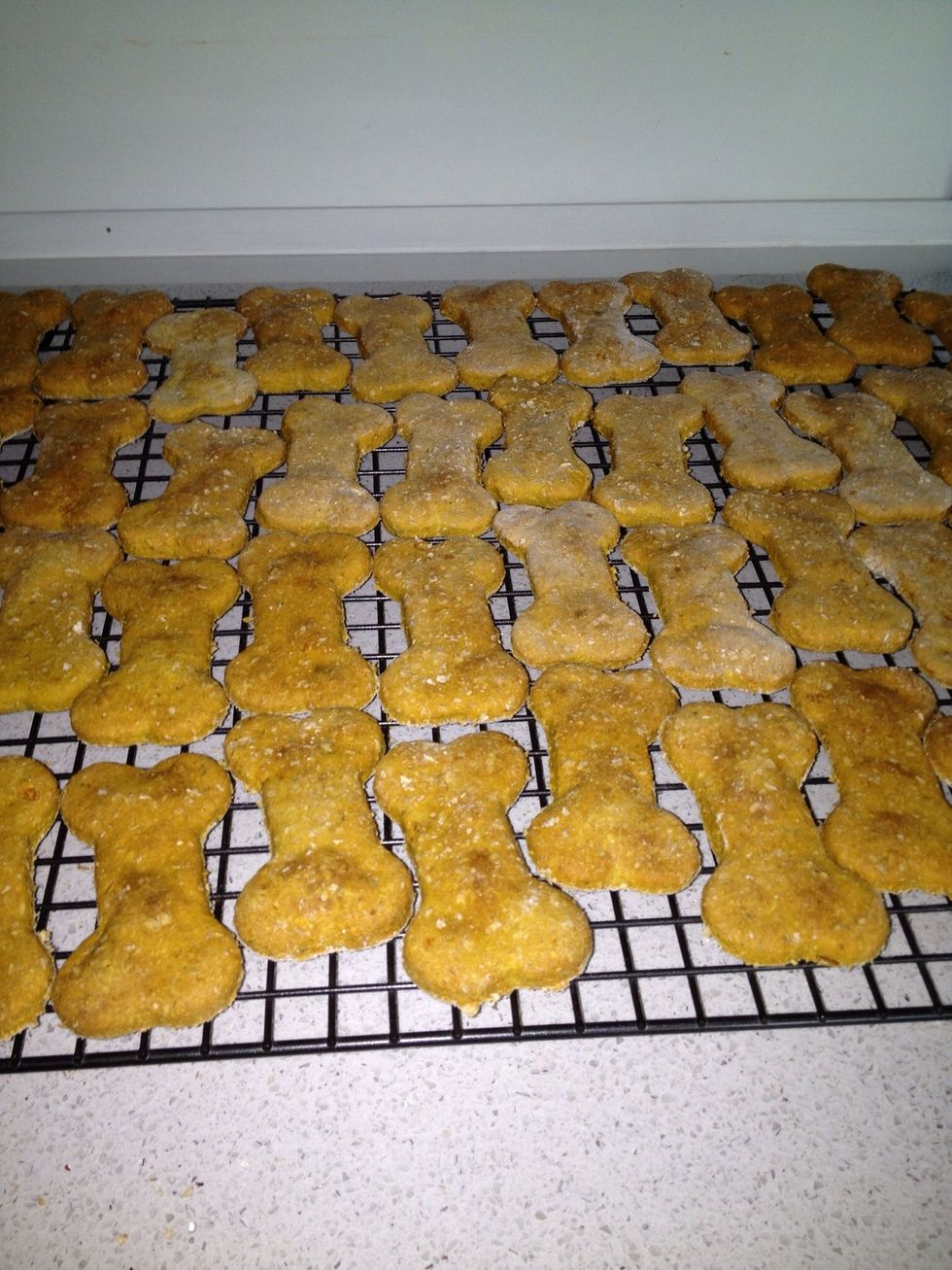 Place on wire to cool...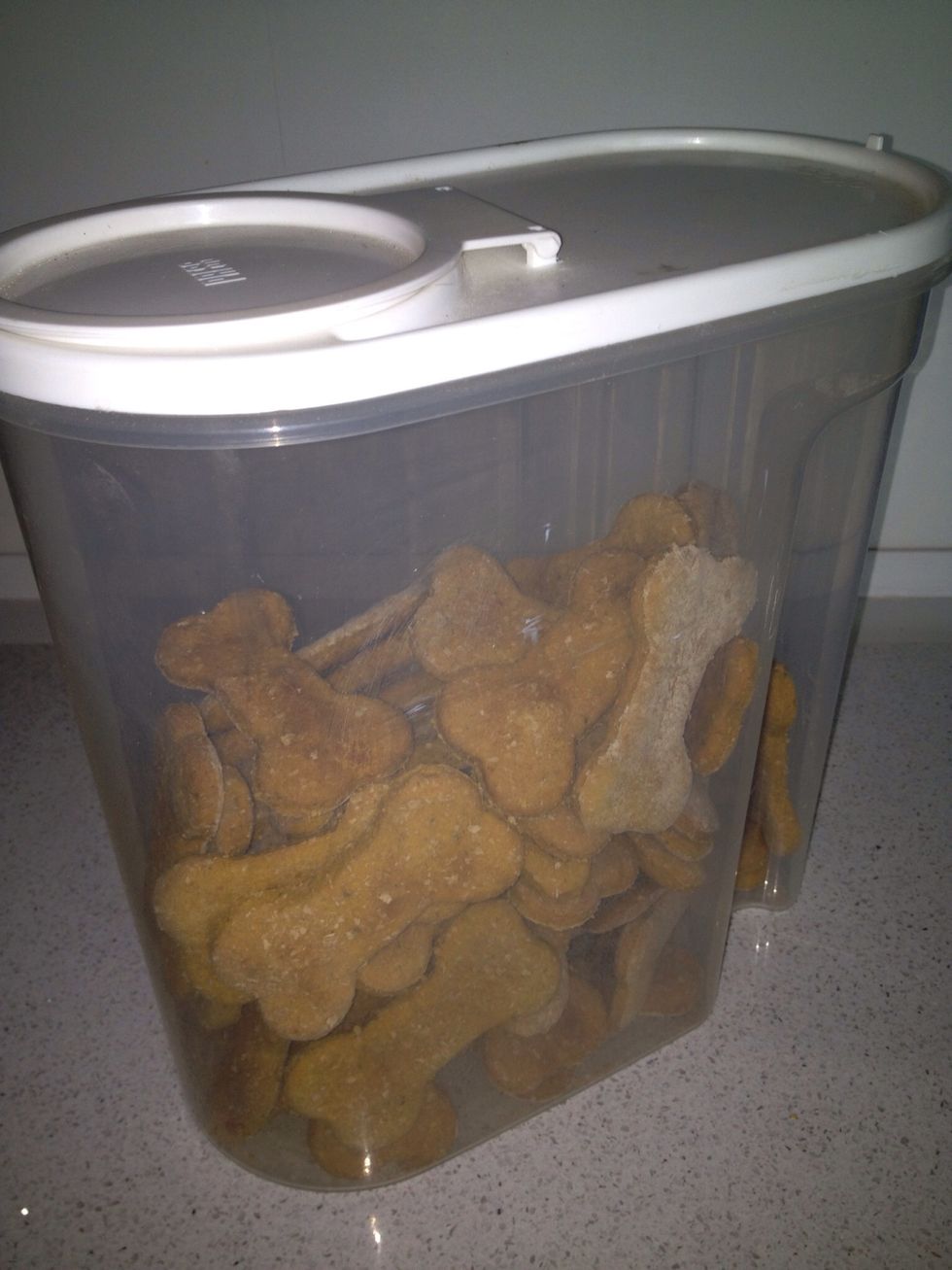 Place in air-tight container to keep. Should last up to a month in a cool/dark place.
600gr Wholemeal/ Whole wheat flour
2 Eggs (45gr ea)
1/4cup Peanut Butter
475gr Pumpkin (steamed and mashed)
1/2tsp dried Parsley
1/4tsp ground Cinnamon
1/4cup Turkey/Roast stock (fresh with no salt)
Mixer
Rolling pin
Biscuit/Cookie cutter
Baking tray/Cookie sheet
Greaseproof paper