How to make hobo potatoes
A recipe I got from my sister. Quick and easy and very tasty!!
33
This recipe serves 3-4 people. It all depends who you are feeding. It's really good so making more will never hurt. I look at it as 1 potato per person.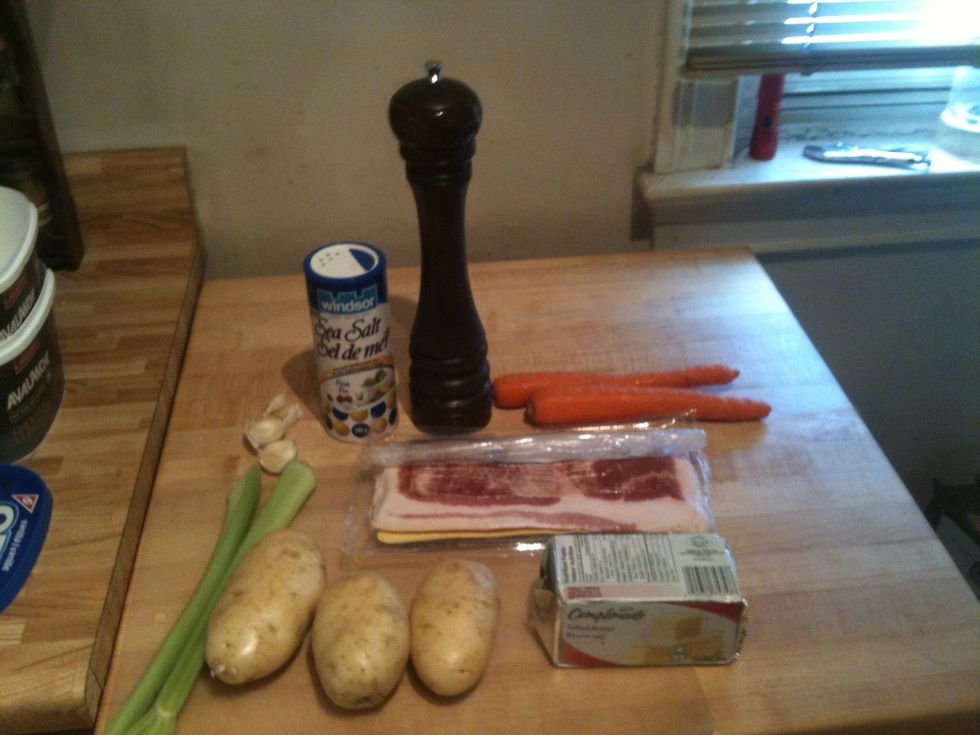 Items that you'll need.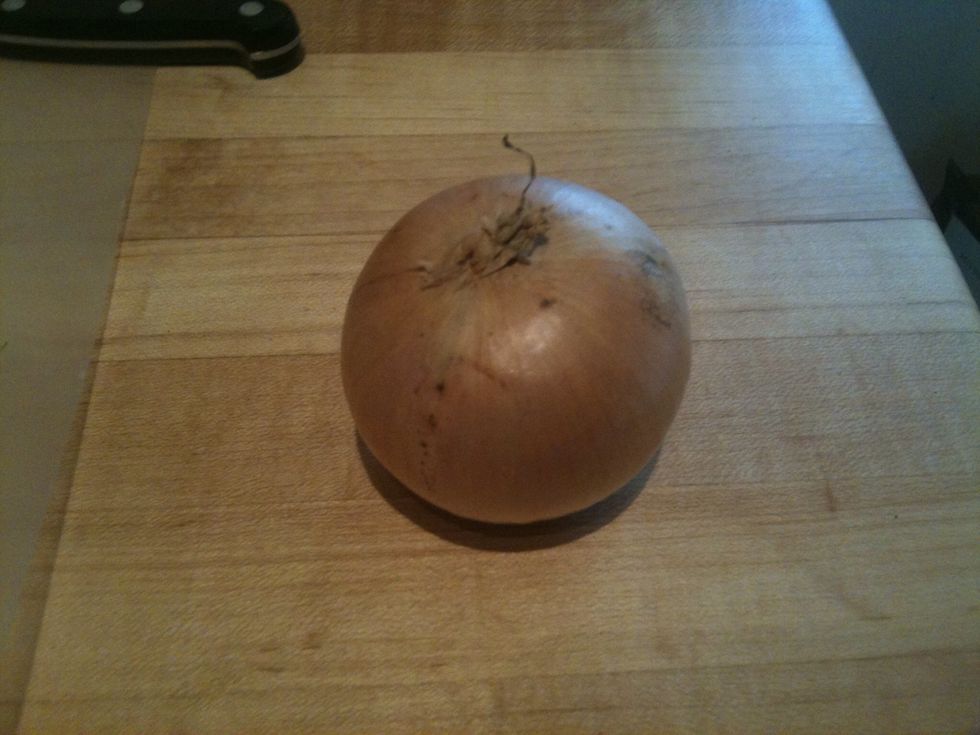 Oops forgot the onion in the other pic!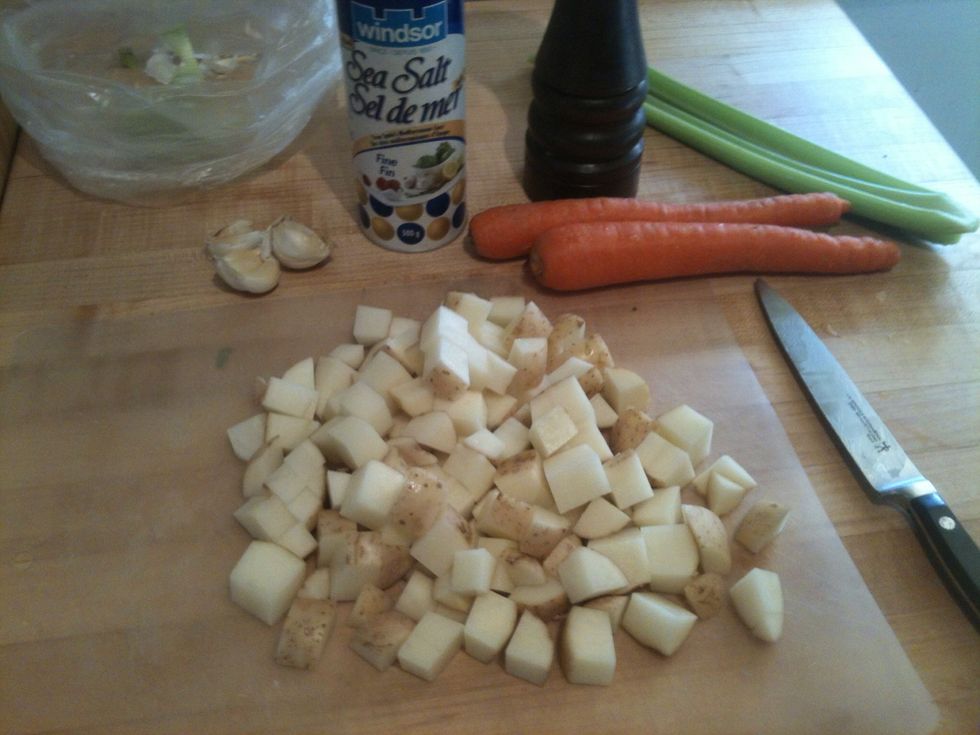 Dice up the potatoes.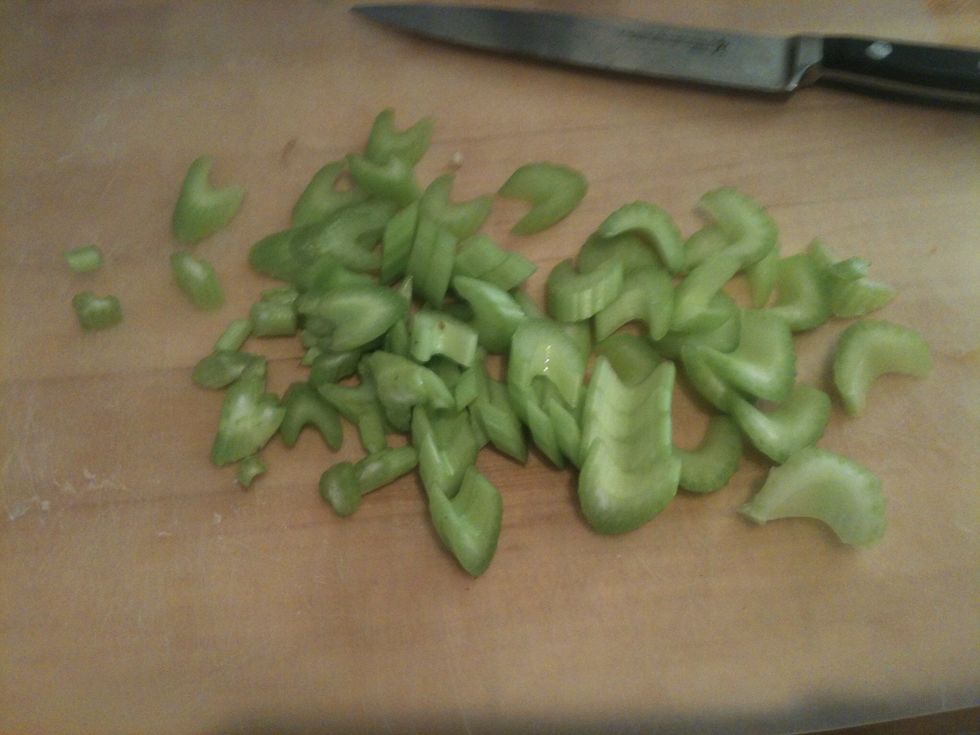 Slice the celery.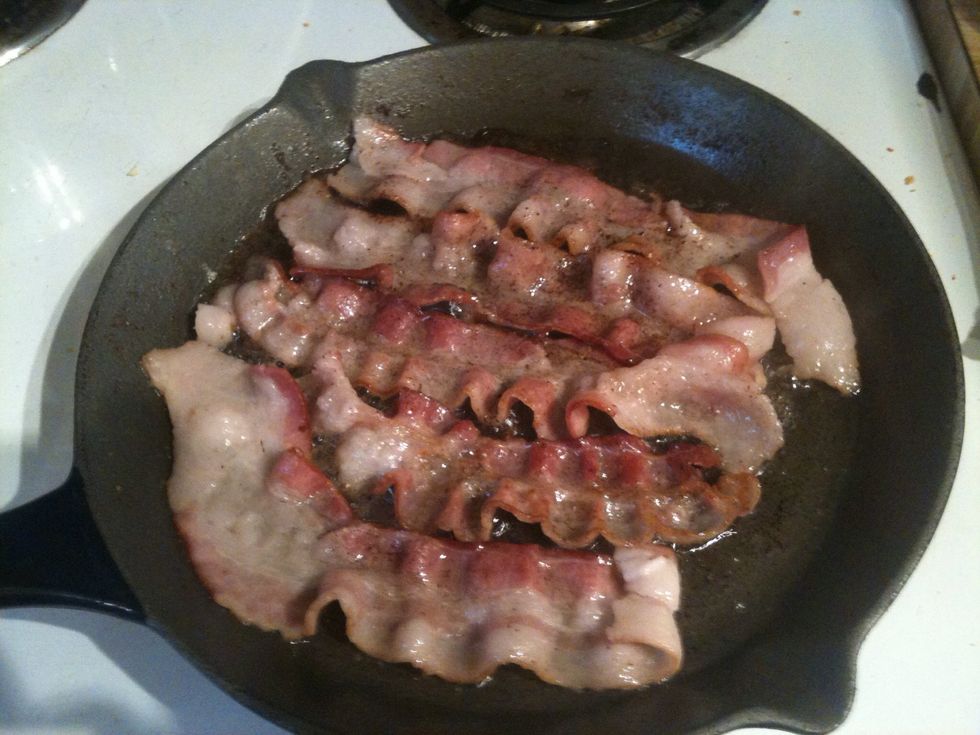 Cook the bacon. Don't cook it too crispy. You want it a little soft.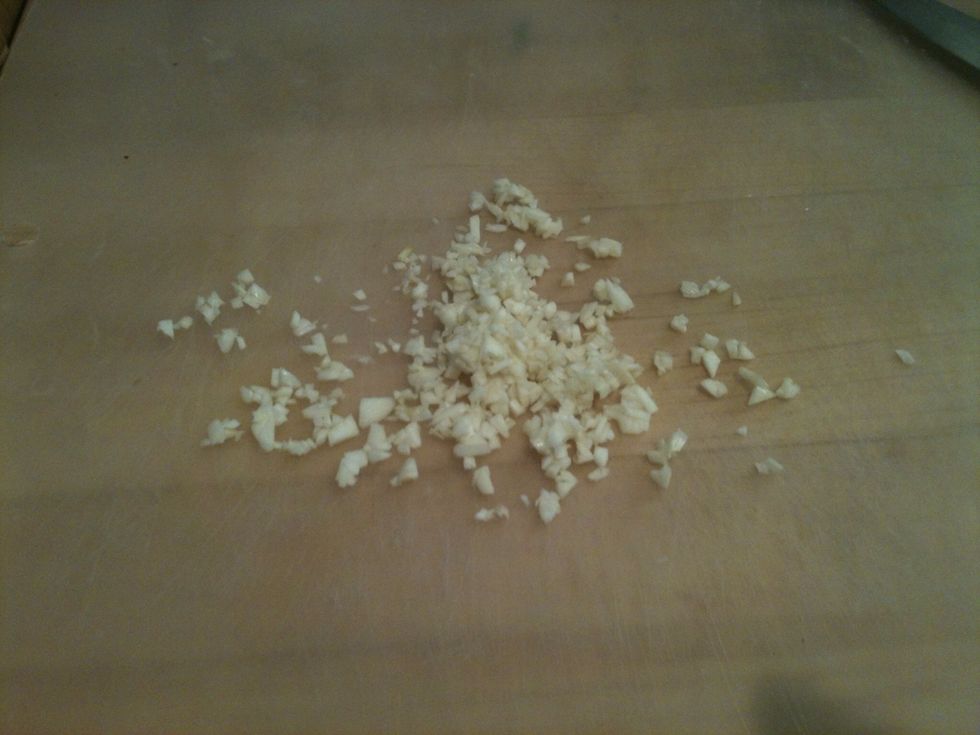 Chop up the garlic.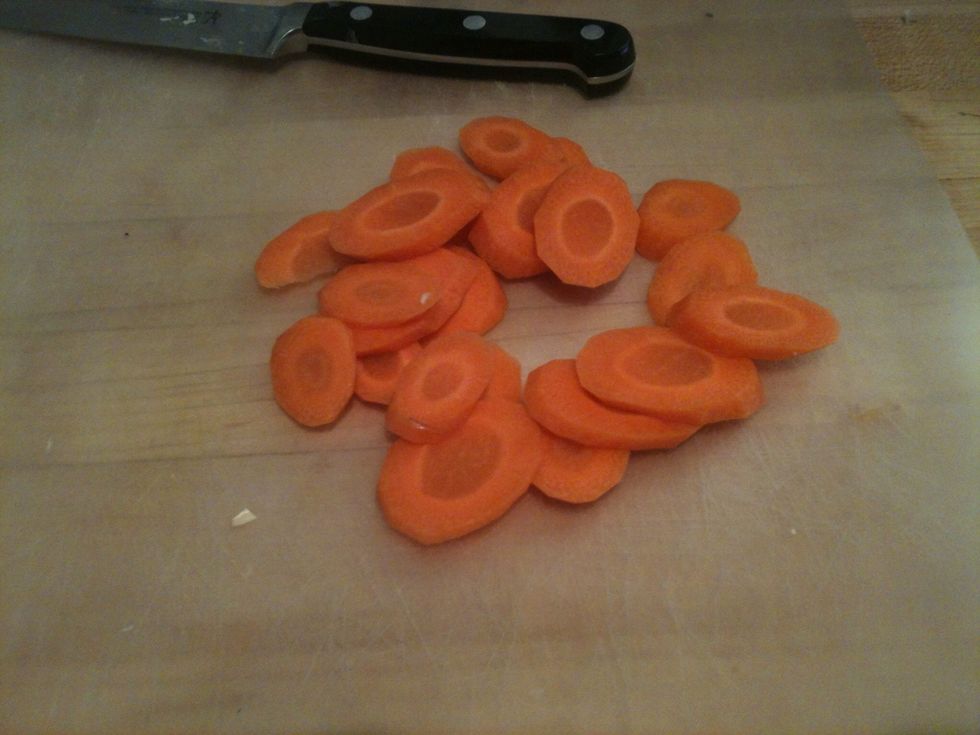 Slice up the carrots.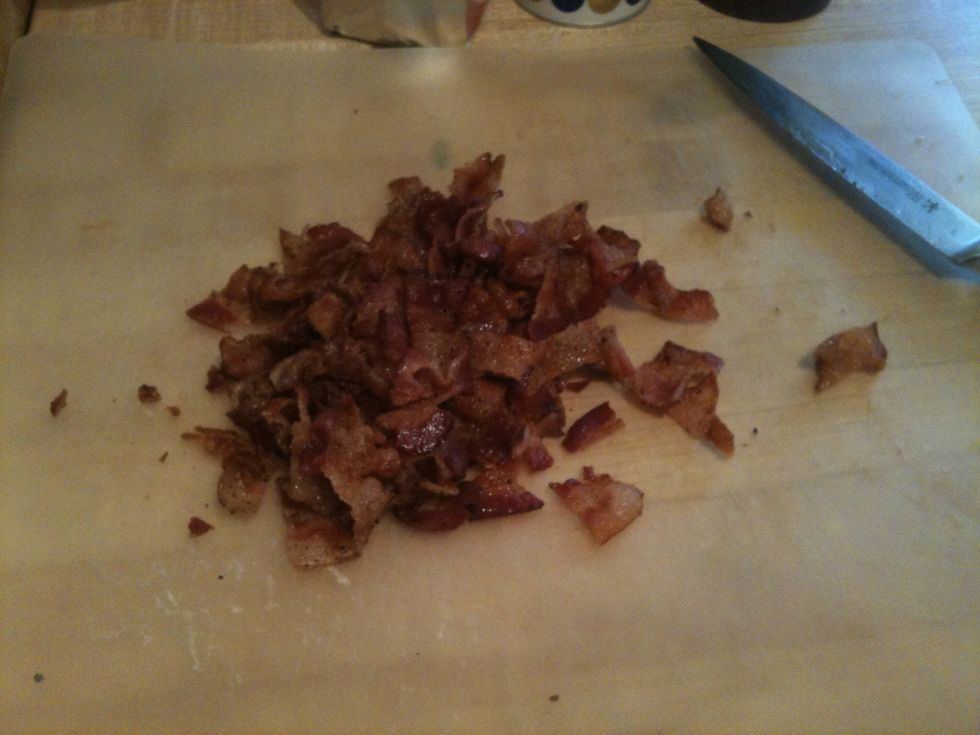 Once the bacon is done. Cut up into pieces.
Put everything into a bowl and mix. Add the bacon grease or oil. Mix well. And the salt and pepper. I use less salt ( 1/4 tsp) and more pepper ( 1/2-1 tsp). It's all to taste.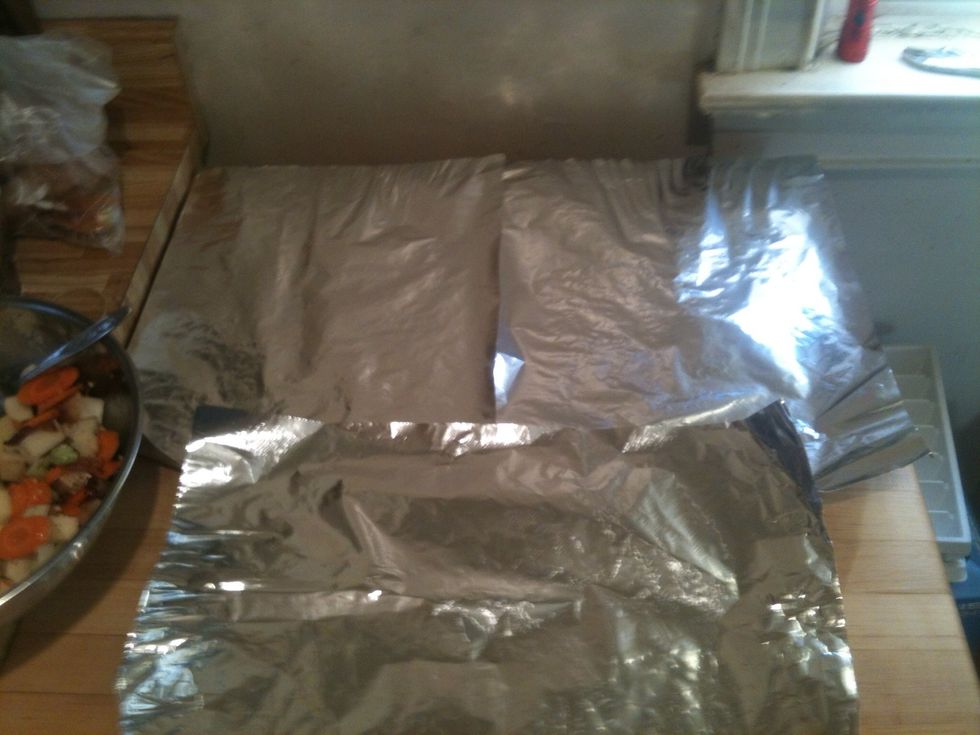 Get 3 pieces of aluminum foil. About 16" long.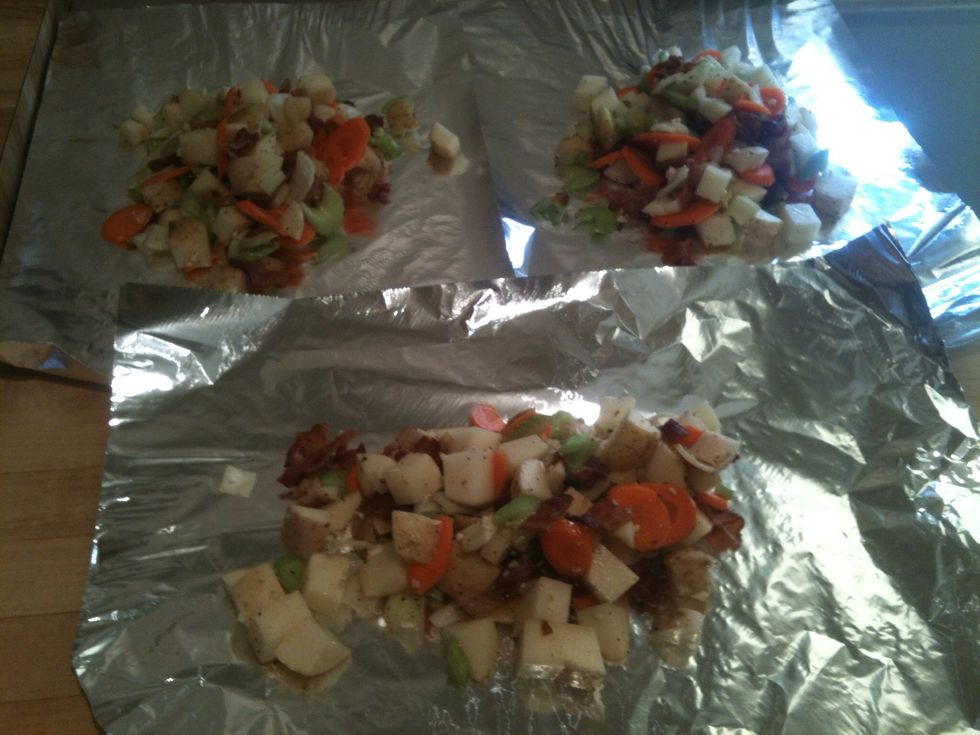 Divide the mixture into 3 portions on the foil.
Add the butter in chunks to each portion. About 2-3 Tbsp on each. You can always use more if you like.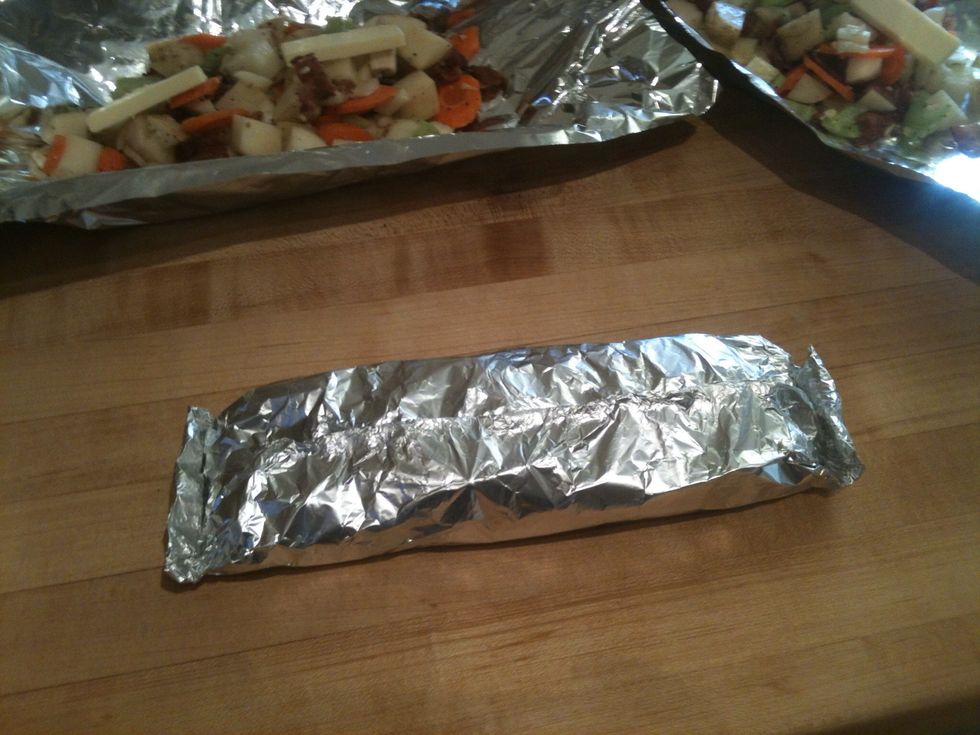 Wrap up the foil to seal in the goodness.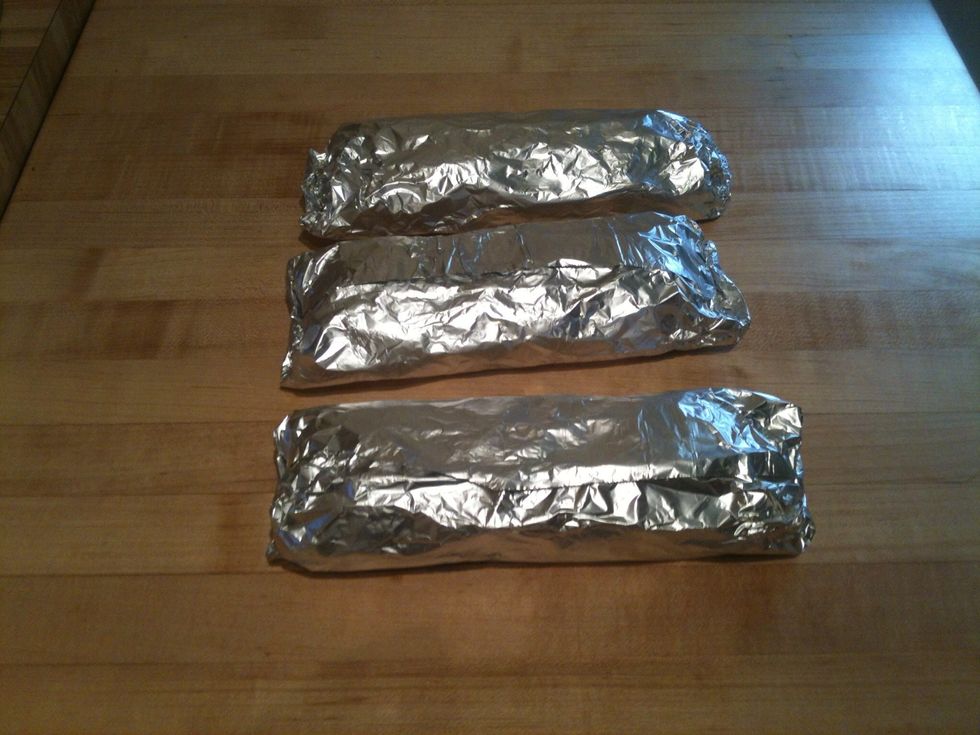 I doubled wrapped these ones. Sometimes I don't seal it well enough so this helps keeping it sealed. And if using tongs this helps from poking holes in it.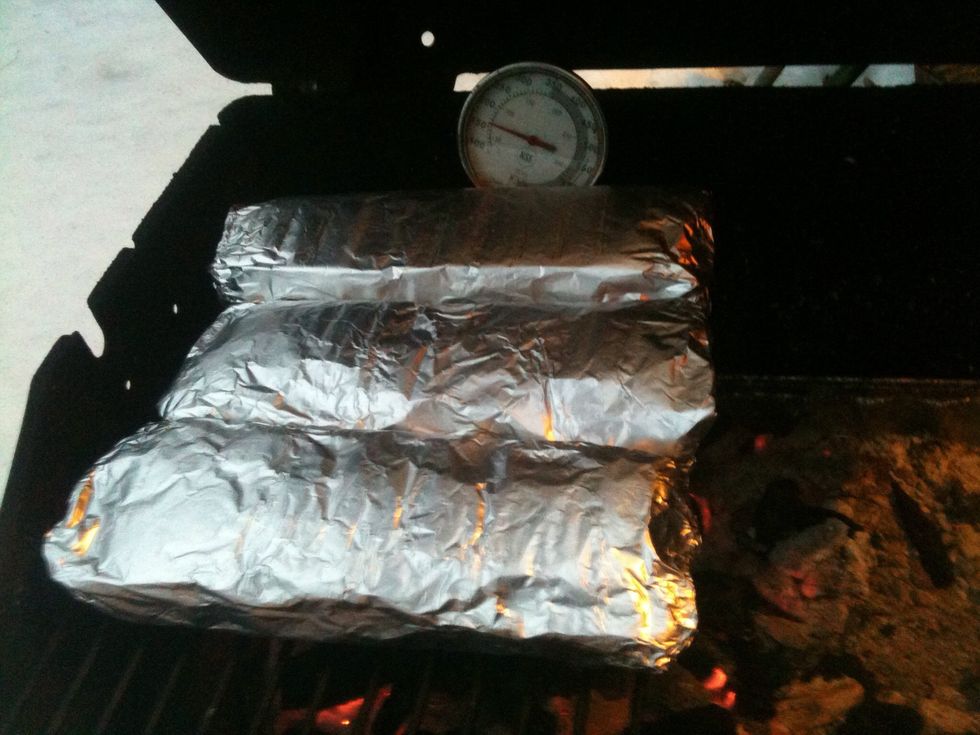 I put these on the BBQ. If on high turn every 10 mins for about 45 mins. If on a lower temp than turn every 15-20 mins for about 1-11/2 hours.
If you want to speed up cooking time, then microwave the potatoes, carrots and celery for a about 10 mins before mixing everything together. Cooking time would be approximately 1/2 hour.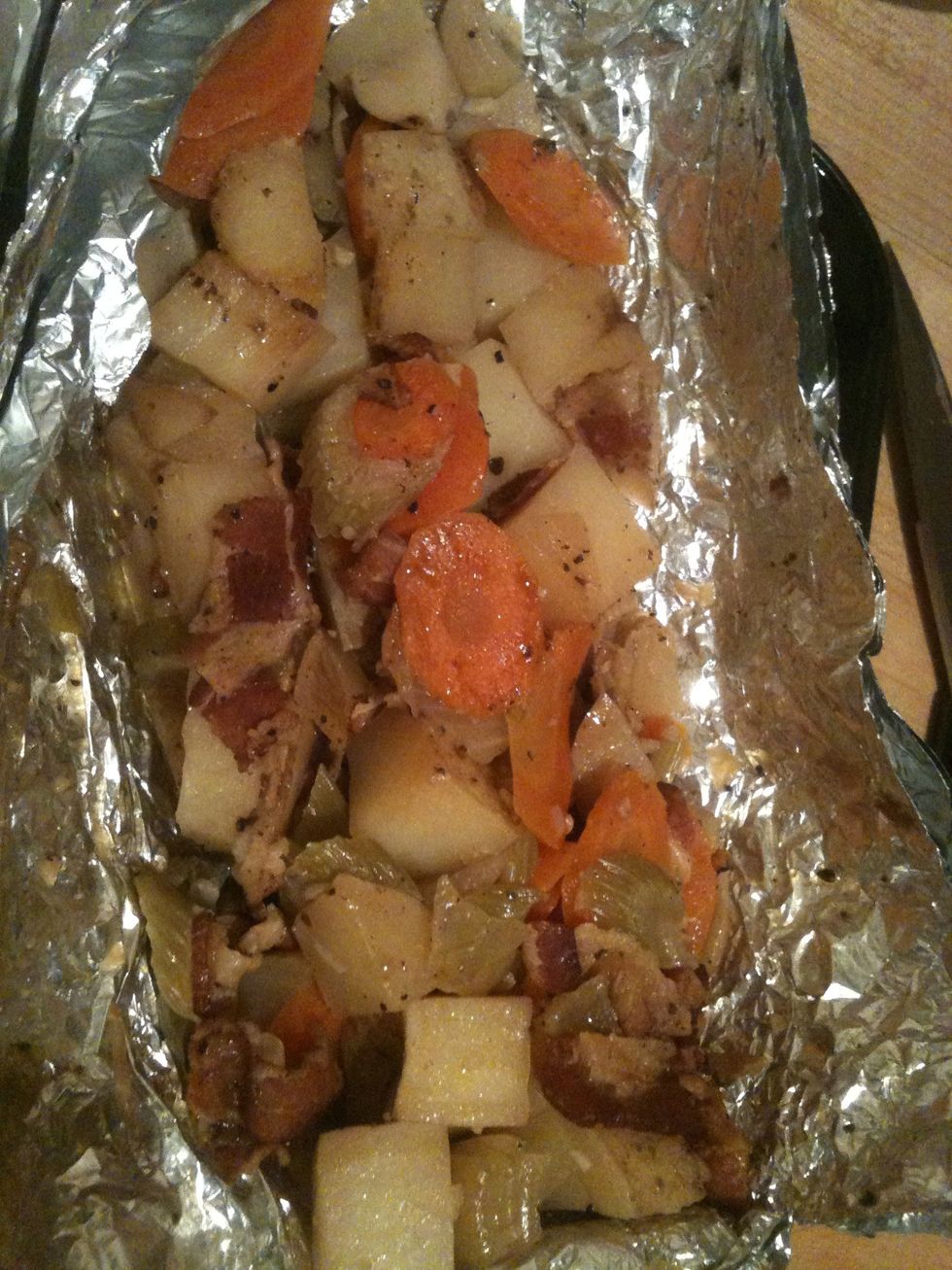 Be careful when opening!! The steam will be hot. I use scissor to open, just cut down the middle.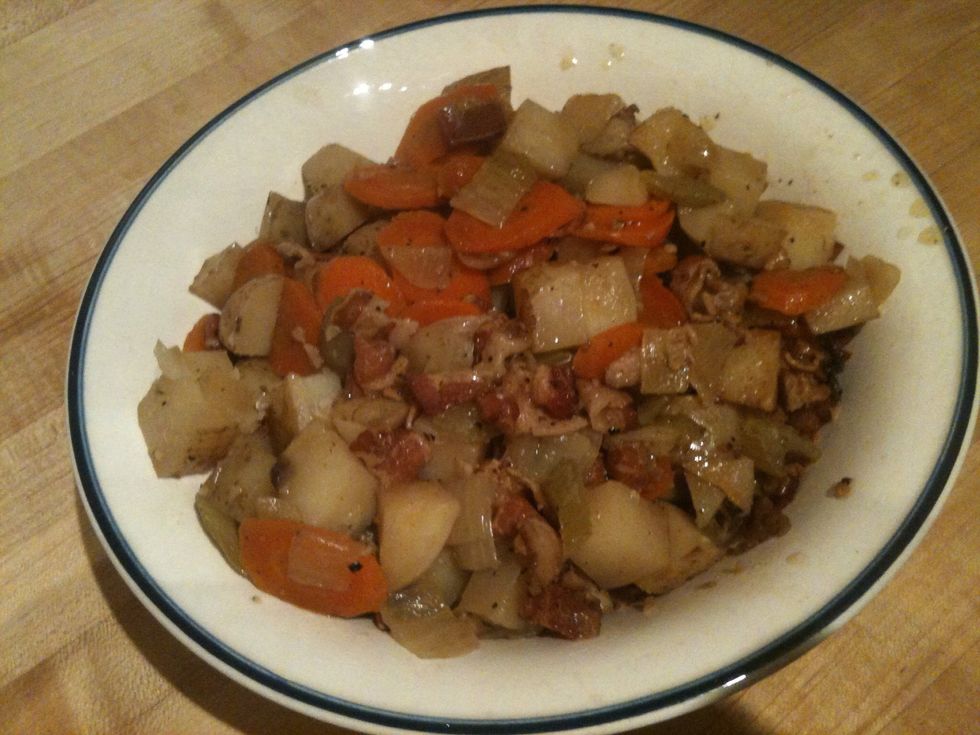 Pour into a bowl and serve. Enjoy and hope you made enough!!
4.0 Potatoes
1.0 Onion
2.0 Carrots
2.0 Celery
3.0 Garlic cloves
10.0 Strips of Bacon
4.0Tbsp Bacon grease or Oil
9.0Tbsp Butter
Salt and Pepper