A dear friend of mine shared this recipe with me years ago. Its official name is "Floozy's Food for Little Friends Hobbit Pie". It's delicious!
406
Collect your ingredients! I'm making two pies today. Huzzah! The fun has been doubled!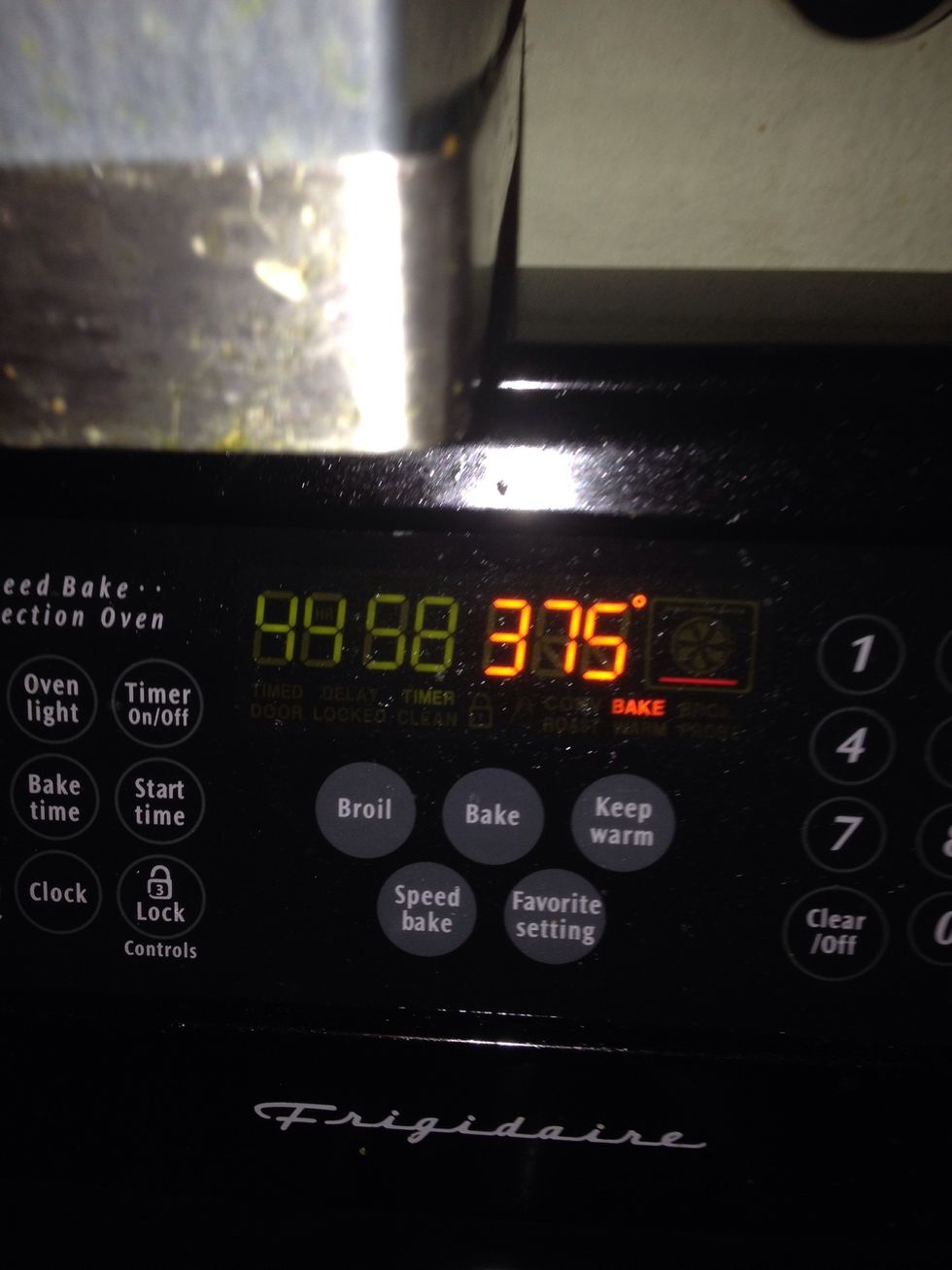 Heat your oven to 375.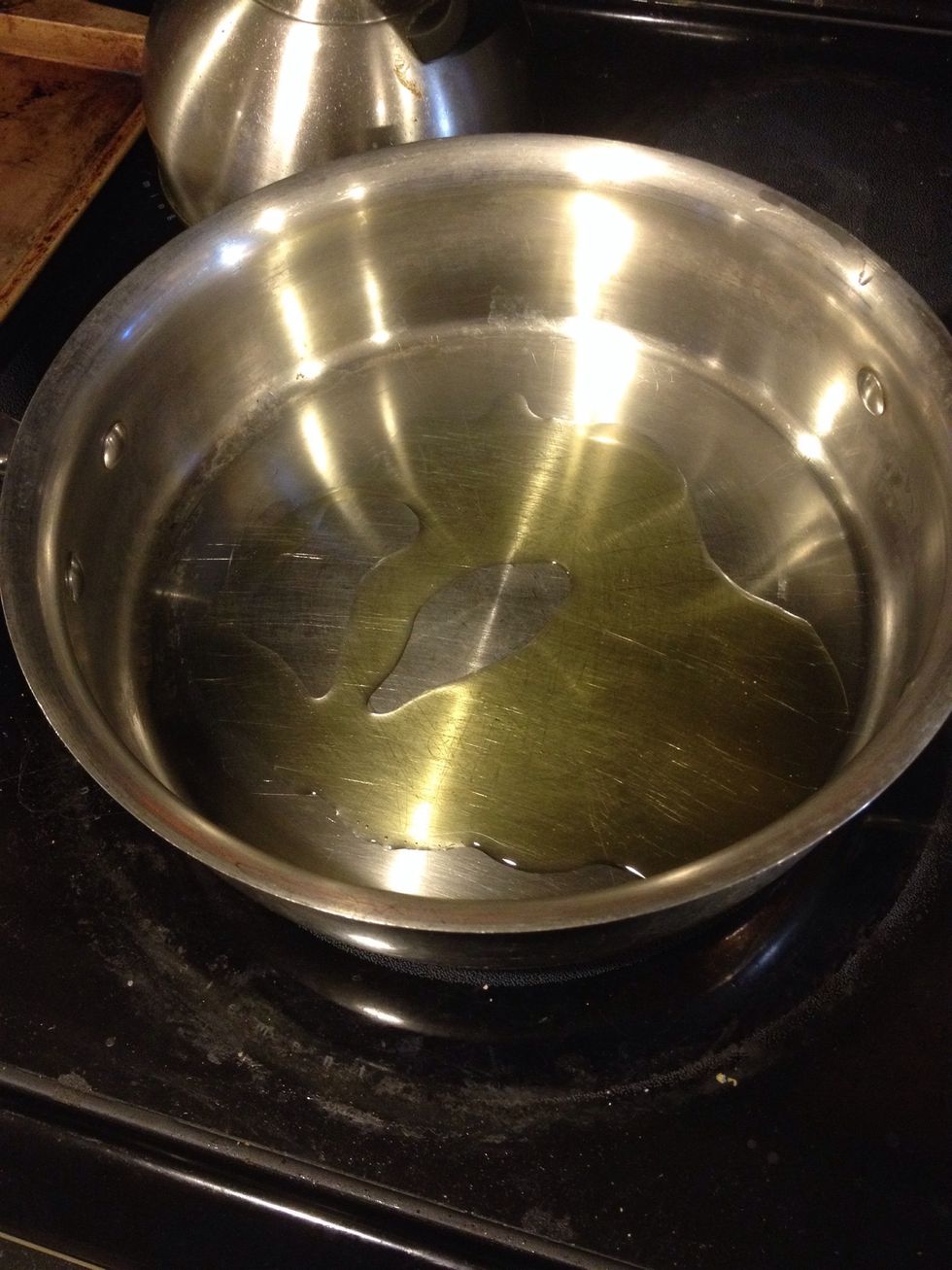 Heat up your oil. I use olive oil, but any vegetable oil will work.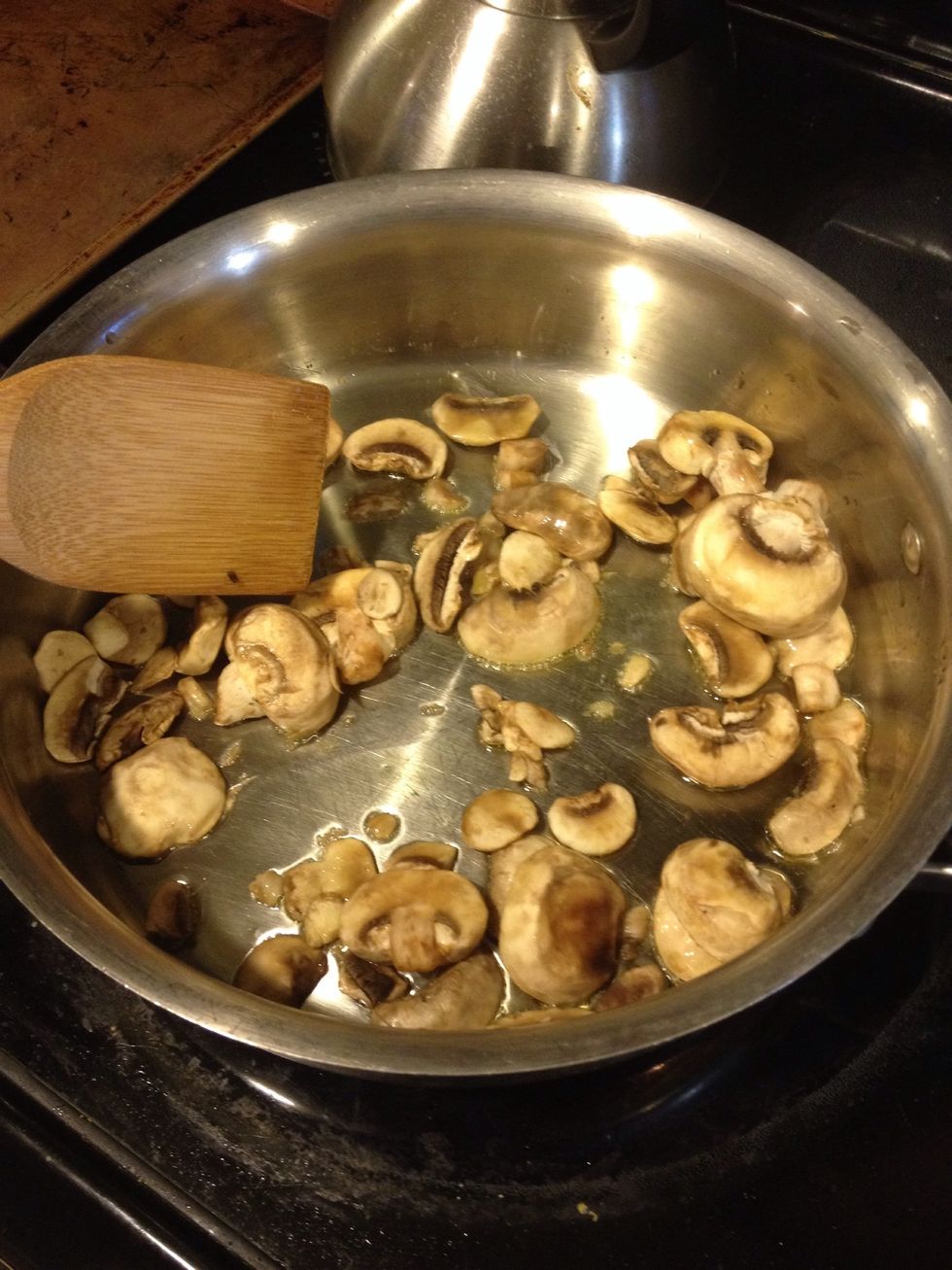 Add your mushrooms. Sauté until they just start to brown.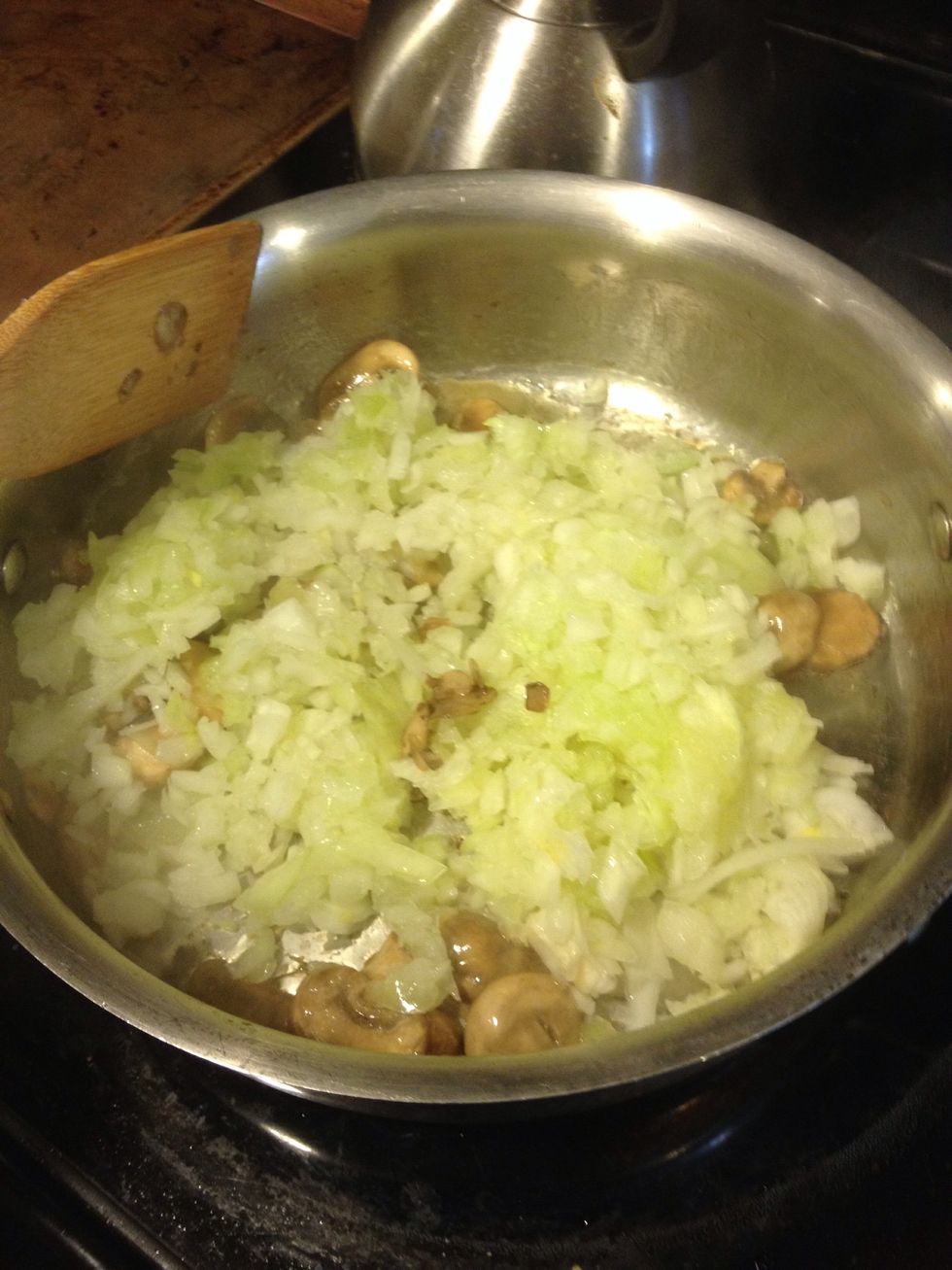 Add your onions. I like to chop mine instead of adding big slices, but you can do it that way if you like. You're going to cook these until they are tender, but not browned.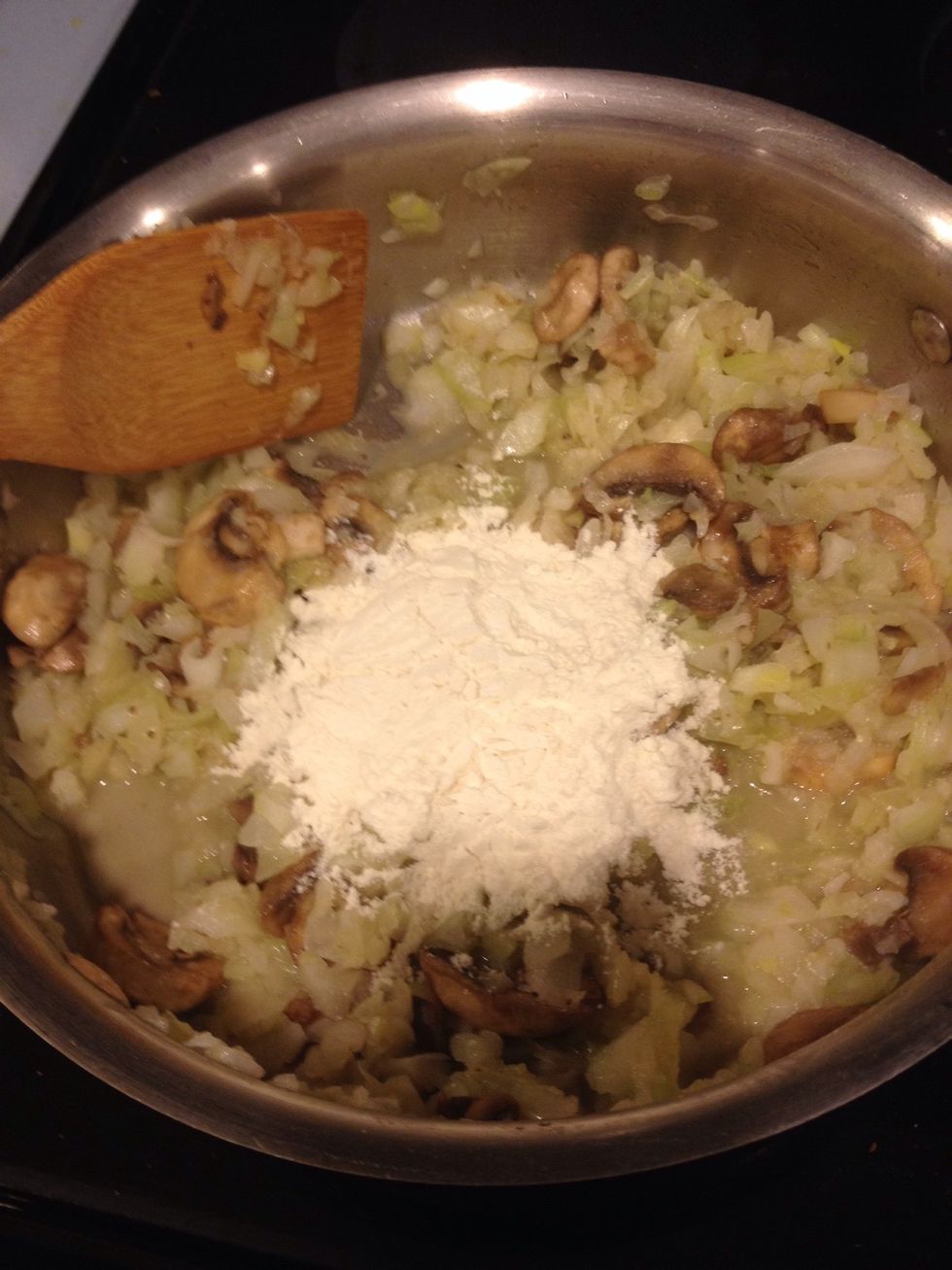 **Remove pan from heat!** Stir in the flour. It will be kind of thick.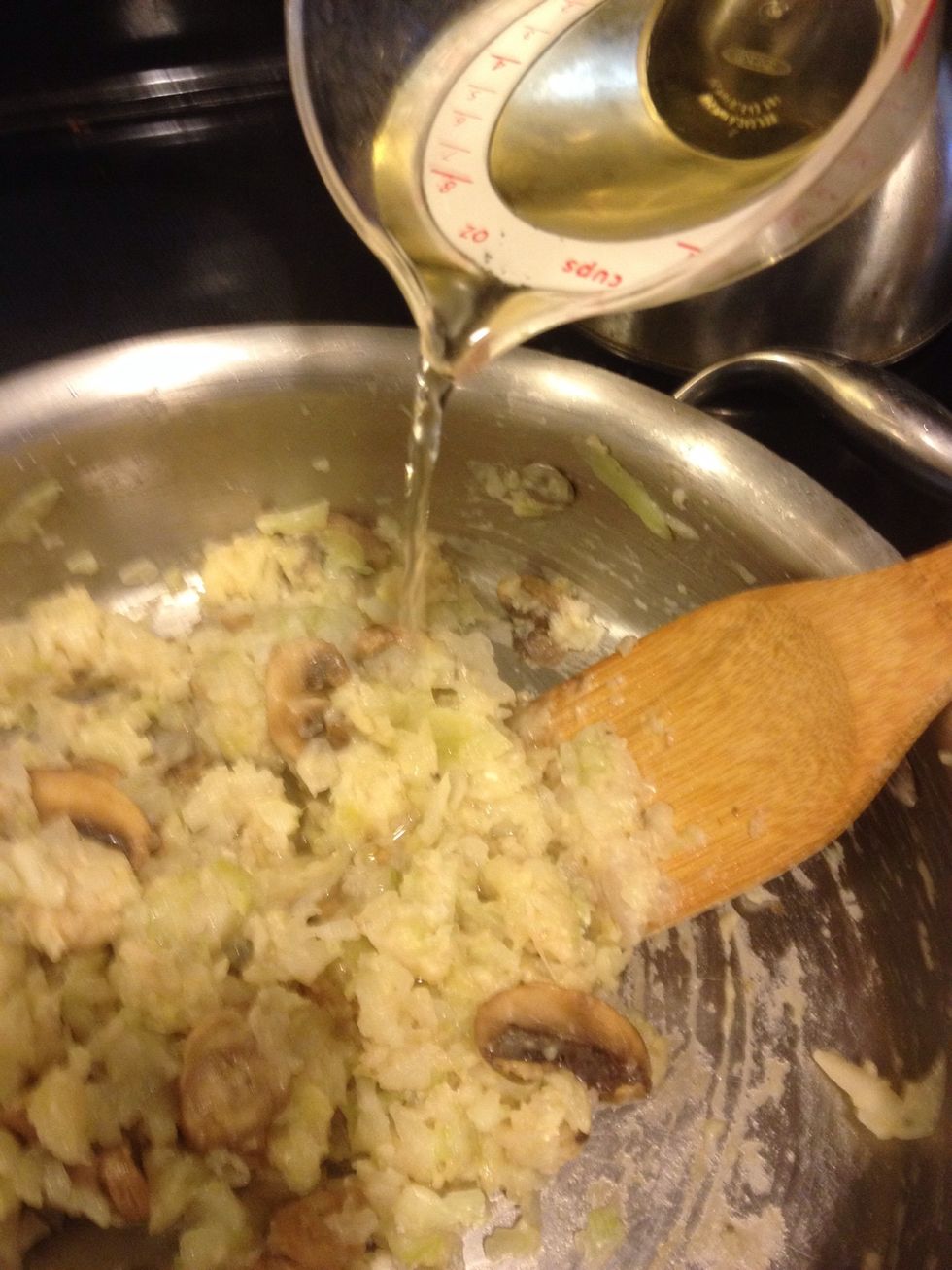 When the flour is well blended, add in the wine and mix again. This will also deglaze any yumminess from the bottom of the pan.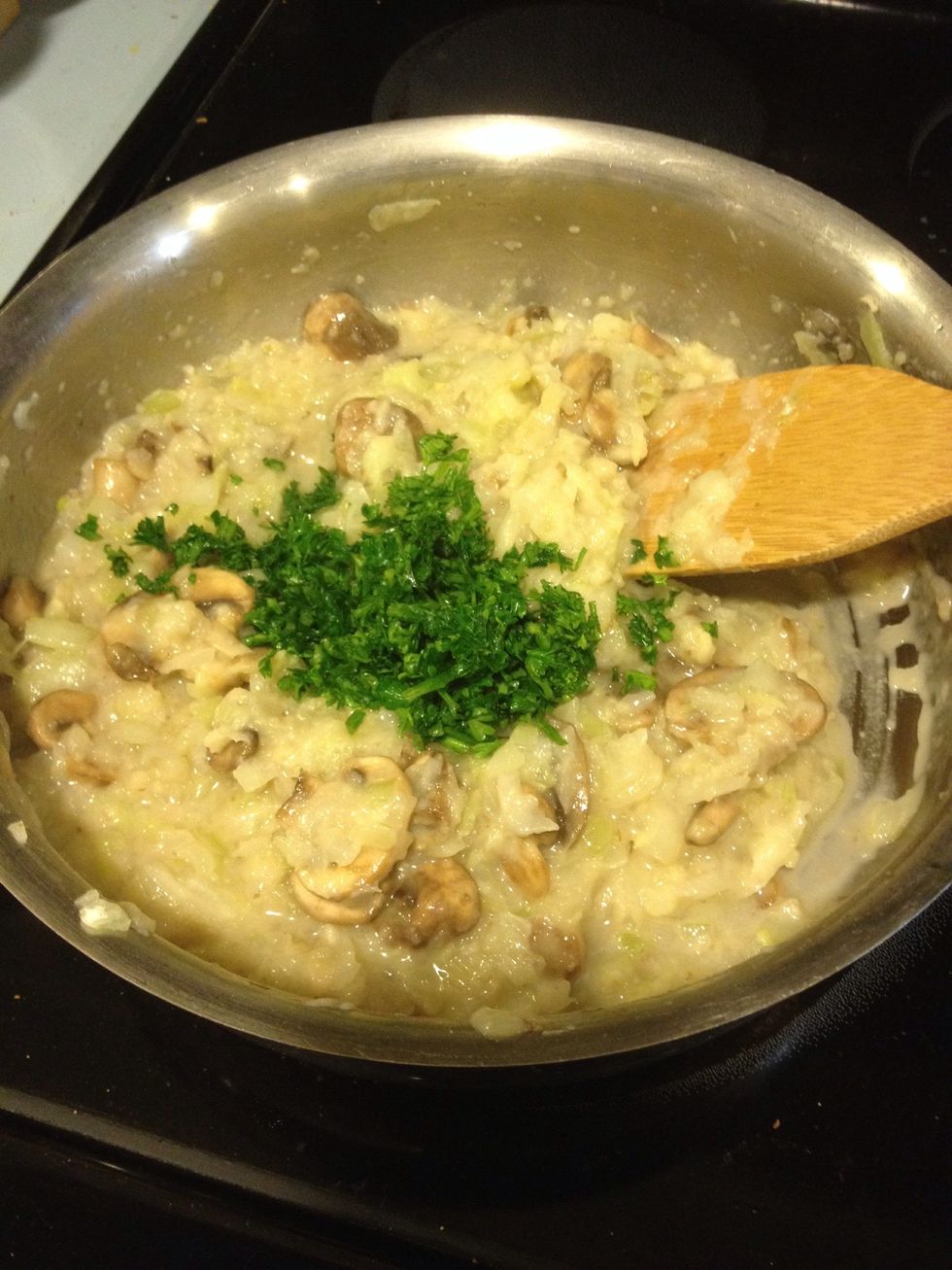 Now it's time to fold in the remaining ingredients. Let's start with the parsley.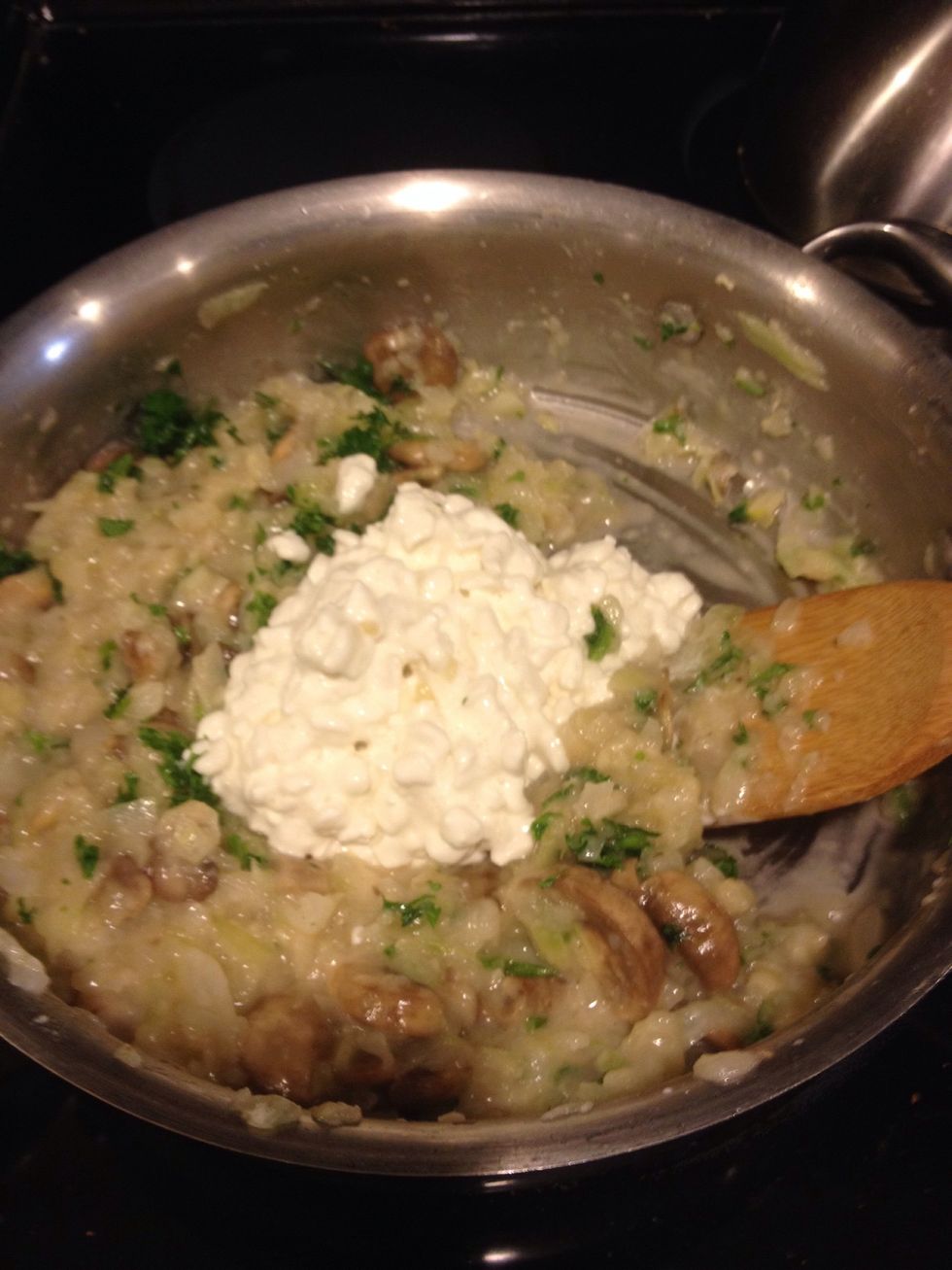 Now let's fold in the cottage cheese. I'm using a large curd here but it doesn't matter.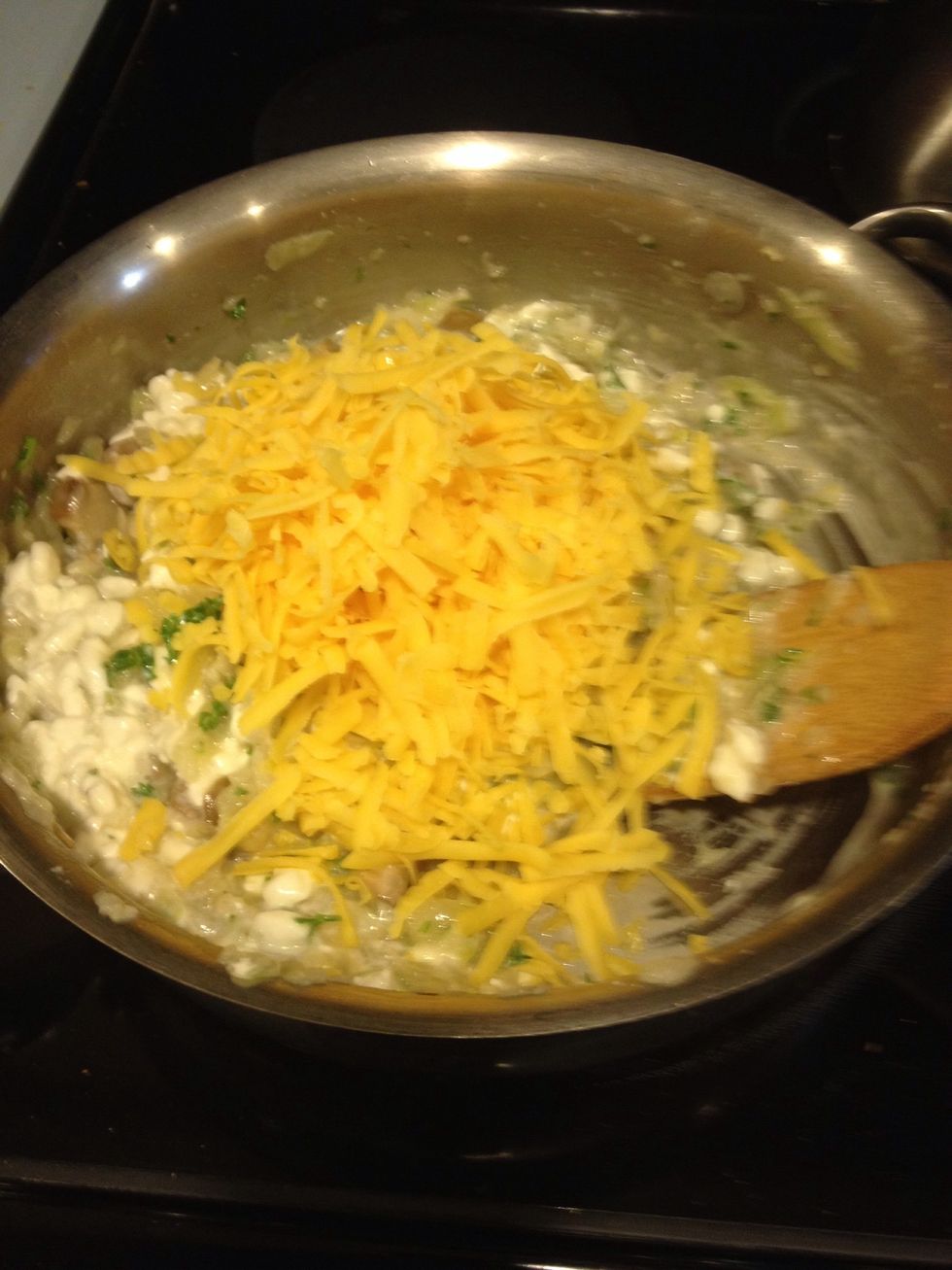 Mmmmmmmm, only Tillamook cheddar for my dishes! Remember, you are folding, not mixing.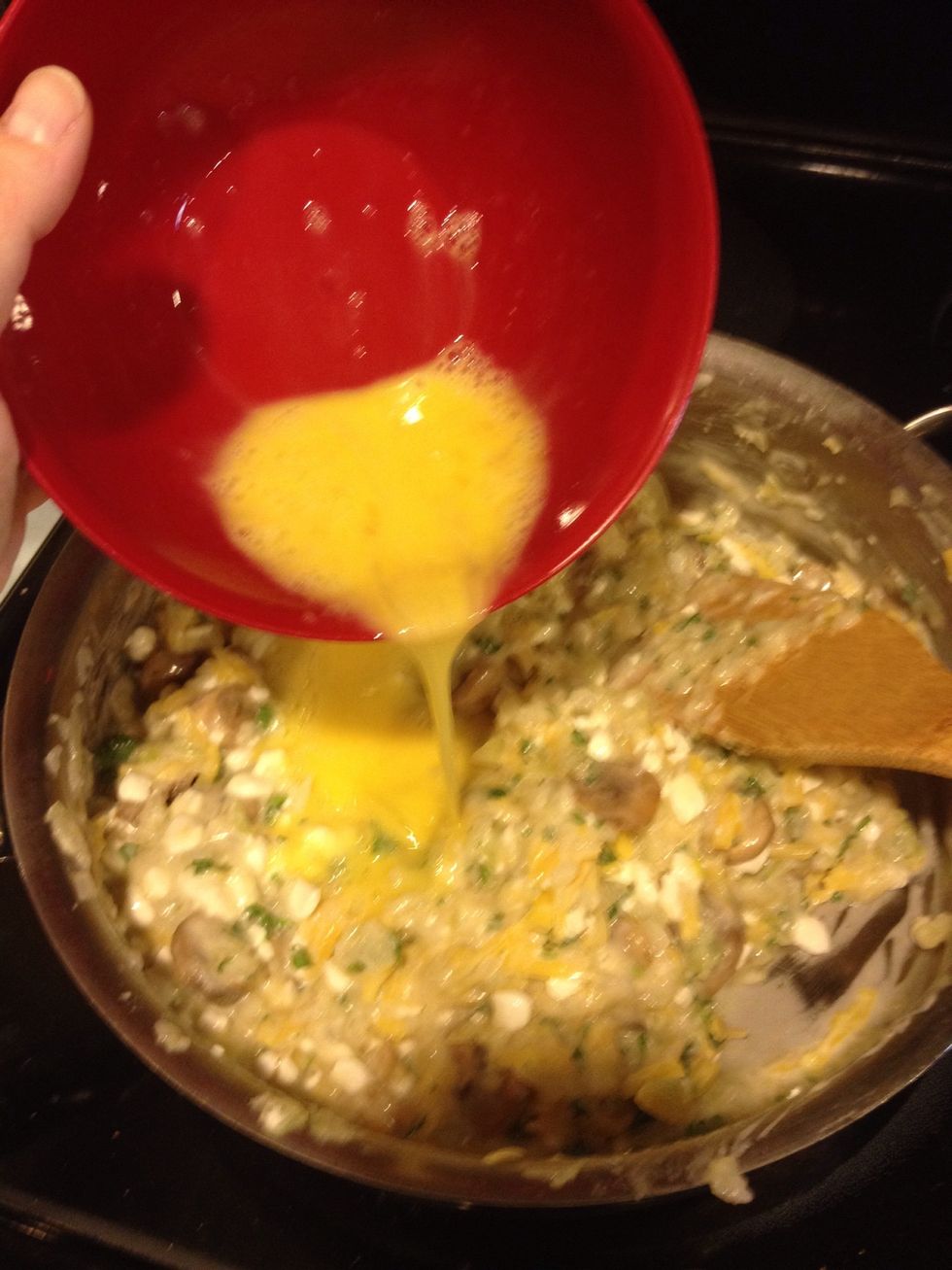 Now we fold in the beaten eggs last.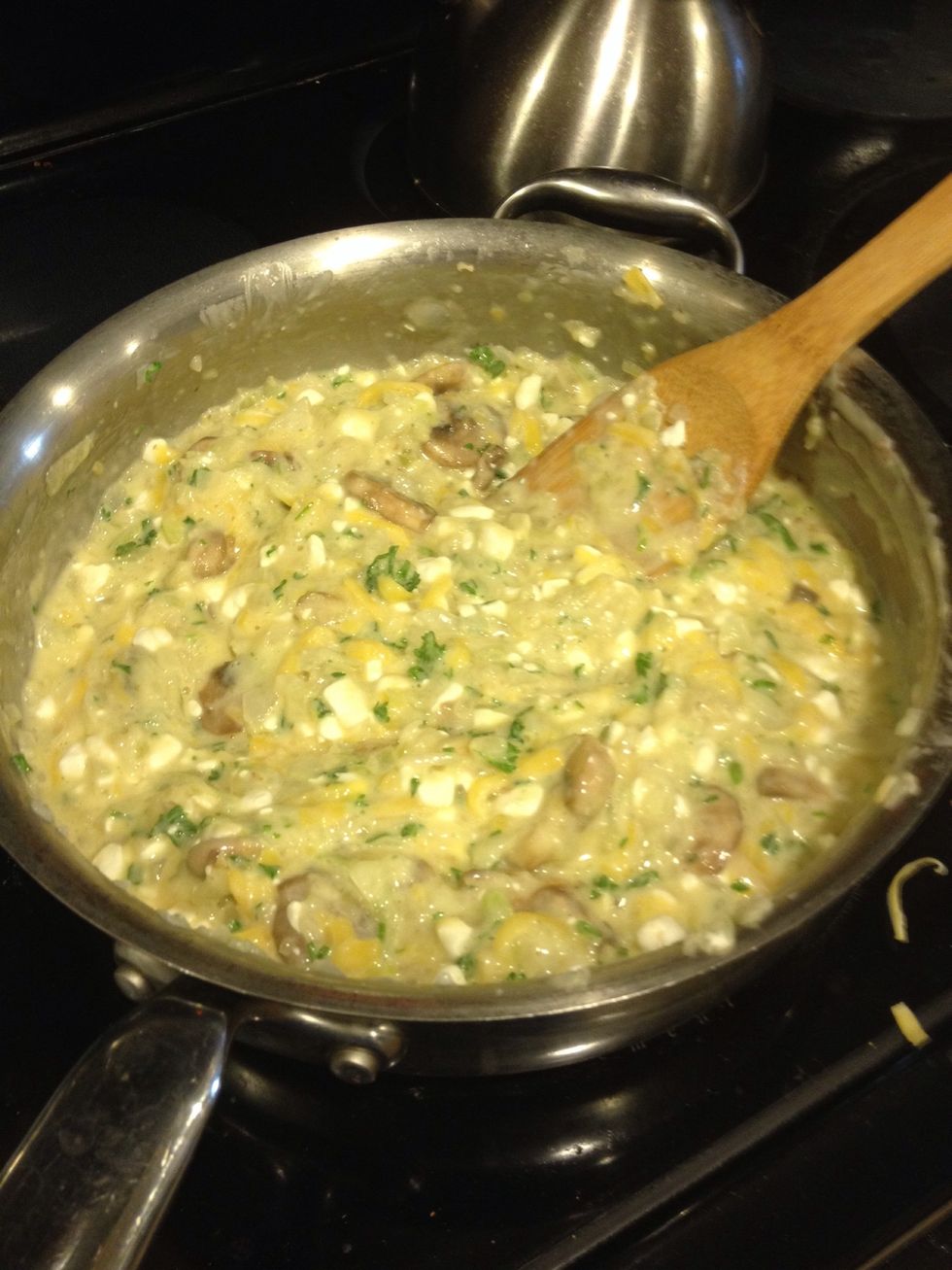 This is what you get!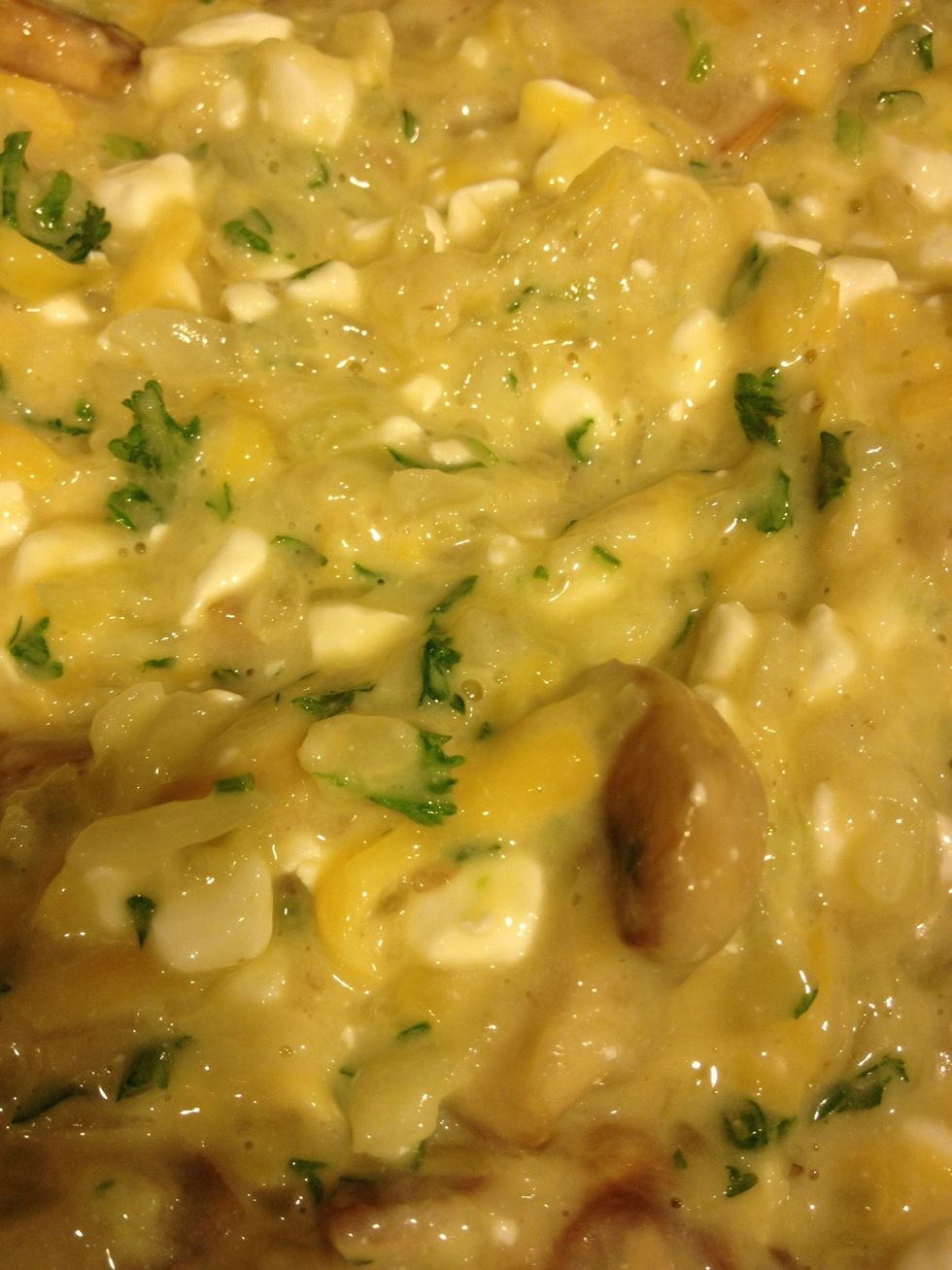 A little detail of the mix.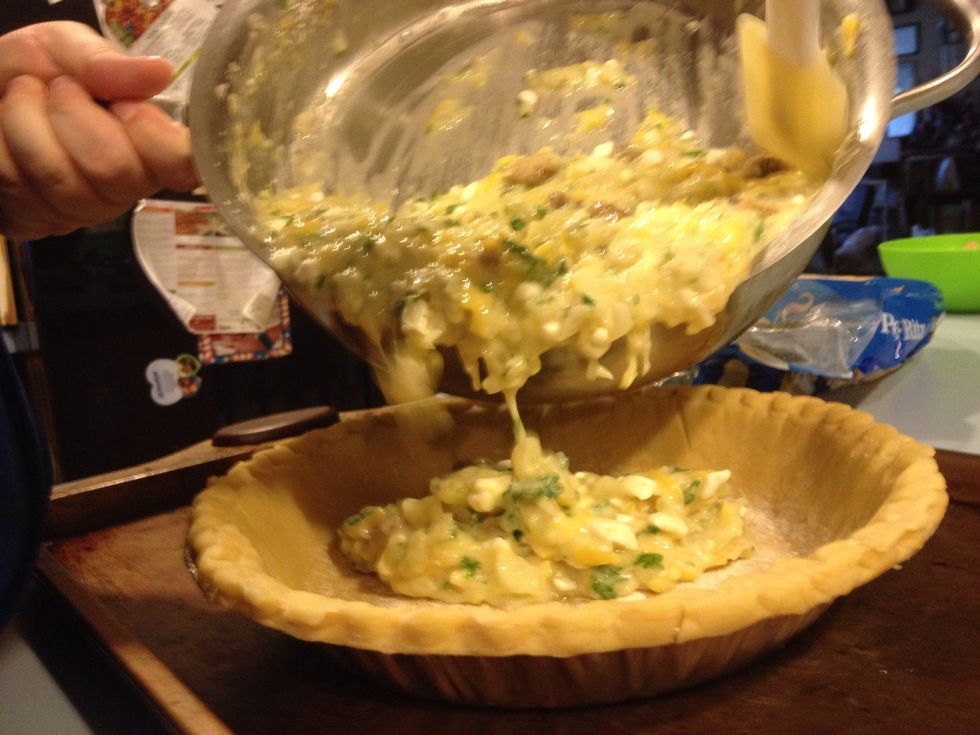 Add your mix to one of your pie crusts.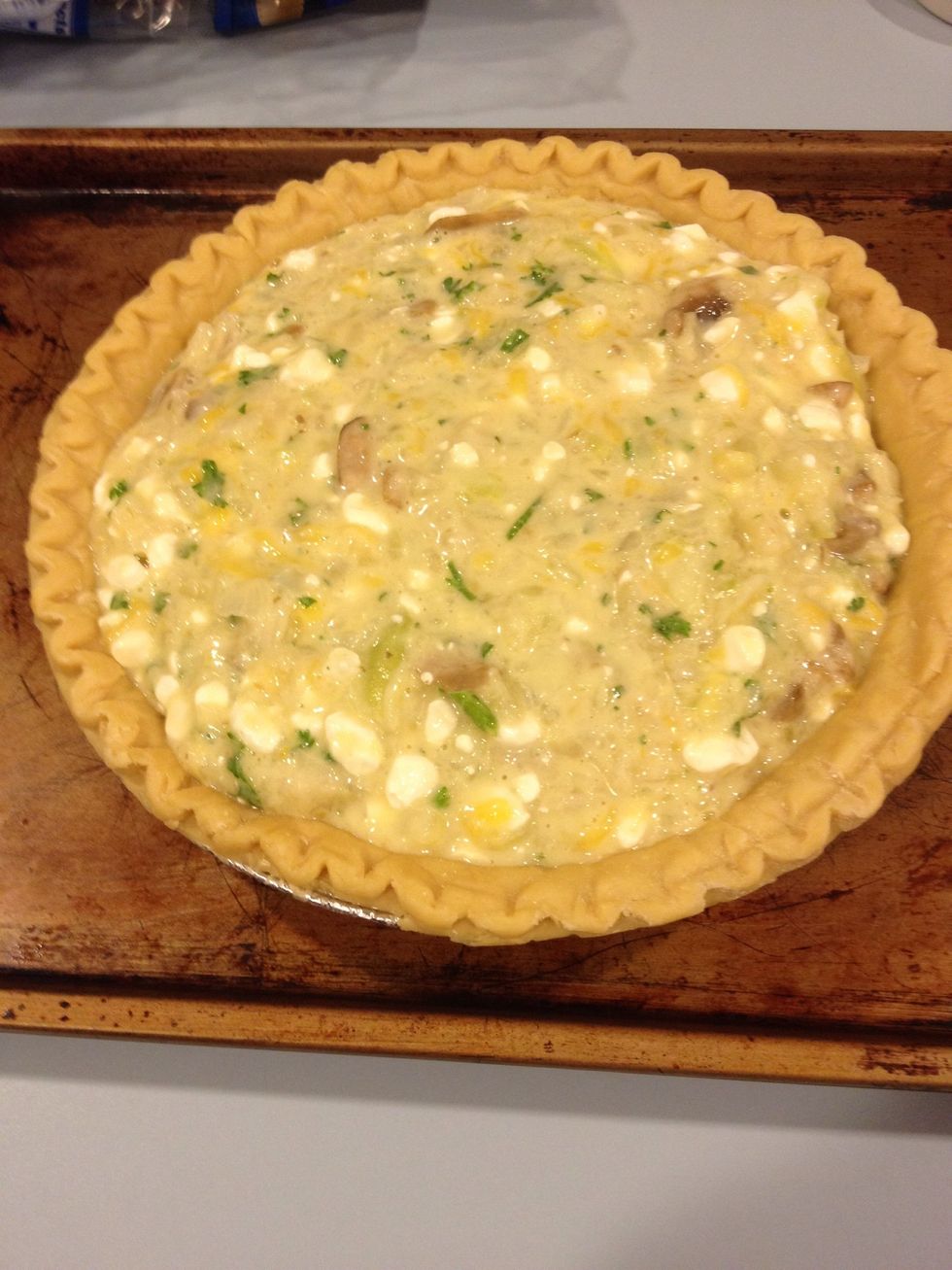 Almost there!
Take the other pie crust and roll it out. Cut strip out of it.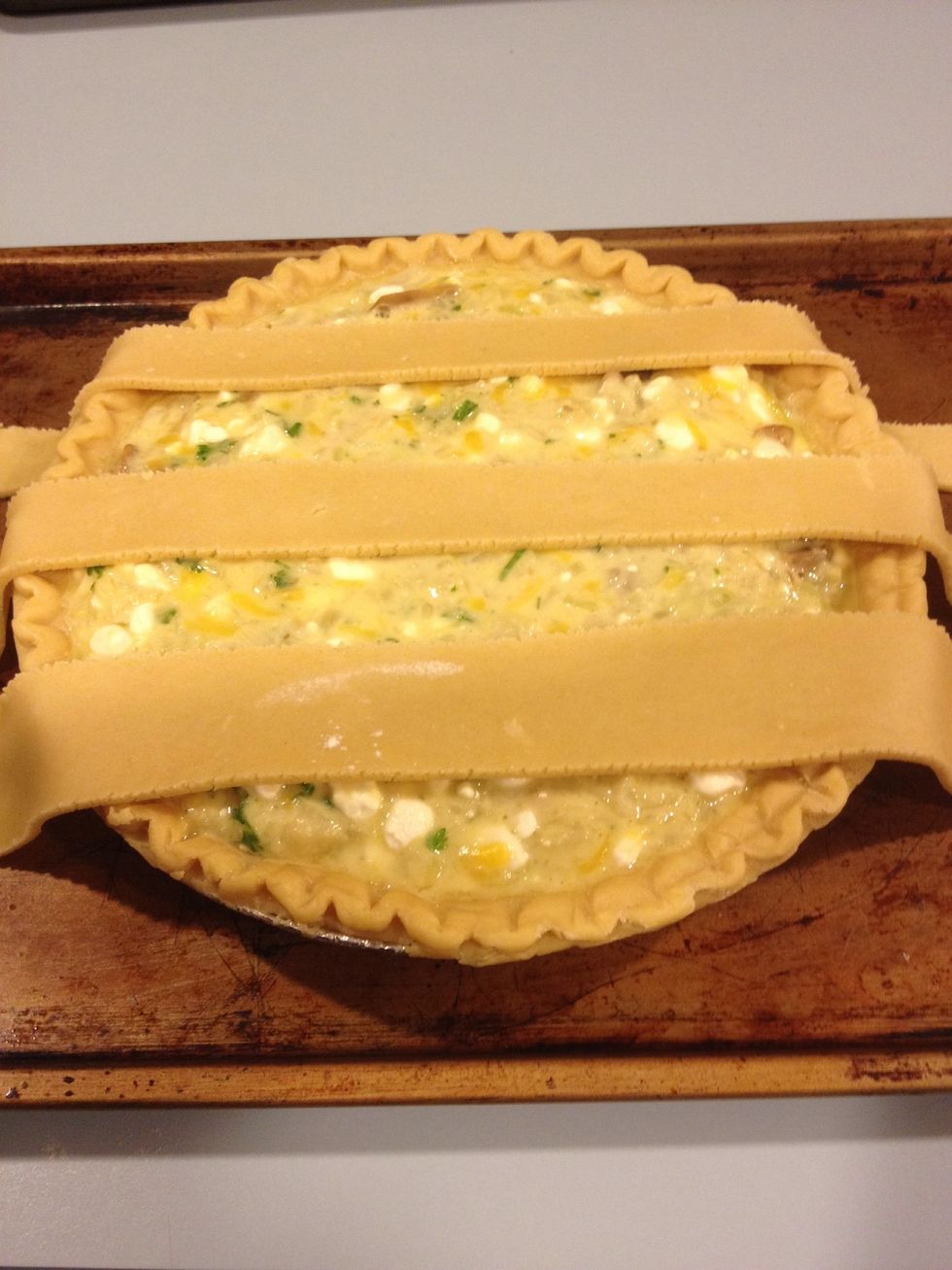 Lay three of the strips like this.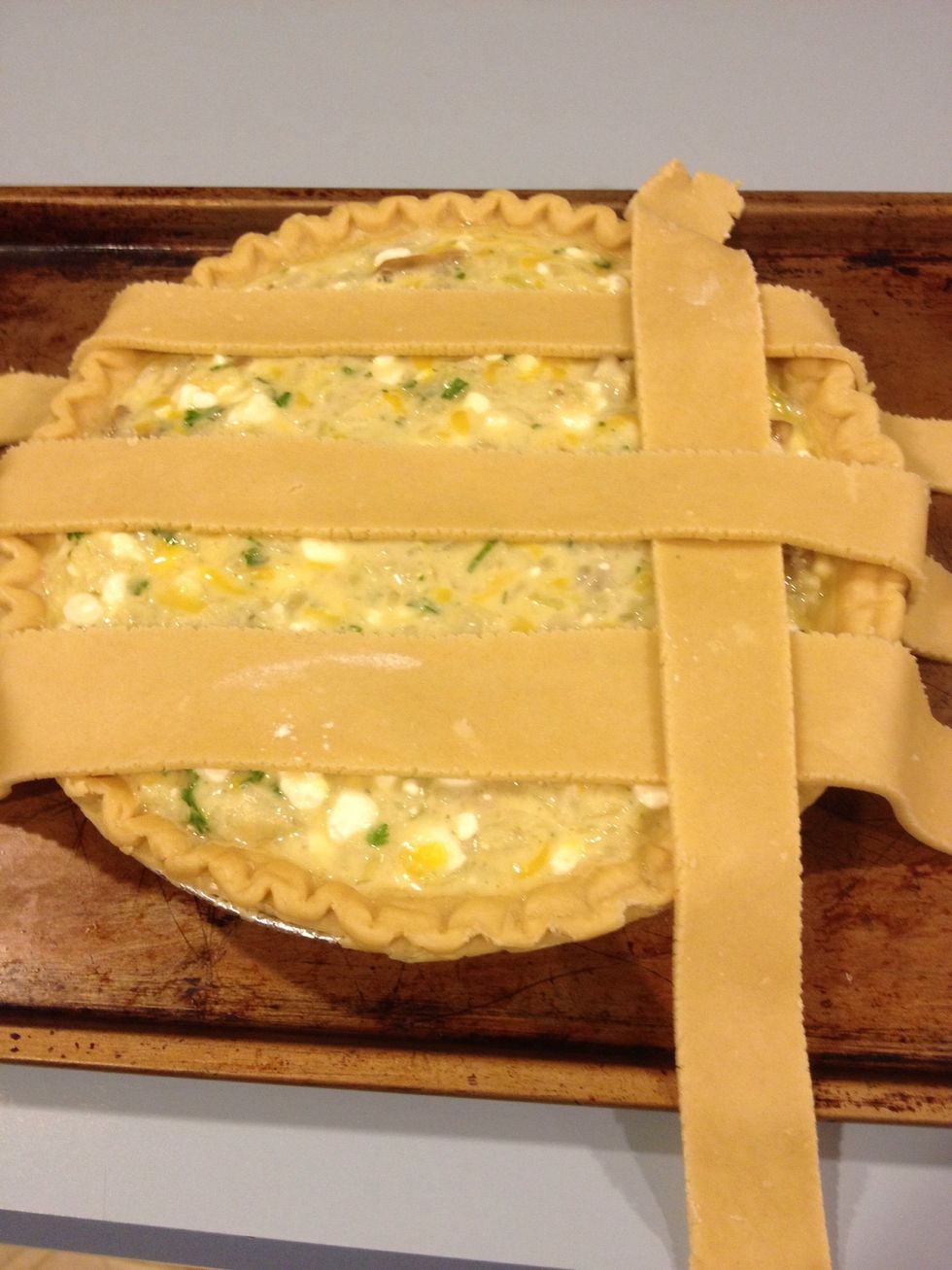 Now take another strip and lay it the opposite direction. Lift up the center strip and slide it underneath.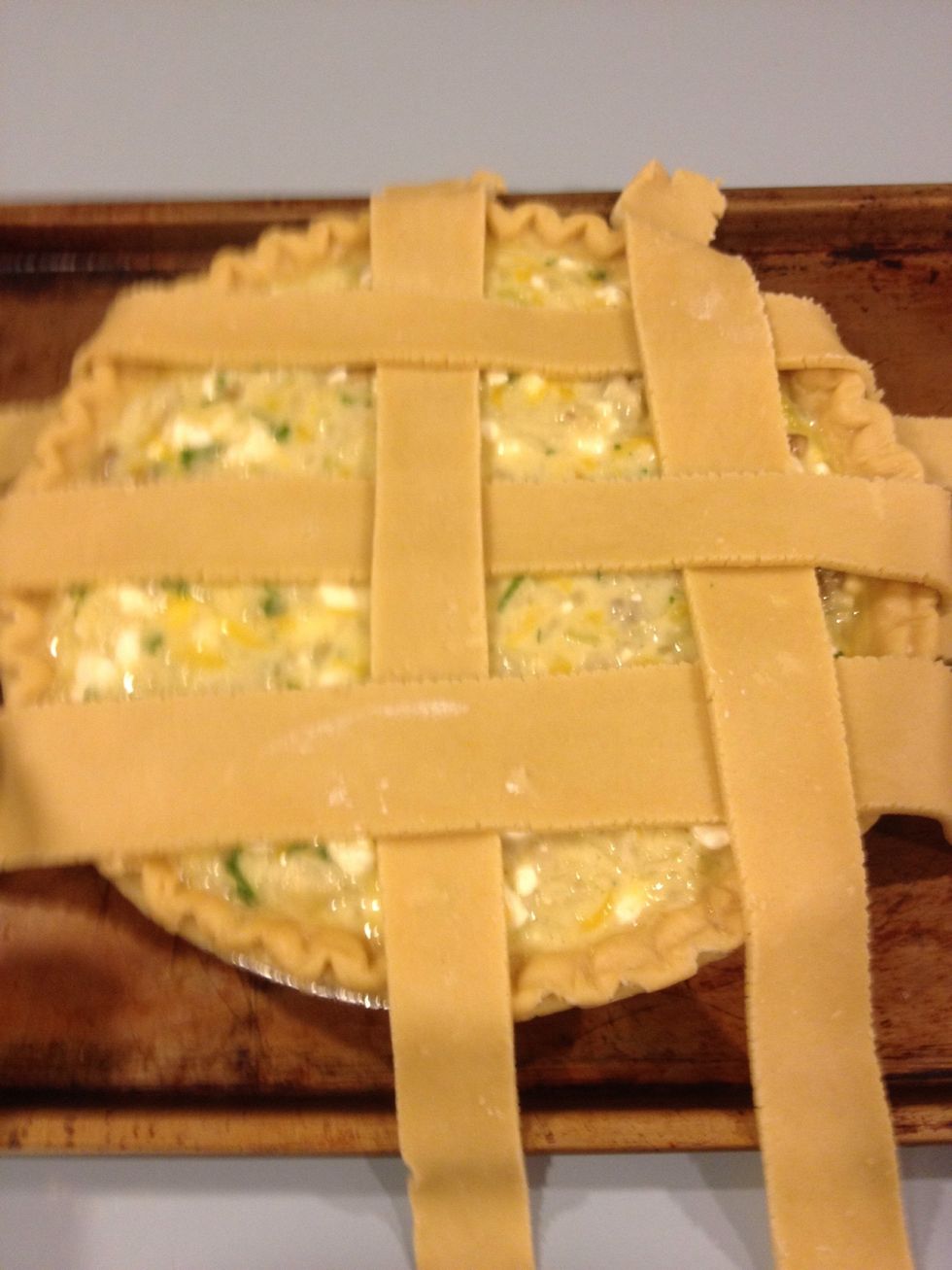 Now take the top and bottom strip and do the same thing with a second strip. Finish up with a third strip.
Tear off the extra bits of the strips.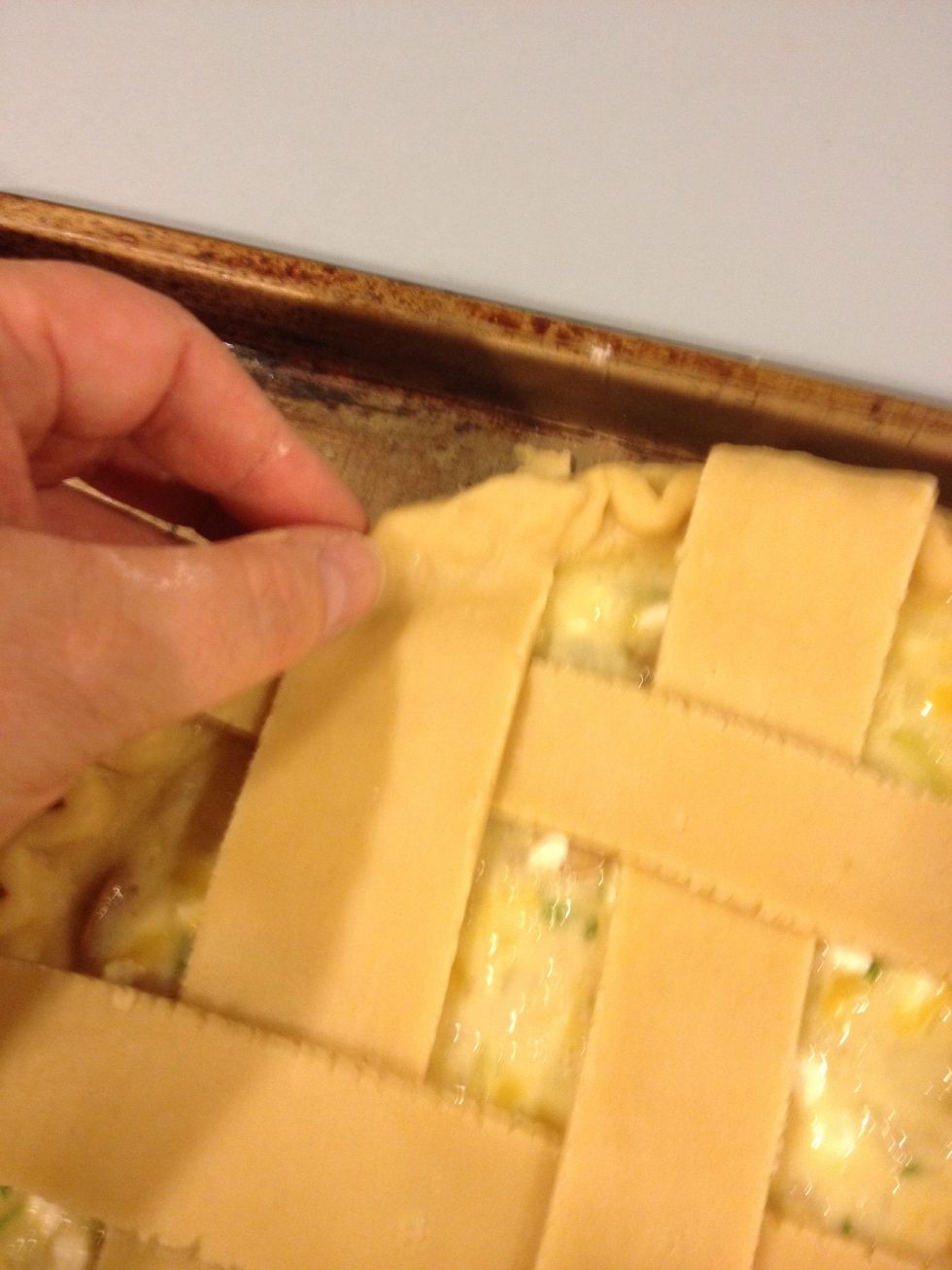 Pinch the edges to match the crust as best you can. I'm pretty bad at it.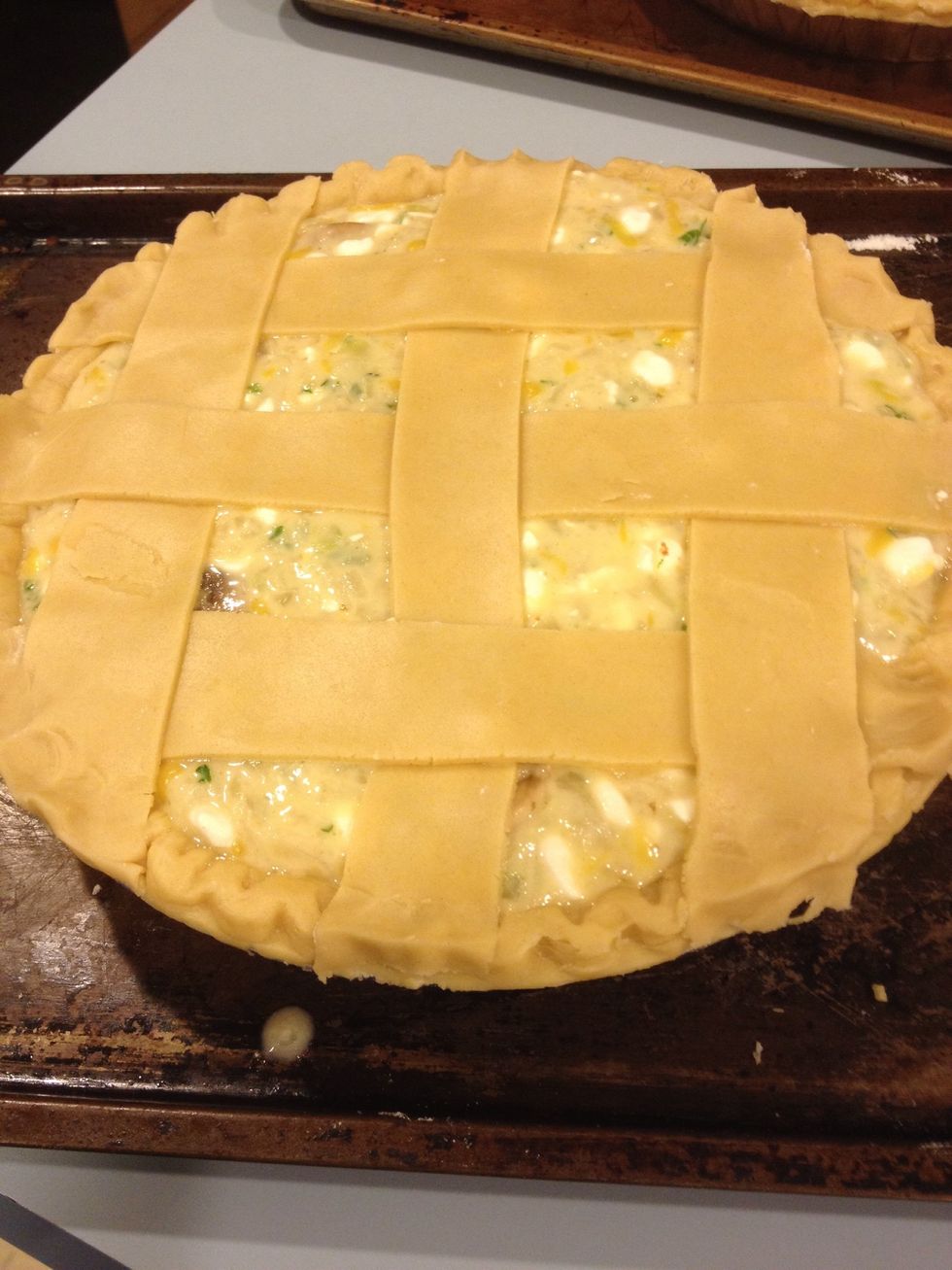 This is how it should look when it's done.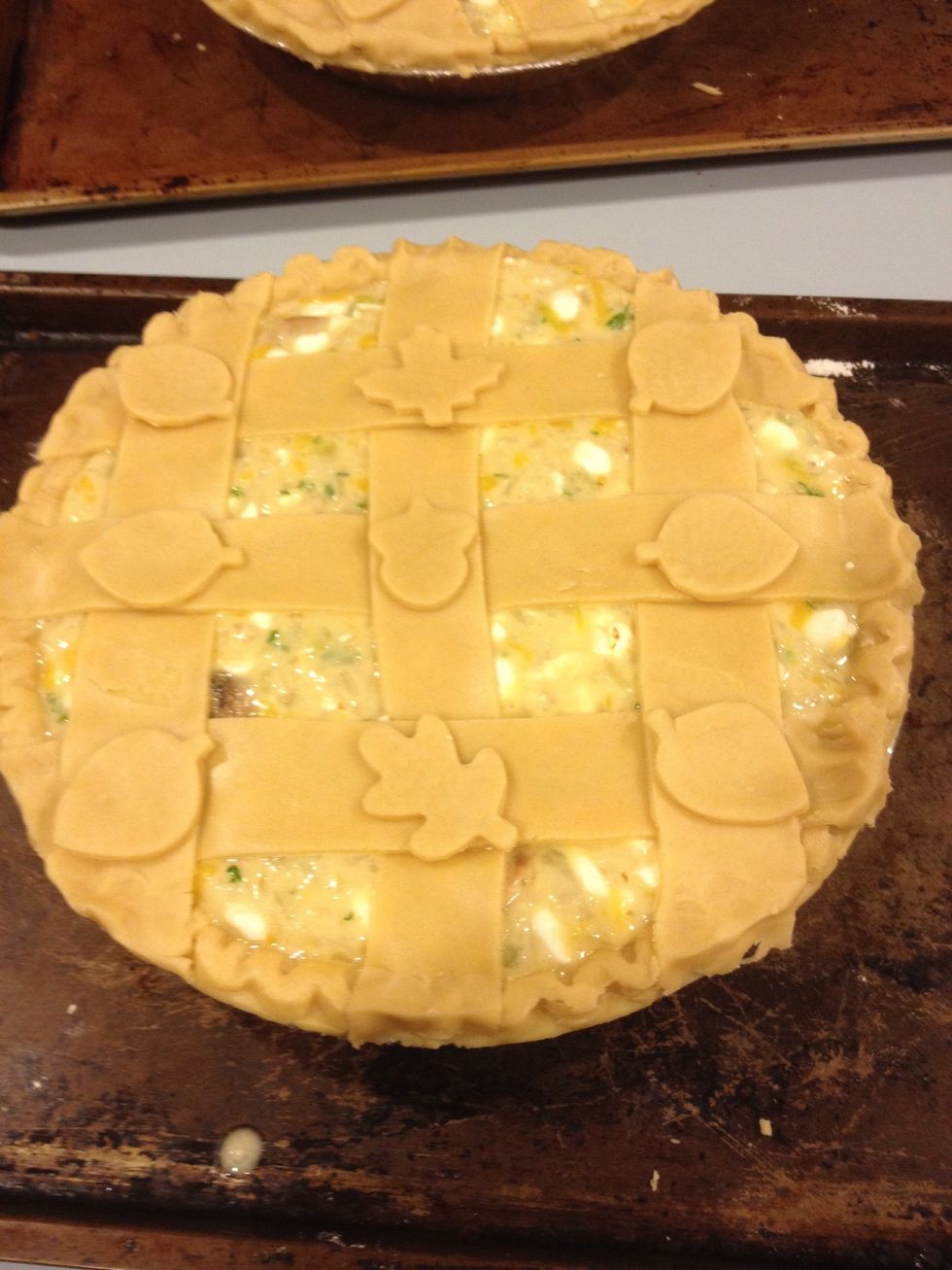 I like to take the leftover dough and make cut outs. Today I picked some autumn themed shapes. 🍁 You can also choose to brush the top with beaten egg white or milk.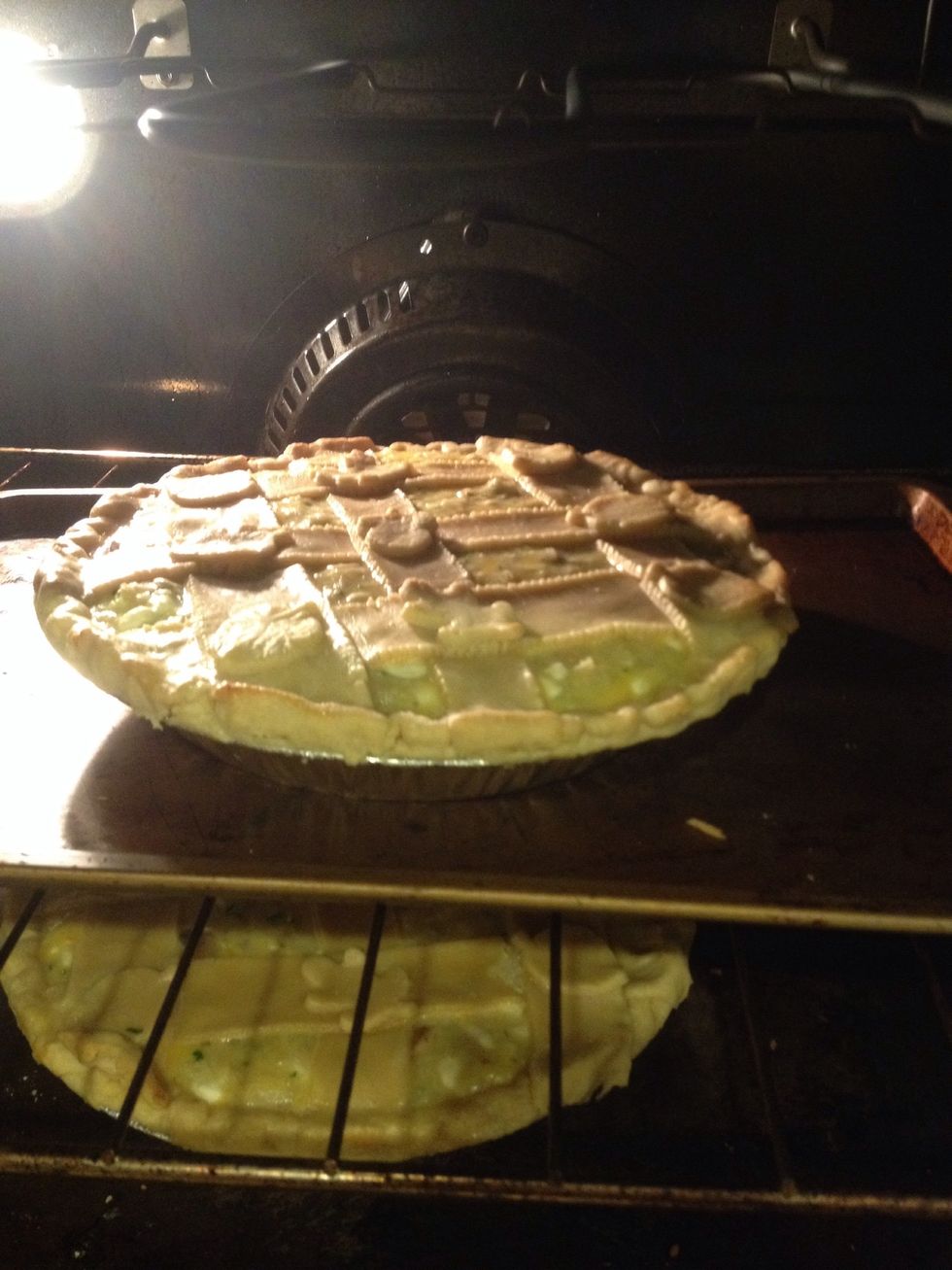 Bake for 45 to 50 minutes until the filling is bubbly and the crust is golden.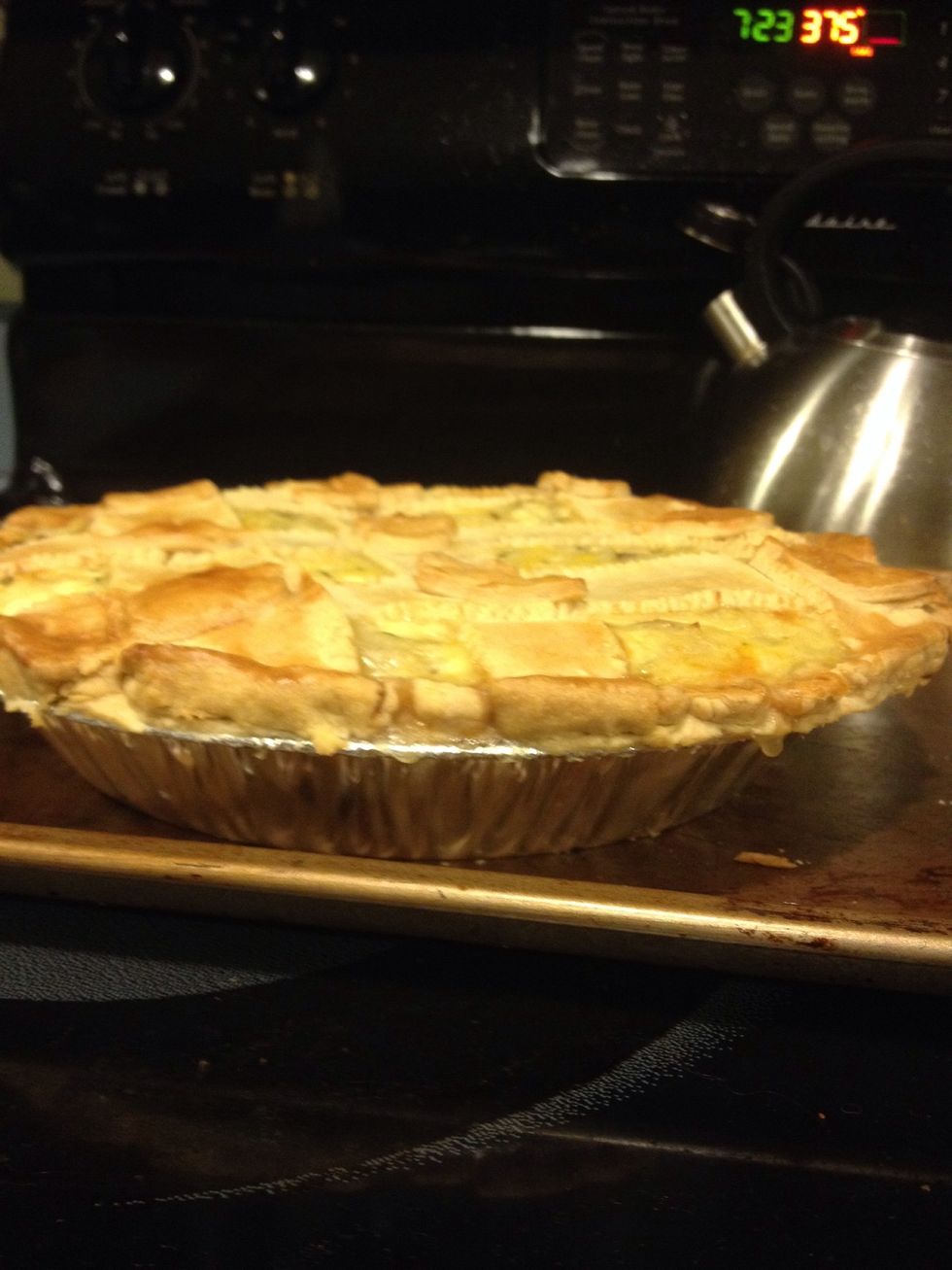 When you take the pie out, it will be puffy, but will flatten as it cools. It will not be completely set, and that's OK.
Beautiful! What a lovely meal!
3.0Tbsp Canola or Olive oil
1/2lb Sliced mushrooms
2.0c Sliced or chopped onions
1/3c Flour
1/2c Dry white wine
1/4c Chopped parsley
1.0c Cottage cheese
1/2c Grated cheddar cheese
2.0 Beaten eggs
Salt and pepper to taste
2.0 Pre-made pie crusts (or make your own)