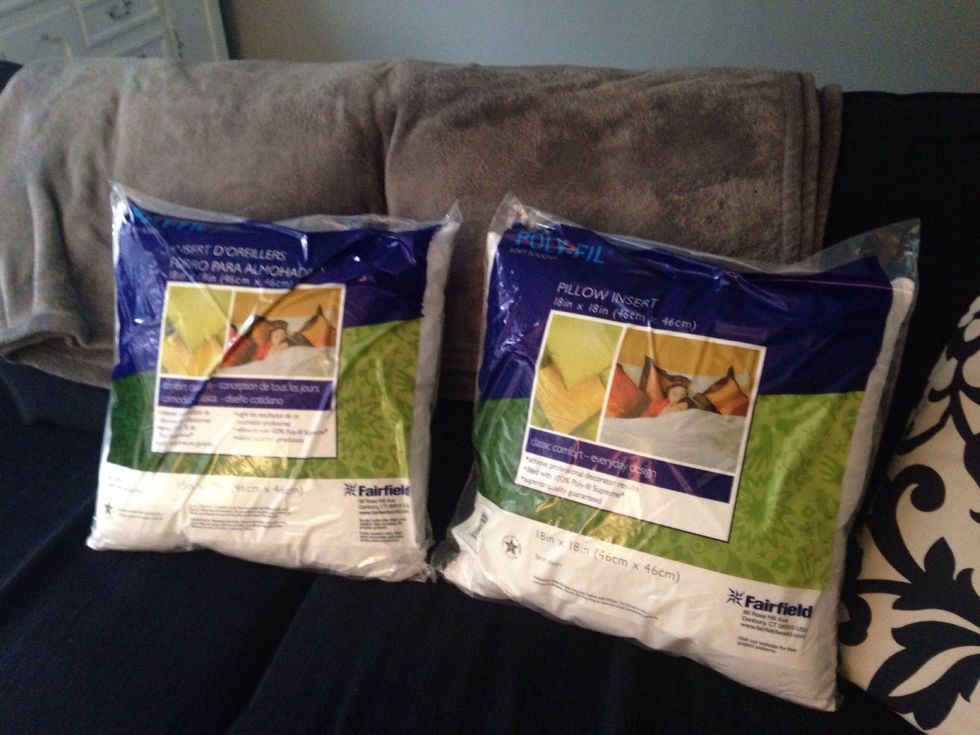 We bought these 20x20 pillow inserts at a craft store.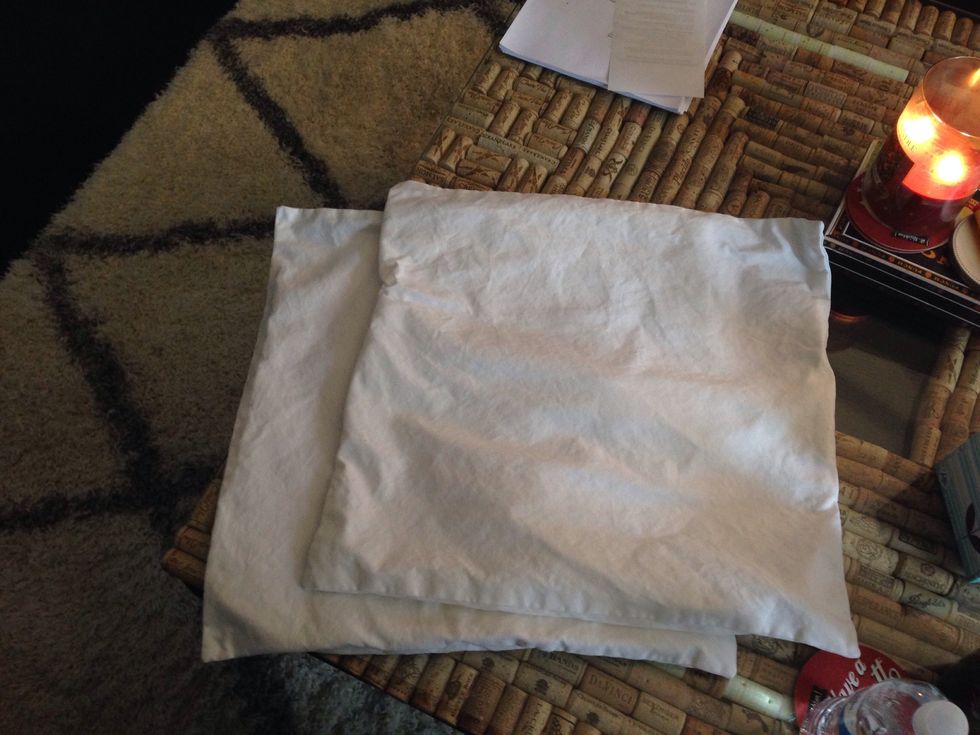 Then we pre-washed the white 20x20 pillow cases we ordered on etsy.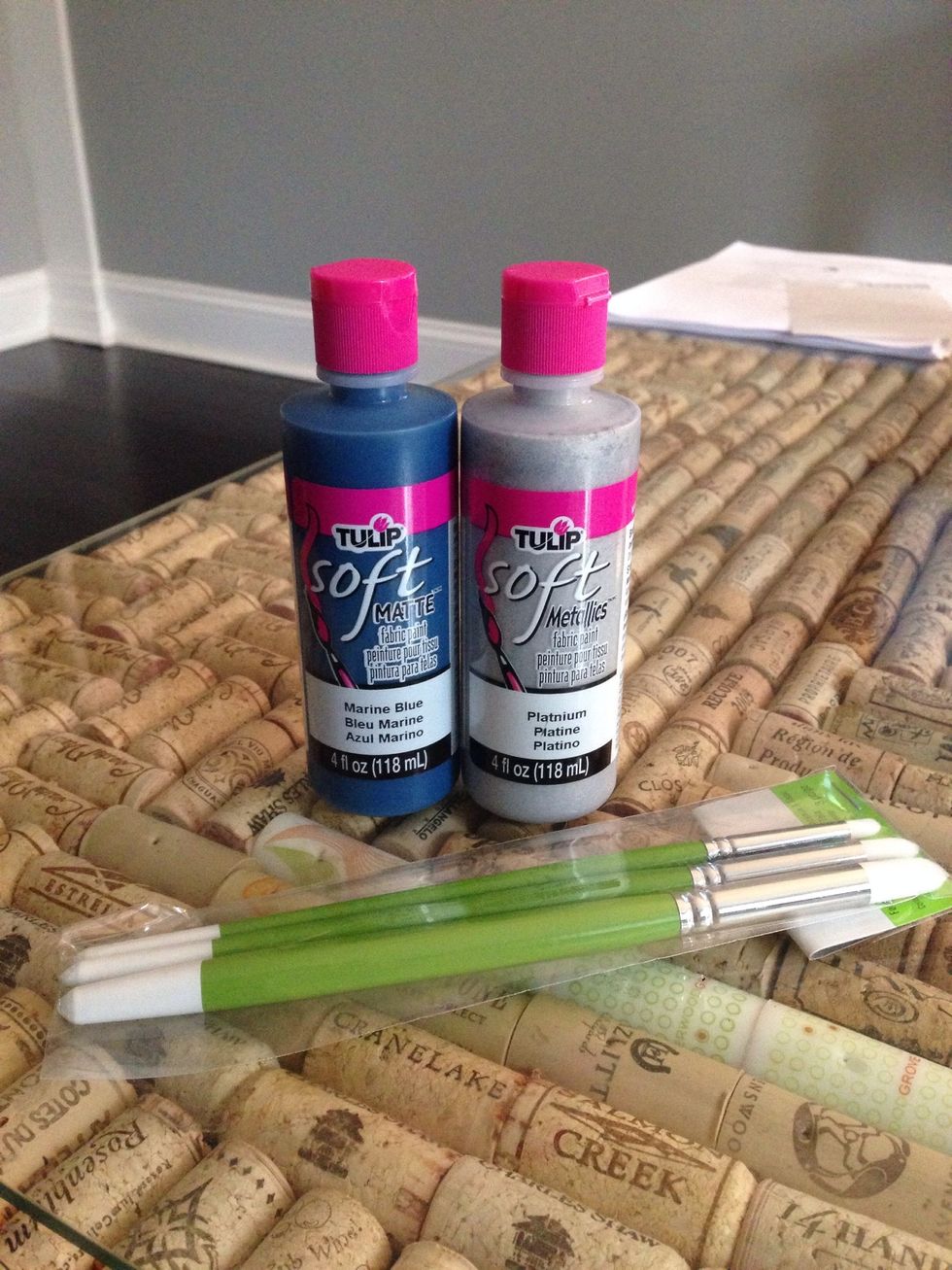 Used a soft fabric metallic paint (in platinum) and fabric brushes - both from the local craft store.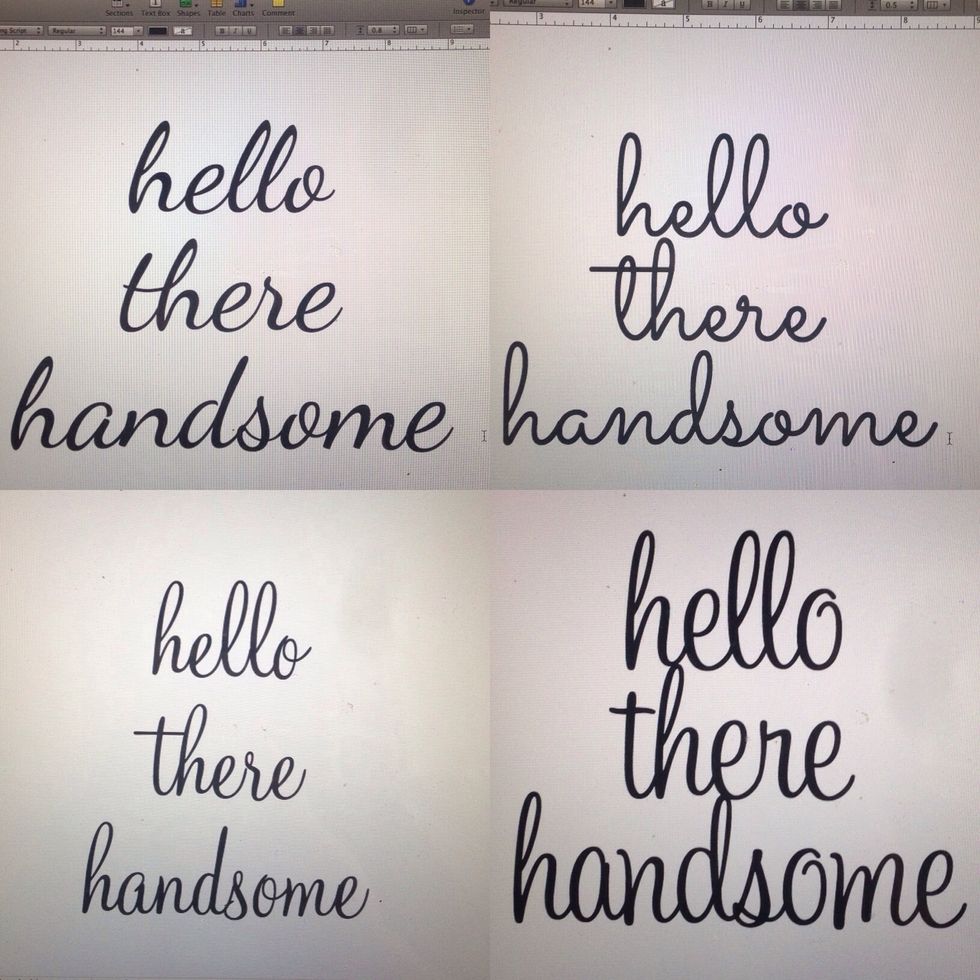 Played around with a little font inspiration.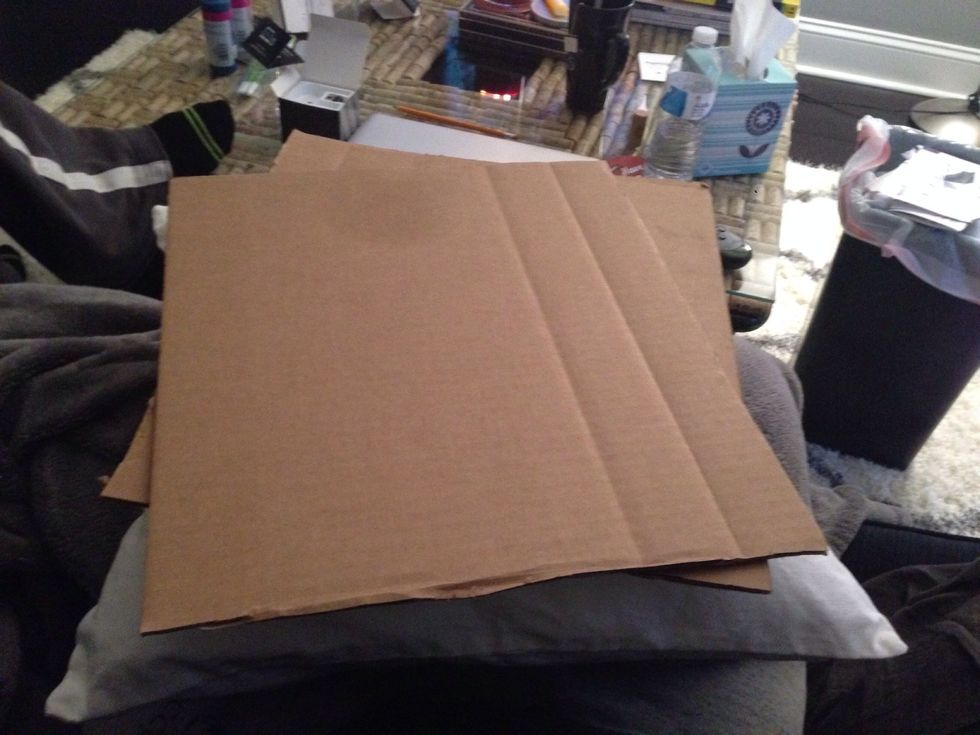 Once you've washed the pillows your going to cut two pieces of cardboard to fit the pillows.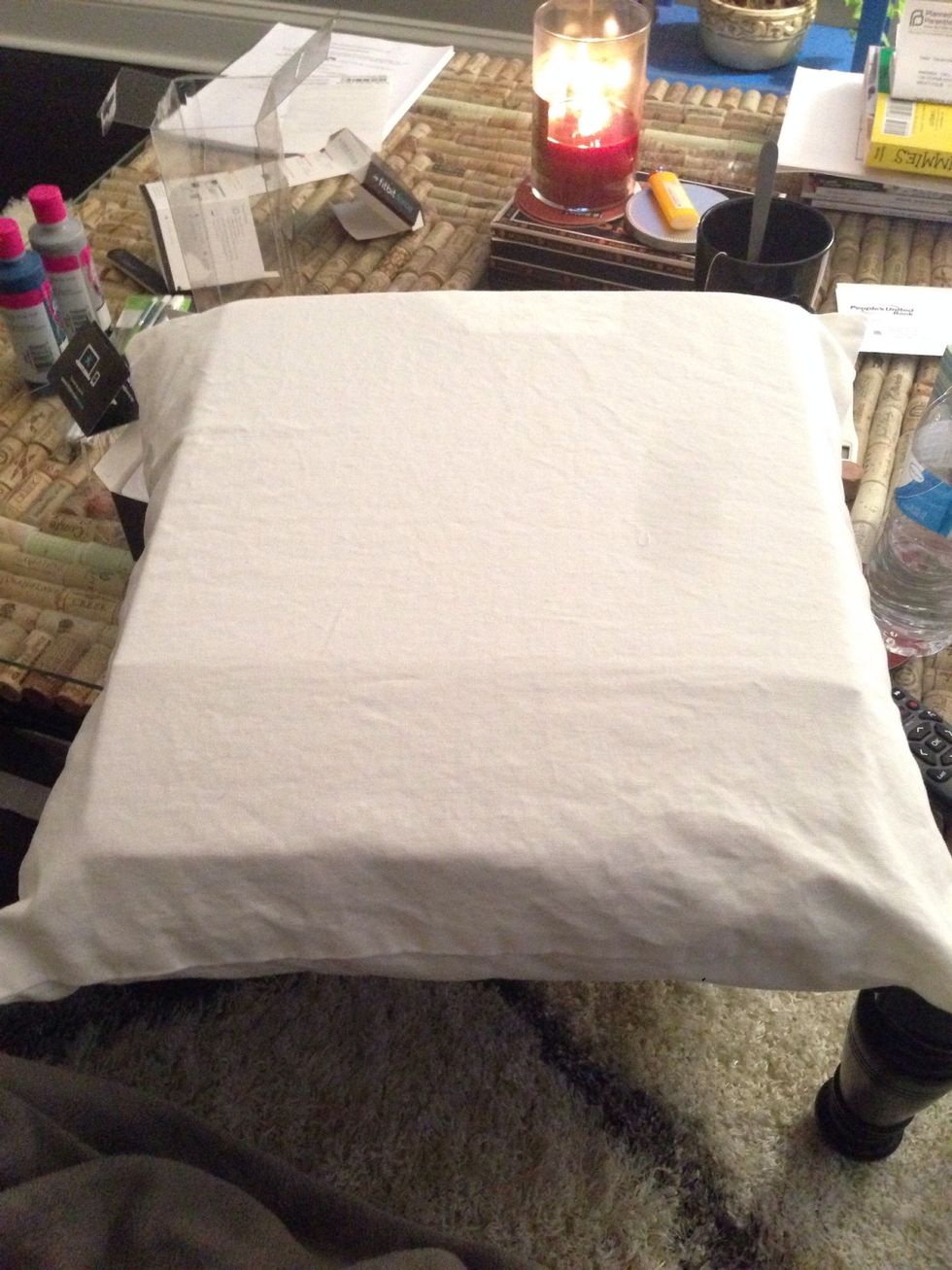 Then put them inside the pillow underneath the area you want to paint!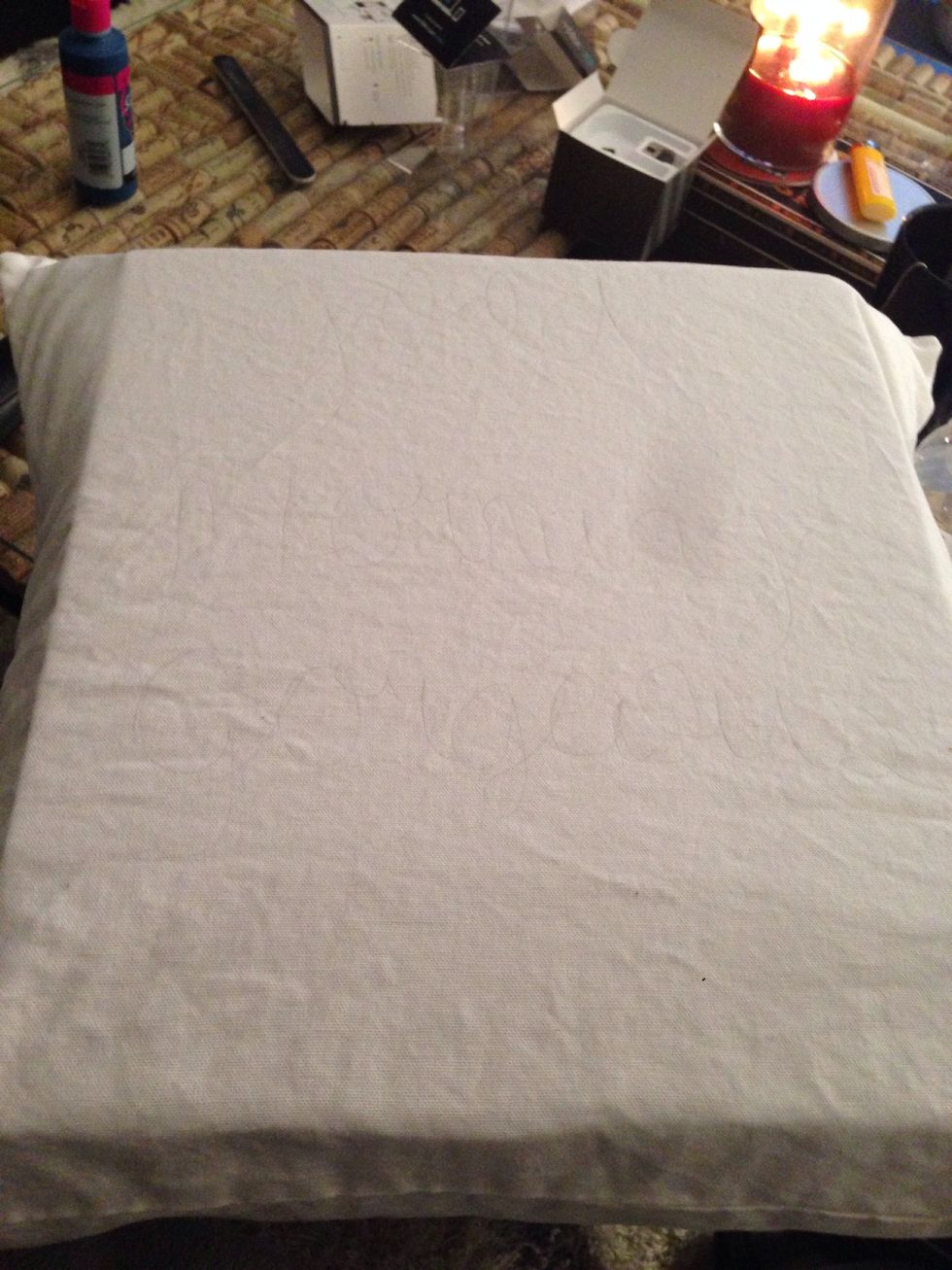 We traced the general size of the writing using a pencil.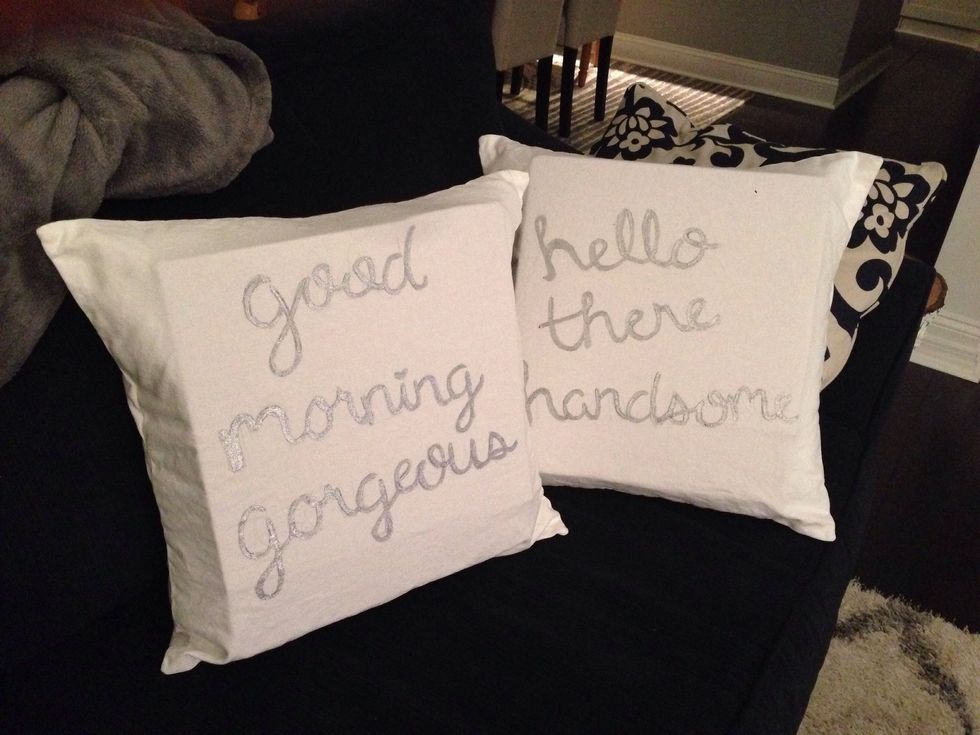 Now it's time to paint! We painted two coats, plus some touching up before letting it dry.
To see more about this guide and other projects check out our blog! www.homechichouse.com
2.0 20x20 pillow insert
2.0 20x20 pillow case
Fabric paint
Fabric paint brushes
Cardboard