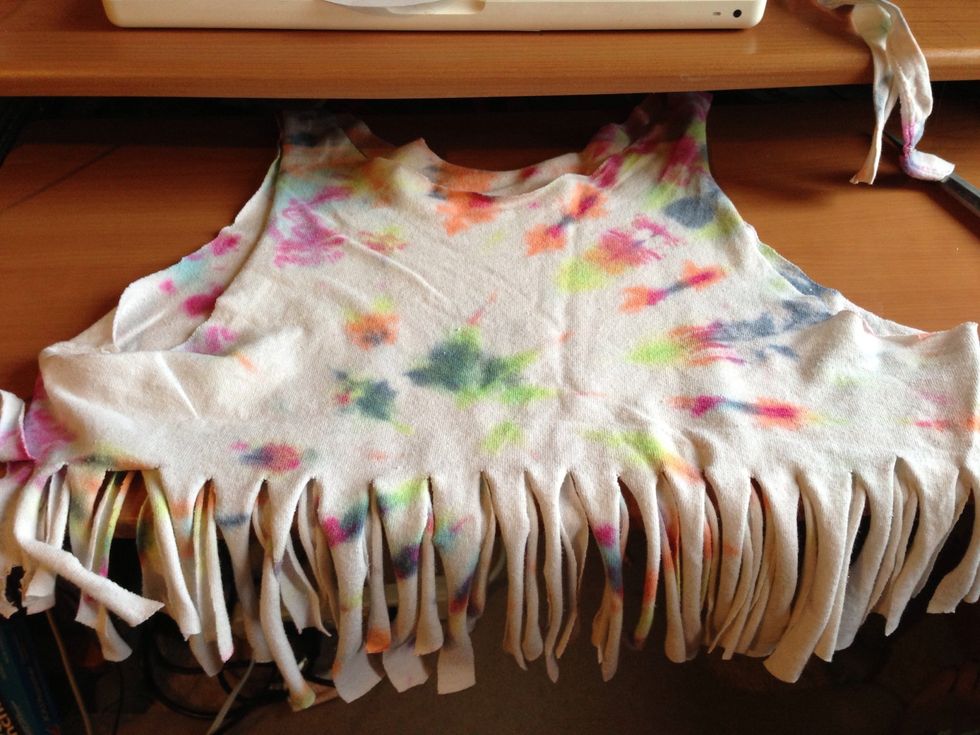 I took an old tied dyed shirt and cut the sleeves and fringed the bottom. I skipped steps showing this but Tutorial for this can be found on YouTube.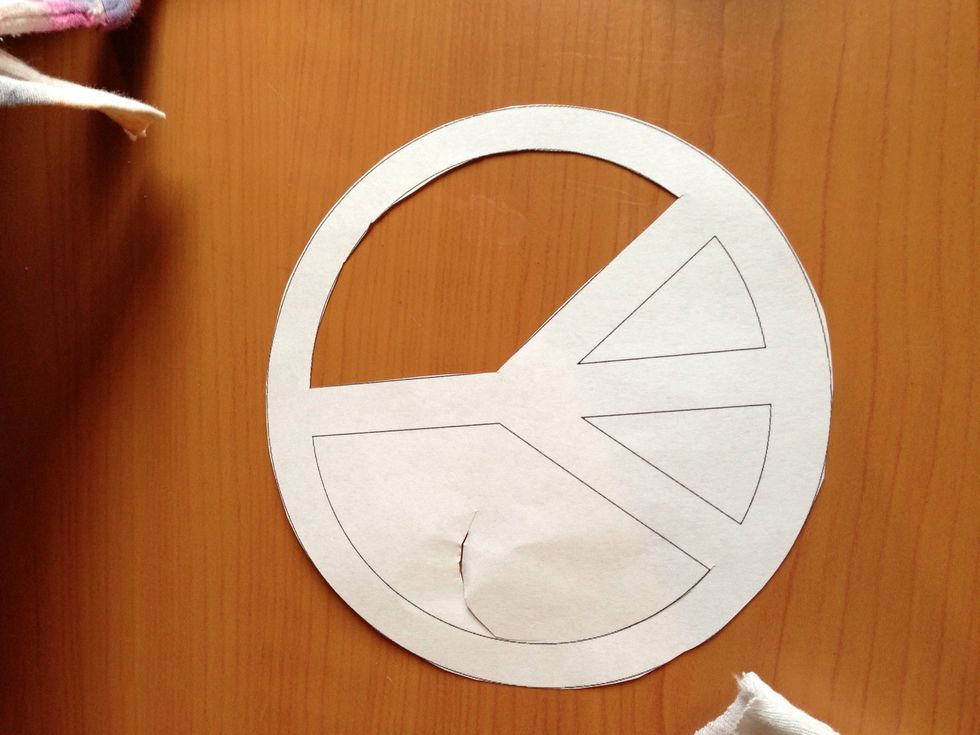 I googled and printed a picture of a peace sign and cut it out.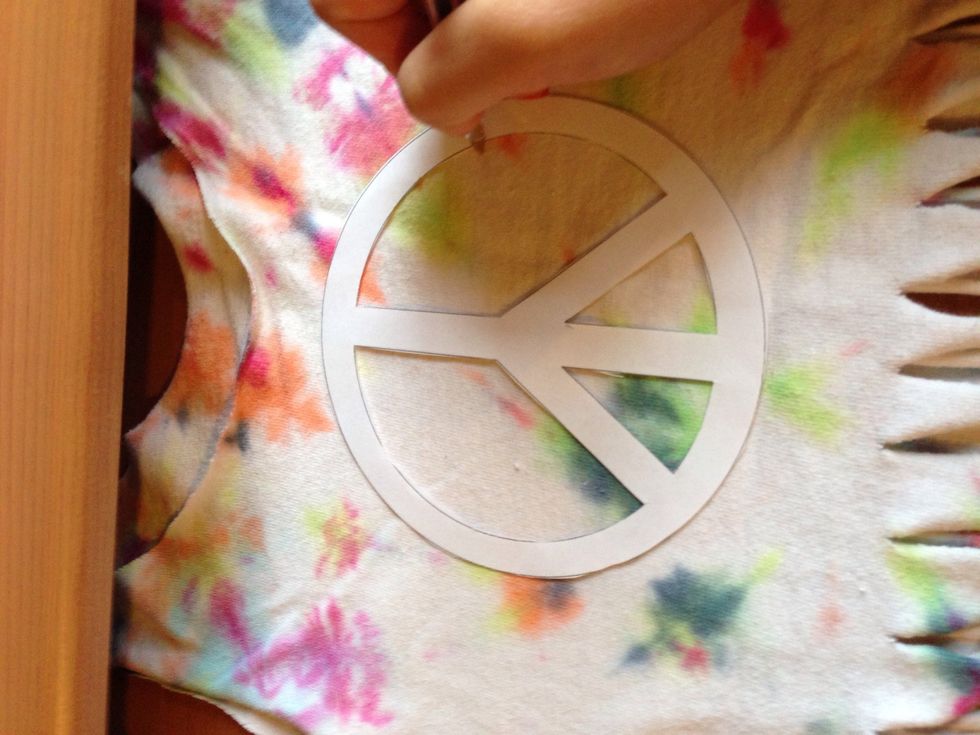 Placed the peace sign where I wanted it on my shirt and traced with a pen.
Peace sign traced with pen.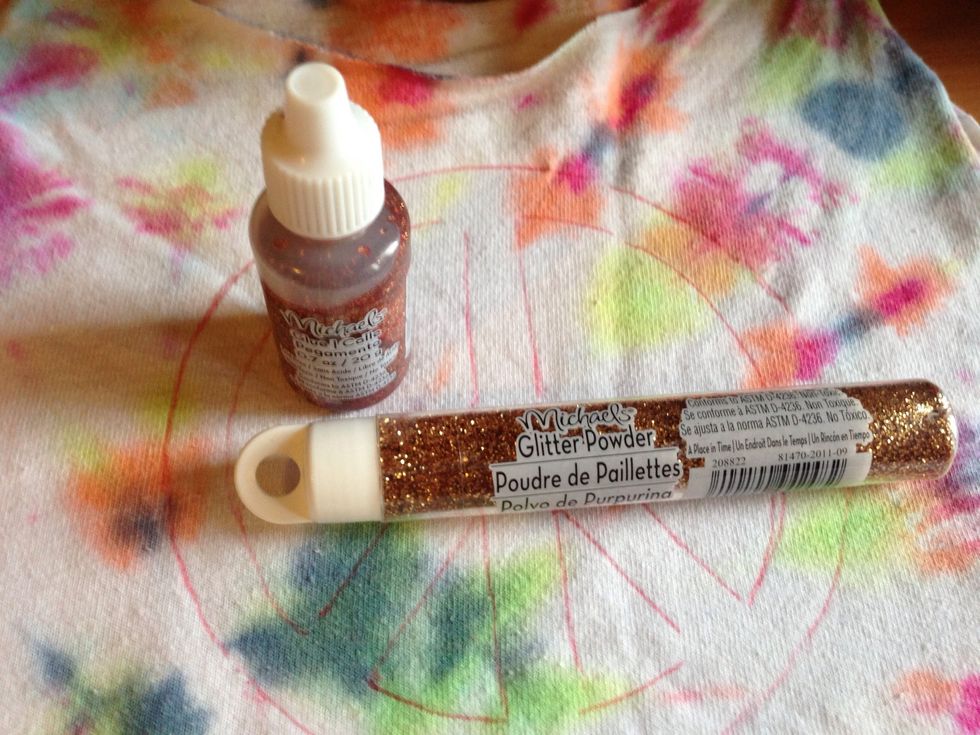 These are my supplies for my next step. Glue and glitter powder bought from Michaels. Each was only $1!!! 😊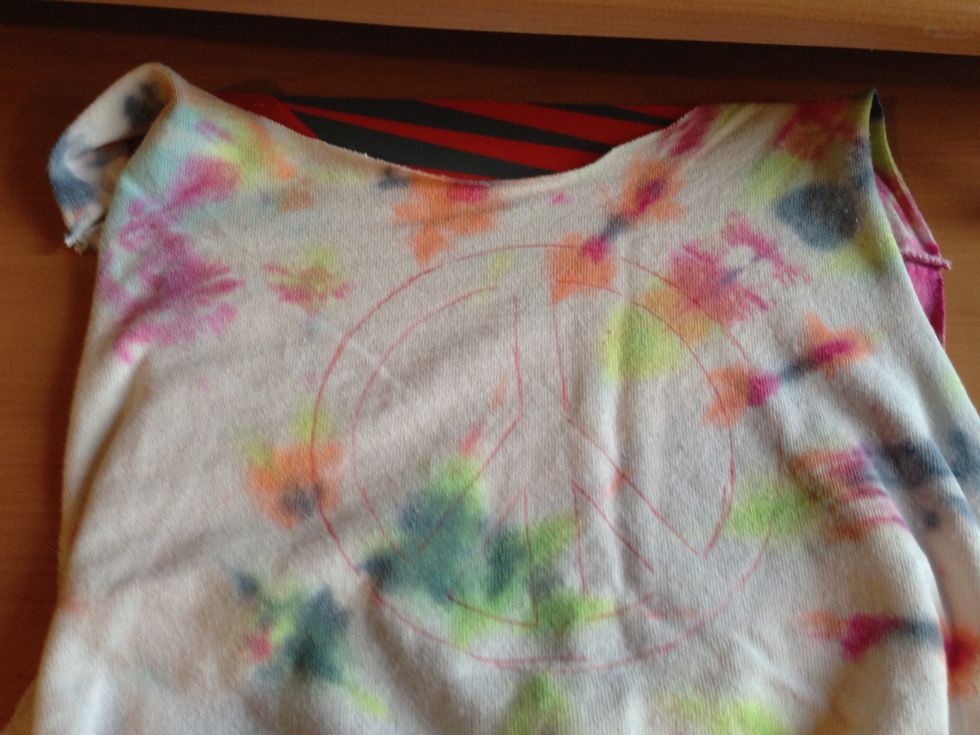 Used an old mouse pad to put in between my shirt so the glue won't seep through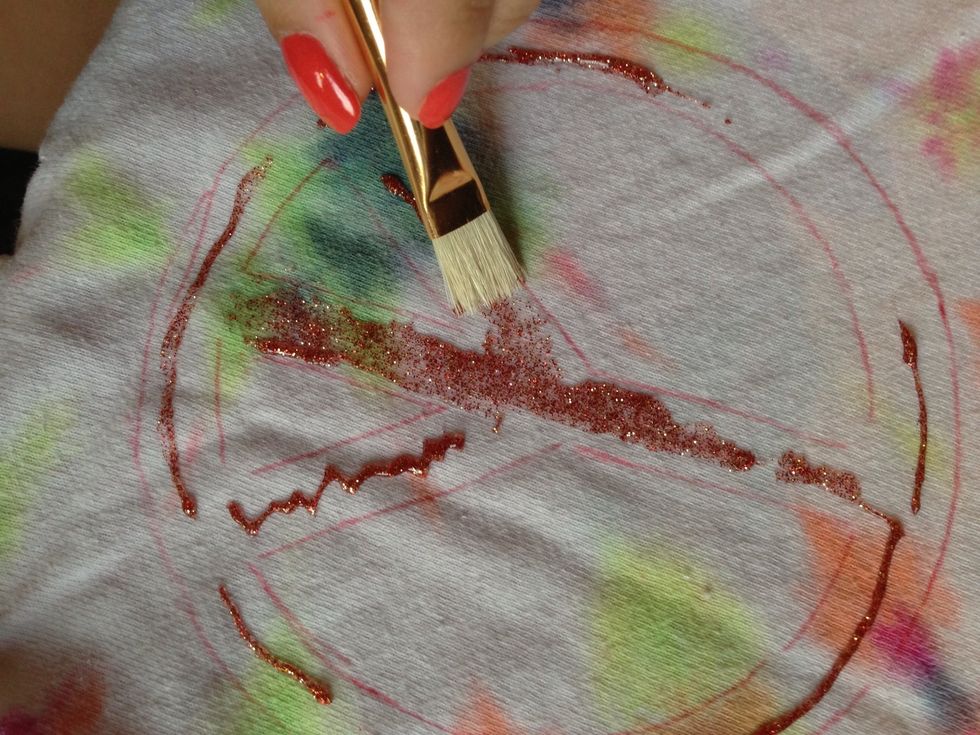 I took the glue and squirted it on my peace sign and then went over with a paint brush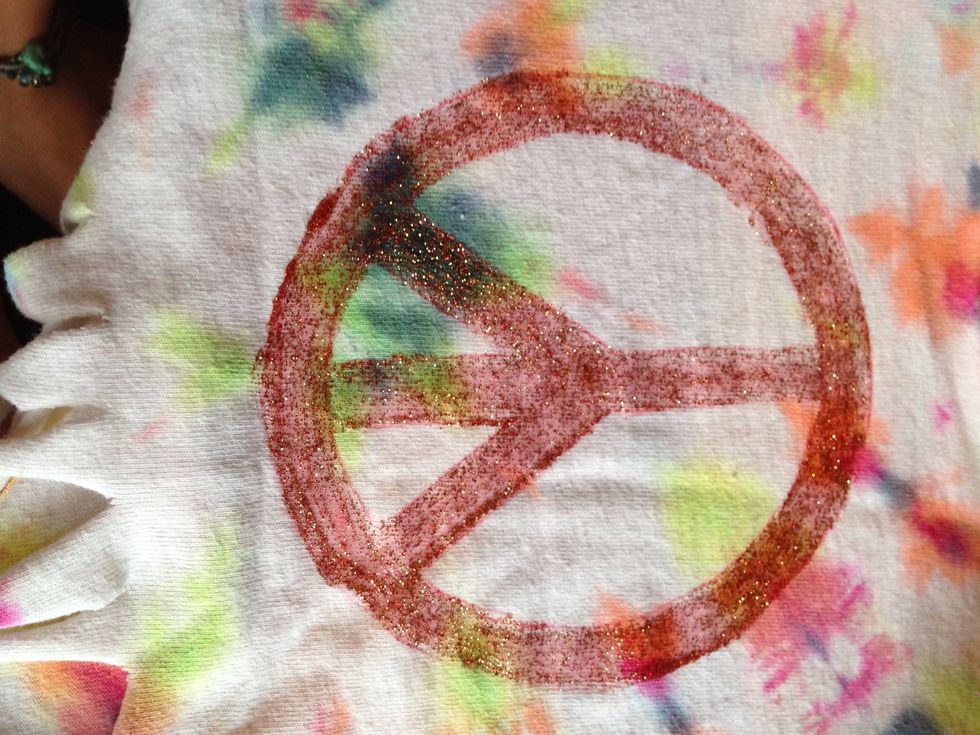 Peace sign with glue.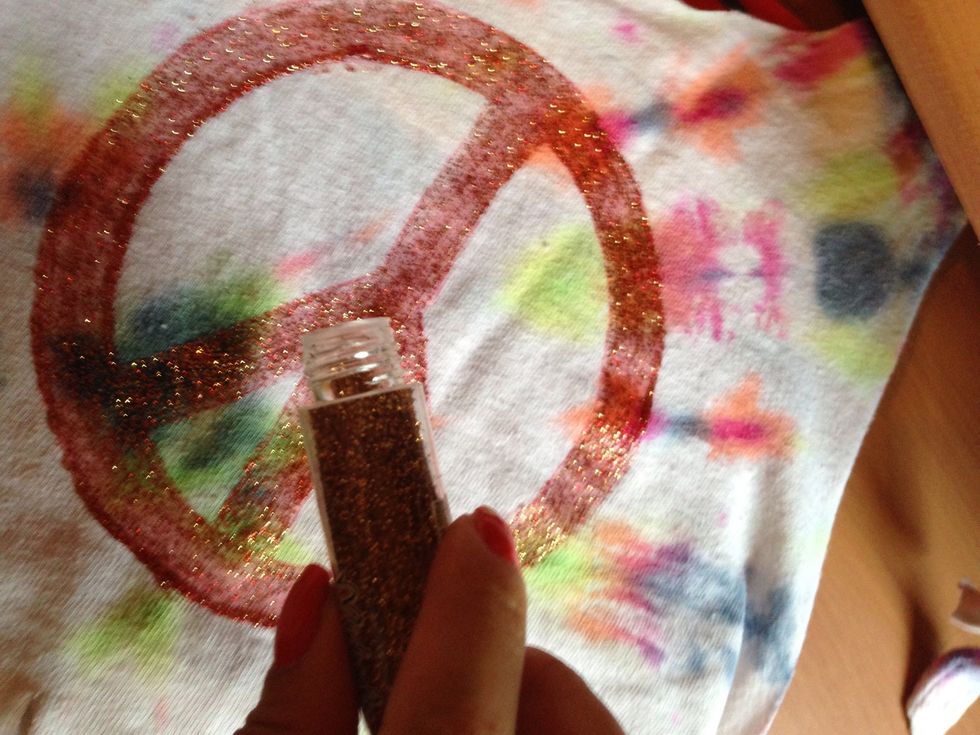 Next took the glitter powder and gently sprinkled it over the glue.
Glue and glitter powder.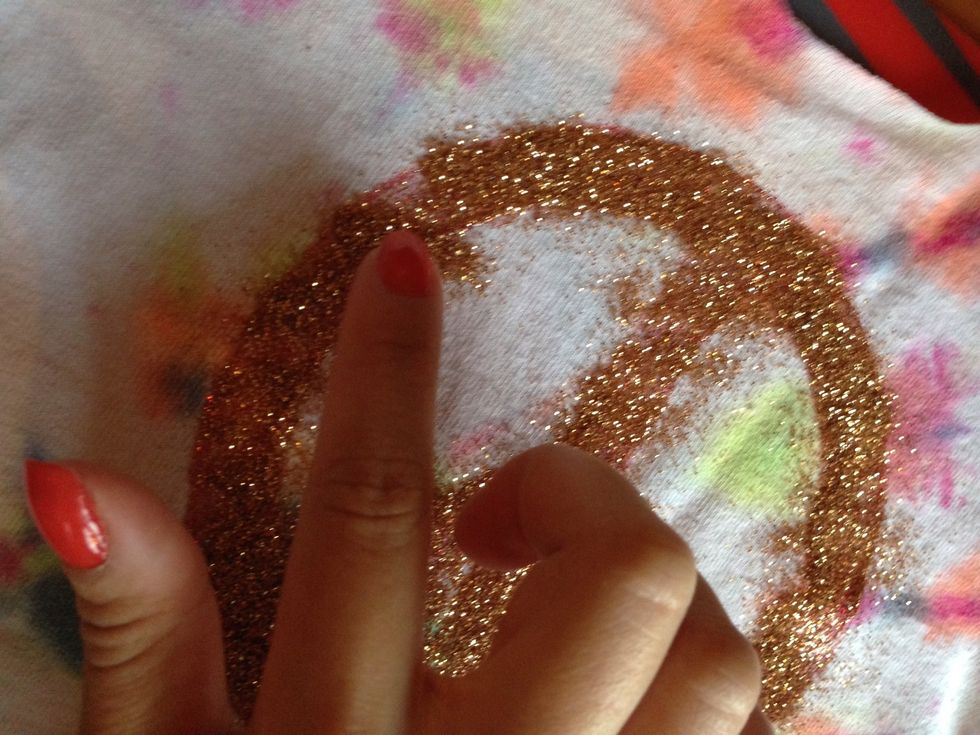 Used my finger to spread and pat down the glitter to make it more intact.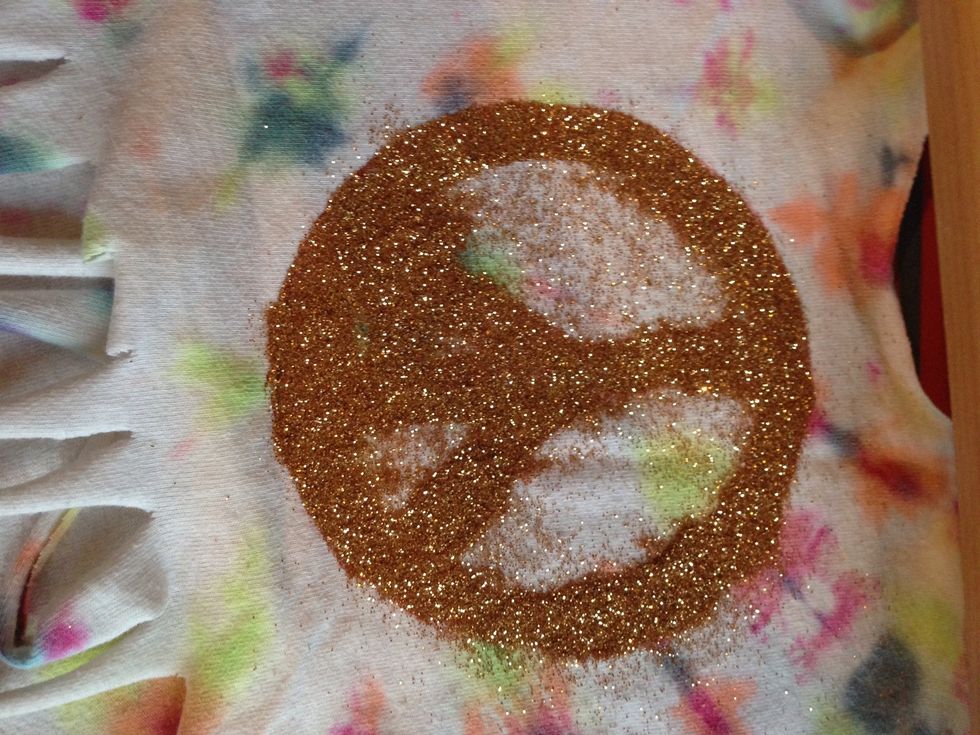 Let it sit for a few hours to dry.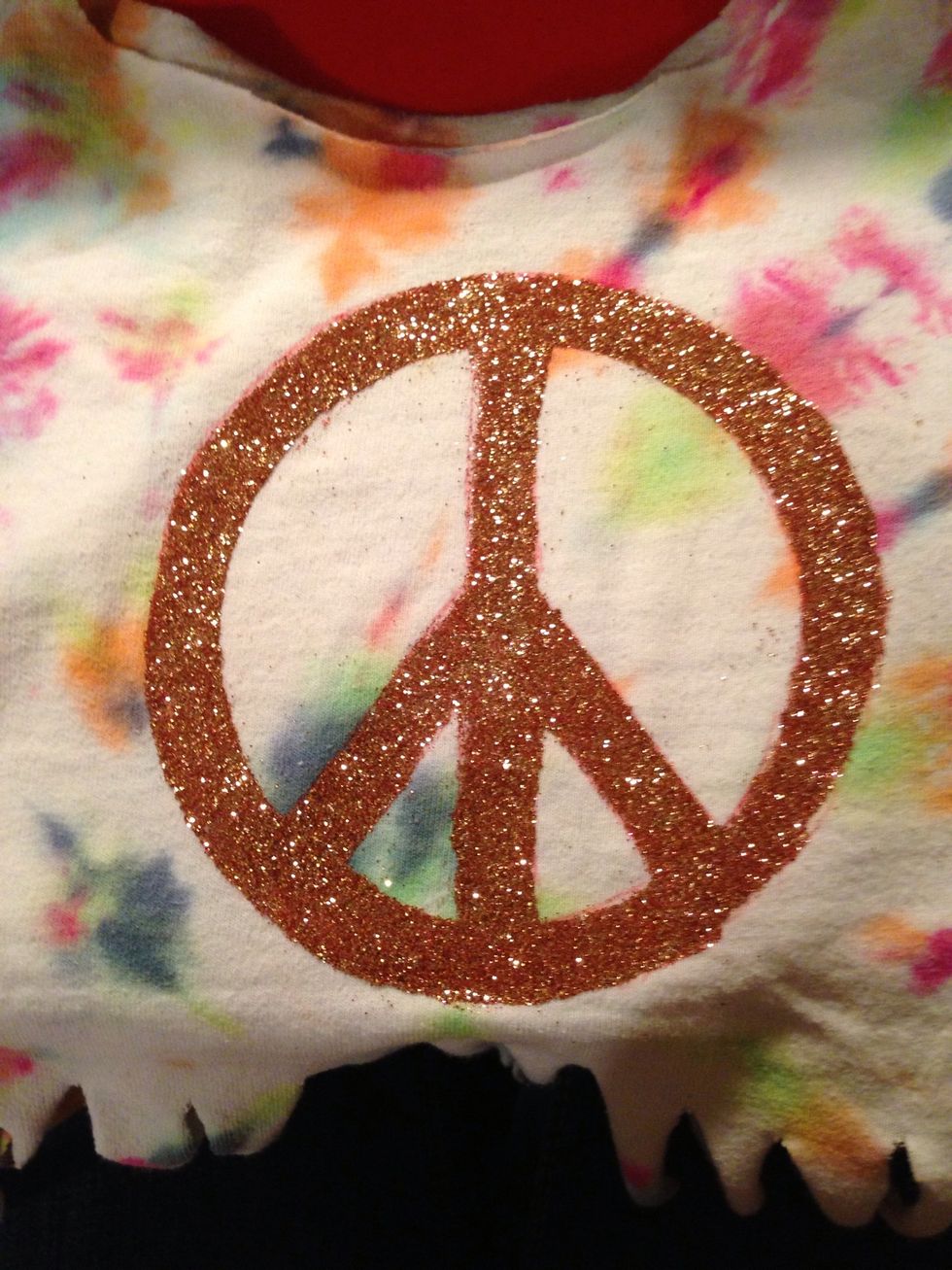 Shake off the excess glitter over the trash and ta- da a glitter peace sign 😄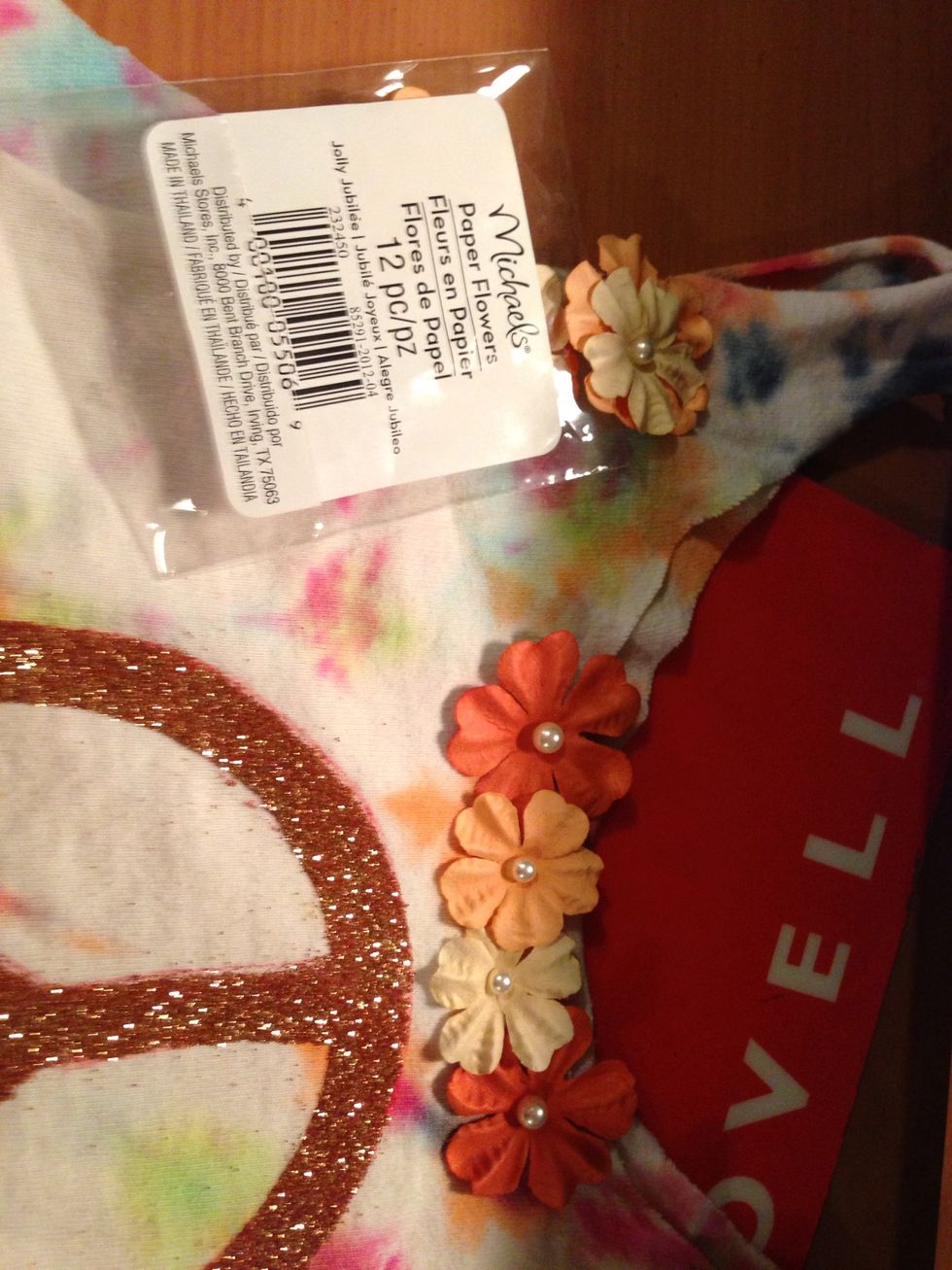 I used paper flowers also bought a Michaels for $1 and superglued them to the top of my shirt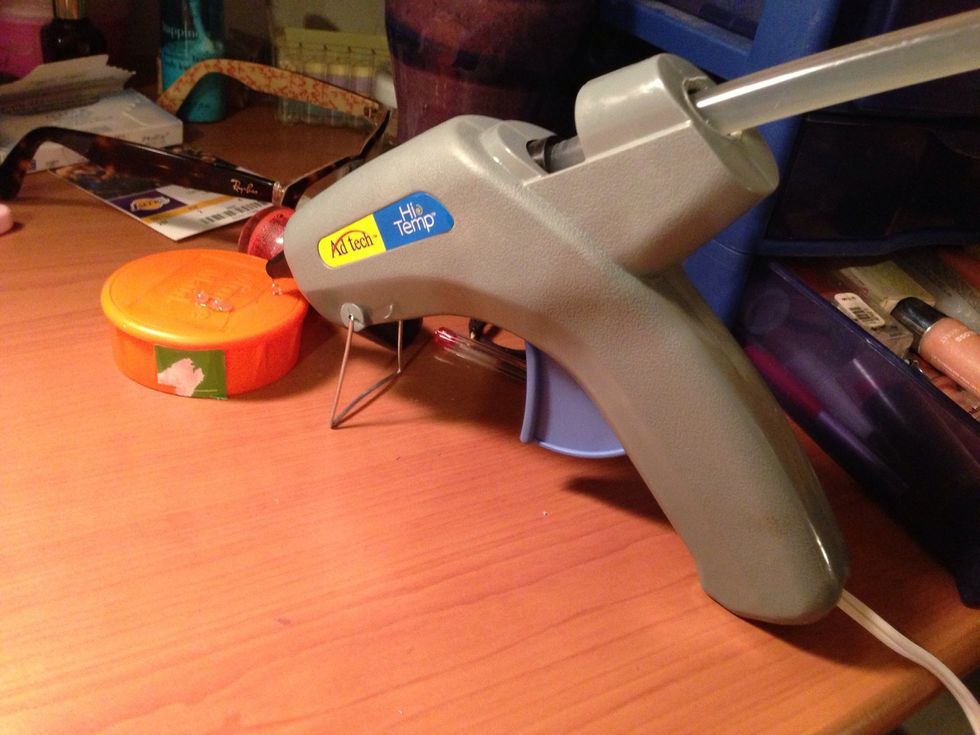 The super glue I used!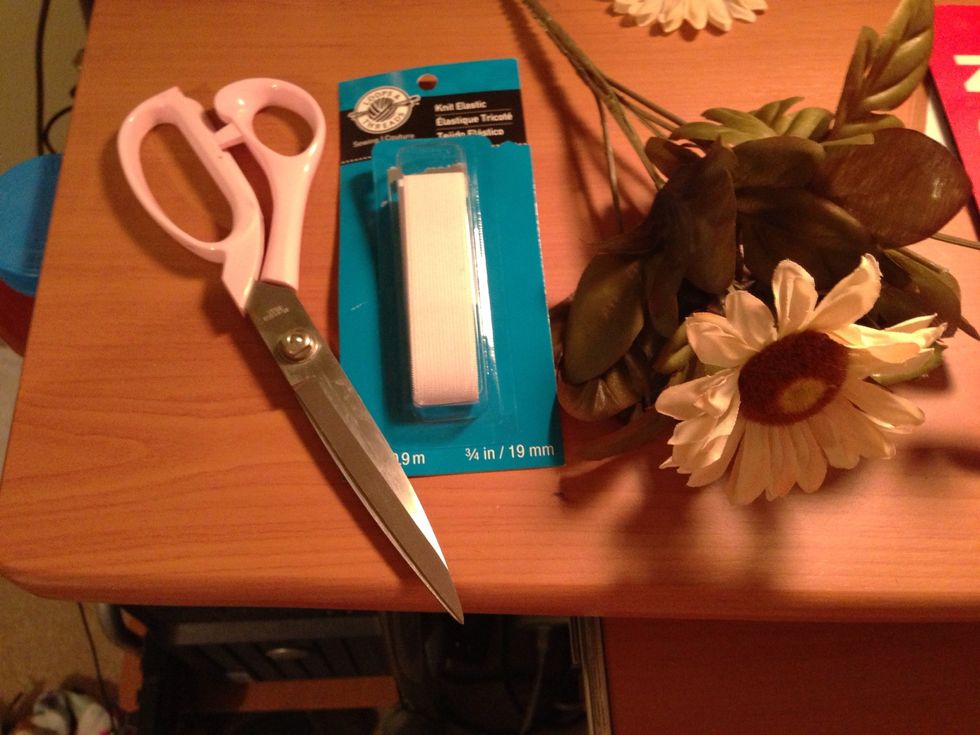 Supplies for flower headband. Flowers (i bought 2 bunches. Each $1.19, on sale) & elastic $2.29 bought at Michaels. 1. Measure headband around head & cut it to the appropriate length but Not too tight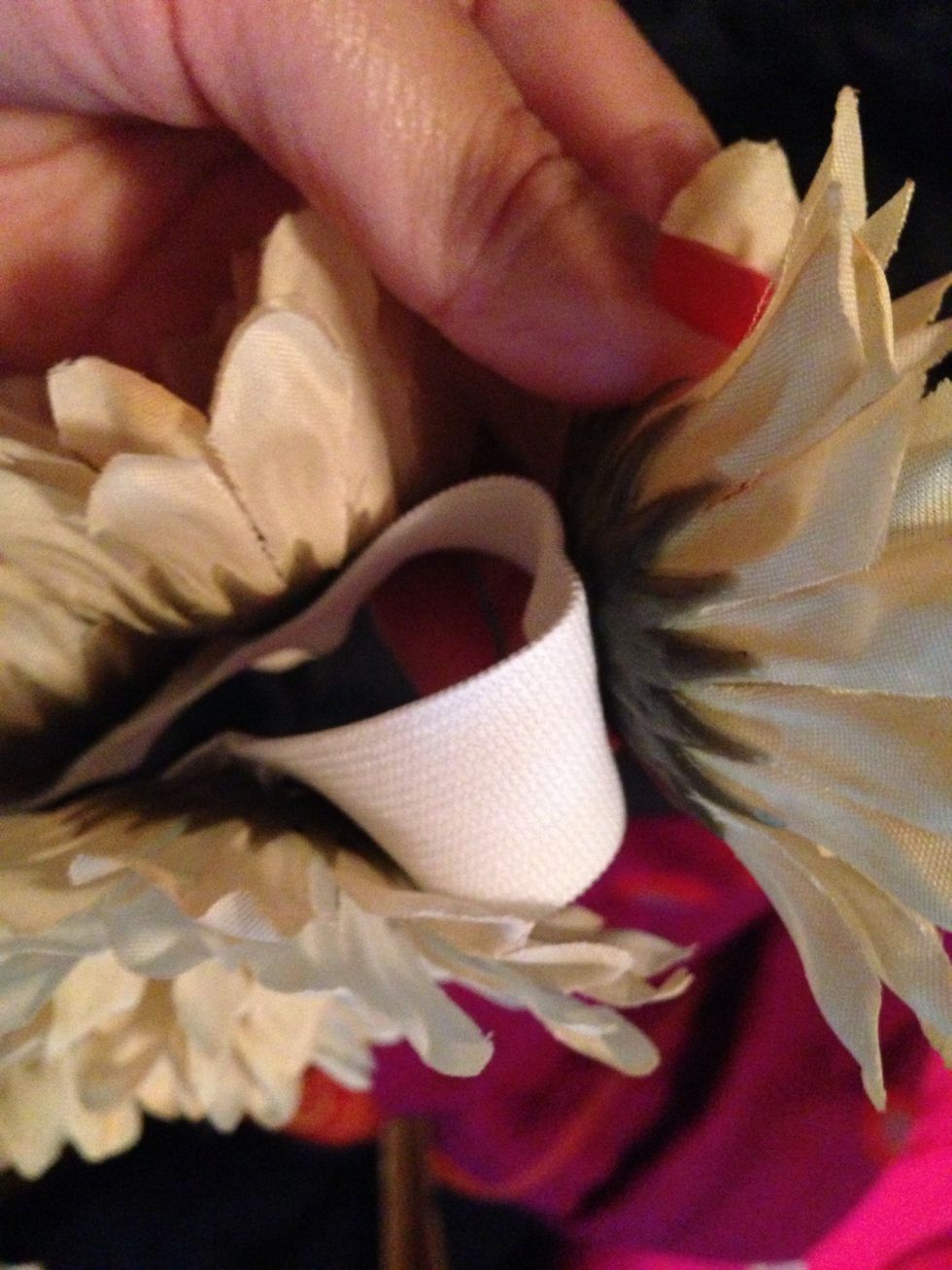 2. Stitch the two ends of the elastic by hand stitching 3. Cut of flowers from stem. 3. Superglue them to the elastic
The finished products!! The shirt is probably best for only one time use or just be very careful when washing.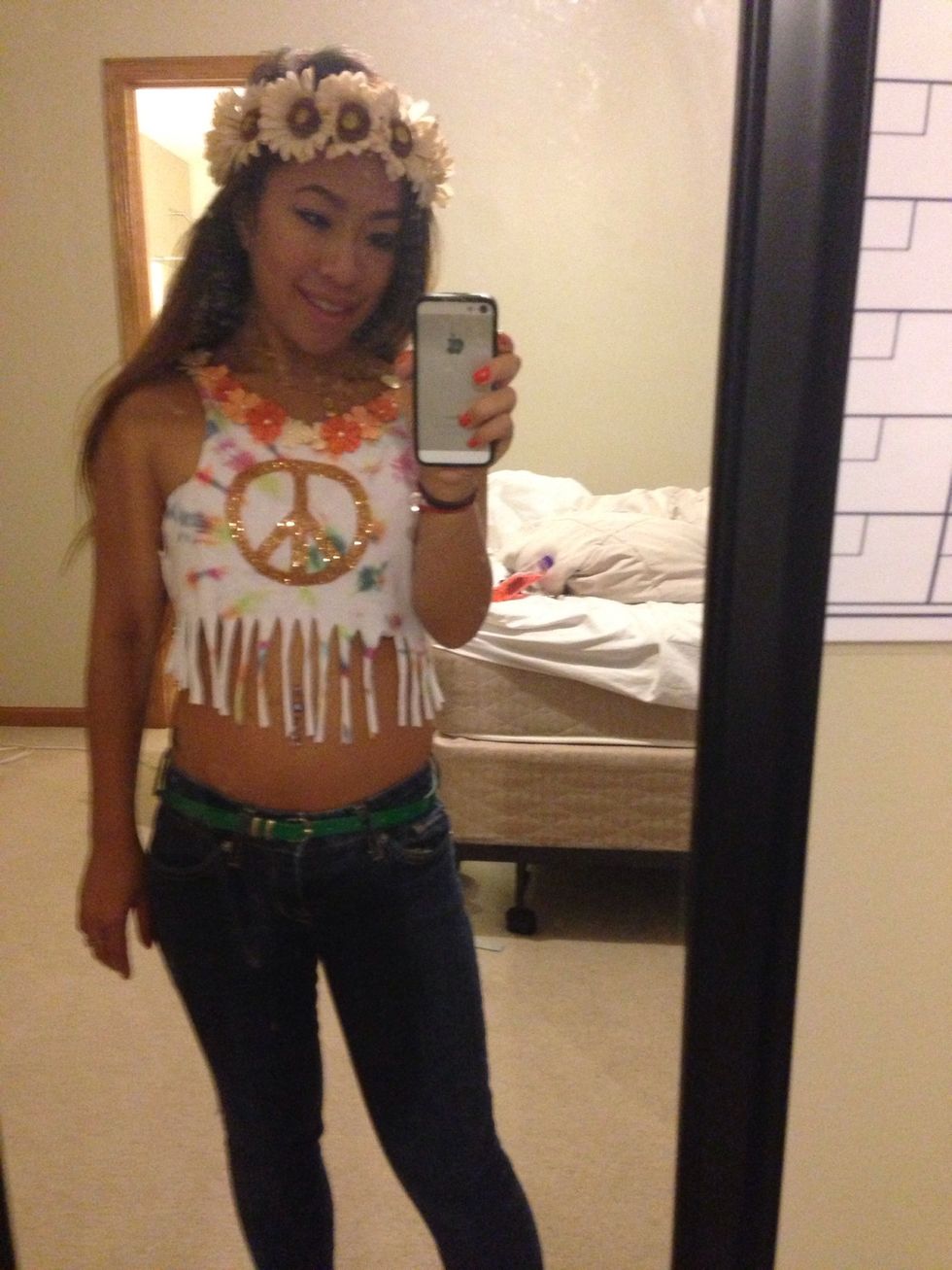 Me wearing them 😋 happy Halloween !! 🎃👻
The creator of this guide has not included tools