A refreshing, tangy, light treat for a hot summer day. Perfect when topped with a drizzle of vanilla or honey yogurt to end a classy BBQ.
311
For this recipe, an ice cream maker makes the job much easier, but you can definitely do this recipe w/out any fancy machinery. I'll tell you how when we get to that step.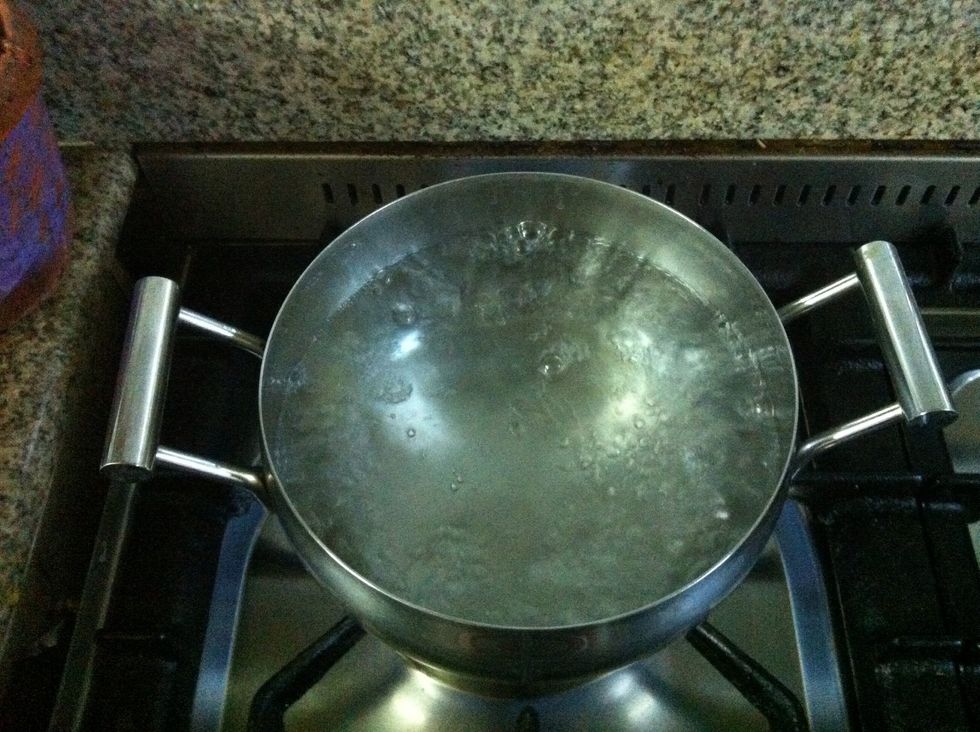 First, boil 4 cups of water. Reserve the fifth cup for the second part of the recipe.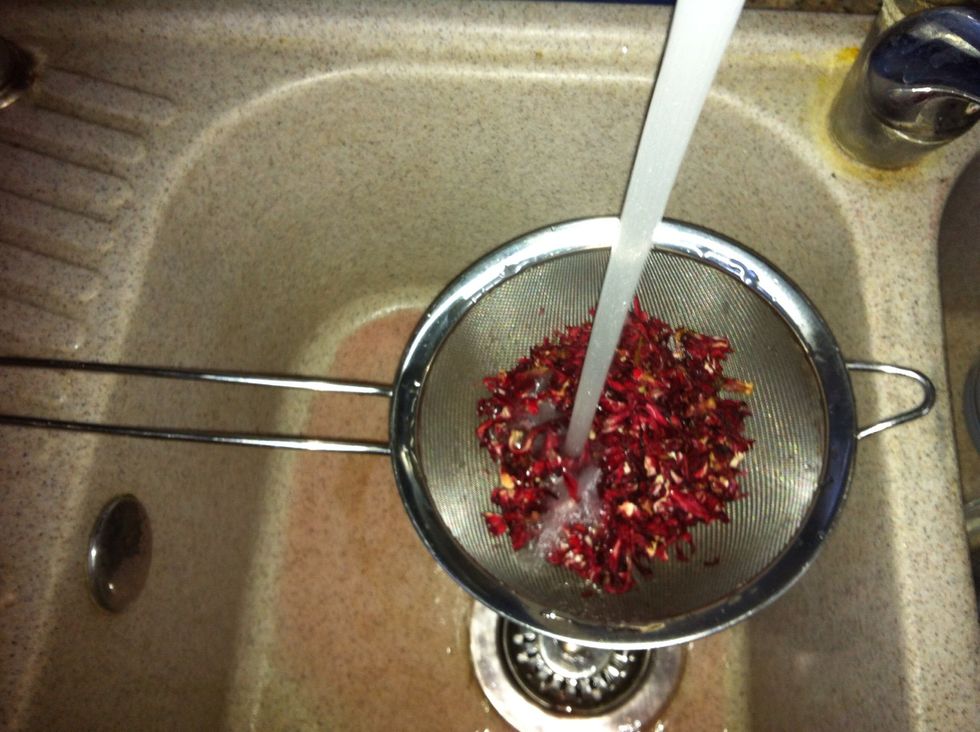 As the water is coming to a boil, rinse the hibiscus. Place a cup full over a large strainer and rinse under cold running water to clean it from dirt or dust.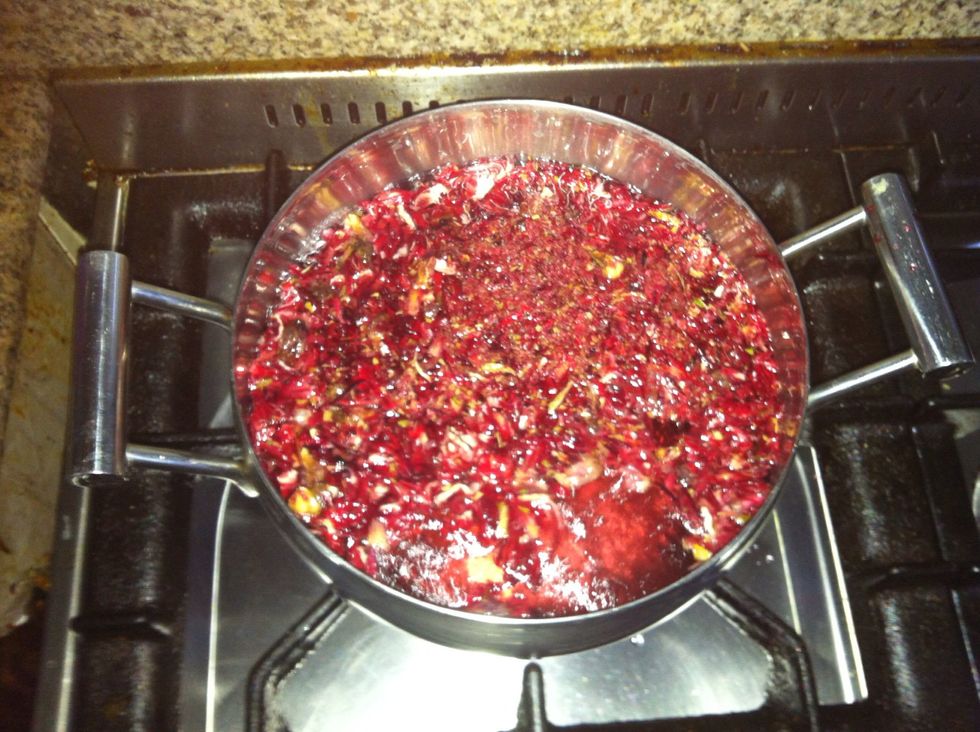 Once the water reaches a boiling point, add the rinsed hibiscus and turn off the heat. Let it steep off the heat for 15-20 minutes.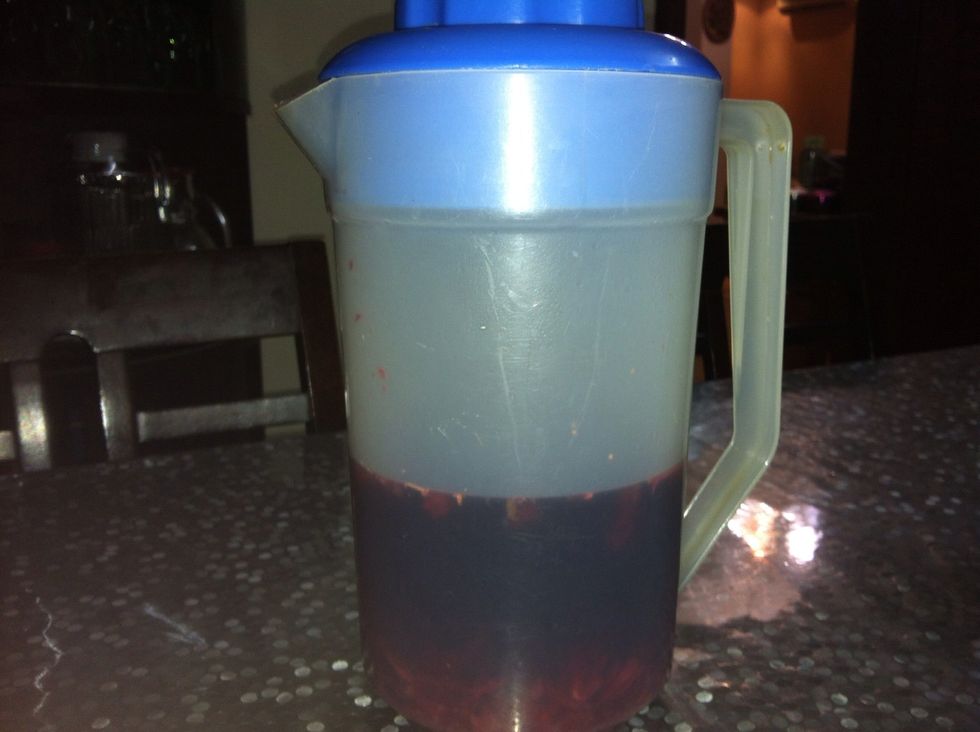 Add to a heat proof pitcher or bowl. Don't strain it just yet, leave the hibiscus in so that it infuses the water to the max!
Once cooled down to room temperature, refrigerate for 6-8 hours.
Proceed to the next part of the recipe, the syrup!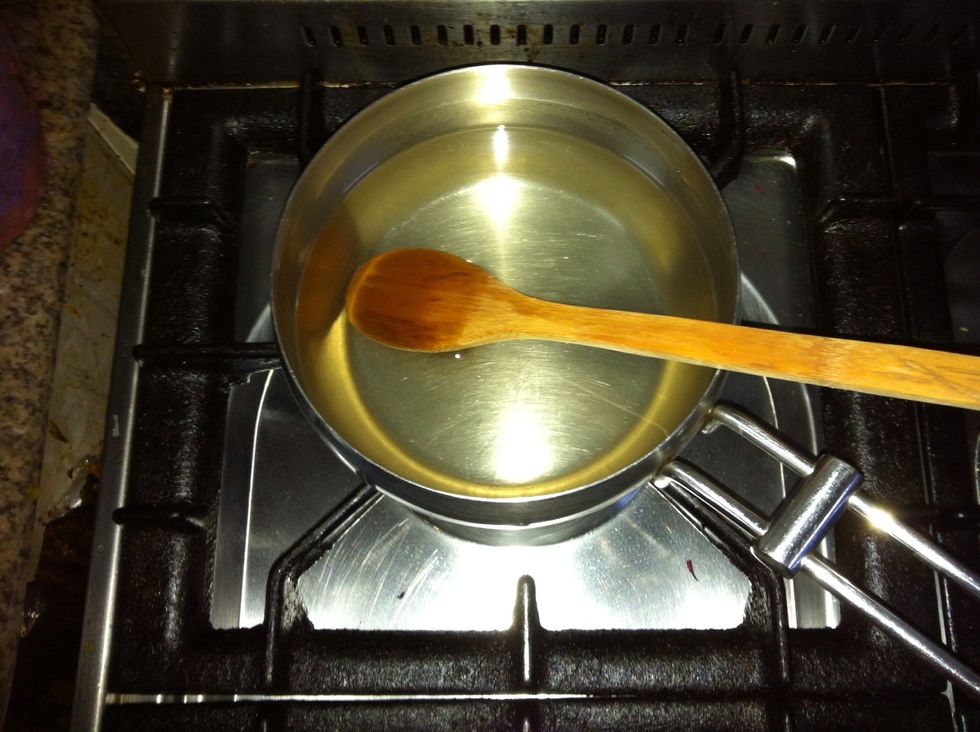 Mix the sugar w/ the remaining cup of water over low heat untill the sugar disssolves completely. ( it helps to start with very hot water). Once the sugar is fully dissolved, proceed to the next step.
Cook over medium high heat for EXACTLY 7 minutes. Do not stir during this step.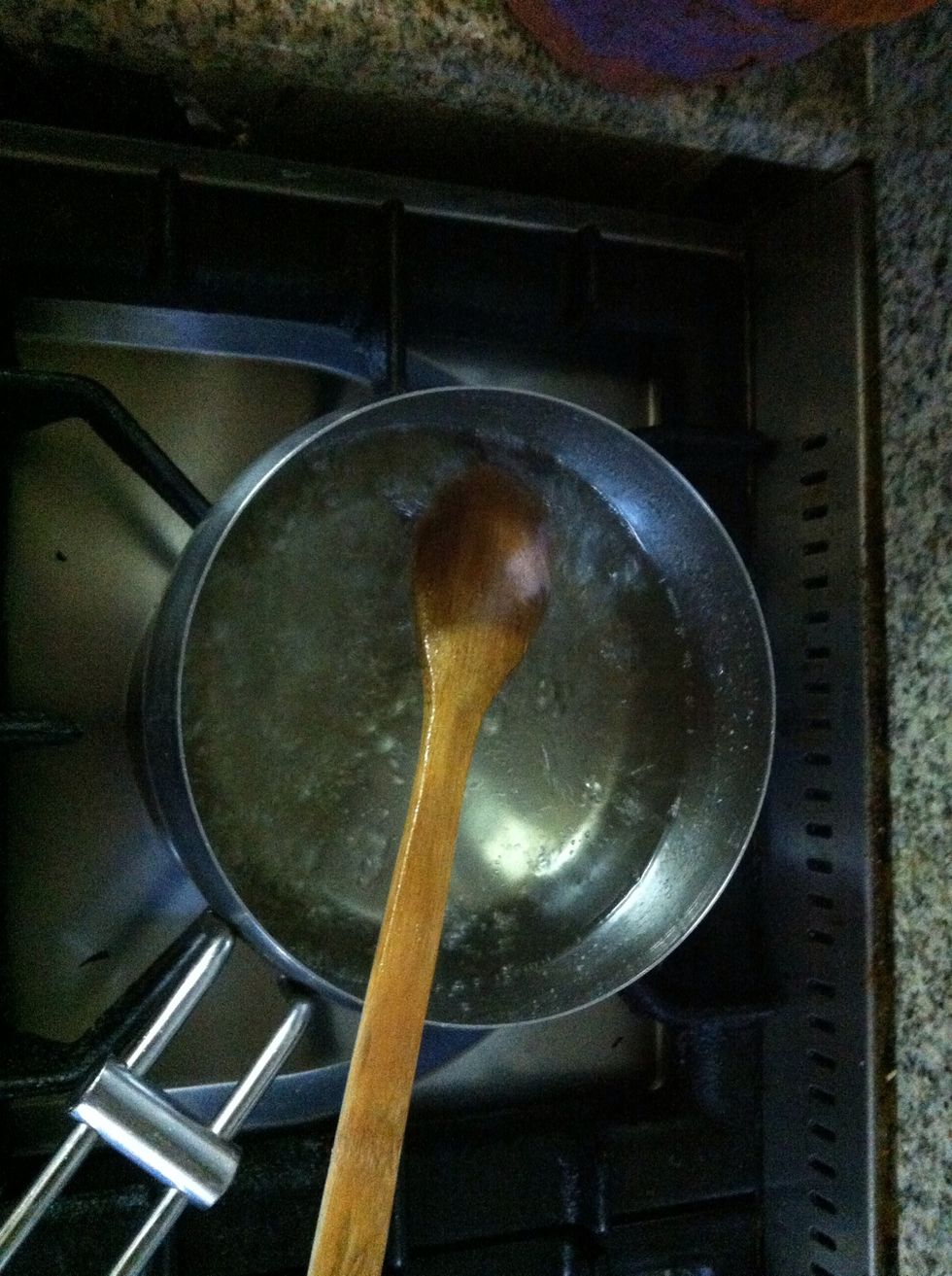 Turn off the heat after cooking for 7 minutes. Allow to cool completely and reach room temperature.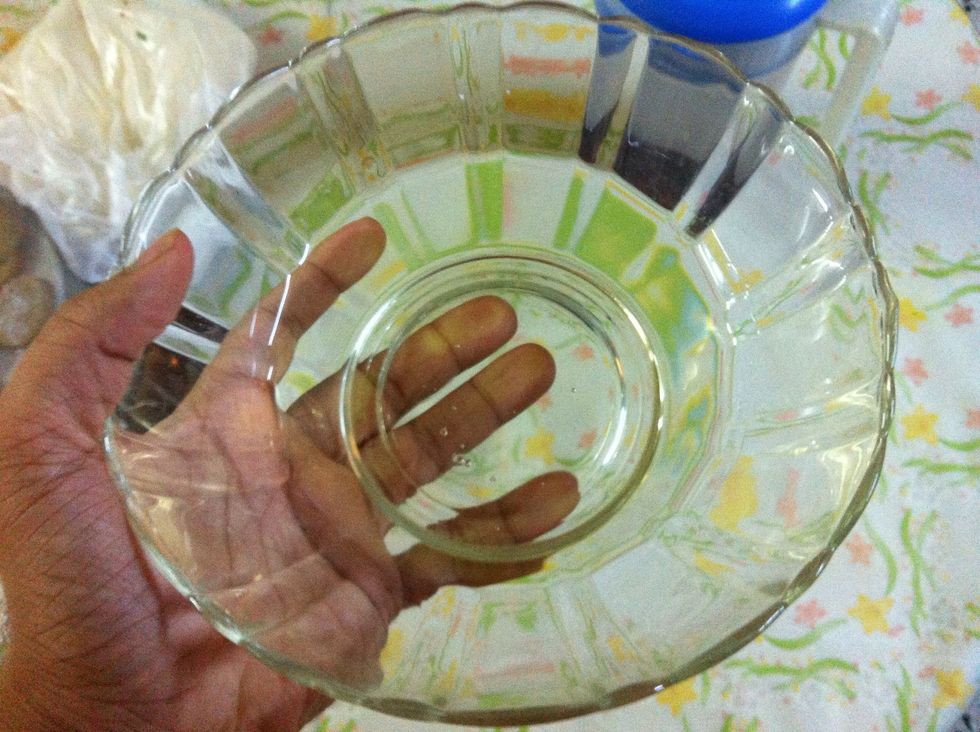 Measure out just 1 cup of the syrup and place in a bowl. This bowl has 1 cup of syrup but since the syrup is so translucent, it is hard to show quite clearly.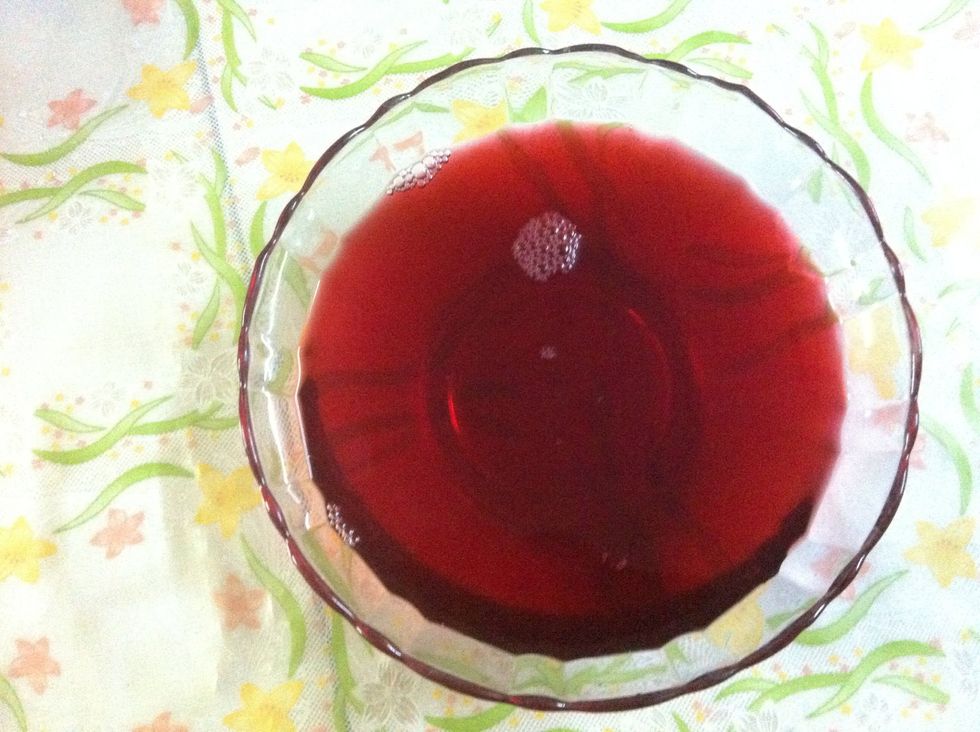 Measure out 2 cups of the chilled hibiscus "tea" and add to the syrup. Be sure to strain the tea before adding.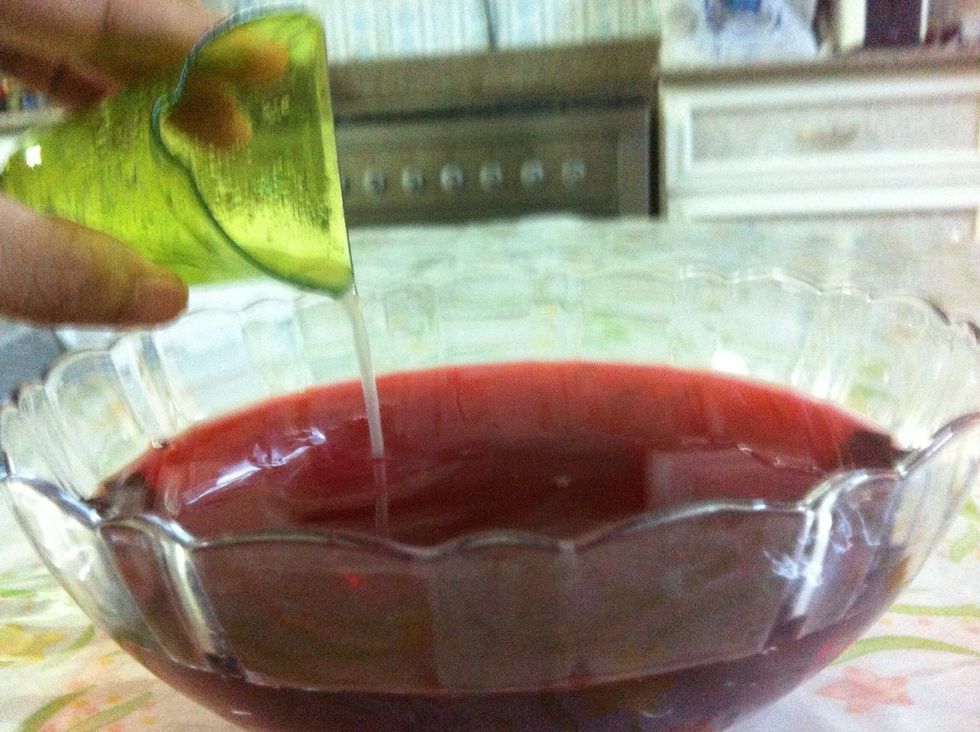 Add the fresh lime/lemon juice. Please use fresh juice because the bottled varieties taste like baby puke! (not that I would know what baby puke tastes like😜😜) Mix well.
Add to your ice cream maker and churn. Follow the manufacturer's instructions.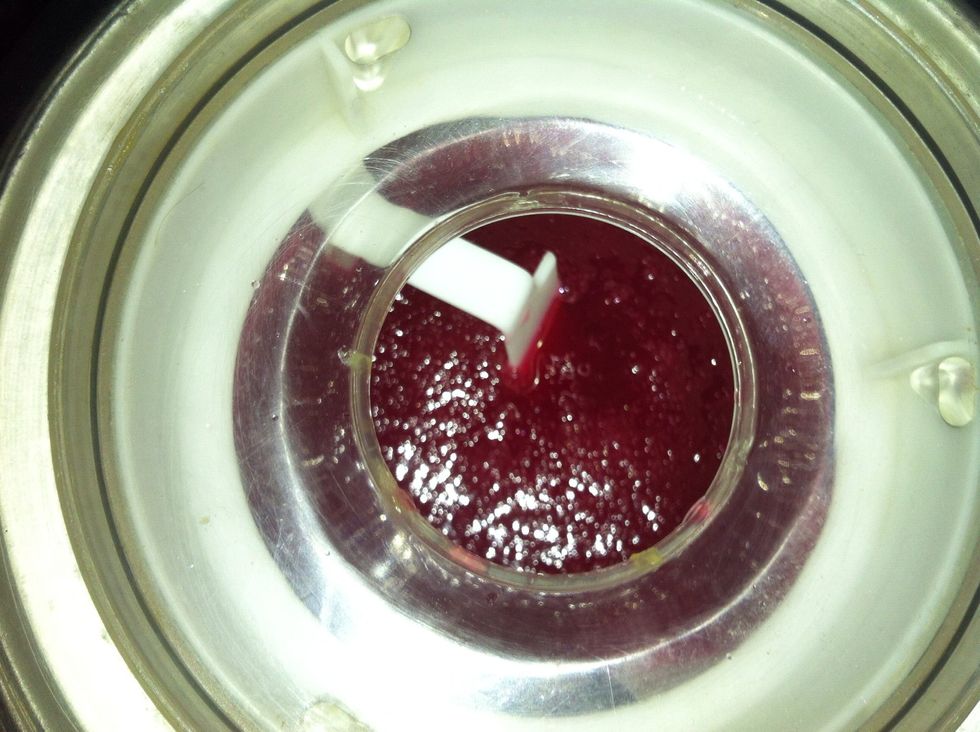 The churned sorbet !
If you don't have an ice cream maker, place the sorbet base in a deep plastic container and freeze for an hour. Then put the icy mixture in the food processor or blender and blend. Return to freezer.
Repeat the previous step every 45 minutes for a total of 5 times. Takes a lot of time, but works really well if you're not using an ice cream maker.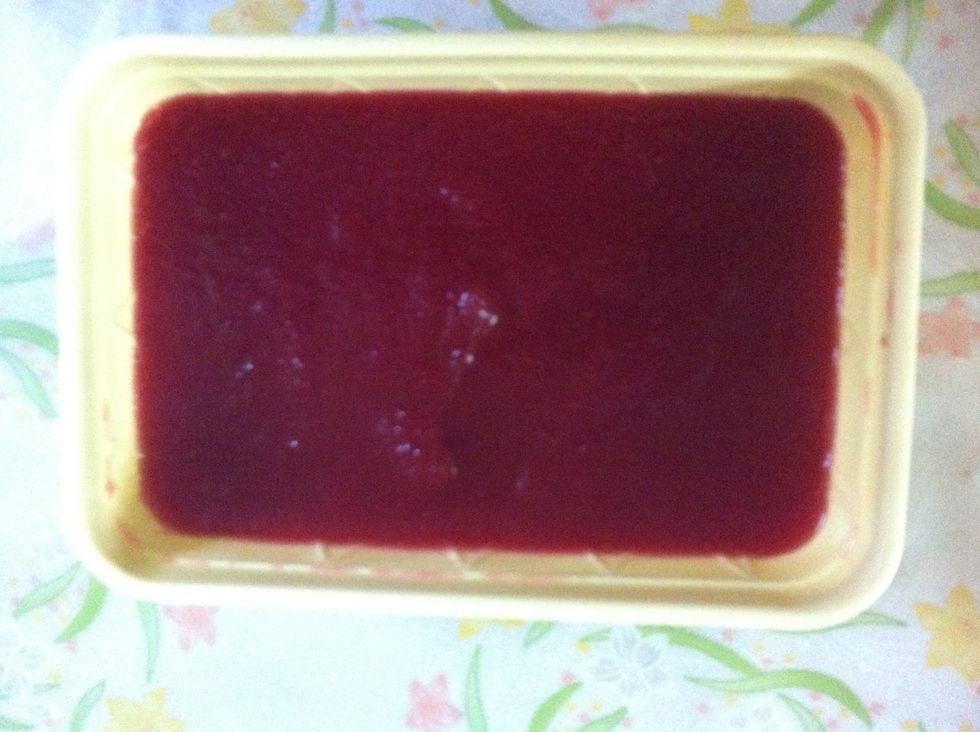 Once churned, put in a deep plastic container.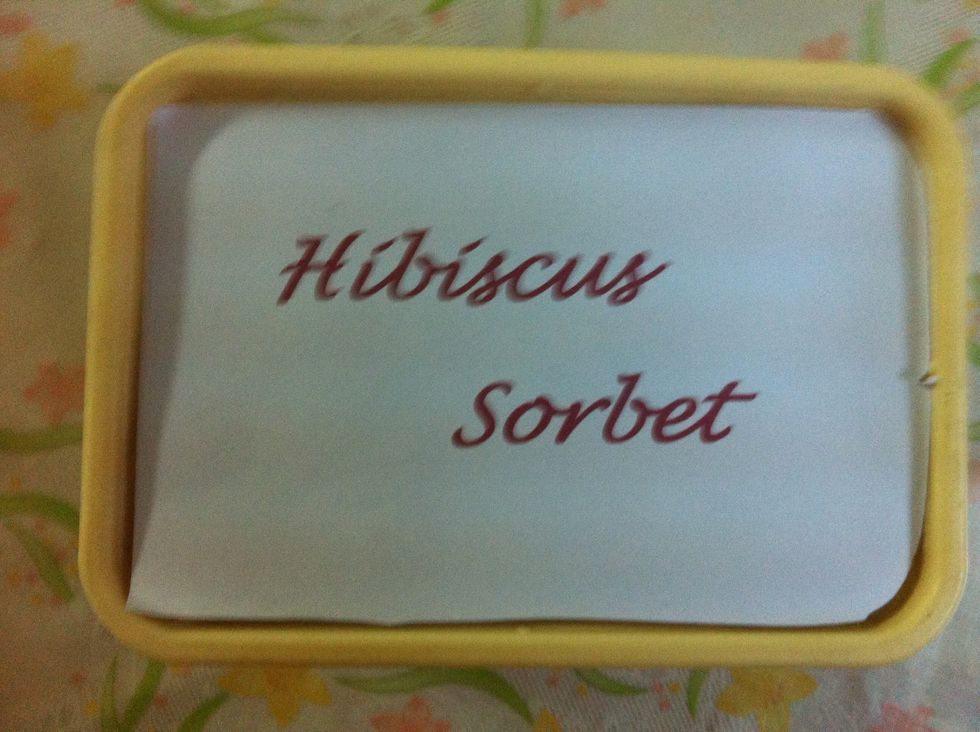 Pop a lid. What can I say? I'm a sucker for labels. :)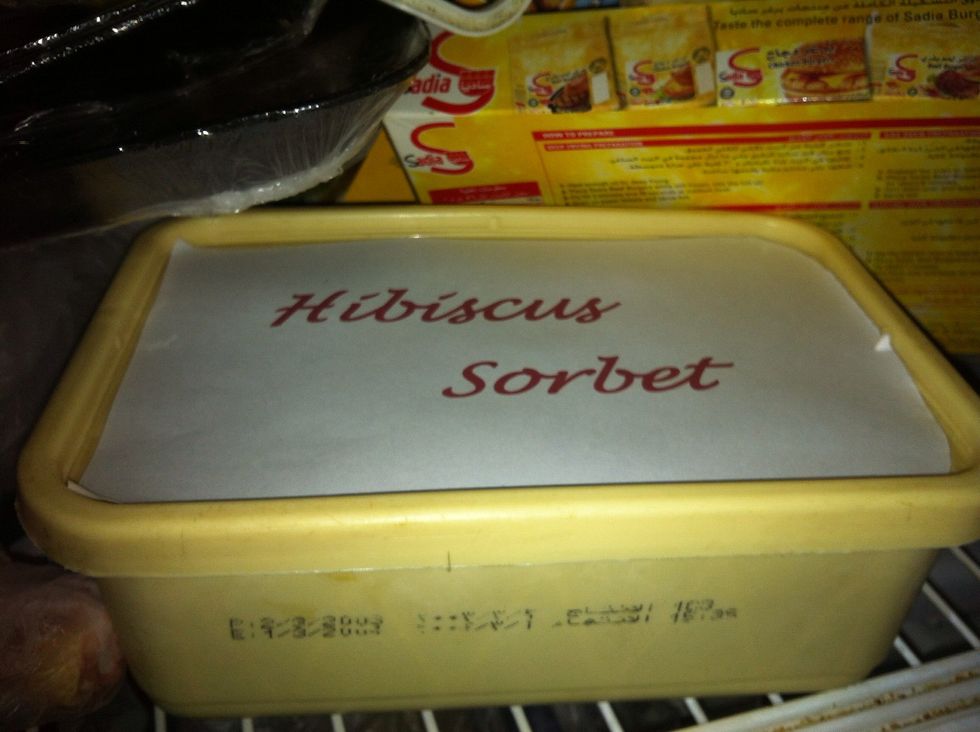 Freeze overnight or untill firm enough to scoop out.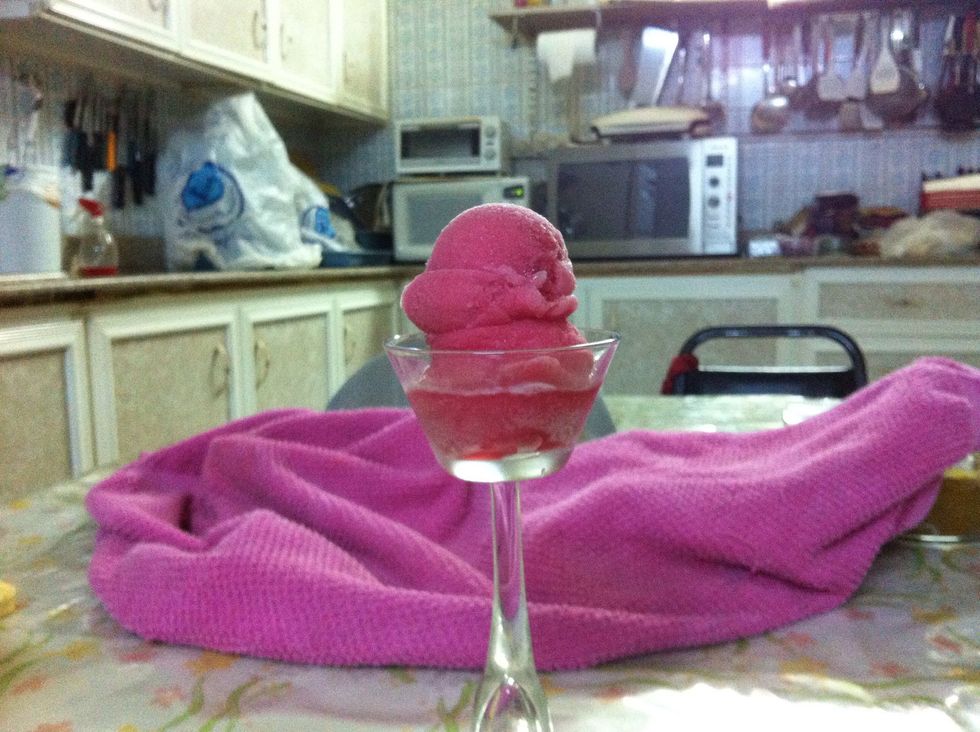 Scoop out and serve immediately!
A closer look, the deep ruby red color turns into the most radiant pinkish hue.
1.0c Dried Hibiscus flowers
5.0c Water, divided
1.0c White sugar
1/2Tbsp Fresh lime or lemon juice
Big Guy Big Flavors
I enjoy the simpler things in life, jazz, food and cooking! Follow me for delicious recipes and guides