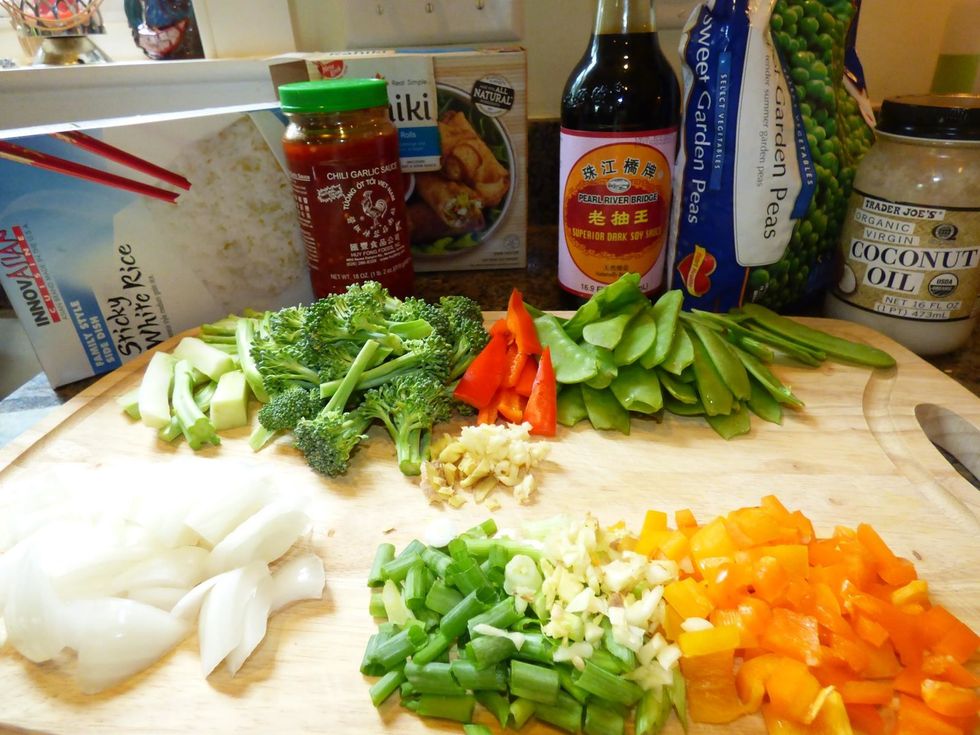 Hibachi Ingredients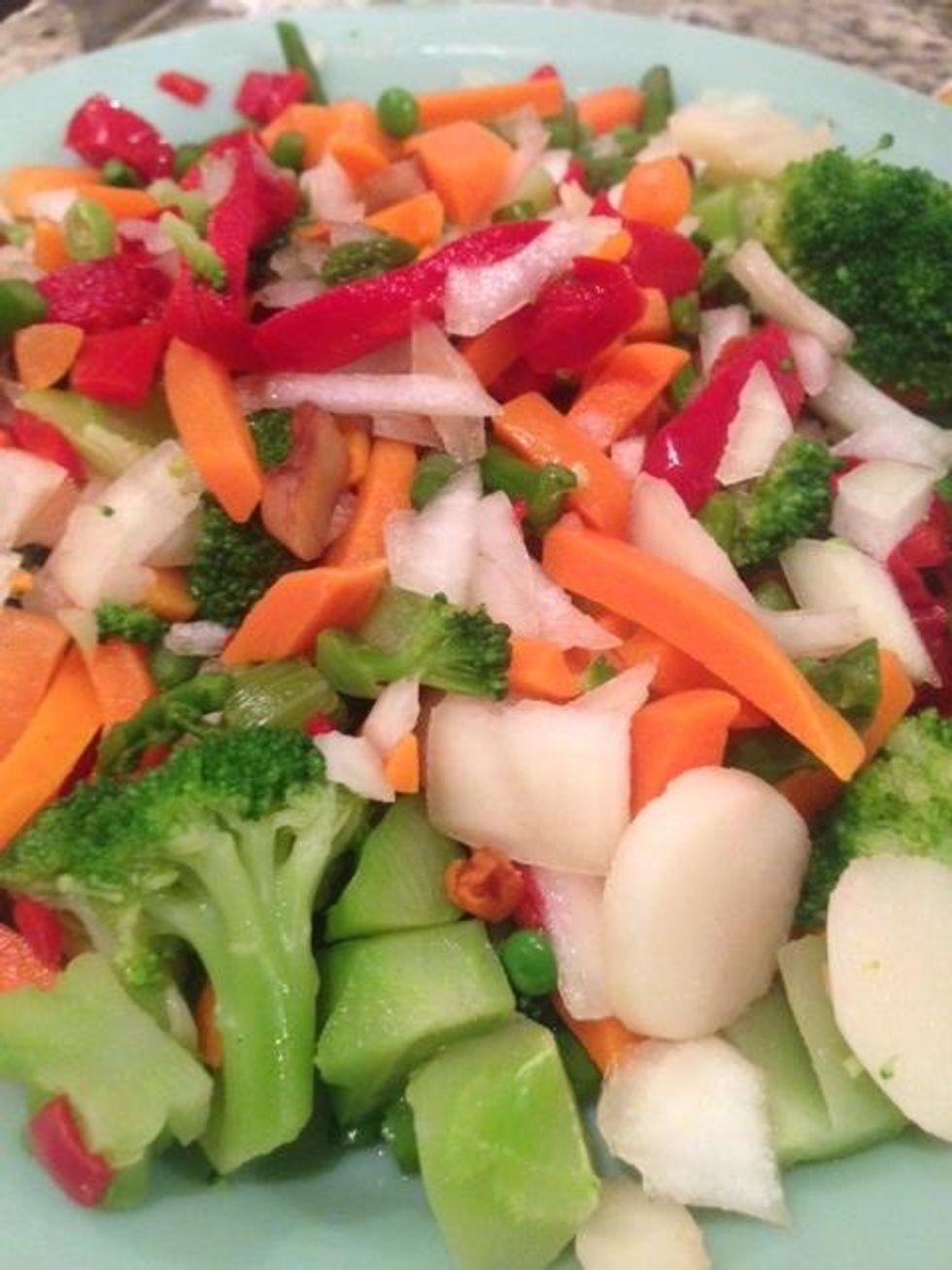 Cook the rice. While rice is cooking, chop all vegetables.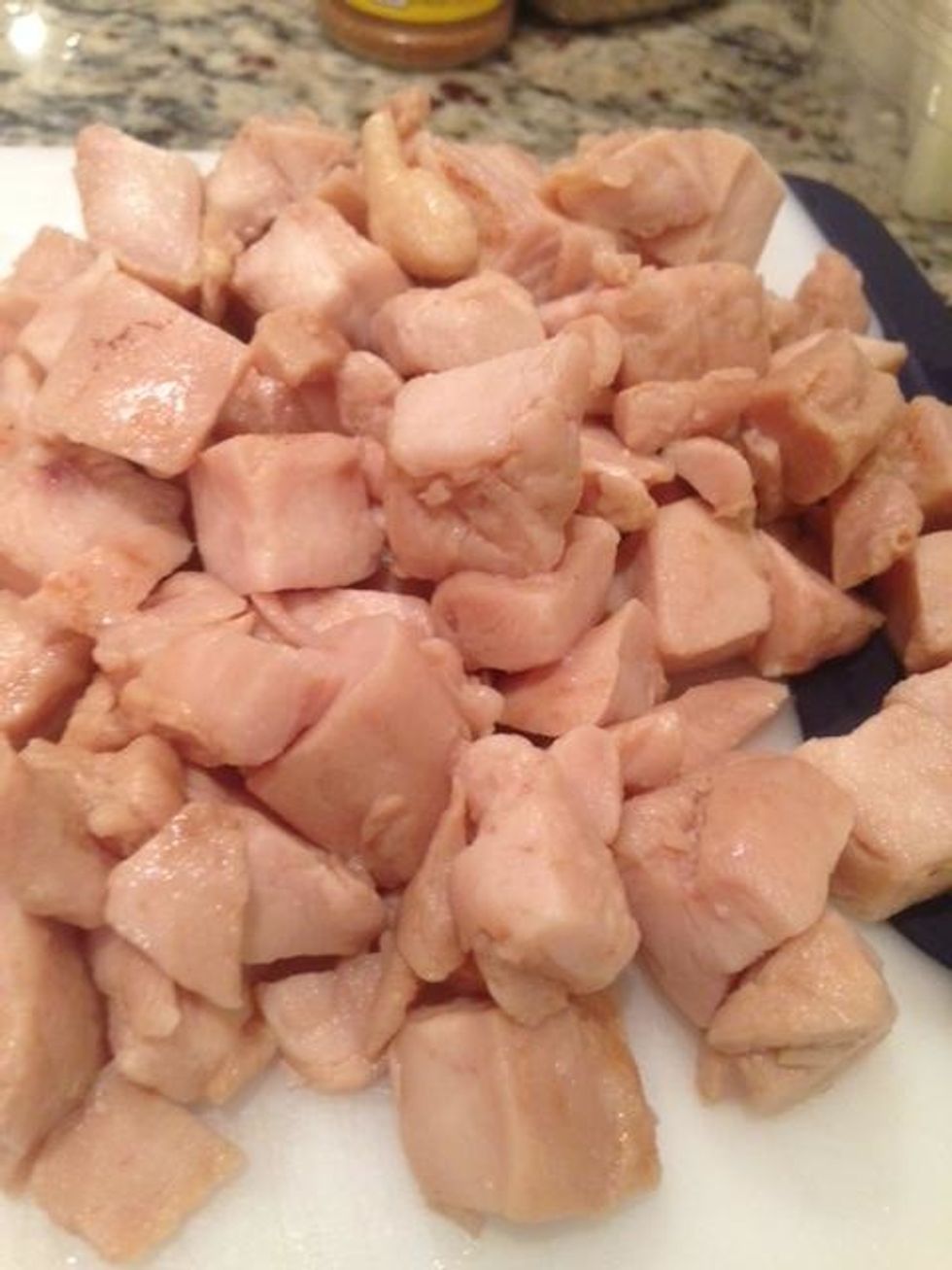 Chicken needs to be cooked separately. Recommended to season your chicken to add flavor. Use seasonings of your own choice. Cook on a skillet.
Remove tails from shrimp. Cook on a skillet. Add seasoning as you wish.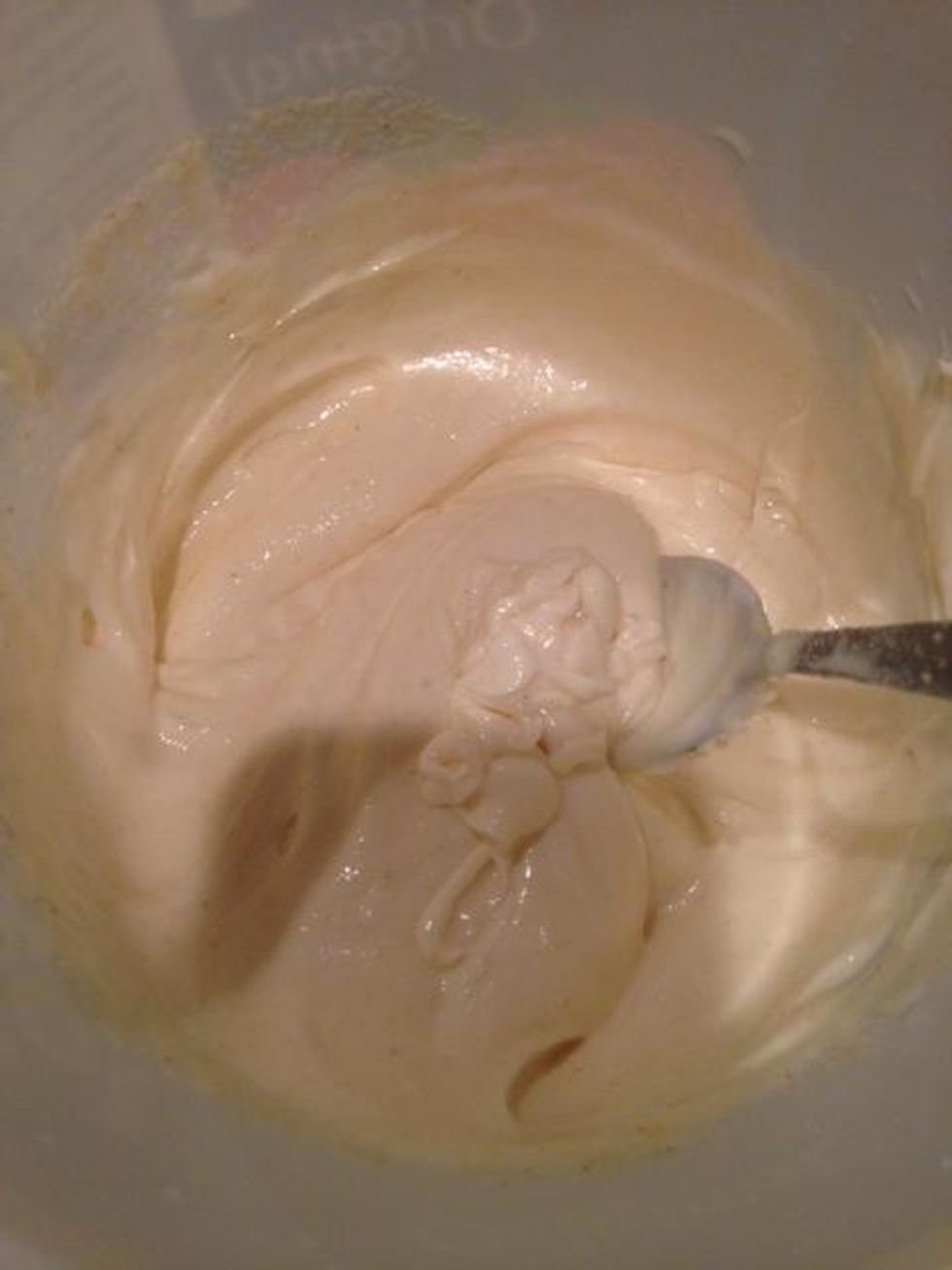 Garlic Butter Sauce: 1 stick of butter and garlic seasoning. Melt in a pan on low heat.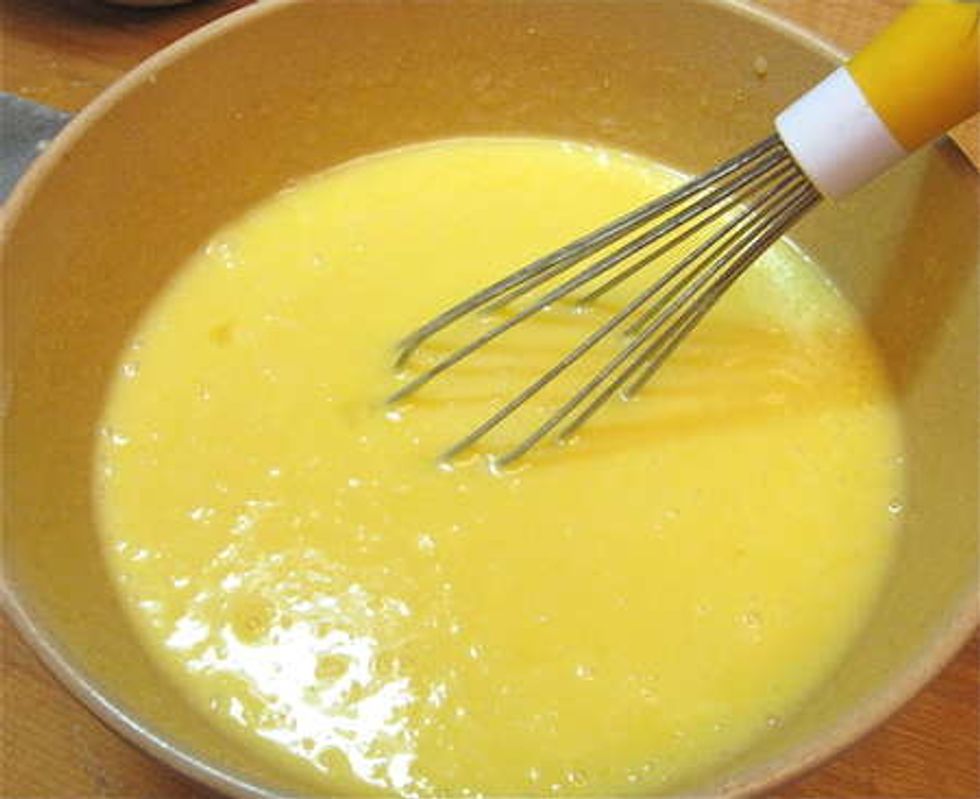 Beat 2 eggs in separate bowl. Then cook in a small pan. Eggs need to be scrambled. Once scrambled, they can be added to the mixture.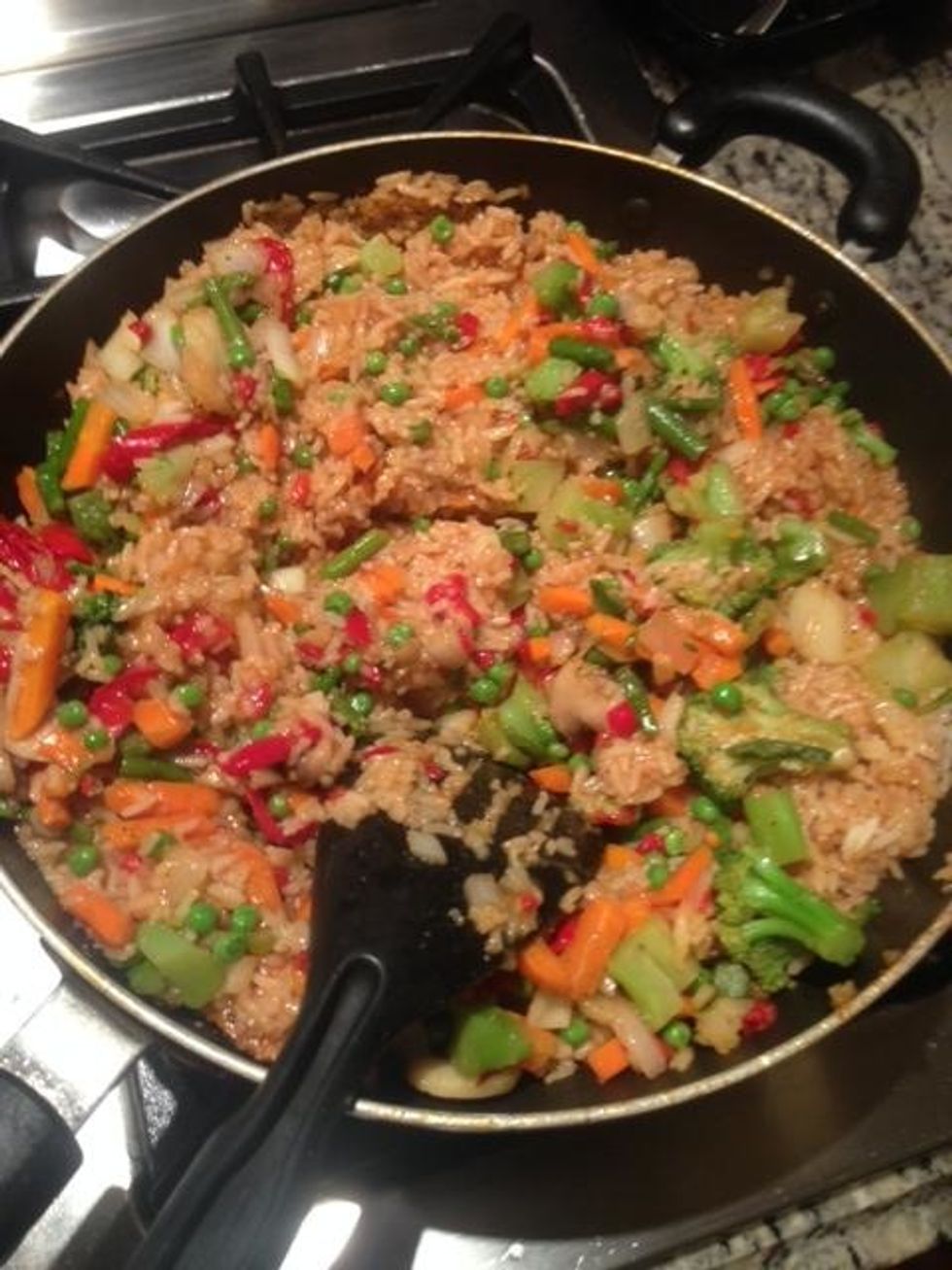 Pour rice in first and let it cook for about 2 minutes. Then add all other ingredients. Add scrambled eggs.Add garlic butter and soy sauce. Mix on medium heat until rice has made a brown color.
1/4c olive oil
2.0 eggs
1.0lb grilled chicken
1/2lb grilled shrimp
1/2c onions
1/2c green pees
1/2c brocoli
1/2c white rice
1/4c carrots
1/2c red peppers
3/4c soy sauce
2.0Tbsp chopped garlic
3.0Tbsp butter