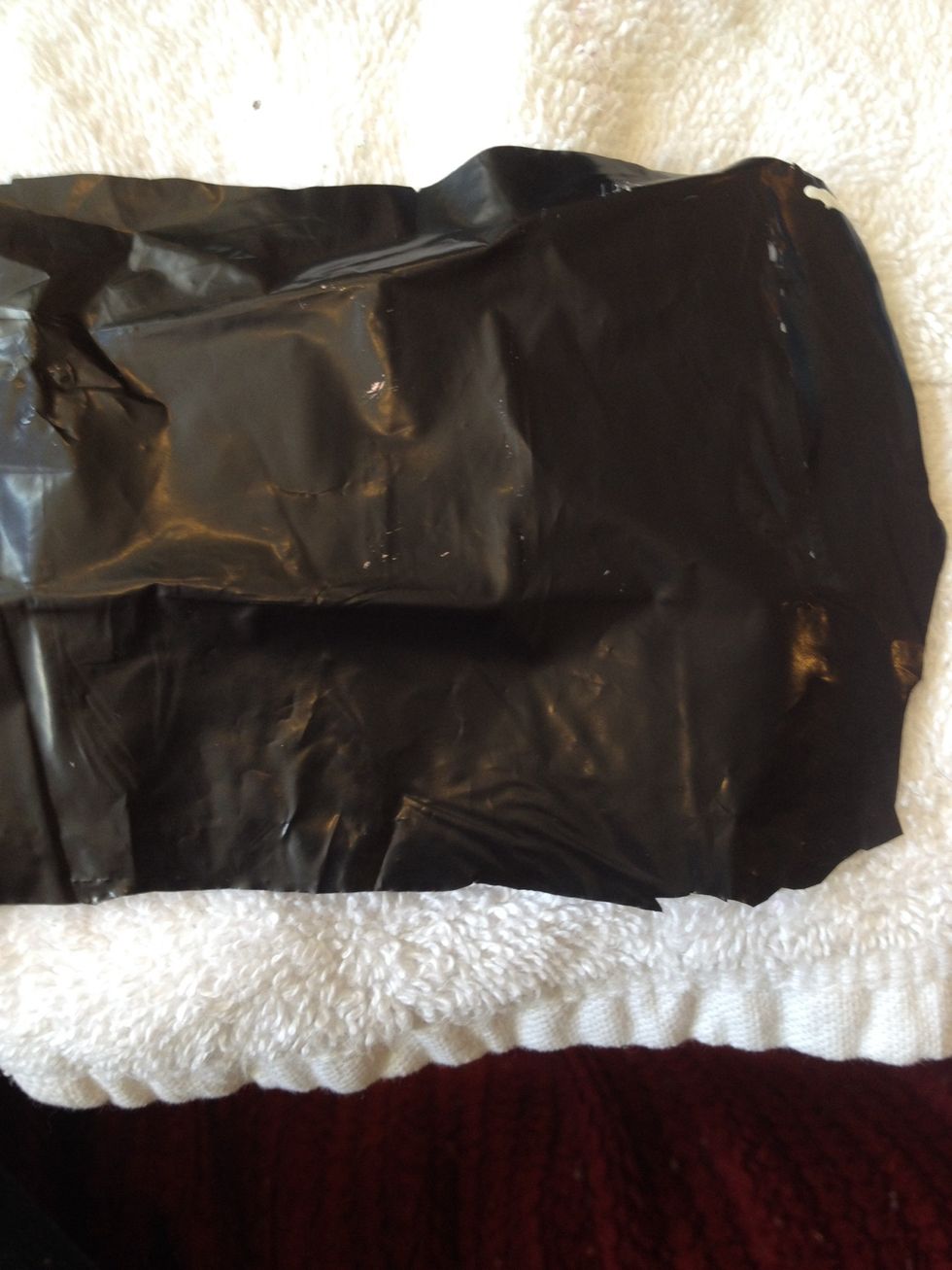 Take your bag and cut it into a semi square.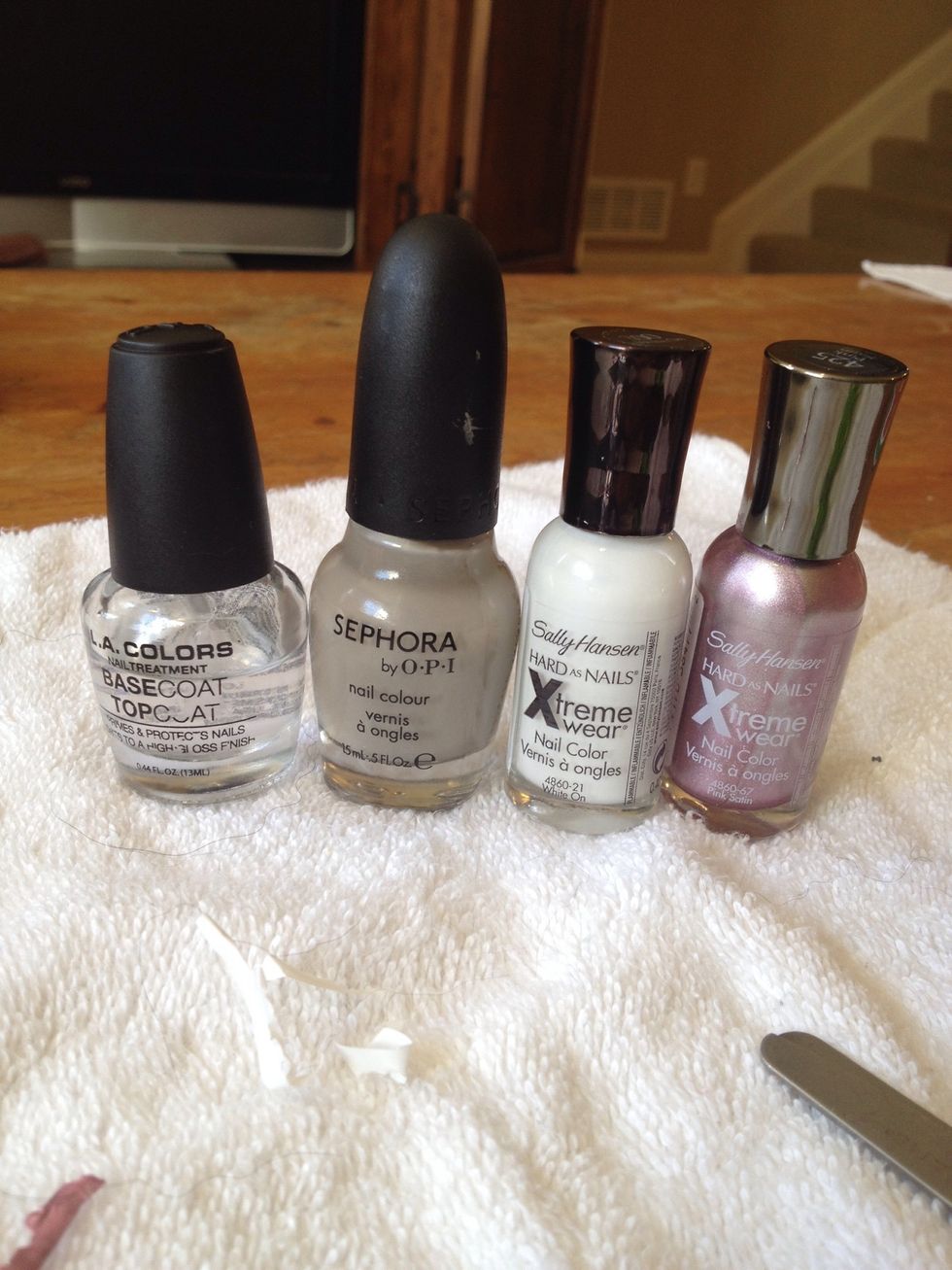 Take your 3 COLORS
Paint on a semi square for all three colors. You want to let this dry for about an hour or two.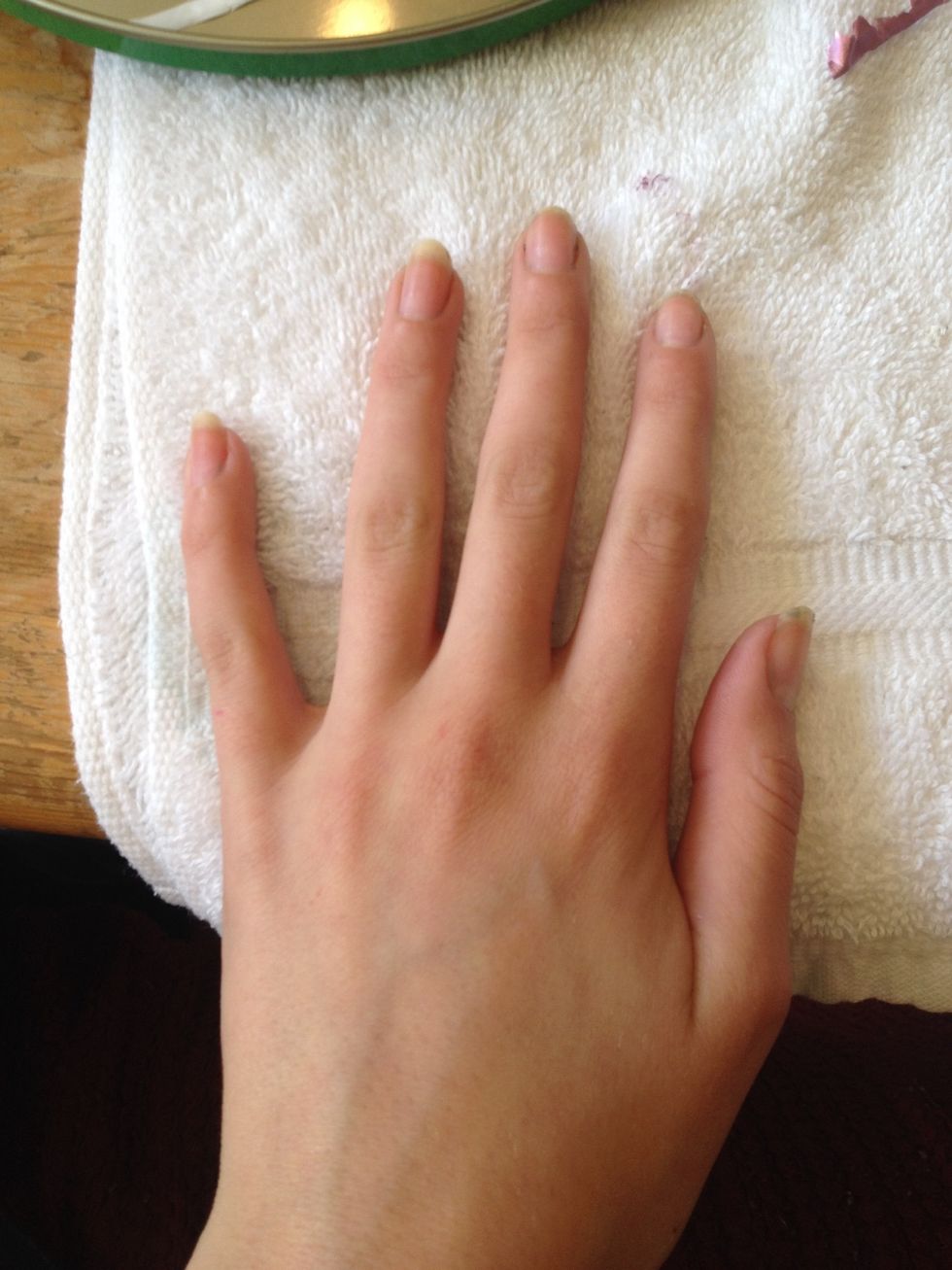 Take you nail polish remover and take off any nail polish.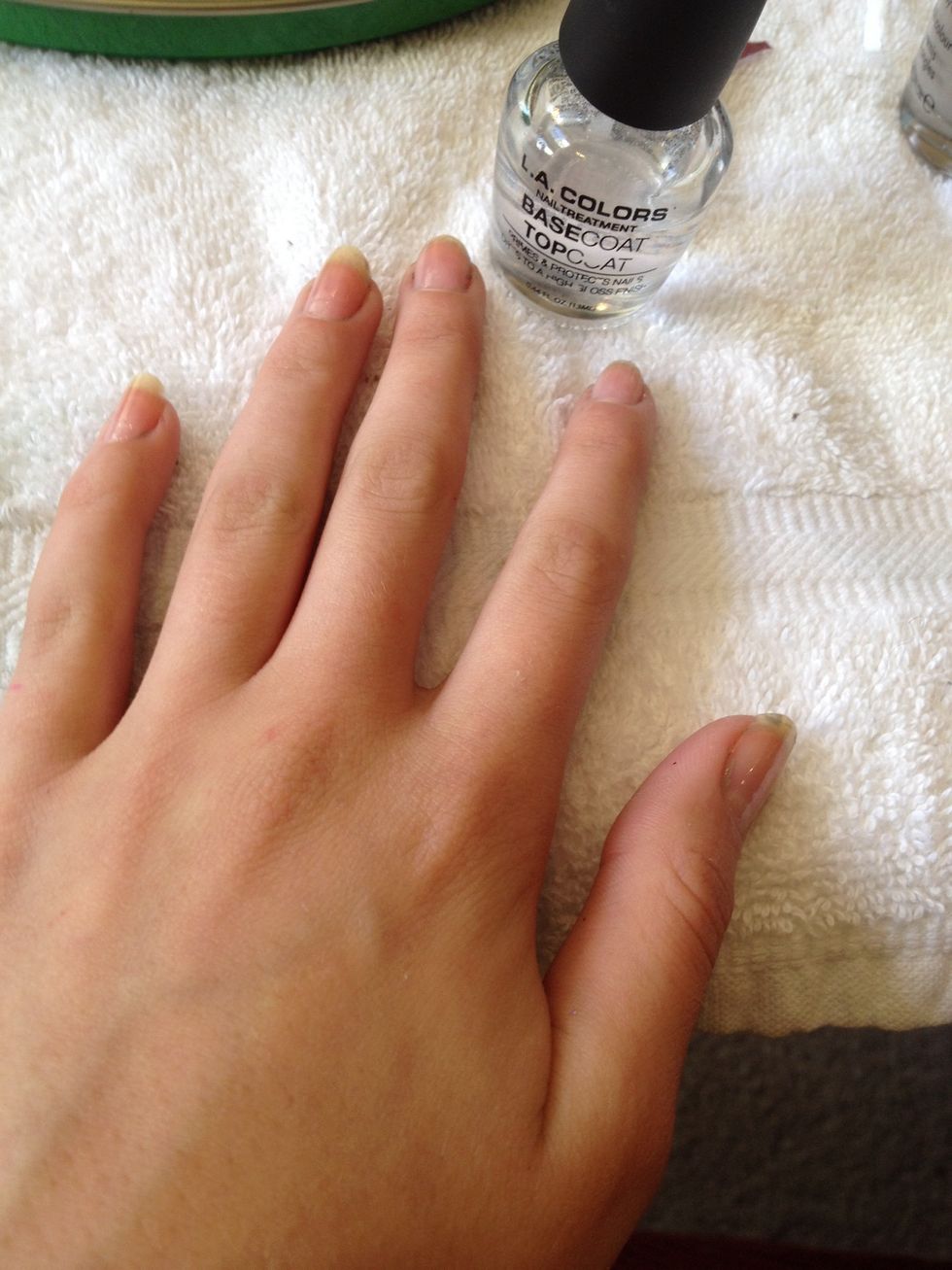 Put on your base coat.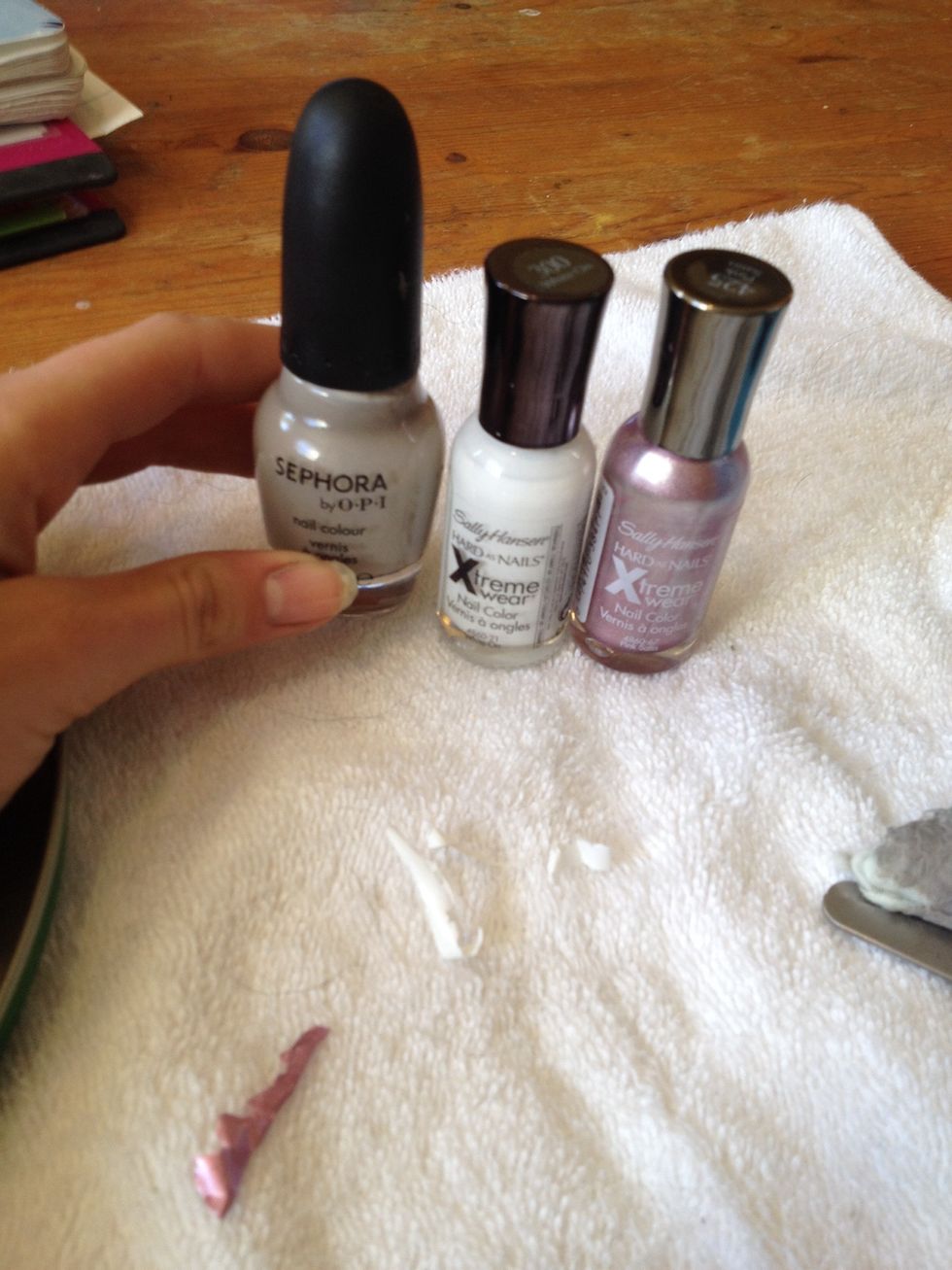 Take one of your 3 colors and put on one coat on all your nails.
...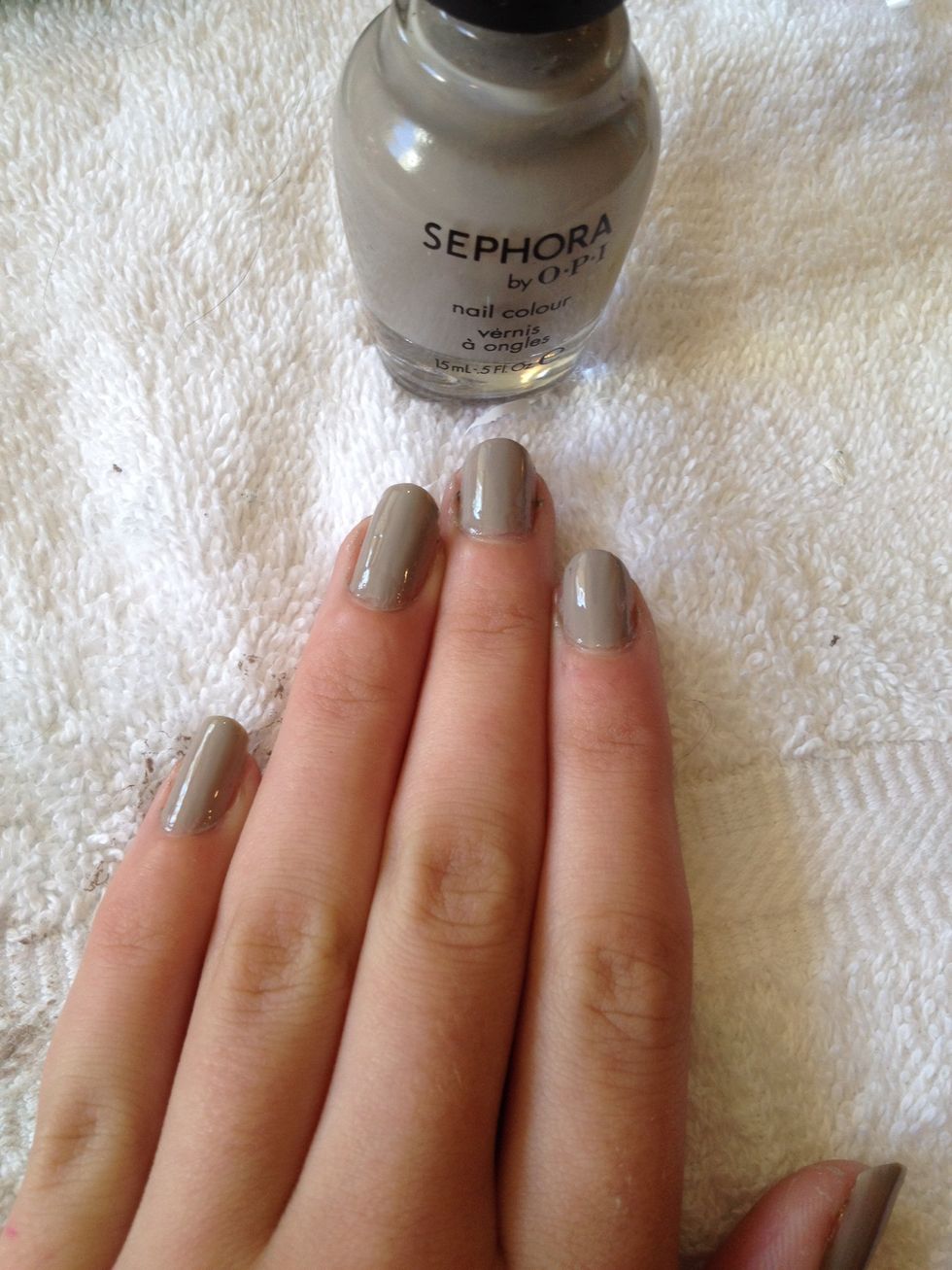 After your 1st coat dries..put another coat, you want to put on 2-3 coats depending on the color.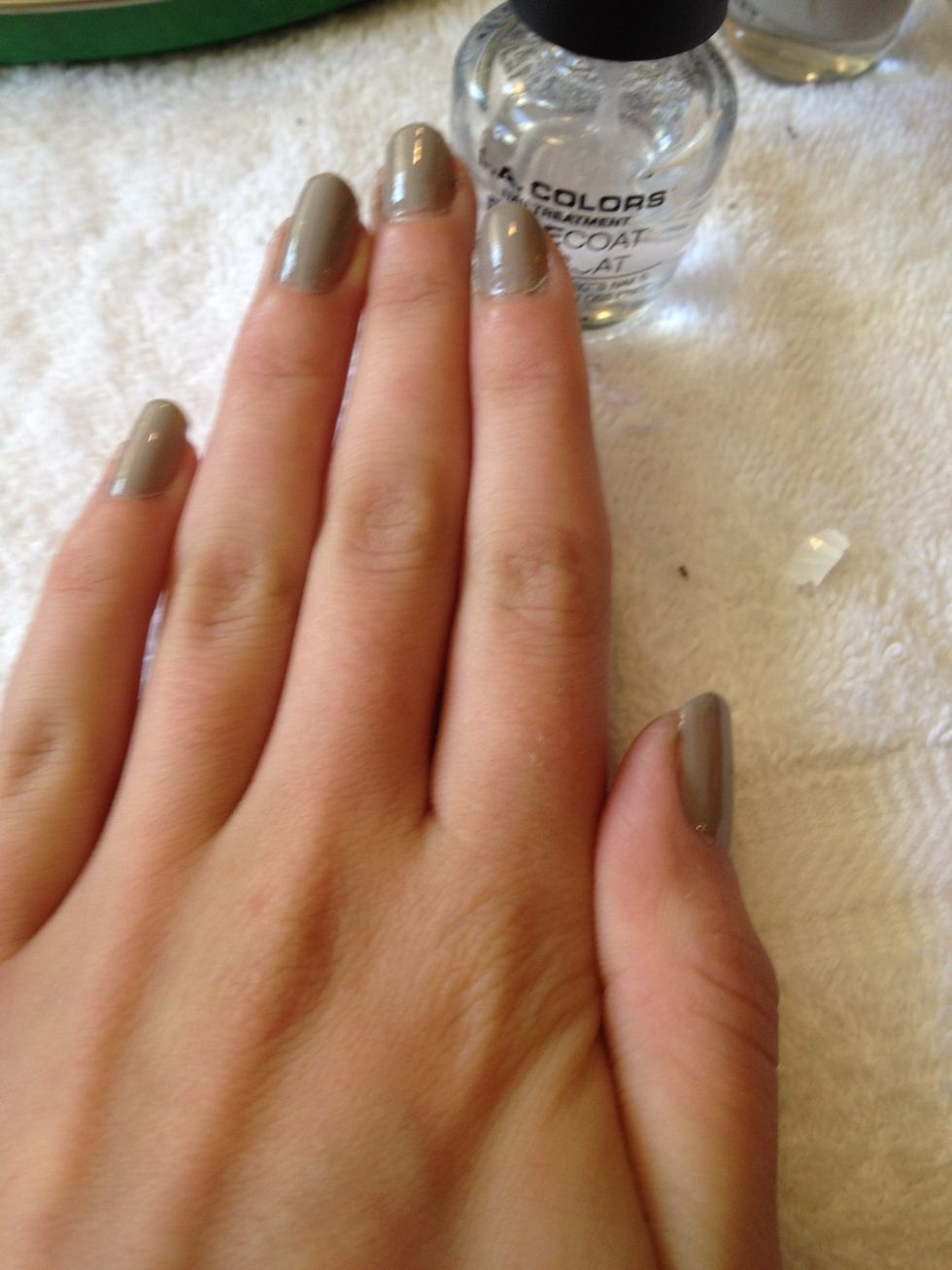 LET YOUR NAILS DRY! Then put on your top coat on all your nails, except the one you want to add the design on.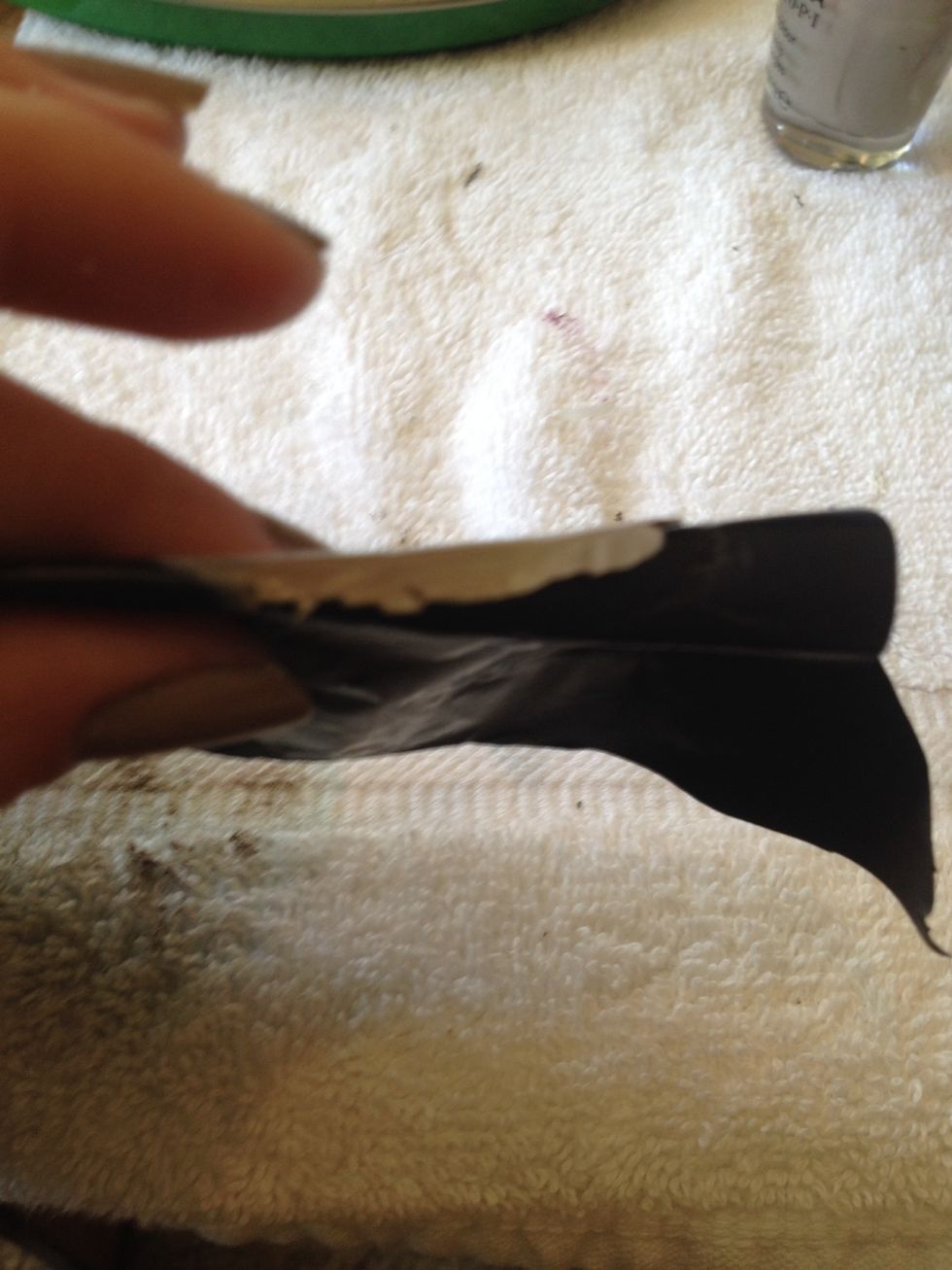 After the polish has dried on the bag CAREFULLY work the nail polish off the bag until it is a full (semi) square thing.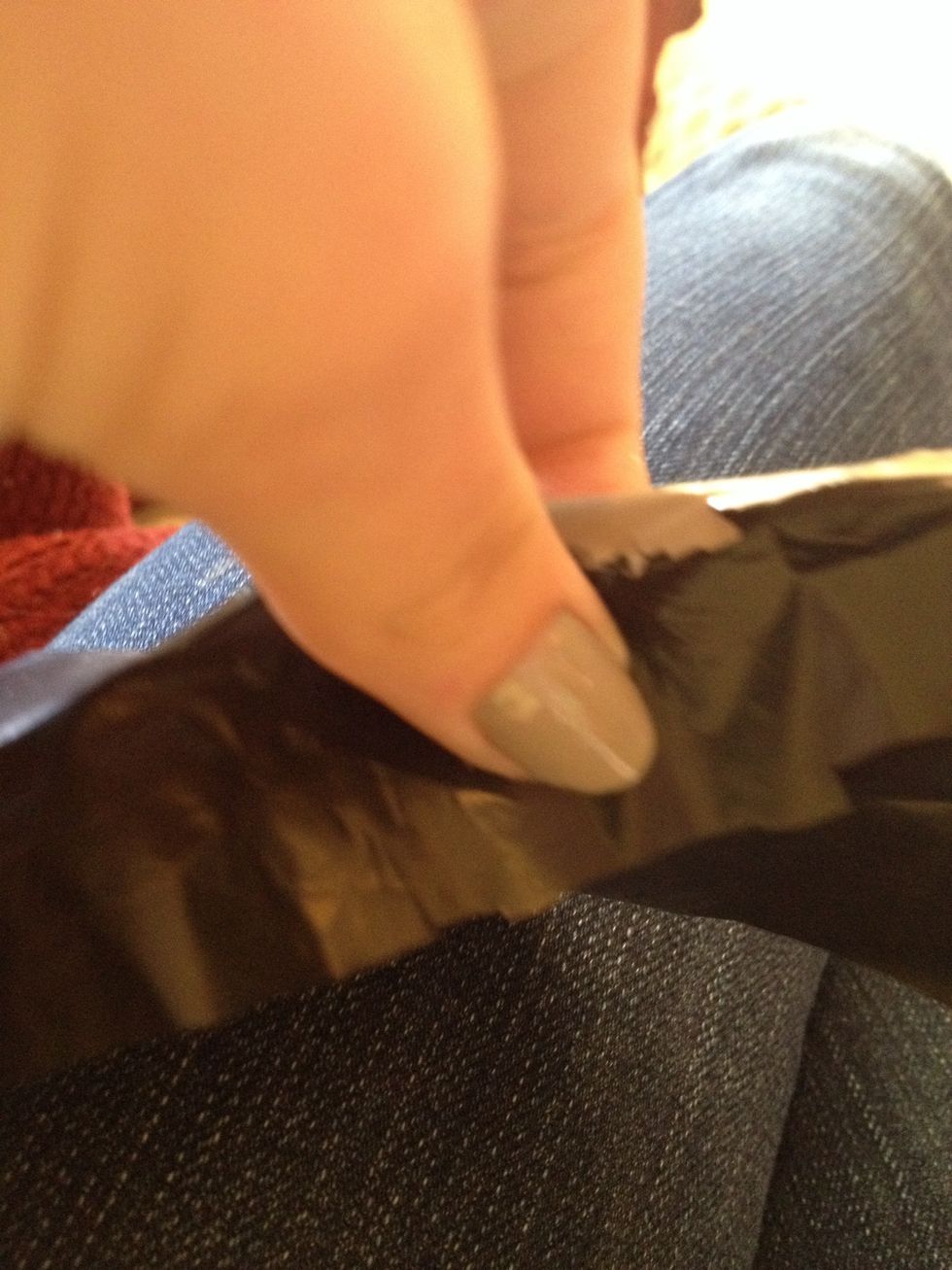 Peel off slowly!
Then, cut up your dried polish into strips not to big about the size of 2 toothpicks.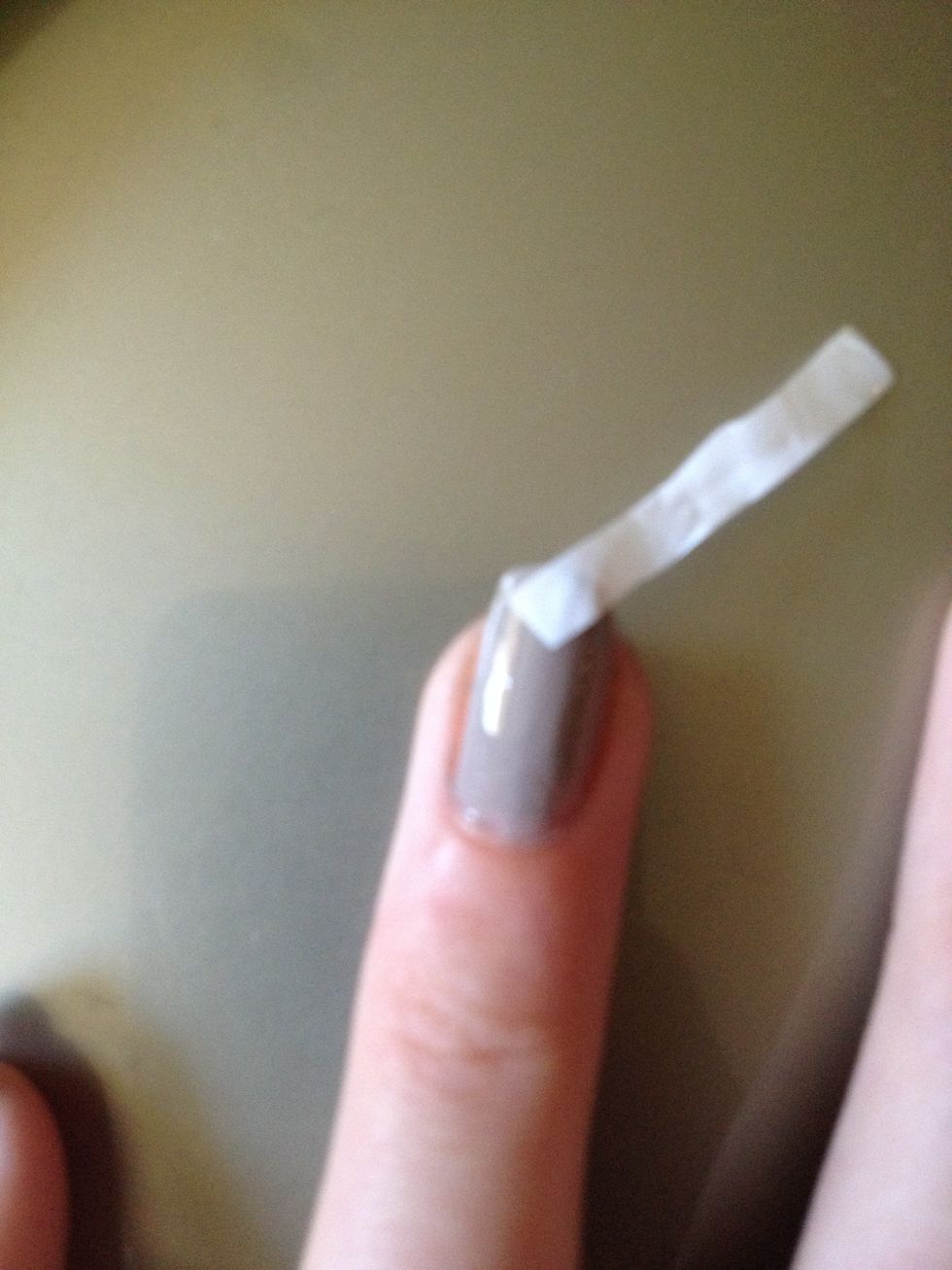 Add your first strip like so.....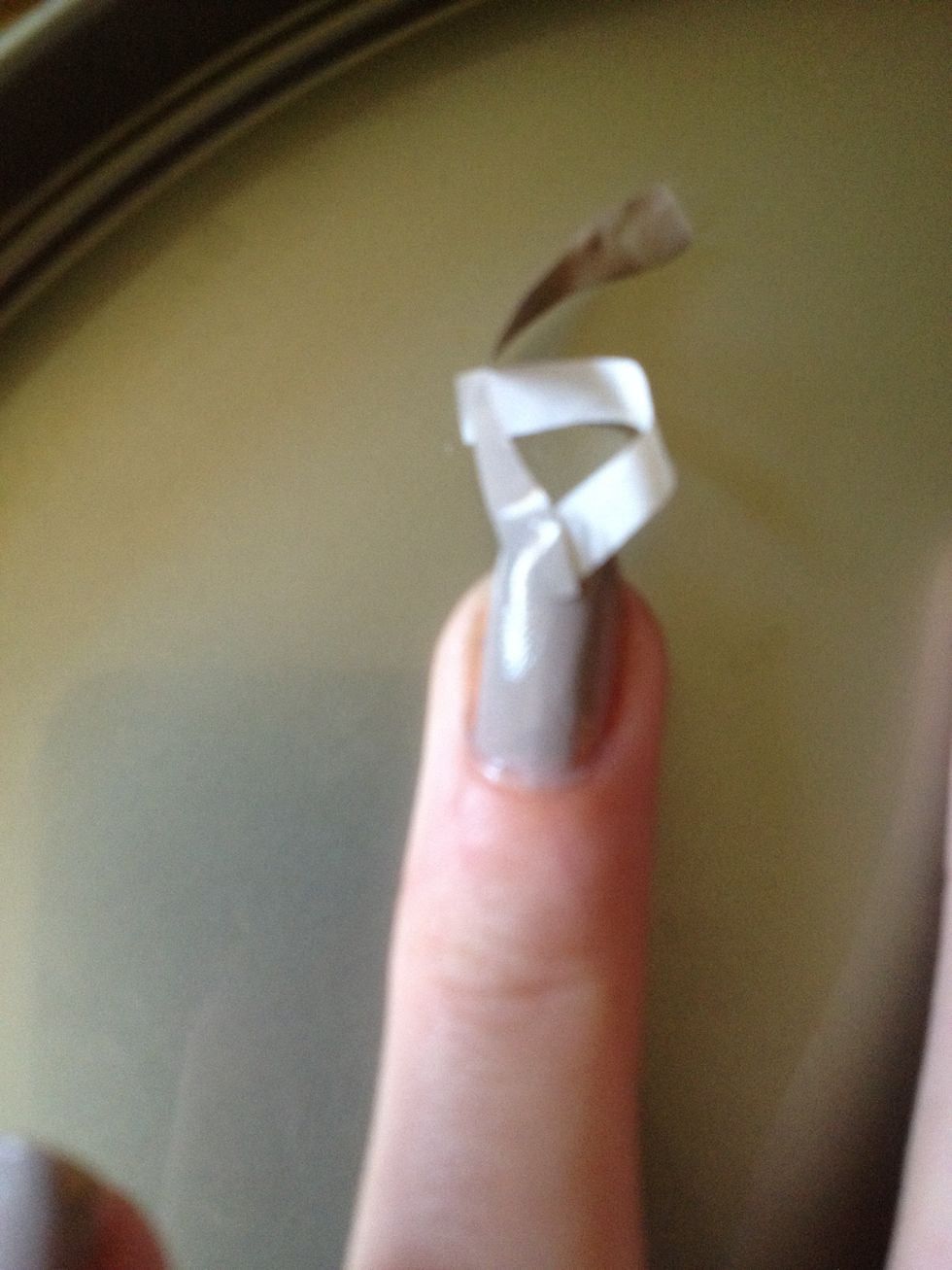 2nd strip like so.....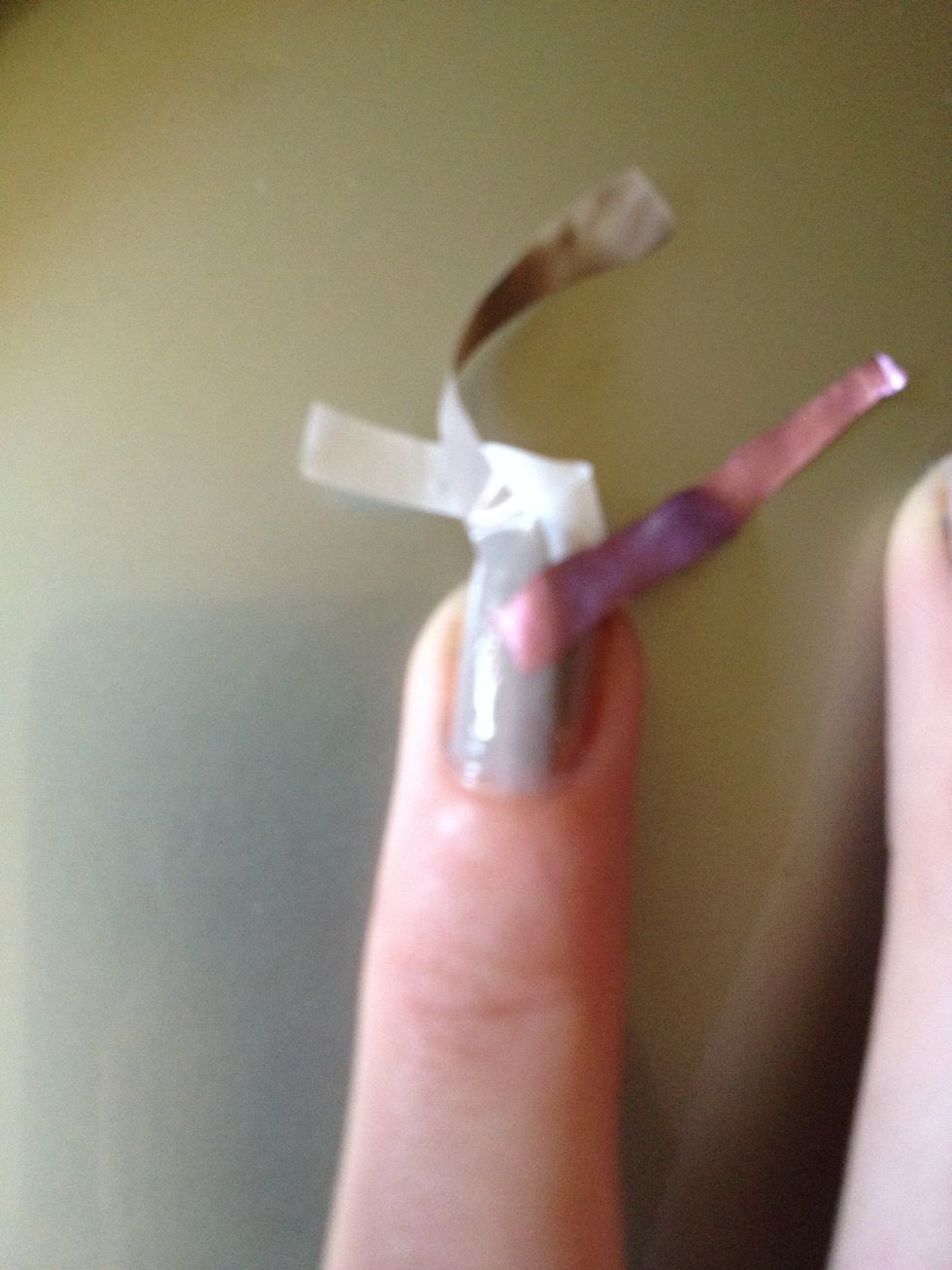 3rd like so... Do this for your whole nail switch out all 3 colors.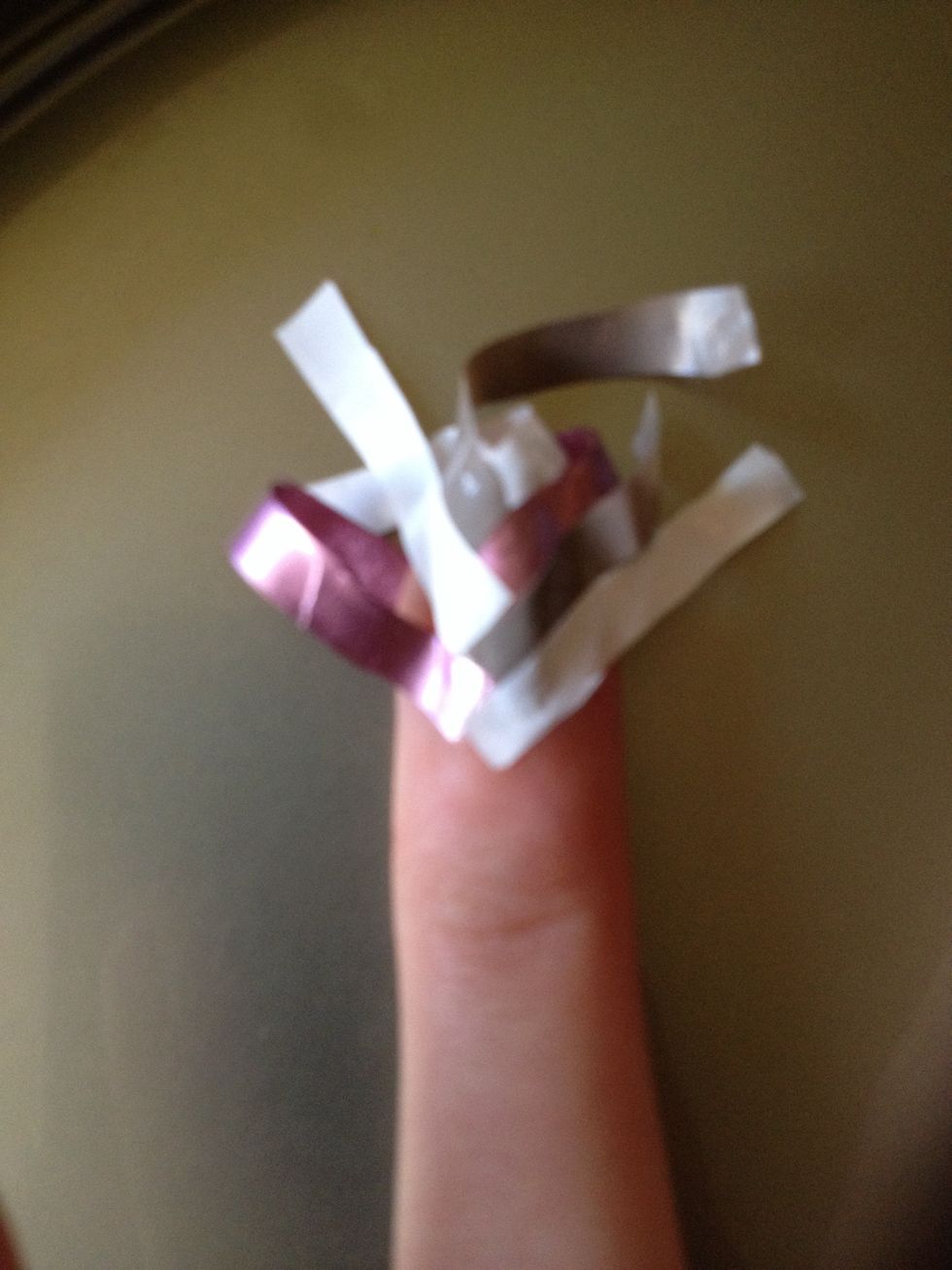 At the end...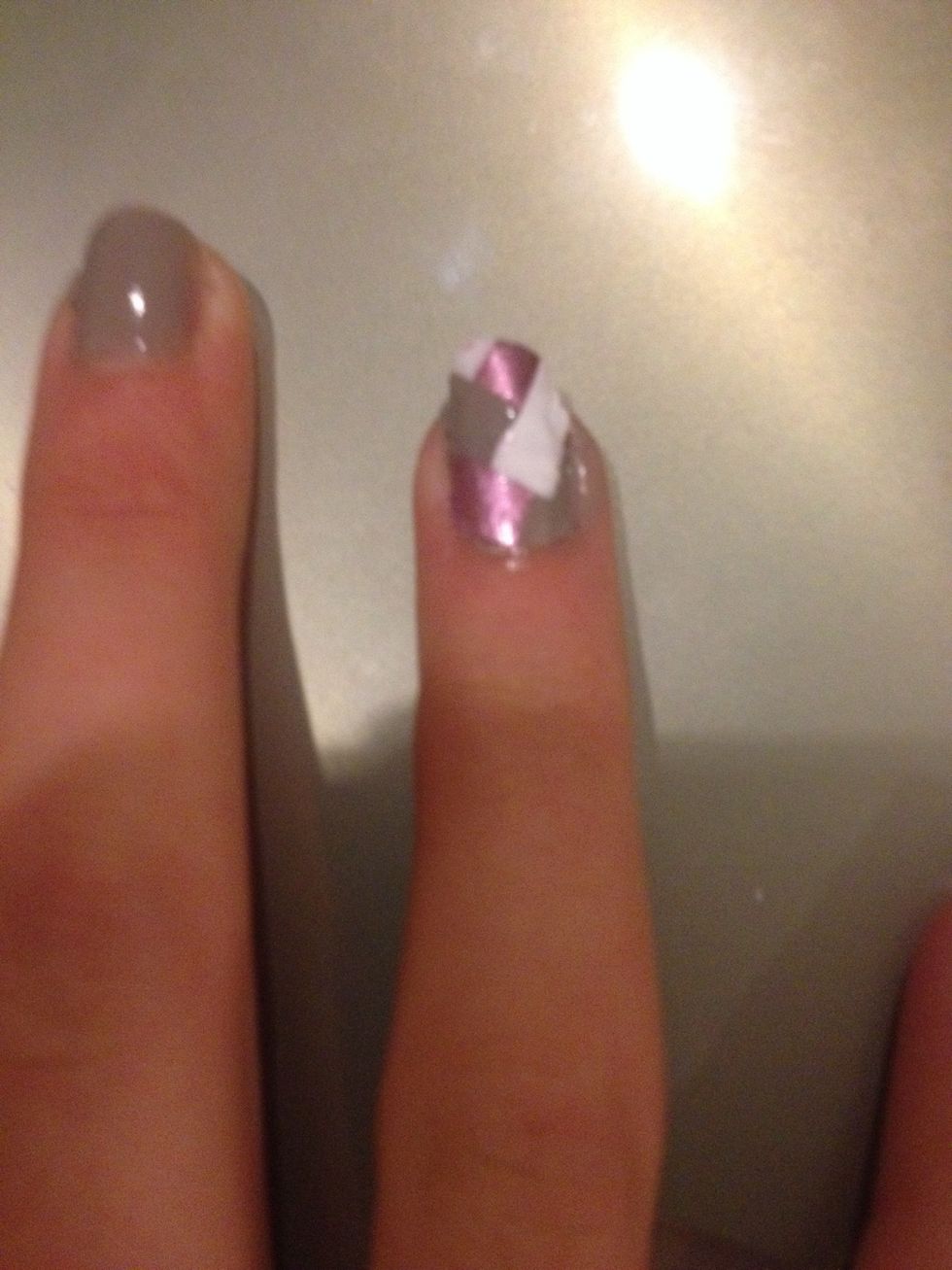 Take the scissors and cut off all the excess strips. Clean it up, make it look neat.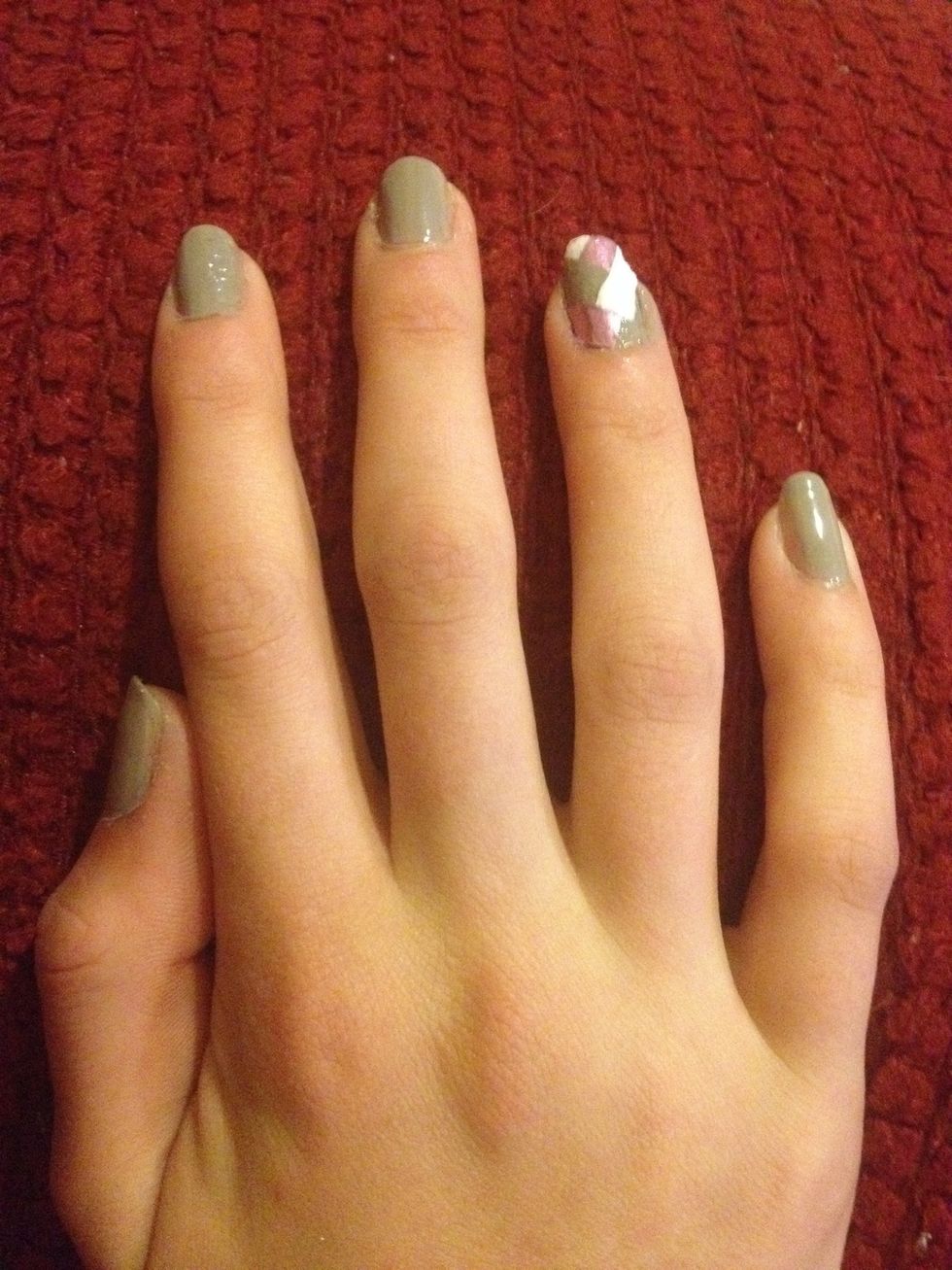 Add a double top coat, and your done!!! Comment if you need help at any point I will be happy to help!!!
Ta da!! Enjoy:)
Please make sure to request more guides, I need ideas! Also please check out my other guides, and ❤️ it up! Thanks Makena💕
3.0 Bottles of Nail Polish
Small square of a plastic or garbage bag
1.0 Nail Scissors
1.0 Top coat nail polish
1.0 Base coat nail polish