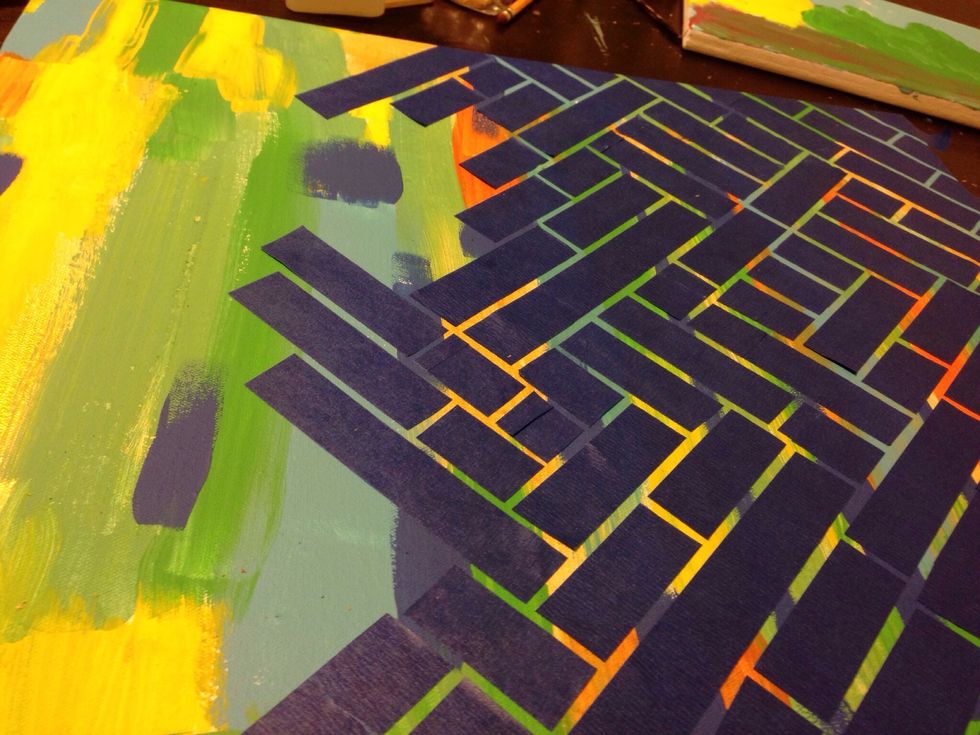 Start by making random strokes of different color paint in the same direction. Next, cut strips of painters tape and lay geometrically across canvas.
Make sure your strips of tape are the same width apart from each other.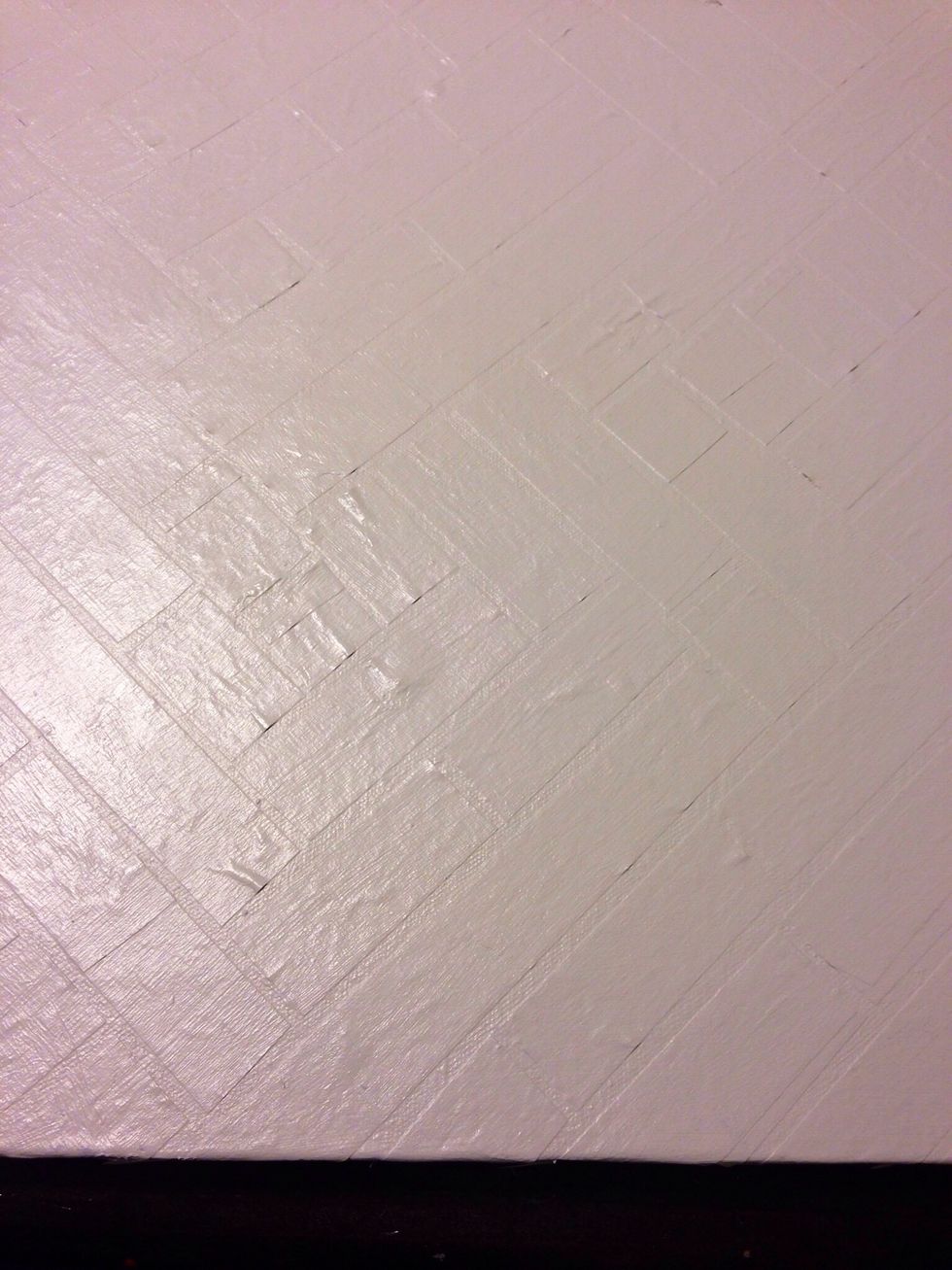 Once the tape is secure, cover the entire canvas with a contrast color not used in the original foundation.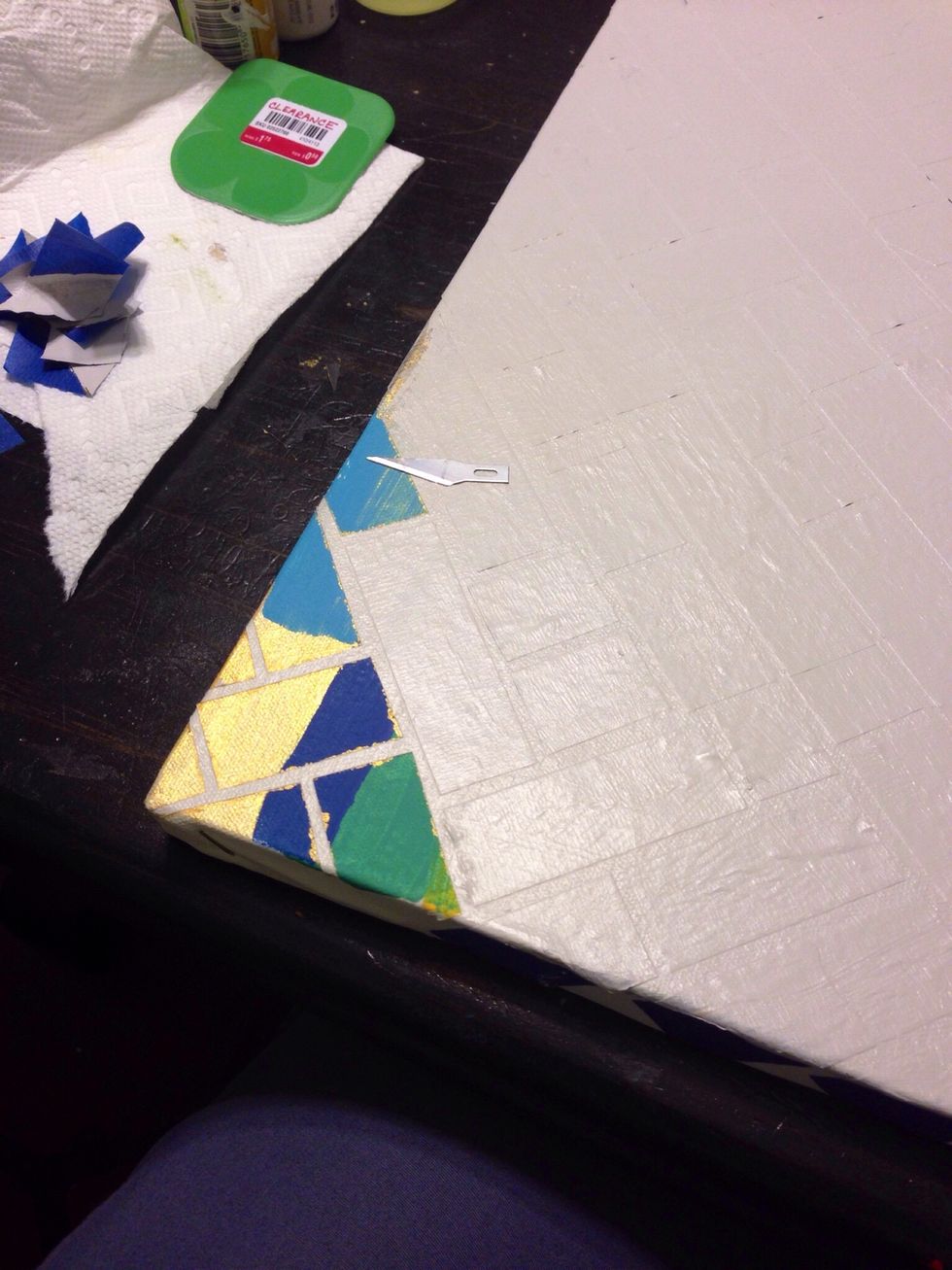 Once dry, carefully peel off each strip of tape. Let dry overnight, ensuring the paint is completely dry. I used a razor blade to help pull up clean lines.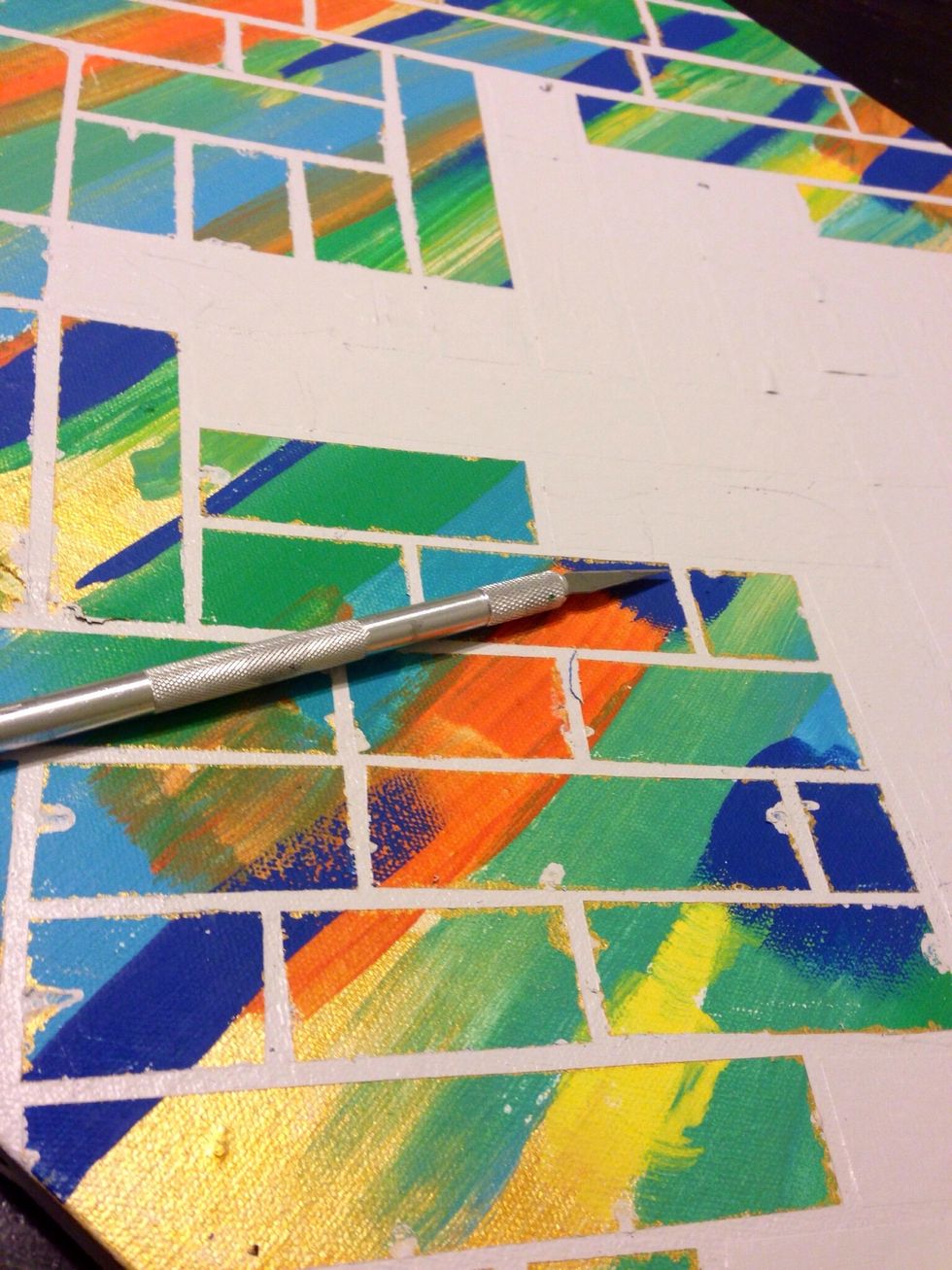 The white paint bled some onto the base colors, so I used the blade to scrape off excess and also kept the paint colors handy for small touch ups.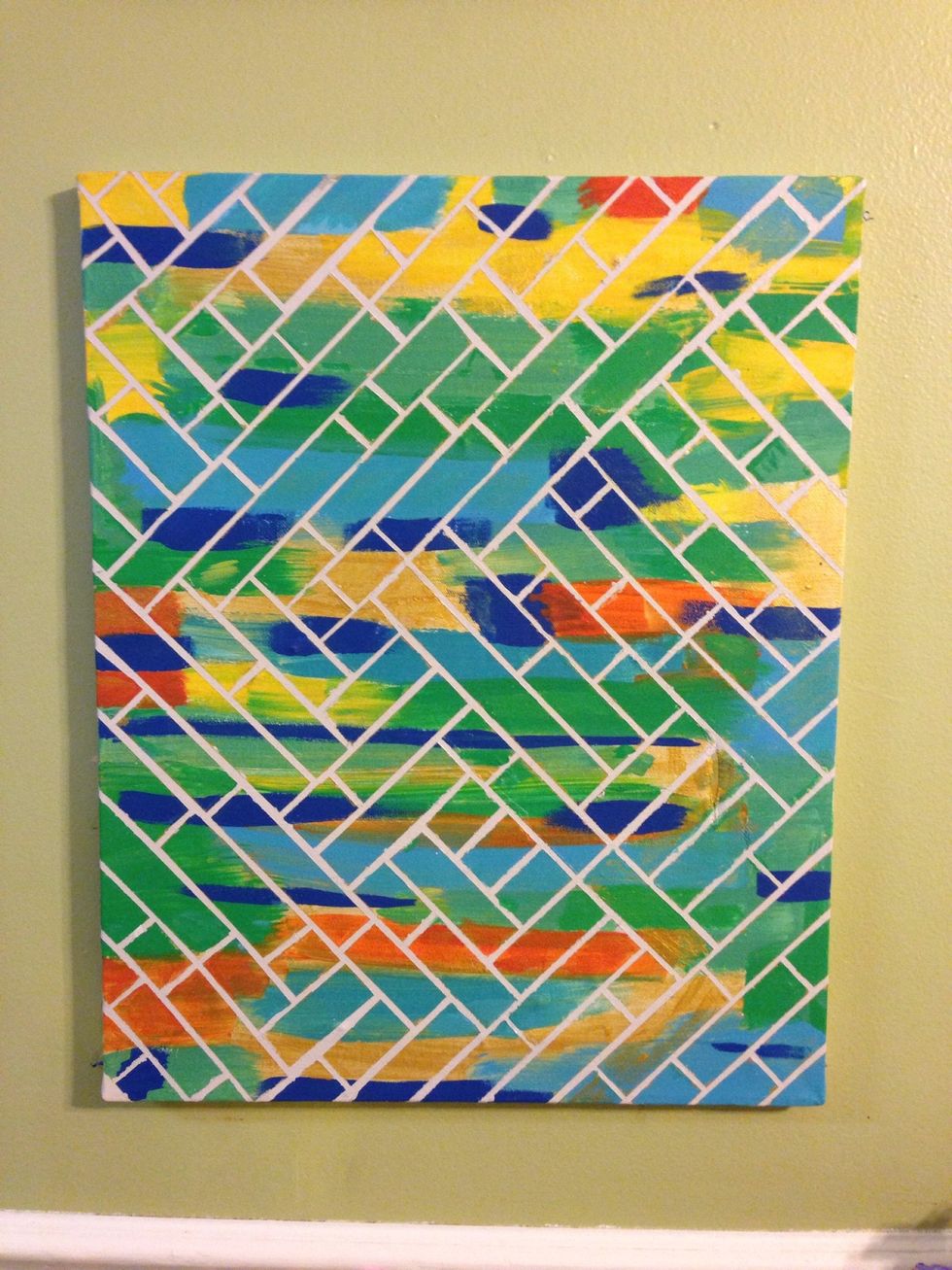 The finished product!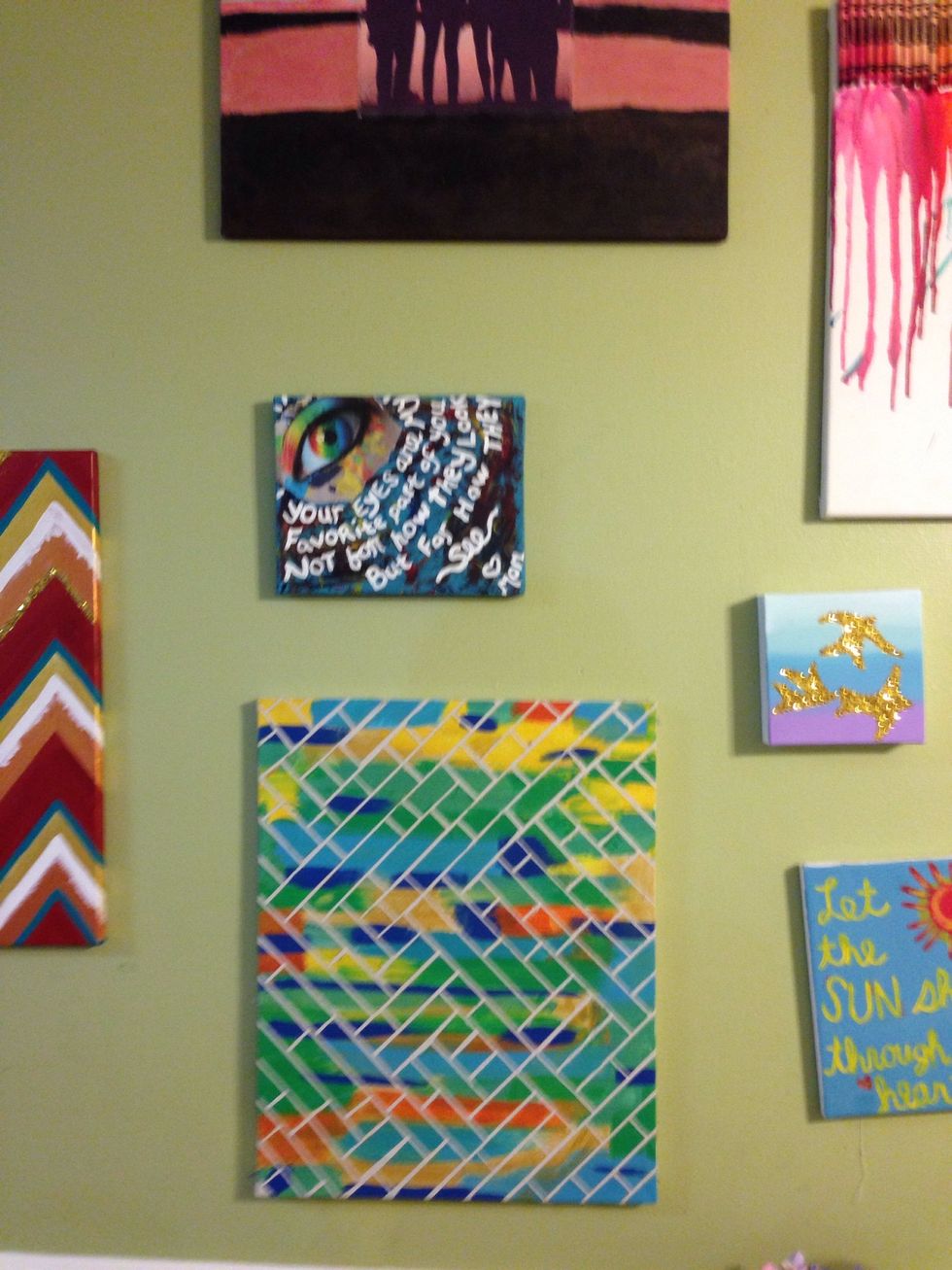 Added to my wall of art!
Acrylic Paint
Canvas
Blue Painters Tape
Razor blade