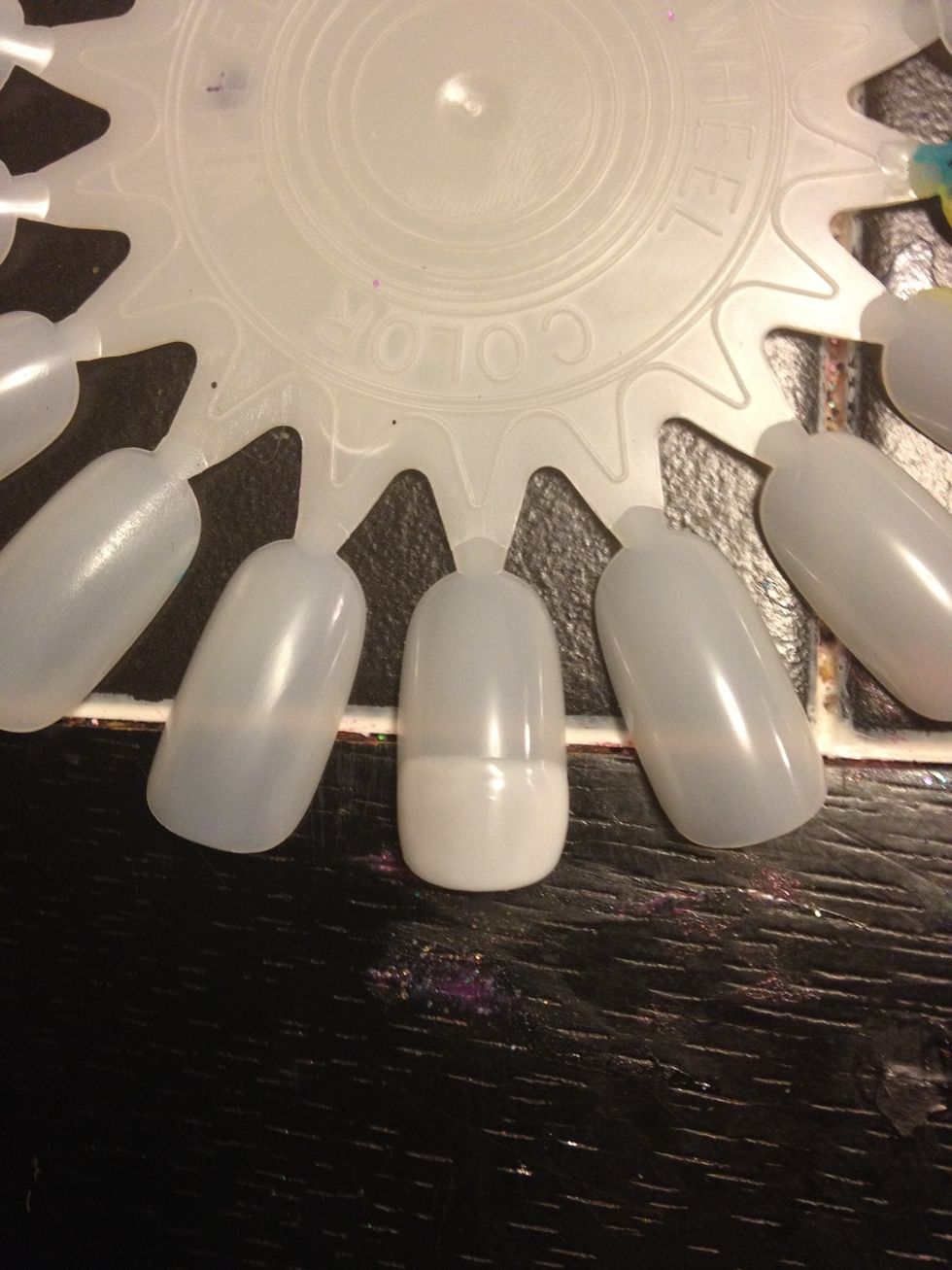 First start out with a white tip. This will be Hello Kitty's face. Be sure to take a Striper across the top to make sure it is straight :)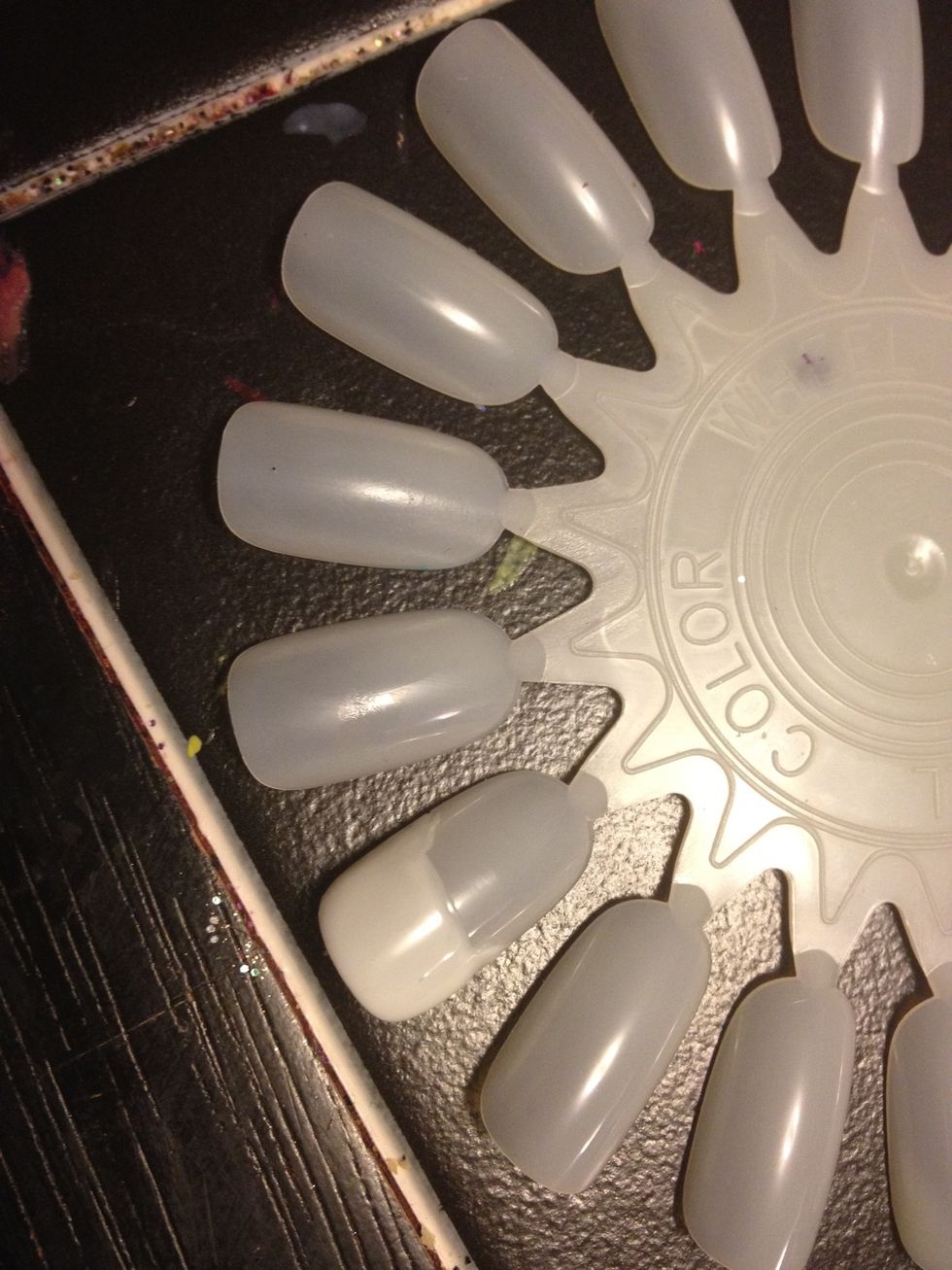 Next add two small ears on the side 🐱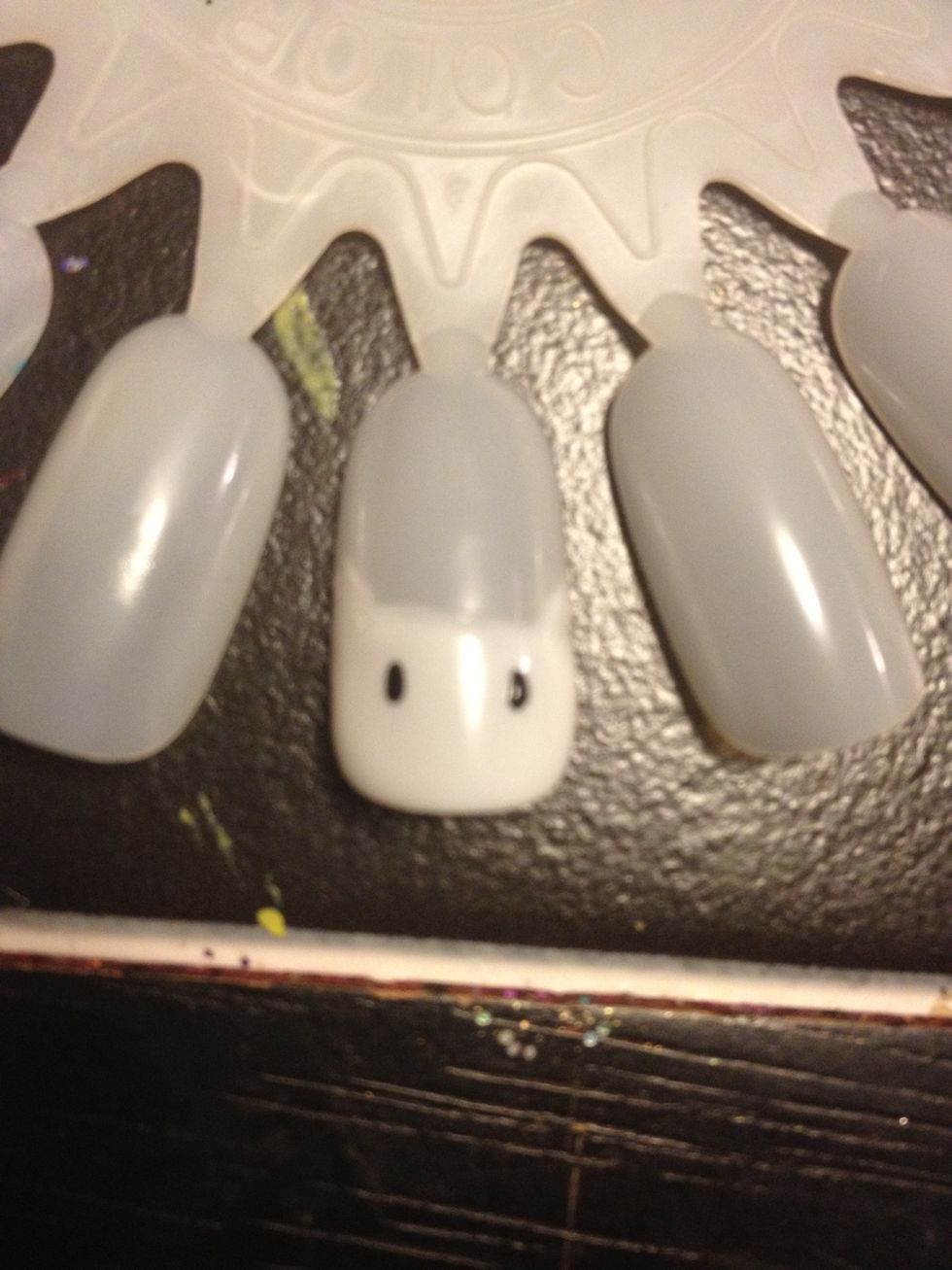 Next add two small black eyes, be sure to make them vertical, her eyes are not circle shaped.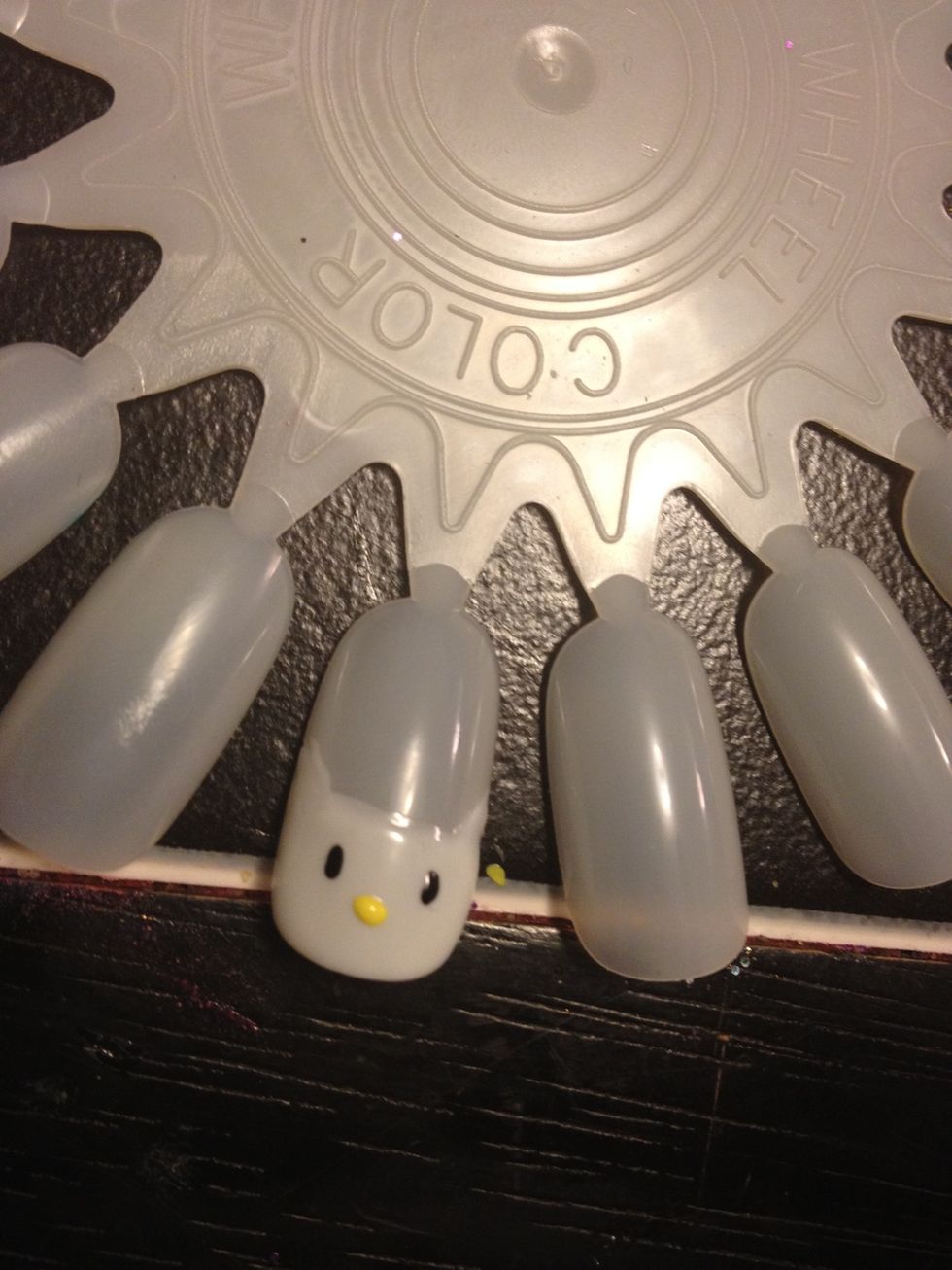 Next add a little yellow nose :)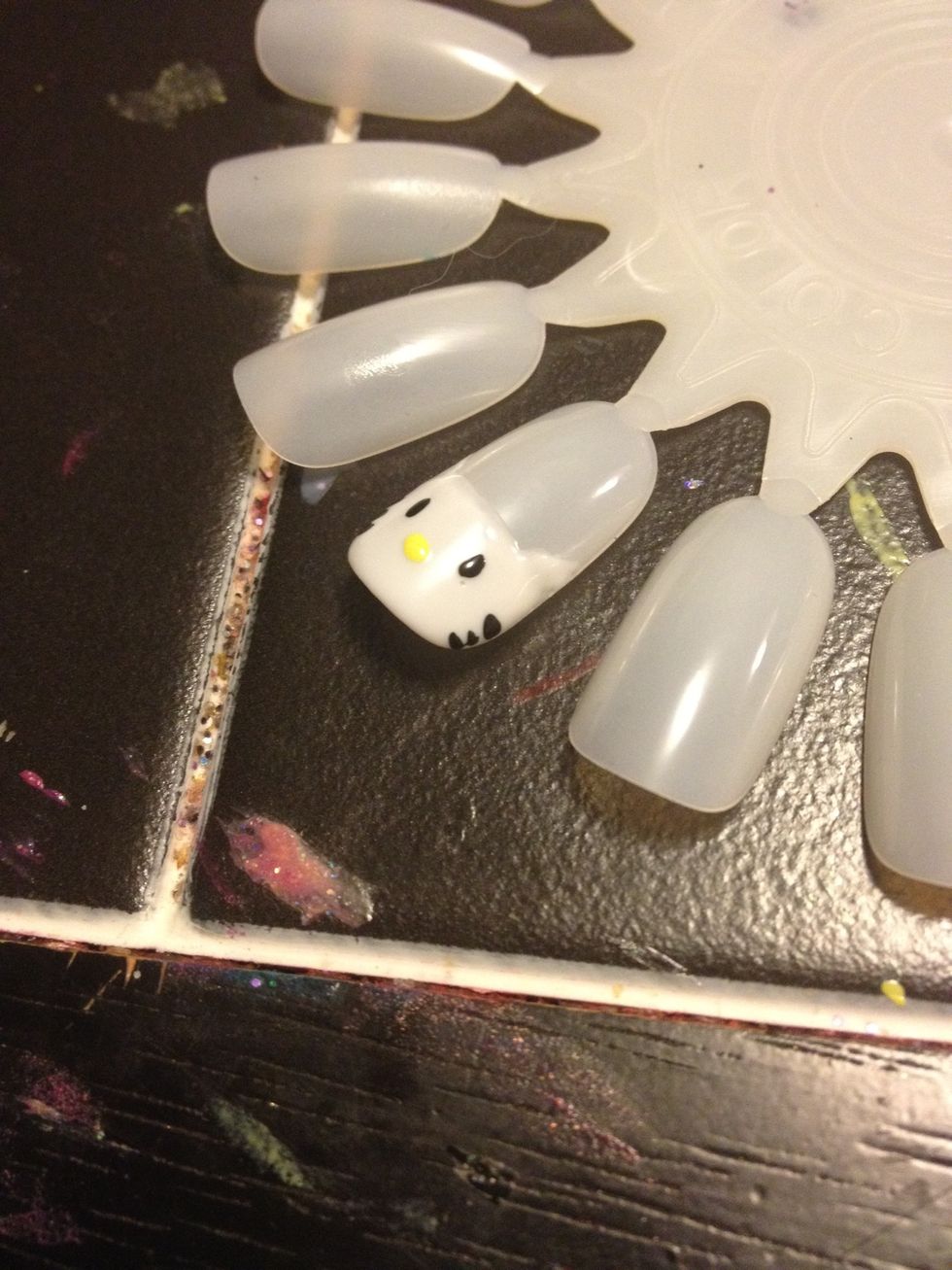 Take a Striper and add 3 little whiskers on each side :)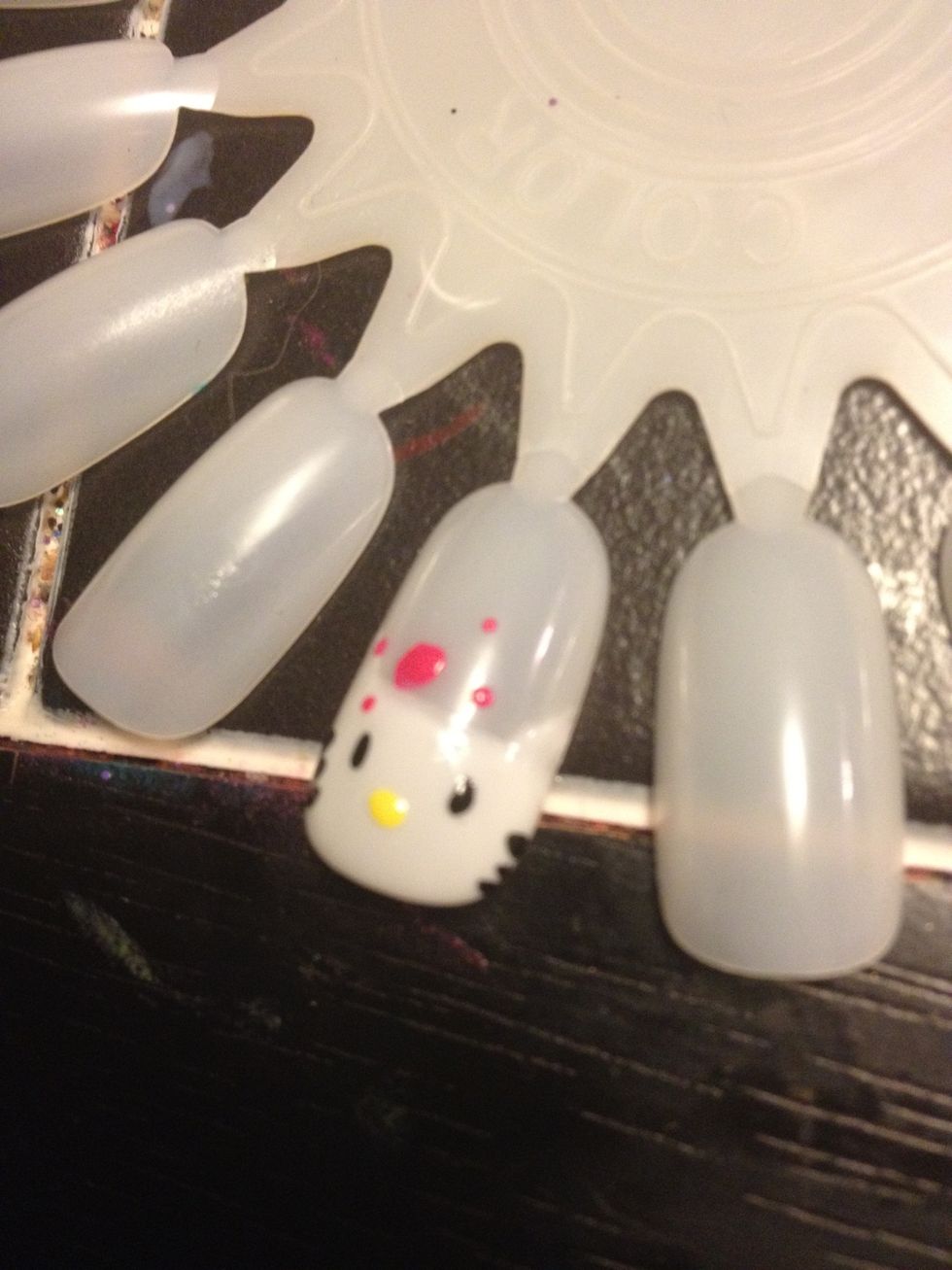 Now on to the bow. It can be difficult to place the now. Add a medium sized dot in the middle and two smaller dots on each side like I have.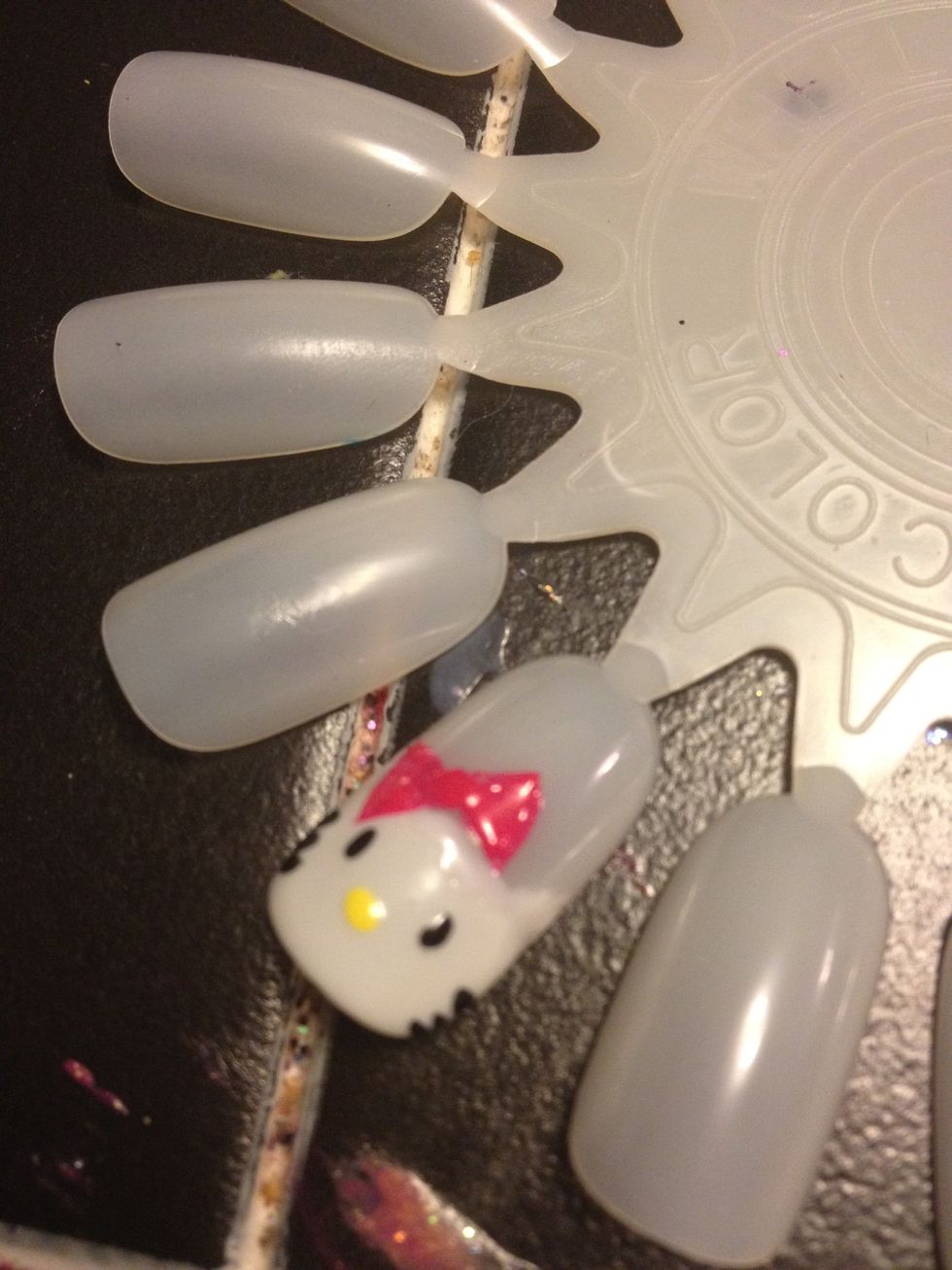 Connect the dots using a Striper and fill in using a toothpick dipped in pink polish.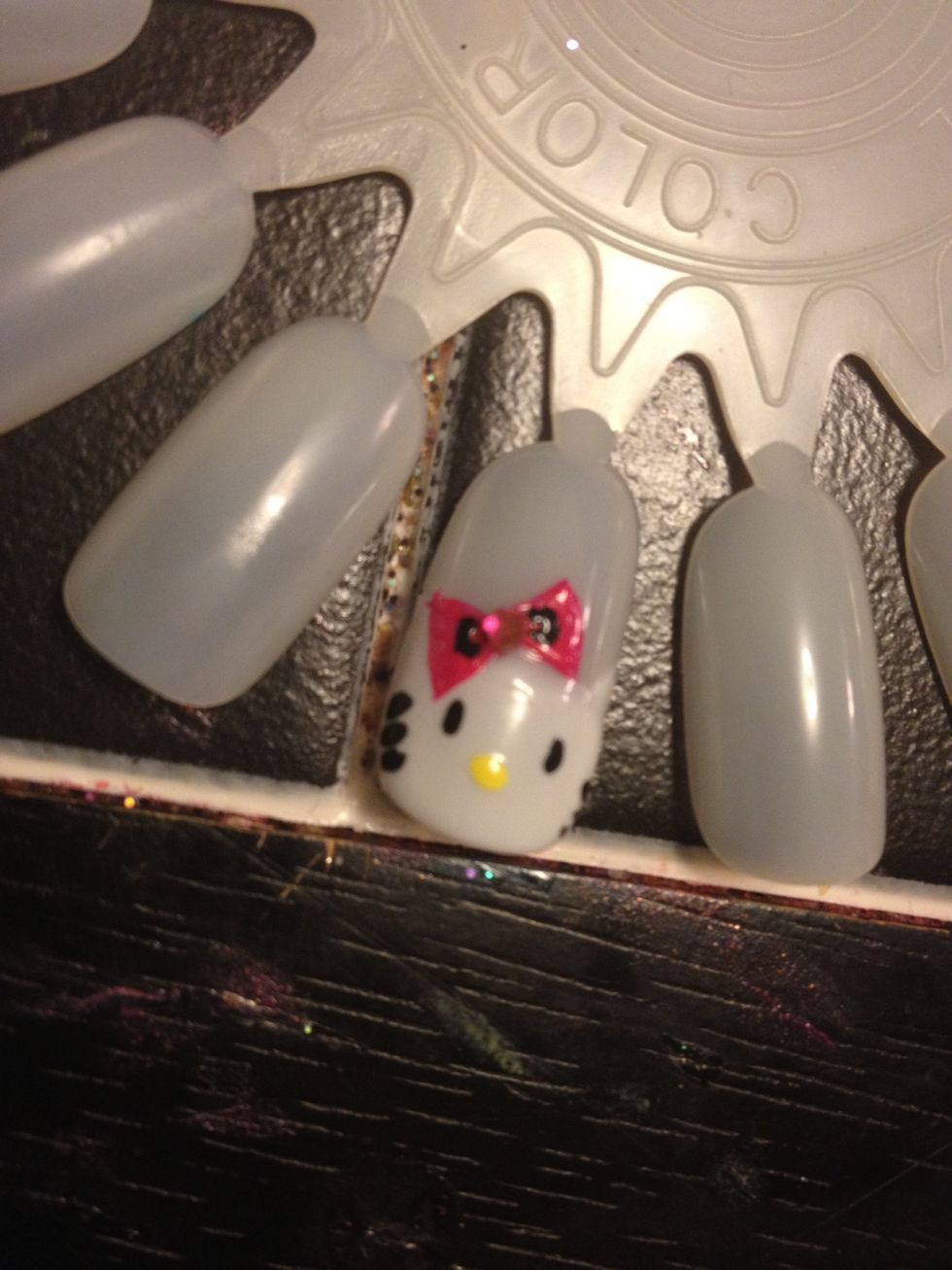 I added a rhinestone in the middle (you don't have to) and add any detail you want to the bow.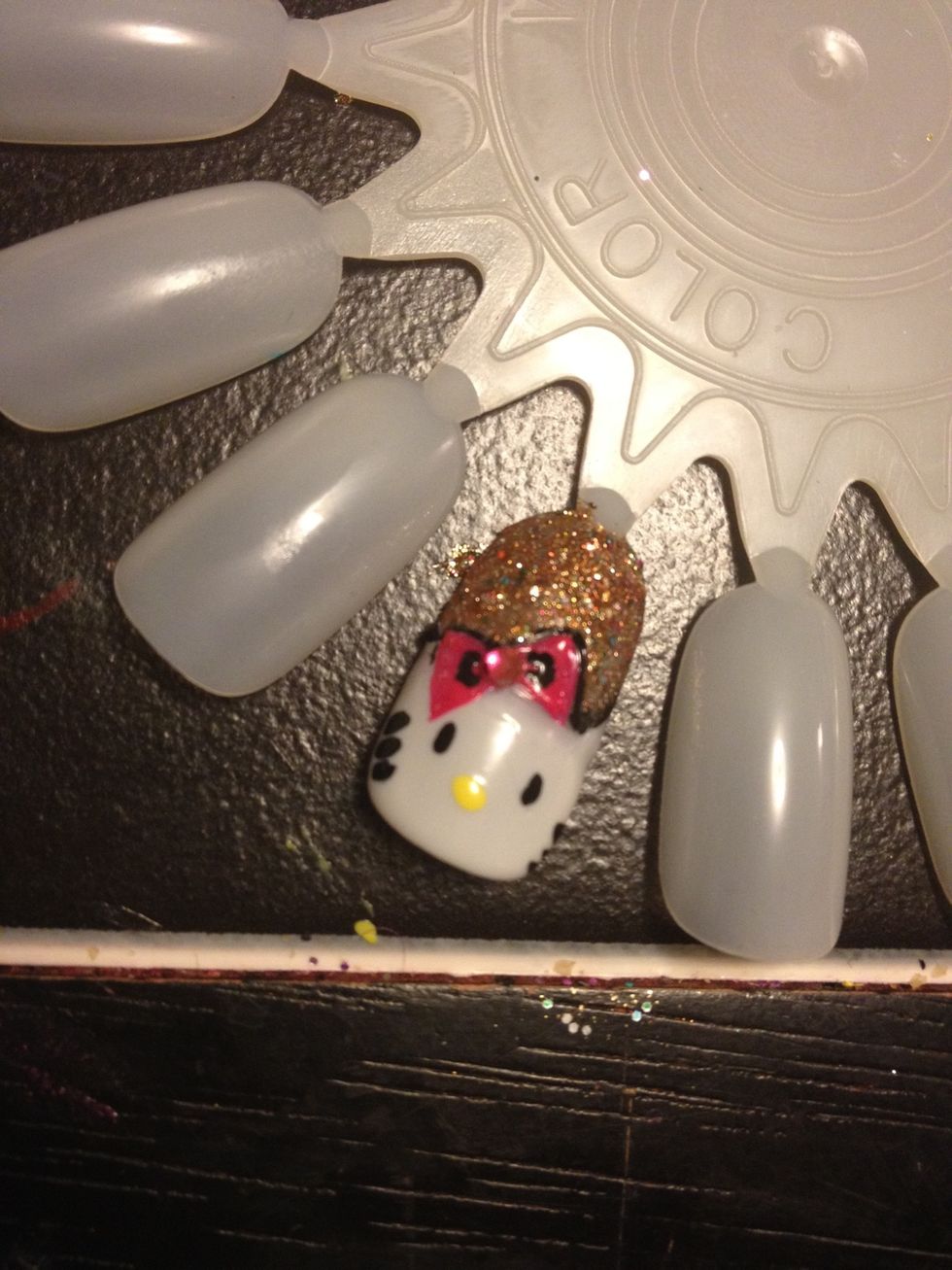 Next you can outline, and fill in the background, or leave it alone. Whatever fits your personal style.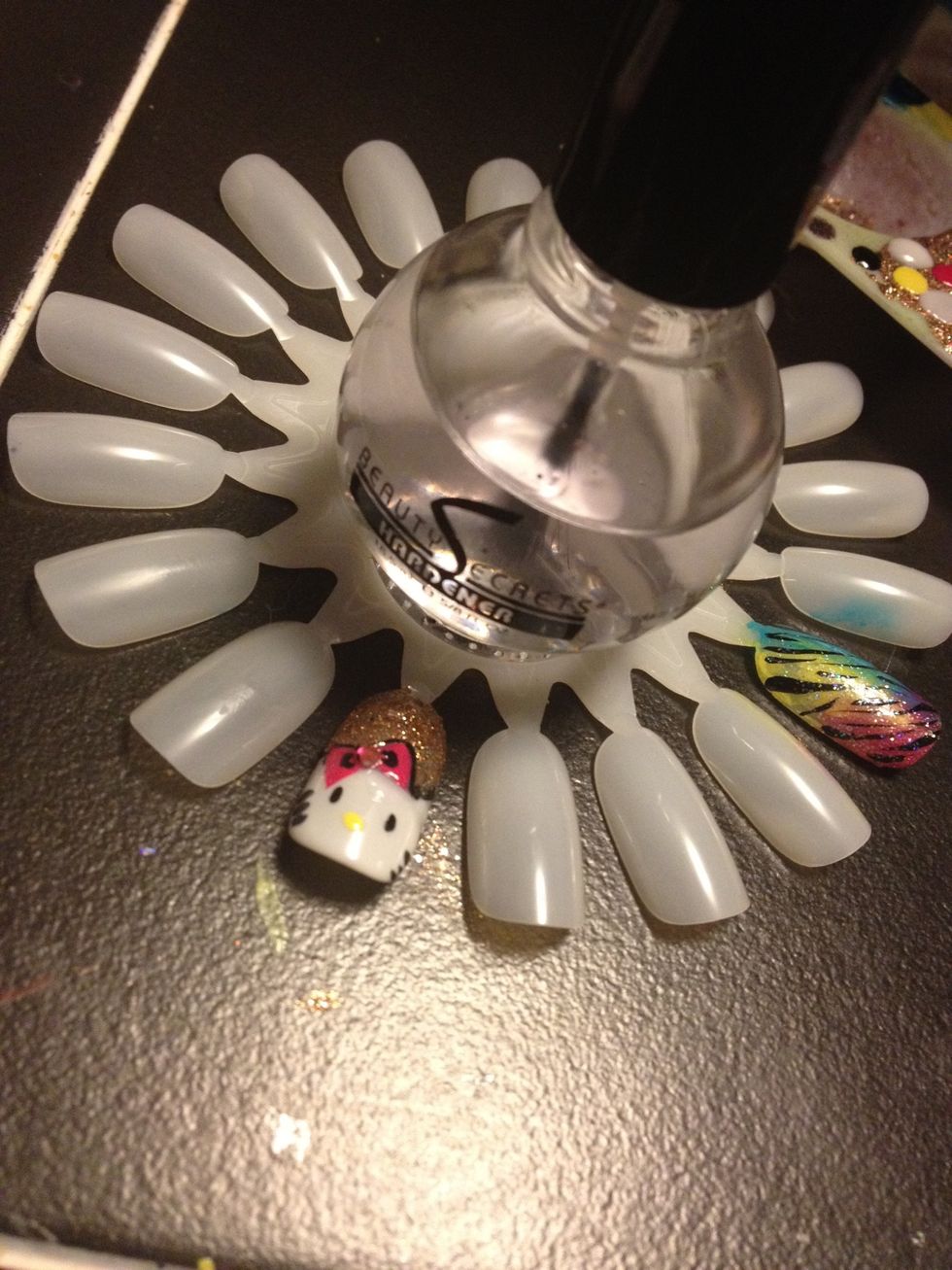 Add a top coat to protect your Hello Kitty, and to add a beautiful shine! And your finished! I hope you have as much fun as I did creating your own hello kitty nails. 💗
1.0 White polish
1.0 Black polish
1.0 Pink polish
1.0 Yellow polish
1.0 Toothpick
1.0 Striper
1.0 Color for background
1.0 Rhinestones optional
Fabulocity By Jessica
Follow my Instagram @fabulocitynails\n\nPlease feel free to request designs and ask questions.