How to make hello dolly squares
These squares are packed with five layers of yumminess- graham crackers, pecans, chocolate, condensed milk and coconut. This recipe serves 16.
30
Preheat oven to 325 degrees F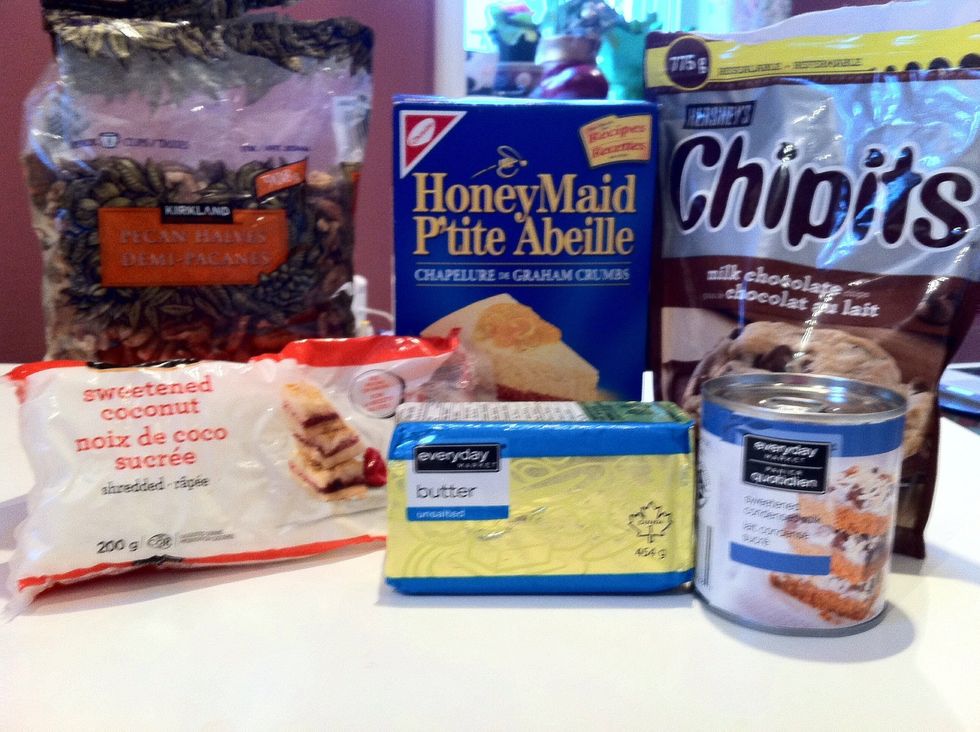 Get out all the ingredients.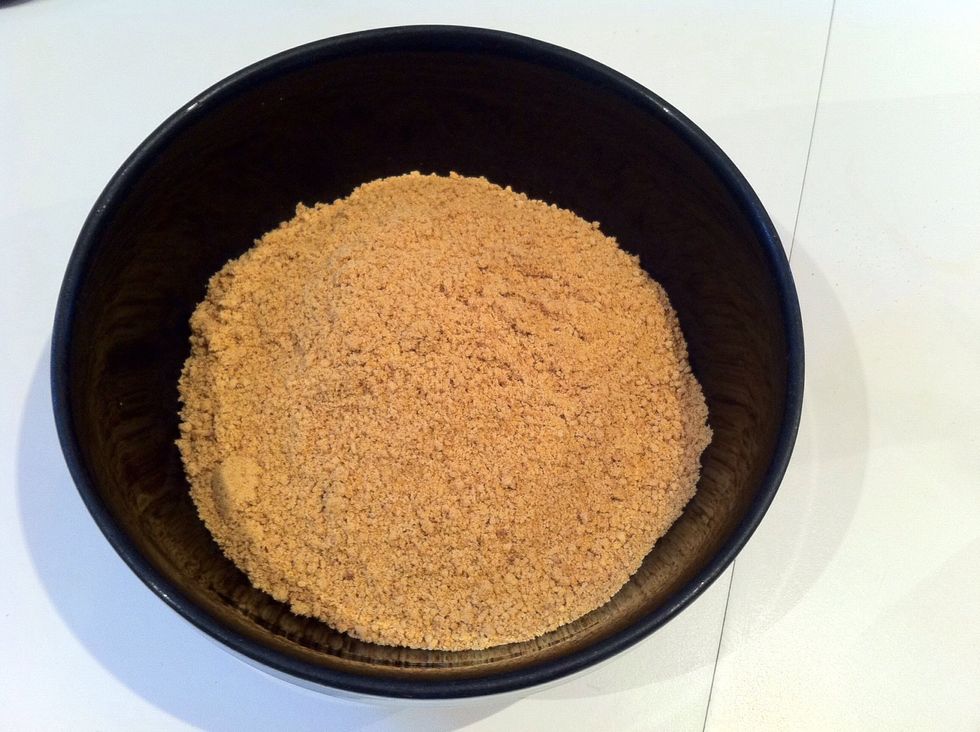 Put graham cracker crumbs into a bowl.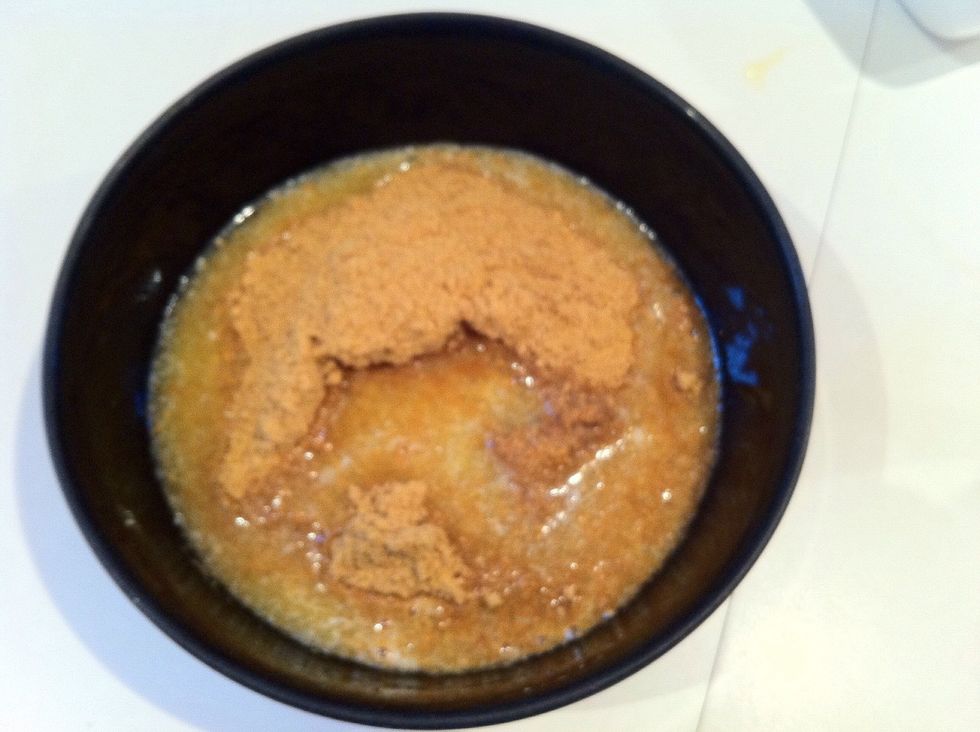 Add in melted butter.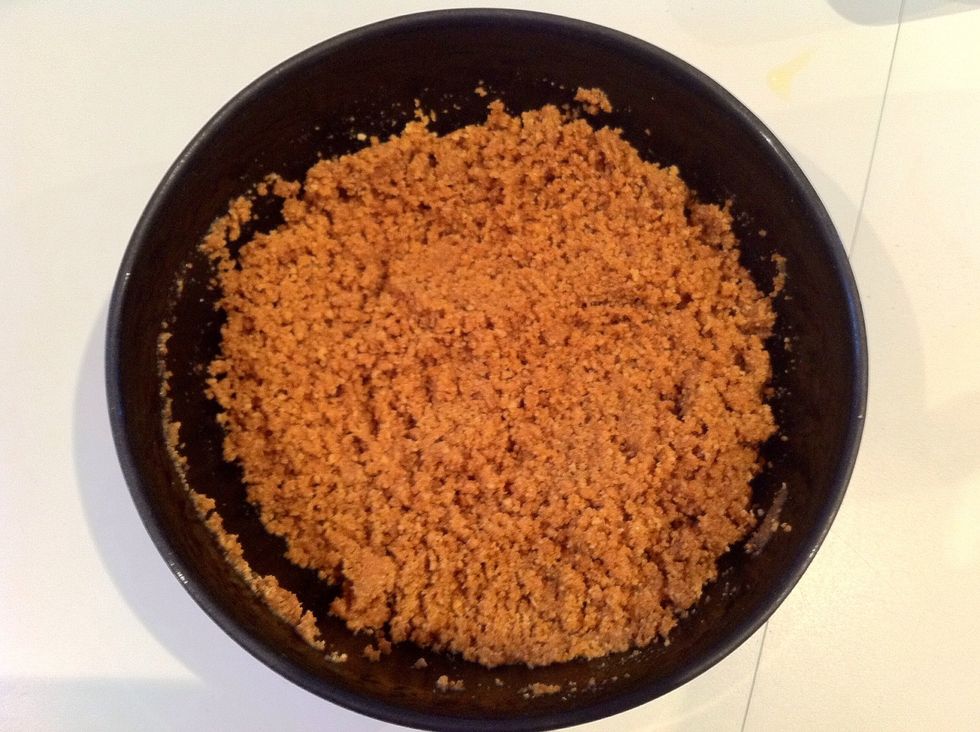 Mix the melted butter and crumbs.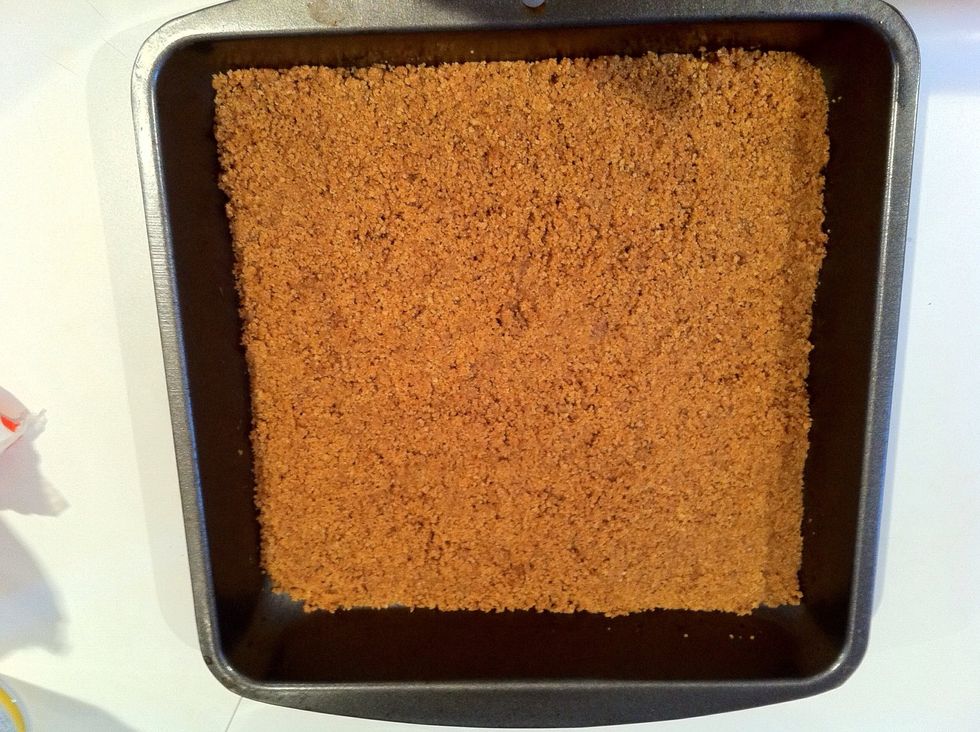 Spread the crumb mixture evenly over a 22 cm x 22 cm pan.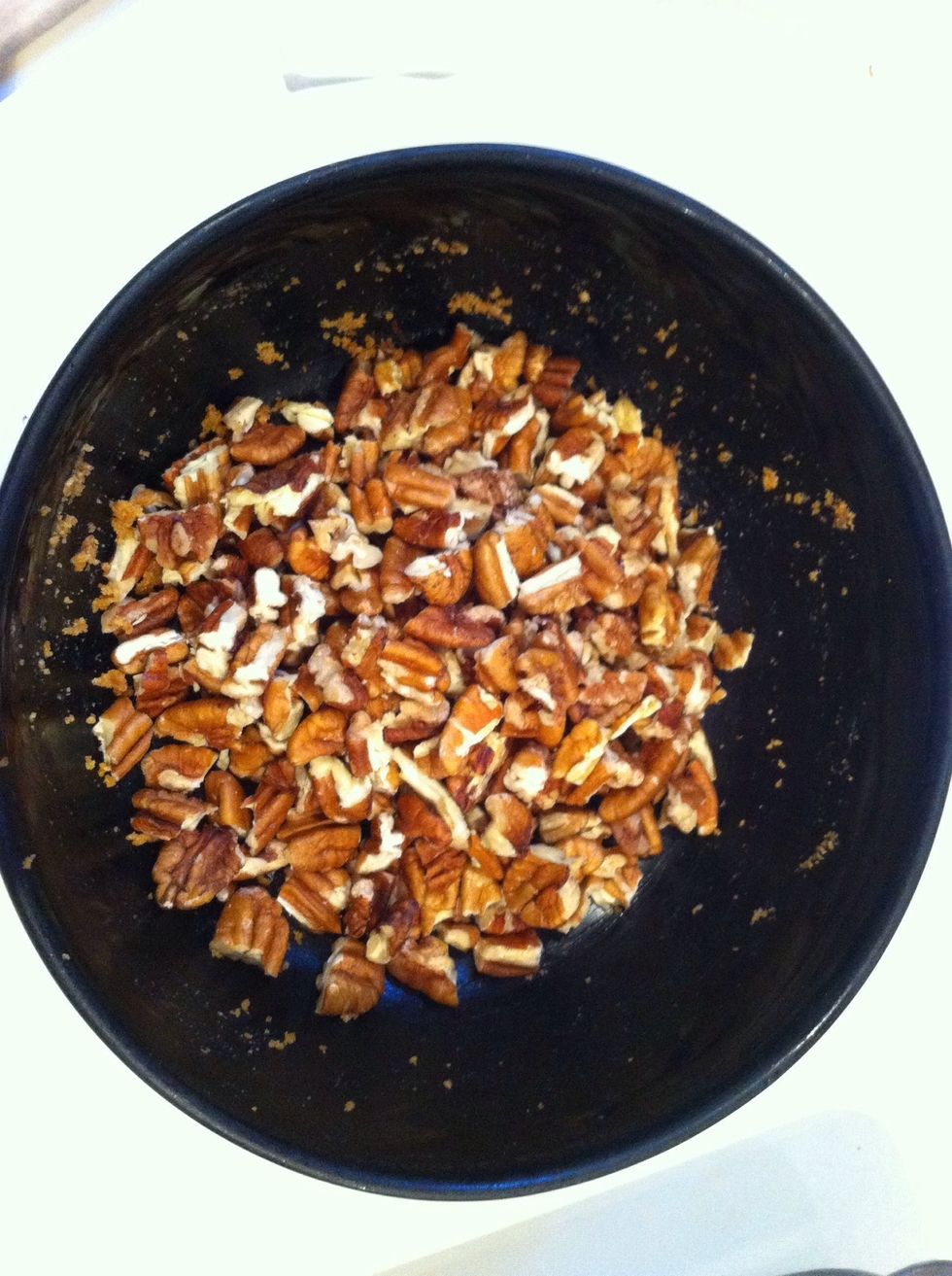 Get out the chopped pecans.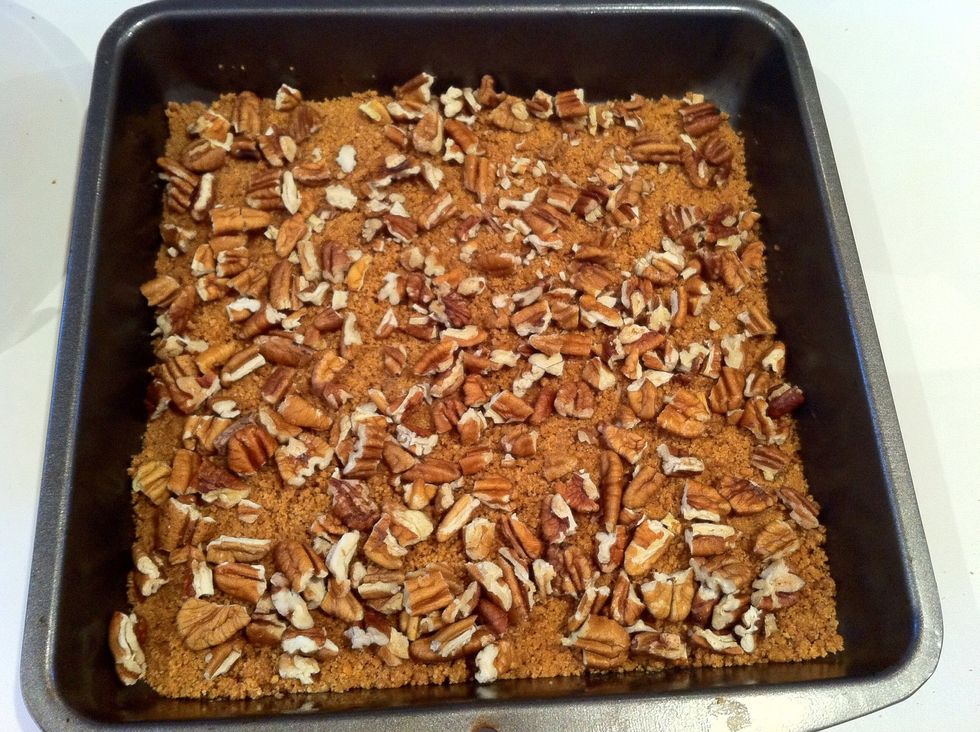 Sprinkle the chopped pecans evenly over the crumbs.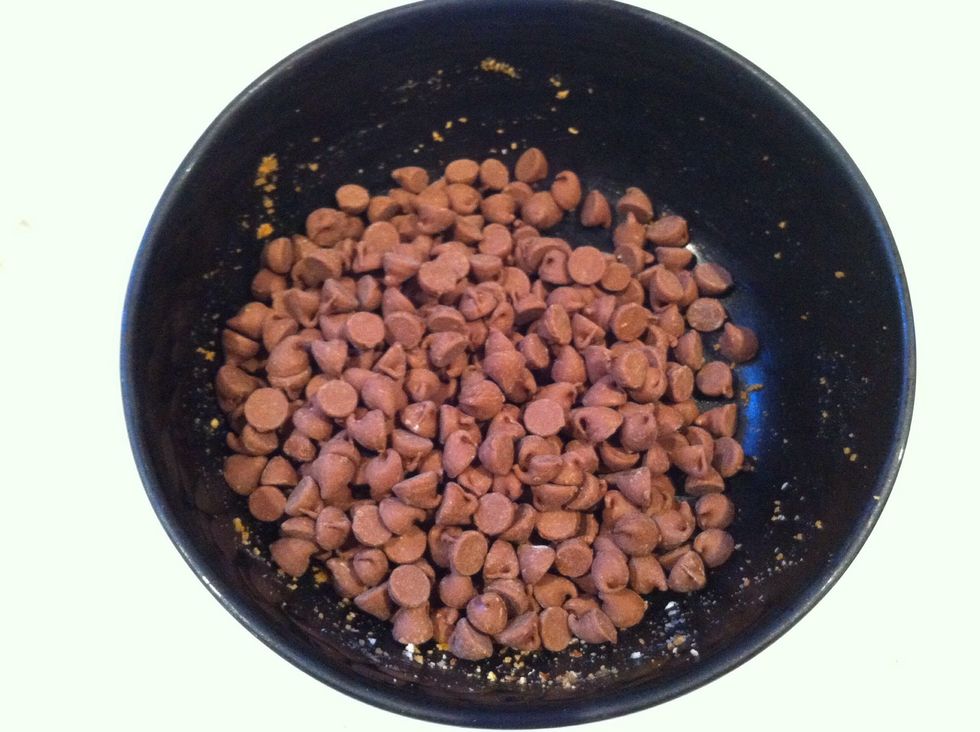 Get out the chocolate chips.
Sprinkle the chocolate chips evenly over the pecans.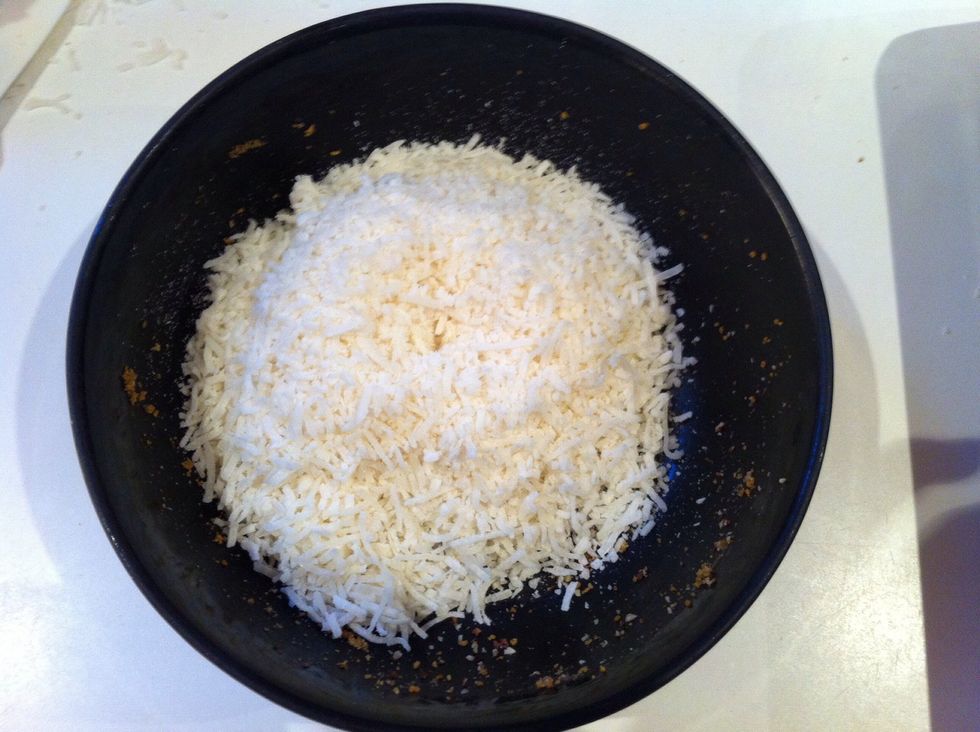 Get out the shredded coconut.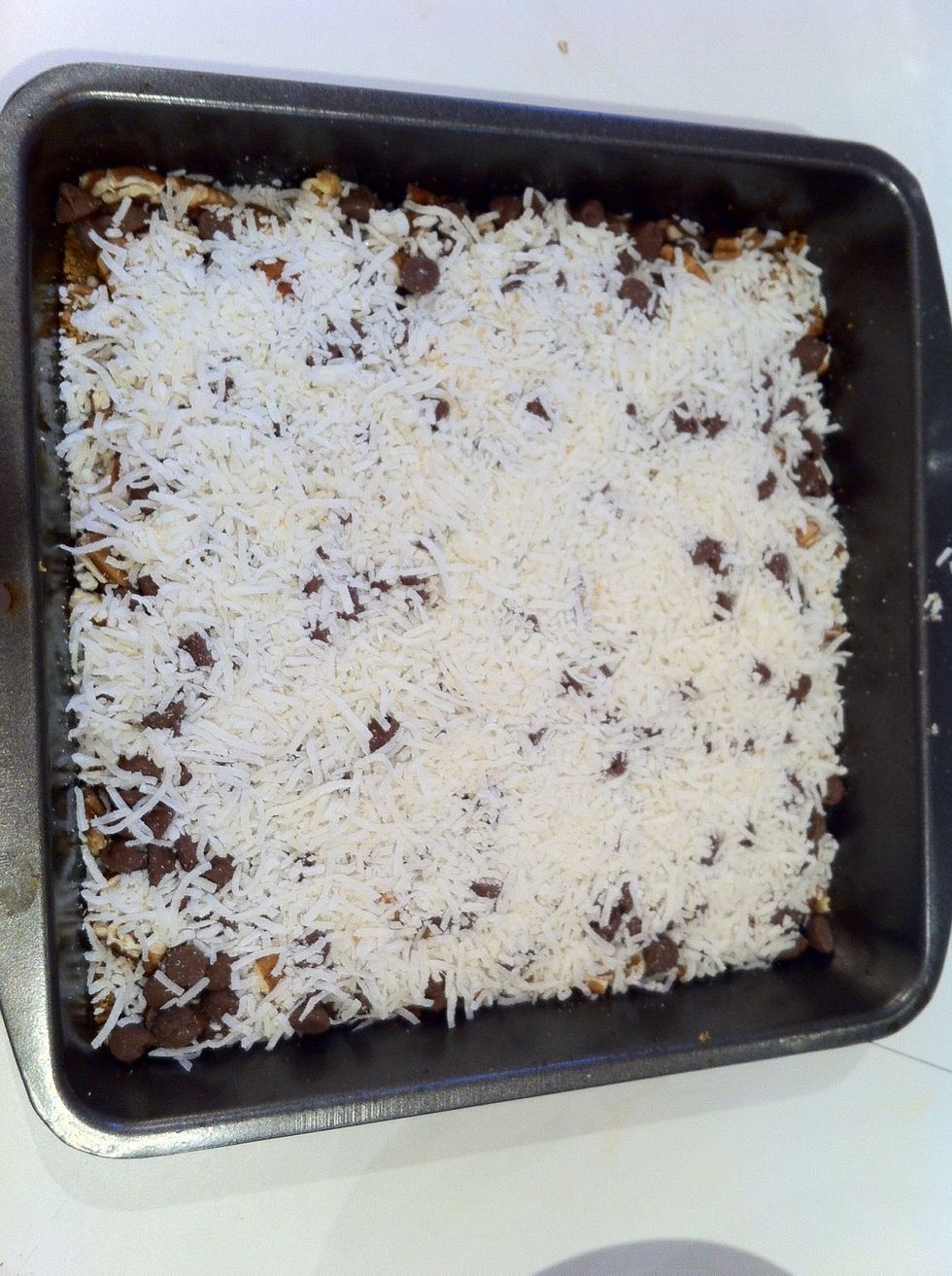 Sprinkle the shredded coconut evenly over the chocolate chips.
Open the can of condensed milk.
Pour the milk evenly over the coconut.
Put it in the oven for around 20 minutes.
Take it out of the oven and let it cool for 5-10 minutes.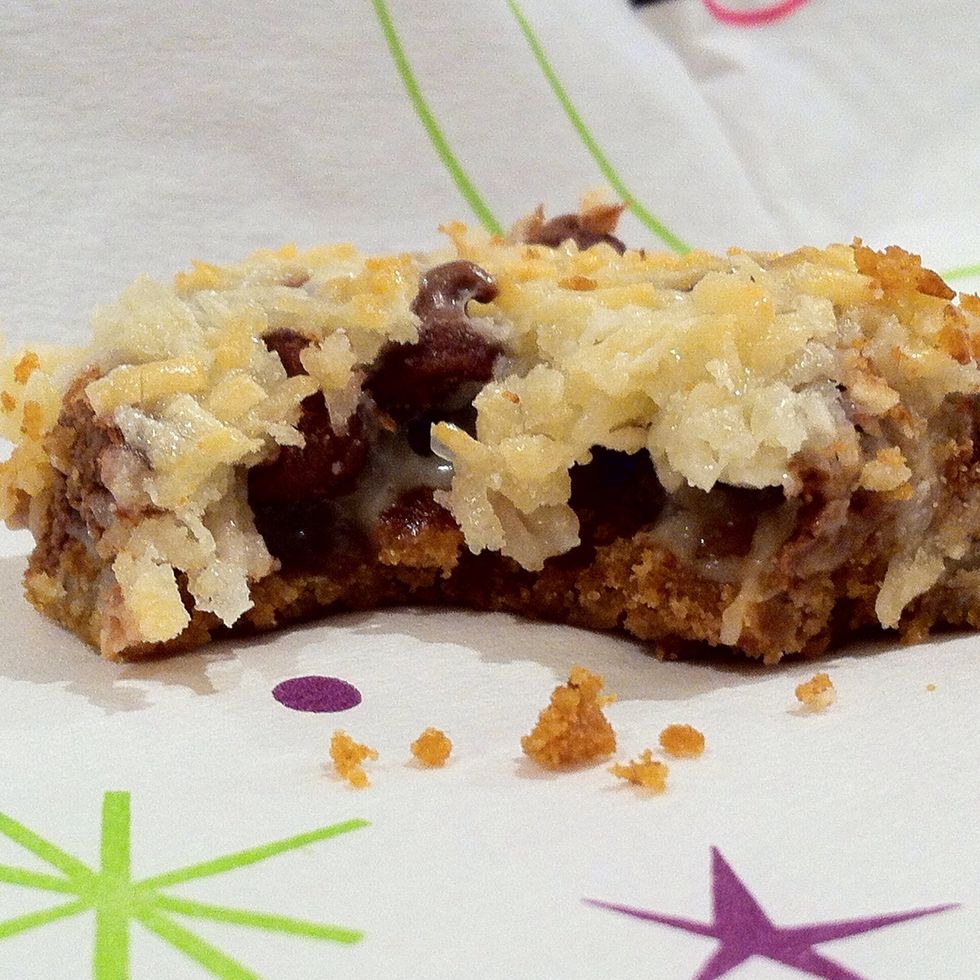 Yum! Enjoy :)
6.0Tbsp Butter
1.0c Graham cracker crumbs
1.0c Chopped pecans
1.0c Chocolate chips
1.0c Shredded coconut
250.0ml Sweetened Condensed milk