A mix of heirloom tomatoes lend their deep flavor to this perky salsa. Great as a dip or taco topping, make a batch for your next shindig, but make sure to have cervesas around to cool your tastebuds!
51
Gather your tomatoes together on a cutting board and inspect for any bad bits. Use a sharp knife to remove the stems and chop into 1/4 to 1/2 inch cubes. Set aside.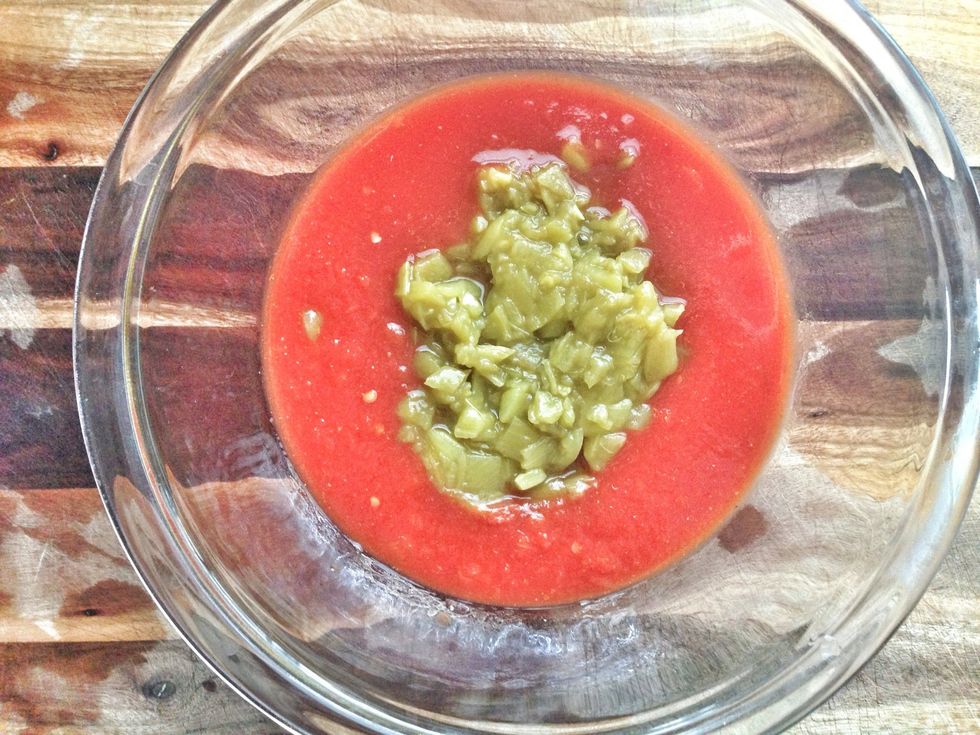 In a glass mixing bowl, combine the El Pato tomato sauce and green chiles.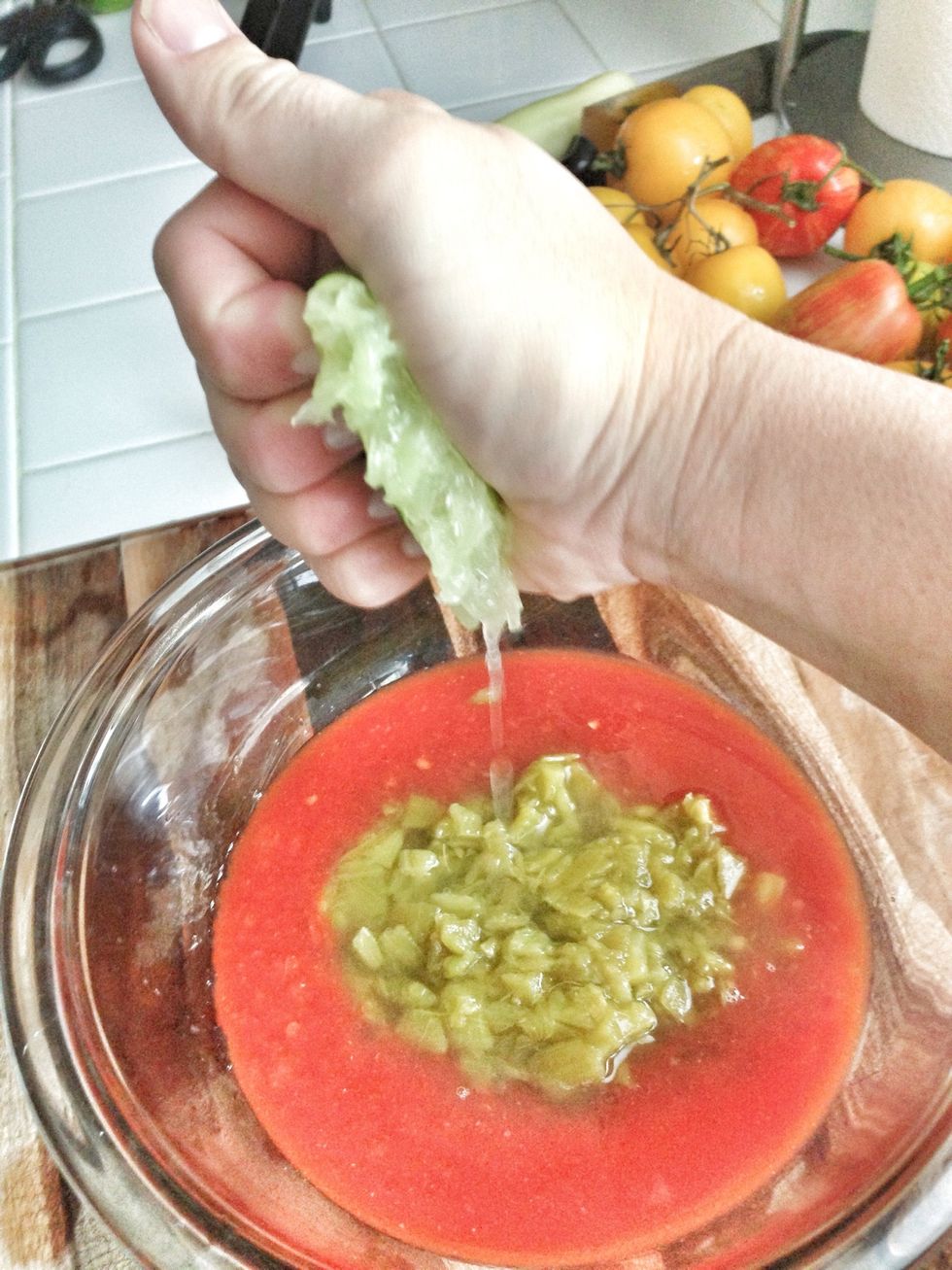 Add the juice of one line and stir to combine.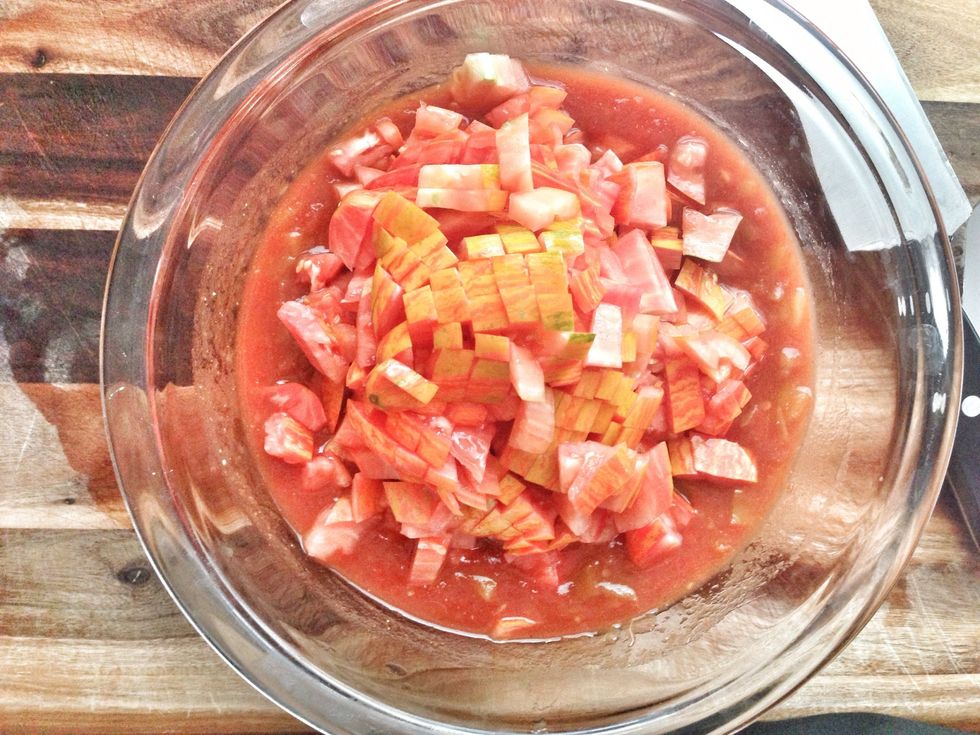 Add half the tomatoes (about 1 cup) and stir.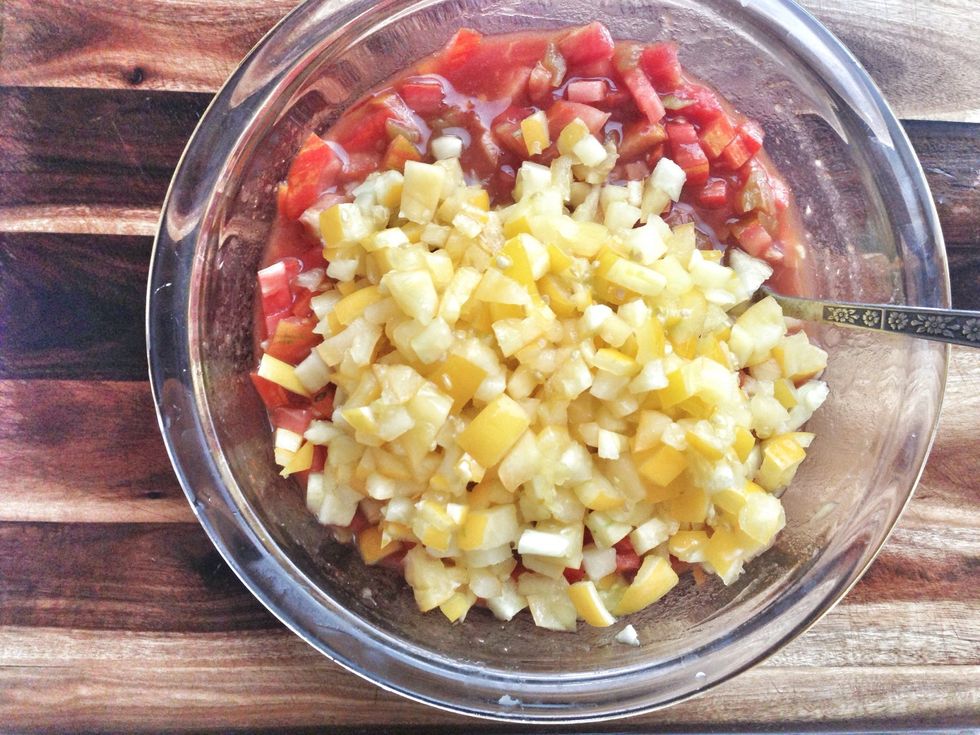 Add the remaining tomatoes and stir.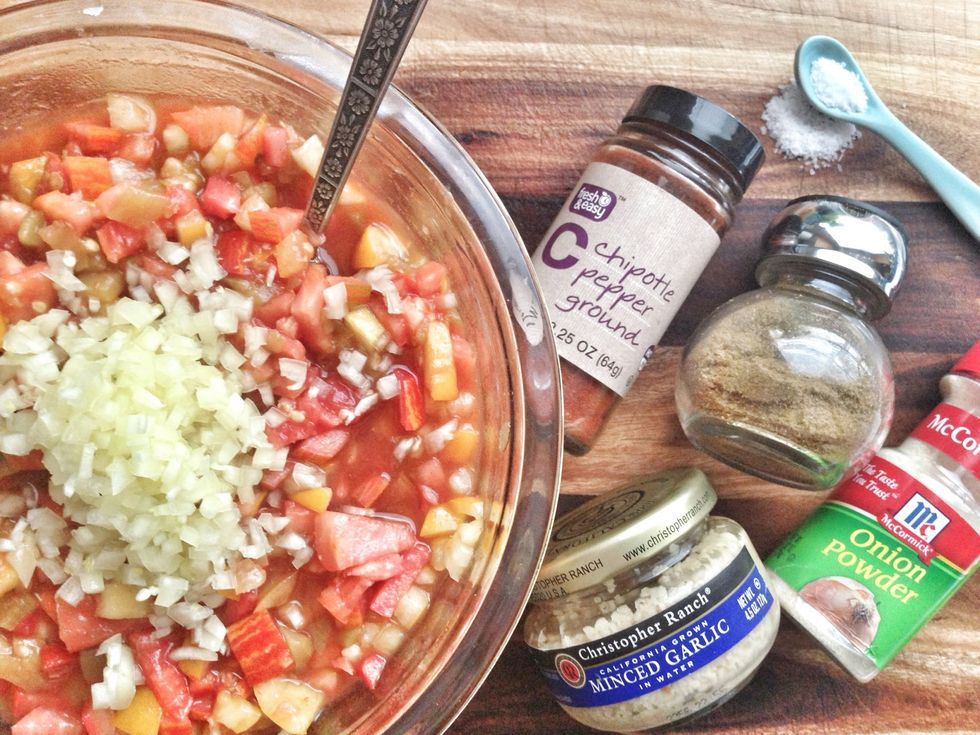 Add the minced yellow mexican chile. Gather the spices together.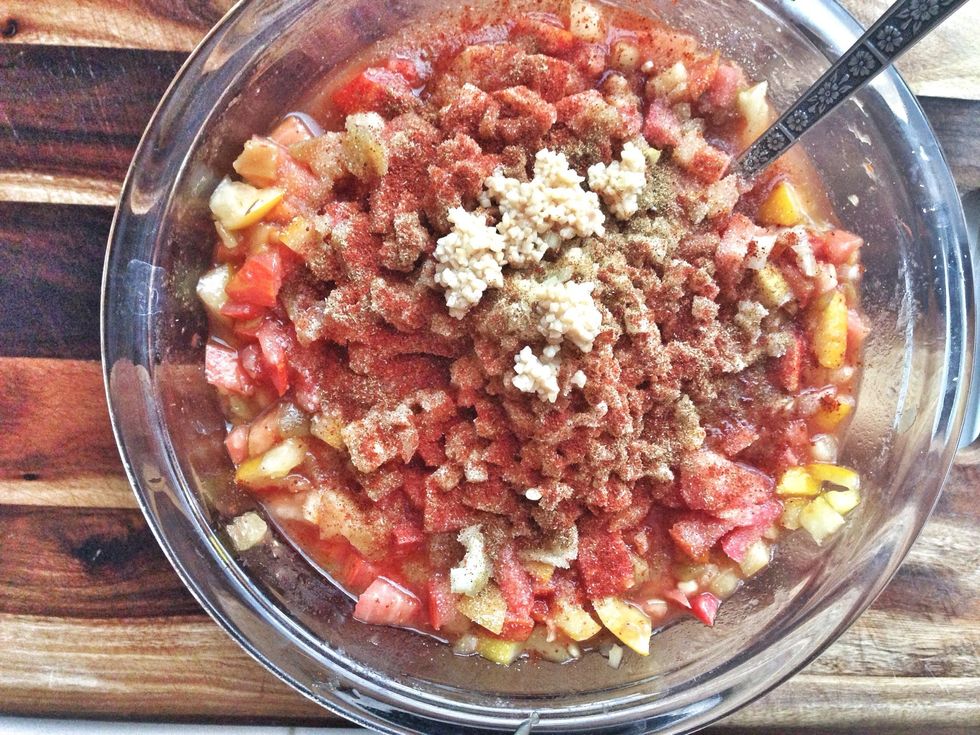 Add the cumin, chipotle powder, minced garlic, onion powder, and salt. Stir to combine. Give it a taste and add more spice if you like it hot!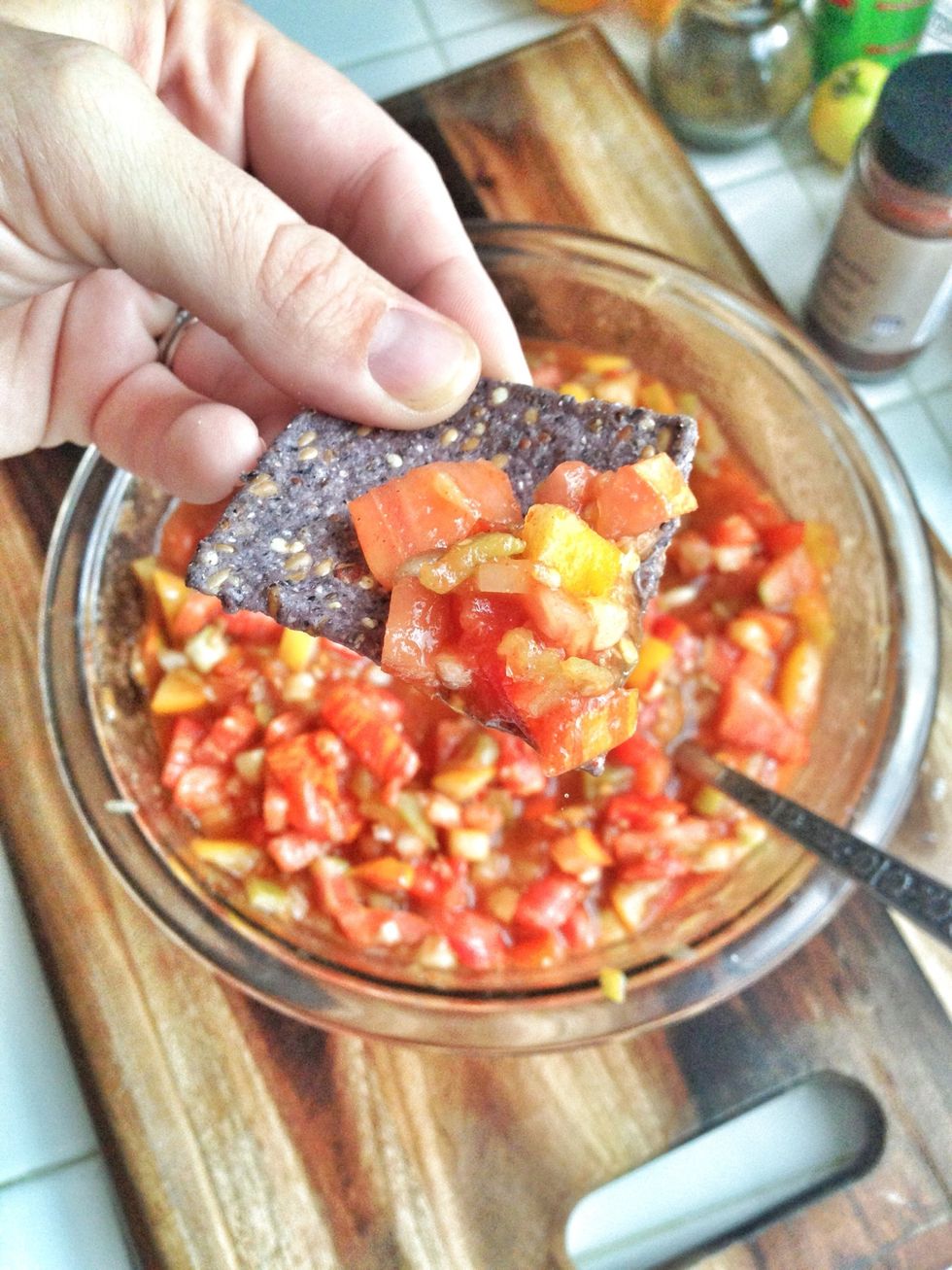 Dip your favorite chip (blue corn with flax, ftw!) and enjoy! Best eaten the day of, but can be kept for up to 3 days in a glass mason jar or Tupperware container if you want a more intense heat.
2.0c Heirloom tomatoes, diced
1.0 Yellow Mexican pepper, minced
1.0 7.75oz can of El Pato tomato sauce
1.0 4oz can roasted chopped green chiles
1.0 Lime, juiced
1.0tsp Garlic, minced
1.0tsp Chipotle pepper powder
1.0tsp Onion powder
1.0tsp Cumin powder
1/2tsp Kosher salt
1.0 Glass mixing bowl
1.0 Sharp chefs knife
1.0 Cutting board
1.0 Spoon
1.0 Bag of your favorite chips
Stephanie Wertman
As a software engineer by day and food blogger by night, I'm seldom detached from technology or a good cookie. Follow my adventures at fortheyum.com