Pick a pair of heels you want to use. Put some rubbing alcohol on a paper towel and clean the bottoms so that the polish will stick better.
Begin my putting a coat of white nail polish on the bottom. I used a paintbrush because the nail polish brush was too small for me. Let the first coat dry.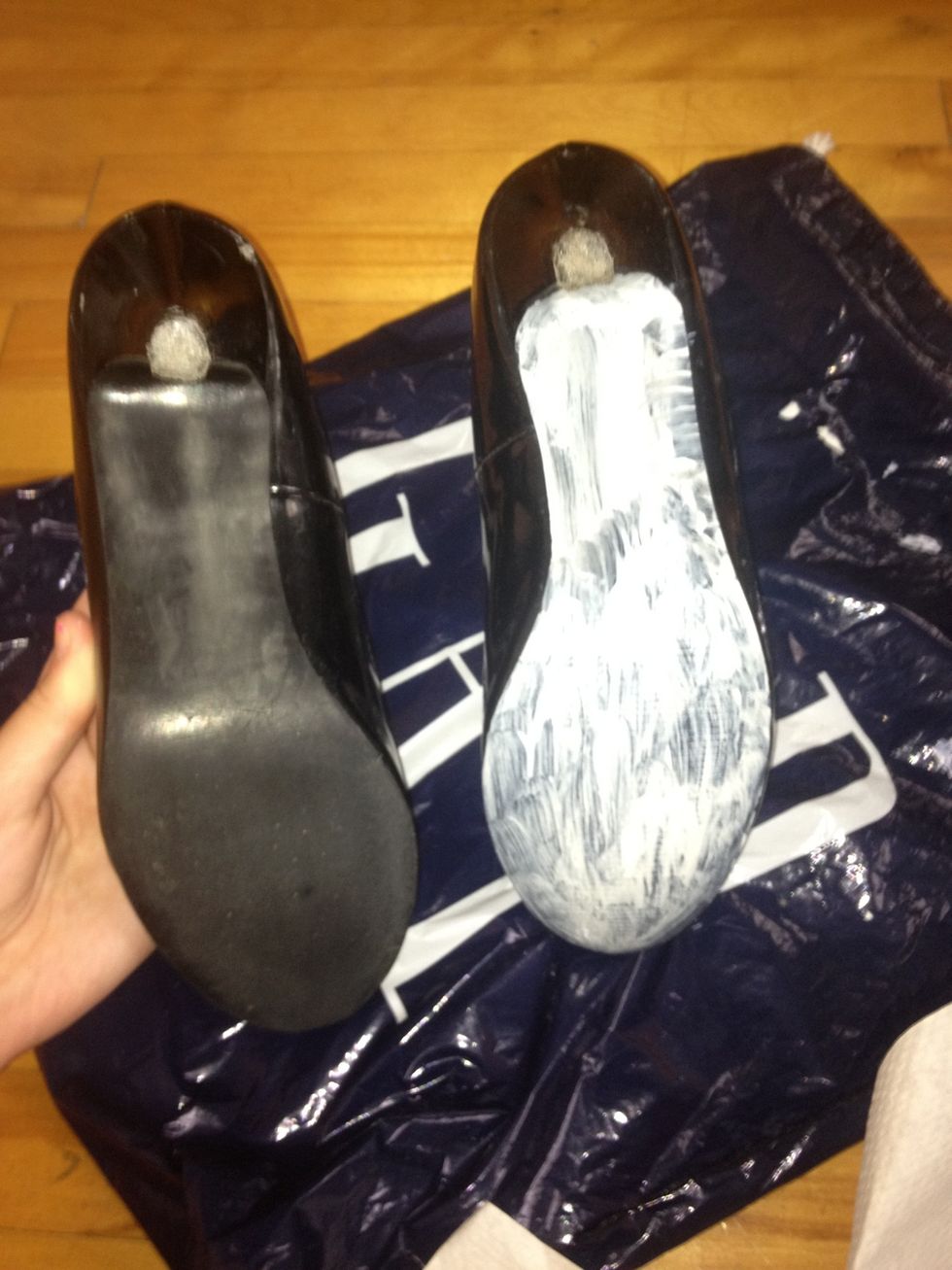 Apply a second coat of white polish to both shoes and allow to dry.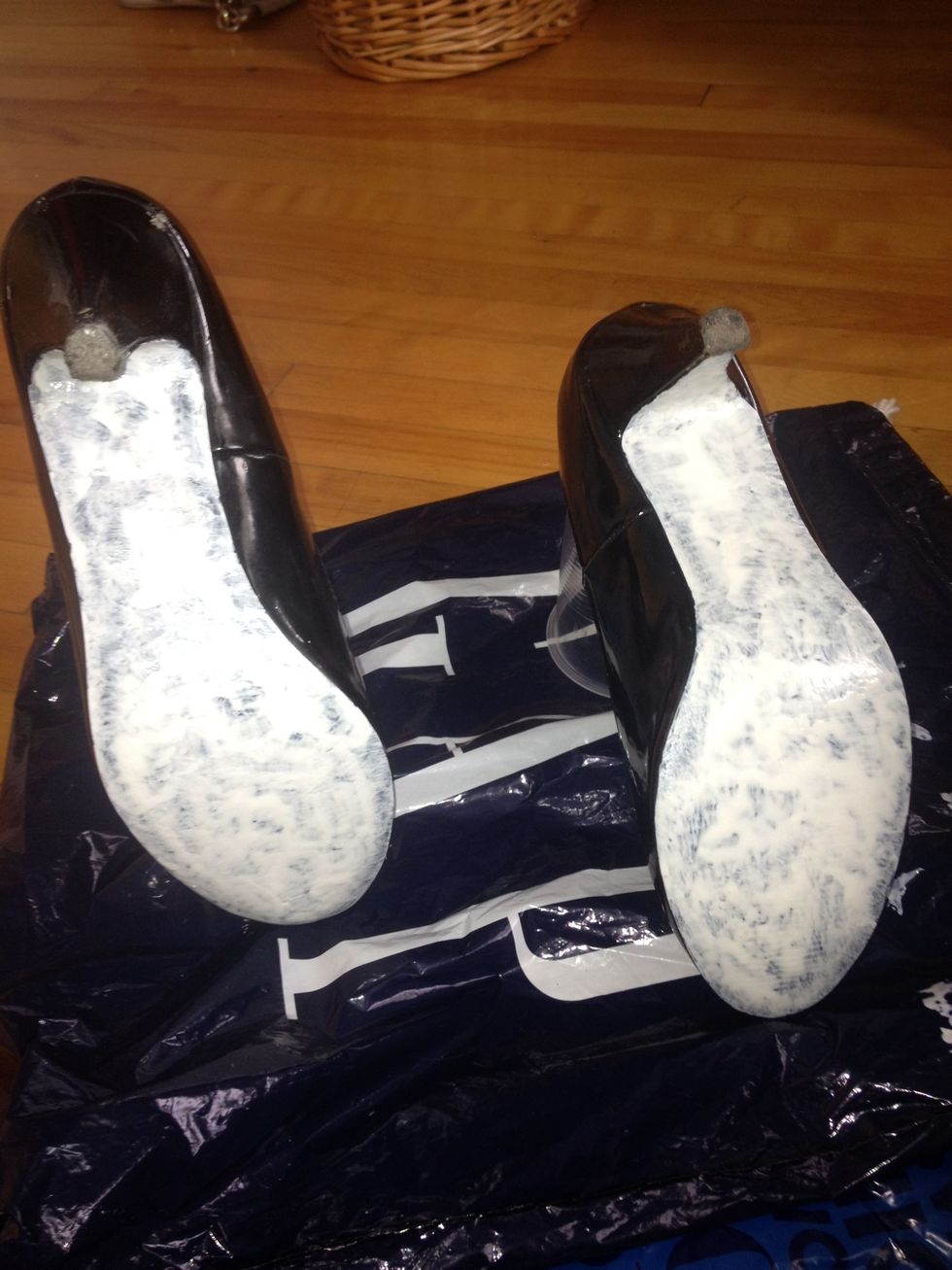 Now comes the fun part. Once the white is dried pick a color for the bottom to be. I'm going with Sally Hansen "fuchsia power"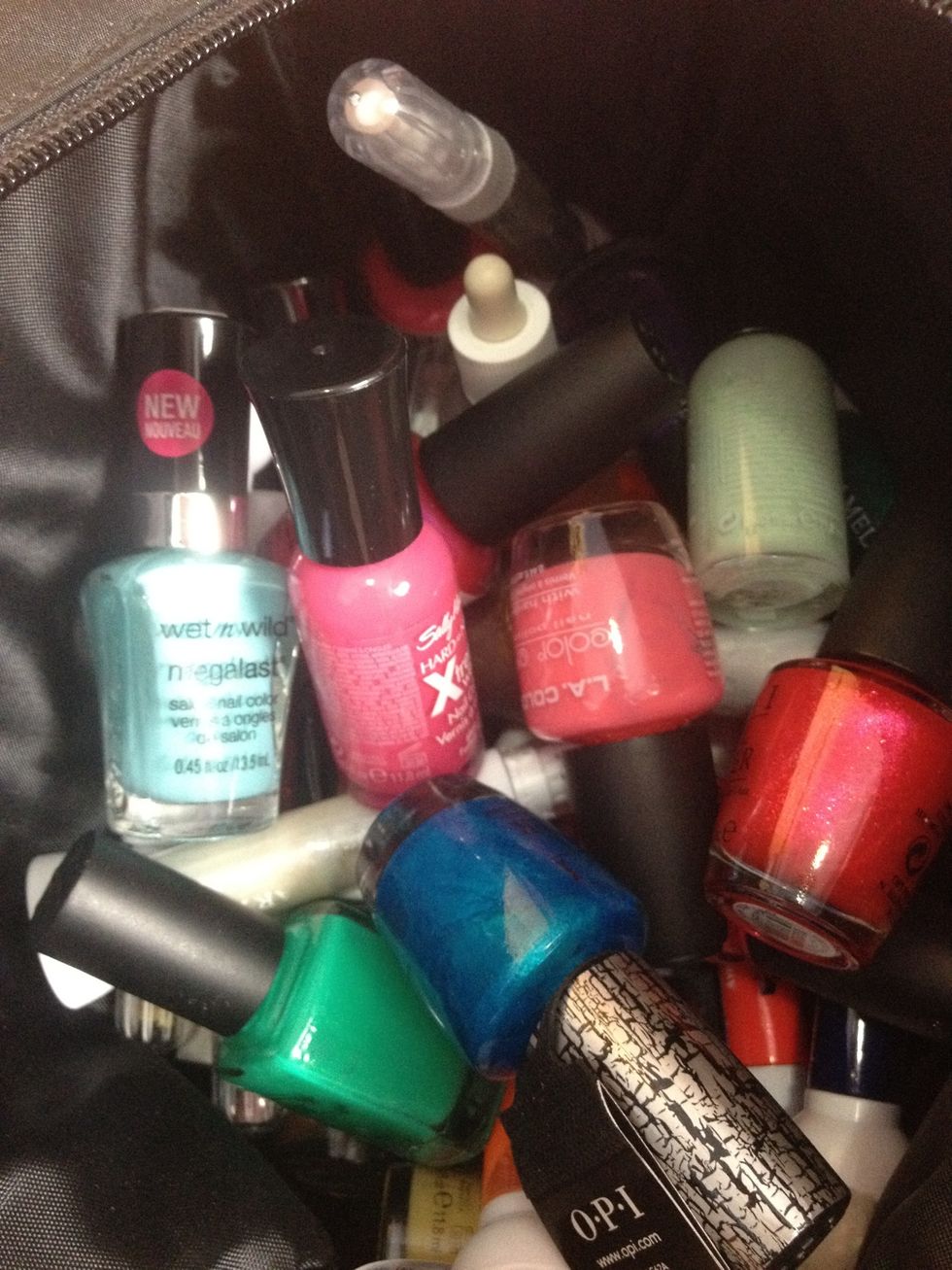 This is what it looked like after one coat of color. Wait for this to completely dry before adding a second coat.
TIP: make sure (if you use a brush) that you clean it with nail polish remover between coats
This is after a second coat of the pink. Allow to dry completely before doing anything else.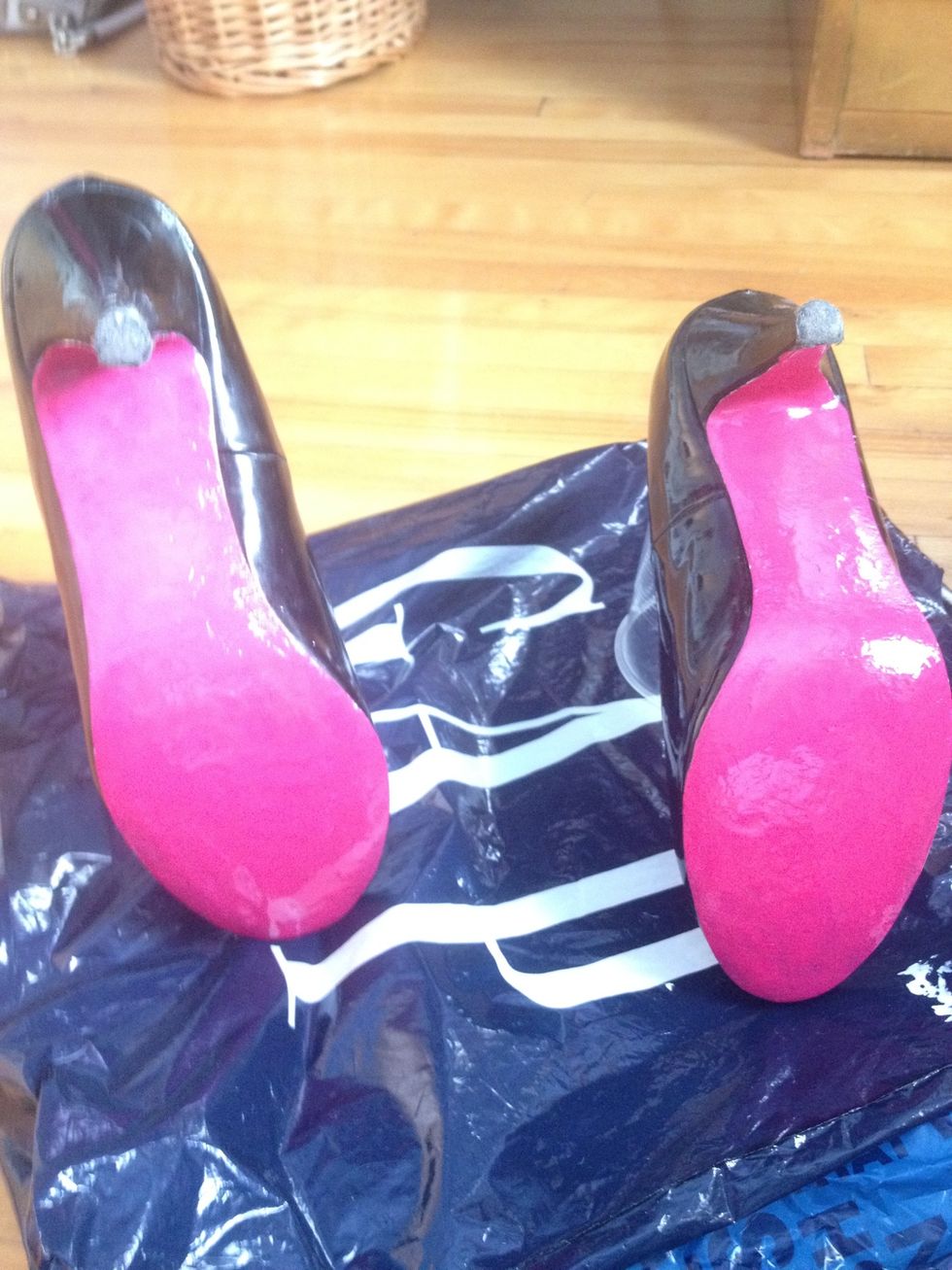 I applied sparkle acrylic paint to mine after the 2 coats of pink polish dried.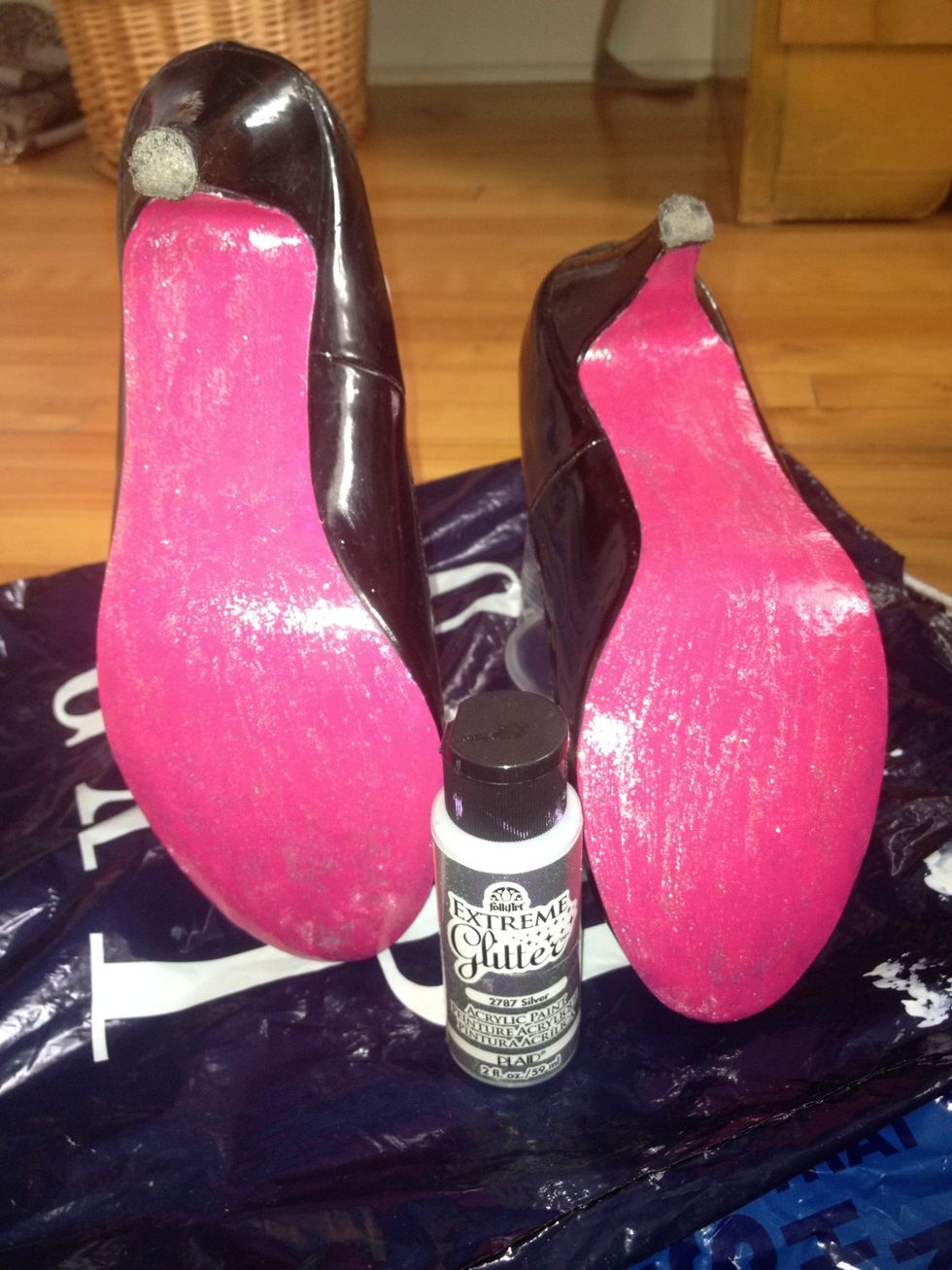 The sparkles are optional. If you want just the color, stop there and apply a top Coat :) if you want sparkles...keep reading!
I wanted more sparkles so i applied a coat of this stuff!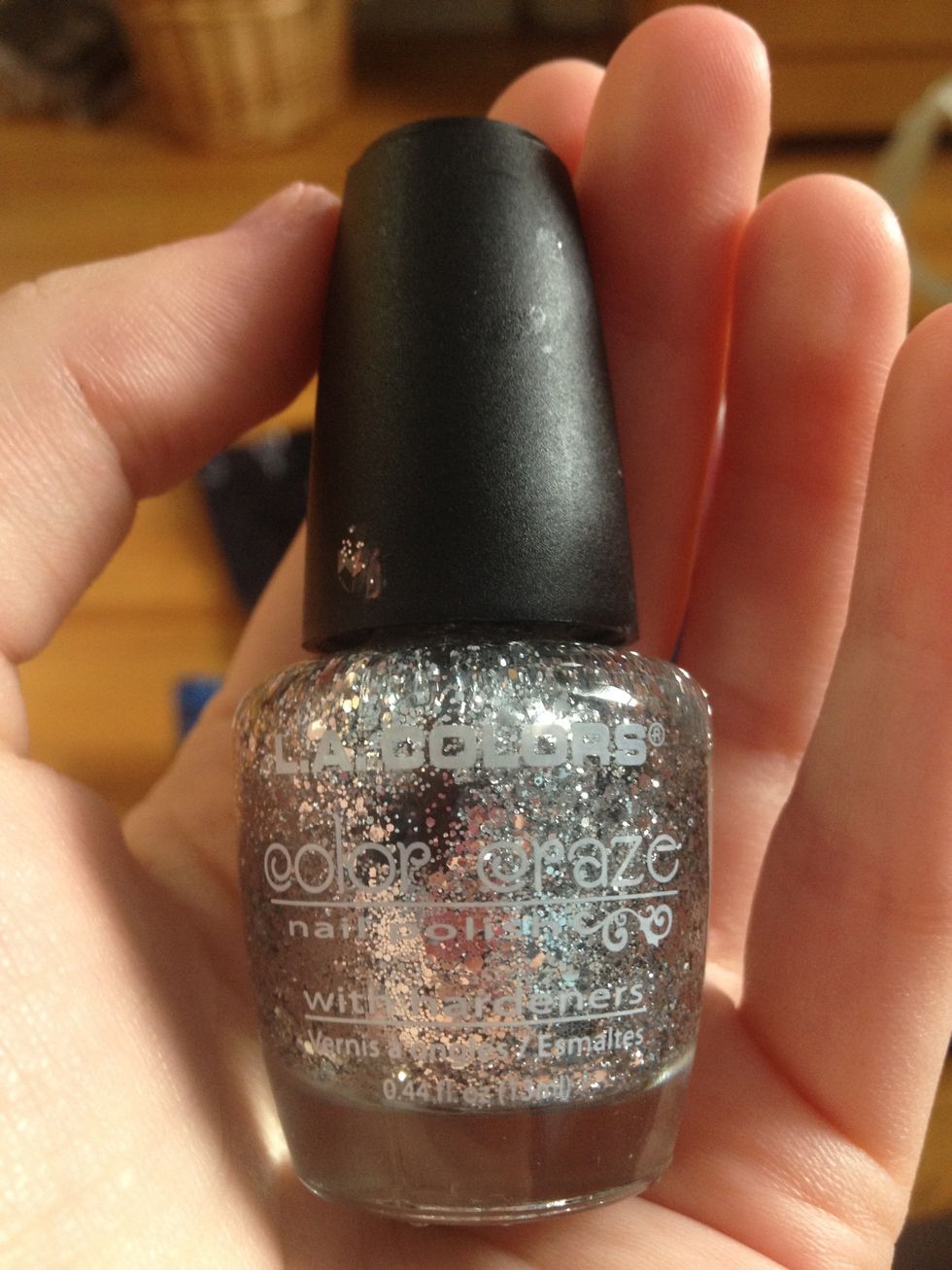 Wait for sparkle polish to dry and add a top coat :)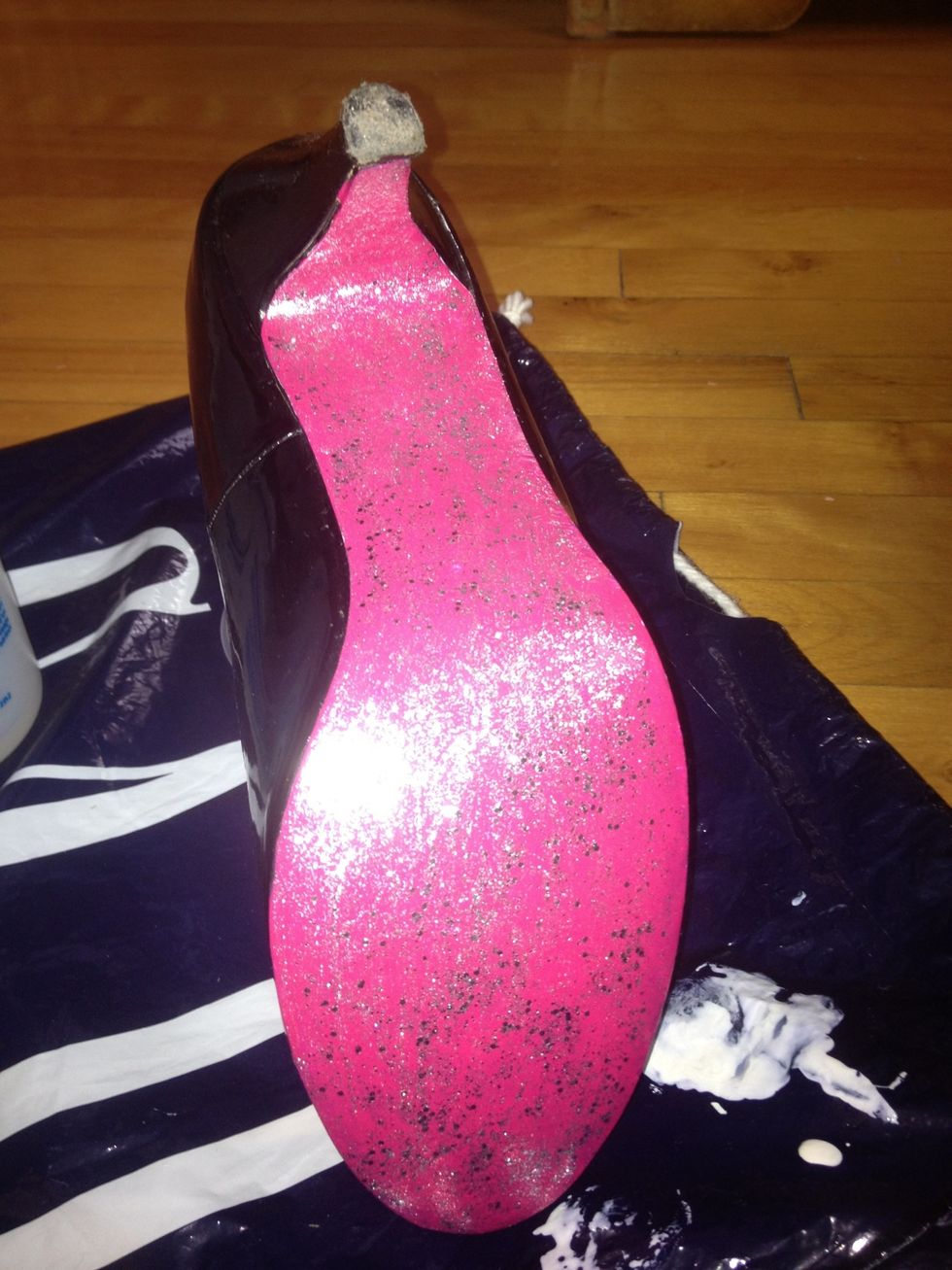 Here is the finished product :)
Rubbing alcohol
White nail polish
Colored nail polish of your choice
Paint brush (optional)
Clear coat