How to make hearty italian sausage & kale potato soup
Learned this great hearty soup from my friend Linda B. It is colorful, healthy and rich with flavor! We enjoy homemade soup during the cold winter months v
102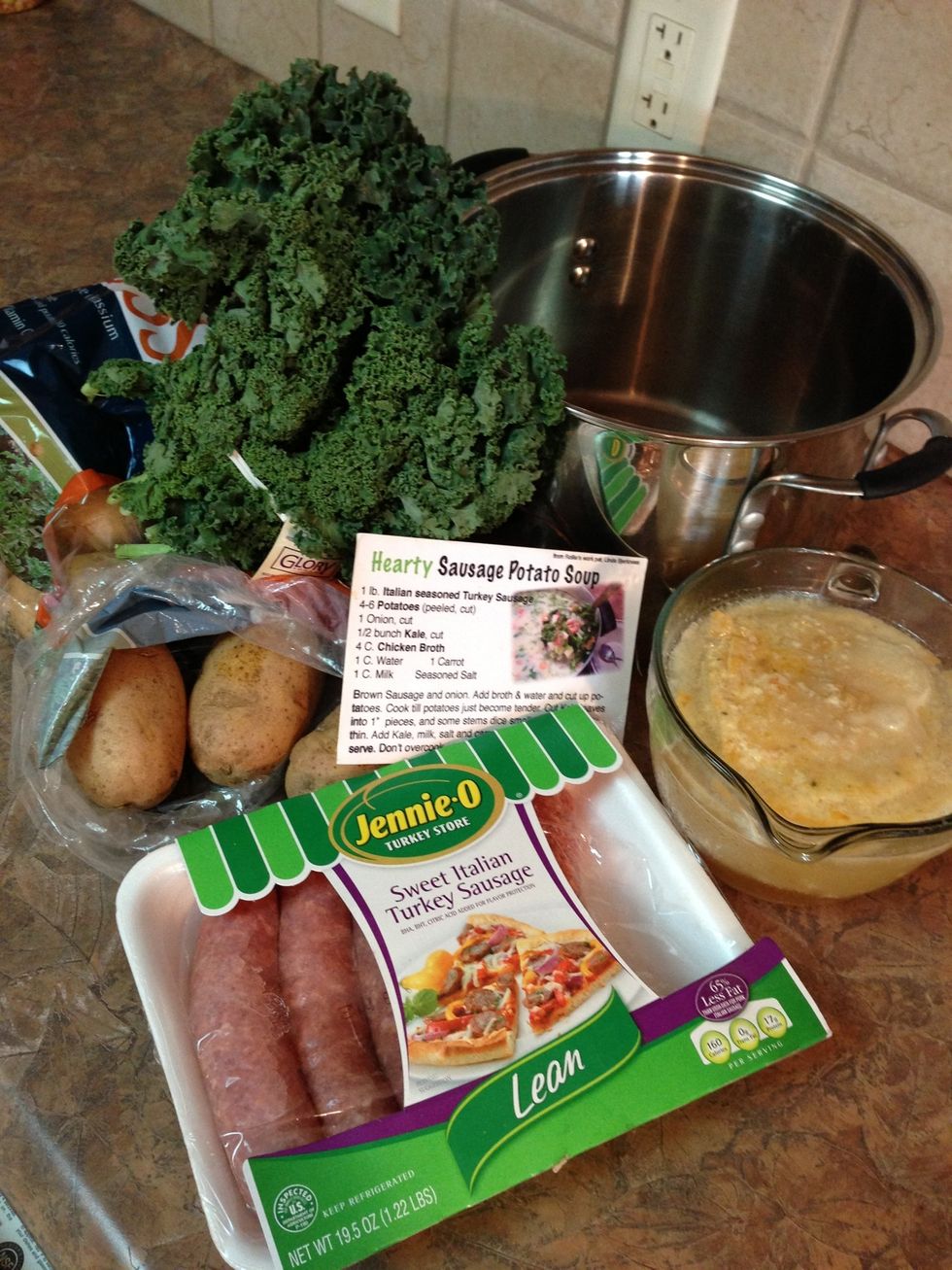 I use Italian turkey sausage. I use frozen chicken or turkey broth but you can buy canned.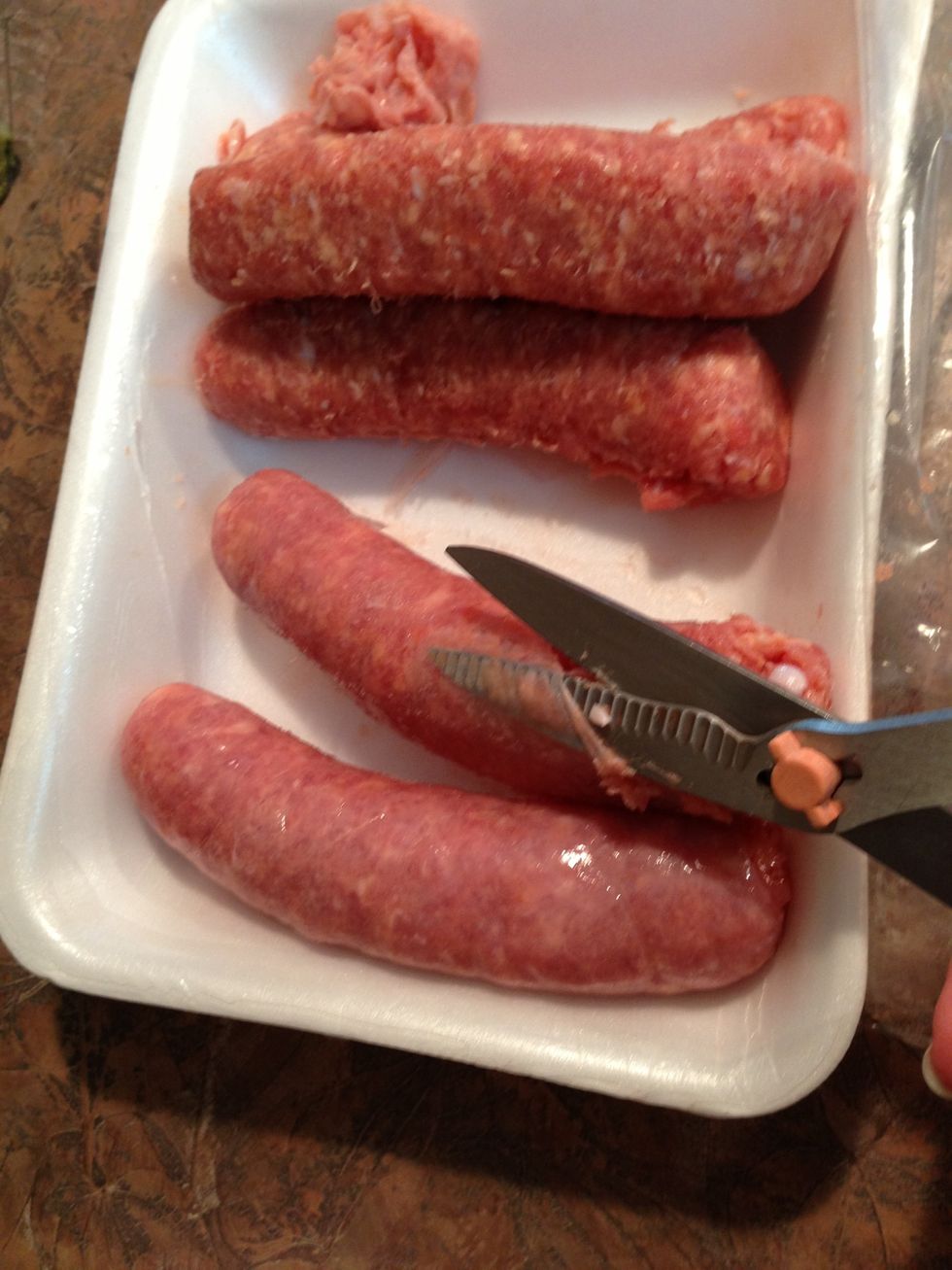 When I can't find Italian sausage in bulk, I just buy links and remove the casings. A kitchen shears is a must for SO many kitchen cutting tasks.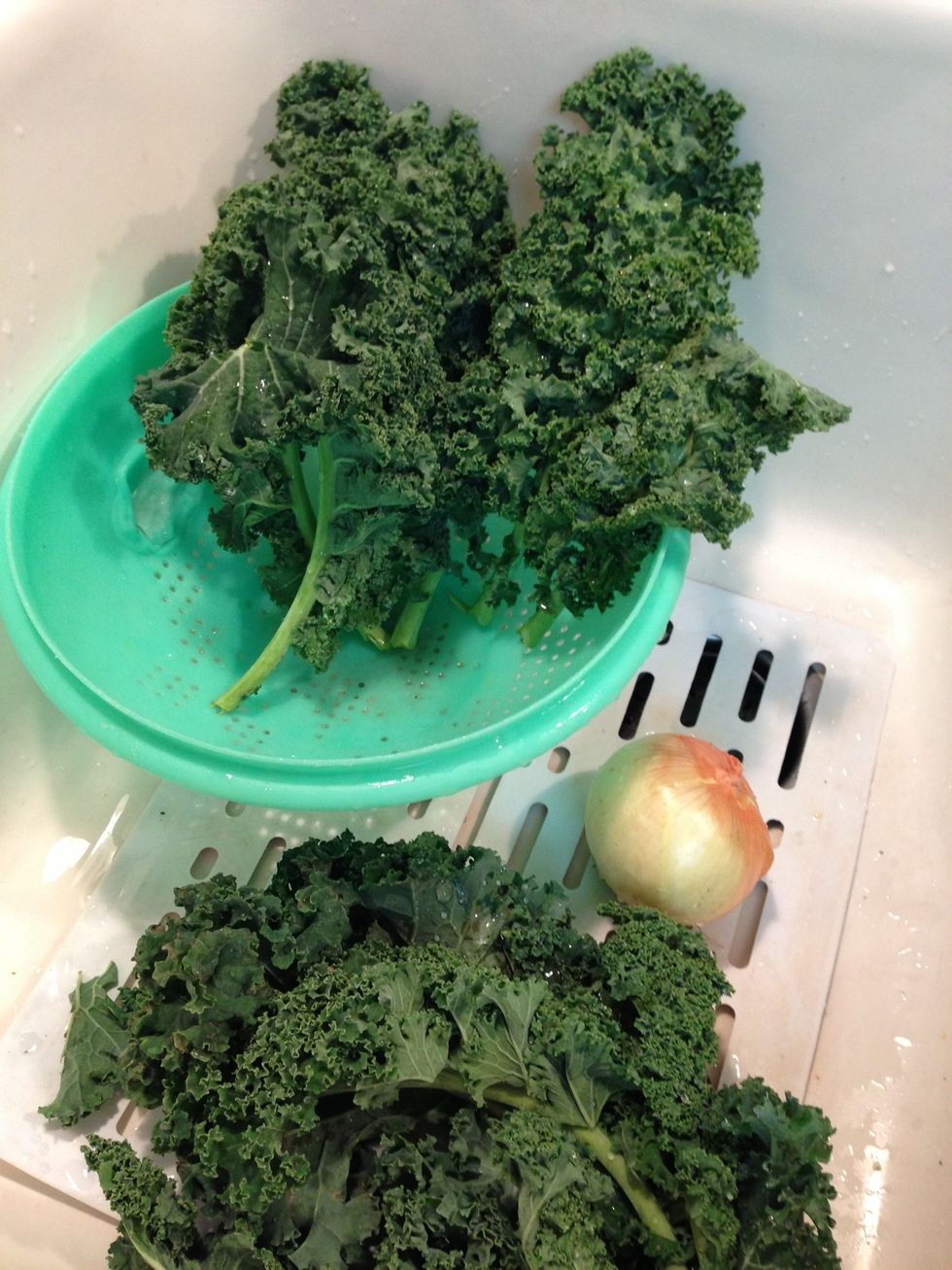 Kale is a really healthy vegetable and the "green" of this soup. Wash the leaves and use about half the bunch for this recipe.
This vegetable peeler is also a great tool!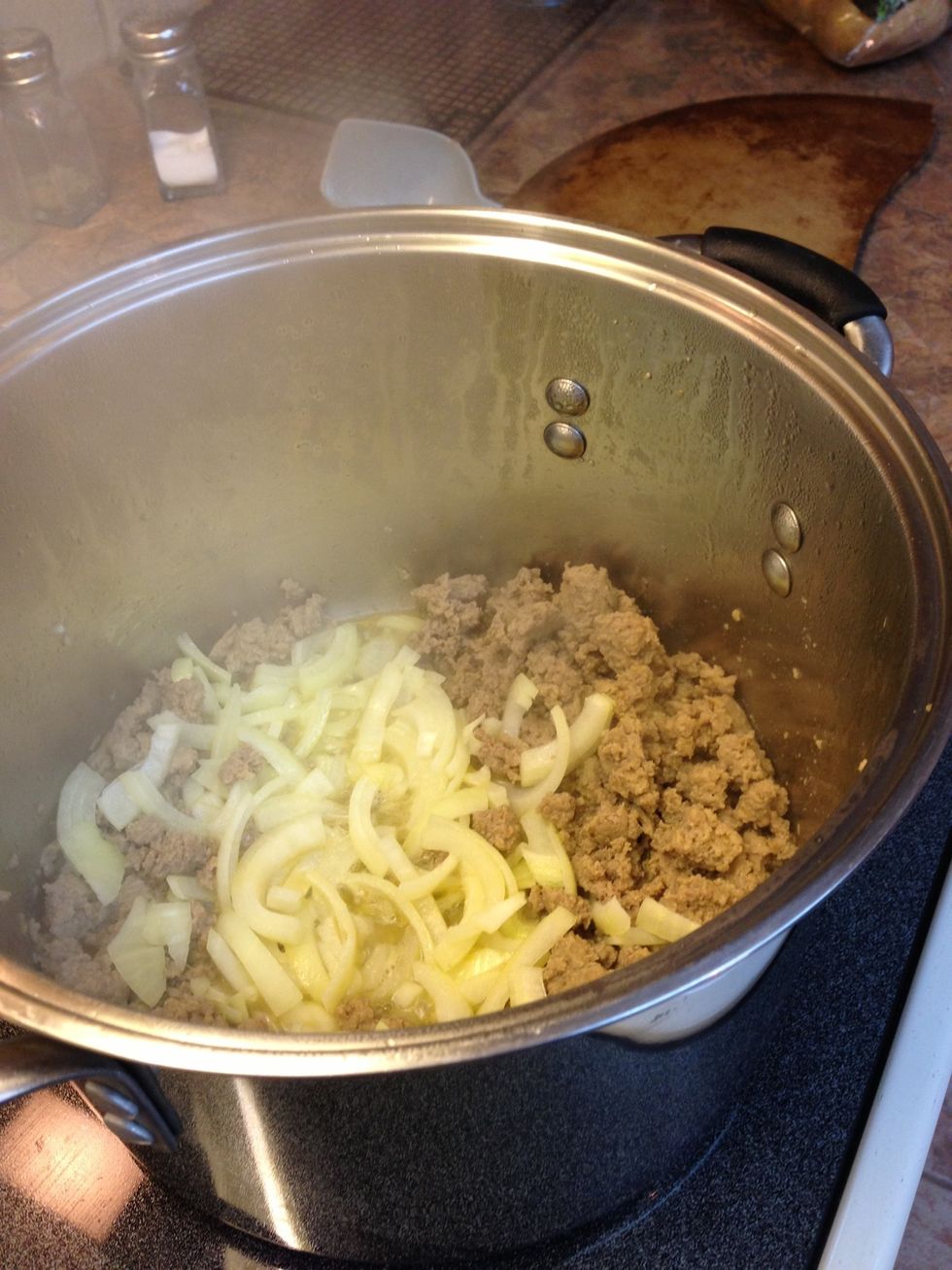 Add sliced onion toward the end of browning and simmer till tender.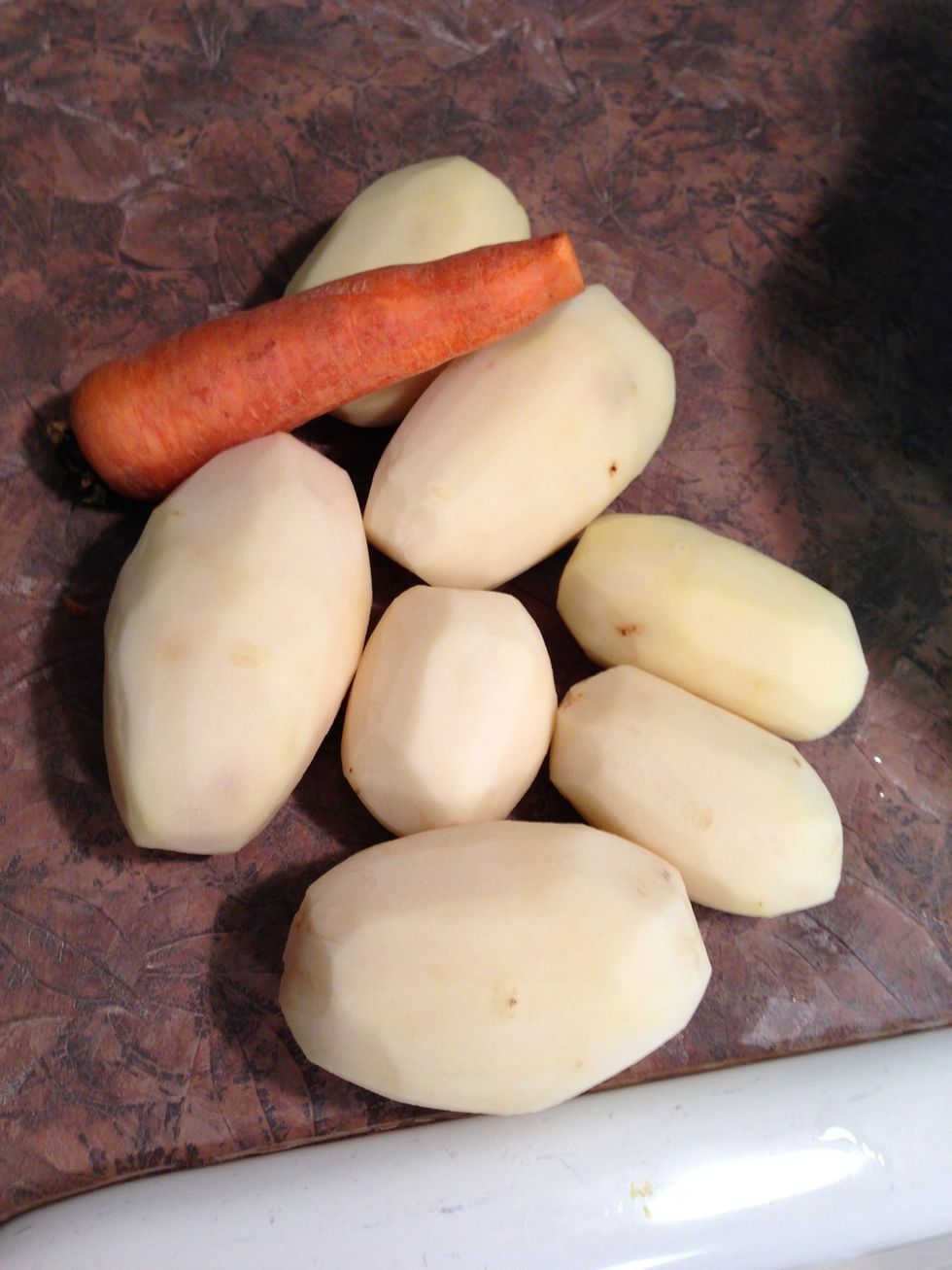 Peel potatoes. Wash carrot.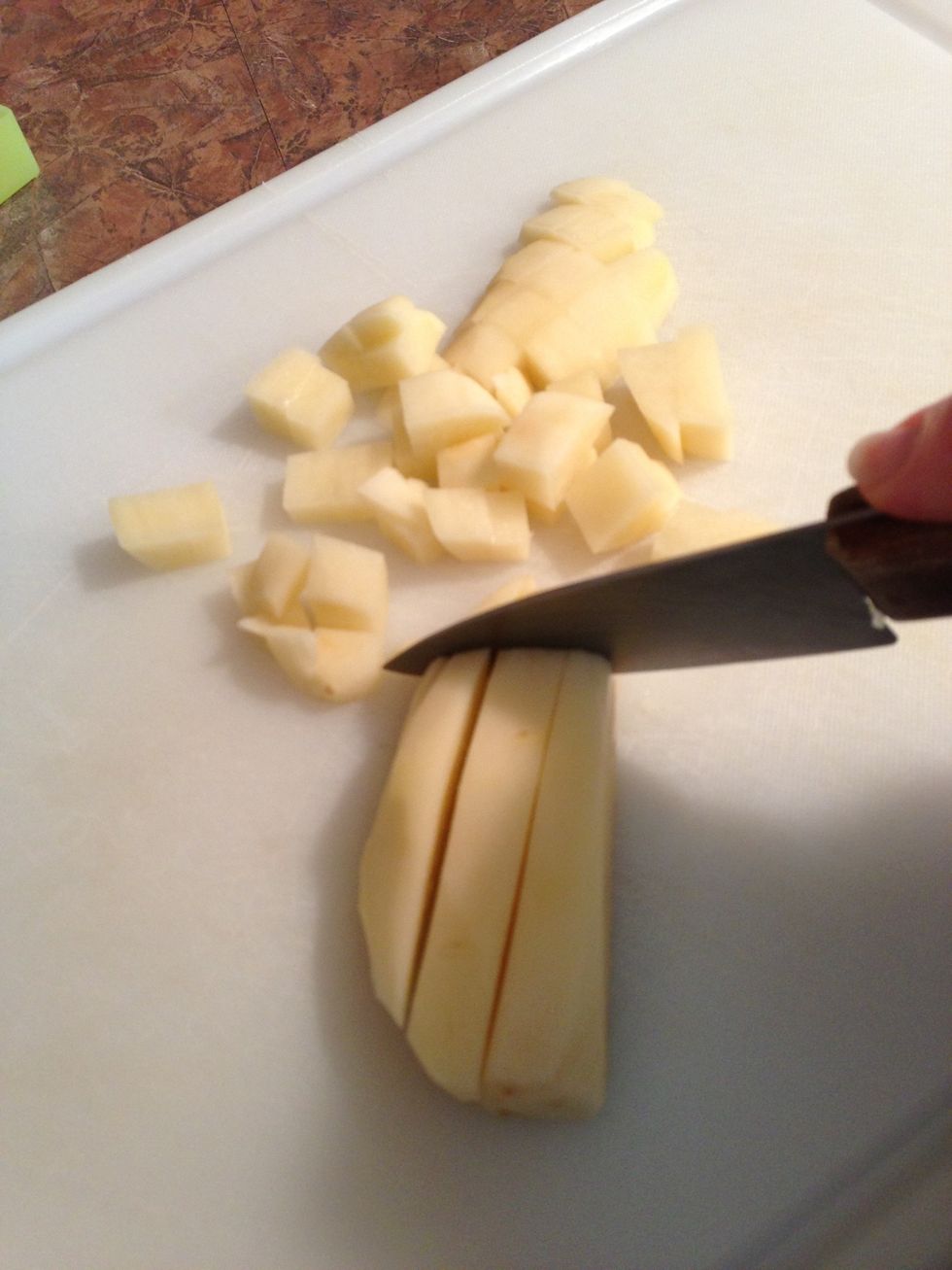 Dice potatoes.
Cold water helps keep potatoes from turning brown before use.
Add broth, water and diced potatoes to sausage/onion mixture. Simmer JUST until potatoes become tender.
Cut washed kale into 1" pieces.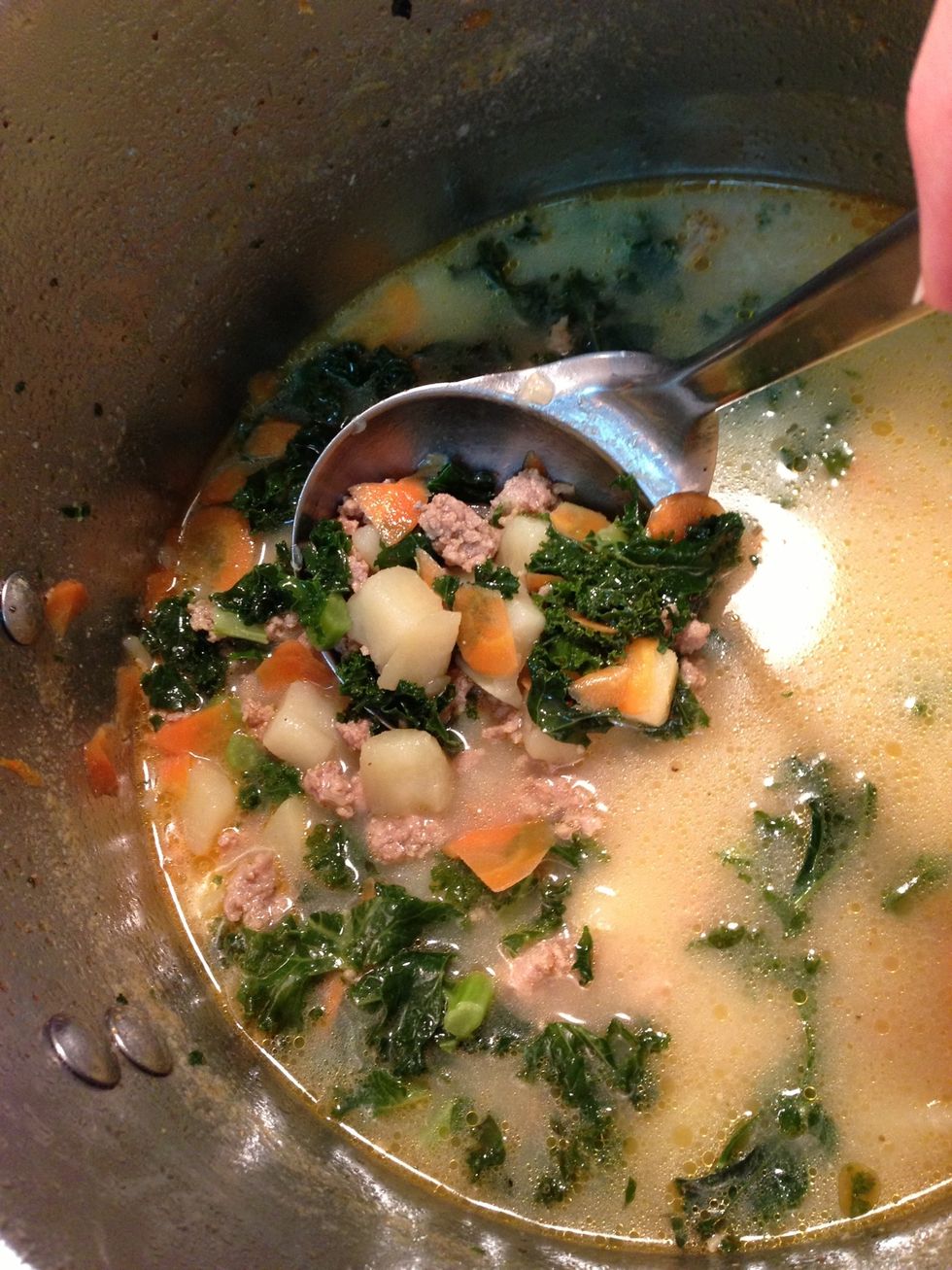 Add milk, kale, salt and very thin carrot slices and stir over heat just a couple minutes till Kale softens. Do not overlook. Serve.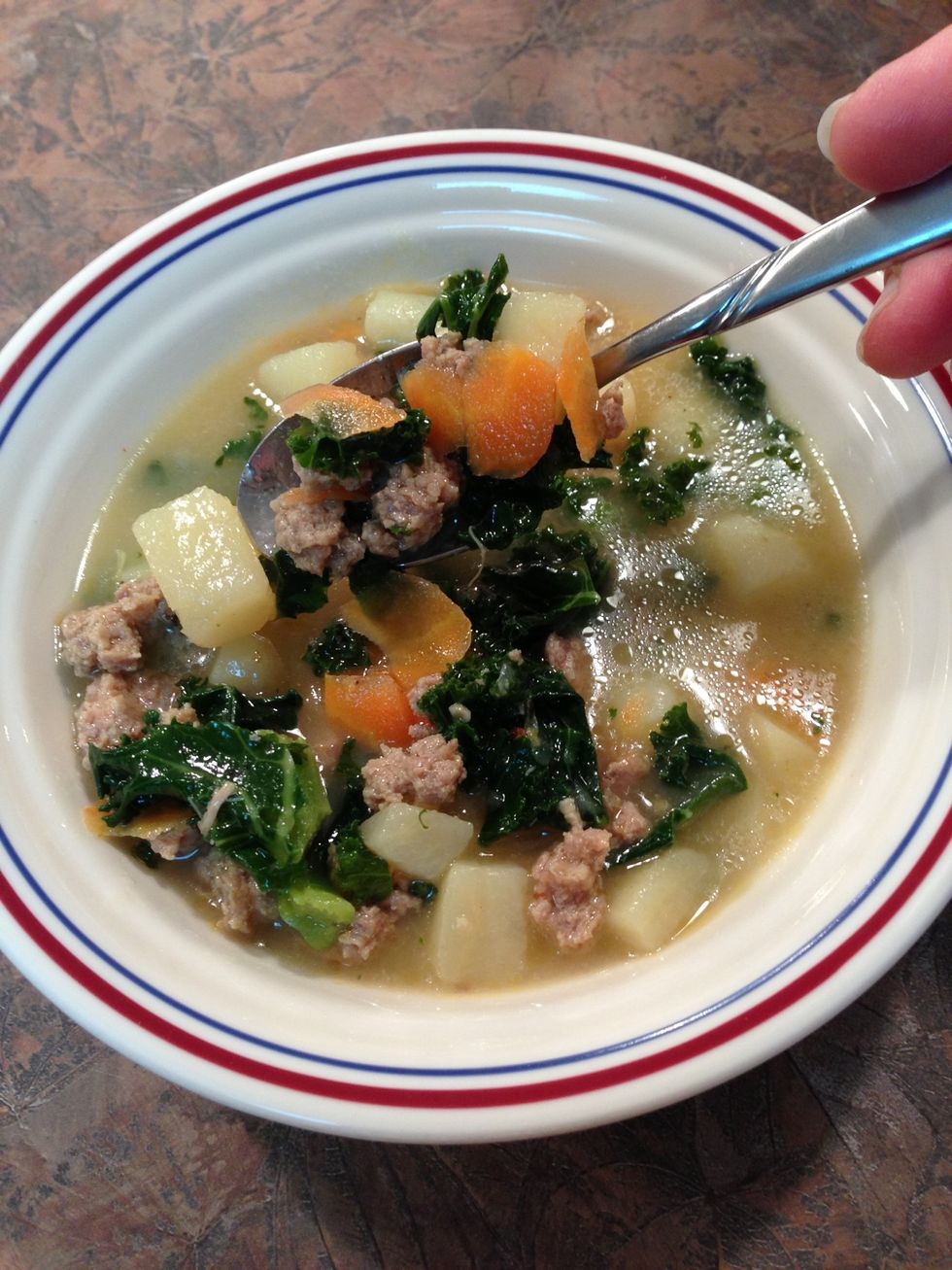 Another of our favorite healthy soups with a tasty broth and lots to chew too!
1.0lb Sweet Italian sausage
6.0 Medium or 4 large potatoes
1.0 Onion, cut
1/2 Bunche fresh kale
4.0c Chicken broth
1.0c Water
1.0c Milk
1.0 Carrot
Seasoned salt
Rollie Brandt
I've been an artist all my life and raised my children as a stay at home mom. Happily married 40 years. I love to share what I do...