How to make heart-shaped oven roasted potatoes
Make Heart-Shaped Oven Roasted Potatoes
679
Hearty Potatoes! Great for a sweet dinner with a loved one or special occasion.
Ingredient round-up: I used my heart shaped biscuit cutters for my taters.
Wash, scrub and peel the skins of those potatoes. And cut big enough slices through raw potatoes with cookie cutters. Par-boil them for about 20 minutes in salted water. Not mushy!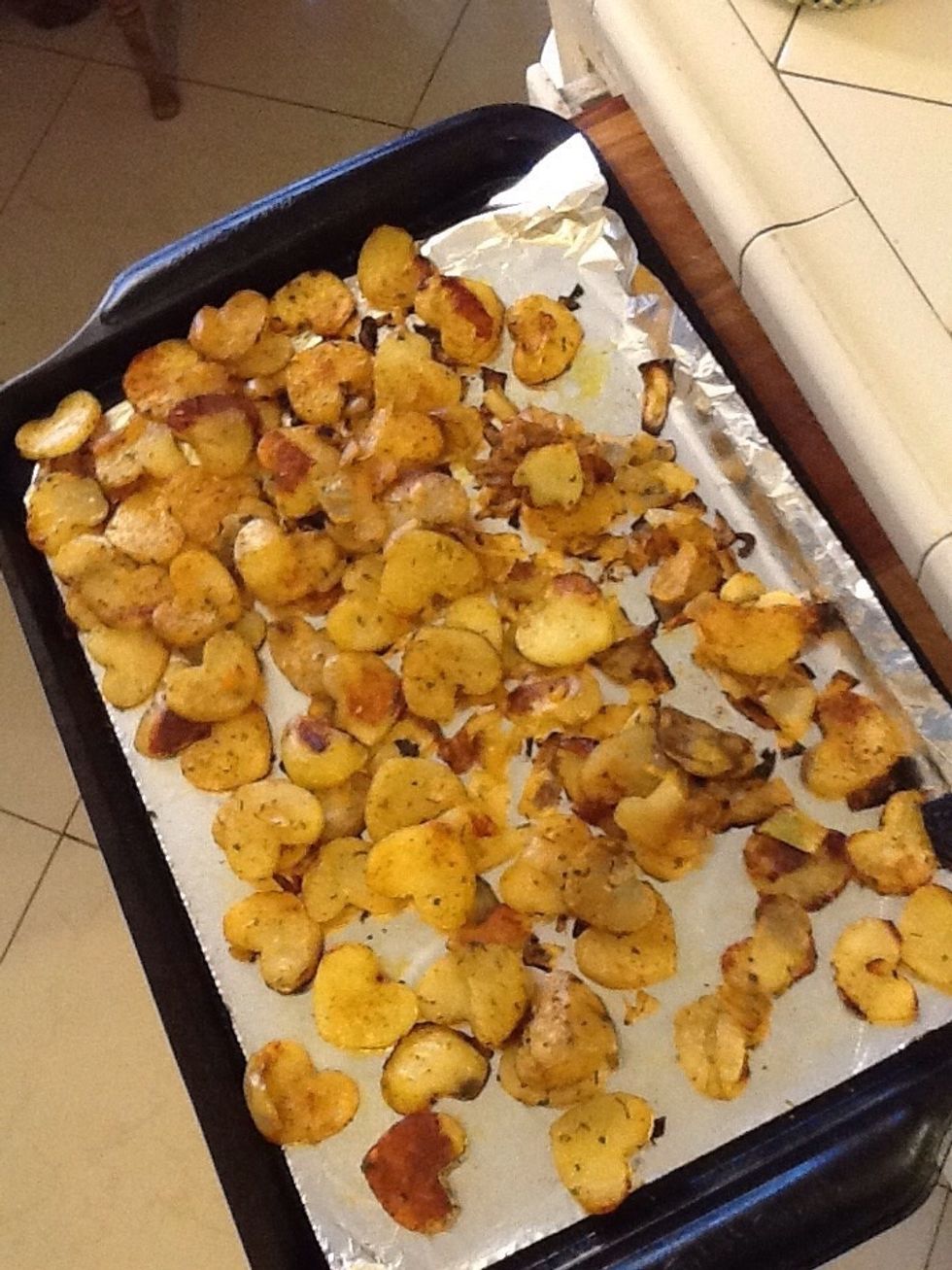 After parboil place on cookie sheet and season them up to taste! These will oven bake at 350 degree for about 20-25 minutes or till they get a nice golden brown color.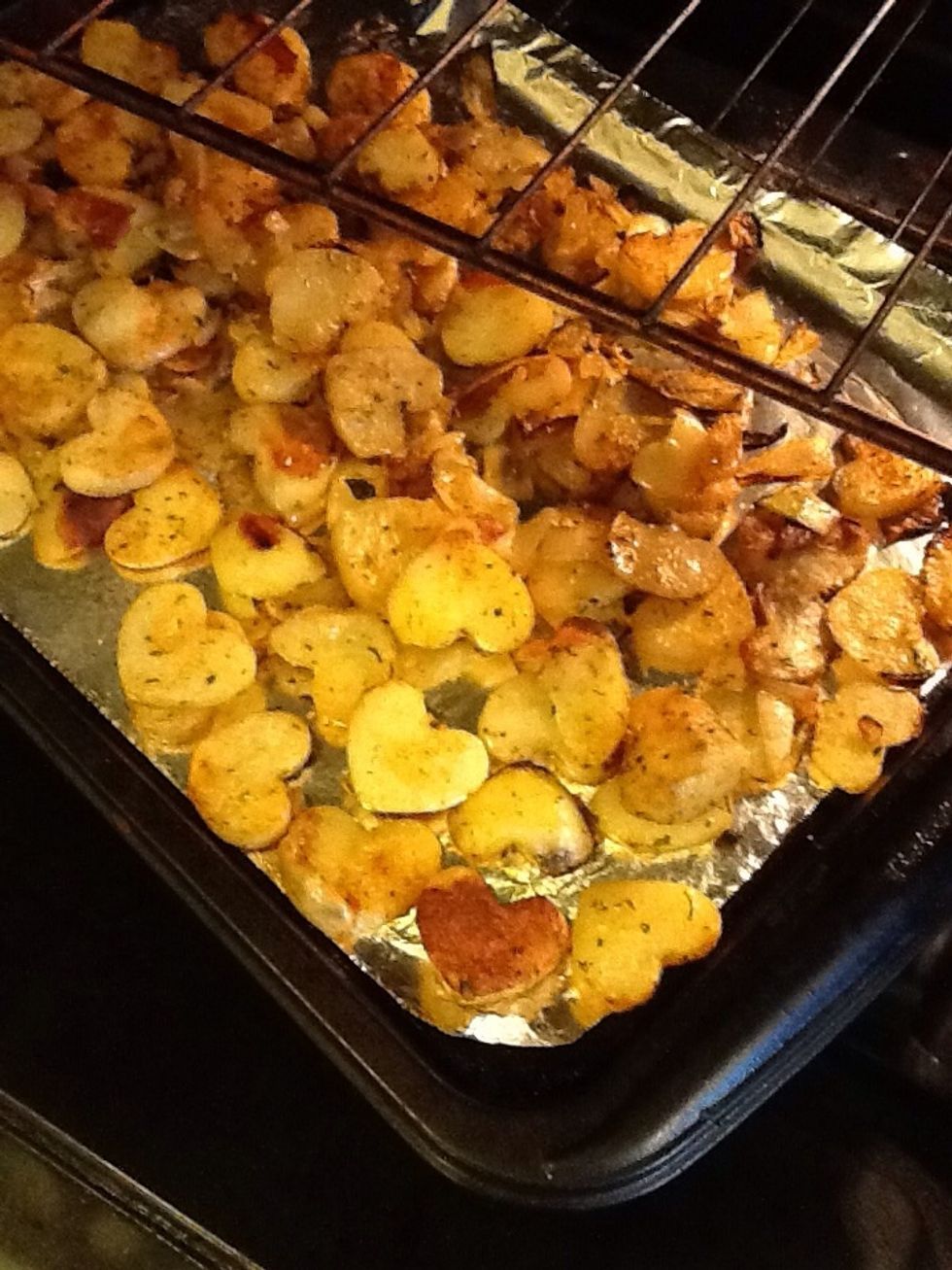 After they're done - salt and pepper to taste. I like to add a little extra virgin olive oil and paprika or fresh parsley before serving ! Enjoy!
5.0 Potatoes, Washed & Peeled
1.0Tbsp Old Bay Seasoning
Salt & Pepper (to taste)
Paprika (to taste)
1.0tsp Rosemary (fresh is better, jarred is fine)
2.0Tbsp Parsley Flakes