Please flip your device sideways to see the full picture!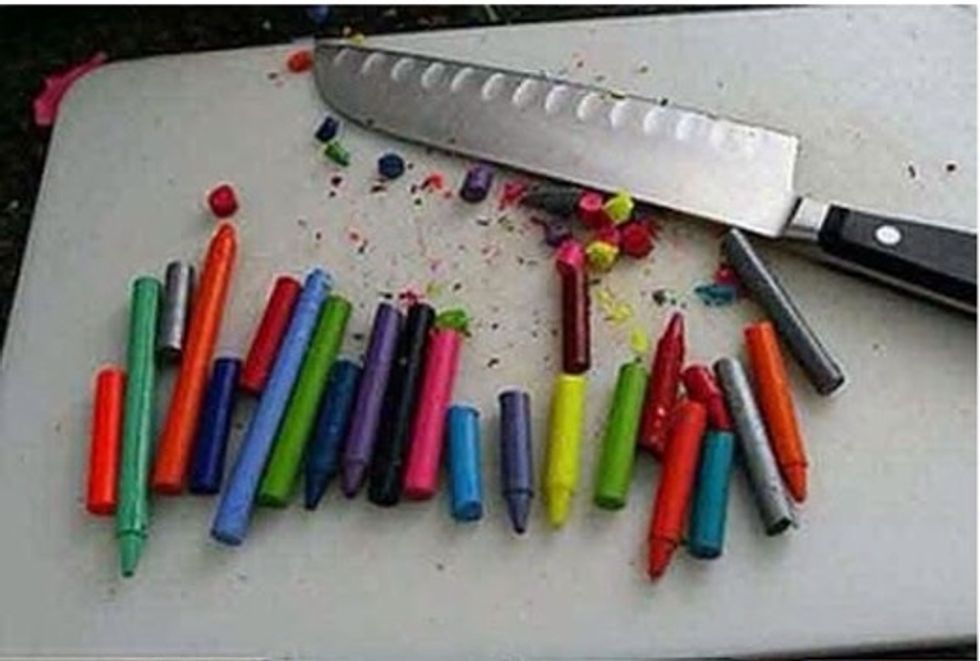 Peal all the wrappers off your old crayons. Once all wrappers are off start cutting your crayons in small pieces.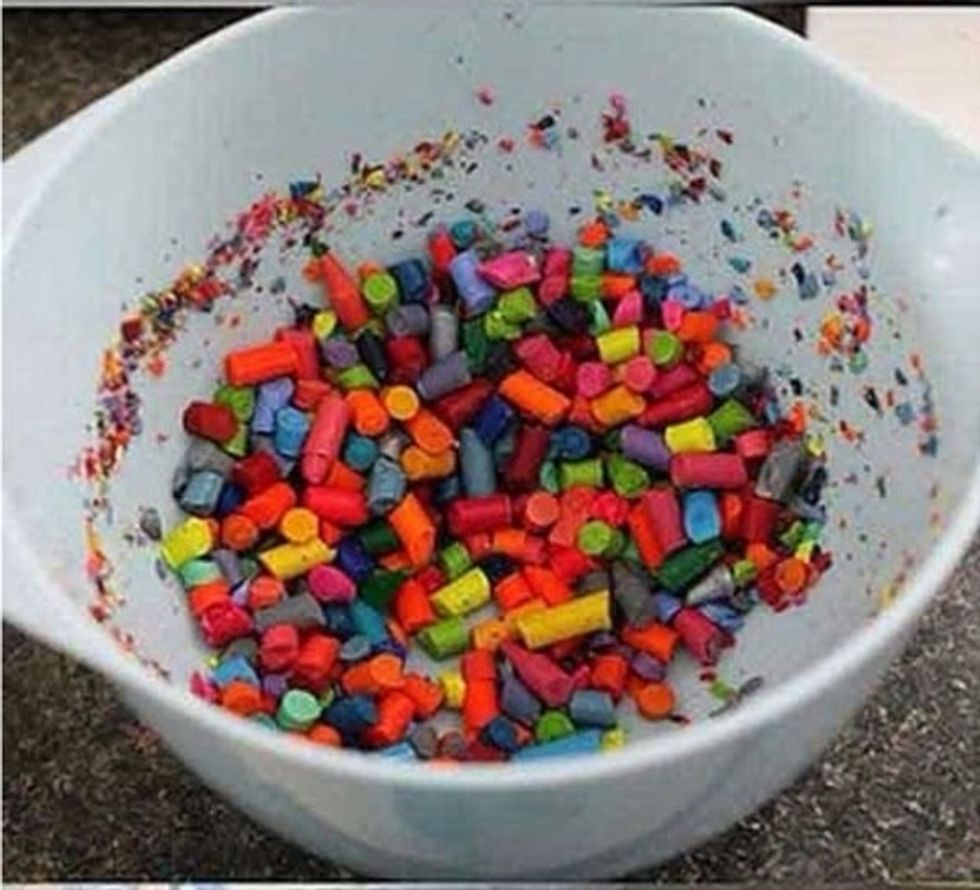 Put your crayons in a bowl and mix them around so you have a variety of colors.
After they are all mixed pour them into your heart shaped tray. Put them in the oven for 15mins at 230 degrees.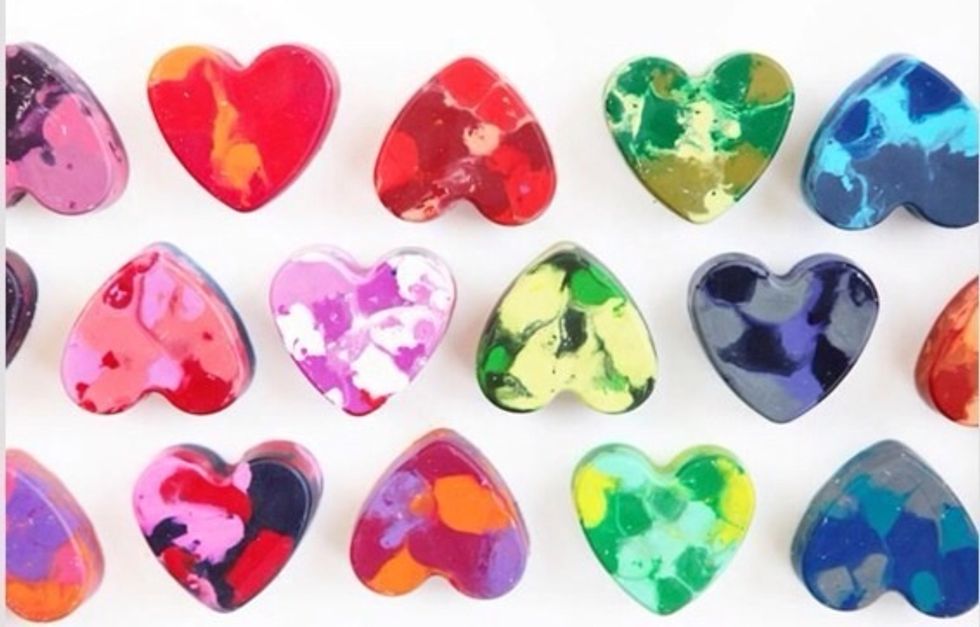 Let your crayons sit until they are completely hardened. You now have your beautiful crayons! These are great for the little ones!
Old crayons
1.0 Heart shaped tray
1.0 Oven