How to make healthy&meat-free sweet potato lettuce wraps
Make Healthy&meat-Free Sweet Potato Lettuce Wraps
19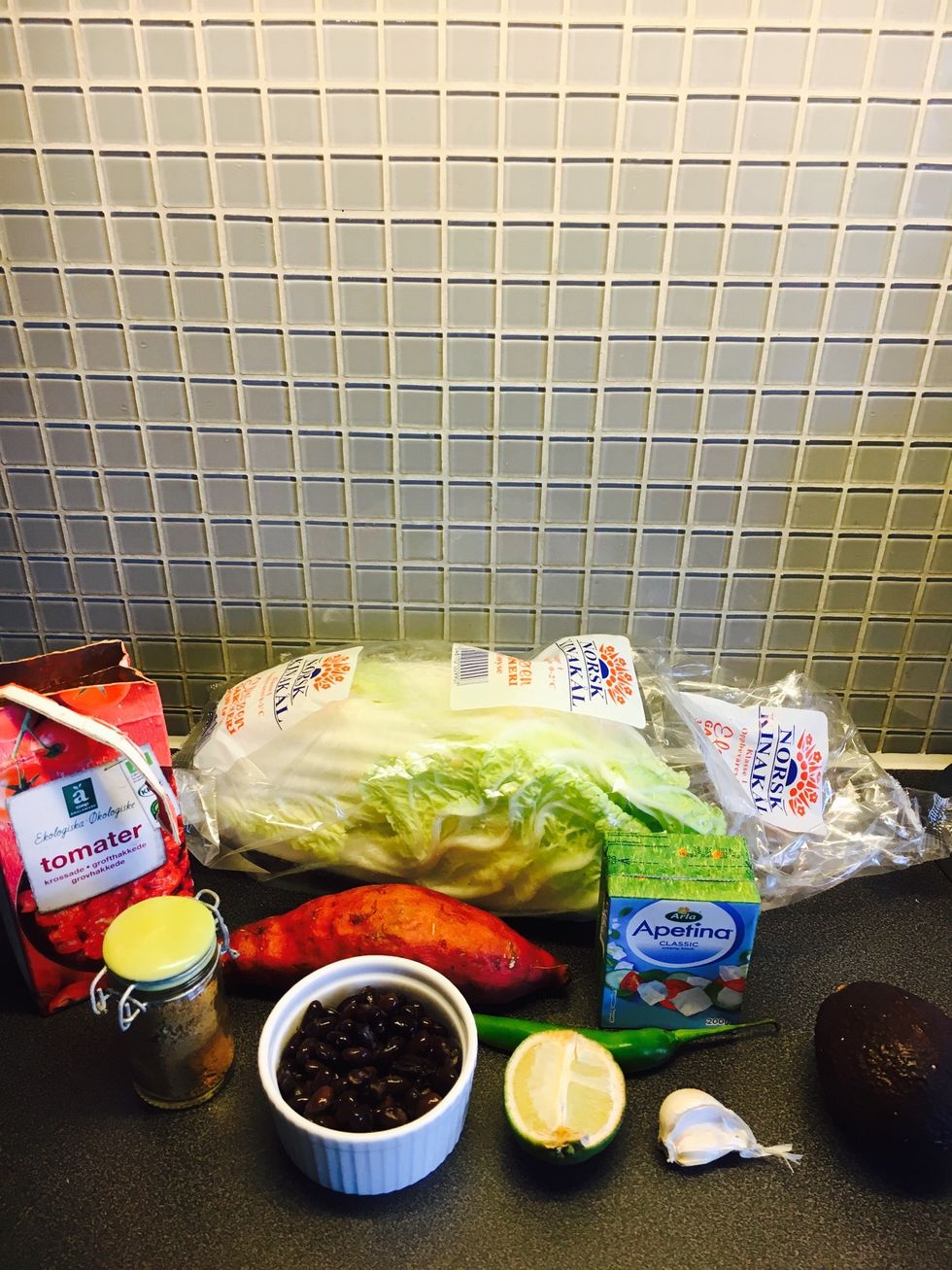 Ingredients: sweet potato, lettuce, chopped tomatoes, black beans, lime, avocado, feta cheese, homemade taco spice, green chili, garlic clove.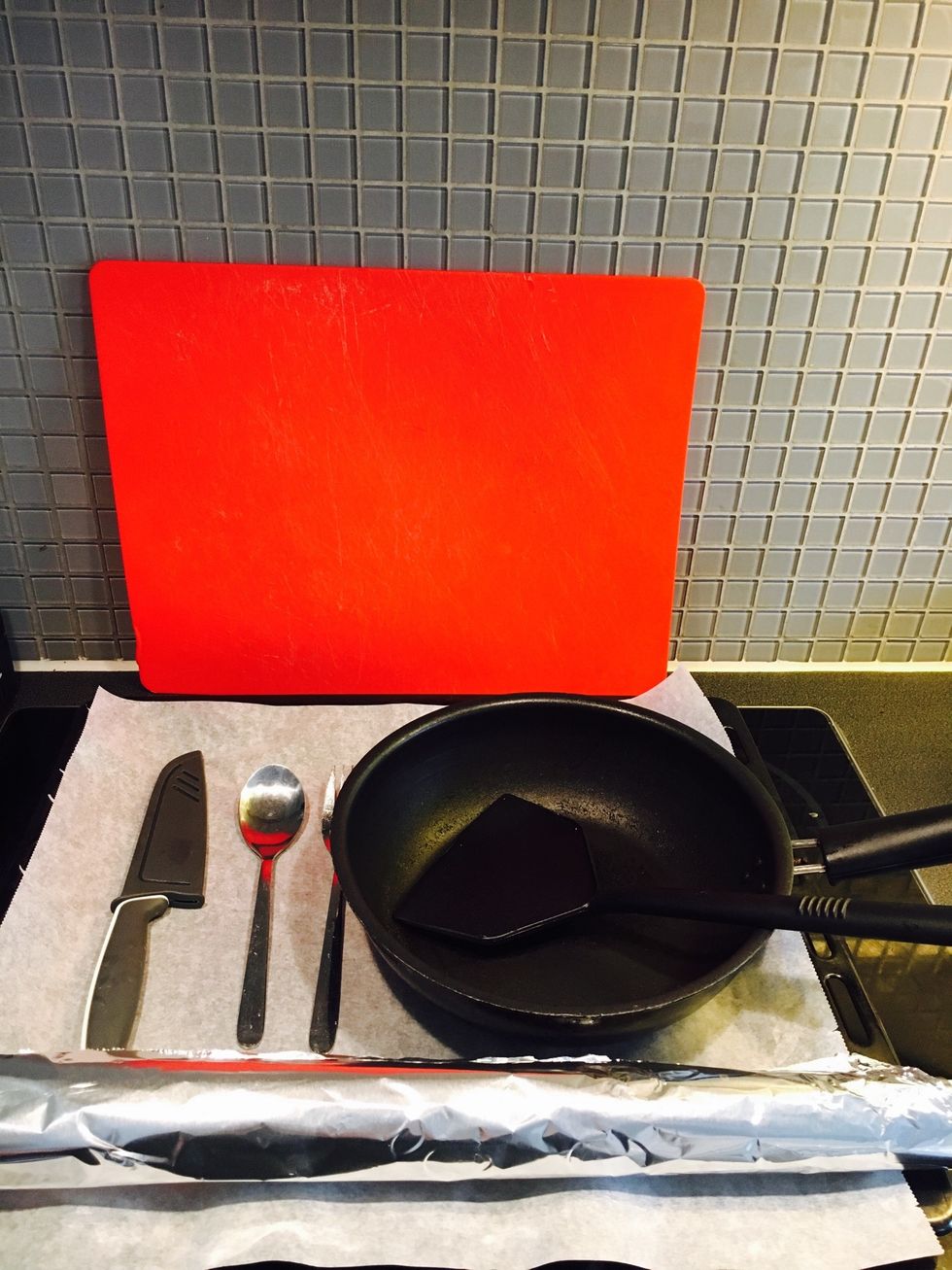 Tools: chopping board, oven proof tray, parcement paper/baking paper, knife, tablespoon, fork, spatula, frying pan, aluminum foil
Turn your oven on 225 degrees celcius. Wrap sweet potato in aluminum foil and bake for 30mins-1h depending on size (check with a fork, it's done when soft)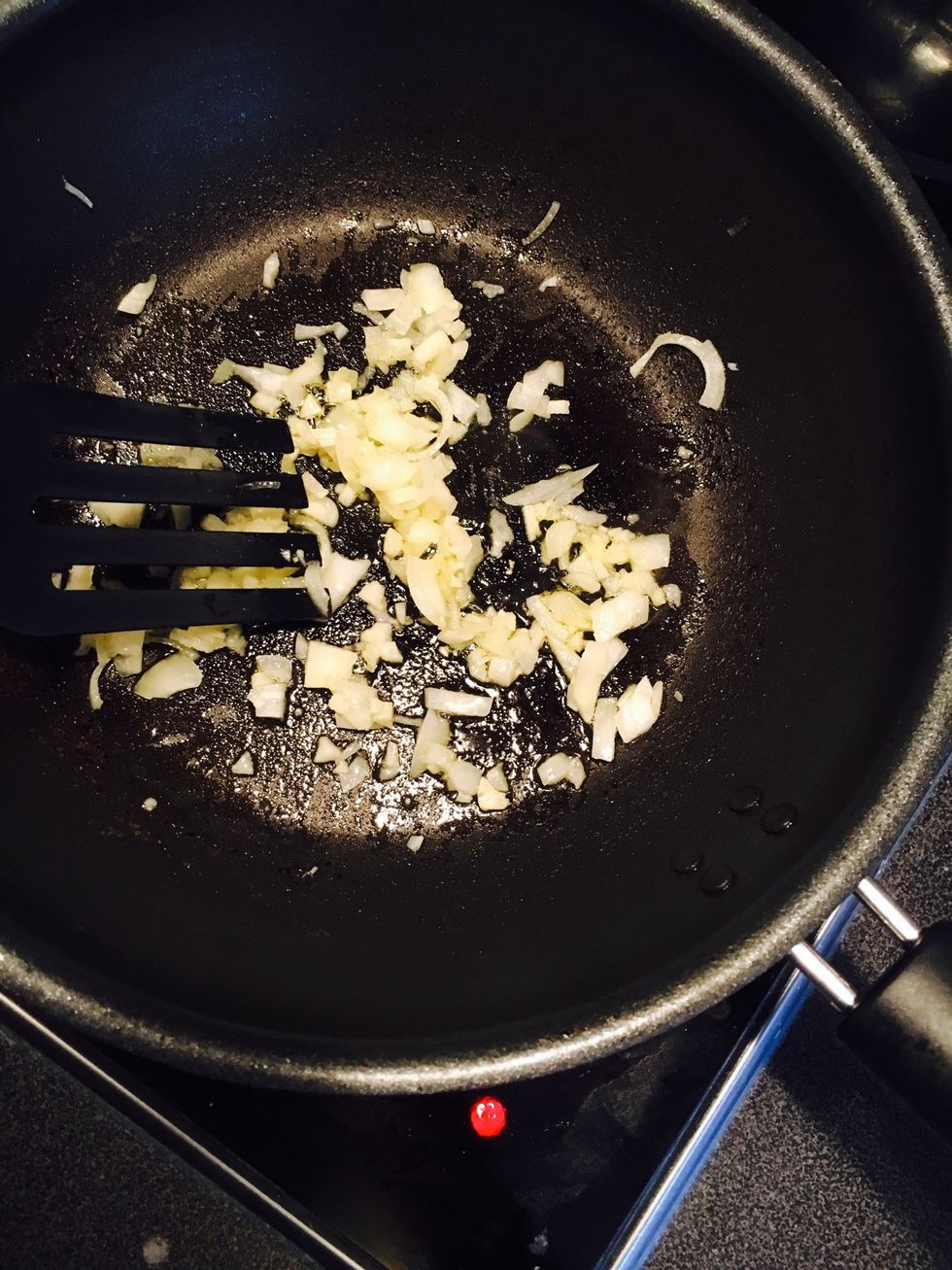 Fry onion & garlic on medium heat for 1-2 mins (until 'transparent')
Add chopped tomatoes, black beans and taco spice + 0,2 dl of water. Let simmer on medium heat for 5-10 minutes.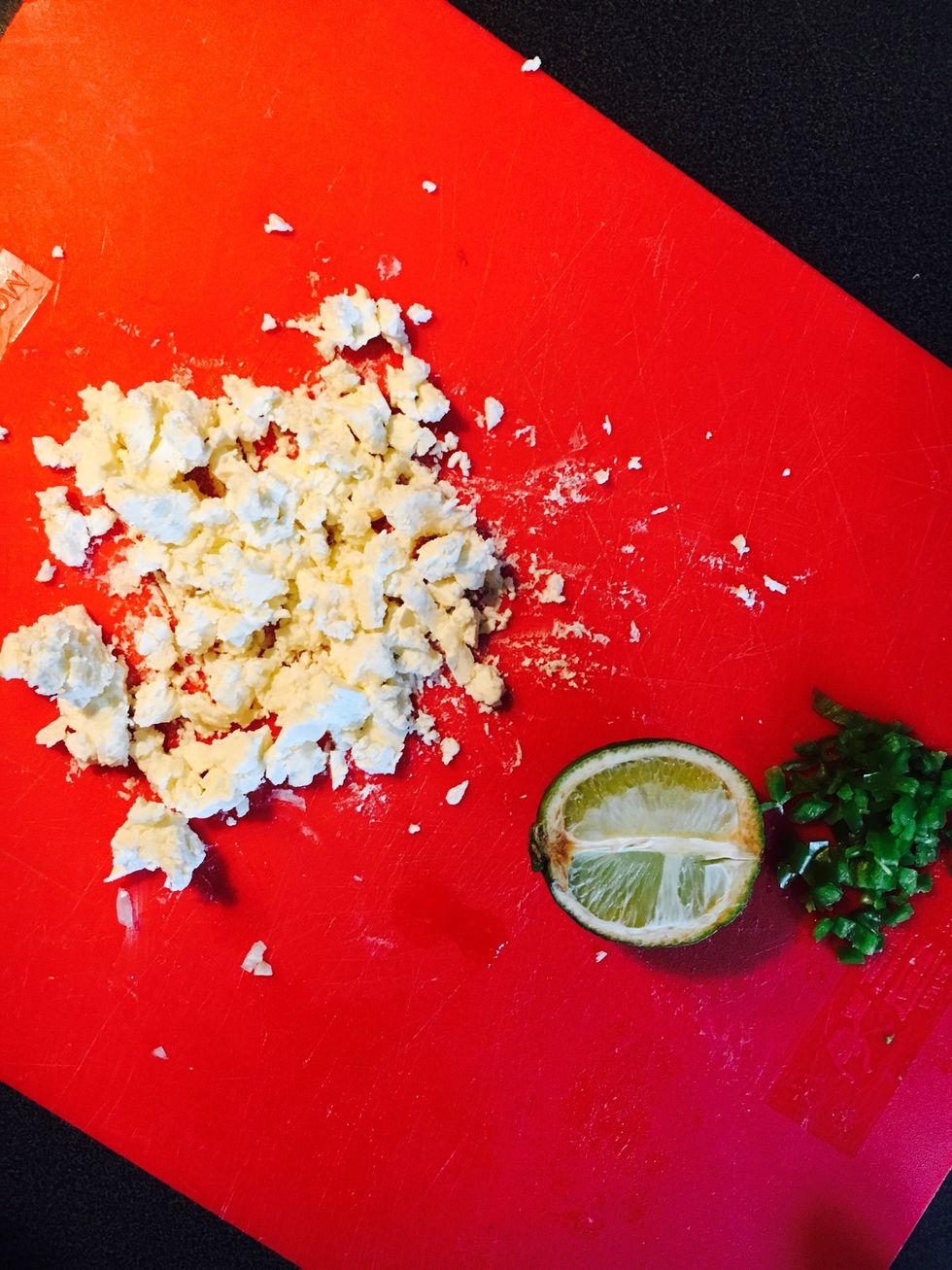 Chop feta and green chili. Slice lime into boats. Mash the avocado and add to a little bowl as a side.
Slice the sweet potato in half and mash a little with the fork. Put into lettuce leaves and add tomato-mix. Add feta & green chili on top. Serve with the mashed avocado & lime boats. Enjoy 😋💚
1.0 Medium/small sized sweet potato
2.0 Lettuce leaves (big)
30.0g Feta cheese
1/2 Onion (small)
1.0 Garlic clove
1/2 Green chili
1/2c Black beans
5.0Tbsp Chopped tomatoes (canned)
2.0Tbsp Taco spice (home made or organic/eco-friendly)
Beate Olav
24 from Norway?? Love making healthy food and getting inspired by clean living?? \n?Iherb discount code: NMW964\nContact: olav.beate@gmail.com\n\n\n