Make Healthy Wholewheat Pizza W/ Marinated Feta
36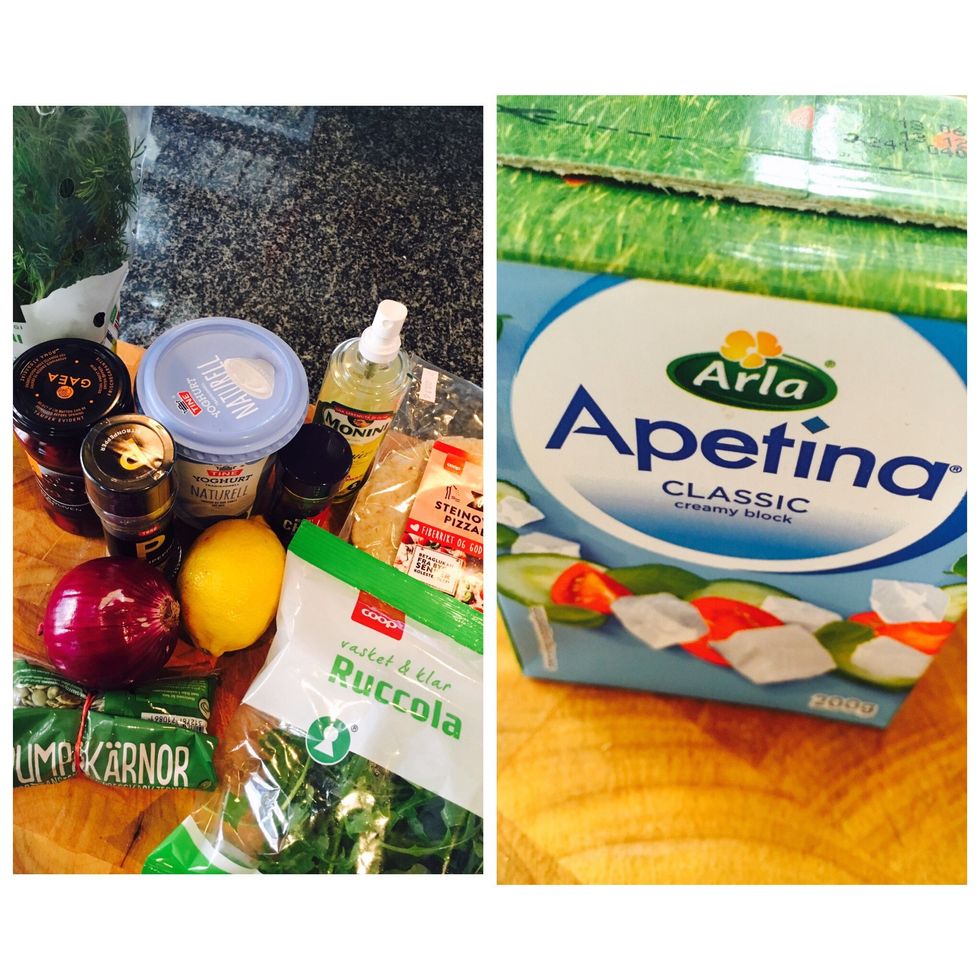 Ingredients: olive oil, feta cheese, kalamata olives, lemon, mini wholewheat Italian pizza crusts, pepper, salt, yoghurt (non-flavoured)To serve/optional: pumpkin seeds, chopped red onion and rocket.
Tools: measuring jug, chopping board, knife, tablespoon, bowl, grater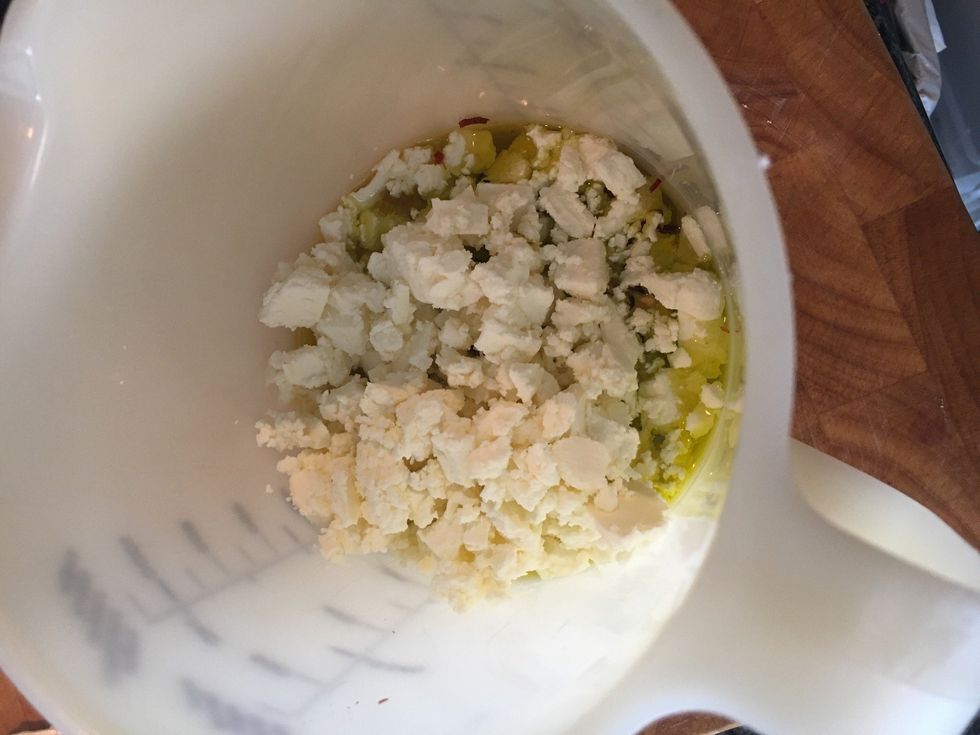 Chop feta and mix together with olive oil, lemon zest and chili flakes.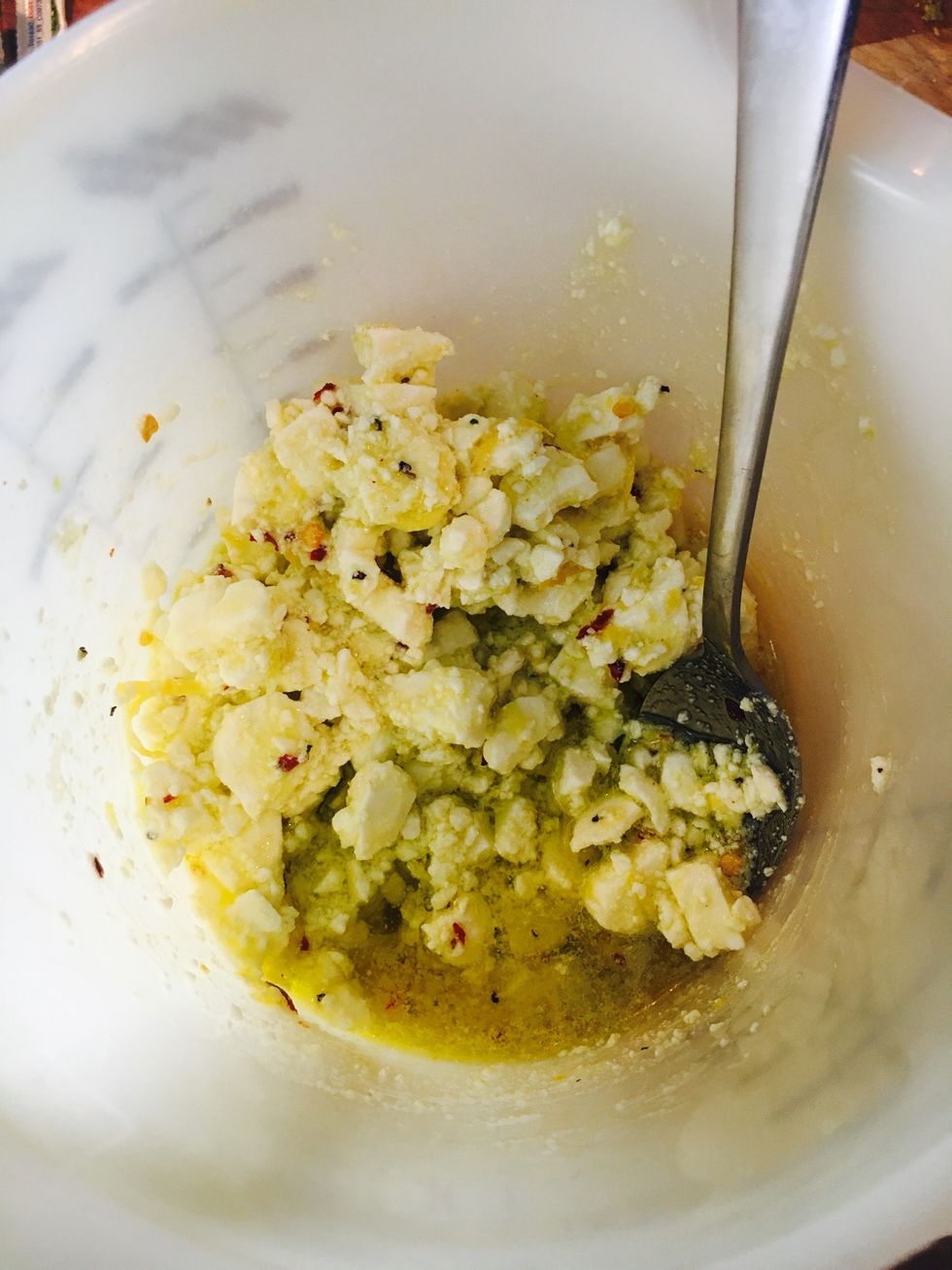 Mix until it looks like this/ is well combined. Put in the fridge and let marinate while you make the rest.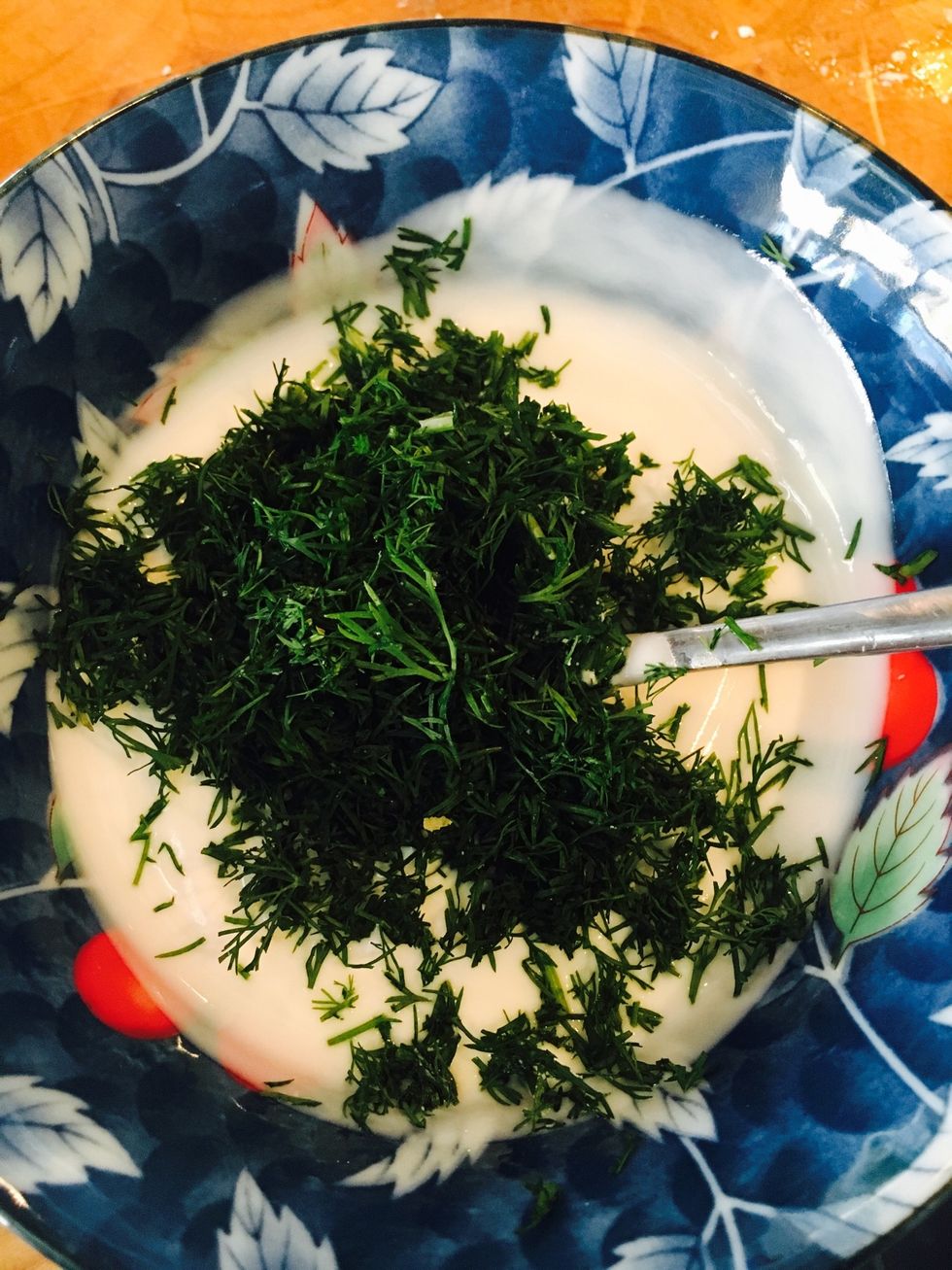 Mix dill, yoghurt and pepper together in a bowl.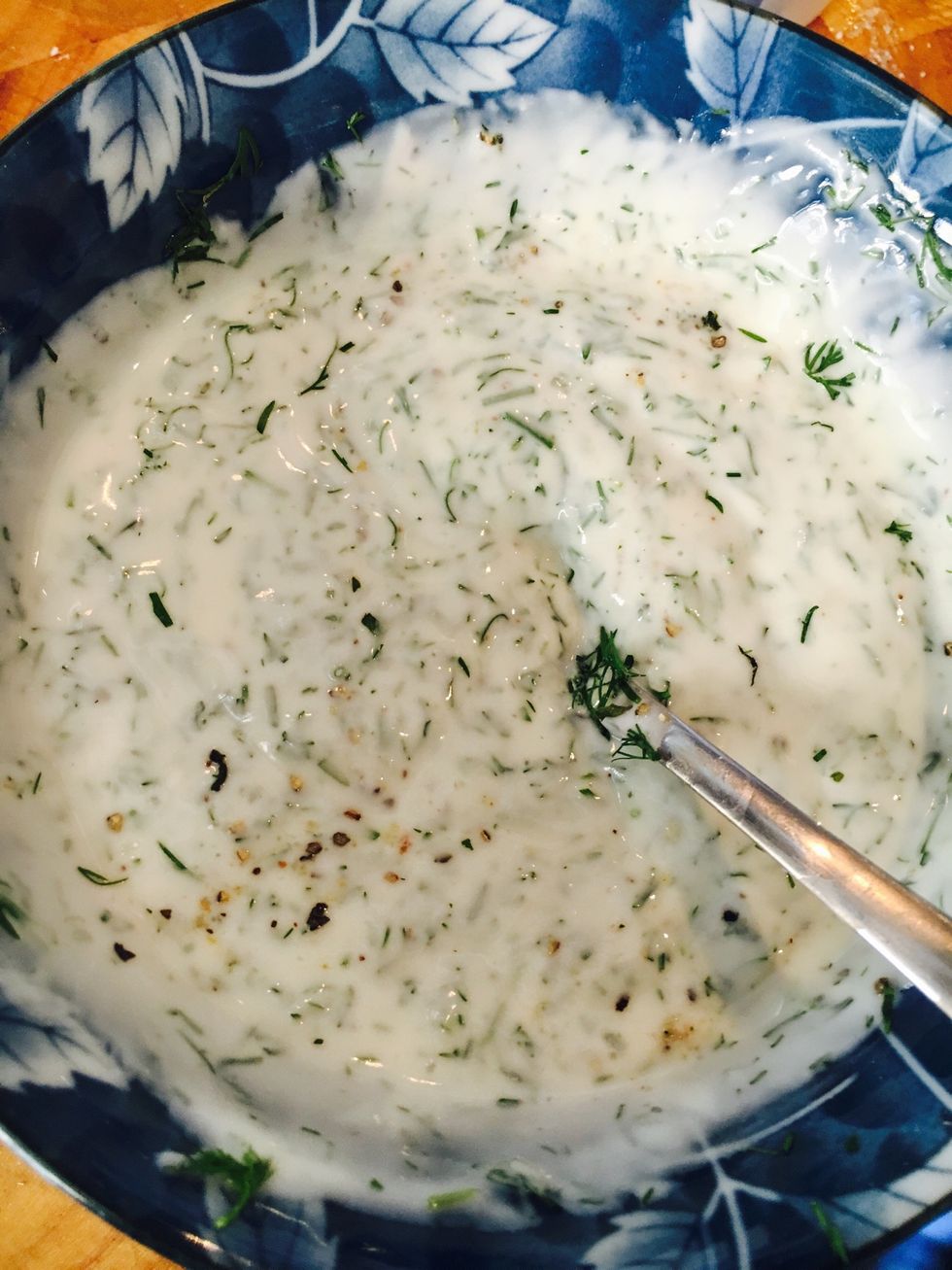 Mix until it looks like this. Put in the fridge together with the feta.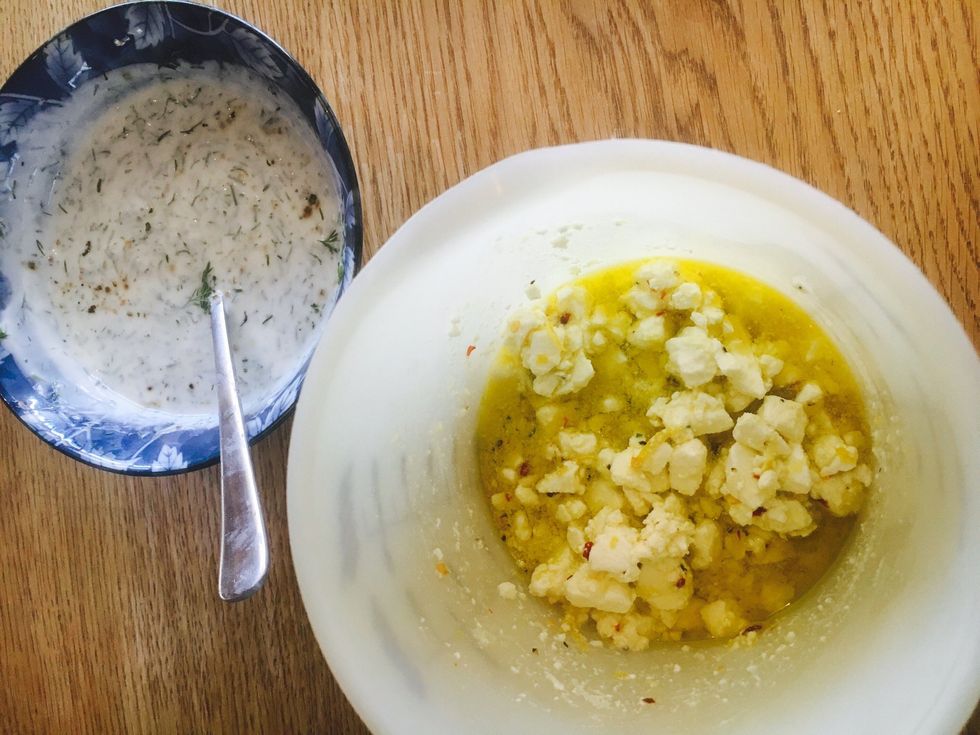 Heat your pizza crusts in the oven. When done take out the feta and the yoghurt dip.
Put feta and dip on the crust. Serve with chopped kalamata olives and a sprinkle of chili flakes Enjoy 😋 (I also served mine with rocket and chopped red onion on the side)
4.0 Wholewheat mini italian pizza/pita etc
125.0g Feta cheese
10.0Tbsp Yoghurt (natural/non-flavoured)
3.0Tbsp Kalamata olives
3.0Tbsp Dill
2.0Tbsp Chili flakes
1/2 Lemon (zest)
1.0pch Salt (to taste)
1.0pch Pepper (to taste)
To serve (optional)
Red onion (chopped)
Rocket
Beate Olav
24 from Norway?? Love making healthy food and getting inspired by clean living?? \n?Iherb discount code: NMW964\nContact: olav.beate@gmail.com\n\n\n