Wash and chop fresh vegetables
Brown onions (red and spring onions) with garlic in a little bit of Fry Light (1 calorie cooking spray)
Once these are lightly cooked (soft but still crunchy) add 1 chopped red pepper!
Leave to brown then stop from sticking by adding a squeeze of lime. This is called de-glazing! It adds flavour and keeps the base of the chilli 'lubricated' :)
Stir then add chopped and washed egg plant. Don't worry if it has started to go brown after the chopping, this is just the egg plant's way!
Then after five minutes, are the tinned chopped tomatoes. Don't stop gently stirring! Turn down the heat to simmer after this to stop from splattering :)
Mmmmm looking good - but not quite finished...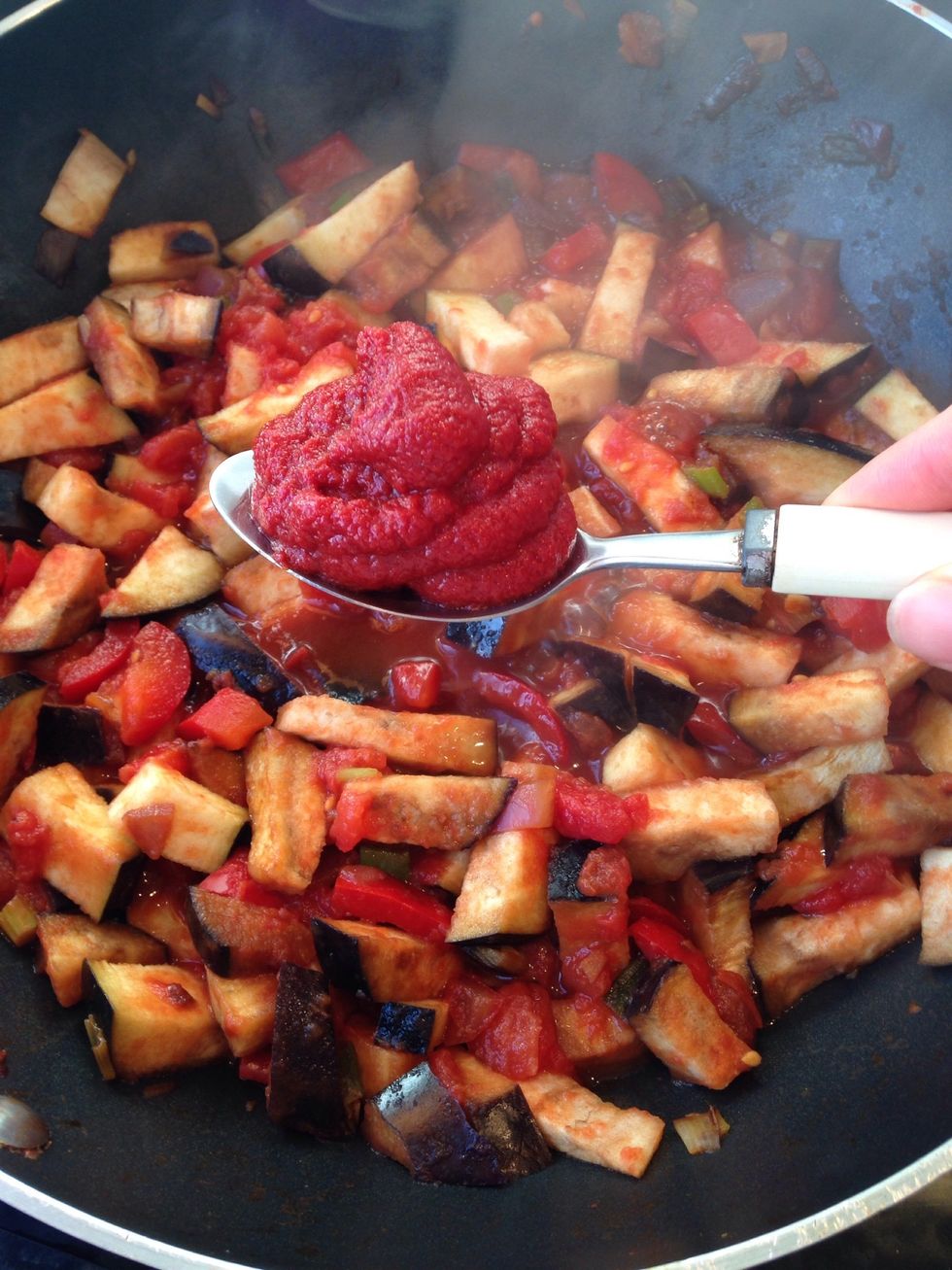 Add concentrated tomato paste here, don't stir in until the water is added (really quickly!)
Now time to add a tin of mixed beans. You can use kidney beans or pinto beans if you can't get mixed. Asda's mixed Mexican beans are the best!
Now after stirring, add spice to taste. Keep adding lime juice as you go along!
Now one last ingredient - brown sugar! It helps reduce the acidity of all that tomato and brings out flavour.
Simmer for a further 10-12 minutes...
Leave to cool then warm up later! Mine is used for packed lunches for the office. Heated up then put on a bed of fresh, raw baby spinach and chopped cucumber! Mmmmmmm, noms!
1.0 Egg plant
1.0 Red onion
2.0 Spring onions
1.0 Can Mexican Bean mix
1.0 Red pepper
2.0 Garlic cloves
5.0ml Fry light spray
1.0tsp Cajun spice
1.0tsp Aromat Shake
1.0tsp Can chopped tomato
1/2Tbsp Tomato Paste Concentrate
2.0tsp Brown sugar
1.0tsp Lime
1.0part Water
Edinburgh, United Kingdom