Make Healthy Tessemae's Tomato Sauce
22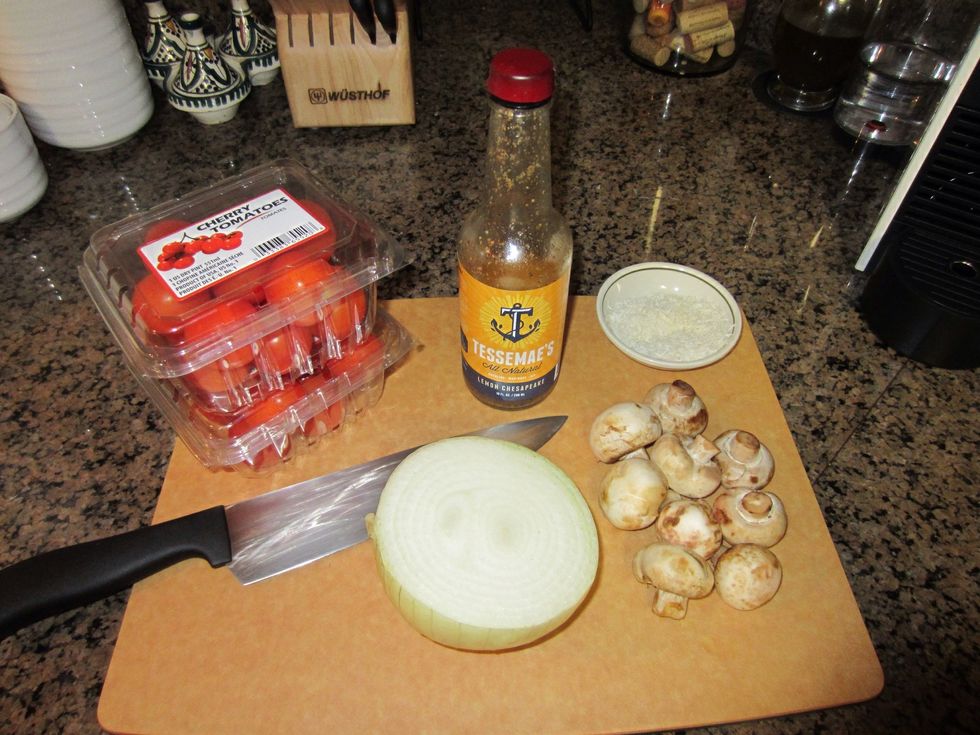 Gather all ingredients. All the spices you need are already in the Tessemae's lemon Chesapeake dressing.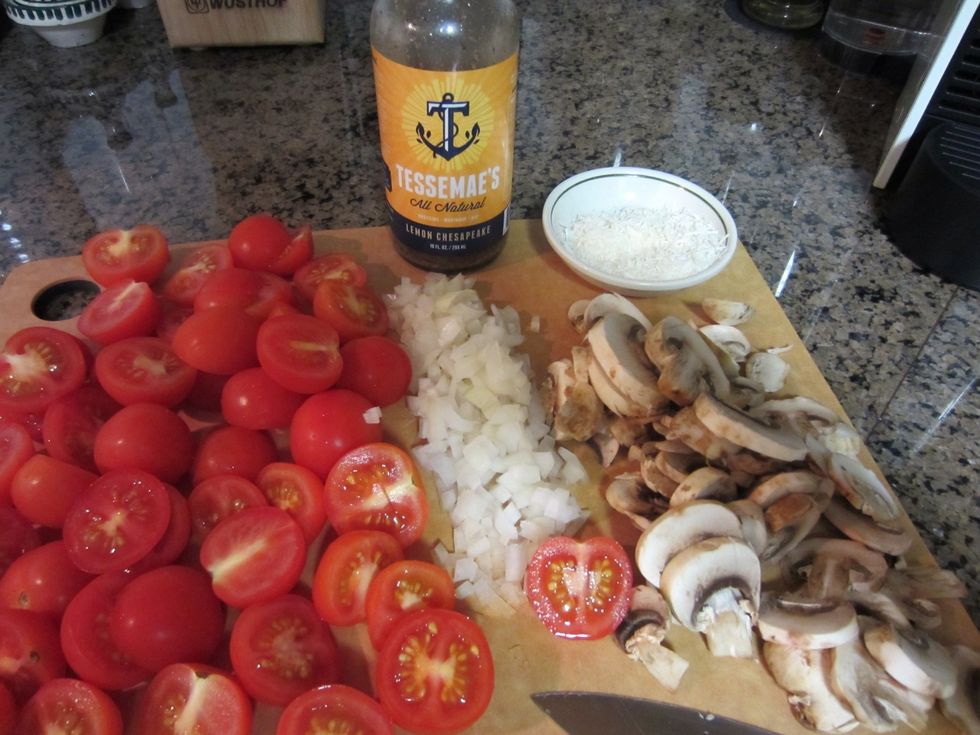 Prep produce. Cut tomatoes in half.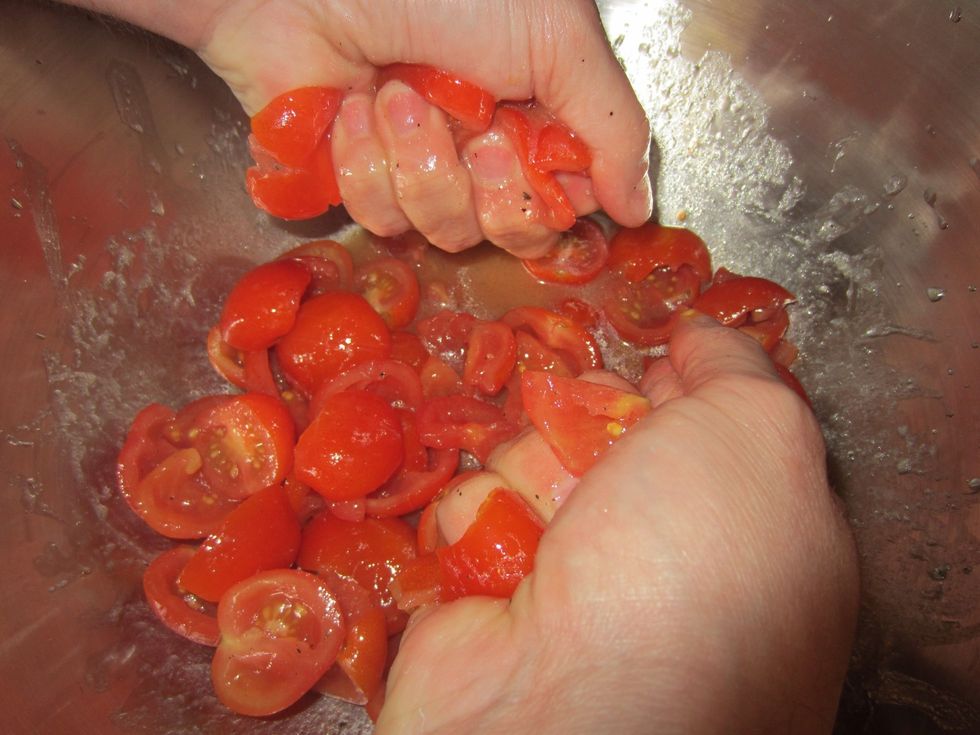 In a mixing bowl add tomatoes and add Tessemae's dressing ( don't be bashful) then squeeze it all with hands to get all the juices out of the tomatoes.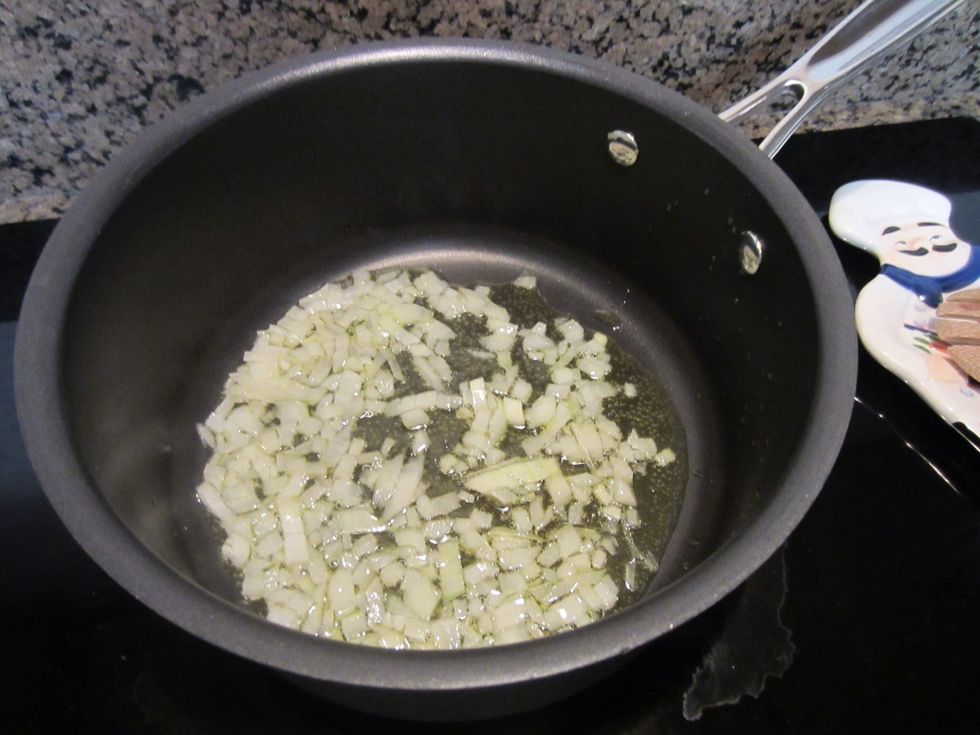 Turn the stove top on low and add some olive oil and chopped onion. Cook until transparent. Do not over cook.
Add the whole bowl of squeezed tomatoes to the onions. Keep on low heat. Then cover with lid.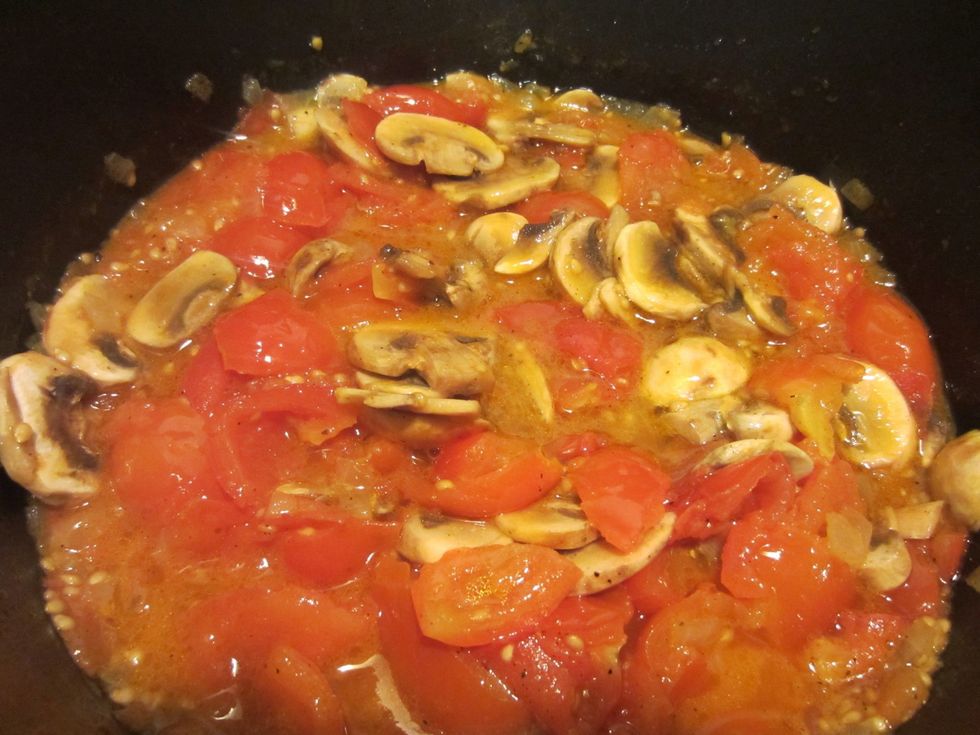 Add mushrooms.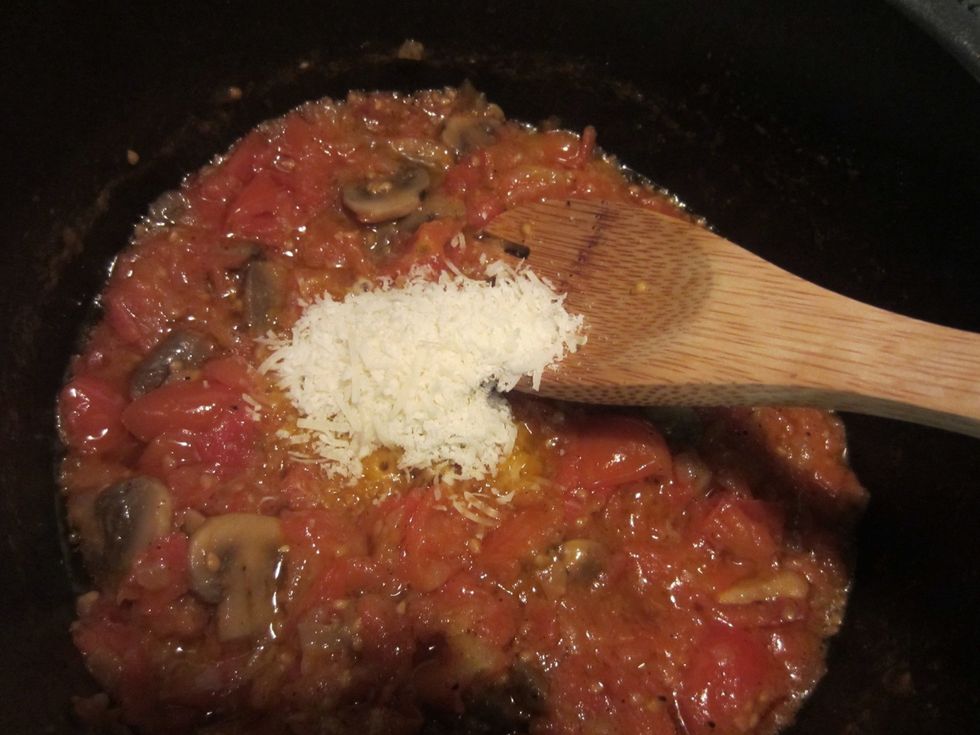 When just about done, add your shaved Parmesan.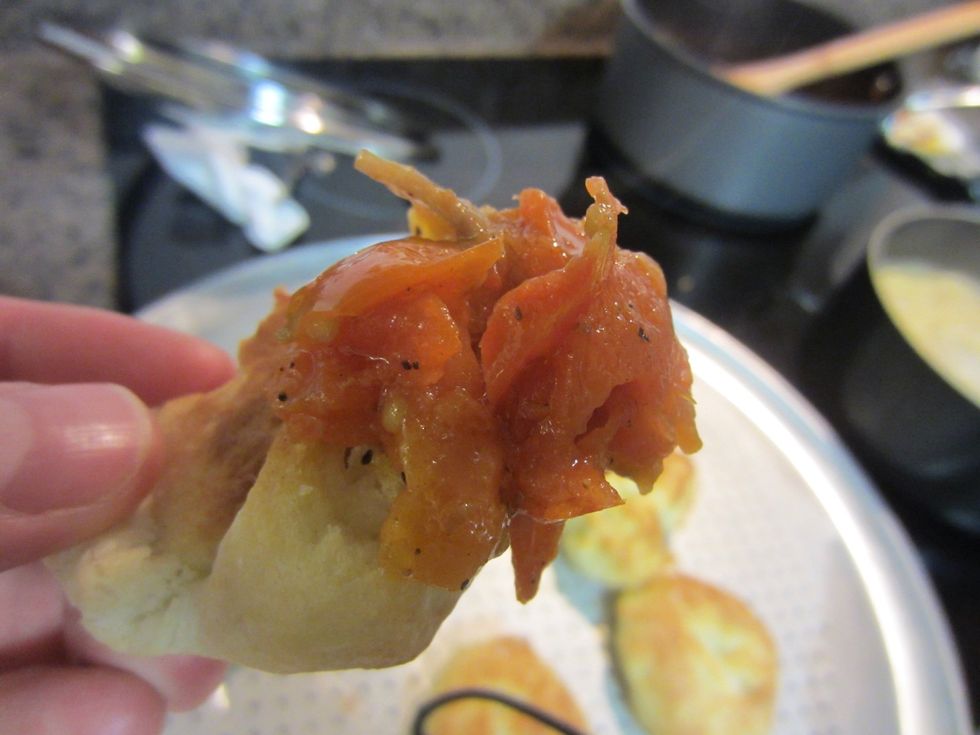 Test it with some home made schiacciata. (Tuscan style bread, brushed with Tessemae's Lemon Chesapeake blend dressing) look for recipe in one of my guides.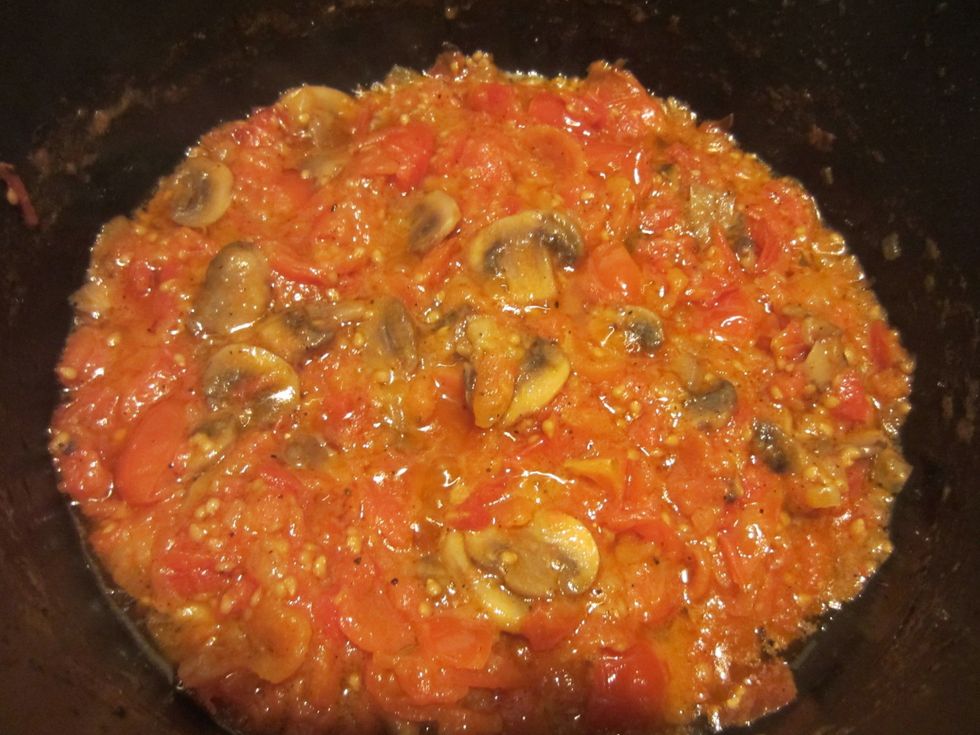 45minutes later, looks ready to go. Mmmmmmm...
Serve it with some pasta and Buon appetito.
Cherry tomatos
Chopped onion
Tessemae's all natural lemon Chesapeake dressing
Sliced mushrooms
Graded Parmesan cheese