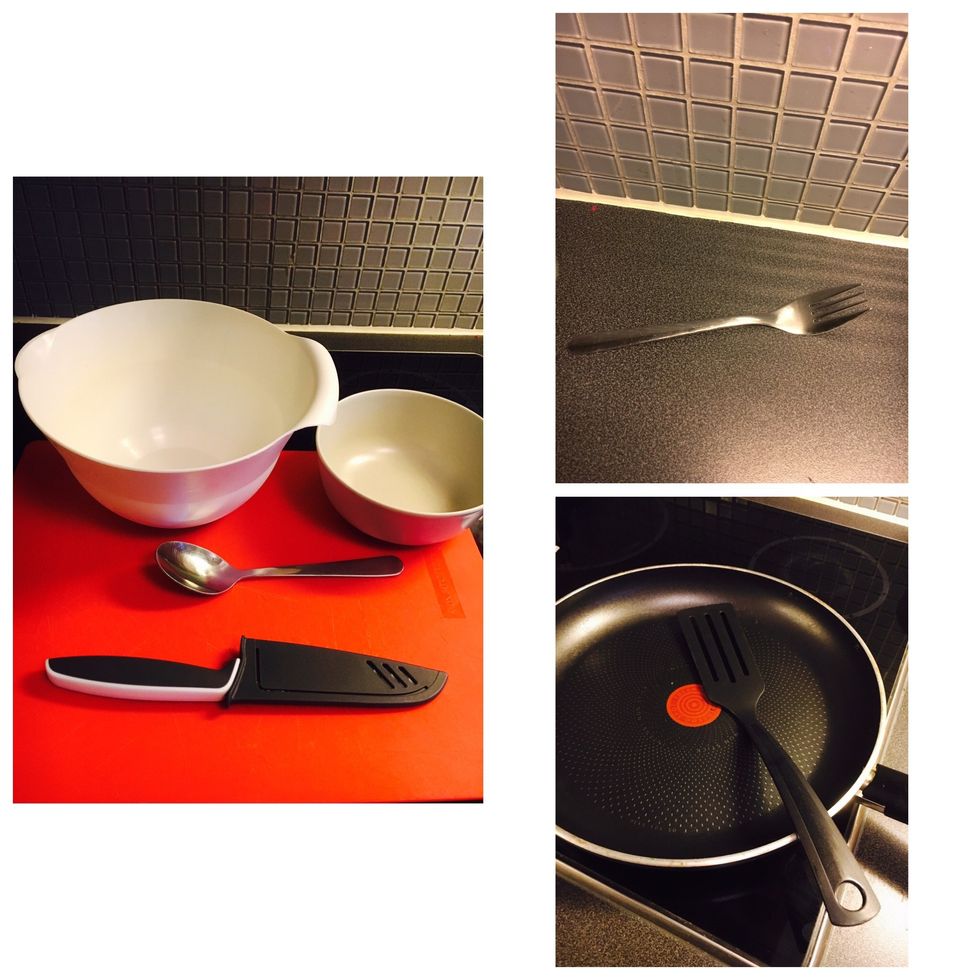 Tolls: bowls x3, chopping knife, chopping board (x2), fork, frying pan, spatula, tablespoon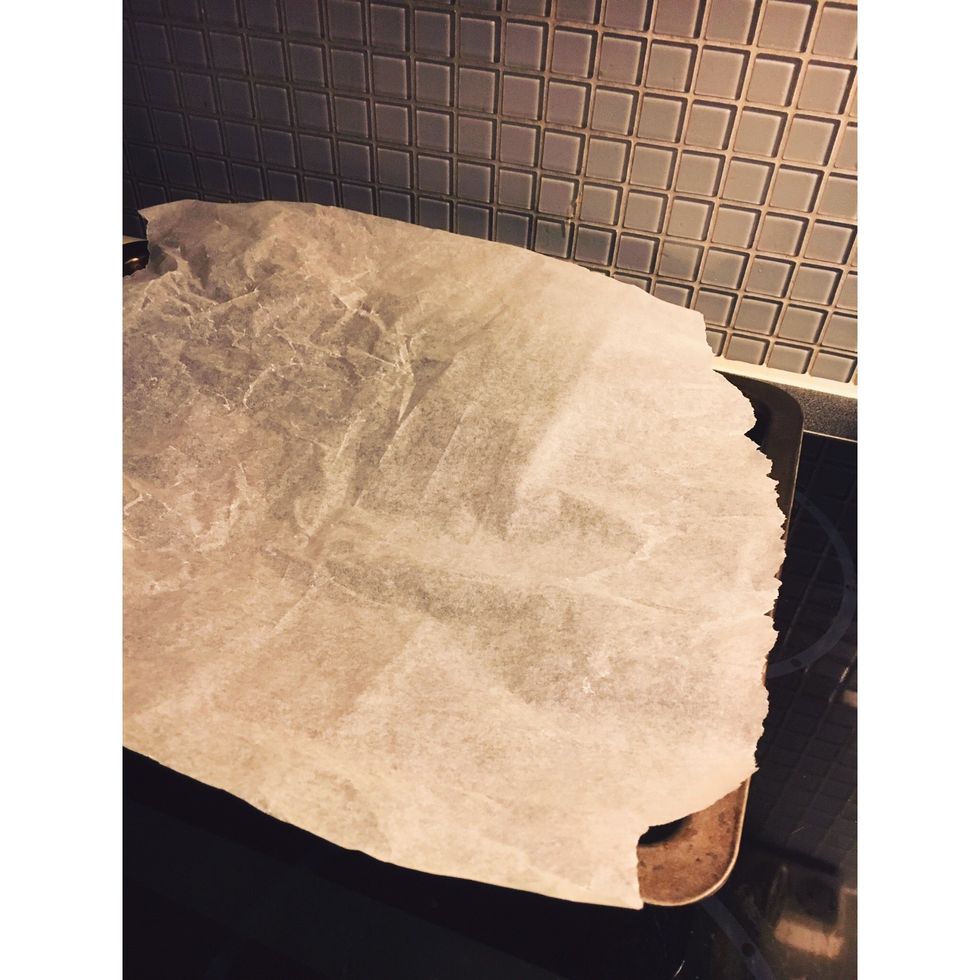 Baking tray with parcement paper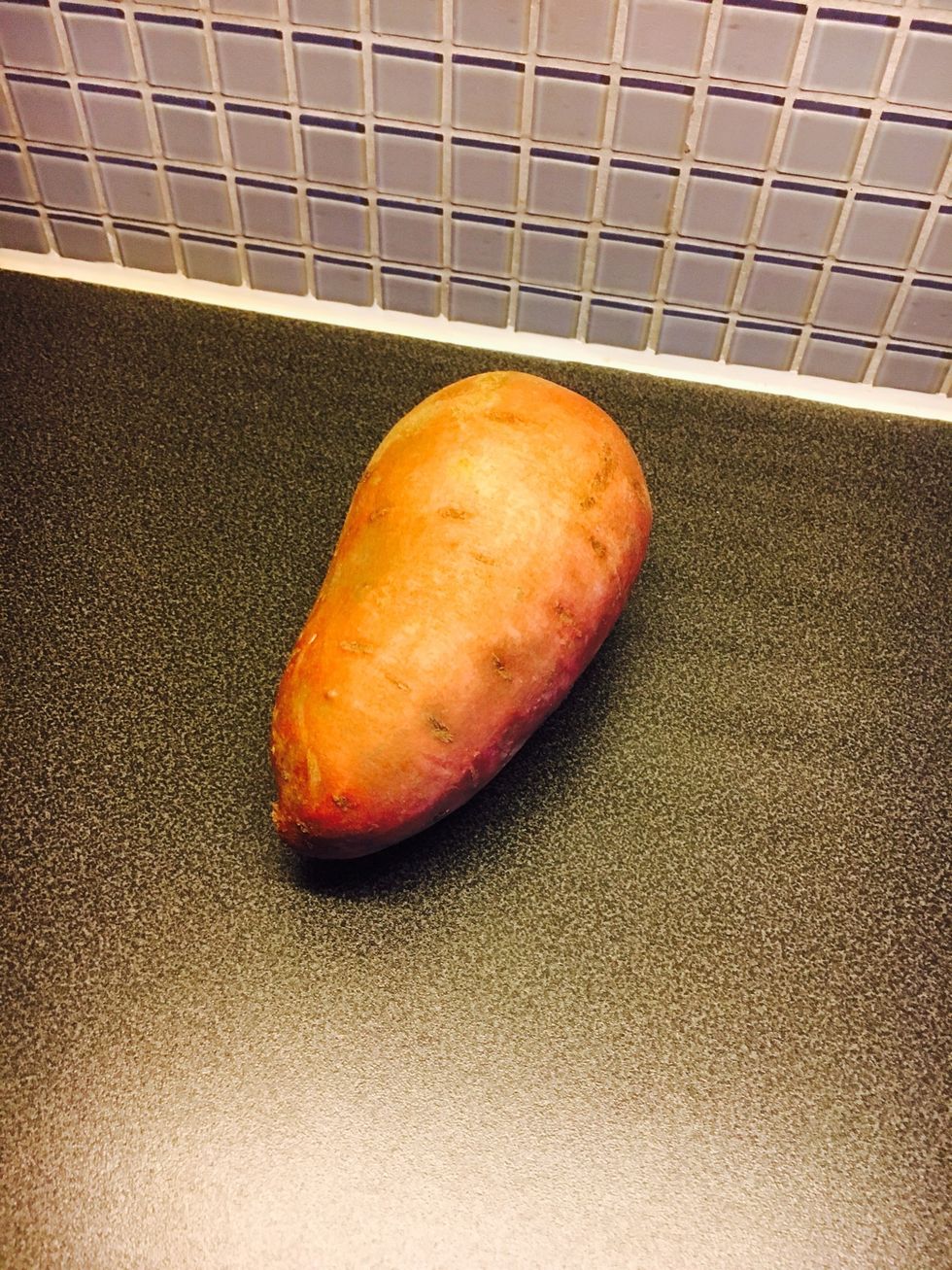 Ingredients: one big sweet potato. Put the sweet potato on the baking tray. Heat on 200 degrees celcius for 30 mins-1h depending on size.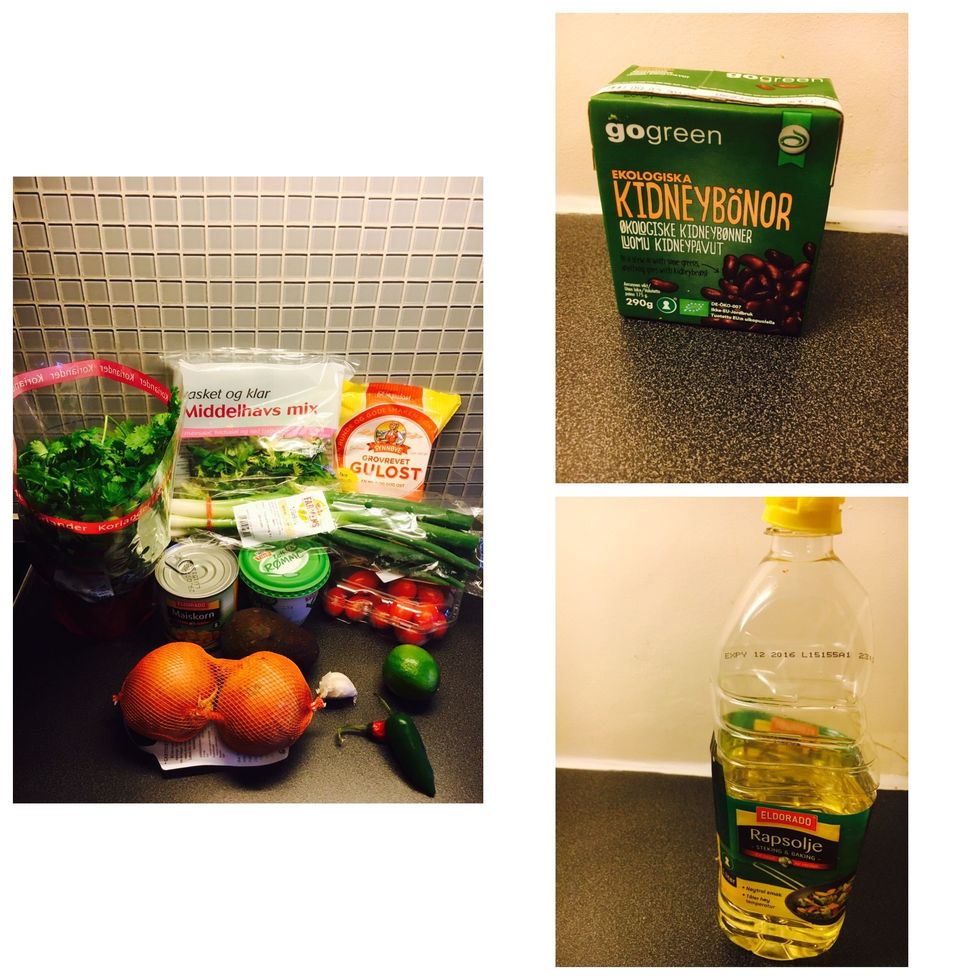 Ingredients cont.: coriander, onion, tomatoes, avocado, lime, green chili, red chili, light shredded cheese, light sour cream, kidney beans, corn, oil, spring onion(salad as a side - optional), garlic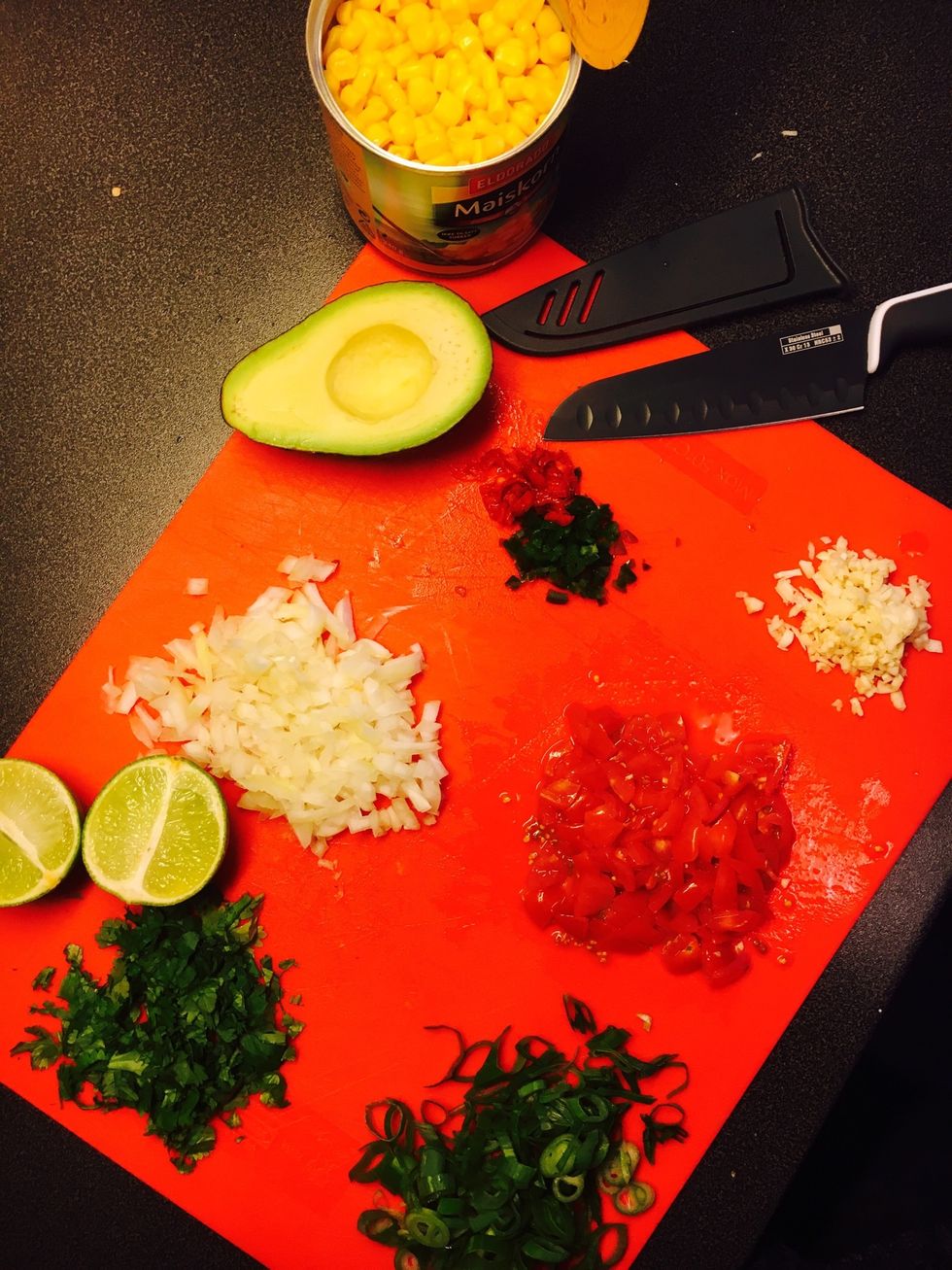 Chop all veg
Fry spring onion slightly (1-2 mins) with oil
When sweet potato is done: Cut in half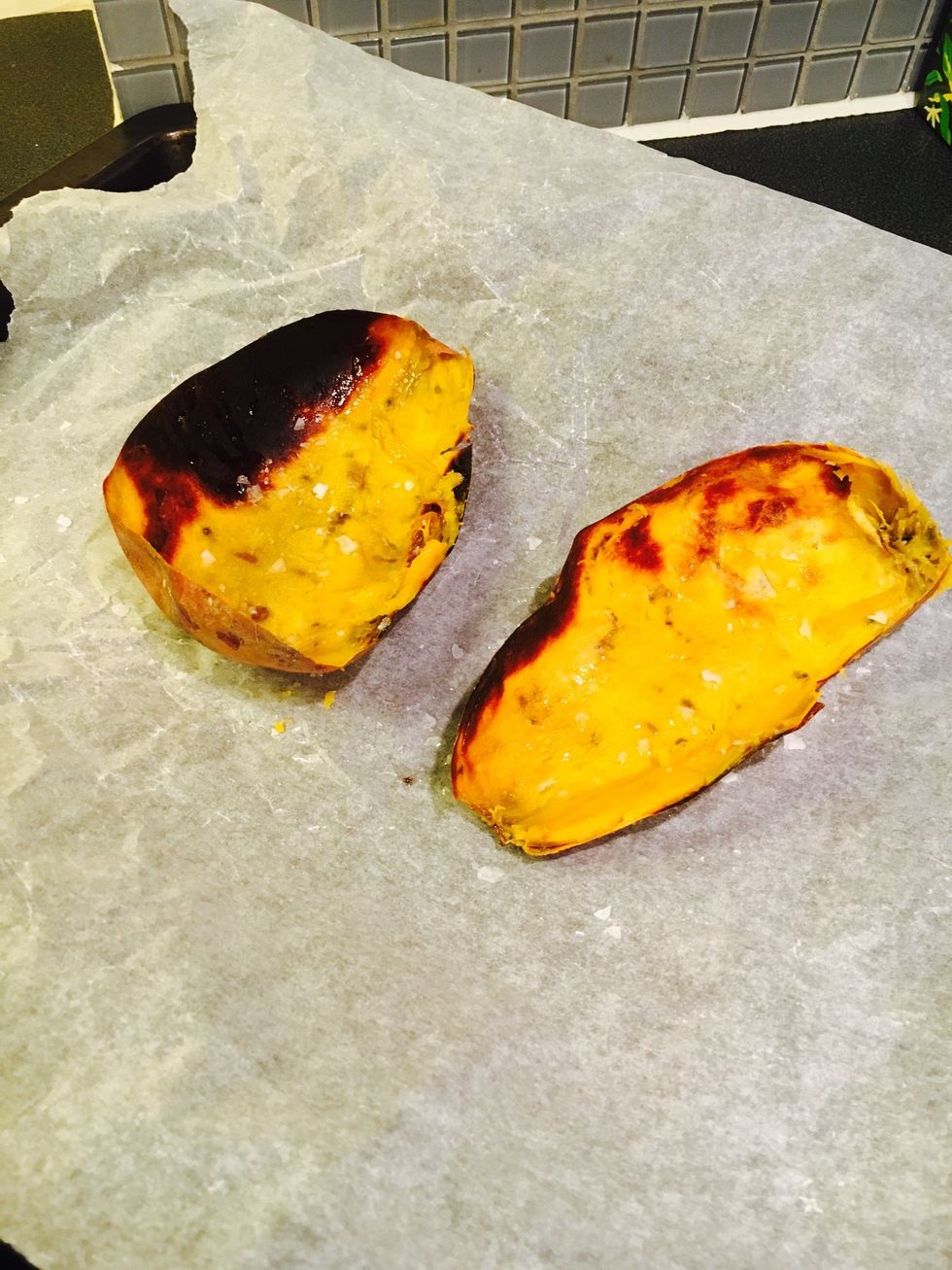 Scrape out the "meat" and leave a little on the edges to keep from falling apart. Drizzle with oil and salt. Heat for 5-10 mins until crispy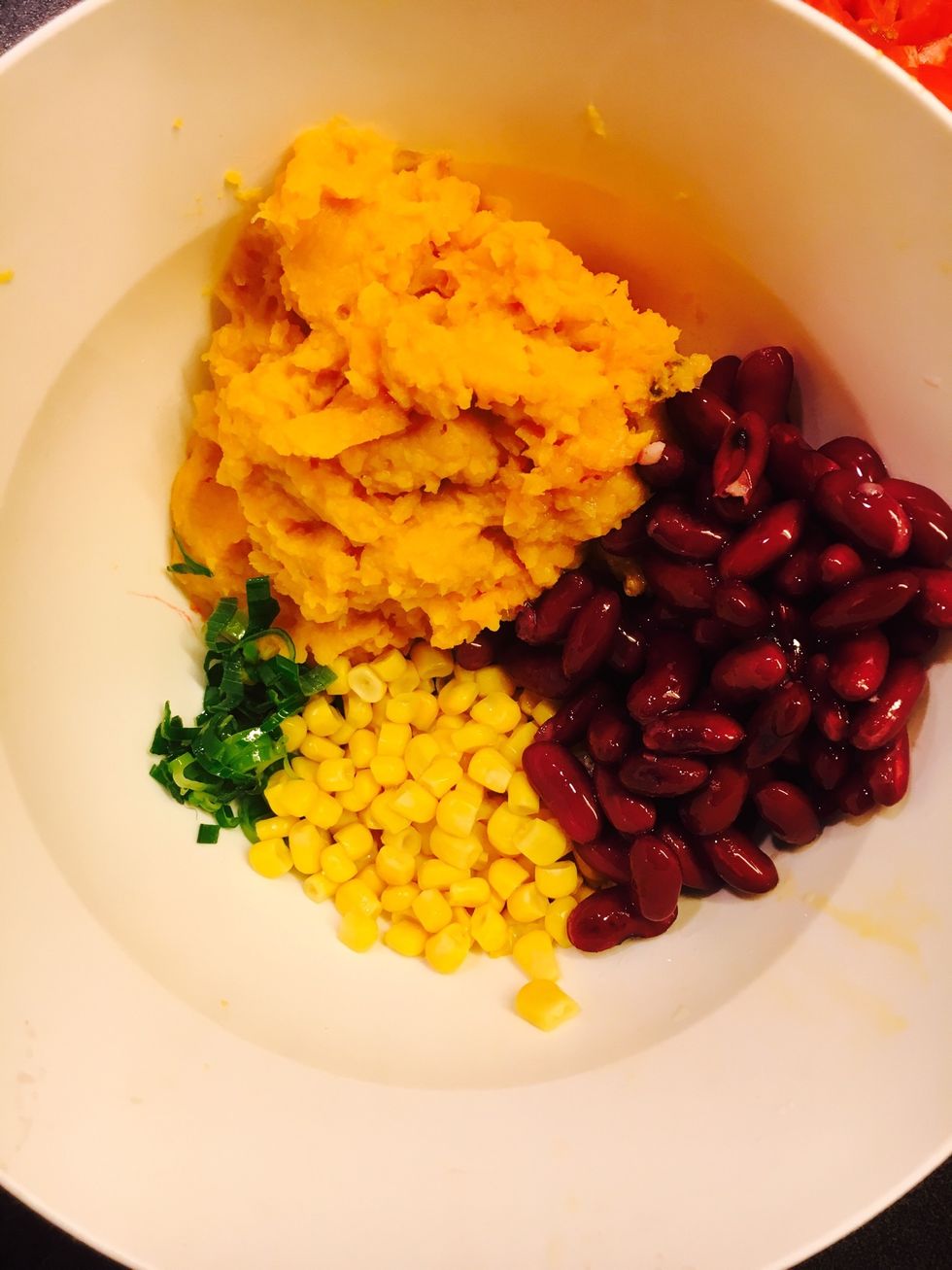 Put sweet potato filling (mashed sweet potato), beans , spring onion and corn in a bowl
Mix together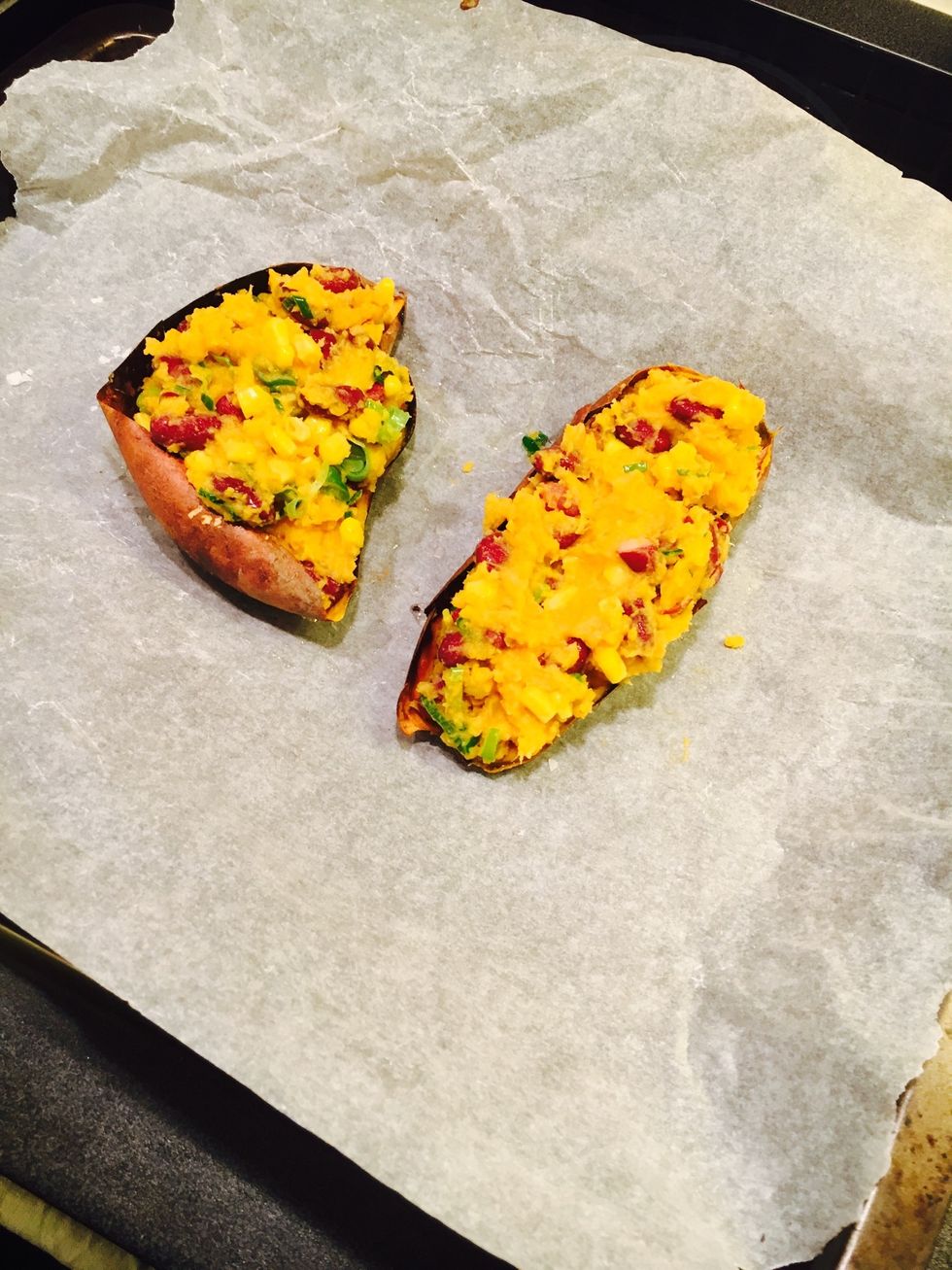 Fill the sweet potato with the mix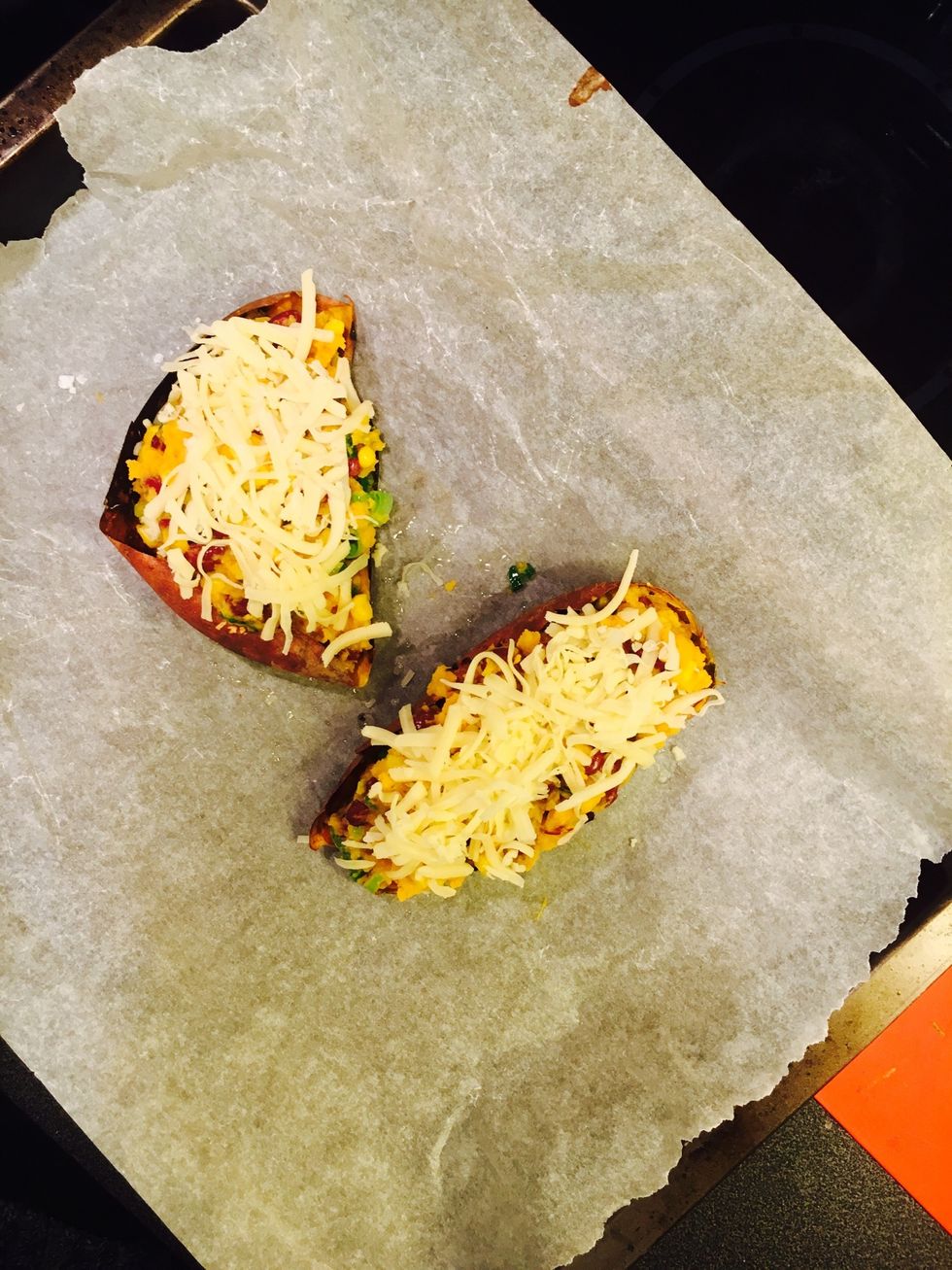 And light shredded cheese on top. Put in the oven for 5-10 mins or until golden.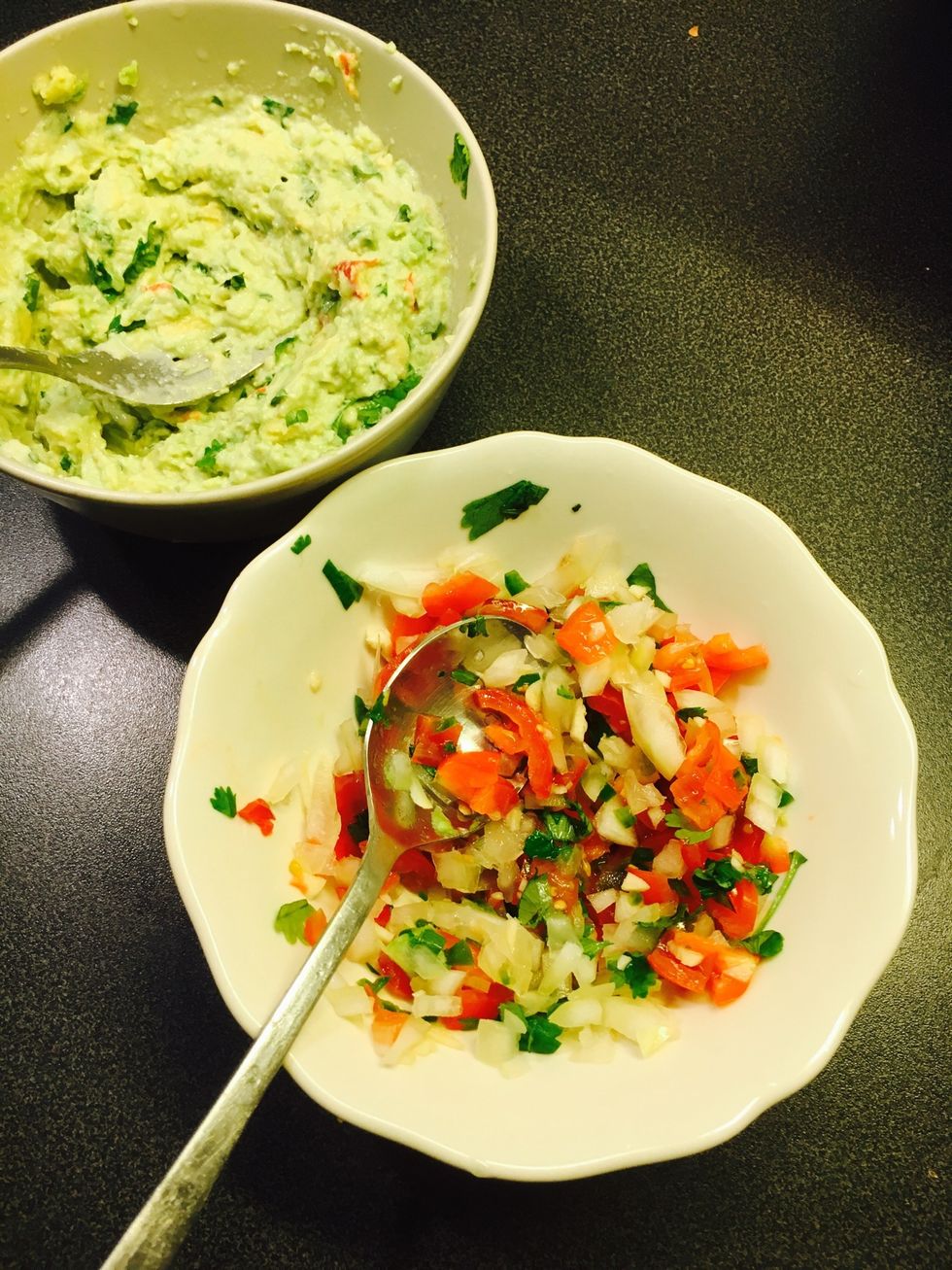 Guacamole: mash avocado, mix w/red chilli, 1/2 of the garlic , 1/2 of the coriander and 1/2 the lime Salsa: mix the chooped tomatoes w/ onion, green chilli, 1/2 lime, 1/2 coriander, 1/2 the garlic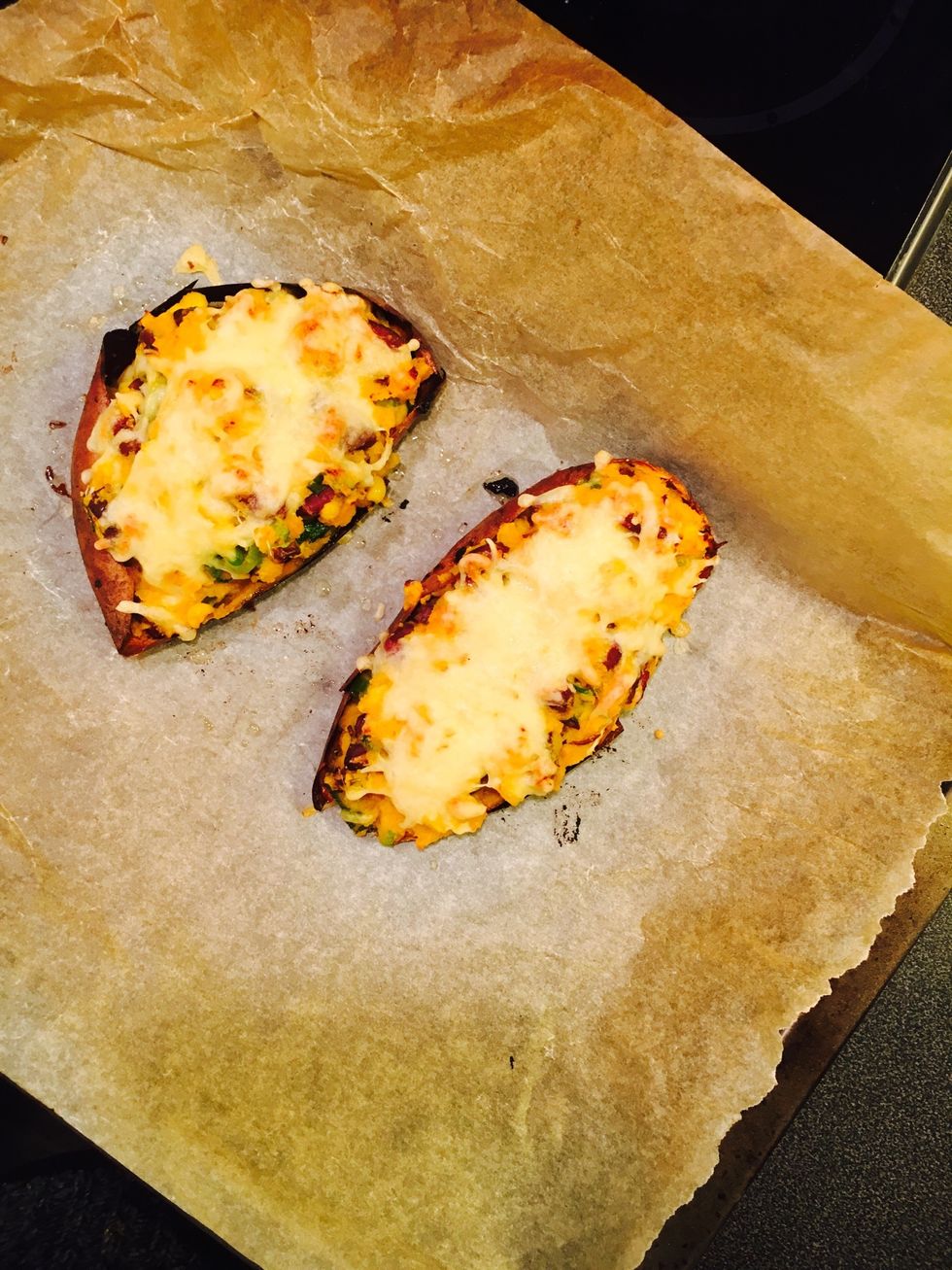 Heat on 200 degrees celcius for 5-10 mins or until golden (like this)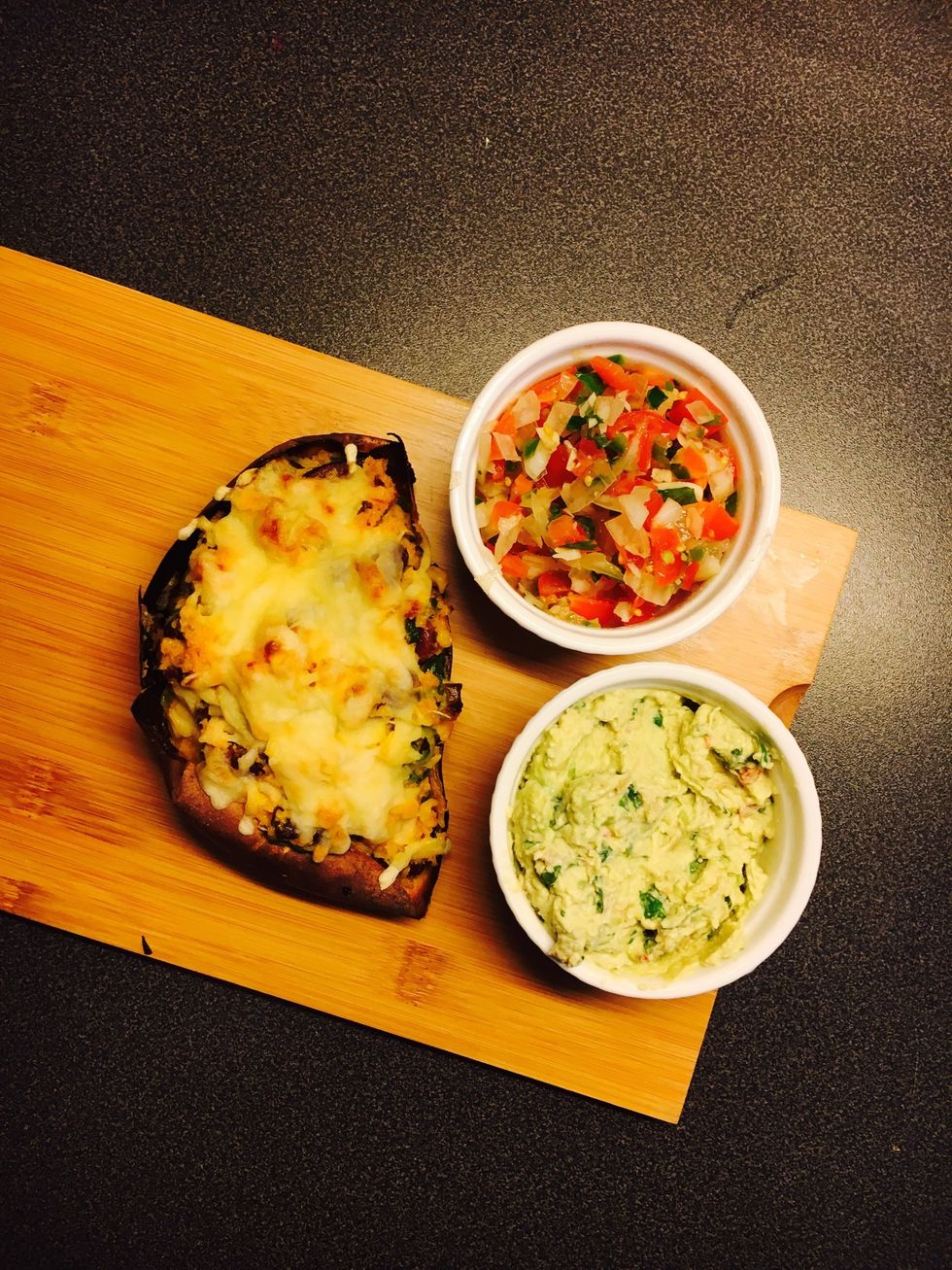 Serve with guacamole and salsa (+ optional salad on the side). Enjoy💚🍴😋👌🏻
Vegan/dairy free option: mix vegan cheese/shredded tofu cheese into the sweet potato mix 💛🍴
1.0 Big sweet potato
145.0g corn
5.0Tbsp Kidney beans
1/4 Onion
1.0 Spring onion
7.0 cherry tomatoes
1/4bnch Coriander
1.0 Lime
1.0 Avocado
1/2 Red chilli
1/2 Green chilli
2.0 cloves garlic
2.0Tbsp light sour cream to serve
1/4c Light shredded cheese
1.0 salad to serve on the side (optional)
Beate Olav
24 from Norway?? Love making healthy food and getting inspired by clean living?? \n?Iherb discount code: NMW964\nContact: olav.beate@gmail.com\n\n\n