How to make healthy roasted carrot, sweet potato soup
Make Healthy Roasted Carrot, Sweet Potato Soup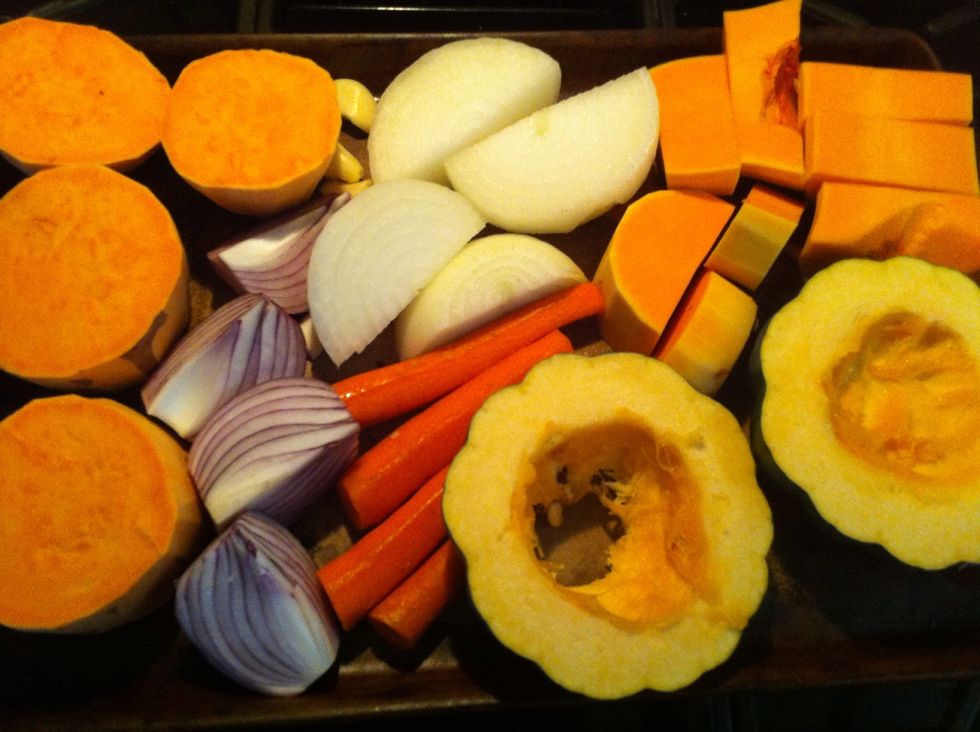 Cut up 4-5 cloves of garlic, 4 carrots, one sweet onion and one red onion, one sweet potato, butternut and acorn squash or any root vegetable of your choice.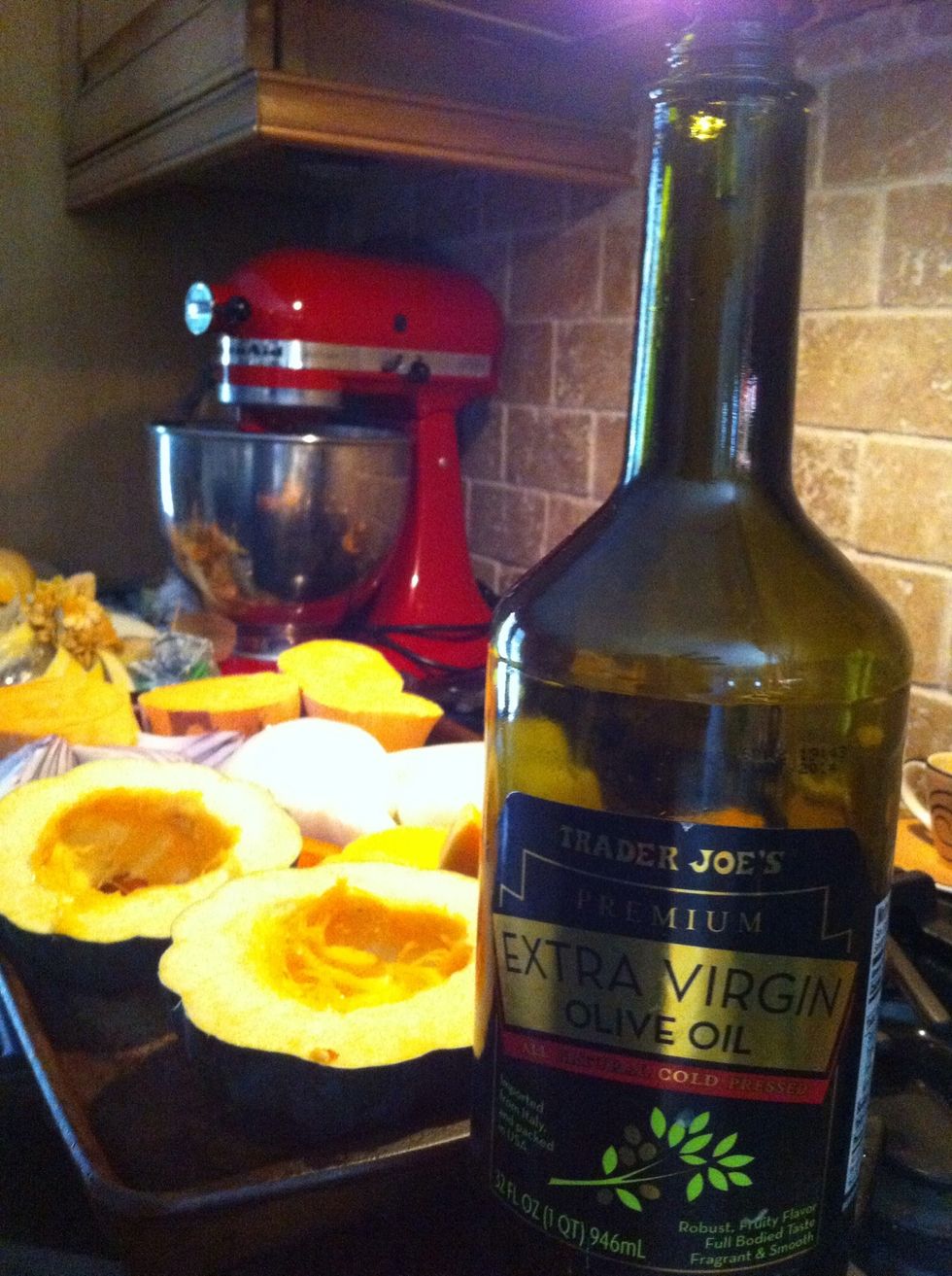 Drizzle a good, cold pressed extra virgin olive oil over the veggies.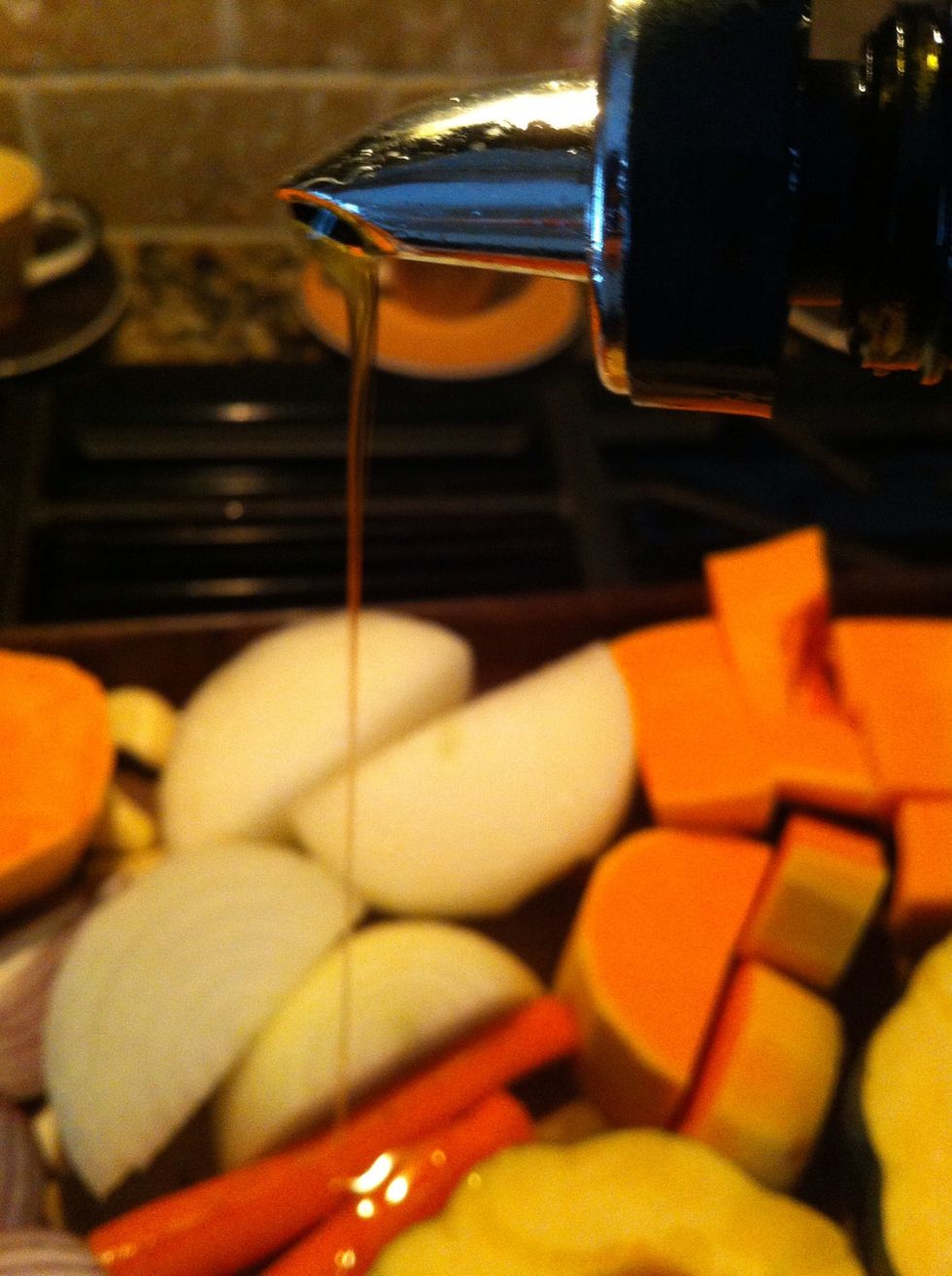 Aaaaah.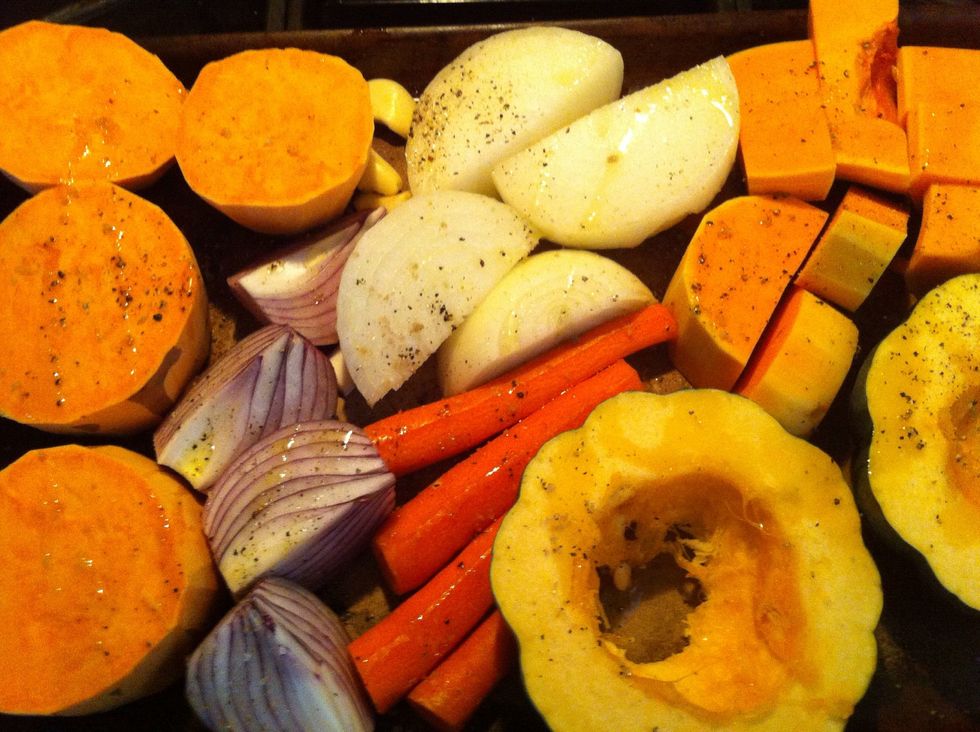 Season with salt and pepper. Put in a 375 degree oven for 30-40 minutes. Check them every so often to make sure they don't overlook.
Take out of the oven. Chop the carrots into chunks, scoop out the flesh of the acorn squash into a soup pot. Place all veggies into pot.
Add chicken broth and bay leaf, thyme, onion powder and more salt & pepper.
Ready for the broth. Simmer for 30 minutes.
Using an immersion blender get it to the consistency that you like. Now you have a super heathy soup. Enjoy!
4.0 Carrot
2.0 Onions
5.0 Cloves of garlic
1.0 Sweet potato
1.0 Butternut squash
1.0 Acorn squash
4.0c Chicken or vegetable stock
1/4bnch Thyme
1.0 Bay leaf
Salt & pepper