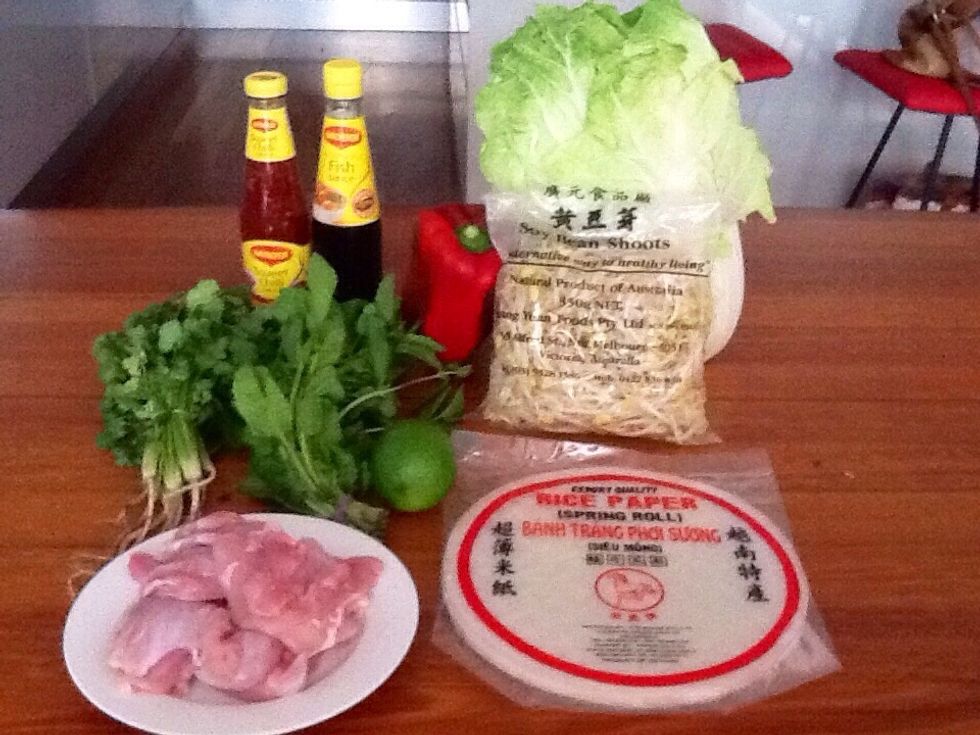 Gather all your ingredients. Find the full list of ingredients by tapping the 'Supplies' button underneath this slide.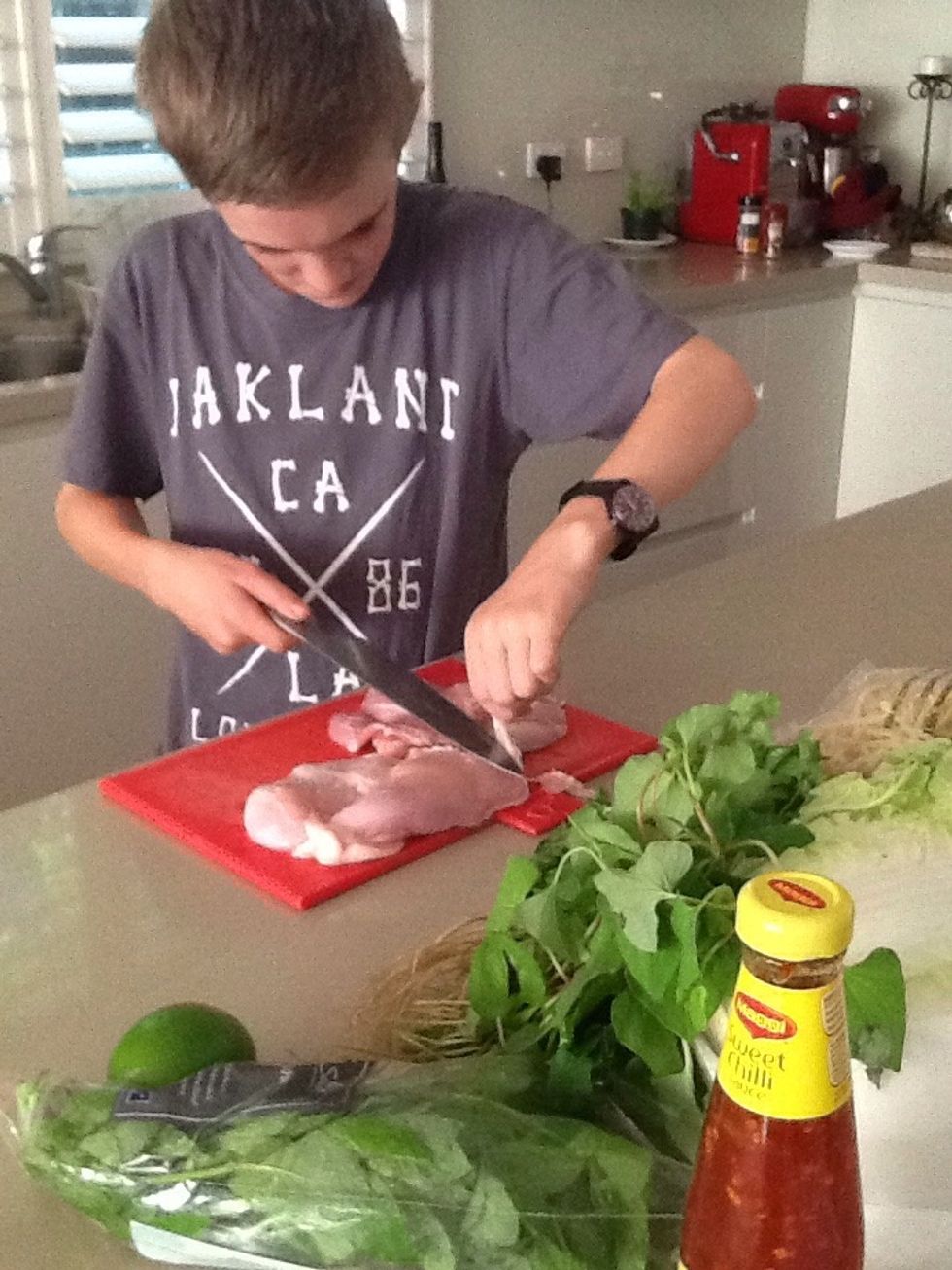 Trim any fat off the chicken.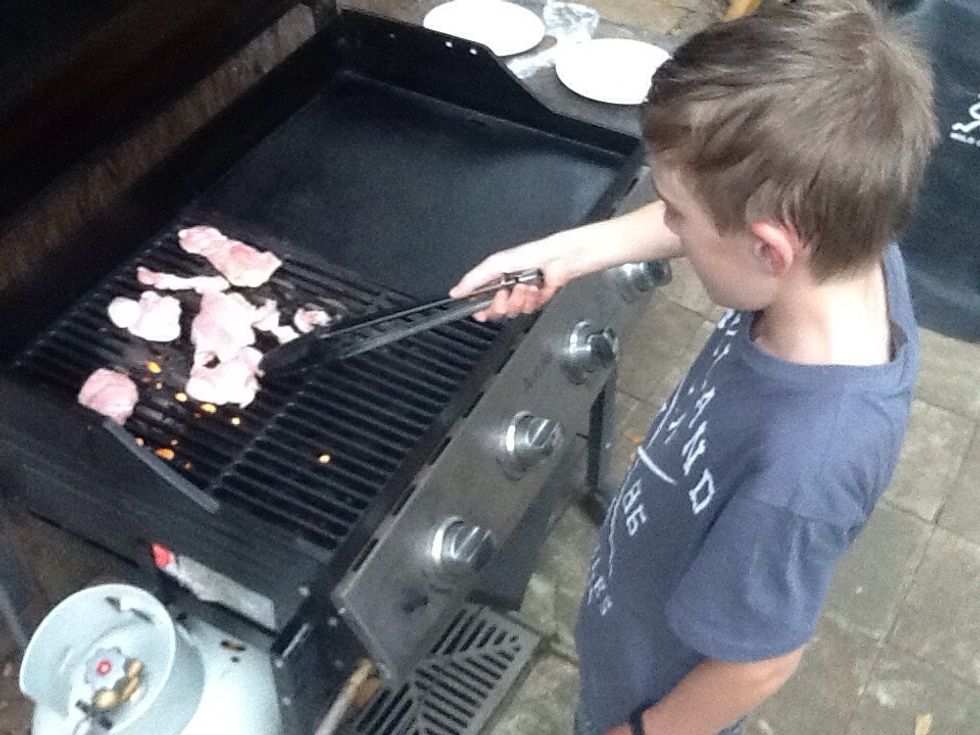 Barbecue the chicken.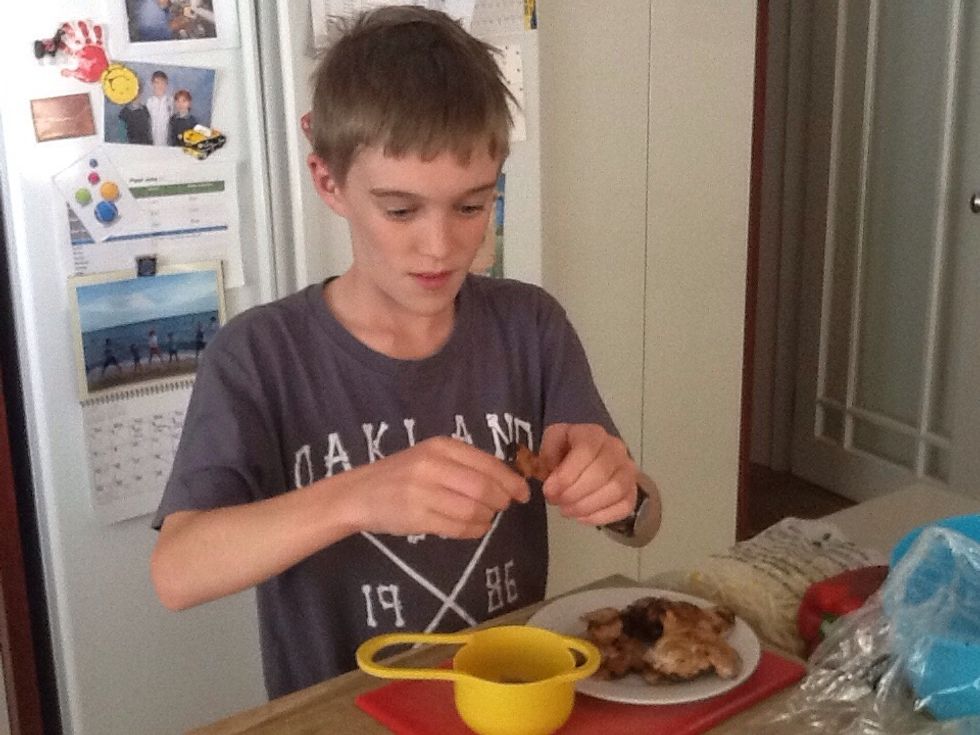 1 1/2 cups of shredded chicken.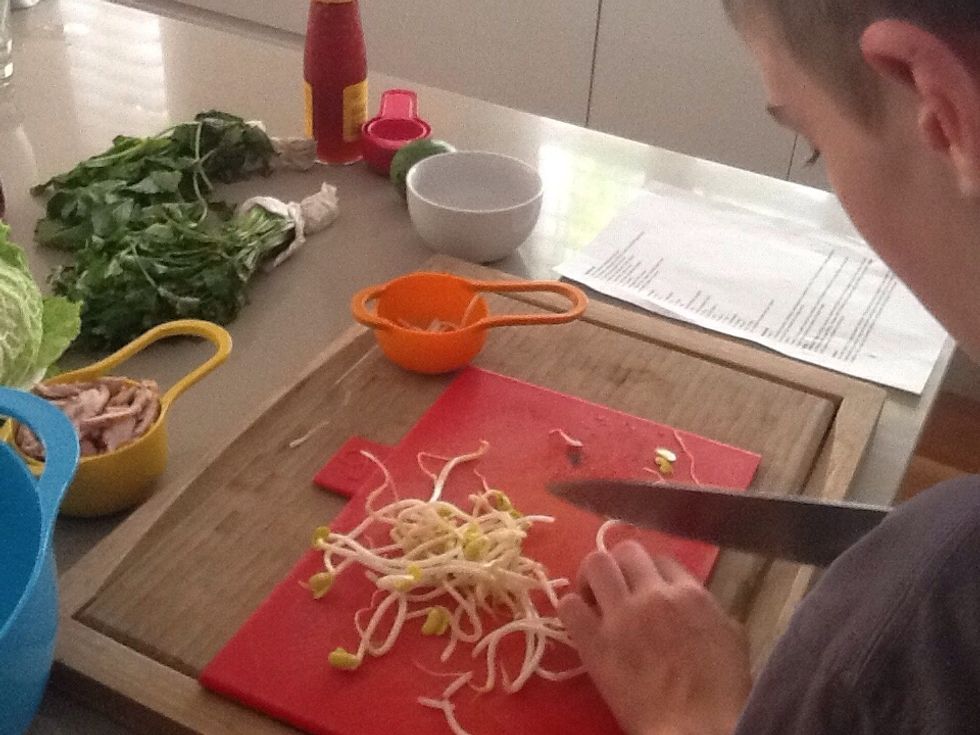 1/2 a cup of trimmed beansprouts.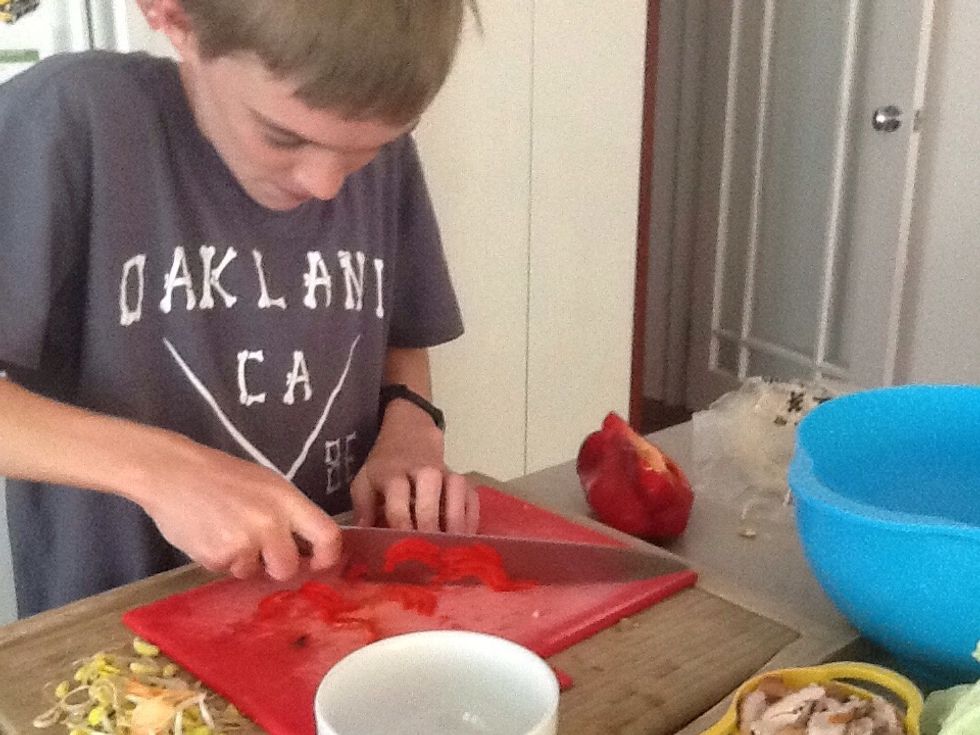 1/2 a cup of thinly sliced red capsicum.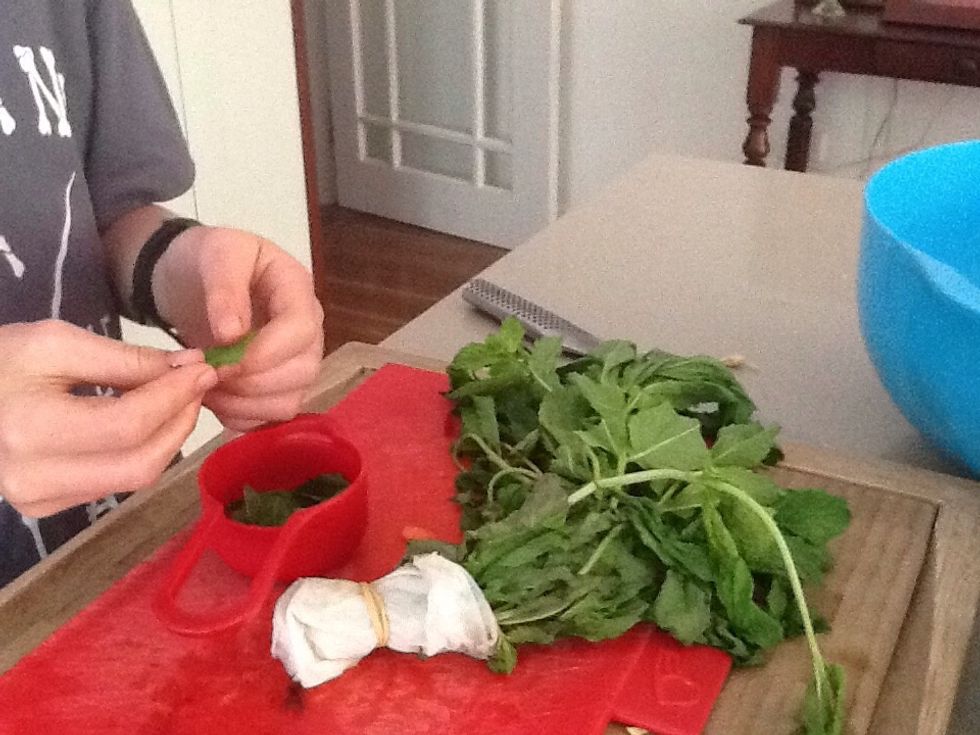 1/3 of a cup of fresh mint leaves.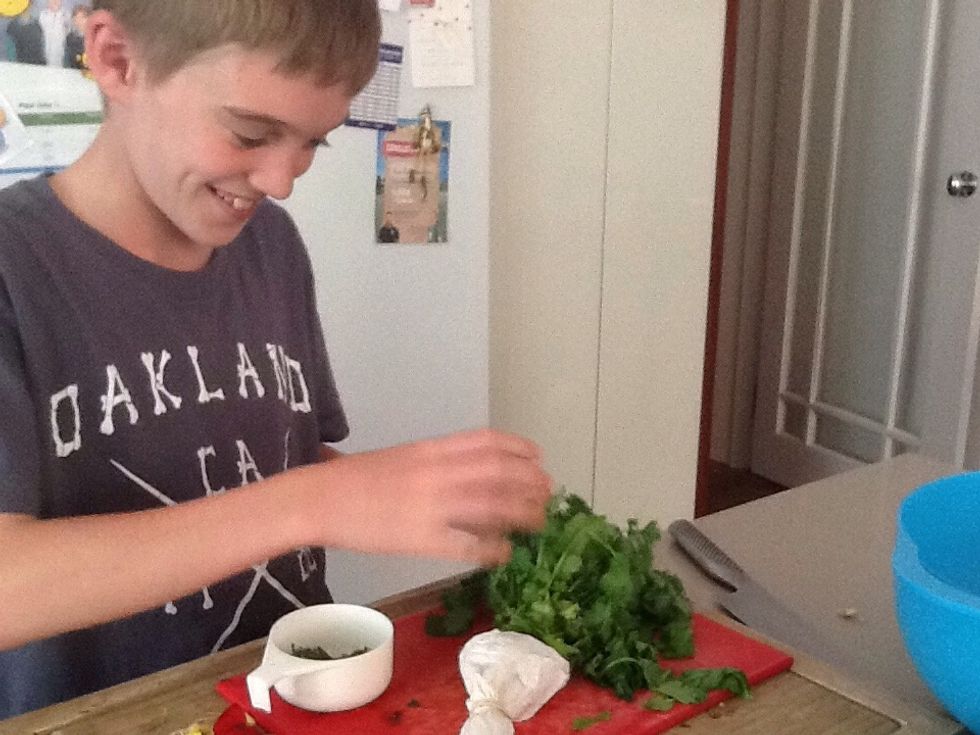 1/2 a cup of fresh coriander leaves.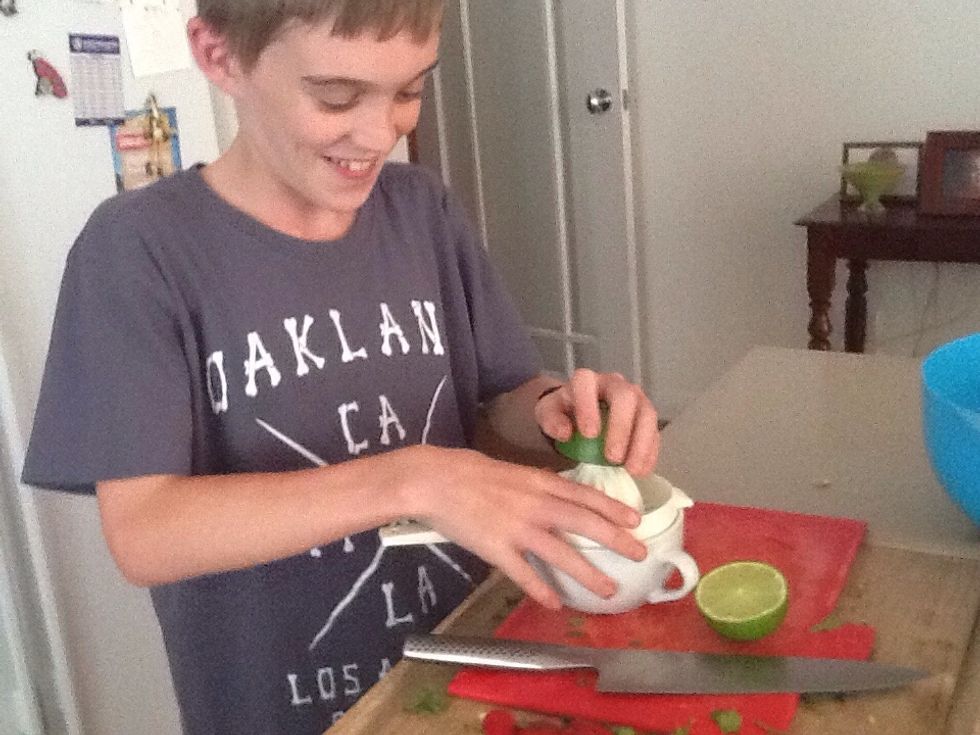 Juice of half a lime.
1/2 a cup of finely shredded Wombok cabbage.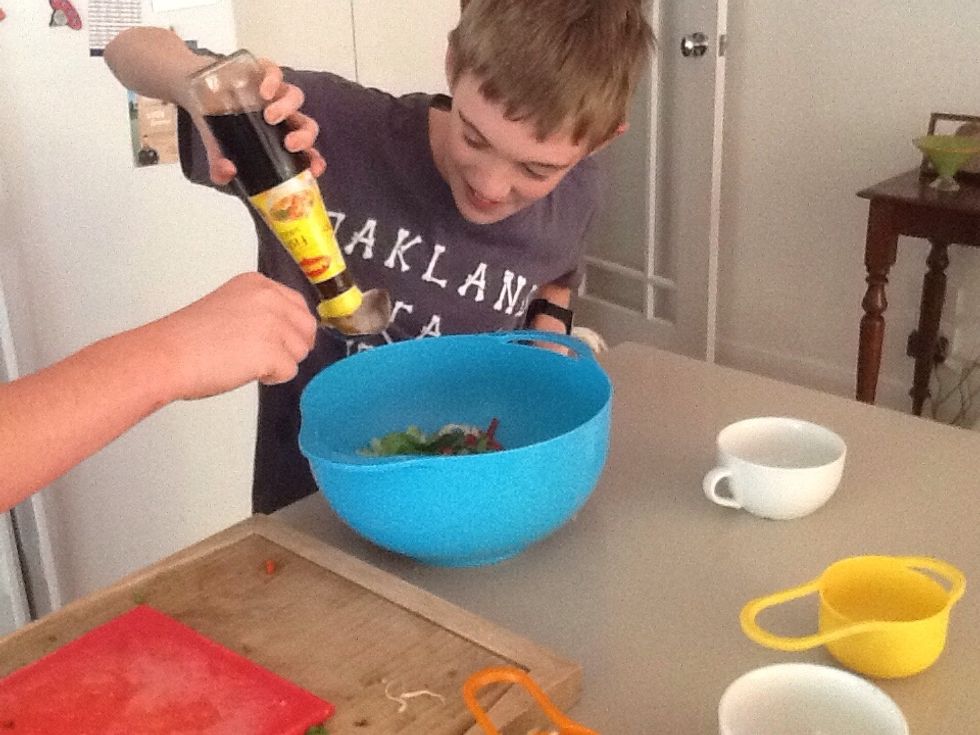 Combine all ingredients in a large bowl and add a tablespoon of fish sauce.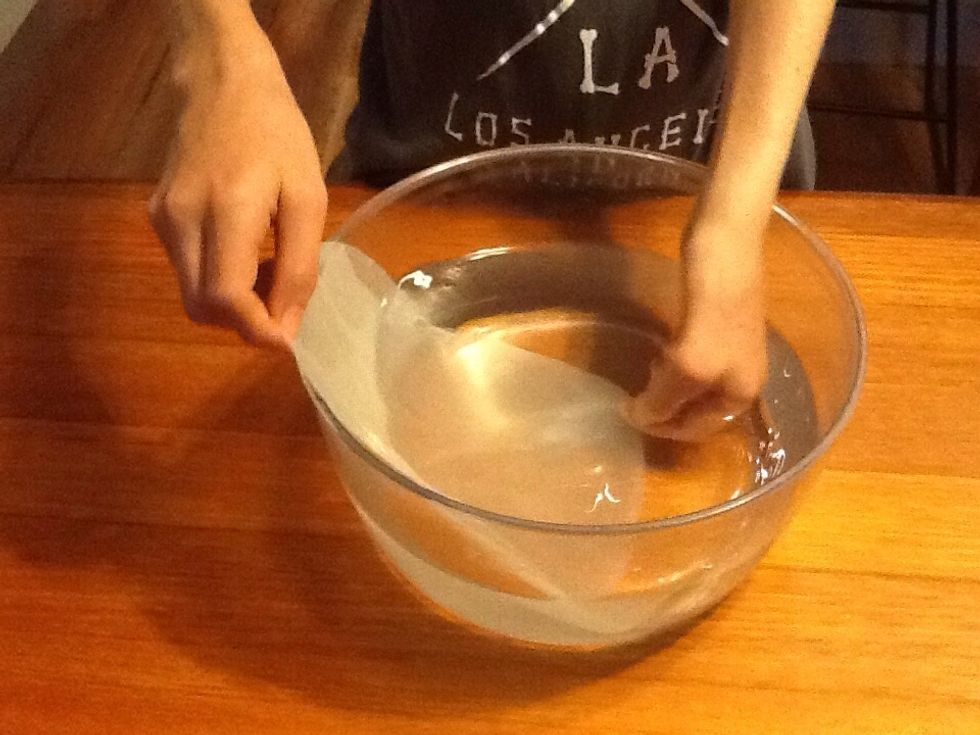 Place rice paper rounds in luke warm water for about 15 seconds.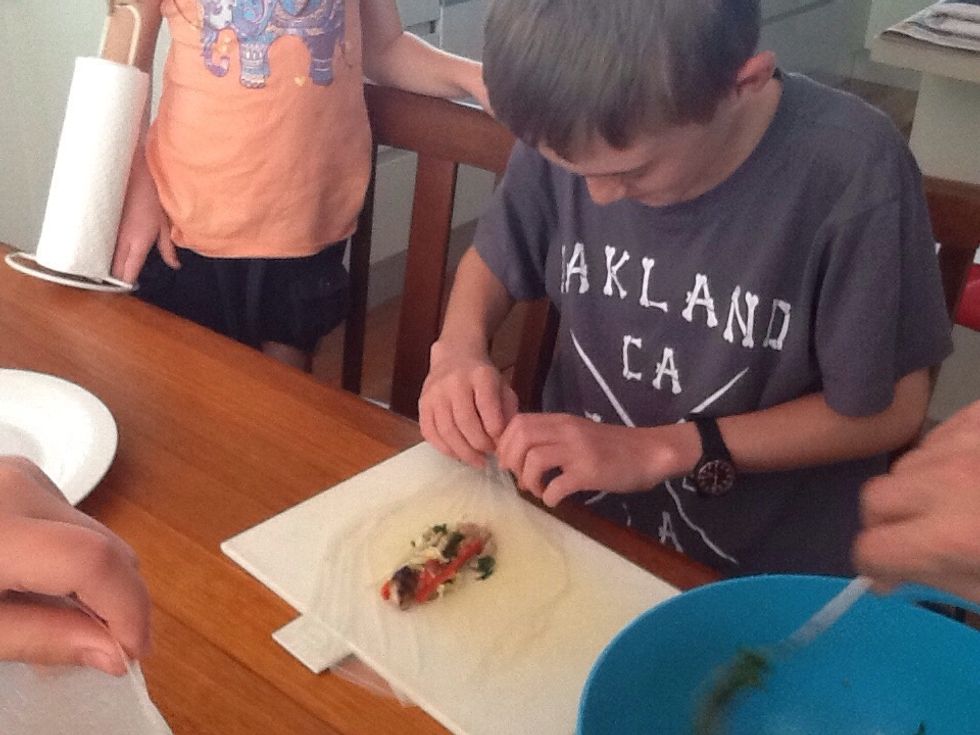 Place one tablespoon of the chicken mixture in the centre of the rice paper round.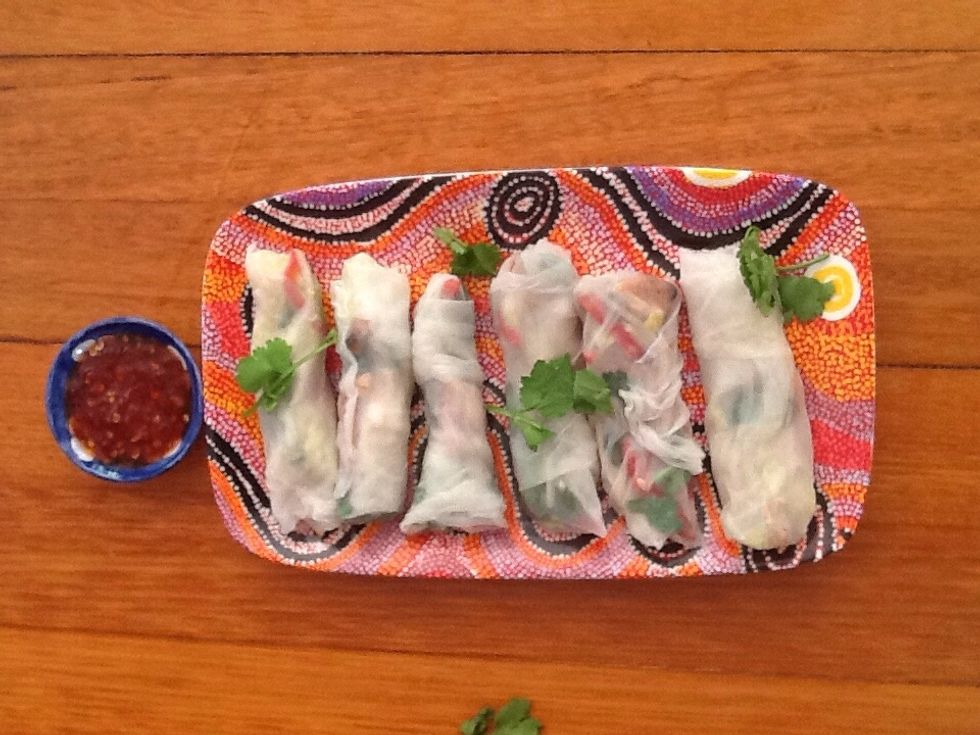 Serve with sweet chilli sauce.
What it Tasted like: They were very refreshing. The BBQ chicken complemented the soft rice paper nicely. The mixture of fish sauce and lime was a bit strong so next time I will add less.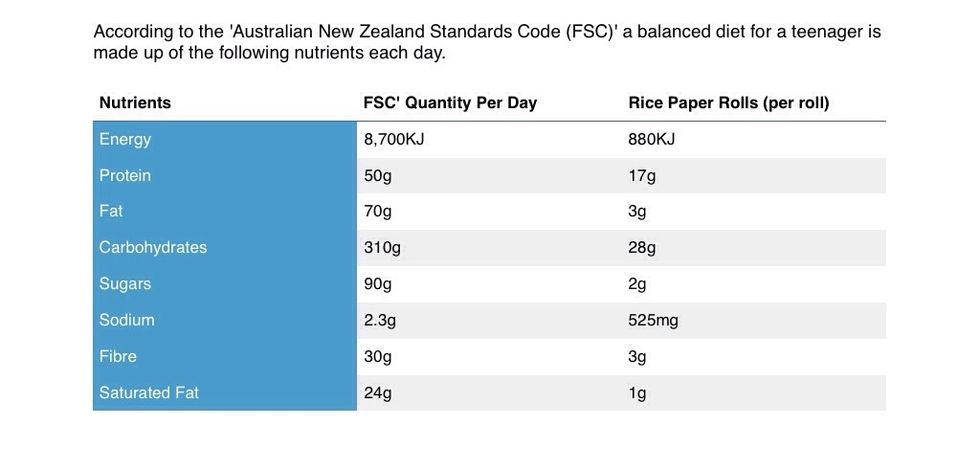 The rice paper rolls are high in sodium because of the amount of fish sauce, you can reduce the amount of fish sauce if needed.
How To Stay Healthy: Eat a variety of foods to get all the nutrition your body needs and maintain a healthy body weight. Teenagers need lots of physical exercise and need to limit screen time.
As well as eating healthy it is also important to participate in sports. A recent study revealed that teenagers who played sports, led happier lives and had less chance of getting depression.
1.0c Barbecue Chicken, shredded
0.0 Wombok Cabage, finely shredded (1/2 a cup)
0.0c Bean Sprouts, trimmed
0.0c Red Capsicum, thinly sliced
0.0c Fresh Mint Leaves
0.0c Fresh Coriander Leaves
0.0 Lime, juiced
1.0Tbsp Fishsauce
10.0 12x22cm Rice Paper Rounds
Sweet Chilli Sauce, to serve