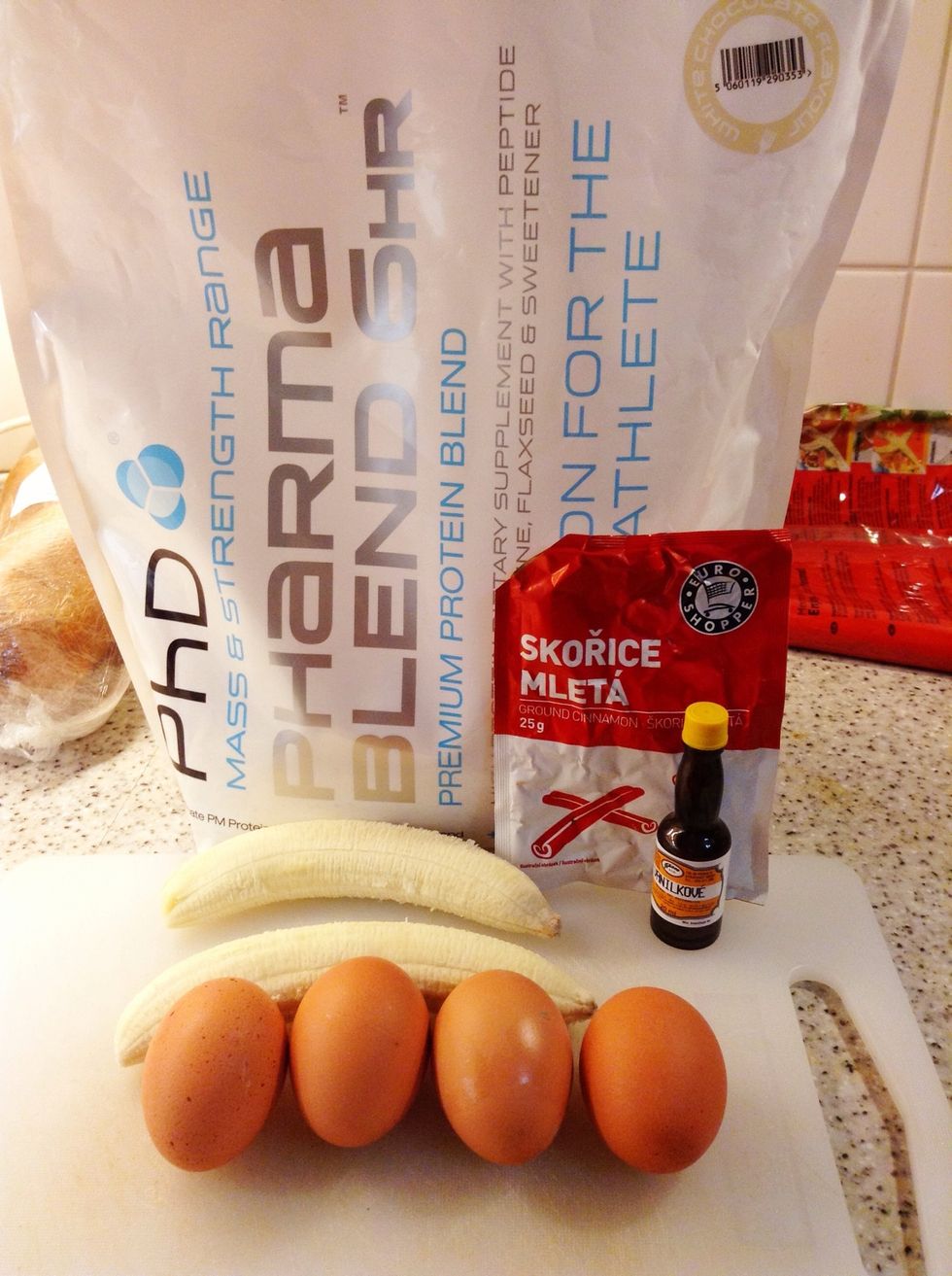 I used ground cinnamon and vanilla extract for more flavor!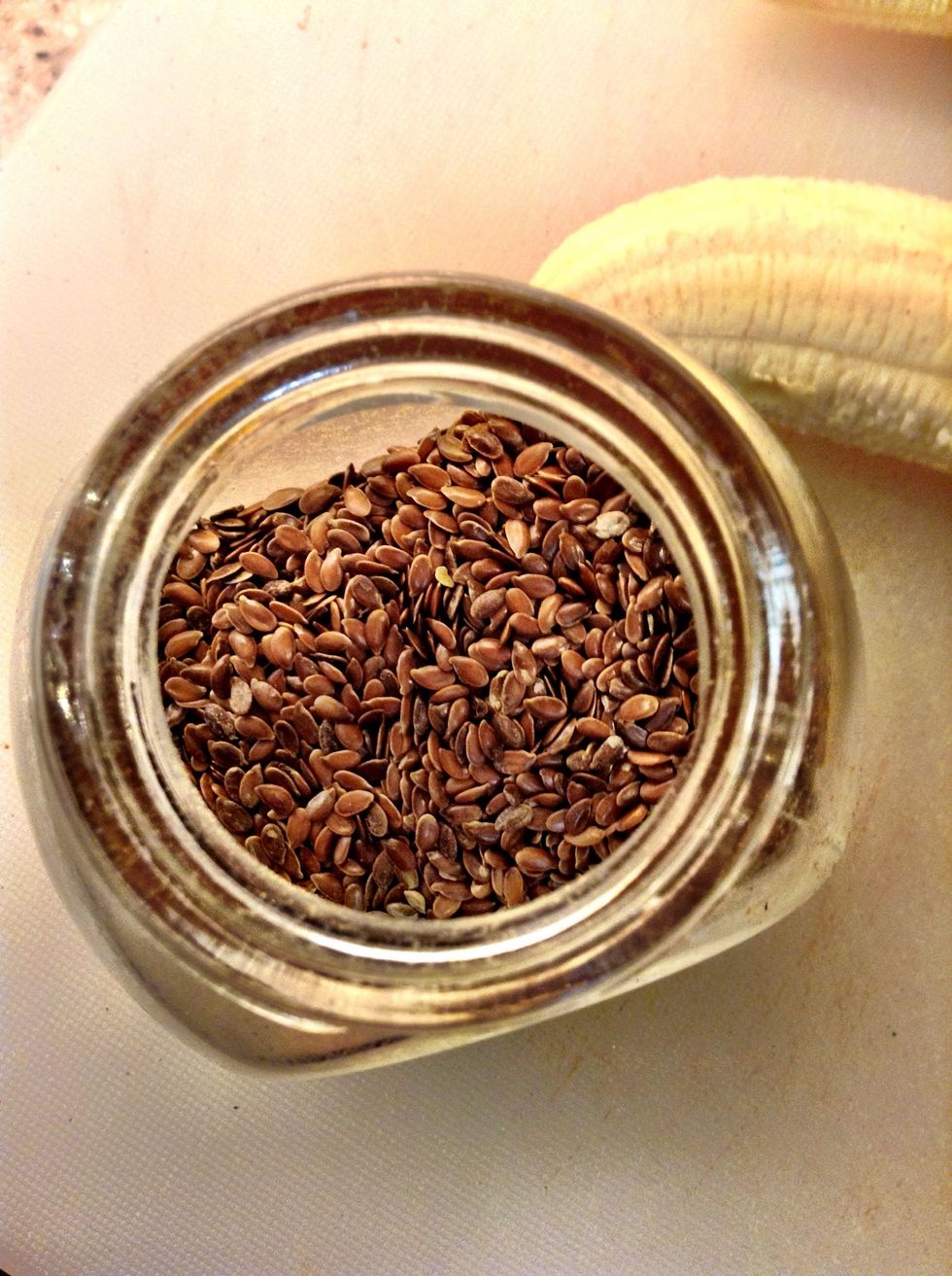 A little bit of flaxseed !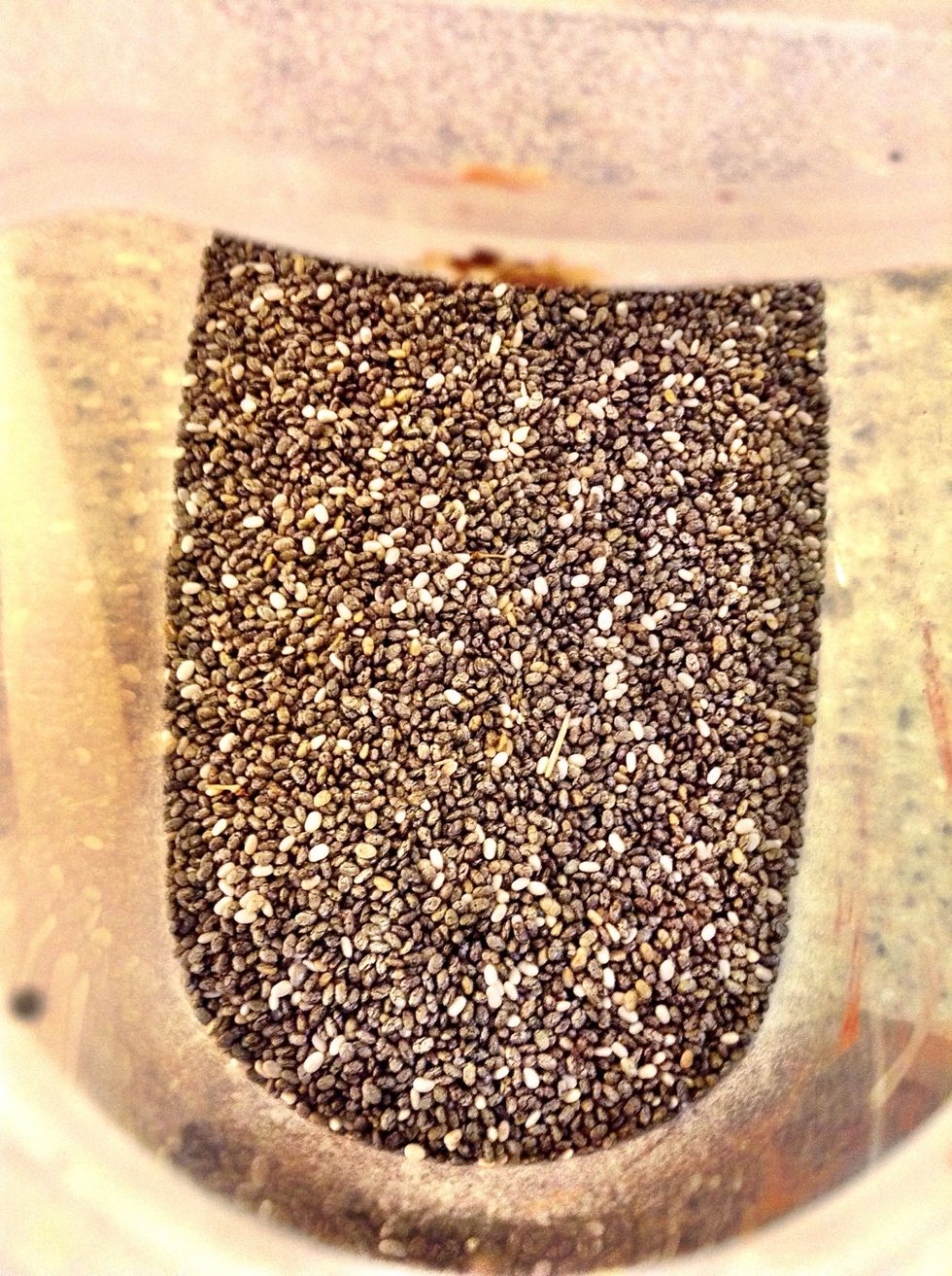 A tablespoon of chia seed!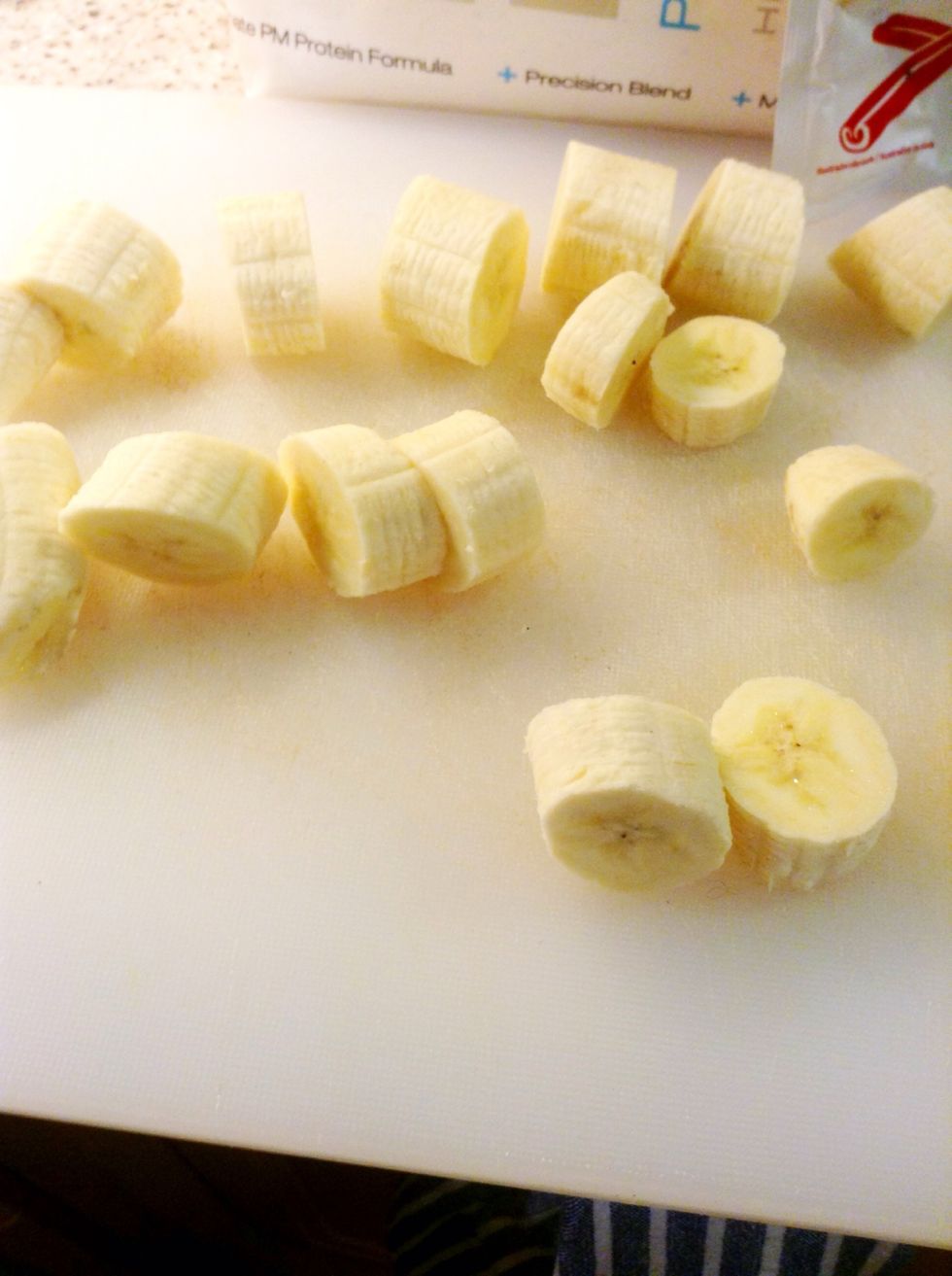 Chop up your bananas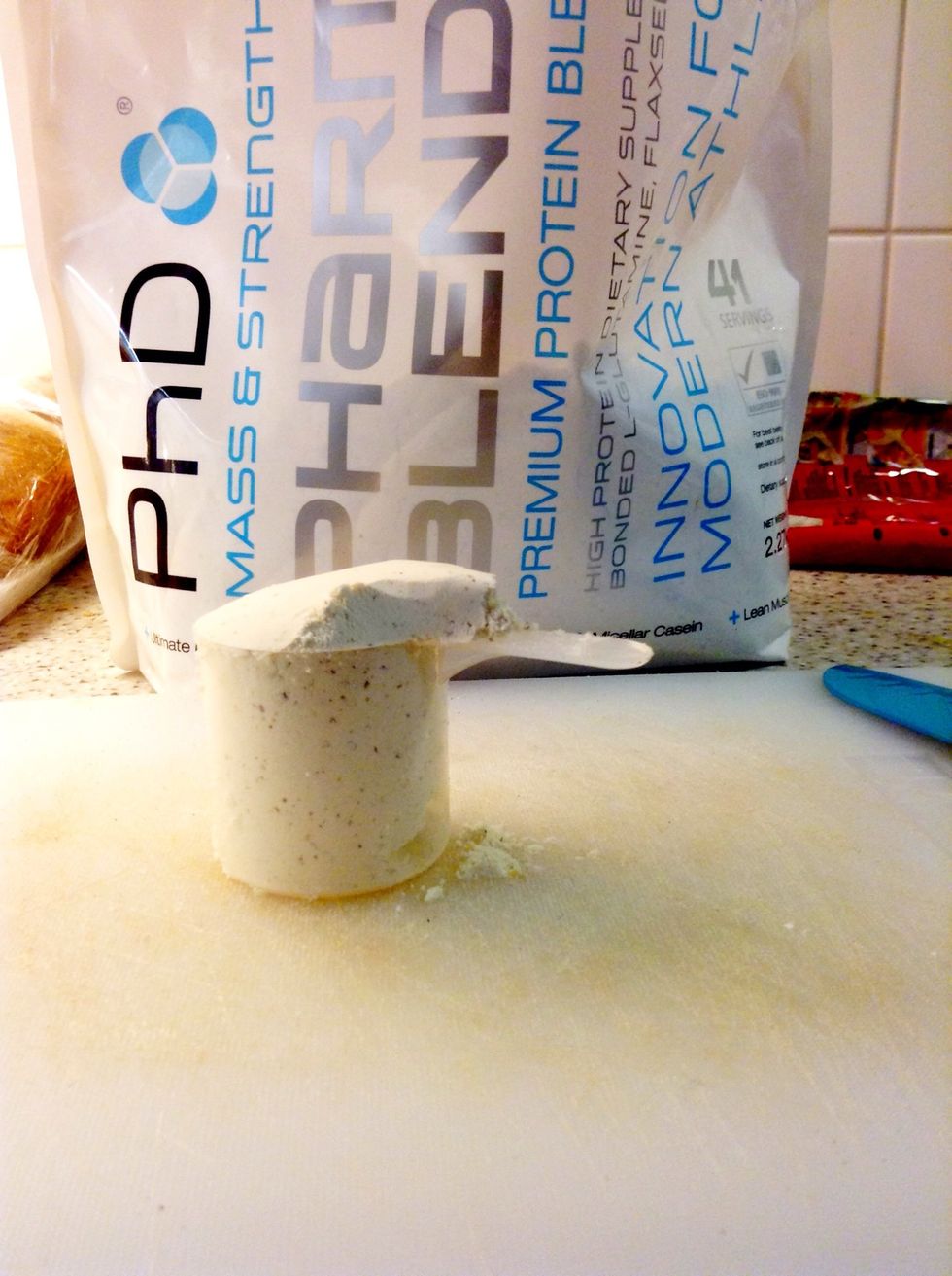 About a 1/2 cup of protein powder!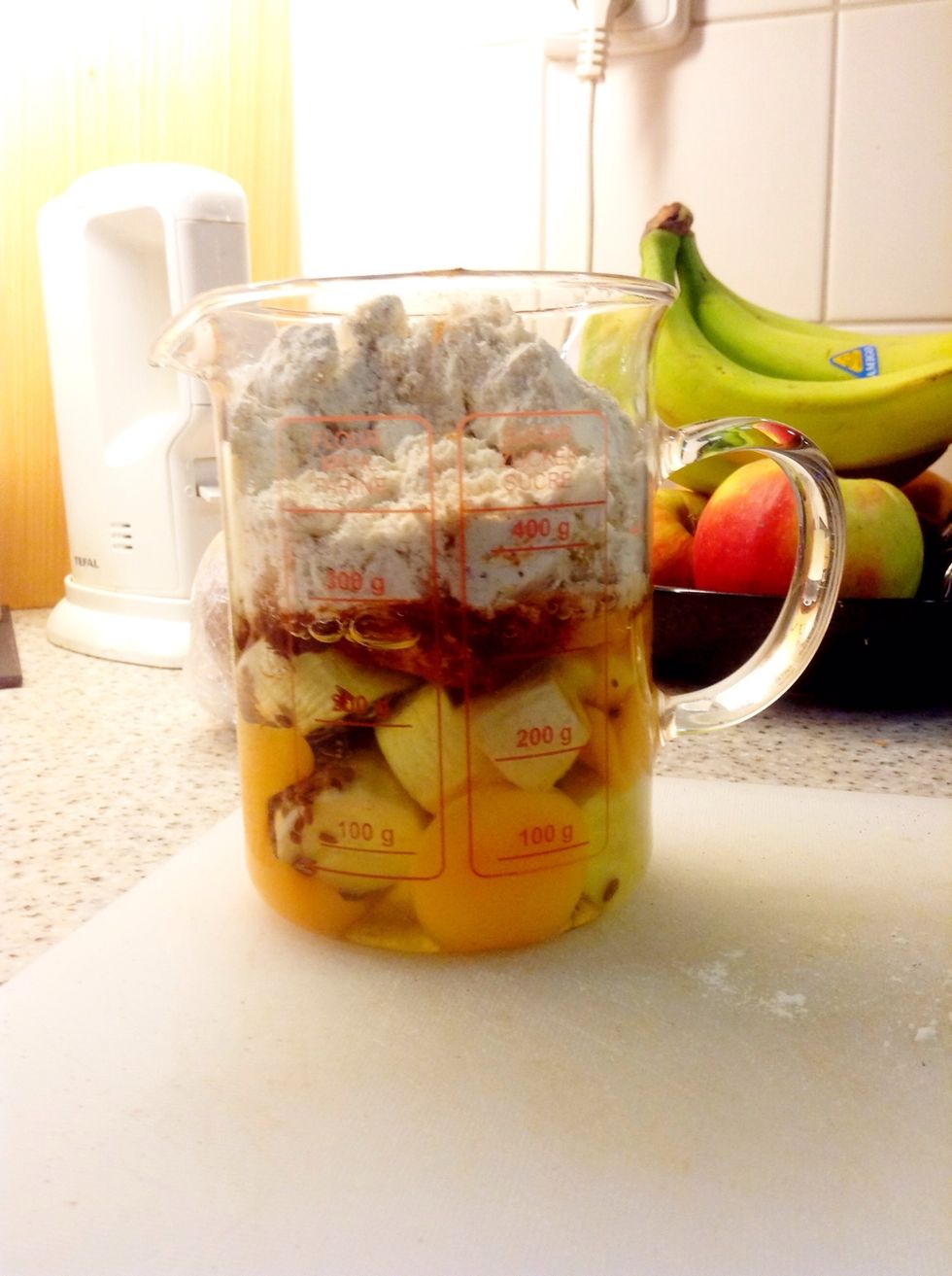 Put your ingredients together!

Mix! I used a hand mixer!- sorry for the bad image :)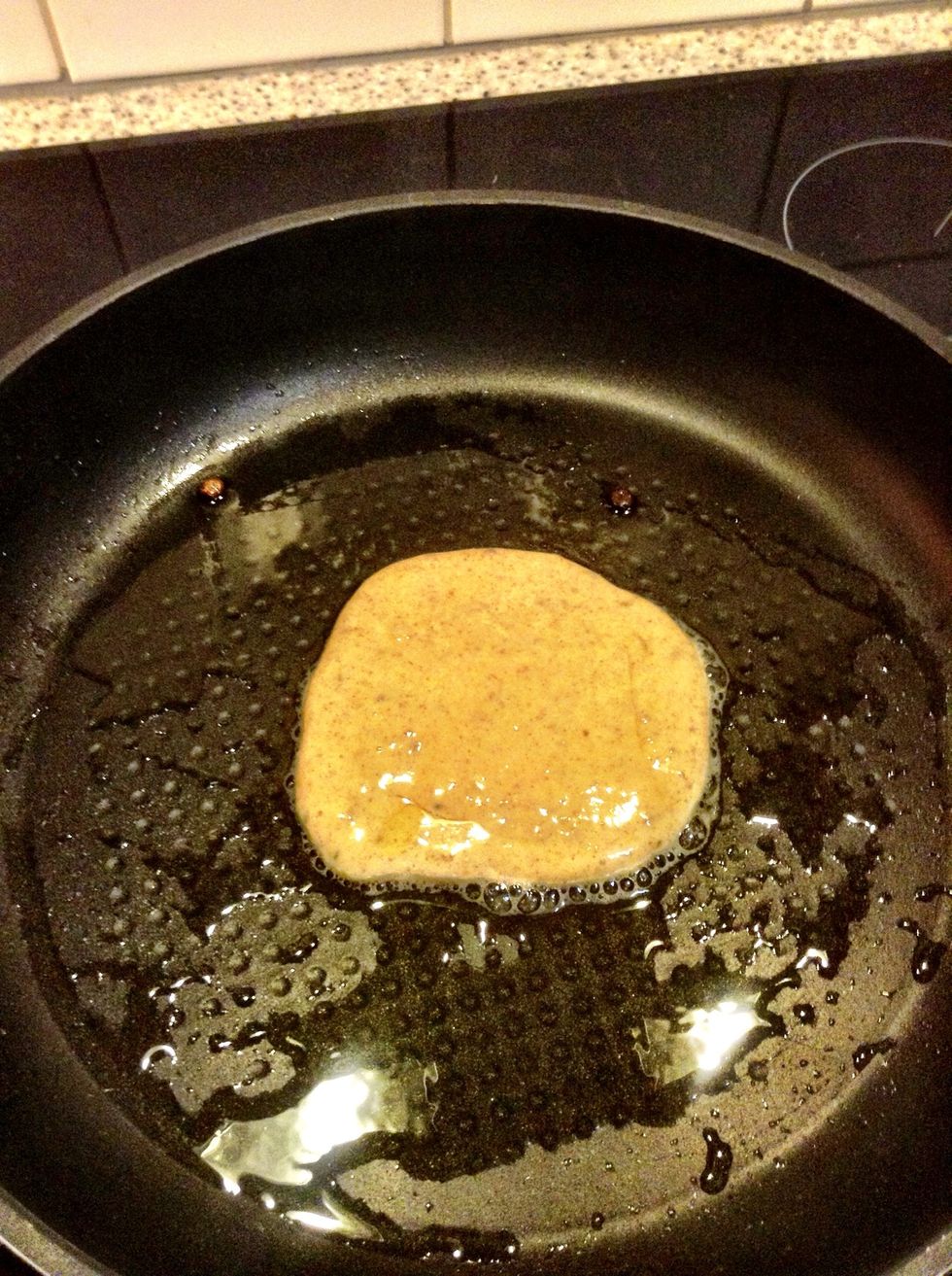 Put some olive oil on a ceramic pan (medium heat) and flip after 1 minute!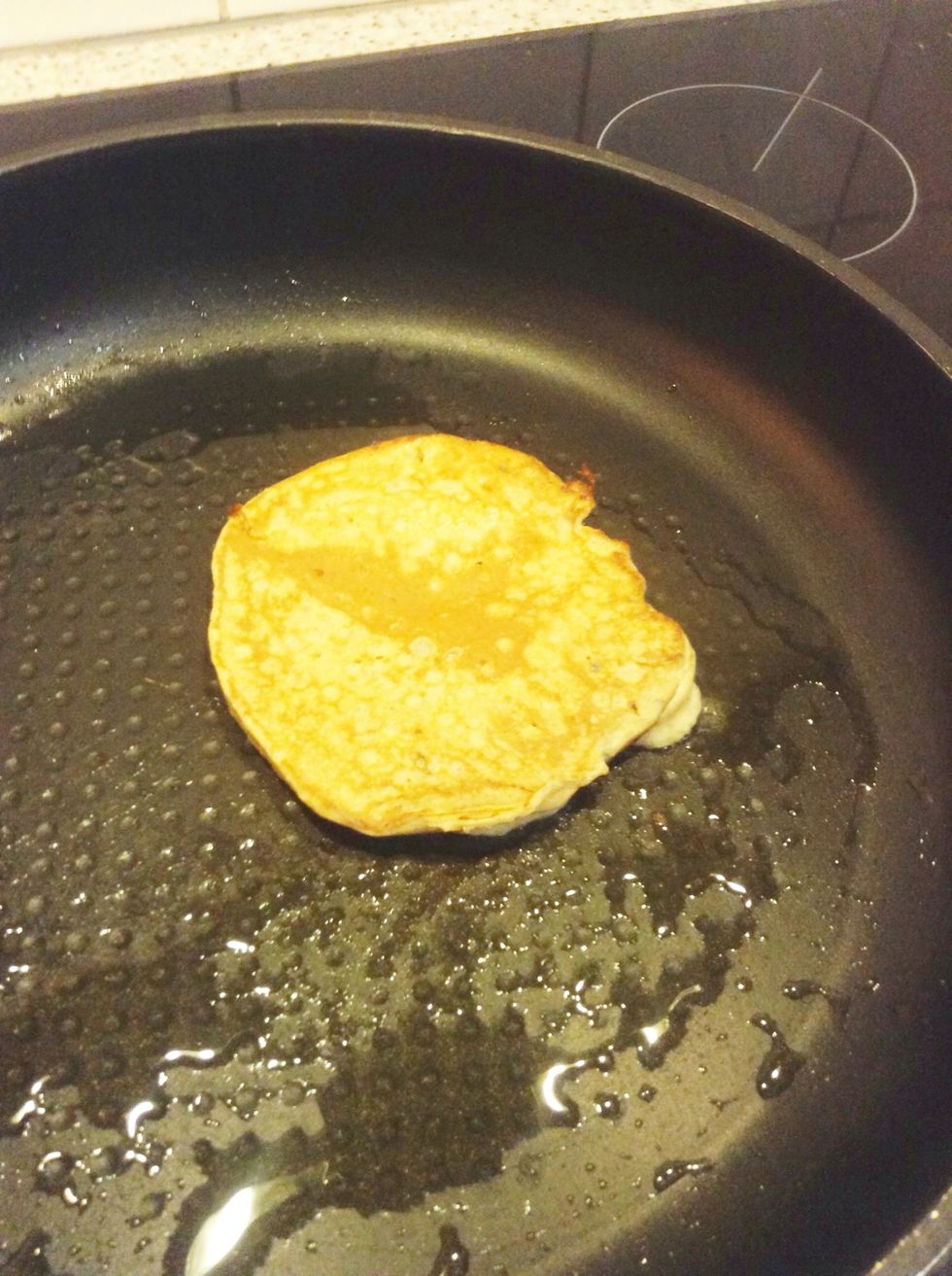 1 more minute!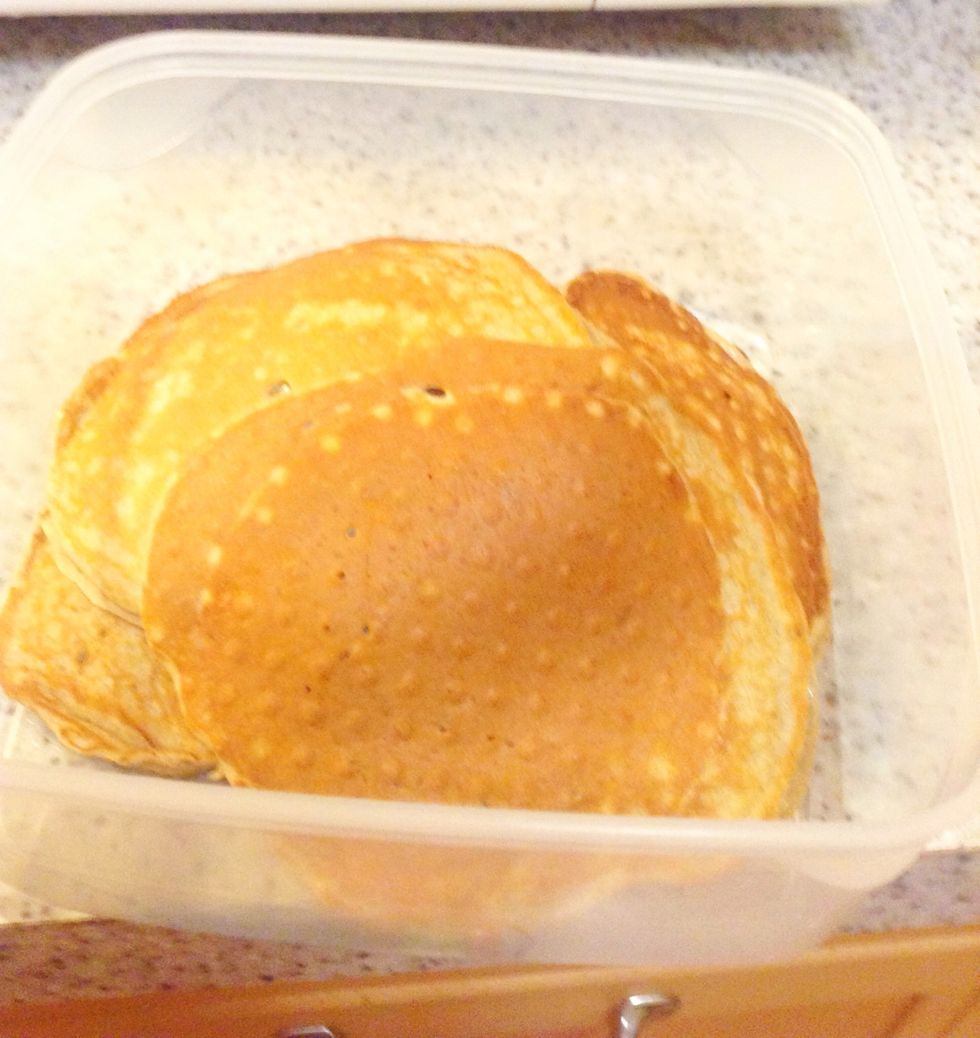 Here are your pancakes!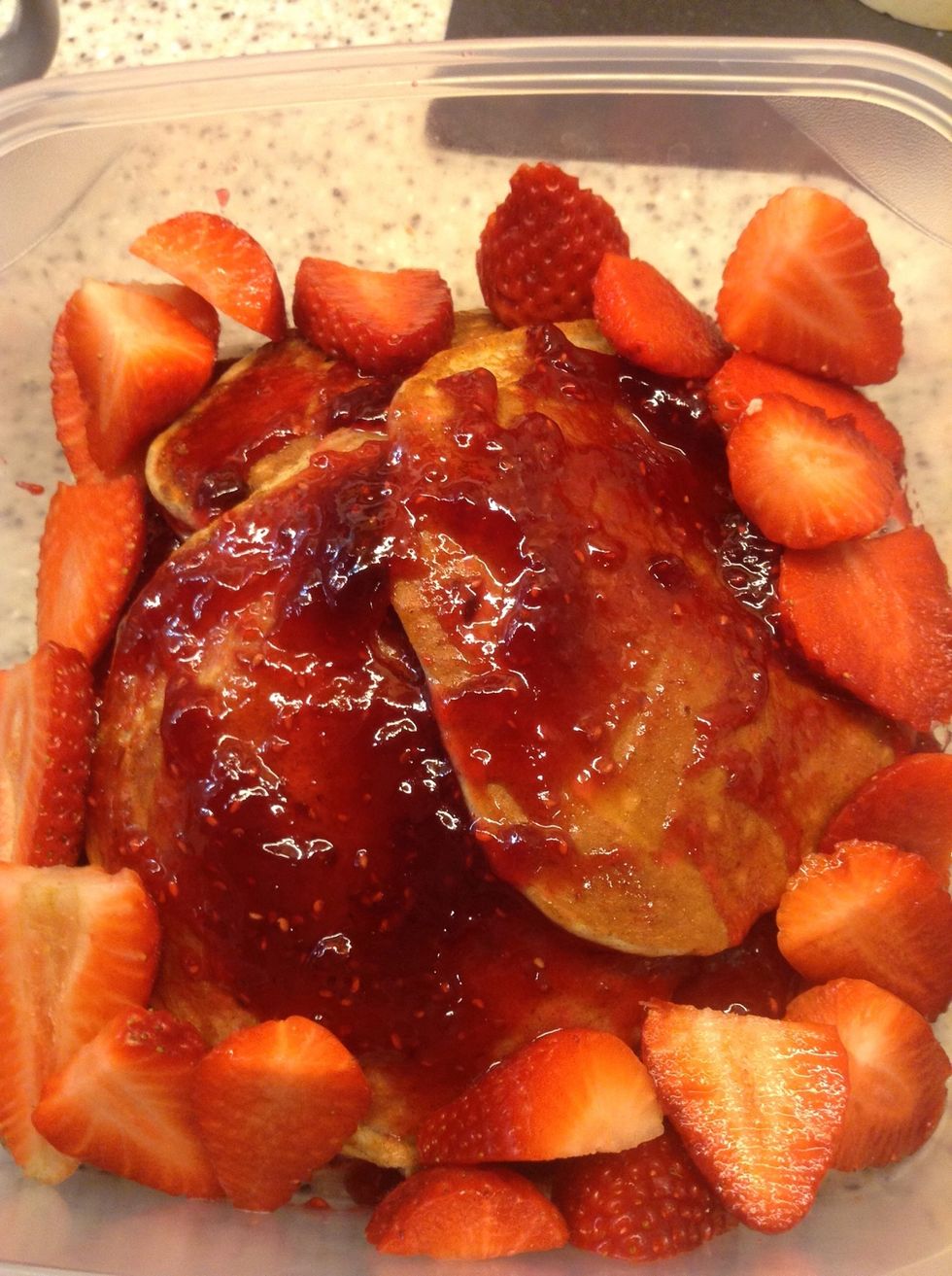 Don't be afraid to microwave some raspberries and make your own jam! Add so fresh strawberries too! :)
2.0 Bananas
4.0 Eggs
1/2c Protein Powder-I used white chocolate flavor
Chia Seeds-optional
flax seed-optional
Vanilla extract-optional to taste